Case Synopsis
Al Sadeem Garden Landscape is a company that provides landscaping, gardening and maintenance services to a variety of clients in the United Arab Emirates (UAE). This case study provides a strategic analysis of the company, with specific attention to the operational history of the company, its internal and external environments, as well as successful strategies. The case study also identifies the challenges facing the company and provides recommendations for overcoming the challenges. The case study was compiled based on secondary data.
2. Introduction
Al Sadeem was established in 2014 with the aim of providing landscaping, gardening and maintenance services to small, medium-sized and large organizations in the UAE. Though the company has experienced fairly impressive growth in the two years it has been in existence, it faces significant challenges relating to marketing and financing. Based on a careful analysis of the company's internal and external environments, this case study provides recommendations for overcoming these challenges.
3. Case Methodology
The case study was predominantly based on secondary data obtained from the company. Relying on secondary data often overcomes the challenges inherent in collecting primary data, especially in terms of time, effort, and cost. Consideration of these factors was particularly important in this case. Nonetheless, bias in the underlying primary data is often a major shortcoming of secondary data.
4. Founders, Company History and Background
Al Sadeem was established and incorporated in the UAE in 2014 by Eng. Husam Abu Mailish, an agricultural engineering having over 20 years' experience in agriculture, horticulture, and landscaping. Since its foundation, the company continues to deliver high quality personalized services to small and medium as well as large enterprises. These services specifically fall in two categories: design services (designing residential and commercial landscapes, irrigation systems, outdoor lighting, water features, and so forth); and installation and maintenance services (for irrigation systems, chain link fences, artificial grass, decorative outdoor structures, and so on). The company is also involved in the construction of sports facilities as well as the supply of agricultural materials. These services are enabled by the company's team of highly specialized personnel. Presently, the company has 32 members of staff and 110 outsourced workers.
5. Vision and Mission
Al Sadeem strives to provide top quality landscaping and gardening services in accordance with the relevant regulatory requirements. In collaboration with its clients, partners, and subcontractors, the company seeks to deliver innovative and beautiful outdoor environments where people can relax and interact with the natural and built environment. The company is driven by the belief that each property provides a unique opportunity to create attractive and engaging spaces while enhancing the quality of the natural and built environment. This vision has been integral to the success of the company.
6. Governance and Management
The organizational structure of Al Sadeem is headed by the chairman at the top. The position of the chairman is tasked with the responsibility of laying out the strategic plan of the company and controlling it with a view to maximizing shareholder wealth. Aiding the chairman is the senior management, whose fundamental role is to oversee and coordinate the implementation of the company's strategic plan. The management team, which comprises of seven members, is headed by the CEO. The other members of the team include the senior landscape engineer and architect, site manager, design manager, designer, project coordinator, and the chief accountant. Table 1 below provides the names of the senior managers and the respective position held.
Position
Eng. Husam Abu Malish
CEO
Eng. Anser Babu
Senior Landscape Engineer & Architect
Eng. Sahul Hameed
Site Manager
Eng. Ghanem Nusaibah
Design Dept. Manager
Eng. Ailene Masilang
Designer, Architect
Mr. Omar Ayash
Project Coordinator
Mr. Ahmad Nasir
Chief Accountant
Table 1: Top management
7. Customer Profile
Al Sadeem serves a wide variety of small, medium, and large public and private sector clients in the UAE, especially in Abu Dhabi, Al Wathba, and Musafa. These particularly include municipal authorities, health care organizations, media and entertainment companies, horticulture companies, hotels and recreation firms, as well as football clubs. Some of the company's major customers include Yas Kicks, JVC, Yas Physiotherapy Clinic, NAKHEEL, Jumeirah Islands, Discovery Gardens, Al Bahia Farm, Parkway International Contracting, Dubai Miracle Garden, and Dragon Mart. The company's customer profile can be summarized as shown in table 2 below:
Demographic characteristics
• Small, medium and large
• Public and private sector
Geographic characteristics
• UAE, especially Abu Dhabi, Al Wathba and Musafa
Behavioral characteristics
• First-time clients
• Repeat clients
Psychographic characteristics
• With a strong desire for creative and breathtaking outdoor environments
Table 2: Customer profile
8. Internal Environment (Strengths and Weaknesses)
A major strength of the company emanates from its strong leadership. The CEO of the company, Eng. Husam Malish, has over two decades of experience in gardening and maintenance services. This is a crucial attribute as far as client attraction is concerned. The company also boasts a team of highly qualified staff, which includes landscape designers, landscape architects, landscape installation specialists, horticulturists, as well as project and maintenance managers. In addition, the company possesses unparalleled capabilities in designing and installing a wide variety of projects including soft and hard landscape projects, irrigation projects, civil projects, and nurseries. Some of the major projects the company has been involved in include: the construction of two seven-a-side football pitches for Yas Kicks at Yas Island; installation of an irrigation system and planting of 200 palm trees for JVC; and design and construction of a football field for Yas Physiotherapy Clinic. Presently, the company is handling projects for high profile clients such as NAKHEEL, Jumeirah Islands, Discovery Gardens, and Al Bahia Farm. Other strengths include excellent customer service and after sales services as well as state-of-the-art landscaping equipment and machinery.
Most importantly, the company has established strategic partnerships with other players in the industry in an effort to enhance its competitive advantage. For instance, the company entered into a joint venture agreement with FLORA, a company with over 12 years' experience in landscaping, green house hydroponics, and sports facilities. The agreement was intended to expand the company's landscaping works for landscape and sports facilities. The company also signed a MOM agreement with MAAIL with the aim of expanding its operations in the areas of soft and hard landscaping, water features, irrigation systems, as well as rubber flooring. These partnerships add significant value to the company.
Despite these strengths, the company faces a major weakness. The company has been in operation for only two years. This presents substantial challenges in terms of marketing and financial strength. Given its status as a newly established company, the company lacks a properly developed profile of its clients and projects, which has in turn hindered the development of a marketing team. This challenge has further been compounded by lack of adequate financial resources. It has particularly been difficult to obtain credit facilities from banks. If not addressed, these challenges may remarkably affect the company's competitive advantage in the marketplace.
9. External Environment (Threats and Opportunities)
Al Sadeem can take advantage of a number of opportunities to enhance its competitive position. For the two years it has been in operation, the company has registered a huge leap in growth, an indication of the opportunities available in the landscaping and gardening business. These include partnerships with developers and contractors as well as business diversification. Mergers and acquisitions are also opportunities the company may consider to boost its competitive position. Paying greater attention to these opportunities can significantly improve the performance of the company, particularly in terms of customer attraction, customer retention, sales growth, and financial performance.
Nonetheless, the ability of the company to take advantage of these opportunities may be hindered by the threat of competition. With many companies competing for few projects, the threat of rivalry in the industry is strong. The company particularly faces competition from rivals such as Horizon Landscaping, Michel Nachef Decor, Bin Saeed General Maintenance, Emirates Gardens Agricultural Est, as well as Architecture & Landscape Projects. To survive in the industry, players must remain aggressive and constantly deliver unique offerings. On its part, Al Sadeem fights competitive pressure by signing long-term maintenance contracts. Nonetheless, the company needs to do more if it is to retain and improve its position in the industry. Table 3 below summarizes the company's SWOT analysis.
Strengths
• Competent leadership and personnel
• Lengthy experience of the management in executing high profile projects
• Excellent customer service and after sales services
• Strong capabilities in various landscaping projects
• Business and client diversity
• Strategic partnerships with major contractors
• State-of-the-art landscaping equipment and machinery.
Opportunities
• Business diversification
• Strategic partnerships
• Mergers and acquisitions
Weaknesses
• Newly established company
• Financial constraints
• Lack of a marketing team
Threats
• Competition
Table 3: SWOT analysis
10. Successful Strategies
To compete effectively in the marketplace, organizations generally rely on one or a combination of business-level and corporate-level strategies (Johnson, Scholes & Whittington, 2010). The former entails strategies aimed at creating and maintaining competitive advantage in the marketplace, and may include cost leadership, differentiation, or a combination of both. The latter on the other hand encompasses strategies that affect the organization as a whole, such as mergers, acquisitions, partnerships, diversification, and restructurings.
For Al Sadeem, differentiation has been a crucial source of competitive advantage. Differentiation essentially involves delivering offerings that are unique and different from those offered by competitors (Porter, 2008). This may be with respect to not only physical features, but also non-physical features such as functionality and customer support. With unique and high quality landscaping services, Al Sadeem has been able to attract and retain clients. The company has particularly paid attention to providing highly individualized services that reflect the client's personal style and preference. Evidently, the company understands the importance of product differentiation in a stiffly competitive marketplace.
Towards successful implementation of the strategy of differentiation, an organization must have a comprehensive understanding of the market and the needs of its target clientele (Witcher & Chau, 2010). By listening to customers and involving them throughout the entire service delivery process, Al Sadeem is able to understand the desires and concerns of its customers, and thus provide services that match those desires and concerns. This actually explains why the company is strongly committed to supporting its customers during the post-purchase period. Such gestures have been crucial for enhancing customer satisfaction, which is an important performance indicator in the landscaping business. Every buyer of landscaping services often demands services that meet a certain level of personalization. Without fulfilling this need, customer dissatisfaction may result. To guarantee customer satisfaction, the company hires highly qualified and committed individuals with exceptional customer service capabilities.
Business diversity has also been an important source of growth for Al Sadeem. The company targets a variety of structures and outdoor environments as far as its landscaping services are concerned. These range from residential and commercial buildings to irrigation structures, recreation facilities, swimming pools, as well as decorative outdoor structures. This gives the company numerous streams of revenue, which is vital for financial performance.
Al Sadeem relies on not only business-level strategy, but also corporate-level strategy. The company has particularly established partnerships with large developers and major contractors to drive its growth. These partnerships explain the tremendous growth company has experienced in a rather short period. In today's increasingly competitive environment, business organizations compete more effectively by establishing strategic partnerships across the supply chain (Johnson, Scholes & Whittington, 2010). This is often essential for resource and knowledge sharing, synergy creation, customer base sharing, overcoming competitive pressure, and driving growth (Hill & Jones, 2012). For Al Sadeem, partnering with companies such as FLORA and MAAIL has been crucial for expanding the company's service line to artificial grass installation, sport facilities, rubber flooring, and irrigation systems.
11. Business Challenges
Though Al Sadeem has succeeded in differentiation and forming strategic partnerships, it faces a number of challenges, particularly due to its status as a new entrant in the industry. First, the company faces significant financial constraints that may hinder its ability to exploit the opportunities available in the market. Financial strength is crucial for survival in today's business environment (Hill & Jones, 2012). With adequate or access to adequate financial resources, an organization is better placed to hire and retain the best talent, engage in research and development (R&D), develop new products, expand its customer base, and pursue new markets. Despite rapid growth in the last two years, financial inadequacy has been a major challenge for Al Sadeem, with the company often relying on the assistance of suppliers and subcontractors. Without addressing this challenge, the company risks its market share being overtaken by its competitors.
Another challenge relates to lack of a marketing function. This places the company at a major disadvantage given the crucial role of the function in customer acquisition, customer development, and revenue growth. The marketing function is generally involved in communicating with and engaging the target audience, enticing existing and prospective customers to purchase the company's offerings, as well as documenting customer profiles and trends (Hill & Jones, 2012). For newly established businesses like Al Sadeem, the marketing function may not be a priority as they are often constrained by financial resources. In essence, marketing activities usually require a substantial amount of resources, which may often be beyond the reach of most young companies (Hill & Jones, 2012). More importantly, most young businesses lack a proper understanding of their target markets and the extent to which they may be receptive to their products (Porter, 2008). In other words, the first few years are usually meant for testing and enhancing the offering. Accordingly, most young companies choose to have a fully developed marketing function later on. They first focus their limited resources on building the product.
Now that Al Sadeem has developed a comprehensive profile of its offerings and client base, a marketing function is inevitable. The company must start planning its marketing activities if it is to accelerate its growth in the coming years. Developing the marketing function will, however, be a daunting challenge for the young company from both a resource and personnel perspective. The company must invest heavily in this undertaking and get the right personnel for the job.
12. Alternative Strategies and Recommendations
As mentioned earlier, Al Sadeem relies on differentiation and partnerships to build its competitive advantage in the marketplace. Whereas these strategies have been crucial for the success of the company, other alternatives are also available for the company considering the opportunities available in the market. First, instead of a differentiation strategy, the company can shift to focused differentiation. While the former entails offering differentiated products to the market in general, the latter encompasses offering differentiated products to a narrower, more focused market (Porter, 2008). The company essentially identifies a niche market and then focuses its efforts on that market. It invests in identifying the unique needs of the niche market and satisfying them. A major advantage of focusing on a niche market is that an organization is better placed to create robust customer loyalty to its brand, thereby making it quite difficult for its competitors to invade its specific market segment (Hill & Jones, 2012).
Al Sadeem serves a much broader clientele. At this point, it may be more prudent to narrow its market focus. For instance, the company may elect to narrow down to high-end real estate establishments such as hotels, resorts, and recreation parks. The company may also narrow its focus to small and medium-sized clients as opposed to serving small, medium-sized and large clients. In essence, paying attention to a smaller, more defined market may more quickly accelerate the growth of the company. The feasibility of this strategy is particularly informed by the fact that the company has developed a strong understanding of its customers over the two years it has been in existence — it understands what hotels want, what recreation parks desire, what gazebo owners yearn for, and so forth. It is, however, important to note that it may take longer than expected before the expected level of brand loyalty is achieved (Porter, 2008).
Another alternative the company may consider is a merger. A merger essentially entails two or more entities joining to form a single, stronger entity (Johnson, Scholes & Whittington, 2010). Most businesses across the world, especially multinational corporations, have grown through merging with other businesses (Segal-Horn & Faulkner, 2010). A merger can create significant benefits: synergy development, asset base expansion, customer base expansion, knowledge sharing, and acquisition of key talent (Hill & Jones, 2012). In the landscaping context, for instance, a company with specialty and experienced in soft landscaping can merge with a company with specialty and experience in hard landscaping to create a stronger company with expertise in both soft and hard landscaping. This would significantly improve the competitive position of the newly formed entity in the marketplace. Whereas a merger provides valuable benefits for the entities involved, a number of challenges may often be encountered, such as organizational culture differences, inheritance of liabilities, and management conflicts (Johnson, Scholes & Whittington, 2010). This may make it difficult to achieve the intended outcomes.
There are two reasons why Al Sadeem may need a merger. First, the company faces significant financial constraints. Merging with another player in the industry — especially a financially strong player — can be a valuable way of overcoming this challenge. The company would have more resources at its disposal to pursue opportunities available in the market. A merger with a financially strong partner would also give the company greater access to credit. A merger may also be important for the company from a marketing perspective. The company is in the process of developing a marketing function, which as mentioned before may be a daunting task. Nonetheless, by merging with a player that has been in the industry for a longer period of time, the company may more readily overcome this challenge. The merger partner would make its marketing networks, knowledge, expertise, and personnel accessible to the company, thereby facilitating the development of the marketing function.
Both focused differentiation and merging offer their own pros and cons. Nonetheless, a merger appears to be a better strategy for Al Sadeem compared to focused differentiation. Focused differentiation certainly involves a significant amount of time, effort and resources for the desired brand image and loyalty to be developed. The company is already facing financial constraints, which makes this strategy difficult to implement at this stage. What the company requires at this point is a partner they can work together with to overcome the challenges it faces. This is a why a merger appears a more viable option. There are other small and medium-sized landscaping companies the company can merge with to create a larger, more powerful and financially stronger landscaping company with an even larger client base. This would help accelerate the growth of the company.
13. Future Direction
Overall, Al Sadeem has made achieved rapid growth in a relatively short period. This has been enabled by the company's competent leadership and personnel and, more importantly, its commitment to service quality and differentiation as well as strategic partnerships. Nonetheless, financial inadequacy and lack of a marketing function remain major challenges, which the company must solve if it is to thrive in the highly competitive landscaping market in the UAE. Merging with one or more companies in the industry presents a valuable opportunity through which the company can solve these challenges. A merger would particularly be important for fighting the threat of competition, which is the most immediate threat the company is facing.
It is, however, important to note that the merger process is often not a straightforward undertaking. It must be properly implemented if the desired outcomes are to be achieved. This specifically involves meticulous identification of the merger partner, formation of a competent and committed team to oversee the process, extensive involvement of the staff, proper engagement of key stakeholders, formulation of realistic and achievable objectives, as well as adjustment of organizational processes and structures if need be (Hill & Jones, 2012). Most importantly, an evaluation should be carried out after a set period of time to determine whether the intended objectives were achieved. Evaluation is important for identifying failures early enough, taking remedial action, and building on successes.
References
Hill, C., & Jones, G. (2012). Essentials of strategic management. 3rd ed. Mason: Cengage
Learning.
Johnson, G., Scholes, K., & Whittington, R. (2010). Exploring corporate strategy. London:
Prentice Hall.
Porter, M. (2008). Competitive advantage: creating and sustaining superior performance.
New York: Simon and Schuster.
Segal-Horn, S., & Faulkner, D. (2010). Understanding global strategy. Mason: Cengage
Learning.
Witcher, B., & Chau, V. (2010). Strategic management: Principles and practice. Mason:
Cengage Learning.
---
Are you busy and do not have time to handle your assignment? Are you scared that your paper will not make the grade? Do you have responsibilities that may hinder you from turning in your assignment on time? Are you tired and can barely handle your assignment? Are your grades inconsistent?
Whichever your reason is, it is valid! You can get professional academic help from our service at affordable rates. We have a team of professional academic writers who can handle all your assignments.
Plagiarism free papers
Timely delivery
Any deadline
Skilled, Experienced Native English Writers
Subject-relevant academic writer
Adherence to paper instructions
Ability to tackle bulk assignments
Reasonable prices
24/7 Customer Support
Get superb grades consistently
Online Academic Help With Different Subjects
Literature
Students barely have time to read. We got you! Have your literature essay or book review written without having the hassle of reading the book. You can get your literature paper custom-written for you by our literature specialists.
Finance
Do you struggle with finance? No need to torture yourself if finance is not your cup of tea. You can order your finance paper from our academic writing service and get 100% original work from competent finance experts.
Computer science
Computer science is a tough subject. Fortunately, our computer science experts are up to the match. No need to stress and have sleepless nights. Our academic writers will tackle all your computer science assignments and deliver them on time. Let us handle all your python, java, ruby, JavaScript, php , C+ assignments!
Psychology
While psychology may be an interesting subject, you may lack sufficient time to handle your assignments. Don't despair; by using our academic writing service, you can be assured of perfect grades. Moreover, your grades will be consistent.
Engineering
Engineering is quite a demanding subject. Students face a lot of pressure and barely have enough time to do what they love to do. Our academic writing service got you covered! Our engineering specialists follow the paper instructions and ensure timely delivery of the paper.
Nursing
In the nursing course, you may have difficulties with literature reviews, annotated bibliographies, critical essays, and other assignments. Our nursing assignment writers will offer you professional nursing paper help at low prices.
Sociology
Truth be told, sociology papers can be quite exhausting. Our academic writing service relieves you of fatigue, pressure, and stress. You can relax and have peace of mind as our academic writers handle your sociology assignment.
Business
We take pride in having some of the best business writers in the industry. Our business writers have a lot of experience in the field. They are reliable, and you can be assured of a high-grade paper. They are able to handle business papers of any subject, length, deadline, and difficulty!
Statistics
We boast of having some of the most experienced statistics experts in the industry. Our statistics experts have diverse skills, expertise, and knowledge to handle any kind of assignment. They have access to all kinds of software to get your assignment done.
Law
Writing a law essay may prove to be an insurmountable obstacle, especially when you need to know the peculiarities of the legislative framework. Take advantage of our top-notch law specialists and get superb grades and 100% satisfaction.
What discipline/subjects do you deal in?
We have highlighted some of the most popular subjects we handle above. Those are just a tip of the iceberg. We deal in all academic disciplines since our writers are as diverse. They have been drawn from across all disciplines, and orders are assigned to those writers believed to be the best in the field. In a nutshell, there is no task we cannot handle; all you need to do is place your order with us. As long as your instructions are clear, just trust we shall deliver irrespective of the discipline.
Are your writers competent enough to handle my paper?
Our essay writers are graduates with bachelor's, masters, Ph.D., and doctorate degrees in various subjects. The minimum requirement to be an essay writer with our essay writing service is to have a college degree. All our academic writers have a minimum of two years of academic writing. We have a stringent recruitment process to ensure that we get only the most competent essay writers in the industry. We also ensure that the writers are handsomely compensated for their value. The majority of our writers are native English speakers. As such, the fluency of language and grammar is impeccable.
What if I don't like the paper?
There is a very low likelihood that you won't like the paper.
Reasons being:
When assigning your order, we match the paper's discipline with the writer's field/specialization. Since all our writers are graduates, we match the paper's subject with the field the writer studied. For instance, if it's a nursing paper, only a nursing graduate and writer will handle it. Furthermore, all our writers have academic writing experience and top-notch research skills.
We have a quality assurance that reviews the paper before it gets to you. As such, we ensure that you get a paper that meets the required standard and will most definitely make the grade.
In the event that you don't like your paper:
The writer will revise the paper up to your pleasing. You have unlimited revisions. You simply need to highlight what specifically you don't like about the paper, and the writer will make the amendments. The paper will be revised until you are satisfied. Revisions are free of charge
We will have a different writer write the paper from scratch.
Last resort, if the above does not work, we will refund your money.
Will the professor find out I didn't write the paper myself?
Not at all. All papers are written from scratch. There is no way your tutor or instructor will realize that you did not write the paper yourself. In fact, we recommend using our assignment help services for consistent results.
What if the paper is plagiarized?
We check all papers for plagiarism before we submit them. We use powerful plagiarism checking software such as SafeAssign, LopesWrite, and Turnitin. We also upload the plagiarism report so that you can review it. We understand that plagiarism is academic suicide. We would not take the risk of submitting plagiarized work and jeopardize your academic journey. Furthermore, we do not sell or use prewritten papers, and each paper is written from scratch.
When will I get my paper?
You determine when you get the paper by setting the deadline when placing the order. All papers are delivered within the deadline. We are well aware that we operate in a time-sensitive industry. As such, we have laid out strategies to ensure that the client receives the paper on time and they never miss the deadline. We understand that papers that are submitted late have some points deducted. We do not want you to miss any points due to late submission. We work on beating deadlines by huge margins in order to ensure that you have ample time to review the paper before you submit it.
Will anyone find out that I used your services?
We have a privacy and confidentiality policy that guides our work. We NEVER share any customer information with third parties. Noone will ever know that you used our assignment help services. It's only between you and us. We are bound by our policies to protect the customer's identity and information. All your information, such as your names, phone number, email, order information, and so on, are protected. We have robust security systems that ensure that your data is protected. Hacking our systems is close to impossible, and it has never happened.
How our Assignment  Help Service Works
You fill all the paper instructions in the order form. Make sure you include all the helpful materials so that our academic writers can deliver the perfect paper. It will also help to eliminate unnecessary revisions.
2.      Pay for the order
Proceed to pay for the paper so that it can be assigned to one of our expert academic writers. The paper subject is matched with the writer's area of specialization.
3.      Track the progress
You communicate with the writer and know about the progress of the paper. The client can ask the writer for drafts of the paper. The client can upload extra material and include additional instructions from the lecturer. Receive a paper.
4.      Download the paper
The paper is sent to your email and uploaded to your personal account. You also get a plagiarism report attached to your paper.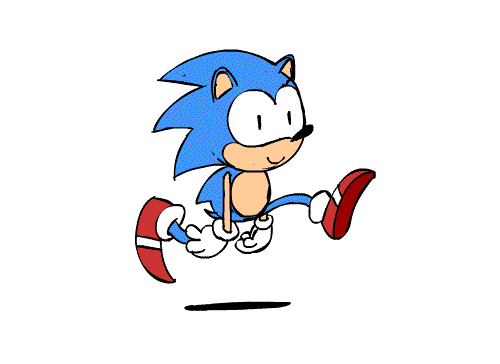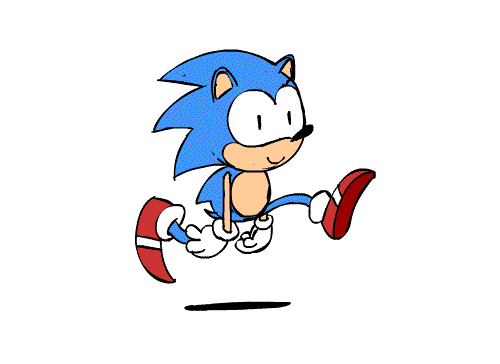 PLACE THIS ORDER OR A SIMILAR ORDER WITH US TODAY AND GET A PERFECT SCORE!!!
---