Ada Maria Isasi-Diaz
An Analysis of the Theology of Ada Maria Isasi-Diaz and Its Relation to Evangelical
Poverty
There are many people in the last 150 years who have sought to embrace what is today called the virtue of evangelical poverty. Ada Maria Isasi-Diaz is one of them. In her own words, Isasi-Diaz states, "I am an activist-theologian, and for me doing mujerista theology is one of the ways I participate in the struggle for the liberation of Latina women and our communities in the U.S.A."
For Isasi-Diaz, poverty is something from which modern communities need to be liberated. It is viewed as an economic evil from which spawn a number of social injustices and spiritual and corporal offenses. By working with impoverished Latino communities, Isasi-Diaz puts a twist on the phrase "evangelical poverty." Her mujerista theology is not based on a renunciation of wealth or sensuality as a means of attaining spiritual perfection but rather on the renunciation of all economical, political, and social obstacles that oppress Latino communities and keep them from attaining justice in this life. By uniting herself in solidarity to the poor Latino communities with which she identifies, Isasi-Diaz is able to achieve a sense of "evangelical poverty" — the kind of Apostolic poverty that the mendicant orders of the medieval age (like the Franciscans) attempted to exercise in order to help reform the Church and introduce a better Christian ethic in the world. This paper will analyze Isasi-Diaz's sense of "evangelical poverty," show how its roots are found in Liberation Theology, and explain why (in the light of my own experience of working in an orphanage in India from 2008-2010) solidarity and "evangelical poverty" can achieve great effects when grounded in traditional Christian doctrine concerning the ultimate goal of life — which is union with God in Heaven.
Isasi-Diaz expresses the importance of finding one's voice and giving breath to one's concerns for social justice: and, yet, in La Lucha Continues, she asserts the role that Jesucristo plays in the exercise of "evangelical poverty": "Jesucristo is not the one who gives us answers but the one who sustains us when there are no answers."
I felt the same sense of support in Jesus Christ while working with the poor in India. Oftentimes, the conditions of the orphanages were so poor that one wondered how the children could ever be happy. My uniting myself to their suffering was a help to them: they often expressed gratefulness at my presence among them — at my desire to teach them about God, about history, and other subjects. They told me in their broken English that they did not want me to leave when my time was up. At such times, I realized that ultimately we had to unite ourselves to Christ, just as Isasi-Diaz states.
Isasi-Diaz certainly emphasizes the need for social equality and better conditions for the impoverished. What I observed during the course of my volunteer experience, however, showed that the children experienced a deeper and more profound spiritual growth when they were taught to love and live by the example of Jesus Christ. In Jesus, they found a friend, father, and God — in other words, a rock that could support them through whatever trials they might face. Poverty was a way of life for them — not one that they chose, but one that was forced upon them. My experience with "evangelical poverty" showed me that by uniting oneself to the poor, one could achieve a better sense of the suffering that they experienced and, if possible, help to support and comfort them. This I did through teaching and encouraging the children to be confident in Christ. By petitioning the master of the ashram (orphanage) and sharing my concern for the poor orphan children, I saw that one can indeed effect a better place for them. I helped improve their school, their dwellings, and provided them entertainment that they had not had before (by acquiring a projector with which I could show films and give the children something to look forward to at the end of each week). As Ada Maria Isasi-Diaz suggests, "evangelical poverty" is a road to reform, support, and sanctity by way of uniting oneself to the sufferings of the poor.
Ada Maria Isasi-Diaz
Ada Maria Isasi-Diaz's concept of "evangelical poverty" grows out of her combination of feminist theory with Liberation Theology, which she unites to form mujerista theology. It is not just a theology for women, but rather one by women. A mujerista is a liberator, a helper of Latina women, and mujerista theology is a designed to give voice to women and the Latino communities in which they live. Ada Maria Isasi-Diaz took up this struggle more than a quarter of a century ago, when she first enrolled in the feminist movement: "I was born a feminist on Thanksgiving weekend, 1975, when over one thousand Roman Catholic women met to insist on the right of women to be ordained to a renewed priestly ministry in our church."
This movement was a communal experience for Isasi-Diaz: It made her feel that she was finally part of something truly revolutionary, something actually making a stand. If the Catholic Church introduced her to the idea of salvation, the feminist movement introduced her to the idea that salvation could be achieved through solidarity with the oppressed and the lifting up of the voice.
Thus, Isasi-Diaz can write such things as, "I cannot conceptualize liberation apart from salvation; I cannot think of justice apart from grace; I cannot think of being kin to God, of being part of God's kin without being in solidarity with the poor and the oppressed."
For Isasi-Diaz, the Kingdom of God is no longer a spiritual place, where one unites oneself to Christ: It is, rather, a "kin-dom of God," where one unites oneself to a particular social group and participates in that group's "struggle for justice."
What is most important for Isasi-Diaz is not exactly the shedding of the Old Man and the putting on of Christ, as St. Paul teaches. For Isasi-Diaz, the most important part of being a Christian and striving toward "evangelical poverty" is, rather, almost the opposite: She emphasizes the importance of getting in touch with one's body, of undergoing "a process of self-identification and self-definition." Her theology, it may be said, is not based so much on the Person of Christ as it is on the person of one's self. It is, in other words, self-directed rather than God-directed. It is inward looking rather than outward looking. It is meant to achieve a kind of social revolution among men rather than a spiritual union with God. As she herself states, the modern world has "failed the poor and the oppressed."
"Evangelical poverty" is one way of addressing that failure: it calls for simple people to unite themselves to the poor and dedicate themselves to giving support, voice, and most importantly a Christian example of how life should be lived.
Of course, one modern idea is that God speaks to souls from inside oneself not from without. While this is contrary to what the Catholic Church has traditionally taught, it is nonetheless popular today to believe that the voice one hears inside oneself is more important than the Voice that has come down from generation to generation, century after century, in the teaching authority of the Church (whether in the form of the Epistles of St. Paul, the writings of St. Augustine, the Summa of St. Thomas, or the encyclicals of St. Pius X). To understand why such an emphasis has been placed upon the new self/inward-directed theology of Isasi-Diaz, one must examine her theology in more minute detail.
The Rise of Mujerista Theology and the New Approach to "Evangelical Poverty"
Ada Maria Isasi-Diaz emphasizes that "justice is an intrinsic element of the gospel message" and, therefore, that "justice is at the heart of all liberative praxis." But as she herself asserts, liberative praxis takes one element of the gospel message and places it at the heart of a new theology. The result may be considered an incomplete vision of the spiritual life as articulated through the life of Jesus. While Jesus was certainly concerned with justice, He was also concerned with a number of other things, such as fasting (as He did in the desert for 40 days), prayer (as He did before beginning His Passion), sacrifice (as the whole of his public life shows), devotion to His Mother (as the whole of His private life shows), etc. Isasi-Diaz's emphasis on the social teachings of Jesus is typical of the Liberation Theology in which her mujerista theology is doctrinally based.
That theology may be said to re-interpret the Lord's Prayer, which, according to Leonardo Boff, can now be read in this manner: "Liberate us from the evil one…embodied in an elitist, exclusivist social system that has no solidarity with the great multitudes of the poor. He has a name; he is the Capitalism of private property and the Capitalism of the state."
Moreover, Malachi Martin describes the theology as "a freeing from political oppression, economic want, and misery here on earth. More specifically still…a freeing from political domination by the capitalism of the United States."
Furthermore, though it grew out of the unrest in Latin America "with its political domination by strong-arm leaders and monopolistic oligarchies," viewed by members of the Church as a direct result of American capitalism, the events in Latin America were preceded by a much more basic historical development — the "rights of man" extrapolated from the French Revolution and re-coined as the "rights of the working man."
The spread of Marxist doctrine in the early twentieth century saw its incorporation into Catholic theology by several prominent professors right up to the time of the Second Vatican Council, upon which Ada Maria Isasi-Diaz certainly based her theology, and pursued her concept of "evangelical poverty": union with the poor as a means of forming a sense of self, solidarity, sanctification, and social change.
Ada Maria Isasi-Diaz's contribution to "evangelical poverty" comes, of course, from her intertwining it with feminist theory and focusing on the Latino communities of America. The result is mujerista theology — a theology for Latina women, designed to help them find their voice and support their communities in the fight for social justice. and, yet, mujerista theology is more than this: It is, in Isasi-Diaz's own words, the struggle to alleviate poverty through social change based on an evolving concept of Justice. While her concept of Justice, by her own admission, requires constant refinement, one may argue that it is rooted more in the social teachings of modern philosophers than in the Divine Justice that awaits all men in the Final Judgment described by St. John in the Book of the Apocalypse. John's sense of Justice is rooted in the "rights of God," whereas the liberation theologian's sense of justice is rooted in the "rights of man." Isasi-Diaz herself states that "Justice is what makes us insist that the goal of mujerista theology is radical structural change and not mere participation in oppressive structures. The commitment to justice is what clarifies our strategies and forces us to make options that will contribute to the unfolding of the kin-dom of God."
Life for Isasi-Diaz becomes not a struggle to achieve sanctity in the spiritual life but to achieve social respect. "In mujerista theology there is always the need to better understand and explain justice, for it is the commitment to justice that makes it possible to believe and proclaim with joy that to struggle is to live, la vida es la lucha."
Thus, Isasi-Diaz proclaims "evangelical poverty" as a way to proclaim the struggle and use one's voice to live in union with those who fight.
The role of Isasi-Diaz's theology in the struggle to end poverty is that of the role of all Liberation Theology: Liberation Theology sees unity as the Church's new mission — doctrine is less important than the idea that Christ reached out to Jew as well as Gentile and sought to uplift the poor. Ada Maria Isasi-Diaz's notion of mujerista theology specifically is of a movement that brings Christianity into the lives of others, not through doctrinal conferences or dogmatic ecclesiology, but through social unity and understanding. Isasi-Diaz means to employ ideas like "finding one's voice within a community" and using that voice for social/economic/political change. Isasi-Diaz thus views "evangelical poverty" from a new, modern perspective: Poverty as a means toward sanctity by way of detachment from earthly possessions is pitted against poverty as an evil that must be overcome through social change. Thus, "evangelical poverty" must reconciles two opposites: one who practices "evangelical poverty" may accept the sufferings of the poor in order to better understand himself and others and to sanctify himself and others — but at the same time, according to Isasi-Diaz, he strives to overcome poverty and help the poor to a better position in life through the use of political and social channels — in other words, by using their voices.
Ron Rhodes echoes Isasi-Diaz as the sympathetic force behind "evangelical poverty" support in Latin America. He backs his invocation with "strong scriptural basis for helping the poor."
Of course there are several Scriptural accounts that show God's concern for the poor: "In the Old Testament, God gave the theocracy of Israel specific guidelines for taking care of the poor: He commanded that the corners of fields were not to be reaped so that something would be left for the needy to eat (Lev. 19:9-10). Gold also promised a special blessing to all who gave to the poor (Prov. 19:17), and judgment to those who oppressed the poor (Ps. 140:12)."
Similarly, Christ calls the poor blessed, and makes caring for the hungry and naked a corporal work of mercy. Also, the Good Samaritan is an example of neighborly duty. These references to Sacred Scripture may serve as the Christian basis for the new "evangelical poverty," but as Malachi Martin warns, one must be careful — as I myself realized when working in India — to keep "evangelical poverty" from transforming from "a spiritual warfare into a sociopolitical struggle; and — if need be — into an armed revolutionary warfare against capitalism."
Mujerista Theology and the Heart Sutra: Solidarity in the Buddhist Dharma
Since solidarity with the oppressed is Isasi-Diaz's objective in mujerista theology, it becomes necessary to find support for this theology outside traditional Catholic theology, which has admittedly quite a different objective. This being the case, an alternative philosophy, such as Buddhism and the teachings of the Heart and Lotus Sutras come to the aid of Liberation Theologians like Isasi-Diaz.
The story of Buddhism, of course, follows the life of Sakyamuni, who went out in search of enlightenment. Sakyamuni's enlightenment was, essentially, a kind of self-renunciation — benevolent stoicism, in a way. While Buddha's insistence upon meditation and reason de-emphasized sacrifice and obeisance to God or the gods, it did not completely separate itself from the ideas prevalent in Eastern religion. Buddha still acknowledged the necessity of uniting the self or soul with the divinity — however, the necessity of worship was no longer of utmost primacy (and this idea may be seen in Isasi-Diaz's mujerista theology). Furthermore, Buddha asked the question: What is the divinity behind the figure of gods and goddesses? The answer seemed unclear then as it does today to theologians like Isasi-Diaz: perhaps it was not even a divinity at all — but rather a state. Buddha's explanation for this state was Nirvana — freedom from the cycle of reincarnation.
But what is most essential in the Mahayana school of the Buddhist Scriptures "is the Prajnaparamita literature…[which] means 'Perfection of Wisdom,' and is considered to be the 'second turning of the Dharma wheel."
It is in the Mahayana text of the Buddhist Scriptures that the Heart and Lotus Sutras are to be found.
What the Lotus Sutra teaches is that "all of the Buddha's previous teaching was provisional, since humankind could not have coped with being taught the highest truths in one fell swoop."
This idea is clearly evident in the revolutionary nature of Liberation Theology. One of the main features of the Lotus Sutra is the narrative of Sakyamuni Buddha, "the cosmic Buddha in human form helping others on the same path to enlightenment that he himself treads," and this idea of "solidarity" is at the core of Isasi-Diaz's theology.
The Heart Sutra, however, is an example of Buddhist Scripture that emphasizes the radical idea "that everything is empty (sunya) of inherent existence."
This emptiness of existence may be felt most strongly by Isasi-Diaz and her sense of being adrift in the modern world until she is united to a cause, a movement, a struggle toward nirvana. As solidarity with the poor in the working class' struggle for social justice is her goal, it is not illogical to suspect that Isasi-Diaz finds support for her goal in the Buddhist Scriptures.
My Own Experience with the Poor in India
Isasi-Diaz recommends union with the poor in the struggle for social justice and an end to poverty, but what I experienced in my volunteer work at the ashram in Mumbai, India was primarily a spiritual struggle. By concentrating on teaching the traditional Catholic doctrine of the Church to the children in the ashram, we freed their minds from the here and now and gave them all of eternity to think about. They found their solace in understanding that they could go to Heaven and unite themselves to God here on Earth through acts of charity — through their own "evangelical poverty," uniting themselves to the sufferings of other poor children. The children were happy to hear of how Christ sacrificed Himself for them, and many of them were eager to be baptized and accepted as Sons and Daughters of God.
The social teaching of the Church emphasizes the need for charity, and the organization of the orphanage certainly helped us appreciate charity. Often, donors would come to bring rice, to bring toothpaste, to bring clothes, toys, books, games, chicken, and many more things to the ashram. These donors, of course, received prayers and thanks in return and whatever credits they could work out with the Indian government as well. The children were always thankful. These donations taught them the value of charity, and the teachers tried to remind them to pray for their donors because even though they did not live in the ashram with the children, they were still united to them in spirit.
This experience supports the idea of Isasi-Diaz, that we must unite ourselves to the poor through "evangelical poverty" in order to help them transcend their environment. Many of the poor children I came into contact with were from poor communities. Many of them were not orphans in the technical sense: They had parents, but their parents had abandoned them or given them up to the care of others. The children had little faith or little reason to trust in the power of man to right wrongs or to achieve social justice. They were very responsive, however, to the idea of a Divine Justice. This sense of Divine Justice motivated them to want to do good and to want to lead lives of virtue. From this desire could be seen a new life for them — a life in which they might struggle to help others, not out of a sense of union with man but rather out of a sense of union with God, achieved through self-sacrifice. After all, God teaches that to love one's neighbor is to love Him. The children could appreciate this idea once it was explained in these terms. Once it was explained that charity was a condition of union with God, they understand why it was important to be charitable, why it was, in other words, important to help the poor. They did not see themselves as victims of social injustice but rather as agents of God in a new and spiritual kind of work — a work of the soul in which Christ was firmly rooted, and from which all manner of good actions could spring.
Therefore, as Isasi-Diaz sees the importance of helping the poor and lifting them out of poverty, it can also be stated that making clear to the poor that God loves them and wants them to be with Him is extremely helpful in the exercise of "evangelical poverty." At the orphanage, the children had access to the sacraments of the Church, which have always been sources of grace for the faithful and without which the Church has always taught that little good can be accomplished. The orphans themselves seemed to find the truest form of "evangelical poverty" not in my union with them but in the possibility of their union with God. My helping them to enjoy themselves through a weekly a movie, or through a game of football, or through a study session on Genesis, or through my teaching them to find their voice and raise their voice to God, all combined to lift them up and give them a better opportunity at life.
Bibliography
Barla, J.B. Christian Theological Understanding of Other Religions. Rome: Universita
Gregoriana, 1999.
Fowler, M. Zen Buddhism: Beliefs and Practices. UK: Sussex Academic Press, 2005.
Isasi-Diaz, Ada Maria. La Lucha Continues: Mujerista Theology. NY: Orbis Books,
2004.
Isasi-Diaz, Ada Maria. Mujerista Theology: A Theology for the Twenty-First Century.
NY: Orbis Books, 1999.
Martin, Malachi. The Jesuits. NY: Simon and Schuster, 1987.
Rhodes, Ron. Christian Revolution in Latin America: The Changing Face of Liberation
Theology. Christian Research Journal, 1991.
Sigmund, P.E. Liberatoin Theology at the Crossroads: Democracy or Revolution? UK:
Oxford University Press, 1990.
Ada Maria Isasi-Diaz, Mujerista Theology: A Theology for the Twenty-First Century (NY: Orbis Books, 1999), 1.
Ada Maria Isasi-Diaz, La Lucha Continues: Mujerista Theology (NY: Orbis Books, 2004), 263.
Ada Maria Isasi-Diaz, Mujerista Theology: A Theology for the Twenty-First Century (NY: Orbis Books, 1999), 16.
Ada Maria Isasi-Diaz, Mujerista Theology: A Theology for the Twenty-First Century (NY: Orbis Books, 1999), 203.
Ada Maria Isasi-Diaz, Mujerista Theology: A Theology for the Twenty-First Century (NY: Orbis Books, 1999), 203.
Ada Maria Isasi-Diaz, La Lucha Continues: Mujerista Theology (NY: Orbis Books, 2004), 4.
P.E. Sigmund, Liberatoin Theology at the Crossroads: Democracy or Revolution? (UK: Oxford University Press, 1990), 85.
Malachi Martin, the Jesuits (NY: Simon and Schuster, 1987), 309.
Ada Maria Isasi-Diaz, Mujerista Theology: A Theology for the Twenty-First Century (NY: Orbis Books, 1999), 204-205.
Ada Maria Isasi-Diaz, Mujerista Theology: A Theology for the Twenty-First Century (NY: Orbis Books, 1999), 205.
Ron Rhodes, Christian Revolution in Latin America: The Changing Face of Liberation Theology (Christian Research Journal, 1991).
Ron Rhodes, Christian Revolution in Latin America: The Changing Face of Liberation Theology (Christian Research Journal, 1991).
Malachi Martin, the Jesuits (NY: Simon and Schuster, 1987), 312.
M. Fowler, Zen Buddhism: Beliefs and Practices (UK: Sussex Academic Press, 2005), 69.
M. Fowler, Zen Buddhism: Beliefs and Practices (UK: Sussex Academic Press, 2005), 69-70.
M. Fowler, Zen Buddhism: Beliefs and Practices (UK: Sussex Academic Press, 2005), 69.
M. Fowler, Zen Buddhism: Beliefs and Practices (UK: Sussex Academic Press, 2005), 70.
---
Are you busy and do not have time to handle your assignment? Are you scared that your paper will not make the grade? Do you have responsibilities that may hinder you from turning in your assignment on time? Are you tired and can barely handle your assignment? Are your grades inconsistent?
Whichever your reason is, it is valid! You can get professional academic help from our service at affordable rates. We have a team of professional academic writers who can handle all your assignments.
Plagiarism free papers
Timely delivery
Any deadline
Skilled, Experienced Native English Writers
Subject-relevant academic writer
Adherence to paper instructions
Ability to tackle bulk assignments
Reasonable prices
24/7 Customer Support
Get superb grades consistently
Online Academic Help With Different Subjects
Literature
Students barely have time to read. We got you! Have your literature essay or book review written without having the hassle of reading the book. You can get your literature paper custom-written for you by our literature specialists.
Finance
Do you struggle with finance? No need to torture yourself if finance is not your cup of tea. You can order your finance paper from our academic writing service and get 100% original work from competent finance experts.
Computer science
Computer science is a tough subject. Fortunately, our computer science experts are up to the match. No need to stress and have sleepless nights. Our academic writers will tackle all your computer science assignments and deliver them on time. Let us handle all your python, java, ruby, JavaScript, php , C+ assignments!
Psychology
While psychology may be an interesting subject, you may lack sufficient time to handle your assignments. Don't despair; by using our academic writing service, you can be assured of perfect grades. Moreover, your grades will be consistent.
Engineering
Engineering is quite a demanding subject. Students face a lot of pressure and barely have enough time to do what they love to do. Our academic writing service got you covered! Our engineering specialists follow the paper instructions and ensure timely delivery of the paper.
Nursing
In the nursing course, you may have difficulties with literature reviews, annotated bibliographies, critical essays, and other assignments. Our nursing assignment writers will offer you professional nursing paper help at low prices.
Sociology
Truth be told, sociology papers can be quite exhausting. Our academic writing service relieves you of fatigue, pressure, and stress. You can relax and have peace of mind as our academic writers handle your sociology assignment.
Business
We take pride in having some of the best business writers in the industry. Our business writers have a lot of experience in the field. They are reliable, and you can be assured of a high-grade paper. They are able to handle business papers of any subject, length, deadline, and difficulty!
Statistics
We boast of having some of the most experienced statistics experts in the industry. Our statistics experts have diverse skills, expertise, and knowledge to handle any kind of assignment. They have access to all kinds of software to get your assignment done.
Law
Writing a law essay may prove to be an insurmountable obstacle, especially when you need to know the peculiarities of the legislative framework. Take advantage of our top-notch law specialists and get superb grades and 100% satisfaction.
What discipline/subjects do you deal in?
We have highlighted some of the most popular subjects we handle above. Those are just a tip of the iceberg. We deal in all academic disciplines since our writers are as diverse. They have been drawn from across all disciplines, and orders are assigned to those writers believed to be the best in the field. In a nutshell, there is no task we cannot handle; all you need to do is place your order with us. As long as your instructions are clear, just trust we shall deliver irrespective of the discipline.
Are your writers competent enough to handle my paper?
Our essay writers are graduates with bachelor's, masters, Ph.D., and doctorate degrees in various subjects. The minimum requirement to be an essay writer with our essay writing service is to have a college degree. All our academic writers have a minimum of two years of academic writing. We have a stringent recruitment process to ensure that we get only the most competent essay writers in the industry. We also ensure that the writers are handsomely compensated for their value. The majority of our writers are native English speakers. As such, the fluency of language and grammar is impeccable.
What if I don't like the paper?
There is a very low likelihood that you won't like the paper.
Reasons being:
When assigning your order, we match the paper's discipline with the writer's field/specialization. Since all our writers are graduates, we match the paper's subject with the field the writer studied. For instance, if it's a nursing paper, only a nursing graduate and writer will handle it. Furthermore, all our writers have academic writing experience and top-notch research skills.
We have a quality assurance that reviews the paper before it gets to you. As such, we ensure that you get a paper that meets the required standard and will most definitely make the grade.
In the event that you don't like your paper:
The writer will revise the paper up to your pleasing. You have unlimited revisions. You simply need to highlight what specifically you don't like about the paper, and the writer will make the amendments. The paper will be revised until you are satisfied. Revisions are free of charge
We will have a different writer write the paper from scratch.
Last resort, if the above does not work, we will refund your money.
Will the professor find out I didn't write the paper myself?
Not at all. All papers are written from scratch. There is no way your tutor or instructor will realize that you did not write the paper yourself. In fact, we recommend using our assignment help services for consistent results.
What if the paper is plagiarized?
We check all papers for plagiarism before we submit them. We use powerful plagiarism checking software such as SafeAssign, LopesWrite, and Turnitin. We also upload the plagiarism report so that you can review it. We understand that plagiarism is academic suicide. We would not take the risk of submitting plagiarized work and jeopardize your academic journey. Furthermore, we do not sell or use prewritten papers, and each paper is written from scratch.
When will I get my paper?
You determine when you get the paper by setting the deadline when placing the order. All papers are delivered within the deadline. We are well aware that we operate in a time-sensitive industry. As such, we have laid out strategies to ensure that the client receives the paper on time and they never miss the deadline. We understand that papers that are submitted late have some points deducted. We do not want you to miss any points due to late submission. We work on beating deadlines by huge margins in order to ensure that you have ample time to review the paper before you submit it.
Will anyone find out that I used your services?
We have a privacy and confidentiality policy that guides our work. We NEVER share any customer information with third parties. Noone will ever know that you used our assignment help services. It's only between you and us. We are bound by our policies to protect the customer's identity and information. All your information, such as your names, phone number, email, order information, and so on, are protected. We have robust security systems that ensure that your data is protected. Hacking our systems is close to impossible, and it has never happened.
How our Assignment  Help Service Works
You fill all the paper instructions in the order form. Make sure you include all the helpful materials so that our academic writers can deliver the perfect paper. It will also help to eliminate unnecessary revisions.
2.      Pay for the order
Proceed to pay for the paper so that it can be assigned to one of our expert academic writers. The paper subject is matched with the writer's area of specialization.
3.      Track the progress
You communicate with the writer and know about the progress of the paper. The client can ask the writer for drafts of the paper. The client can upload extra material and include additional instructions from the lecturer. Receive a paper.
4.      Download the paper
The paper is sent to your email and uploaded to your personal account. You also get a plagiarism report attached to your paper.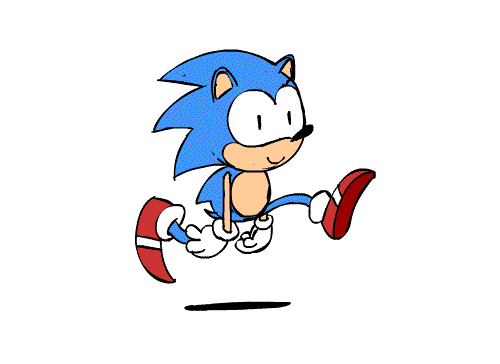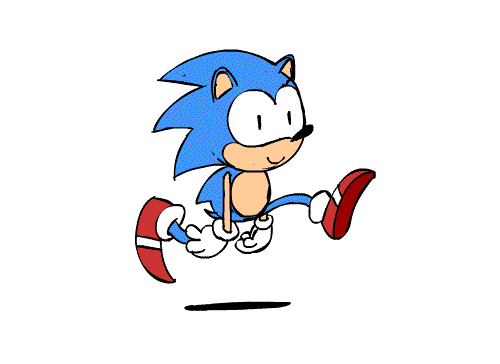 PLACE THIS ORDER OR A SIMILAR ORDER WITH US TODAY AND GET A PERFECT SCORE!!!
---