Dual Diagnosis on Alan
Substance abuse is a problem that affects not just people but the society at large. It is defined as negative behaviour that has a negative impact on both the individual concerned and the society. Alan suffers from substance abuse because he is abusing pot. Cannabis sativa is the most commonly abused drug in the U.S.A. (SAMHSA, 2014). Young people are the most vulnerable to this drug. The use of marijuana among middle and high school learners has attained a steady trend after several years of continuous increase. The unfortunate part of the report is that the number of youths who believe that their lives or health will be ruined if they abuse Marijuana has significantly decreased and continues to do so (Antony, 2015).
Moreover, depression is thought to be on the rise among adolescent children. Even without such a trend, the frequency alone has a great impact on the public health programs. According to a significant number of studies, there is a strong association between substance abuse disorders and depression. Alan demonstrates medium associations between marijuana dependence and depression. Depression is viewed as a third disorder that aggravates the seriousness when conduct related disorders and substance abuse disorders are happening at the same time. Alan's father manifests temporal correlation between SUD and depression. There is evidence that, whether the disorder is developed initially or both depression and disorder develop at the same time, mood disorders can be induced by substance use disorders. This particular evidence has mounted among adults and is widely accepted like Alan's Father's case. Alan's anxiety is linked to the abuse of cannabis sativa use disorder (Adair, 2009). People are affected differently by co-occurring substance use and health problems of the brain. These are dependent on such factors as the severity and combination of the problems. For instance, both Alan and his dad experience mental health complications and are substance abusers. They manifest a broad range of significant problems. Some of the common concerns include
• Depression and other more serious Psychiatric issues
• Pronounced after-effects of substance abuse
• Major relational complications with close people and family members
• Heightened feelings of suicide by Alan (West, Sweeting, Der, Barton & Lucas, 2003; Adair, 2009).
The case above clearly demonstrates that experiencing concurrent disorders negatively affects the person undergoing disorder complications directly. They have a strong impact on members of one's family; Alan's mother is on the firing line in this case. Alan's mother increasingly gets confused regarding the causes and after effects of their issues as the problem of the affected people evolves into higher complexities. She is distraught when she sees her husband continue with alcohol abuse and other substances because the effects are dramatic and severe.
The six dimensional checklists in Appendix E of the Treatment Planner for addicts include
1. Withdrawal potential and/or acute intoxication: Alan has been a long time and massive substance abuser to signal the danger of withdrawal.
2. Biomedical complications and Conditions: He is not yet on any medication since he has been physically healthy and has not raised complaints.
3. Cognitive conditions, behavioural and Emotional complications: He manifests complicated problems related with anxiety, depression and substance abuse.
4. Being ready to change: assess the stage of being ready to change. Use motivational enhancement techniques in case a patient does not show signs of being ready to change. If they are prepared to change, piece together the action for change and tailor it for them.
5. Continued use, relapse or continuous Problem potential: This is the high chance that if the client is released back to society, they will head back to alcohol abuse.
6. Environment of recovery: Alan's mother wants him to recover; she is frustrated.
Regular screening for checking substance abuse can be a useful instrument in starting the assessment process through pointing out the possible issues affecting a client and determining the need for a comprehensive assessment program. One of the main aspects of a good screening instrument is its high sensitivity. It should cover a broad detection span of techniques so that it can capture as many variant cases of people affected by substance abuse as possible; irrespective of the substance being abused.
The screening instrument presented here was made to cover a wide range of signs for disorders related with substance abuse. The conditions are marked by substance use that lead to negative effects that range from physical, emotional, social and other effects that lead to the loss of control over what one's behaviour pattern is and the amount of substance consumption (Sacks, Ries, Ziedonis & Center for Substance Abuse Treatment, 2005).
Form III: Mental Health Screening
This was initially developed as a rough screening instrument for patients that seek admission to treatment programs for substance. The form assisted in understanding Alan's problems apart from his addictions. Consequently, it was possible to figure out Alan's emotional issues (Sacks, Ries, Ziedonis & Center for Substance Abuse Treatment, 2005).
Consumption of Substances
The patterns do not follow any predictable direction. They vary among people and even a single abuser. Although substance abuse is often a result of long-term abuse, addiction issues may be closely associated by addiction symptoms of relatively shorter time spans as is Alan's case (Sacks, Ries, Ziedonis & Center for Substance Abuse Treatment, 2005).
Loss of Control and Preoccupation
People suffering from substance abuse disorders manifest loss of control and preoccupation symptoms. The term preoccupation is used to describe a person's tendency to spend significant amounts of time thinking and musing over matters related to abusing substance. Loss of control, in turn, describes a patient's lack of control of their personal behaviour with regard to the use of the substances. Alan shows symptoms of preoccupation, primarily by his persistent thoughts in line with abuse of substances, consumption and recovery from the effects of the same. In some instances; such as Alan's behaviour may be conspicuously changed by these preoccupations. (Sacks, Ries, Ziedonis & Center for Substance Abuse Treatment, 2005).
Alan manifests loss of control by the fact that he consumes more and more of the substance than he did earlier. Indeed, many people with loss of control believe that they cannot consciously the amount of substance they consume or even their own behaviour while under the influence. They often encounter a lot of difficulty once they've started drinking alcohol. Similarly, someone who intended to use a substance for a short time may find themselves immersed in a pool that makes it hard to stop; rather, they turn out to use them more and over longer periods (Sacks, Ries, Ziedonis & Center for Substance Abuse Treatment, 2005).
The loss of behaviour control is characterised by losing one's conscious inhibitions to stop negative behaviour and the negative tendencies that may be self-destructive or even harmful to others. These behaviours are uncommon and unlikely to occur when a person is not on substance abuse. An individual in the substance abuse trap will often take unneeded risks and even act impulsively or in dangerous ways (Sacks, Ries, Ziedonis & Center for Substance Abuse Treatment, 2005).
Negative Consequences
Addiction leads to varying negative effects in the life of the person affected. The consequences may be social, psychological or physical. Some of the examples of the adverse physical effects include being involved in behaviours that are generally high risk. Psychological issues touch on depression and anxiety as the case is manifested in Alan. These adverse effects seem to worsen as Alan continues with substance abuse and addiction takes root. Individuals with a shorter history of abuse exhibit less adverse effects than those who have been abusing for a longer period. Therefore, people in the early stages will not easily establish a connection between the onset of the adverse effects and their substance abuse (Sacks, Ries, Ziedonis & Center for Substance Abuse Treatment, 2005).
Recognising the Problem
Establishing a link between ones abuse of substances and the issues they face with regard to problems they face including health and social life is an important part of the recognition of substance abuse and recovery process. Some people such as Alan, who has been experiencing such adverse effects, will affirm to the issues over the screening session's interviews (Sacks, Ries, Ziedonis & Center for Substance Abuse Treatment, 2005).
Withdrawal and Tolerance
Prolonged substance abuse causes a broad range of physiological complications that are directly y linked to the growing of tolerance levels. Short-term abuse also has its fair share of such effects. Tolerance refers to the need to use higher and higher amounts of a substance every time one uses it in order to attain the same previous effects. If an individual stops abusing a given substance when tolerance has stopped, the most common effects are withdrawal symptoms (Sacks, Ries, Ziedonis & Center for Substance Abuse Treatment, 2005).
Referral Issues
When a clinician establishes a potential substance abuse client such as Alan by use of the instrument, such an interviewer has the responsibility to refer the client to further resources and facilities for additional and more specialized help. All entities that use the substance abuse detection instrument for detecting substance abuse should always make appropriate referrals when the instruments point out an individual with a potential substance abuse problem.
The service provider also needs to be thoroughly familiar with the resources around the community within which they operate. A lot of individuals attending substance abuse treatment seek help from a multiple of agencies. It is critical that one of these agencies assumes the core responsibility for the patient. The best scenario is a model system for managing cases. By using personal contacts, managers of cases may assist clients to move through a variety of systems and programs. They may also help to remove bureaucratic tendencies and facilitate easier access to patient services. In order to provide effective substance abuse patients with effective care and help, there must be cooperation between the various agencies that deal with the issue. Indeed, community connection can go a long way to assist in raising the quality of patient services. On the other hand, competition between agencies reduces comprehensive care quality (Sacks, Ries, Ziedonis & Center for Substance Abuse Treatment, 2005).
Treatment
The challenge in firmly diagnosing substance abuse in the early stages of treatment is caused by the close relationship between mental health disorder and substance abuse. For instance, practitioners know that the symptoms of being intoxicated look a lot similar to anxiety and mood disorders. Therefore, there is need to institute a period of stopping or reducing substance abuse in order to be certain about either case or even both. Observing a client when they have been dried of substance abuse of just significantly cut down is quite effective in telling whether one has what condition; mental health problem, substance abuse disorder or both. Yet, experts disagree on how long a client needs to stop for them to put them under productive observance before a different set of issues is identified. Normally, though, the requisite duration to abstain depends on the substance that is being abused and the mental health problem under suspicion. Effectively, if a client is on drugs that stay in one's system for long, they will need relatively longer abstinence periods so as to trigger withdrawal symptoms and subsequently assist the expert to diagnose with accuracy. If the client is on drugs that last relatively shorter period such as cocaine and alcohol, the withdrawal stages and intoxication will be shorter comparatively. Therefore, it is easier and possible to arrive at a conclusive diagnosis with shorter abstinence periods. The services available for substance abuse clients range from community assessment and treatment, short-term and long-term residential facilities to withdrawal management services.
Services that offer mental health clients with help include provision of emergency rooms for psychiatric cases, mental health facilities for outpatient services, extended care in residential places, hospital beds for acute-stay, and versatile community outreach crusades for those who previously entirely depended on institutional support services.
A lot of people get assistance for substance abuse issues from their family doctors and other health care providers (O'Grady & Skinner, 2007).
Previously, the two areas of mental health services and substance abuse had not been clearly linked. There has been a tendency to focus on a single problem and treat or view the other as a secondary effect that will go away once the primary issue is solved. However, it is clear that both issues must be addressed independently; lest they resurge with deeper complications that will be tougher to handle. In the latter case of failure to treat both co-occurring issues, more complications arise. There are resources in many communities to assist in collaborative handling of such cases. There is need, though to encourage closer cooperation among the providers in the two systems to improve the quality and patient centred services to those with complicated issues (O'Grady & Skinner, 2007).
Collaboration is the best way to improve services in the sector. When this happens, there is better screening and assessment and expert programming and a coordinated approach that delivers the best service. Patients with substance abuse complications and mental health disorders co-occurring are among the most vulnerable in the society. There is evidence that collaborative treatment and management of their issues will yield better results in their treatment by a marked substance abuse reduction and better mental functioning abilities. This is a long and winding journey for most people. Family members are instrumental anchors that help the patients on their way to recovery. Indeed, family members are often called to play such roles as the support people, advocates and even the case managers (O'Grady & Skinner, 2007; Regier, 2013).
References
Adair, C. E. (2009). Concurrent substance use and mental disorders in adolescents: A review of the literature on current science and practice. The Alberta Centre for Child Family and Community Research.
Adair, C. E. (2009). Concurrent substance use and mental disorders in adolescents: A review of the literature on current science and practice. The Alberta Centre for Child Family and Community Research.
Antony. J. (2015). Marijuana. Retrieved January 26, 2016, from http://www.drugabuse.gov/publications/drugfacts/marijuana
Helzer, J. E., Kraemer, H. C., Krueger, R. F., Wittchen, H. U., Sirovatka, P. J., & Regier, D. A. (Eds.). (2009). Dimensional approaches in diagnostic classification: refining the research agenda for DSM-V. American Psychiatric Pub. Marijuana and its effects. (2005). Retrieved January 27, 2016, from http://www.webmd.com/mental-health/addiction/marijuana-use-and-its-effects
O'Grady, C. P., & Skinner, W. W. (2007). A family guide to concurrent disorders. Centre for Addiction and Mental Health.
O'Grady, C. P., & Skinner, W. W. (2007). A family guide to concurrent disorders. Centre for Addiction and Mental Health.
Regier, D. A. (Eds.). (2013). Dimensional approaches in diagnostic classification: refining the research agenda for DSM-V. American Psychiatric Pub.
Regier, D. A., Kuhl, E. A., & Kupfer, D. J. (2013). The DSM?5: Classification and criteria changes. World Psychiatry.
Sacks, S., Ries, R. K., Ziedonis, D. M., & Center for Substance Abuse Treatment. (2005). Substance abuse treatment for persons with co-occurring disorders.
Substance Abuse and Mental Health Services Administration (SAMHSA) (2014). Substance Abuse Treatment for Persons with Co-Occurring Disorders: Treatment Improvement Protocol Series.
The white house, (2013). Marijuana Resource Center: State Laws Related to Marijuana Retrieved January 26, 2016, from https://www.whitehouse.gov/ondcp/state-laws-related-to-marijuana
West, P., Sweeting, H., Der, G., Barton, J., & Lucas, C. (2003). Voice-DISC identified DSM-IV disorders among 15-year-olds in the west of Scotland. Journal of the American Academy of Child & Adolescent Psychiatry, 42(8), 941-949.
---
Are you busy and do not have time to handle your assignment? Are you scared that your paper will not make the grade? Do you have responsibilities that may hinder you from turning in your assignment on time? Are you tired and can barely handle your assignment? Are your grades inconsistent?
Whichever your reason is, it is valid! You can get professional academic help from our service at affordable rates. We have a team of professional academic writers who can handle all your assignments.
Plagiarism free papers
Timely delivery
Any deadline
Skilled, Experienced Native English Writers
Subject-relevant academic writer
Adherence to paper instructions
Ability to tackle bulk assignments
Reasonable prices
24/7 Customer Support
Get superb grades consistently
Online Academic Help With Different Subjects
Literature
Students barely have time to read. We got you! Have your literature essay or book review written without having the hassle of reading the book. You can get your literature paper custom-written for you by our literature specialists.
Finance
Do you struggle with finance? No need to torture yourself if finance is not your cup of tea. You can order your finance paper from our academic writing service and get 100% original work from competent finance experts.
Computer science
Computer science is a tough subject. Fortunately, our computer science experts are up to the match. No need to stress and have sleepless nights. Our academic writers will tackle all your computer science assignments and deliver them on time. Let us handle all your python, java, ruby, JavaScript, php , C+ assignments!
Psychology
While psychology may be an interesting subject, you may lack sufficient time to handle your assignments. Don't despair; by using our academic writing service, you can be assured of perfect grades. Moreover, your grades will be consistent.
Engineering
Engineering is quite a demanding subject. Students face a lot of pressure and barely have enough time to do what they love to do. Our academic writing service got you covered! Our engineering specialists follow the paper instructions and ensure timely delivery of the paper.
Nursing
In the nursing course, you may have difficulties with literature reviews, annotated bibliographies, critical essays, and other assignments. Our nursing assignment writers will offer you professional nursing paper help at low prices.
Sociology
Truth be told, sociology papers can be quite exhausting. Our academic writing service relieves you of fatigue, pressure, and stress. You can relax and have peace of mind as our academic writers handle your sociology assignment.
Business
We take pride in having some of the best business writers in the industry. Our business writers have a lot of experience in the field. They are reliable, and you can be assured of a high-grade paper. They are able to handle business papers of any subject, length, deadline, and difficulty!
Statistics
We boast of having some of the most experienced statistics experts in the industry. Our statistics experts have diverse skills, expertise, and knowledge to handle any kind of assignment. They have access to all kinds of software to get your assignment done.
Law
Writing a law essay may prove to be an insurmountable obstacle, especially when you need to know the peculiarities of the legislative framework. Take advantage of our top-notch law specialists and get superb grades and 100% satisfaction.
What discipline/subjects do you deal in?
We have highlighted some of the most popular subjects we handle above. Those are just a tip of the iceberg. We deal in all academic disciplines since our writers are as diverse. They have been drawn from across all disciplines, and orders are assigned to those writers believed to be the best in the field. In a nutshell, there is no task we cannot handle; all you need to do is place your order with us. As long as your instructions are clear, just trust we shall deliver irrespective of the discipline.
Are your writers competent enough to handle my paper?
Our essay writers are graduates with bachelor's, masters, Ph.D., and doctorate degrees in various subjects. The minimum requirement to be an essay writer with our essay writing service is to have a college degree. All our academic writers have a minimum of two years of academic writing. We have a stringent recruitment process to ensure that we get only the most competent essay writers in the industry. We also ensure that the writers are handsomely compensated for their value. The majority of our writers are native English speakers. As such, the fluency of language and grammar is impeccable.
What if I don't like the paper?
There is a very low likelihood that you won't like the paper.
Reasons being:
When assigning your order, we match the paper's discipline with the writer's field/specialization. Since all our writers are graduates, we match the paper's subject with the field the writer studied. For instance, if it's a nursing paper, only a nursing graduate and writer will handle it. Furthermore, all our writers have academic writing experience and top-notch research skills.
We have a quality assurance that reviews the paper before it gets to you. As such, we ensure that you get a paper that meets the required standard and will most definitely make the grade.
In the event that you don't like your paper:
The writer will revise the paper up to your pleasing. You have unlimited revisions. You simply need to highlight what specifically you don't like about the paper, and the writer will make the amendments. The paper will be revised until you are satisfied. Revisions are free of charge
We will have a different writer write the paper from scratch.
Last resort, if the above does not work, we will refund your money.
Will the professor find out I didn't write the paper myself?
Not at all. All papers are written from scratch. There is no way your tutor or instructor will realize that you did not write the paper yourself. In fact, we recommend using our assignment help services for consistent results.
What if the paper is plagiarized?
We check all papers for plagiarism before we submit them. We use powerful plagiarism checking software such as SafeAssign, LopesWrite, and Turnitin. We also upload the plagiarism report so that you can review it. We understand that plagiarism is academic suicide. We would not take the risk of submitting plagiarized work and jeopardize your academic journey. Furthermore, we do not sell or use prewritten papers, and each paper is written from scratch.
When will I get my paper?
You determine when you get the paper by setting the deadline when placing the order. All papers are delivered within the deadline. We are well aware that we operate in a time-sensitive industry. As such, we have laid out strategies to ensure that the client receives the paper on time and they never miss the deadline. We understand that papers that are submitted late have some points deducted. We do not want you to miss any points due to late submission. We work on beating deadlines by huge margins in order to ensure that you have ample time to review the paper before you submit it.
Will anyone find out that I used your services?
We have a privacy and confidentiality policy that guides our work. We NEVER share any customer information with third parties. Noone will ever know that you used our assignment help services. It's only between you and us. We are bound by our policies to protect the customer's identity and information. All your information, such as your names, phone number, email, order information, and so on, are protected. We have robust security systems that ensure that your data is protected. Hacking our systems is close to impossible, and it has never happened.
How our Assignment  Help Service Works
You fill all the paper instructions in the order form. Make sure you include all the helpful materials so that our academic writers can deliver the perfect paper. It will also help to eliminate unnecessary revisions.
2.      Pay for the order
Proceed to pay for the paper so that it can be assigned to one of our expert academic writers. The paper subject is matched with the writer's area of specialization.
3.      Track the progress
You communicate with the writer and know about the progress of the paper. The client can ask the writer for drafts of the paper. The client can upload extra material and include additional instructions from the lecturer. Receive a paper.
4.      Download the paper
The paper is sent to your email and uploaded to your personal account. You also get a plagiarism report attached to your paper.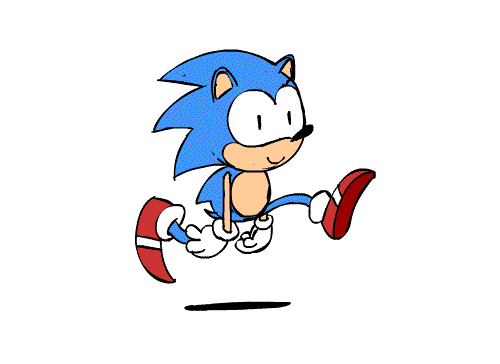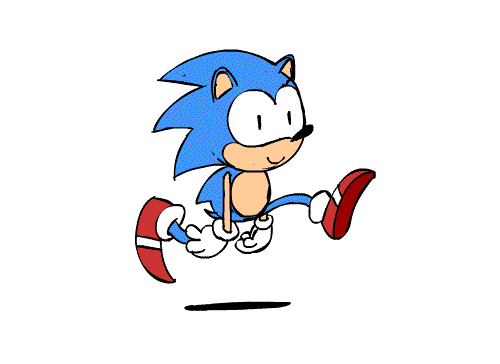 PLACE THIS ORDER OR A SIMILAR ORDER WITH US TODAY AND GET A PERFECT SCORE!!!
---