Biological Anthropology: Statement of Personal Identity
One trajectory of my research is how violence manifests in extreme circumstances and how that violence wages physical and mental anguish on both the perpetrators and the victims. For instance, violence commonly breaks out in refugee camps and much of that violence is gender-based. Examining the phenomenon of gender-based violence against women, which most often manifests through the form of rape, helps to better shed light on the factors which cause it and what that says about our humanity and the human condition. "In far too many places in the world, rape has become normalized, almost an expectation for women. Some believe that the normalization of rape is a crime against humanity and our common humanness (Amnesty International 2010). The Zenica Centre for the Registration of War and Genocide Crime in Bosnia-Herzegovina documented more than forty-thousand cases of war-related rape…. These shocking and horrifying statistics depersonalize the very intimate physical and psychological horror and trauma of the event. Most refugee women never report the rapes, and when they do, they are shamed and ignored" (Whiteford 2009: 91-92). The trends that this data demonstrate are both distressing and fascinating. They demonstrate a picture of a society that has at once normalized rape, one of the most intimate and invasive forms of violence that is possible for a woman to suffer.
As experts have attested, rape is demeaning to women, it reduces their ability to care for themselves and others, causes untold physical and psychological trauma, make it almost impossible for these women to recover from their displacement, along with a range of other scars (Whiteford 2009). As Whiteford demonstrates over and over again with legions of data, only a fraction of the rapes that occur are ever reported, and the resources available to these women are pretty slim: the response of humanitarian aid foundations has been completely insufficient, almost to the amount that there has been zero response. This brings up a disturbing and provocative question: why is the international community willing to allow these women to bear this collateral damage? Why has there been so much complicity in the consistent raping of women, in the sense that by not stopping it, these organizations are allowing it? And finally, perhaps the most elusive question of all wonders: why is it that in times of displacement or war, women being the natural target of women with guns? It's one thing to wonder and seek to investigate the complicity of human nature to the violence upon a marginalized group; it's quite another thing to investigate why the violence exists in the first place.
One scholar argues that rape has always been a weapon of war and in this light should be viewed as such, rather than cast aside as simply a "woman's issue." Such an opinion does offer a more persuasive stance as to why rape persists in such an indelible manner in times of war and displacement: it's because it has always been a part of such experiences. In the article, "Should International Relations Consider Rape a Weapon of War?" By Carter, it is argued that "systematic rape should be conceptualized not only as a war crime, but also as a destructive and increasingly deployed war weapon. As such, rape becomes a subject of arms control and thus directly relevant to security studies. Consequently, I argue that international relations should consider rape as a weapon of war for two major reasons. First, the categorization of rape as a weapon of war fits with core disciplinary theoretical definitions and assumptions. Namely, rape as a weapon of war compromises state security, operates in a conception of power defined as material/"power-over"/zero-sum, and corresponds with a rational actor model." (2010: 343). As Carter demonstrates, rape is not merely a manifestation of the anger and chaos that has ensued over a given population as a byproduct of the war and the war in its entirety; for the most part it is not merely the "acting out" behavior of men: it's a systematic and strategic movement to destroy a particular population. Carter demonstrates how historically, rape has been marginalized as a "woman's issue" though the evidence demonstrates that this is an incomplete treatment of the phenomenon as boys and even men also suffer from this growing tendency. The fact that rape is so often not included in studies of security should be of tremendous concern to international relations (2010).
Perhaps one of the most dangerous aspects of this issue is that the rape and otherwise sexual assault of women in these precarious situations only helps to undermine their sense of dignity. As some scholars have demonstrated, notions of dignity can really assist in the way that women, men and children are able to successfully deal with such oppressive situations (Bolles & Yelvington 2010). Acts of violence like rape chip away at this sense of dignity, making circumstances all the more dangerous for the women involved, as dignity is a form of safeguard to their sense of self.
There's a very dangerous trend occurring here when it comes to the marginalization of people throughout history. In America we've long seen the trends of what over 200 years of slavery had done. The meanings and repercussions of the transatlantic slave trade only help in bolstering the idea of Africa as a contient ripe for exploitation. "These meanings speak to the tenuous relationship between whites and the history of slavery, what Jacqueline Nassy Brown refers to as 'a hemispheric history — one that forged the 'New World' 'the black Atlantic' and the 'Africa Diaspora' — into a brutally local, excruciatingly white affair'" (Jackson 2011). These are the types of perspectives which created a strict characterization of how Africans are talked about today and how the conditions of slavery remain conflated. Jackson argues that this has created a skewed and troubling inheritance in that all African-Americans can essentially trace their lineage back through the plantation eventually, making them feel as though they are indelibly connected to the label of "slave" (2011). Furthermore, Jackson is able to aptly remind the reader through the work of Glissant that the ethnographic approach is one that people need to use with care: even though it is able to engage in a precise snapshot of the people focused upon at the time, it is imperfect in portraying with any comprehensive accuracy the totality of their lived experiences (2011). This is comparable to the phenomenon of rape statistic in detention and refugee camps: none of the numbers can adequately capture the trauma, shame and terror that are contained in the act of being raped. The information gathered about rape is unable to even scratch the surface with any adequacy when it comes to presenting an image of the totality of rape. Thus, the ethnographic approach, as Jackson has demonstrated is also akin to that level of incompleteness and inaccuracy.
On a similar note, all of these findings are evocative of the research conducted by one anthropologist, Joy DeGruy. DeGruy is noted for her book, Post-Traumatic Slave Syndrome. In this book she argues that post-traumatic slave syndrome (PTSS) is a very real condition which "…exists as a consequence of multigenerational oppression of Africans and their descendants resulting from centuries of chattel slavery… a form of slavery which was predicated on the belief that African-Americans were inherently and genetically inferior to Whites. This was then followed by institutional racism which continues to perpetuate psychological injury" (DeGruy 2011). The leading factors of this form of PTSS are that it is characterized by a level of multigenerational trauma of enslavement in conjunction with post-emancipation oppression, along with the absence of any meaningful or substantial opportunity to heal given the continued oppression (DeGruy 2011). All of these elements work together to create a shattering of self-image, evocative of what Jackson describes as an eternal connection to the identity of the slave. DeGruy describes patterns of vacant self-esteem or a shoddy development of healthy levels of self-esteem characterized by feelings of hopelessness, depression and destructive tendencies (2011). Some of these destructive tendencies can be manifested through feelings of anger and violence — against one's community, relatives, friends or even complete strangers.
What this information demonstrates clearly is that all kinds of marginalization create a sort of legacy. The sense of marginalization never quite goes away, this information suggests, but is passed down from generation to generation. This is a disturbing finding indeed as it paints a bleak picture of the consequences of all the raped women in refugee camps, and their children. There's a tremendous danger that these women will continue to identify with the archetype of victim and pass on that fearfulness and profound sense of a lack of agency onto their children. War and civil unrest are not the only reasons why individuals travel. Recent press has given more attention to the phenomenon of medical travel, travel which is done out of desperation by certain families to save the lives of their loved ones and offer them superior medical care available in other countries that their homeland can't offer them (Vindrola-Padros & Whiteford 2012). In such cases, this extreme need along with the uncertainty and economic disparity involved also puts families in precariously dangerous situations where their livelihood is threatened.
The sense of marginalization and the legacy of subjugation are manifested very strongly in the article "Whose History? Museum-making and struggles over ethnicity and representation in the Sunbelt" by Yelvington and colleagues. This article discusses a push for the revitalization of downtown Tampa and the discovery of the former slave/pirate ship the Whydah. According to history, this ship had transported slaves from West Africa in 1716 to the Caribbean and was captured by the pirate Samuel Bellamy at one point during its voyage, eventually sinking in a storm off of Cape Cod (Yelvington et al., 2002). Developers were proposing that they build an entertainment complex around the ship, showcasing the pirate history and playing down or completely ignoring the slave narrative that went along with the story of the ship. This proposal caused outrage in the African-American community, and rightly so. As some members of the community and community leaders explained, their outrage about this proposal was that it not only ignored and stuffed down their story, but that it focused on the almighty pursuit of money that slavery was so completely centric to. "It was about money. It's about the waterfront making money. Once again, we as black people, what happened without feelings? Put our history on the back burner so white folks could make money,' Michelle Patty recalled. 'Okay? That's blunt. That's the way it was and that's the way we see it, so it was, 'we don't care nothing about what happened to you people that was then, we're about the dollar.' Well that's why slavery was going on" (Yelvington et al., 2002). Eventually the project fell apart, but even its sheer proposal demonstrates how easily and quickly aspects of history can be colored in the shades of the people in power.
The very proposal that the ship be presented to the public as a means of entertainment is a modern-day manifestation of the fact that the subjugation of Africans is in many ways alive and well. This proposal devalued and dismissed the very real experience of the slave, and sought to ignore it, and suffocate it and deny it, in order for financial gain and the empty gesture of "revitalization." In many ways this demonstrates not only the legacy of the marginalization and the enslavement, but the act of retraumatizing this group of people by refusing to acknowledge the history that their ancestors suffered and which they continue to suffer. As Yelvington and colleagues demonstrate, this skewed tendency is actually a trend with the way that history is often recounted, and they refer to it as a denial of the contemporaneity of particular objects as a means of creating the historical sense of anachronism (2002). "History is there for a practice of 'monumentalizing' objects — from documents to sculptures — of simultaneously acknowledging and denying their existence in our own time" (Yelvington et al. 2002:358). This provokes the notion that history is less about the attempt of trying to tell the most accurate narrative about a historical object, but about dubbing it with any narrative — even if it means squelching out the truth of an object and where it came from.
Aside from looking at the impact of marginalization and violence on oppressed peoples, and the imprint that the human perspective has on history, for right or wrong, my work also incorporates a certain degree of isotopic analysis of bone and tooth enamel. This type of analysis is simply more readily able to offer a clearer and more comprehensive snapshot of what daily life was like for some of the more remote members of history's grasp. Isotopic analysis can offer more concrete clues as to what life was like for these people — their living conditions, diet and mobility. Such information offers a clearer picture of the historical narrative of these peoples which is more compelling and more unbiased, and which offers up more lucid and illuminating guidelines about what life was no doubt like for these people. This is something which was precisely examined in the study "Isotopic Studies of Human Skeletal Remains" by Price and colleagues (2012). This study relied on precisely these types of experiments in order to gain a more cohesive picture of the daily life, habits, mating and transcultural tendencies of the people who had lived during 1500-1600 — their remains found in a churchyard in Campeche, Mexico.
Thus, my research attempts to find the trends apparent in a range of marginalized people both recently and historically. By examining the patterns of racism and violence, one can uncover the factors of human nature which wish to perpetuate such things. Examining violence, particularly gendered violence, allows one to understand more about the human experience. Furthermore, my work also seeks to examine the factor of complicity of parties not directly involved: this could be members of the international community who fail to enforce global law about violence against women, or entrepreneurs seeking to convert a former slave ship into a cheesy tourist attraction which doesn't mention slavery. Finally, given the subjectivity of the human experience, I wish to use isotropic studies in my work when possible, as it offers the most unbiased means of providing information about human life years ago.
References
AmnestyInternational. (2010, March 8). Rape victims worldwide denied justice and dignity. Retrieved from https://www.amnesty.org/en/news-and-updates/report/rape-victims-worldwide-denied-justice-and-dignity-2010-03-08
Bolles, Y., & Yelvington, K. (2010). Introduction: Dignity and Economic Survival. Caribbean Studies, 7-14.
Carter, K. (2010). Should International Relations Consider Rape a Weapon of War? Politics & Gender, 343-371.
DeGruy, J. (2005). Post-Traumatic Slave Syndrome. Portland: DeGruy Publications.
Jackson, A. (2011). Shattering Slave Life Portrayals. American Anthropologist, 448-462.
Price, D., Burton, J., & Tykot. (2012). Isotopic Studies of Human Skeletal Remains. Current Anthropology, 396-412.
Vindrola-Padros, C., & Whiteford, L. (2012). The Search for Medical Technologies Abroad. Technology and Innovation, 25-38.
Whiteford, L. (2009). Failure to Protect, Failure to Provide. In J. Brooks, Global Health in Times of Violence (pp. 91-98). Advanced Seminar Series.
Yelvington, K., Goslin, N., & Arriage, W. (2002). Whose History? Critique of Anthropology, 342-379.
---
Are you busy and do not have time to handle your assignment? Are you scared that your paper will not make the grade? Do you have responsibilities that may hinder you from turning in your assignment on time? Are you tired and can barely handle your assignment? Are your grades inconsistent?
Whichever your reason is, it is valid! You can get professional academic help from our service at affordable rates. We have a team of professional academic writers who can handle all your assignments.
Plagiarism free papers
Timely delivery
Any deadline
Skilled, Experienced Native English Writers
Subject-relevant academic writer
Adherence to paper instructions
Ability to tackle bulk assignments
Reasonable prices
24/7 Customer Support
Get superb grades consistently
Online Academic Help With Different Subjects
Literature
Students barely have time to read. We got you! Have your literature essay or book review written without having the hassle of reading the book. You can get your literature paper custom-written for you by our literature specialists.
Finance
Do you struggle with finance? No need to torture yourself if finance is not your cup of tea. You can order your finance paper from our academic writing service and get 100% original work from competent finance experts.
Computer science
Computer science is a tough subject. Fortunately, our computer science experts are up to the match. No need to stress and have sleepless nights. Our academic writers will tackle all your computer science assignments and deliver them on time. Let us handle all your python, java, ruby, JavaScript, php , C+ assignments!
Psychology
While psychology may be an interesting subject, you may lack sufficient time to handle your assignments. Don't despair; by using our academic writing service, you can be assured of perfect grades. Moreover, your grades will be consistent.
Engineering
Engineering is quite a demanding subject. Students face a lot of pressure and barely have enough time to do what they love to do. Our academic writing service got you covered! Our engineering specialists follow the paper instructions and ensure timely delivery of the paper.
Nursing
In the nursing course, you may have difficulties with literature reviews, annotated bibliographies, critical essays, and other assignments. Our nursing assignment writers will offer you professional nursing paper help at low prices.
Sociology
Truth be told, sociology papers can be quite exhausting. Our academic writing service relieves you of fatigue, pressure, and stress. You can relax and have peace of mind as our academic writers handle your sociology assignment.
Business
We take pride in having some of the best business writers in the industry. Our business writers have a lot of experience in the field. They are reliable, and you can be assured of a high-grade paper. They are able to handle business papers of any subject, length, deadline, and difficulty!
Statistics
We boast of having some of the most experienced statistics experts in the industry. Our statistics experts have diverse skills, expertise, and knowledge to handle any kind of assignment. They have access to all kinds of software to get your assignment done.
Law
Writing a law essay may prove to be an insurmountable obstacle, especially when you need to know the peculiarities of the legislative framework. Take advantage of our top-notch law specialists and get superb grades and 100% satisfaction.
What discipline/subjects do you deal in?
We have highlighted some of the most popular subjects we handle above. Those are just a tip of the iceberg. We deal in all academic disciplines since our writers are as diverse. They have been drawn from across all disciplines, and orders are assigned to those writers believed to be the best in the field. In a nutshell, there is no task we cannot handle; all you need to do is place your order with us. As long as your instructions are clear, just trust we shall deliver irrespective of the discipline.
Are your writers competent enough to handle my paper?
Our essay writers are graduates with bachelor's, masters, Ph.D., and doctorate degrees in various subjects. The minimum requirement to be an essay writer with our essay writing service is to have a college degree. All our academic writers have a minimum of two years of academic writing. We have a stringent recruitment process to ensure that we get only the most competent essay writers in the industry. We also ensure that the writers are handsomely compensated for their value. The majority of our writers are native English speakers. As such, the fluency of language and grammar is impeccable.
What if I don't like the paper?
There is a very low likelihood that you won't like the paper.
Reasons being:
When assigning your order, we match the paper's discipline with the writer's field/specialization. Since all our writers are graduates, we match the paper's subject with the field the writer studied. For instance, if it's a nursing paper, only a nursing graduate and writer will handle it. Furthermore, all our writers have academic writing experience and top-notch research skills.
We have a quality assurance that reviews the paper before it gets to you. As such, we ensure that you get a paper that meets the required standard and will most definitely make the grade.
In the event that you don't like your paper:
The writer will revise the paper up to your pleasing. You have unlimited revisions. You simply need to highlight what specifically you don't like about the paper, and the writer will make the amendments. The paper will be revised until you are satisfied. Revisions are free of charge
We will have a different writer write the paper from scratch.
Last resort, if the above does not work, we will refund your money.
Will the professor find out I didn't write the paper myself?
Not at all. All papers are written from scratch. There is no way your tutor or instructor will realize that you did not write the paper yourself. In fact, we recommend using our assignment help services for consistent results.
What if the paper is plagiarized?
We check all papers for plagiarism before we submit them. We use powerful plagiarism checking software such as SafeAssign, LopesWrite, and Turnitin. We also upload the plagiarism report so that you can review it. We understand that plagiarism is academic suicide. We would not take the risk of submitting plagiarized work and jeopardize your academic journey. Furthermore, we do not sell or use prewritten papers, and each paper is written from scratch.
When will I get my paper?
You determine when you get the paper by setting the deadline when placing the order. All papers are delivered within the deadline. We are well aware that we operate in a time-sensitive industry. As such, we have laid out strategies to ensure that the client receives the paper on time and they never miss the deadline. We understand that papers that are submitted late have some points deducted. We do not want you to miss any points due to late submission. We work on beating deadlines by huge margins in order to ensure that you have ample time to review the paper before you submit it.
Will anyone find out that I used your services?
We have a privacy and confidentiality policy that guides our work. We NEVER share any customer information with third parties. Noone will ever know that you used our assignment help services. It's only between you and us. We are bound by our policies to protect the customer's identity and information. All your information, such as your names, phone number, email, order information, and so on, are protected. We have robust security systems that ensure that your data is protected. Hacking our systems is close to impossible, and it has never happened.
How our Assignment  Help Service Works
You fill all the paper instructions in the order form. Make sure you include all the helpful materials so that our academic writers can deliver the perfect paper. It will also help to eliminate unnecessary revisions.
2.      Pay for the order
Proceed to pay for the paper so that it can be assigned to one of our expert academic writers. The paper subject is matched with the writer's area of specialization.
3.      Track the progress
You communicate with the writer and know about the progress of the paper. The client can ask the writer for drafts of the paper. The client can upload extra material and include additional instructions from the lecturer. Receive a paper.
4.      Download the paper
The paper is sent to your email and uploaded to your personal account. You also get a plagiarism report attached to your paper.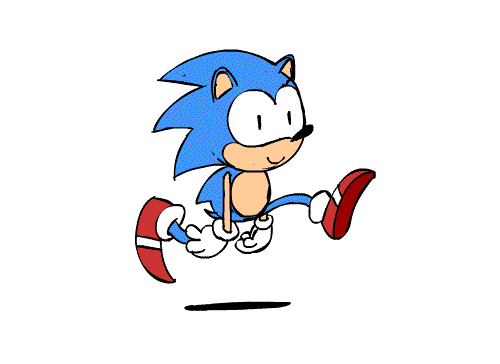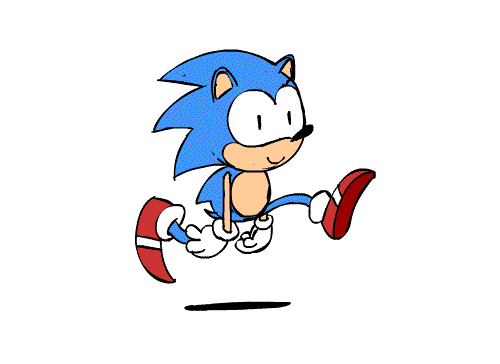 PLACE THIS ORDER OR A SIMILAR ORDER WITH US TODAY AND GET A PERFECT SCORE!!!
---