Global Economic Conditions
Apple operates in over 100 countries already, but there are still some markets available for the company. The one that has been chosen for the next international expansion in Myanmar. Apple already has a presence in most other Southeast Asian countries, but Myanmar has only recently become a democracy. It is a poor country, but relatively large, and is starting to see some strong economic growth. Foreign companies are starting to make their market entry. The trends for Myanmar are all quite recent. Five years ago there was little economic activity in the country, regular brownouts and a military junta. Today, there are signs of economic life. Moreover, where five years ago there was almost no broadband and it was prohibitively expensive, broadband in the country has been rolled out to most populated areas and is affordable.
Myanmar\'s economic story is mostly internal, but there is some influence of global economic conditions. The opening of this market has started to encourage foreign companies to enter, and like Apple there are many new entrants that already have strong presences in other SE Asian nations, so a move into Myanmar is easy to manage from a corporate office in, say, Bangkok or Singapore, using just a satellite office in Yangon.
The current economic statistics for Myanmar are as follows, gathered from the CIA World Factbook. The country\'s overall GDP is $330.9 billion, ranked 54th in the world. The GDP per capita, however, is $6300, which ranks 163rd in the world. However, the GDP growth rates are as follows:
Year
2015
2016
2017
GDP
290.8
308.6
330.9
GDP Growth Rate
7
6.1
7.2
Myanmar has the 7th-fastest growing economy in the world. There is little doubt that the vast majority of the country remains poor, with 70% of the workforce engaged in agriculture, but that actually helps Apple, because it can focus market entry solely on the key cities on Yangon, Mandalay and Naypyidaw. One estimate has the economic growth rate in Yangon at 11.17% per annum beginning in 2008, which is much stronger than in the country in general (Fox & Verrucci, 2017). GDP per capita is growing at roughly the same rate as the GDP overall.
The World Bank is working actively with the new government of Myanmar to bring about economic reforms, and sustained medium-term GDP growth of 7.1% is projected by that institution (World Bank, 2017). Given how far behind Myanmar is compared with other countries in the region, there is plenty of reason for optimism. The growth pattern in Myanmar will likely mirror that of other SE Asian countries, focused on key urban areas that will see strong sustained economic growth, and rural areas that will be focused more on eliminating overt poverty. But for Apple, this still means that there is good opportunity, especially in Yangon, to build a market as more people are able to afford the company\'s products.
In terms of other economic indicators, there are a few things worth noting. First, inflation has stabilized. Economic stability can often be an issue in emerging markets, but a stable economy is generally a positive sign for sustained growth. The kyat is a fully floating currency and the country still has stable inflation, which is a positive sign. The unemployment rate is 4% and stable, but also meaningless since most people don\'t earn enough from their employment to afford Apple products. More important is actually indicators regarding foreign direct investment, which is a more accurate indicator of how many Burmese will increase their wealth to the point where they are part of Apple\'s target market. FDI has varied over the past few years, which would be considered the economic transition period, ranging from months with $31 million to $2.3 billion (TradingEconomics, 2017). This indicates that the country\'s FDI picture is still small, and somewhat dependent on major projects that bring in a large sum of money in a short period of time. The largest source of FDI is the People\'s Republic of China. The four biggest areas are garments, agriculture, construction and tourism (Gelb, Calabrese & Tang, 2017).
Type of Economy
Myanmar is a nascent democracy, with a nascent capitalist economy. There are many issues facing the country in terms of economic structure. While the central government is working with the World Bank to open the economy, the previous military regime exerted strong control over almost all aspects of the country\'s economy. The process of opening up has really only been going on since 2013. That said, the telecommunications sector is open for foreign competition, which has spurred a wave of investment. There are no particular restrictions on smartphone providers, either, and the government appears committed to continuing this trend.
That said, Myanmar is not especially gifted with natural resources, and there are very few educational institutions. As such, neither the country itself nor its people are especially prepared to be competitive on the global scale. Most of the economic opportunity that exits in Myanmar specifically arises from the ongoing efforts to open up the markets. As each industry opens, there will be foreign investment that will help sustain GDP growth. So for Apple, the keys to Myanmar as a market will be related to the pace of detangling central government influence on the economy, and the form of investment that is brought into the country. Myanmar\'s move to a capitalist economy needs to be done right, but also quickly, in order for the country to realize the sustained growth that has been predicted for it.
Competitive Landscape
Even in Yangon, which is by far the wealthiest area of the country, the market for high-end consumer electronics is relatively small. The rollout of affordable broadband has led to an explosion in the number of smartphones, however. By 2015, Myanmar was listed as the fourth-fastest growing market in the world for smartphones, in an Ericsson survey (Trautwein, 2015). The country added over 5 million smartphone subscribes in 2015, or 6% of the world\'s total new subscribers, according to that study. This growth began in 2013 when the government removed restrictions on foreign investment in the telecom sector. Since then, players like Norway\'s Telenor and Qatar\'s Ooredoo have built out networks and by 2016, an estimated 90% of the country had signed up for cellphone service, from almost nobody prior to 2013 (Heijman, 2017)
The majority of the market is comprised of cheap smartphones, selling for prices as low as $20 (Heijmans, 2017). Old Samsungs are about as luxury as it gets in this market. China\'s low-end manufacturers like Huawei are the major players in the Burmese market at present. Consumers seeking Apple products or recent Samsungs typically must acquire them in another country. That said, Samsung does sell its phones in the country, so anybody with the money can acquire a new one, even if that market is relatively small. Apple does not have retail distribution in Myanmar.
No competitors produce in Myanmar, but that\'s because almost all of the world\'s smartphones are made in China anyway. China is a major trading partner for Myanmar. Because of the fact that Apple produces its phones in China, which borders Myanmar and is the country\'s largest trading partner (CIA World Factbook, 2018), there is zero chance that Apple would entertain production in Myanmar; the expansion will be sales only, just like in every other country for Apple.
Central Bank
The Burmese central bank plays the typical role of a central bank. It is responsible for ensuring the monetary stability of the country, and for regulating the banking industry. The central bank has been in place since independence. It governs the country\'s financial and securities markets as well (Yukate, 2014). There are two major roles that would be of interest to Apple. The first is the governance of monetary policy. To date, the central bank has done a fairly good job in recent years of managing the country\'s economy, allowing for growth without triggering inflationary pressures, and doing so with a floating currency. The performance of the central bank on the monetary policy front has been admirable.
The modernization of the country\'s banking sector is the other key area that should interest Apple. Consumer banking is nascent, and at this point mainly comprised of a number of major conglomerates in the country. Regulation of the banking industry, in a way that will allow innovation and modernization to flourish, will be critical. Most Burmese do not have bank accounts, let alone credit cards, both of which would definitely help Apple out quite a bit. In that sense, there is definitely work for the central bank to do, although at this point there is no indication that the central bank is doing anything wrong. It is simply a matter of time to develop a viable retail banking sector that would support things like consumer credit.
Credit Market Conditions
The Burmese credit market is not in a good state. There are a handful of banks, and they do operate in the urban areas Apple would target. However, the concept of consumer credit is fairly nascent – most Burmese do not even have bank accounts. The development of online banking structures will likely help to transform this aspect of Burmese consumer life, but the reality is that Apple cannot rely on strong consumer credit markets to help create more customers. It will instead need to focus more on customers who either have access to foreign consumer credit, or customers who can pay cash.
Sales Forecasts
The market for Apple in Myanmar is quite small at present. The expat community is relatively small, but growing roughly in line with the foreign direct investment. The repat community is an economic force in Yangon – Burmese returning from overseas and bringing with them business skills learned in Australia, Singapore or the US. There are also the small number of high-ranking local Burmese, in a number not atypical of a developing country. This small percentage of the population would be split between Yangon, the wealthiest city, and Naypyidaw, the capital. All told, the market size in Myanmar for premium phones might not be more than 100,000 – 500,000 units at present, but the growth rate for the market is likely fairly high. The ceiling, given economic development, might be around the level where Vietnam or Thailand are – numbers in the low millions.
Work Force
One of the major areas of concern for Apple is probably the nature of the Burmese workforce. Education rates are quite low. Literacy is only at around 75% and the average Burmese only spends 8 years in school (CIA World Factbook, 2018). The fact that 44.6% of the country is under the age of 24 (CIA World Factbook, 2018) is reason for optimism. This generation still has a chance to become more educated. They also are more tech savvy and growing up with broadband and smartphones will give them a much better chance at succeeding, so there is some room for optimism with respect to the quality of the workforce and what that will mean for job prospects.
That said, investment in education remains a challenge. It takes time to build a strong education system, especially one that can support sustained economic growth. When the new government took power in 2016, it was believed that education investment would be a high priority (Anderson, 2016). Over time, this will help the country become more competitive. For now, however, repats are the main source of educated Burmese entrepreneurs. As many workers as the country has, its overall skill level is quite low.
Political Stability
In 2016, the government of Myanmar began its transition to an open democracy in earnest. Thus, it is in the early stages of this transition. The country is still under the control of Aung Sang Suu Kyi, the long-time resistance leader. Her father was the leader of the country after independence and her personal status helps to stabilize the country politically during this transition period. The big risk at the leadership level is that she is now 72 years old, and one would be reasonable to question the quality of the leadership pipeline behind her. If one looks at a similar situation, in South Africa, the quality of the country\'s leadership has rather deteriorated with each successive leader (the new guy notwithstanding). A similar situation in Burma could put the democratic and economic transition at risk.
The country is also beset by several regions of political stability. The conflict in Rakhine state is well-documented, but Myanmar also has many other areas of civil unrest. All told, multiple conflicts put the stability of the country at risk, even though they are generally confined to remote areas on the fringes of the country, and away from the key populated and economically important areas.
In addition to conflict, there is also risk associated with corruption. Myanmar ranks 130th in the world on the Corruption Perceptions Index, with a score of 30. This is a very poor score, and ranks Myanmar in line with the likes of Iran and Ukraine. For comparison, Thailand ranks 96th (not good), Malaysia 62nd, Vietnam 107th and China 77th. In essence, there are very few countries in the region that have worse corruption that Myanmar (Transparency International, 2018).
The Fund for Peace tracks its Fragile States Index, and on that measure Myanmar scores 95.7 out of 120, ranking it 25th in the world. It is the most fragile state in East Asia, other than North Korea. This measure implies a high degree of internal conflict, relatively low degree of central government control, and other markers of failed states (Fund for Peace, 2018).
All told, the current run of political stability has helped Myanmar\'s economic growth considerably. If the country remains stable, then the run is expected to continue, with a strong sustainable growth rate that, in conjunction with high interest in the market for smartphones, should allow Apple to make inroads as the country becomes wealthier. There is huge market potential in the long-run, if Apple can establish a presence early, again assuming that political stability can be maintained.
Business Strategies
Apple does not vary its strategy all that much from one country to another. Its products are uniform throughout the world, which allows it to produce at scale. As such, its prices also do not change. To price differently in different markets should doubtless create an arbitrage opportunity, so Apple simply does not do this. The company therefore has to enter the market with the same product and same pricing as it has everywhere else.
The market entry strategy for Apple in Myanmar really comes down to a choice between selling through its own retail channels and using third-party channels. Apple often begins selling in developing markets with local channel partners first. It would only consider opening a store at such point as it does sufficient business in a market to justify it. The company does, however, commit to marketing in local languages, and in some cases selling online.
The first element of the market entry strategy will be to find local partners to sell Apple phones. These might come from among the major retailers initially, as Apple will need to partner with companies that are reliable, and to which it might be able to extend credit (if it does such things). The telecom companies are the most likely vendors to help market Apple products. Apple may wish to work with one or two telecoms, such as the foreign ones, initially. An example would be Telenor, if Apple already has a working relationship with Telenor in Norway, that would be a good company to work with in Myanmar. There might be also some major retail partners who have stores that can be used.
The online distribution channel is another means of helping the market entry. The development of online payments systems is a little bit nascent, but may be at a level Apple can trust. Or it might have to work with major credit card companies. If the payment systems are reliable, it might be possible to arrange for delivery of phones to consumers. With that, the company may run particular risks since most drivers would not normally make a lot of money and the phones would be their most valuable cargo. There is a high risk of theft, so for the time being it is unlikely that Apple would run an online store for Myanmar, until such issues can be resolved with confidence. Thus, the offline channel is the most likely one.
In terms of product, only the iPhone is a good fit for Myanmar. The iPad relies more on Wifi, which is less developed, than SIM cards. Further, while smartphones have high penetration in Myanmar, tablets do not. Apple\'s computers are likely too expensive and there is no expected demand in Myanmar. Most Burmese businesses and consumers have no particular need – the demand for smartphones is much, much higher. Anybody who really wants a Mac brings it in from another country, and this is believed to be a very small number.
The current market size is believed to be quite small, with the most significant barrier being the cost of the iPhone. The only real way that Apple\'s market grows in Myanmar is via sustained economic growth. The country does not have a great export economy, so the majority of the growth is likely to come from foreign direct investment, which will spur the transportation sector, and some changes to traditional industries like agriculture and garments. This influx of capital will create, if nothing else, wealth in central Yangon and among government officials in Naypyidaw. This will simplify the initial market entry.
The entry into this market is currently speculative. If political stability is maintained, there is no reason to think that macroeconomic conditions, which have been sustainably strong for several years, will continue to be strong. This will increase significantly in the coming five to ten years the number of people who enter Apple\'s target market in terms of income. In the long run, improved education will help the large population of young people in Myanmar become an economically dynamic group, and this in turn could sustain growth for a very long time. There is a lot of potential in Myanmar, but also a lot of risk factors that could undo the economic growth story.
What this means is that while the potential rewards are high – and the time to enter is now because Samsung is already making its move –the risks are also high. This is why close attention needs to be paid to the retail channels utilized, and why it is recommended that Apple sells mainly through large telecoms, preferably foreign-owned, and potentially through major retail channel partners. Such channels will help to reduce the risk associated with this market entry in the short run, until the actual size of the market can be determined, rather than merely estimated. The downside risk would be essentially limited to the value of the inventory in the country, and if dealing with a foreign channel partner even that risk would be limited because of the control exerted on account of Apple\'s relationship in that partner\'s home country.
Attention should also be paid to the long-run conditions, if Apple were to ever wish to change its strategy. The market size will be small initially, but rapid growth is expected and doubtless Myanmar could match Thailand or Vietnam for market size within a decade. As such, it is recommended that Apple enters Myanmar now, using the channel retail strategy described. A move to any other presence in the country would only make sense when the potential market is much larger.
In addition to this entry, the company should conduct an exploratory study on the potential of online sales. It uses online sales in a number of other countries, but Myanmar lacks the retail financial system and the distribution capacity to carry such a strategy at present. However, the situation is quite fluid, especially in Yangon, with the development of electronic payment and banking, and emerging distribution networks. The rapid pace of change, and the leap from analog to full digital transformation is occurring at a tremendous pace, and Apple might find that a year or two after getting its toes wet that it has a great market on its hands, and is selling more than it even thought possible. As long as the company takes the right steps to mitigate the downside, and keeps its pulse on the political and economic stability of Myanmar, it could have a great opportunity on its hands, especially in the 5-10 year range.
References
Anderson, K. (2016) Myanmar in transition: Higher ed a likely priority for NLD-led government. World Education News and Review. Retrieved February 24, 2018 from https://wenr.wes.org/2016/03/myanmar-in-transition-higher-ed-a-likely-priority-for-the-nld-led-government
CIA World Factbook (2018) Burma. Central Intelligence Agency. Retrieved February 24, 2018 from https://www.cia.gov/library/publications/the-world-factbook/geos/bm.html
Fox, S. & Verrucci, E. (2017). Estimate GDP growth in Yangon using nightlights data. International Growth Centre. Retrieved February 24, 2018 from https://www.theigc.org/publication/estimating-gdp-growth-yangon-nightlights/
Fund for Peace (2018). 2017 Fragile States Index. Fund for Peace Retrieved February 24, 2018 from http://fundforpeace.org/fsi/
Gelb, S., Calabrese, L. & Tang, X. (2017) Foreign direct investment and economic transformation in Myanmar. Overseas Development Institute. Retrieved February 24, 2018 from https://www.odi.org/publications/10774-foreign-direct-investment-and-economic-transformation-myanmar
Heijman, P. (2017). The unprecedented explosion of smartphones in Myanmar. Bloomberg BusinessWeek. Retrieved February 24, 2018 from https://www.bloomberg.com/news/features/2017-07-10/the-unprecedented-explosion-of-smartphones-in-myanmar
TradingEconomics (2017). Myanmar foreign direct investment. TradingEconomics. Retrieved February 24, 2018 from https://tradingeconomics.com/myanmar/foreign-direct-investment
Transparency International (2018) 2017 Corruptions Perceptions Index. Transparency International. Retrieved February 24, 2018 from https://www.transparency.org/news/feature/corruption_perceptions_index_2017#resources
Trautwein, C. (2015) Myanmar named fourth fastest-growing mobile market in the world by Ericsson. Myanmar Times. Retrieved February 24, 2018 from https://www.mmtimes.com/business/technology/17727-myanmar-named-fourth-fastest-growing-mobile-market-in-the-world-by-ericsson.html
World Bank (2017). Myanmar overview. World Bank. Retrieved February 24, 2018 from http://www.worldbank.org/en/country/myanmar/overview
Yukate, C. (2014) Getting to know the Central Bank of Myanmar. Myanmar Business Today. Retrieved February 24, 2018 from https://www.mmbiztoday.com/articles/getting-know-central-bank-myanmar
---
Are you busy and do not have time to handle your assignment? Are you scared that your paper will not make the grade? Do you have responsibilities that may hinder you from turning in your assignment on time? Are you tired and can barely handle your assignment? Are your grades inconsistent?
Whichever your reason is, it is valid! You can get professional academic help from our service at affordable rates. We have a team of professional academic writers who can handle all your assignments.
Plagiarism free papers
Timely delivery
Any deadline
Skilled, Experienced Native English Writers
Subject-relevant academic writer
Adherence to paper instructions
Ability to tackle bulk assignments
Reasonable prices
24/7 Customer Support
Get superb grades consistently
Online Academic Help With Different Subjects
Literature
Students barely have time to read. We got you! Have your literature essay or book review written without having the hassle of reading the book. You can get your literature paper custom-written for you by our literature specialists.
Finance
Do you struggle with finance? No need to torture yourself if finance is not your cup of tea. You can order your finance paper from our academic writing service and get 100% original work from competent finance experts.
Computer science
Computer science is a tough subject. Fortunately, our computer science experts are up to the match. No need to stress and have sleepless nights. Our academic writers will tackle all your computer science assignments and deliver them on time. Let us handle all your python, java, ruby, JavaScript, php , C+ assignments!
Psychology
While psychology may be an interesting subject, you may lack sufficient time to handle your assignments. Don't despair; by using our academic writing service, you can be assured of perfect grades. Moreover, your grades will be consistent.
Engineering
Engineering is quite a demanding subject. Students face a lot of pressure and barely have enough time to do what they love to do. Our academic writing service got you covered! Our engineering specialists follow the paper instructions and ensure timely delivery of the paper.
Nursing
In the nursing course, you may have difficulties with literature reviews, annotated bibliographies, critical essays, and other assignments. Our nursing assignment writers will offer you professional nursing paper help at low prices.
Sociology
Truth be told, sociology papers can be quite exhausting. Our academic writing service relieves you of fatigue, pressure, and stress. You can relax and have peace of mind as our academic writers handle your sociology assignment.
Business
We take pride in having some of the best business writers in the industry. Our business writers have a lot of experience in the field. They are reliable, and you can be assured of a high-grade paper. They are able to handle business papers of any subject, length, deadline, and difficulty!
Statistics
We boast of having some of the most experienced statistics experts in the industry. Our statistics experts have diverse skills, expertise, and knowledge to handle any kind of assignment. They have access to all kinds of software to get your assignment done.
Law
Writing a law essay may prove to be an insurmountable obstacle, especially when you need to know the peculiarities of the legislative framework. Take advantage of our top-notch law specialists and get superb grades and 100% satisfaction.
What discipline/subjects do you deal in?
We have highlighted some of the most popular subjects we handle above. Those are just a tip of the iceberg. We deal in all academic disciplines since our writers are as diverse. They have been drawn from across all disciplines, and orders are assigned to those writers believed to be the best in the field. In a nutshell, there is no task we cannot handle; all you need to do is place your order with us. As long as your instructions are clear, just trust we shall deliver irrespective of the discipline.
Are your writers competent enough to handle my paper?
Our essay writers are graduates with bachelor's, masters, Ph.D., and doctorate degrees in various subjects. The minimum requirement to be an essay writer with our essay writing service is to have a college degree. All our academic writers have a minimum of two years of academic writing. We have a stringent recruitment process to ensure that we get only the most competent essay writers in the industry. We also ensure that the writers are handsomely compensated for their value. The majority of our writers are native English speakers. As such, the fluency of language and grammar is impeccable.
What if I don't like the paper?
There is a very low likelihood that you won't like the paper.
Reasons being:
When assigning your order, we match the paper's discipline with the writer's field/specialization. Since all our writers are graduates, we match the paper's subject with the field the writer studied. For instance, if it's a nursing paper, only a nursing graduate and writer will handle it. Furthermore, all our writers have academic writing experience and top-notch research skills.
We have a quality assurance that reviews the paper before it gets to you. As such, we ensure that you get a paper that meets the required standard and will most definitely make the grade.
In the event that you don't like your paper:
The writer will revise the paper up to your pleasing. You have unlimited revisions. You simply need to highlight what specifically you don't like about the paper, and the writer will make the amendments. The paper will be revised until you are satisfied. Revisions are free of charge
We will have a different writer write the paper from scratch.
Last resort, if the above does not work, we will refund your money.
Will the professor find out I didn't write the paper myself?
Not at all. All papers are written from scratch. There is no way your tutor or instructor will realize that you did not write the paper yourself. In fact, we recommend using our assignment help services for consistent results.
What if the paper is plagiarized?
We check all papers for plagiarism before we submit them. We use powerful plagiarism checking software such as SafeAssign, LopesWrite, and Turnitin. We also upload the plagiarism report so that you can review it. We understand that plagiarism is academic suicide. We would not take the risk of submitting plagiarized work and jeopardize your academic journey. Furthermore, we do not sell or use prewritten papers, and each paper is written from scratch.
When will I get my paper?
You determine when you get the paper by setting the deadline when placing the order. All papers are delivered within the deadline. We are well aware that we operate in a time-sensitive industry. As such, we have laid out strategies to ensure that the client receives the paper on time and they never miss the deadline. We understand that papers that are submitted late have some points deducted. We do not want you to miss any points due to late submission. We work on beating deadlines by huge margins in order to ensure that you have ample time to review the paper before you submit it.
Will anyone find out that I used your services?
We have a privacy and confidentiality policy that guides our work. We NEVER share any customer information with third parties. Noone will ever know that you used our assignment help services. It's only between you and us. We are bound by our policies to protect the customer's identity and information. All your information, such as your names, phone number, email, order information, and so on, are protected. We have robust security systems that ensure that your data is protected. Hacking our systems is close to impossible, and it has never happened.
How our Assignment  Help Service Works
You fill all the paper instructions in the order form. Make sure you include all the helpful materials so that our academic writers can deliver the perfect paper. It will also help to eliminate unnecessary revisions.
2.      Pay for the order
Proceed to pay for the paper so that it can be assigned to one of our expert academic writers. The paper subject is matched with the writer's area of specialization.
3.      Track the progress
You communicate with the writer and know about the progress of the paper. The client can ask the writer for drafts of the paper. The client can upload extra material and include additional instructions from the lecturer. Receive a paper.
4.      Download the paper
The paper is sent to your email and uploaded to your personal account. You also get a plagiarism report attached to your paper.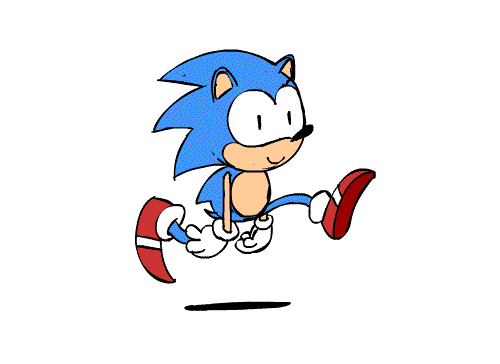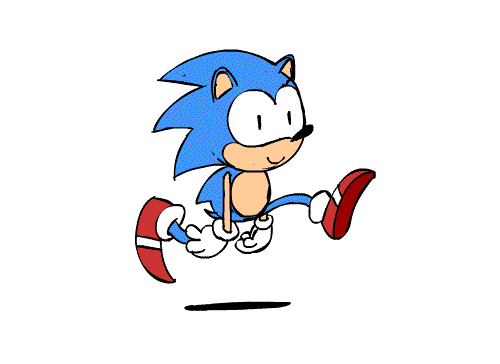 PLACE THIS ORDER OR A SIMILAR ORDER WITH US TODAY AND GET A PERFECT SCORE!!!
---