B & B. Custom Woodworks, Inc. has been in operation since March of 2007 in the Chesapeake, Virginia area. It began as a sole proprietor business that specializes in custom woodwork, and personalized service business. In 2009, the business incorporated and now operates as an " S" Corporation in the State of Virginia. The focus of the business is to produce heirloom quality custom or personalized gifts for family, friends, or coworkers that will be cherished for a lifetime. The business is divided into several primary areas, which are custom woodwork, personalized gifts, engraving services, and sublimation items.
This is the only business in the local area that offers one-stop shopping for the customer who wants a personalized gifts or awards for special occasions. The purpose of this study is to determine how B & B. Custom Woodworks, Inc. can continue to grow in the Chesapeake, Virginia area and to expand its business to a national market, while continuing to offer the say quality products that it currently offers to its local clients. The mission of the business is to offer impeccable laser engraving and custom built products. The business features a fast turn around, high quality products, and on time delivery. Its items include the awards, picture framing, shadow display boxes, personalized gifts, custom company logos, promotional products, and many additional laser applications. The company is categorized as an Internet web retail for the purposes of zoning. B & B. Custom Woodworks, Inc. has the flexibility to change their management style to meet their customers' needs.
In order to continue expansion, the company seeks a business loan of $100,000. The funds will be used for three purposes. The first is the development of a facility in which to house the business. The second is capital for expansion of the business to include a national clientele. The third is financing for the acquisition of additional equipment in order to meet increasing customer demand. It is expected that these funds will allow the business to grow continually over the next five years. It is expected that the business will grow from $229,272 in the first year to $367,061 by the end of year five. This expansion will be accomplished through continual reinvestment of and partnering with businesses that specialize in the distribution of personalized corporate gifts. The company plans to move from depending on the local economy to a market that includes the entirety of the United States.
Problem Statement
B & B. Custom Woodworks, Inc. began in March of 2007. Since that time the business has thrived and increased in terms of order and has experienced increased yearly profits. The business added an expansive online website that allows for the ordering of custom woodwork projects. This ILP will explore the problem of how the business can continue to expand and to continue the success that it has experienced since opening.
The business faces several challenges in its desire to continue to grow. The company wishes to expand offering further diversified product lines in addition to expanding facilities and operations. However, the business faces several challenges in doing so. First, the currently poor economy and its effects on all sectors of the market pose a threat to this plan. This problem that will be addressed in this study is the how the business can continue to expand and reach its financial goals, despite the challenges that it faces.
The study will address solutions to this problem by examining the businesses market, competition, and SWOT analysis so that it can develop a marketing plan that will capitalize on its strengths and minimize its weaknesses. It is essential that the marketing plan be directly related to these factors in order to be successful and help the company achieve its goals.
Rationale for Studying the Problem
B & B. Custom Woodworks, Inc. has been a small, local company up to this point. Its expansion plans include marketing to the rest of the United States. In order to do this the company must develop a solid marketing plan that matches its goals, its market, its competition, and other factors that will influence business. When the company expands, its competitive profile will also expand to include other companies in the United States that make similar product lines. The company will have to differentiate itself and its marketing in order to continue to increase sales and meet their goals.
The study will rely on external market analysis to ensure that the company continues to grow, while continuing to maintain a sense of innovation in the products and services that can be provided to clients in the future. The company will seek to maintain growth despite the economic pressures in the open market. It is expected that woodworking products and services will remain relatively price inelastic as the economy fluctuates. Another problem that the company faces is keeping its prices affordable during times of economic recession and increasing the overhead costs. Yet, it must do so without changing its target market and focus.
The marketing strategy is one of the most important elements of a successful expansion project. The marketing must take into account the risks of that must be overcome, as well as to be able to take advantage of any opportunities that may arise. It is not enough to simply embark on a generic marketing plan, particularly in a niche market such as the custom woodworking industry. The marketing plan must match all of the goals and elements involved with the expansion plan. It is one of the most important elements in the success of the project. The importance of the marketing plan is the key rationale for the studying the problem that is the focus of this ILP. This research project will focus on the development of a marketing plan that will suit of all of the needs of the company and its future expansion projects.
Background
According to the U.S. census, custom woodworking is differentiated from carpentry work. Gross revenues of $1 billion year have been reported. However, the industry only employs approximately 10,000 people. This translates into high incomes for those who are in the business. Growth and demand for custom woodworking services closely follows that of the general economy.
The outlook for the industry is favorable for the long-term future. Operational costs associated with the products and services offered allow the industry and its individual agents to maintain a reasonable profit and positive cash flow despite the changes in the economy that decrease revenues. Currently, more than 10,000 businesses offer similar custom woodworking products and services. B & B. Custom Woodworks, Inc. offers its products at a much lower cost than other competitors.
The customer profile for custom woodworking and personalized gifts is a mixed group. The business primarily has two different market sectors. They sell to individuals and businesses. The average individual customer purchases to one of two pieces of custom woodwork or engraved products. Businesses often provide customized plaques and other memorabilia as gifts for recognition of employee achievements. Business clients represent the greatest potential for repeat business and expansion of product sales. They are more likely to be less sensitive to price changes than individual customers do. The expansion project will focus on aggressively expanding the business portion of the market sector. This portion of the business will be extended through the development of an online ordering portal as well as through local marketing efforts. Business customers will be the key target of the expansion project.
Literature Review
B & B. Custom Woodworks, Inc. operates in the custom woodworking business. Understanding research on small business expansion is an important part of a successful project. Currently, B & B. Custom Woodworks, Inc. intends to increase their business exponentially over the next five years. Their plan is to concentrate on the business end of the market. However, their current marketing strategy only includes local promotion, except for Internet marketing. This research will explore current literature on topics related to this planned expansion.
The literature review will serve as the key data collection method for this ILP. The study. will explore a number of different types of resources including, but not limited to, academic research, information from trade magazines, and other sources of information. The credibility of each of these research sources will be considered in the final analysis of the project. An examination of the current literature will provide the background for an analysis of the current promotion and expansion strategy in relation to the literature that is found. This literature review will result in a list of strategies that will be applied to the current situation at B & B. Custom Woodworks, Inc. These strategies will form the basis of recommendations that will result from this research strategy. The Literature Review will explore a number of topics that are related to the expansion project of B & B. Custom Woodworks, Inc. In addition to reviewing the sources of information, the literature review will also analyze each of the sources as it specifically relates to B & B. Custom Woodworks, Inc.
Overview of Small Business in America
Finding a definition of what is meant by small business can be difficult. Even the small business administration has difficulty agreeing as to what is meant by a small business. Currently, the small business administration considers a small business to be one that has fewer than 250 employees, or wholesalers whose annual sales amount to less than $5 million. For retail establishments, they must have less than $1 million a year (Blackford, 2003). This was the definition that has been used since 1953. However, 30 years later, of the size of businesses grew and the small business administration adjusted their definition to any firm with 500 or fewer employees. However, it also noted that an acceptable number of employees differed by industry group. Retail sales only firms must have 100 or fewer employees to be considered in the small business category (Blackford, 2003).
Prior to 1880, small businesses were the norm in America. By the middle of the 19th big businesses began to emerge and fields where of technology allowed them to gain an economy of scale in production or distribution (Blackford, 2003). The first railroads were installed and soon big businesses became a key part of the economy in many sectors. Blackford notes that the rise of big business did not necessarily mean the decline of small businesses. Throughout this time. The number of small businesses continued to grow in terms of the total number of businesses. This was even true in the manufacturing sector. Small businesses paved the way by developing markets in niches that were ignored by larger industrial firms. Only in agriculture did the small business decrease in importance (Blackford, 2003).
In the 1950s, small businesses declined, both in the number of businesses and in their total revenues. WWII favored big business and mass production techniques. In the 1970s and 1980s small businesses saw a resurgence, particularly noticeable was a resurgence of small businesses in the manufacturing sector. Since that time, small businesses were noted to be more efficient and successful than their larger counterparts. Small businesses became the symbol of self-reliance and independence. This is a reversal of the attitude seen in the 1950s when small businesses were seen as inefficient and backwards (Blackford, 2003).
Now small businesses are an important part of the economy. More than 80% of all businesses now employ less than twenty employees (Martin, 1988). With current communications technologies available, small businesses now have access the same global market that was once only possible for larger firms. The number of small businesses that begin every year is growing faster than the Gross National Product (Martin, 1988). Small businesses have always been an important part of the American landscape, many times more so than big businesses in terms of the amounts and types of products produced and in the number of businesses themselves. They continue to be a major part of the American economy.
Carland & Carland, (1992) found that certain cognitive styles and visionary styles were predictive of whether an entrepreneural endeavor would succeed or fail. They found that the method through which a business was obtained also had an effect on the management styles. Differences were found among those who started the business themselves and those who inherited a business or who took over management of an existing business. These authors found that the small business managers exhibited less risk taking behaviors than entrepreneurs. Small business owners were often more logical and thought out their decision-making approaches, when compares to those used by entrepreneurs and managers of larger firms. However, entrepreneurs are much more innovative and creative in seeking ways to expand their business. Each of these types of business owners has unique personality traits that influence their approach to problem solving.
Smalll Business Challenges
The small business owner has many things to consider. For instance, they must decide whether to do their own taxes or whether to hire someone to do them for them. There are advantages and disadvantages to both of these methods. B & B. Custom Woodworks, Inc. uses Anchor Accounting and Tax for their tax preparation. According to Anchor Accounting, having an accountant you can trust for good advice is a key to ensuring small business success (Flauaus, 2008). This is one of many considerations that the small business owner must balance.
Another challenge that plagues small businesses is the economy. In a survey of small business owners, it was found that they do not expect any major improvement in the economy and the next few months (Wade, 2010). Small business owners are particularly susceptible to changes in the economy either positive or negative. Their smaller revenues and profit margins create instability in times of economic turmoil.
Small businesses face challenges in areas that would not affect larger businesses to the same degree. For instance, many small businesses have difficulties with human resources issues including starting retirement plans. In order to keep and retain valuable employees, companies soon find that it is necessary to begin a retirement plan so that their employees are not attracted away by larger companies that offer such benefits of (Kalb, 2002). Many cases abound where longtime family owned businesses find that they can keep employees and avoid the costs associated with hiring new ones if they offer a benefit package that is comparable to other businesses in their industry. The key problem that many small businesses face is that they often do not have the budget to fund such programs. Avoiding high turnover is a key to success and retirement plan will more than pay for itself in the long run (Kalb, 2002). This is true for any small business and will be a key consideration as B & B. Custom Woodworks, Inc., embarks on the intended expansion project. Experienced employees are the backbone that has built the business to what it is today and it is important to retain these employees as the business continues to expand.
In many ways, the problems of small business are not unlike those of larger corporations. Small businesses are unique due to their size and small budgets. However, they still face the same problems as larger corporation in terms of workforce diversity and corporate creativity (Govendo, 2005). Often the small business profile is that of a single idea from either one or a group of close family members or friends. The business concept was developed for the single purpose by a closed group of individuals. Often, when the company begins to hire other people, divergent thinking begins to be develop. This can create conflict, as the originators of the idea tend to hold on to their concept, regardless of the new and innovative ideas that enter into the work mix.
As Govendo (2005) contends, divergent thinking can be both in advantage and a disadvantage. Divergent thinking is the spark that ignites innovation, which can result in things such as creative marketing strategies, new product lines, or ideas for company growth. However, diverse thinking can also throw the business off course in terms of their vision and strategy. Diversity is positive in that it results in a greater problem solving ability, but it must be contained in such a manner that it does not interfere with the main vision or goals of the company.
Another way in which small businesses are similar to their larger corporate cousins is that people are their most important asset and they must take measures to make certain that they retain the best quality workforce possible. Currently, accounting systems are unable to account for the importance of the human capital. This is leads the adoption of several techniques such as the Human Capital Capability Scorecard (HCCS) (Bassi & McMurrer, 2005). This score card allows for better valuation of human capital among diverse organizations. It examines the relationship between organizational outcomes and the value of human capital. The scorecard can be used by both small and large corporations to better improve their use of human capital. The small businesses often do not have the money needed to invest in human capital. This places them at a disadvantage when it comes to obtaining and retaining the most high quality workforce. Techniques such as the HCCS allow small businesses to make most efficient use of the human capital that they have.
The new Federal health legislation signed of in March of 2010 will have a significant impact on small businesses. Those with over 50 employees will have to offer insurance to their workers beginning in 2014. However, those who do not have 50 employees will not be required to offer the coverage, but they will be charged an annual fee of up to $2,000 per fulltime worker, if any of their employees of choose to take advantage of government subsidized plans (Haskell, 2010). For small companies, this will place a strain on them that can have a significant impact due to their small budgets and their small size. For those that are large enough to offer the health care coverage, it is not as great of an impact. The smaller the company, the greater the impact on their chances for survival. This new health care reform package will have a negative impact on small businesses who are not able to afford health insurance on their own.
Moutray (2008), summarizes the challenges to small businesses in near the future. The cost and availability of health insurance will be one of the key challenges that they face. Attracting and retaining quality workers will be another challenge, as small businesses often do not have the budget to offer benefits that will make it easy to attract and retain employees. They are also at a disadvantage when it comes to globalization. Lowering of trade barriers makes it easier for foreign competition to come into the United States. This can make the products produced in the United States seem less competitive. The need for increased investment in technology and innovation is also more challenging for the small business. New technologies are often expensive, but often they are necessary in order to keep up with the competition. These challenges are obstacles for which B & B. Custom Woodworks, Inc. must plan in order to make the expansion plan sustainable in the short- and long-term future.
However, many new businesses are finding ways to survive and thrive in this economy despite the challenges that they face on a daily basis. A new concept is emerging that will allow small businesses to fill niches where once only large corporations could be found. This term is known as an "economic gardening." It means convincing communities to put dollars that they would have spent to attract big business into promoting local, small businesses in their place. A number of small local businesses is much less stress than a larger corporation, and when taken in aggregate, they can pump just as much money into the local economy (Moutray, 2008). These are often easier to nurture because they don't require the enormous changes in infrastructure as big corporations.
One of the strengths of our current economic climate is the export sector. Advances in communication and transportation make international trade an opportunity for small businesses that did not exist in the past. However, in the past, many small businesses were not proactive in finding foreign customers (Moutray, 2008). This not only meant lost opportunities, but it also meant that they had to rely on a shrinking U.S. economy. The U.S. economy has forced many small businesses to seek opportunities overseas that they would not have normally pursued had the economy in the U.S. been strong.
The demographics of small business ownership have changed over the past several years. Currently, more women and minorities are starting small businesses of than was done in the past. This trend is expected continue. One of the driving forces behind the movement has been an influx of immigrants coming into the country. Many of these minorities are involved in high technology entrepreneurship, which implies that embracing them, and the diversity that they offer, can have many positive benefits over established businesses that do not embrace new immigrants (Moutray, 2008).
Education and training are the most important linkages between the entrepreneur and their human capital. Small business owners tend to devote significant resources to training their workforce with the goal of increasing their productivity and reducing labor turnover. Moutray (2008) sees education not only as a way to improve the employee retention, but also as a way to develop the new human talent and to preserve employee morale.
As one can see, small businesses face many of the same challenges as their larger corporate counterparts. However, small businesses often do not have the resources to address these issues in the same way. Factors, such as obtaining health insurance, training opportunities, and other factors can have a significant impact on the ability of small businesses to attract and retain employees. Small businesses face many challenges in areas that would not have a significant impact on larger businesses. They must continually seek new and innovative ways to meet these challenges in order to stay solvent and to remain competitive. The issues discussed in this section are only a small portion of the challenges that small businesses face.
The focus of this literature review is to examine the marketing strategy that B & B. Custom Woodworks, Inc. must use to expand its market and territory through the use of technology. However, in the development of this plan, one cannot ignore the factors and challenges that were discussed in this section. The future expansion plan must take into consideration, these factors and the impact that they will have on the ability of B & B. Custom Woodworks, Inc. To expand in the future. Now let us examine current literature that focuses on how to help small businesses meet these challenges.
Small Business Marketing
No business survives without marketing and small businesses are no exception. Following group of literature we'll explore issues that the small business owner faces of in regards to marketing and advertising Endeavors. At a recent summit that targets rural small businesses, it was found that social media of presents a unique set of challenges and a set of unique opportunity is for the small business owner (Ross, 2010). One of the key topics at the summit was the fact that small businesses in small communities already know how to advertise their business by word of mouth. Social media is similar to that type of advertising. Making the leap to advertising using social media is just one step beyond what they have been doing for all of their lives.
Ross (2010) explored the topic of marketing on a small budget. Ross notes that what works for Baker companies often will not work for smaller businesses. The first, and foremost challenge is often not fund the marketing endeavors. Ross emphasizes Using the local market and its unique characteristics. What to say, how to say it, and where to say it are of the most basic elements of a local park been plan. B & B. Custom Woodworks, Inc. plans to use primarily a local marketing strategy for the promotion of their business.
Web advertising goes beyond search engines and ads placed on web sites. Social media has proven to be a powerful tool for both large and small businesses. This method of advertising is particularly suited to the small business because it is low cost and allows them to promote their products in a way that allows them to get to know their customers on a personal level (Janoschka, 2004). Web and social media is becoming a powerful tool for small businesses. These marketing methods are some of the most important and will be explored further in subsequent sections of the study.
Common Mistakes and Rules for Small Business Success
When anyone examines the challenges of small businesses and how to achieve success, they will be greeted with a host of articles on rules for success, common mistakes, and how to avoid common pitfalls. When considering sources for a literature review, one would have a tendency to avoid these source of information, as they are often the sagely advice of someone who is been in the business, but they do not fall under the category of academic studies. However, many of these articles can have clues that will help the small business to achieve success. The purpose of this study is to develop a marketing plan that will be successful and will avoid many of the common mistakes that are found in these articles. Therefore, for the purposes of this study, these articles will be examined and the most relevant will be applied to the current topic under study. The following summarizes some of the more relevant rules for success, mistakes, and solutions to the challenges that confront small businesses. It will relate them to the problem faced by B & B. Custom Woodwork, Inc. As they continue to expand.
Isidro, (2009) found that one of the most important strategies for small business was to find a market niche. Small businesses with limited resources can efficiently serve small niche markets, often more efficiently than can the larger corporations. In order to fulfill this niche efficiently, the business owner must become an expert in their chosen field. They cannot be goo at everything and they must pick what they do best. B & B. Custom Woodwork, Inc. has chosen a niche in the high end woodworking is different from the mass market including construction in consumer furniture. Its business is based on its knowledge of the current market and experience in fulfilling the needs of that market over the past several years.
Isidro (2009) also found that small companies have several advantages over larger corporations. The first of these is that they have the ability to respond quickly to their customer's needs and they have considerably more flexibility and the ability to offer personalized service. Another key to business success is to be able to differentiate their product line. B & B. Custom Woodwork, Inc. differentiates its product lines from those of its competitors by its quality and by offering unique products that were developed specifically for them. Isidro (2009) also suggested that making a first impression was important, regardless of whether one was at work or elsewhere. The small business must listen to their customers, be innovative and work smart. Isidro suggests that being able to balance work and play is as important as work. In order to have the energy to put into the business, entrepreneurs must the able to find a balance in order to have the energy to make their business a success. This is often the most difficult pat of being and entrepreneur.
Pricing Pitfalls
Several pitfalls can ruin even the best business plan. Several of the most common pitfalls should be avoided by small businesses, whether they are startups, or whether they have been operating for quite some time. These pitfalls can sneak up, even for the most experienced small business owners. One of the most common pitfalls is not being able to meet sales goals. If this does that happen then the small business will not be able to meet its obligations and overhead. Many times small business owners are focused on something other than selling. They may have a product or service that they wish to offer, but they never consider themselves a salesperson. Any small business owner must be a salesperson and if the small business owner does not know selling techniques, then they should brush up on them (Pleshette, 2010).
Cutting prices is often a strategy that companies will use when they are not making sales goals. This can help to attract customers and cover cost, and it buys time until the business rebounds. However, as Pleshette notes, cutting prices has a downside. Cutting prices can help a business to increase sales to get through tough times, but it is difficult to increase prices back up to the original level. Low pricing may make customers place the company into the "cheap" category, which can affect the ability to retain a high-end market. Cutting prices falls under the category of a marketing strategy. B & B. Customer Woodworking, Inc. plans to override the competition by offering lower prices. According to this research, this might be a bad move, as customers may see their products as lower priced and therefore lower quality. If the company has based its current strategy on high-end sales, then low prices might, detract from that image. They will attract customers, but not necessarily those who will be willing to purchase their high-end items and who will see the quality that they offer as part of the purchase decision.
The third suggestion that Pleshette makes is to make certain to represent the business and its products well to customers. This seems to come back to selling, but many businesses fail because their products do not seem to have any sizzle. Customers must know that your products are high quality and that they are a good value for the price. This does not necessarily mean cheaper, as was discussed earlier. If the business is charging higher prices, then they must match it with the quality that customers expect for the price. Higher prices are effective as a selling point, as long as the product quality matches the price. This further supports the concept that cheaper prices do not always sell more products and that offering bargain prices can be the road to business failure. Not all customers are after the cheapest price, particularly since B & B. Custom Woodworks intends to attract of the larger business clients. They will be more interested in offering their employees an excellent award, rather than saving a few dollars. This must be a key consideration in the pricing strategy employed by B & B. Custom Woodworks, Inc.
Many business owners do not consider pricing to be a part of the marketing strategy. However, it can be an important part of the marketing mix, just as much as brand image, signage, and other strategies that are used. Gilkey (2011) calls buyers irrational in terms of what they will pay for products, but Gilkey also points out that they are predictably irrational. Many entrepreneurs often begin with the idea that lower prices are automatically better. They intend to beat the competition by offering lower prices. In reality, his discount idea can be the worst decision that a company can make. In order to understand the three most common pricing techniques, one must understand what customers value and how they decide what to pay for a certain product.
According to Gilkey, pricing is an art and science. The business must balance their own cash structure and profitability with customer perceptions of value and competitor tactics. Many people only think that customers will automatically go for the lower price, but that is often not the case. If the business looks at the market from a strictly rational perspective, they will set prices that make sense to them, but they will not always make sense to the customer. Gilkey calls the tricks used to set the right pricing strategy anchors, bumps and charms. Anchor prices are the price that customers have in their minds for a certain product. Often these are set by major corporations who introduced the product. The price is often set by the one that offers the original product to the market. Any company that deviates from the price by a certain percentage often loses sales, even if they offer it for a lower price.
The art of pricing dictates that the company look at the biggest company in their market and take a good look at how their product compares to what is being offered by that company. They must decide how their company stacks up in terms of customer perceptions. The most important point of this technique is that the business must not only ook at how their product stacks up to the competition from their own standpoint, but they must play Devil's advocate and look at their product from the point of the customer. This is where the business owner must put their own ego aside and be honest about what they produce and how it's looks to the customer. It is often helpful to get the honest opinions of others that are not involved with the company. They must determine how their product compares the to other products that are offered by the biggest or perhaps first in the industry. Anchors are typically the businesses that came to the market first, but this is not always the case and sometimes an anchor can be a competitor that entered into the market later in the game, but who managed to gain some advantage in the marketplace.
Regardless of what the business owner thinks, the customer will look at their products and compare it to their of the greatest competition. Gilkey next introduces the idea of bumps. This concept offers a clear demarcation between entry level products, mid-grade products and high-end products. Customers do not only look at price, they look at quality. Price construes a certain expectation in the customers mind. If the customer is going to high into a higher price they expect to see a higher grade products. However, there not expect the in the lower price product. Setting prices lower tells the customer that the business is not as concerned about quality as the higher priced products. The lower pricing automatically tells the customer not to expect too much from the product. This is a key point that Gilkey makes. By setting prices lower than your competition, it is sending the unconscious message to the customer that your product is lower quality than higher priced ones. This is something that is often a key mistake in businesses that are trying to expand their market or that are just starting out.
Higher prices tell the customer that they need to judge your product by a higher standard and if the product does not meet their expectations, regardless of what the business owner thinks, they will not buy the product at a higher price. This is where the business owner must take a good hard look at what they are offering compared to their competitors and what they are advertising. They must decide if their products convey that message. Lower pricing automatically conveys the message that customers do not need to judge the product by a higher set of expectations. The right price is a central element in advertising, as it tells the customer what criteria they need to use to judge the product. The price and the value of the product must be an alignment in order for the product to sell.
When it comes to woodworking products, purchases will be used to show their appreciation and commitment to the quality of their products, it is an unwise move for the company to associate their product with a lower price. That would be saying to the end recipient, "Congratulations, you did a great job, but we did not feel that you were really worth spending the money for a higher priced award." The same can be said in the consumer gift category. It is highly unlikely that people are concerned about a few dollars when it comes to sending the message that the person who receives the gift means something to them. This is what Gilkey stresses in the article. Bumps refer to the expectation that people associate with the product when they make a mental comparison between it and anchor prices.
Charms is a price that's a little less than the round number that a person has in their head when the look of the item. One example of this is offering an item for $19.99 rather than $20. Some customers may find this tactic annoying or even insulting to their intelligence because they may perceive this as a tactic to fool them. The rationale behind charm prices is that it gets the customer to perceive the value at the right amount, while at the same time, to view the item as a good value. At $19.99, that price does not take a $20.00 bill to pay for it, it is between the $10.00 to $19.00 range.
The strategy of charm pricing and would seem to be an excellent way to make the product of a good quality item appear to be a good buy. However, the strategy also diminishes the seller's credibility, as it seems like a trick that is only designed to take the customers' money, rather than to offer a quality good or service. The most notorious for charm pricing are infomercials and customers might see this type of pricing as just that. The question that a seller must ask themselves is whether they want to be compared to an infomercial or rather they want to sell their product based on quality and prestige. Consider the following brand names: Rolex, Mercedes, Apple, and Louis Vuiton. These brands are associated with premium quality products, sophistication, and a sense of prestige to those who own them. A new business must consider what image they want to be associated with considering their pricing scheme. If the product is a high-end woodwork product, the business must decide whether it wants to be seen as "cheap," or whether it wants to be known as a name associated with prestige and sophistication. This was the point that Gilkey was trying to make in his article and it is a key consideration in the proposed business strategy of B & B. Custom Woodworks, Inc.
In the final paragraph of his article, Gilkey reminds the business that they must put all of these items together. In reality, by setting one's price too low, it is sending the wrong message to the customer. However, the business must take a good hard look and see if their product really offers the value and prestige that they would like to convey. As one can see, price does not stand alone from marketing, but that is an integral part of it. Price is one of the most important aspects in the marketing mix because it conveys a message to the customer about the type and quality of product that they can expect, but the caveat is that the product must meet up to their expectations if it is priced in the higher pricing range.
These considerations are especially important for companies that specialize in high-end gift items. Tthe pricing must reflect quality and prestige in the gift market. By setting prices too low, the business is telling customers of that when they give the gift, they too will be viewed negatively by the recipient because they were not willing to spend the money on a quality gift. If pricing is too low, it could even be seen as an insult to give a person that gift and the giver will be more likely to go elsewhere to find a more prestigious gift of that sends the right message to the recipient. Before setting prices the business must consider what message they want their product to convey, if someone were to receive it. They must put themselves in the place of both the customer and the recipient of the gift in order to understand the likely perceptions of the customer.
To price items too low may have the same effect as charm prices. It is likely that the receiver of the gift will have knowledge of the product that they receive and are not ignorant as to its perceived value. This is particularly true when pricing information will be readily available on the Internet. The worst assumption that a business can make is that the recipient of a gift will not be aware of the value of the gift. In order to be successful, the company must price items so that they send the message that the person has received something very special. This makes both the giver and the receiver look good and it makes of the business look good as well. The worst nightmare of a small business is to be viewed by the customer as of the low end alternative to a better product. This means that if price is not a major concern to the customer, they would rather have a higher priced product than the one offered as the lower priced an alternative. It speaks better of them and of the gift that they are giving to the person. Cheaper is not always better when it comes to pricing.
Small business marketing plans often fail because of the inability of the owner to market their business in the right way. If the marketing plan does not work, then it is just a waste of time and resources. In an attempt to control costs, many business owners develop their own marketing campaigns. These campaigns often begin with the best of intentions, but they can fail because they failed to deliver the right message, achieve proper market saturation, or use an improper niche marketing technique (Pleshette, 2010). In order to be a success business owners must deliver a message that is believable and relevant. They must offer their products at prices that are suitable for their quality and desired market positioning.
Marketing in a Recession
Marketing in a recession can be tricky business, especially for luxury items. Several articles have been written about business strategies that can help to overcome problems related to marketing in a recession. One of the first strategies that will be discussed is pricing and how it relates to the brand image and the target market. High-end products are not typically as deeply affected by a recession as lower-end products. People who are more concerned about price, are typically discount shoppers that have little money to spend and will be the affected more severely by a recession. However, those who typically shop in the high-end category often have more disposable income, and are not as affected by the shocks of a recession. Therefore, the first key strategy in recession proofing a business is to establish itself in the higher end customer range. This must be done right from the beginning. It is difficult to enter the market as a discount priced item and then move up into the higher-end category. Where prices are set in the beginning determines the perception of the product forever in the minds of the customer. It is difficult to raise prices once they are set too low because the customer will not see the quality that is associated with the product and will be likeley to reject the product when prices are raised. The first marketing decision that the business must make is where to set their prices and so that they will attract the right category of customers. In a high-end gift item that should be with those that have considerable disposable income, rather than those who have little to spare.
According to Morebusiness (2008) small businesses are particularly vulnerable in a recession. They are under attack from the many sides including dwindling sales, increasing expenses and problems with customer and employee retention. This article offers ways to recession proof a small business. The first suggestion that they make is to make a practical plan that includes the things that could be downsized or eliminated, if needed. The business needs to decide what needs to be paid or paid off, regardless of their financial position, such as mortgages, or loans. The business needs to know what their financial priorities are in the event of downsizing. Other suggestions for recession proofing the business are to make certain that their best employees are retained and to launch of an aggressive marketing campaign. The article also suggests using technology to make the business run more efficiently and to leverage marketing dollars. These are practical suggestions that can help a business to survive during a recession, but one has to ask if these are not good ideas all the time, not just during a recession.
Another article in Morebusiness (2009) provided five strategies to win sales during a recession. Once again, one has to ask if these strategies only apply to a recession, or whether they are a good business practices during any type of market condition. The first suggestion is to follow up with old leads. These can be tricky though because the reason why the customer did not purchase the first time might be an indication that the product is not what they are looking for the second time. Nonetheless, the author suggests that this as a way improve the business. The second suggestion offered was to take care of existing clients. This is especially important during a recession because competitors will have their eyes on them as well. The third suggestion was to be innovative in finding new client prospects. The article tells business owners to take a new look at unusual or small clients and to be flexible in how to market to them. Increasing levels of service menas giving client something more than the competitors was also suggested in the article.
Articles on how to recession proof the business focused on how to manage the business in a leaner and more efficient manner. However, what was found in these articles is that way to recession proof business make good sense any time of the year, regardless of whether in a recession or in good times. For a small business, becoming more efficient during a recession can mean whether the business survives, or whether it folds. Taking the suggestions offered to recession proof the business mean that the business will be able to survive in any economy. If the suggestions are taken seriously all of the time, the business will be able to be more profitable and overcome competition. It is difficult to dismiss these suggestions for recession proofing the business as good common sense any time.
The Importance of eCommerce and Marketing
Among the top concerns of small businesses were economic uncertainty, keeping up with technology, and having access to adequate capital (Isidro, 2011). Nearly 50% of the businesses studied were planning to use the Internet as a key growth strategy for the next twelve months. This indicates acceptance of the Internet as a key driver for growth of small businesses. A majority of small businesses surveyed use the Internet primarily for e-mail and research. However, only 3% consider ecommerce as an integral part of doing business. A majority of businesses in the study indicated that they do not conduct ecommerce as part of their business strategy. One of the key pitfalls found in the study was that businesses tend to use credit cards as a source of financing, and they do not pay off their bills at the end of every month. The author of the study considered this to be an inefficient way to use capital, as interest rates for credit cards are one of the highest among the various types of financing available. Isidro considers this to be a major business mistake for small businesses who need to concentrate on lowering operating expenses so that they can increase their profit margins. The following will explore the use of ecommerce as an efficient means to gain access to a wider market.
B & B. Custom Woodworks, Inc. plans to use web marketing as a means to increase their customer base to include a national following. Therefore, it is important to understand the basics of web promotion and marketing to a customer base that goes beyond the local efforts that have sustained them in the past. Emarketing has many facets and is a complex topic that typically falls into a specialized, technical category. However, any business owner must understand at least a few basics of the marketing in order to be successful. Several facets of the marketing must be considered. They are the website, email marketing, social networking, and optimizing the web page for search engines. For the business person who is not familiar with all of these aspects of web marking marketing, it may be in the best interest of the company to hire a professional who is familiar with them. The following represents an overview of emarketing, but it is by no means the complete knowledgebase that is needed to engage in effective emarketing strategies.
Many options exist for marketing a small business of on the Internet. The most common strategies to include a web site, email marketing, social networks, ecommerce, and search engines. As a small business owner, one seldom has the time to take care of all of these functions themselves. In addition, these areas are now highly specialized fields. In order to launch a successful marketing campaign using the Internet, it is often wise for the small business owner to hire someone who is an expert in these areas. However, it is essential to have a basic understanding of these marketing techniques so that one can integrate them into the overall marketing strategy. The following will explore various areas of emarketing and how they fit into the overall marketing strategy.
The first and most basic of the strategies of is to have a web site. Few businesses can survive today without this basic necessity. The website has become like the business card and in today's world no web site often means no customers. One can still do marketing the old-fashioned way and attract local customers, but if one wants to reach a larger market, it is necessary to have a website. The website is one of the most important marketing tools for the small business and there are many hosts who cater to the small budgets and small needs of the small business.
In order to make the marketing campaign a success, one must drive traffic to the website. Traffic means sales and there are many traditional ways to drive traffic to the web site. The most important factor in driving traffic to a website is that it is the content, not the website that matters. People must have other ways to access content that goes beyond the website such as an affiliate program of or an embedded Youtube video (Bullas, 2010). Live product streaming is also a way to present products and services while taking questions from the audience. This strategy has been demonstrated to be more effective than prerecorded promotional videos (Bullas, 2010). Other means to drive traffic to the web site include Tweeting and using Facebook as a means to create buzz.
Clients and customers are bombarded by e-mail campaigns every day. This creates competition and often annoys customers. The trick is getting past all of this and demonstrating to your customers that your message is worthwhile and should not end up in the spam folder (Black, 2010). When it comes to e-mail marketing several rules will help get the most from this avenue. They are:
1. Keep it short and simple. Most people will not take the time to read long messages. The Message must seem relevant within one to two seconds of viewing. If it does not pass this test, it will not be read further.
2. Stick to the target audience. It is a mistake to send an e-mail to every person in your database. As with other types of marketing email marketing is targeted to your specific audience will be more effective than spam.
3. Customers must see value in newsletters, even if they do not decide to make a purchase. The idea is to attract them and keep them interested through of the content in the website (Black, 2010).
The simple rules can help make e-mail campaign a success resulting in higher sales. The most important factor in the campaign is to keep people coming back voluntarily. In order to do that, they must find the information helpful and interesting, otherwise the e-mail will be likely to go unread. E-mail can be an effective marketing tool, but this is not the most effective means of advertising via the Internet simply because of the number of emails that people get the everyday.
Social media such as Twitter and Facebook are the most important marketing tools that a business can have. However, they are only effective if one has the correct marketing strategy. Blogs are another form of social media that can have a key impact on driving traffic to web sites and building business (Dubois, 2011). Several suggestions have been found for using social media to effectively drive website traffic. One of the most important is to know one's goals in the marketing campaign. Danielle Brigida (2008) states that the goals must be concrete. For instance, an effective goal would be to increase links to the sire by 200%. As with every other part of the business plan, concrete goals are important part of success.
Another suggestion for using social media effectively is to make certain that one devotes enough time to this method. Social media can be an excellent way to the build brand awareness. Aside from the old standards such as Twitter and Facebook, new social networks are beginning to emerge, such as StumbleUpon, Digg, Reddit, and Dek Mixx (Brigida, 2008). Social networks can the allow the small business to form mutual relationships by attracting like-minded people who are interested in the content that is offered. Just like any other marketing campaign, one must test social networks and make certain that the content they have submitted is easily accessible and that it comes up high in the search rankings (Brigida, 2008). Social networks can be an effective form of advertising media, but they can also be a waste of time if proper effort is not put into them.
Search Engine Optimization (SEO) is the process of attempting to make certain that one's website appears at the top of search engine rankings. This area has become a science unto itself. Traffic from search engines is considered to be one of the easiest and cheapest ways to advertise and get customers (Patterson, n.d.). Search engine optimization is a part of website design. Targeting keywords that customers typically use to search for a site is one of the most important techniques for search engine optimization. Only one keyword should be targeted per page, rather than multiple keywords on the same page (Patterson, n.d.). The first 100 words on the page should be keyword rich. In addition, a left side menu of will be a waste of words because the search engine will the only target the first 100 words of the page, including the menu. The key words must be one of the first things read the on the web site in order to gain the highest search engine rankings. Keywords should also be in the description tag (Patterson, n.d.). Small businesses must know the basics of search engine optimization, but in this highly specialized field, it is suggested that an expert be consulted.
Ecommerce web site design is another specialized area that is often contracted out to another person, rather than accomplished by the small business owners themselves. Several suggestions have been made for making a successful ecommerce web site. These include displaying the price right at the start, letting the shoppers specify their preferences, creating a user friendly buying process and not requiring customers to fill out a long form at the end (iSoftware Reviews.com). As with other areas of web marketing, designing an ecommerce site is a complex task. If the ecommerce web site that does not work, or is difficult to navigate it will not result in increased business.
Many rules also apply to web marketing that also apply to other advertising mediums for instance, general offers and claims about services must be accurate and contain no false or misleading statements. Disclaimers must be clear and easy to read and privacy issues must be addressed as part of the web marketing scheme (Bureau of Consumer Protection, 2000). These rules are enforced by the Federal Trade Commission (FTC) and failure to comply can result in fines or sanctions against the business.
Consumers must have a means to have themselves removed from an e-mail list immediately and efficiently in order to be compliant with the FTC rules. In addition, these links must comply with certain technological requirements that are too lengthy to address in this study, They constitute an entirely different subject matter (FTC, 2011). The CAN-SPAM Act is another act with which websites must comply. Rules of this act include of not using false or misleading header information, the use of deceptive subject lines, and the failure to identify the content as an ad (Bureau of Consumer Protection, 2009). Compliance with these rules can be a technologically of difficult road. An Internet specialist would be the best answer to a successful marketing campaign to avoid sanctions, which could be devastating for a small business.
The Internet can be a powerful tool for increasing business and the marketing. It can be a cost effective way to get the word out to a large number of customers with seemingly little effort. However, the Internet can be expensive. First, there is the expense of building the website and hosting it, the next there is the cost involved with the design of the website, search engine optimization, and the development of effective email campaigns. If these elements are not conducted in the most effective manner, the result is not marketing success, but rather wasted effort and money. It is tempting for the small business to design their own web site using one of the many templates available. However, there are many mistakes that can be made a long the way and an expert can be money well spent in the end.
Summary
Small business success depends on the ability to effectively market the product and to convey the right image to the right customer. The first step is to know who your customer is and to know what they want and expect from your business. Unless this important step is achieved first, the marketing plan stands little chance for success. It is important to understand the various groups that exist in the market as well as market trends and the competitive outlook (ASBTDC, n.d.). According to the Arkansas Small Business and Technology Development Center there are many avenues to advertising the business aside from that the Internet options discussed earlier. These include referral programs, brochures, direct mail, newsletter, recognizable, logan/logo, television, billboards, excellent customer service for repeat business, printed pens, refrigerator magnets, calendars, yellow pages, signage (outside your storefront), press releases, enewsletters, local magazines, promotional activities, sponsorships, direct contact with potential customers, community events, word of mouth, business card placement, newspaper, trade shows radio, flyers and speaking engagements (ASBTDC, n.d.). Any or all of these can be used in an effective marketing mix.
This research discussed the development of small business in America and its importance in the economy. It was discovered that small businesses may not contribute as much as larger corporations in terms of revenues from a single entity, but they are still key contributors to the economy when taken in aggregate. It was discovered that one of the most important elements in the marketing campaign was not only getting the word out, the but a pricing strategy that reflected the goals of the business and that convey the right message to the customer. Product pricing was found to be of one of the most important elements of the marketing strategy, even though it is not traditionally counted in that segment. There is more to pricing than simply making certain that costs are met or profit margin. Product pricing is especially important in a high-end consumer product such as those produced by B & B. Custom Woodworks, Inc.
Much of this literature review focused on the elements of branding. Proper branding is one of the most important elements of the marketing campaign. Branding can be a key factor in helping the small business to manage competition and to build a clientele. Pricing is a key part of branding that is often overlooked, but this will be one of the most important factors in the ability to reach the target market in the expansion project. Proper of branding is essential if the business wishes to reach its target market. Tthe first element in branding a product is to know one's market. Dailey (2011) highlights the importance of branding and suggests that failure to pay attention to proper branding is often one of the key mistakes that small business owners make.
The purpose this literature review was different from the a traditional academic research study. The purpose of this literature review was practical, in that it focused on the development of a marketing strategy for a specific product and company. B & B. Custom Woodworks, Inc. wishes to expand its business and customer base to include a national product offering. In order to accomplish this task it is important to understand all of the factors that are involved in the marketing mix. At the current time, few academic studies exist on related topics that would be of assistance in developing the specific marketing plan for this particular company. Much of small business marketing depends on the experience of experts in the field. The remainder of this research study will focus on the development of the marketing plan and how it can be implemented to achieve the goals of B & B. Custom Woodworks, Inc.
Data Collection Methodology
The data collection methodology for the study differed in many ways from the typical empirical study. The purpose of the study was to find information that could be appkied practically to the business model. The literature found in the course of the study included sources that often entailed advice, rather than empirical data and analysis of in the traditional manner. Few empirical studies were found that were applicable to the case at hand. Therefore, the study relied on many Internet sites and governmental agencies that were for the benefit of small business development.
The data collection methodology included a search of Internet sources. Search engines and other resources found on websites were used to locate appropriate materials. The data found in the study was qualitative and the analysis subjective. The reason for this the data collection methodology and analysis scheme is an alignment with the purpose of the study. The purpose of the study is not merely to find facts, but to develop a practical plan that can be applied to the business problem at hand.
This research study goes beyond simply gathering information. The purpose of this study is to provide a framework upon which to build the business of B & B. Custom Woodworks, Inc. At this point, the action that will result from this study has not been taken. Therefore, one cannot draw conclusions on the results of the analysis and development of the marketing plan. The marketing plan will draw heavily from the information that was found during the data collection phase of the study. However, it will be taken in reference to the other information that is found and the goals of B & B. Custom Woodworks, Inc. This action research study relied on document analysis, and the conclusions contained in the sources that were found.
An attempt was made to find the most reliable sources possible and information from the most pertinent sources. However, it might be noted that many of the sources found were Internet sources and would not stand the rigors of empirical research. The information contained in them was useful, as it provided a framework and practical advice upon which to build the marketing plan. This research used many sources that would not typically the being used in an academic research study due to the unique purpose of the study and the lack of empirical studies on the subject.
Data Analysis
The data analysis strategy used a similar method of analysis as that of a case study. Its word in the literature found during the literature review quantitatively as it related to the problem of developing and marketing strategy that would be effective for B & B. Custom Woodworks, Inc. It compared the various sources in terms of content and their applicability to the problem being addressed.
The data analysis of the study uses summary methods and takes into consideration all of the factors that can be identified and the literature of an the case of B & B. Custom Woodworks, Inc. itself. The findings of the study are applied to the development of the specific merits of a marketing plan for B & B. Custom Woodworks, Inc. The qualitative nature of the data analysis for the study will be presented in the findings and recommendations section of the study. The data will be presented in the form of a marketing plan that takes into consideration the findings of the literature review, a competitive analysis and SWOT analysis.
Findings
Findings of this research study will differ from the traditional academic research study in that they will consider factors that are specific to the market expansion of B & B. Custom Woodworks, Inc. The findings will include an analysis of the competitive landscape and a SWOT analysis, both on the local and national level. The following findings represent an analysis of the most relevant factors in the development of the market plan for B & B. Custom Woodworks, Inc.
Competitive Landscape
A competitive analysis begins with an Internet search for the custom woodworking in the local area of Chesapeake, VA. This search returns five results. The first is CopperWoodwork.com and has a dead link. It is not known what they do. The next group of results reveals Companies that do carpentry, custom cabinetry, and that make lumber and wood products. Expanding the search to Virginia Beach area results in more of the same. One company, Diablo, Woodworks, specializes in an arts and crafts, but it is not known what they do as they have no web site.
A search for the term, "awards plaques" in the Chesapeake, Va. area reveals a number of trophy and award graphics companies. Lee's Engraving Service offers specialized engraving but they also do not have a website. Many of the companies found specialized in trophies, as opposed to custom woodwork plaques and fine gifts. A majority of these companies specialized in the engraving of metal plaques for trophies and other similar awards. Not much is known about these companies, but they are not in the same target market as B & B. Custom Woodworks, Inc. Therefore, they are not of concern to this research study.
The local competitive landscape for the type of services offered by B & B. Custom Woodworks, Inc. reveals that there are business is unique and that they do not have any competitors that could be located in the Chesapeake or surrounding areas through an Internet search. The products and services offered by B & B. Custom Woodworks, Inc. are unique and should allow the company to establish a significant business in addition to that which it already serves. This analysis concludes that since no significant competitor exists in the area, the business will be able to capture a large segment of the local and surrounding area demand for its products and services. The engraving companies that were found do not do fine wooden items, but specialize in trophies, which is an entirely different segment of the market than that served by B & B. Custom Woodworks, Inc.
On a national level, the only competition that is of concern are those on the Internet that can reach a national.market. Those that only offer local service are of little concern on a national marketing level because they are inaccessible to the consumer base that will be targeted in the national marketing plan. In this category, it was found that numerous other businesses exist that could fill the same market niche that will be pursued by B & B. Custom Woodworks, Inc. The search term, "custom plaques gifts wooden" on Yahoo revealed over ten pages of companies that specialize in the same line of business. That indicates that market differentiation may be difficult in the national marketing campaign.
In addition, a search for "B & B. Custom Woodworks" found one listing in Chesapeake, Va. And several other companies that have the same name elsewhere in the country. Of the other companies with the same name did not sell the same types of products and were not located in the same local area, but in an Internet marketing campaign this could be an important factor. When customers search for the business by name, it is possible that these other companies may come up in the results, potentially causing brand identity confusion.
SWOT Analysis
Strengths. B & B. Custom Woodworks Inc. is a small company and can adjust to meet its customers' needs quickly. It specializes in custom woodworking orders and has served the local area for nearly four years. Its brand identity is established in the local area currently it does a steady business. Its greatest strength is that it can offer of customized service and meet its customer's specific needs.
B & B. Custom Woodworks Inc.'s greatest strength is that it is a small business and that it provides personalized service for all of its customers. This gives it an advantage over larger companies that are nationally based. The company has established itself as having a good reputation and has built a loyal customer following. These strengths will be the cornerstone of establishing a national brand presence. B & B. Custom Woodworks Inc. needs to keep its attitude of putting its customers first and giving them what they need when they need it. This personalized service is what has built the business and it is what will continue to grow a loyal customer base in the future.
Another key strength of B & B. Custom Woodworks Inc. is the product line itself. The products that it offers are unique and high quality. They are eye catching and exquisite. They offer a number of items that are both decorative and useful. Their line of special occasion woodwork items such as funerary items, are beautiful and unlike what other companies are offering. Currently, their product line is their key strength.
Weaknesses. One of the key weaknesses of B & B. Custom Woodworks Inc. is its inability to the reach its customers. Although, it offers a number products that are unique and are of high quality, its marketing campaign has been insufficient to attract the desired customer base. On the positive side, when one types the company name into Yahoo search engine, it comes up as the first result at the top of the page. However, the numerous searches of to try to find the company by product failed to reveal the results within the first three pages of search engines. This is a major weakness, as most customers only search through the first of one or two pages and do not go farther than that, especially if they find what they need on those pages. B & B. Custom Woodworks Inc. would benefit from a web redesign that includes consultation with a specialist in search engine optimization.
B & B. Custom Woodworks Inc. has obviously put considerable effort into their product line, but their marketing campaign has been weak. It is sufficient to attract a local following, but it is not reflective of the high quality of items that it offers. The products are featured on the web site, but little is done to actually sell the items, other than pictures. The website and marketing campaign are key weakness at this point in the growth and development of the company. These areas will be addressed further in the recommendations section of the study.
Opportunities. A lack of local competition is one of the greatest opportunities possessed by the company. Although the local market has been the key focus of the marketing campaign, a search reveals a much larger regional audience and no competition. On a national level, significant competition exists, and the company will have to differentiate its products and services from those already being offered on a national level. The products offered by B & B. Custom Woodworks Inc. offer the greatest opportunity for growth they are of high quality and unique. The ability to expand the market both regionally and nationally offers the greatest opportunity for the growth of the company. The uniqueness of the product line and lack of local and regional competition are the greatest opportunities that the company currently has in its possession.
Threats. Competition is always a threat to any business. Entry into the market of the custom woodworking business is relatively inexpensive and easy, compared to other businesses. However, in order to offer serious competition, requires heavy investment of capital and equipment. There are many small woodworking shops, but few can produce a high enough volume to offer the company serious competition in terms of volume. As the recession deepens, many are turning to starting their own businesses in order to add supplemental income. The business of custom carpentry and cabinetry is much more lucrative and many tend to draw newcomers into that market, rather than custom gifts and awards. This niche is not the normal root of entry into the woodworking business. Small start ups typically do not offer competition and are of little concern.
The recession and economic conditions in the United States represent another threat to the business. Custom gifts and awards are a luxury item and when money gets tight, people will often forego the purchase of these items in lieu of essentials. However, that only applies to a small segment of the market, and as was stated in the section on pricing, this market is the discount customer base. That is not that target market of B & B. Custom Woodworks Inc. The high-end target market is less price sensitive than those that would be affected by the recession the greatest. Targeting the correct market segment will help to alleviate many of the problems associated with the recession. The business needs to target a section of the market that is not as price sensitive as those in the discount category. Sticking to the core target market will be the answer to mitigating this problem.
Website Analysis
B & B. Custom Woodworks Inc. offers a number of high quality items that are beautifully designed and complement any style. They speak of luxury and sophistication. As we found out in the literature review, the web site can be one of the most important marketing tools that a company can have, particularly if they wish to attract a national customer base. The web site can be one of the best marketing tools that the company can have, but only if proper thought is put into its design. If not the website can detract from the fine quality of the products. The web site will be one of the most important tools for reaching the national market. Therefore, it is important that it be the best that it can be. The following will critique the website in terms of its ability to achieve the national recognition that the company wishes in its future.
The website is beautifully designed graphically and it is easy to locate the menu bar and shopping cart. However, the print is small and may be difficult for some people to view. In addition, the pictures are small and do not show the fine detail of the work to its best advantage. No key words were found on the first page. Other than the graphic at the top, which is not read the by the search engines that is just seen as a picture by the search engines. Investing in SEO would be one of the best moves that the company could make in terms of its website.
After considerable time searching, the address, and contact information of the company could not be found. It is not known where the company is located. This means the loss of local business. If one hands out business cards, that have an address and website on them, the local clientele needs to be able to clearly identify that they have reached of the correct business when they get the website. As it is, local customers may remember the name of the business and try to search for it on the web, but when they get to the website they have no idea whether they have reached the local company of or not. Having the address and phone number clearly displayed in a prominent place on the homepage would correct this situation. Furthermore, there may the customers who find the company through a search, and they may be more likely to purchase if they find that it is a local company. At the present time, they have no way of knowing that this business is located right in their local area. Knowing this would encourage locals to stop by and see what the company has to offer in person, heling the company to build personal local relationships. The customer should not have to search for the contact information and location of the business.
The next critique of the web site is the organization of the products on the page. The customer has to scroll through all of the products in order to find of what they are looking for. From one standpoint, it forces the ustomer of to go through all of the pages and see the entire line of fine products offered. On the other hand, it can befrustrating, particularly if the customer is looking for a particular item. The menu to the right has a number of categorized listings, but it could go further in listing a drop down menu that features these items in further detail. For instance, it might list clocks, picture frames, nautical items, and trunks. This would allow those that are looking for a specific item to find it quickly. Customers on the web tend to be impatient and will quickly abandon a site if they cannot navigate it easily and find what they need quickly.
In order to add value of to the website, as was indicated that in the literature review, content regarding custom woodwork would be an excellent way to keep customers coming back. The key strength of B & B. Custom Woodworks Inc. is its ability to offer personalized, local service. It needs to carry that same personal feeling into the national marketing campaign. A personalized section on the website about who the company is, where they began, and a little bit about the people behind the business would give the website that personalized feeling. Without that, it does not say anything unique about what the company has to offer. The website simply shows products to buy, but does nothing to distinguish them from the other competitors on the web. Personalizing the work and the people behind the work would make the website and the brand unique among its competitors.
In addition, perhaps an article about custom woodwork, about when and how to give gifts or other unique features would be an excellent way to add value to the site and to keep customers coming back. Seasonal reminders about gift giving occasions and how special custom woodwork of products leave their lasting legacy, would add interest to the site. A newsletter that features the various articles would also help to make the site unique. Another idea might be to add articles of about different types of wood, where of the company gets its materials, or something else that makes their brands and products special. In a world that is saturated by products and marketing schemes it is difficult to distinguish one's own personal brands and flavor. It is important to add uniqueness of that goes beyond the products that are offered. Offering a special personalized touch to the website is one way to accomplish this.
The B & B. Custom Woodworks Inc. web site is beautifully designed and highlights the fine wood craftsmanship that is their unique brand. However, several changes need to be made in order to make it the best experience possible for the customer. It is apparent that the website is not complete, as the pricing information needs to be included. However, the website must be more than just products and prices, it must offer the customer content that will keep them coming back and something a little bit extra about the people of behind the products. It is a beautifully designed website, but several improvements need to be made in order for it to represent the brand and the uniqueness of the brand to the customers. The products offered are beautiful and should speak for themselves, but in the world of web marketing, the customer must see this within the first few seconds on the web page.
Unlike a brick and mortar store, the customer can easily click the mouse and be gone in a flash. The most difficult job of the web designer is to hold the customers attention long enough to see the beautiful products. This will be the greatest challenge in the development of a national marketing plan. However, attention to developing a website that is the best that it can be and that reaches the right customers with the right message will be worth the effort. It is not enough to just have a website, the website must reach the customers with the right message as efficiently as possible.
Summary
An analysis of the competition reveals that B & B. Custom Woodworks Inc. has no competition on the local or regional level. They have an opportunity to expand their business not only locally, but regionally into the Virginia Beach and Norfolk areas. Other areas were not analyzed in this study, but may also serve as potential to markets in the future as well. The local and regional markets offer a considerably lucrative business that is not currently being tapped.
On a national level, it was found that a number of companies specialize in products and services that are similar to those offered by B & B. Custom Woodworks Inc. It is not known if the quality is comparable, because it is difficult to ascertain this by the pictures. The amount of competition found on a national basis may make it difficult for the company to establish a unique brand identity and will pose a significant risk to the success of a national marketing campaign. Product differentiation will be one of the most difficult obstacles to overcome in the national marketing effort. In order to overcome this competition, the web site will be critical. A SWOT analysis revealed that the greatest asset that the company has is its fine quality products and its personalized service. However, the ability to differentiate its product was found to be the key threat and weakness to be overcome.
Recommendations
The current strategy for expansion at B & B. Custom Woodworks Inc. is to develop a web site that will presents its products nationally in an attempt to increase business through greater the market exposure. As was found in the research study, knowing the target market and advertising to them is the key to success. It was found that many elements must be included in the marketing campaign that are not typically the considered.
For instance, pricing was found to be an essential element of the marketing campaign. It was found that low prices were not always the best in terms of product placement of because they build a low customer expectation of the quality of the product. Pricing is a key strategy that is used in positioning in the market. The research also found that in order to recession proof the business and to target of a market that was less price sensitive, it would be necessary to establish itself within the higher-end market. If the pricing strategy is not an alignment with this positioning strategy, the then products will not reach the correct target market.
It was determined that in the past, business customers were a larger segment of revenues than residential market. Residential customers are more price sensitive than business customers because they have smaller budgets. Business customers will not only be willing to purchase higher priced items, they will be making purchases more frequently and on a regular basis. B & B. Custom Woodworks Inc. has a large line of products that are geared towards unique gifts and special occasions. However, the residential customer will be likely to make one of these purchases on a less frequent basis. In order to build the residential customer base, the company will have to market to a larger the area than just the local Chesapeake, Va. area. The website will play a key role in the ability to do this, but other avenues would also be helpful, such as magazine ads or local newspaper ads letting people know the fine products and services that are offered. If it is within the budget, perhaps even local television or radio advertisements would be helpful to reach residential customers.
In the beginning of this research study, the national market was considered as the key to increasing business. However, through the course of this research, it was found that considerable growth could be achieved through local and regional marketing due to a lack of competition. The local and regional markets should not be ignored as a source for potential growth, particularly in the area of residential customers. The number of potential business customers could also increase through the addition of local and regional marketing efforts. A listing in the "Business Services" section of classifieds and Yellow Pages would also help to increase local and regional markets. There are many other suggestions that could be the included in the marketing plan to increase both local and residential business. Any low-cost or free advertising sources should be pursued in addition to this strategy.
The focus of this study was on using the web site to increase national customer recognition and a larger target audience. However, the results of this study demonstrate that this may be a more difficult task than concentrating on local and regional marketing. It was found that a number of companies exist offering competitor products and brands. Many of them were found to be small businesses that were similar to B & B. Custom Woodworks Inc. The website will be a key factor in the ability to establish differentiation from these other competitors.
A thorough analysis of the website was conducted in it was found that several changes would help to make the shopping experience easier for the customer and to develop the business. These changes included the inclusion of the address and phone number of the business in a prominent location of on the homepage. Other changes included the increasing the font size, more detailed pictures that show the fine details of the products, and categorization of the products. Eventhough the Internet offered exposure to millions of potential customers, it will fail to capitalize on these opportunities if it does not meet their expectations.
Web customers are picky and this latest inconvenience will cause them to quickly click out of the page and go to the competition. Web customers want it fast and they do not want to spend the time of looking for what they need. The web can be a lucrative market, but it can be difficult to capture if the website of is not the best that it can be. In order to design a website that will be the most effective in increasing sales, the designer omust place themselves in the customer's shoes and take a critical look at the experience that the customer has from the time the website first begins to load. It does not load quickly, or they cannot quickly locate what they wish to find, then they are as good as gone.
The web customers are a tough audience and detailed attention must be paid to their experience from the beginning of their experience to the end of checkout. It was found that customers do not like too fill in complicated forms at check out, nor do they wish to spend time searching through pages, regardless of how beautiful the products are. Web design is more than just words on a page, it is the experience and the customer must have a good experience, just as they would if they were entering a brick and mortar store. Many of the same principles apply to websites that apply to a physical store front location. Making certain that the website meets these criteria is one of the most important recommendations that was discovered during this research study.
The final recommendation is essential if any of the other recommendations are to have any effect. The final recommendation is that in order for any marketing plan to work, the customers have be able to find the business. If they do not know you are there, they will not buy products from you. This is the number one rule of any marketing campaign. As we discussed, it is not enough to simply get the word out, but the right message must be sent to the right people at the right place and time.
Currently, B & B. Custom Woodworks Inc. does not appear in the top three web pages when searching using one of the most popular search engines. They can be found if the customer knows the name of the business, but at the same time, when they type in "B & B. Custom Woodworks" the sites of other competitors also come up. If proper attention of is not paid to increasing search engine ranking, then the national marketing campaign and website cannot be expected to achieve marketing goals. An effort must be made to increase search engine rankings and to keyword optimize the website. Search engine optimization differs from web site design. Some designers also specialize in search engine optimization but these fields are often no longer interconnected. Therefore, it is recommended that the company hire both a web designer and a search engine optimization professional in order to achieve the results that they desire.
Advertising is only effective if it establishes brand identification and products in a way that reach the target market. That is not enough to simply have advertising. The advertising has to carefully establish a brand in the minds of the customer. For this reason, it is recommended that that B & B. Custom Woodworks Inc. focuses their marketing attention on establishing brand recognition among the business customer market, as these are the largest segment of the their of the customer base.
Action Plan
These recommendations establish clear steps and specific action that need to be taken based on the research findings. The following represents the actions that need to be taken in order to implement the plan as described.
1. Conduct research on the established the quality and pricing structures of key competitors, particularly on the web.
2. Onces a pricing strategy for similar products is found, prices need to be adjusted so that they reach the target market. Prices should not be on the lower end of the spectrum, but possibly not on the extreme high end either, unless the company is certain that they can establish themselves in the luxury market.
3. Redesign the website so that it reflects brand differentiation and caters to the target market.
4. Research local businesses that may be potential customers and the design brochures that can be distributed to them that feature the business product lines.
5. Locate the local and national magazines that are read by the target audience. Place ads in them. Research advertising costs and establish an ad campaign in these publications.
6. Make a list of local media such as newspapers, the television, and radio stations that may be potential advertising avenues to expand advertising to a regional level.
7. Research local trade shows for the businesses where a presence could be established and the items that could be displayed with the target market.
SECTION III: CLOSING
Conclusions
This research focused on establishing venues for increasing the business of B & B. Custom Woodworks Inc. The company has managed to establish itself as a high quality producer of custom woodwork products such as plaques and gifts. The company wishes to expand its product offerings to a larger audience in order to gain a larger market share. In order to do this it intends to launch a national campaign that features its products on a website. The research found several key Factors that may influence the success of the plan,
The first is that before the company is ready to expand, it first has to establish the exact market that it wishes to reach. It must decide how it will reach these market sectors. It must launch a different marketing campaign for its residential customers and for business customers. Both of these key target groups have different needs and different buying habits. The marketing plans need to be carried out as two separate efforts that are specifically targeted to only one market.
It was also found that pricing will play an important role in the ability to establish products within the key target market. If pricing is too low, then it will not cater to the correct market and result in proper market positioning. In addition to pricing, it was found that the website needs to be adjusted so that it also targets the proper the market. The Key to successful marketing is to have the right product in the right place at the right price. Currently, B & B. Custom Woodworks Inc. offers an excellent product and exquisite laser engraving services. It needs concentrate on highlighting the quality of its work so that it can achieve establishment in the market that is with the right customer base to sustain it into the future.
Statement of Learning
As a result of this study, I have learned the importance of making certain that my marketing efforts are focused on the right group of people. In the beginning, it was easy to fall into the trap of thinking that if I offered a lower price, then it would automatically result in an increase in sales. However, I discovered that this can be a fatal mistake and that it could lead to the inability to reach the high-end customers that I desire. In addition, I learned that the first step to establishing a marketing campaign is to know which the customers are your key focus. It was easy to fall into the trap of only attending to residential customers and ignoring the ones that were my main business.
One of the key lending experiences from this project is that it is not enough to just launch a marketing campaign and think that it will automatically work. One has to consider their audience, their products, and how to capture the target market. I also learned that it is important to be critical of the materials that are presented to make certain that they present the product in a manner that will reach the target market. The most important element of the marketing campaign is the customer. If they are not happy, sales will not happen, regardless of how wonderful the product is in comparison to those offered by the competition.
Through this research project I learned that focusing on the target market is the most important element of the market plan. Breaking the market down into its proper segmentation will help to focus the marketing campaign so that it reaches each sector. The most important thing that I learned from this research is that a back to basics approach that concentrates on the core strategies and strengths of the business is the most important factor of in creating future success. With this in mind, I look forward to watching a marketing plan that will drive the business to reach its sales goals.
References
Arkansas Small Business and Technology Center (ASBTDC) (n.d.) Marketing for Small Businesses. Retrieved February 16, 2011 from http://asbdc.ualr.edu/business-information/4502-small-business-marketing.asp
Bassi, L., & McMurrer, D. (2005) What to do when people are your most important asset, Handbook of Business Strategy, 6 (1): 219-224.
Black, T. (2010). How to Improve Your E-Mail Marketing. Inc.com. Retrieved February 16, 2010 from http://www.inc.com/guides/2010/05/email-marketing-tips.html
Blackford, M. (2003). A History of Small Business in America. Chapel Hill University of North Carolina Press,
Bullas, J. (2010). 10 Ways to Put Your Website Content in Front of More People and Drive More Traffic. Infinity Technologies. Retrieved February 20, 2010 from http://www.infinitytechnologies.com.au/blog/2010/01/06/10-ways-to-put-your-website-content-in-front-of-more-people-and-drive-more-traffic/
Brigida, D. (2008). Generating Buzz: Using Social media to Drive Website Traffic. TEN. October 29, 2008. Retrieved February 15, 2011 from http://www.nten.org/blog/2008/10/30/generating-buzz-using-social-media-to-drive-website-traffic
Bureau Consumer Protection (2011). Advertising and Marketing on the Internet. Retrieved February 16, 2011 from http://business.ftc.gov/documents/bus28-advertising-and-marketing-internet-rules-road
Bureau of Consumer Protection (2009). The CAN_SPAM Act: A Compliance Guide for Business. Retrieved February 16, 2011 from http://business.ftc.gov/documents/bus61-can-spam-act-compliance-guide-business
Carland, J.C. & Carland, J. (1992). Managers, small business owners and entrepreneurs: The cognitive dimension. Journal of Business and Entrepreneurship; 4,(2).
Dailey, W. (2011). Small Business Branding 101. February 10, 2011. FOX Small Business Center. Retrieved February 15, 2011 from http://smallbusiness.foxbusiness.com/marketing-sales/2011/02/10/small-business-branding/
Dubois, L. (2010). The Hills Are Alive With Social Chatter. Inc.Com. January 13. 2010. Retrieved February 16, 2011 from http://www.inc.com/articles/2011/01/social-media-returns-von-trapps-to-center-stage.html
Engelhoff, T. (2008). How to market, Advertise, and Promote Your Business or Service in Your Own Backyard. John Wiley & Sons.
Federal Trade Commission. (2011). "Remove Me" Responses and Responsibilities. Retrieved February 16, 2011 from O. http://www.ftc.gov/bcp/edu/pubs/business/alerts/alt112.shtm
Flauaus, J. (2008). Anchor Accounting and Tax. Retrieved February 13, 2011 from http://anchoraccountingandtax.com/4.html
Gilkey, C. (2011) the ABC's of Pricing. Retrieved February 6, 2011 from http://www.inc.com/guides/201101/guide-to-the-ABCs-of-pricing.html Retrieved
Haskell, M. (2010). Business examine health changes. March 24, 2010. Bangor Daily News (ME) Retrieved February 26, 2011 from http://new.bangordailynews.com/2010/03/23/business/businesses-examine-health-changes/
Isidro, I (2009). 10 Rules for Small Business Success. February 14, 2011 from http://www.powerhomebiz.com/vol19/rules.htm
ISoftWareReviews.com. (2010). Top 8 Design Tips for E-Commerce Website. Retrieved February 16, 2011 from http://www.isoftwarereviews.com/top-8-design-tips-for-e-commerce-website/
Janoschka, S. (2004). Web Advertising: New Forms of Communication on the Internet. Amsterdam: John Benjamins Publishing Company, 131: 227.
Kalb, L. (2002). Small Business Owners Face Challenges Establishing Retirement Plans
Sacramento Bee, the (CA). May 7, 2002. Knight Rider/Tribune Business News
Martin, C. (1988). Starting your new business: a guide for entrepreneurs. Los Altos: Crisp Publications, Inc.
Moutray, C. (2008). Looking Ahead: Opportunities and challenges for Entrepreneurship and Small Business Owners. Office of Advocacy. U.S. Small Business Administration. Retrieved February 14, 2011 from Http://www.sba.gov/advo/research/rs332tot.pdf
Morebusiness. (2008). 8 Ways to recession proof your business opportunities. May 2, 2008. Retrieved February 6, 2011 from http://www.morebusiness.com
Morebusiness (2009). Marketing in a Recession: 5 Ideas to win Sales. March 26, 2009. Retrieved February 6, 2011 from http://www.morebusiness.com/5-marketing-ideas-recession
Patterson, S. (n.d.). 8 Easy Ways to Optimize Your Website. ADDME.com. Retrieved February 15, 2011 from http://www.addme.com/newsletters/issue342.htm
Pleshette, L. (2010) Deadly Mistakes of Small Business. February 14, 2011 from http://www.powerhomebiz.com/vol90/mistakes.htm
Ross, E. (2010). A 'friend' to small businesses: Facebook, Twitter tools topic of summit planned to meet rural challenges. March 7, 2010. Hutchinson News, the (KS).
Wade, W. (2010). Database: Newspaper Source. American Banker. 175 (30): 1-9. Retrieved February 6, 2011 from http://www.hutchnews.com/Bizag/BIZ — social-media
"Workforce, diversity and corporate creativity." (2005). Originally published in the Handbook of Business Strategy. 6 (1). Retrieved February 16, 2011 from http://www.innov-edge.com/workforcediversity.htm
---
Are you busy and do not have time to handle your assignment? Are you scared that your paper will not make the grade? Do you have responsibilities that may hinder you from turning in your assignment on time? Are you tired and can barely handle your assignment? Are your grades inconsistent?
Whichever your reason is, it is valid! You can get professional academic help from our service at affordable rates. We have a team of professional academic writers who can handle all your assignments.
Plagiarism free papers
Timely delivery
Any deadline
Skilled, Experienced Native English Writers
Subject-relevant academic writer
Adherence to paper instructions
Ability to tackle bulk assignments
Reasonable prices
24/7 Customer Support
Get superb grades consistently
Online Academic Help With Different Subjects
Literature
Students barely have time to read. We got you! Have your literature essay or book review written without having the hassle of reading the book. You can get your literature paper custom-written for you by our literature specialists.
Finance
Do you struggle with finance? No need to torture yourself if finance is not your cup of tea. You can order your finance paper from our academic writing service and get 100% original work from competent finance experts.
Computer science
Computer science is a tough subject. Fortunately, our computer science experts are up to the match. No need to stress and have sleepless nights. Our academic writers will tackle all your computer science assignments and deliver them on time. Let us handle all your python, java, ruby, JavaScript, php , C+ assignments!
Psychology
While psychology may be an interesting subject, you may lack sufficient time to handle your assignments. Don't despair; by using our academic writing service, you can be assured of perfect grades. Moreover, your grades will be consistent.
Engineering
Engineering is quite a demanding subject. Students face a lot of pressure and barely have enough time to do what they love to do. Our academic writing service got you covered! Our engineering specialists follow the paper instructions and ensure timely delivery of the paper.
Nursing
In the nursing course, you may have difficulties with literature reviews, annotated bibliographies, critical essays, and other assignments. Our nursing assignment writers will offer you professional nursing paper help at low prices.
Sociology
Truth be told, sociology papers can be quite exhausting. Our academic writing service relieves you of fatigue, pressure, and stress. You can relax and have peace of mind as our academic writers handle your sociology assignment.
Business
We take pride in having some of the best business writers in the industry. Our business writers have a lot of experience in the field. They are reliable, and you can be assured of a high-grade paper. They are able to handle business papers of any subject, length, deadline, and difficulty!
Statistics
We boast of having some of the most experienced statistics experts in the industry. Our statistics experts have diverse skills, expertise, and knowledge to handle any kind of assignment. They have access to all kinds of software to get your assignment done.
Law
Writing a law essay may prove to be an insurmountable obstacle, especially when you need to know the peculiarities of the legislative framework. Take advantage of our top-notch law specialists and get superb grades and 100% satisfaction.
What discipline/subjects do you deal in?
We have highlighted some of the most popular subjects we handle above. Those are just a tip of the iceberg. We deal in all academic disciplines since our writers are as diverse. They have been drawn from across all disciplines, and orders are assigned to those writers believed to be the best in the field. In a nutshell, there is no task we cannot handle; all you need to do is place your order with us. As long as your instructions are clear, just trust we shall deliver irrespective of the discipline.
Are your writers competent enough to handle my paper?
Our essay writers are graduates with bachelor's, masters, Ph.D., and doctorate degrees in various subjects. The minimum requirement to be an essay writer with our essay writing service is to have a college degree. All our academic writers have a minimum of two years of academic writing. We have a stringent recruitment process to ensure that we get only the most competent essay writers in the industry. We also ensure that the writers are handsomely compensated for their value. The majority of our writers are native English speakers. As such, the fluency of language and grammar is impeccable.
What if I don't like the paper?
There is a very low likelihood that you won't like the paper.
Reasons being:
When assigning your order, we match the paper's discipline with the writer's field/specialization. Since all our writers are graduates, we match the paper's subject with the field the writer studied. For instance, if it's a nursing paper, only a nursing graduate and writer will handle it. Furthermore, all our writers have academic writing experience and top-notch research skills.
We have a quality assurance that reviews the paper before it gets to you. As such, we ensure that you get a paper that meets the required standard and will most definitely make the grade.
In the event that you don't like your paper:
The writer will revise the paper up to your pleasing. You have unlimited revisions. You simply need to highlight what specifically you don't like about the paper, and the writer will make the amendments. The paper will be revised until you are satisfied. Revisions are free of charge
We will have a different writer write the paper from scratch.
Last resort, if the above does not work, we will refund your money.
Will the professor find out I didn't write the paper myself?
Not at all. All papers are written from scratch. There is no way your tutor or instructor will realize that you did not write the paper yourself. In fact, we recommend using our assignment help services for consistent results.
What if the paper is plagiarized?
We check all papers for plagiarism before we submit them. We use powerful plagiarism checking software such as SafeAssign, LopesWrite, and Turnitin. We also upload the plagiarism report so that you can review it. We understand that plagiarism is academic suicide. We would not take the risk of submitting plagiarized work and jeopardize your academic journey. Furthermore, we do not sell or use prewritten papers, and each paper is written from scratch.
When will I get my paper?
You determine when you get the paper by setting the deadline when placing the order. All papers are delivered within the deadline. We are well aware that we operate in a time-sensitive industry. As such, we have laid out strategies to ensure that the client receives the paper on time and they never miss the deadline. We understand that papers that are submitted late have some points deducted. We do not want you to miss any points due to late submission. We work on beating deadlines by huge margins in order to ensure that you have ample time to review the paper before you submit it.
Will anyone find out that I used your services?
We have a privacy and confidentiality policy that guides our work. We NEVER share any customer information with third parties. Noone will ever know that you used our assignment help services. It's only between you and us. We are bound by our policies to protect the customer's identity and information. All your information, such as your names, phone number, email, order information, and so on, are protected. We have robust security systems that ensure that your data is protected. Hacking our systems is close to impossible, and it has never happened.
How our Assignment  Help Service Works
You fill all the paper instructions in the order form. Make sure you include all the helpful materials so that our academic writers can deliver the perfect paper. It will also help to eliminate unnecessary revisions.
2.      Pay for the order
Proceed to pay for the paper so that it can be assigned to one of our expert academic writers. The paper subject is matched with the writer's area of specialization.
3.      Track the progress
You communicate with the writer and know about the progress of the paper. The client can ask the writer for drafts of the paper. The client can upload extra material and include additional instructions from the lecturer. Receive a paper.
4.      Download the paper
The paper is sent to your email and uploaded to your personal account. You also get a plagiarism report attached to your paper.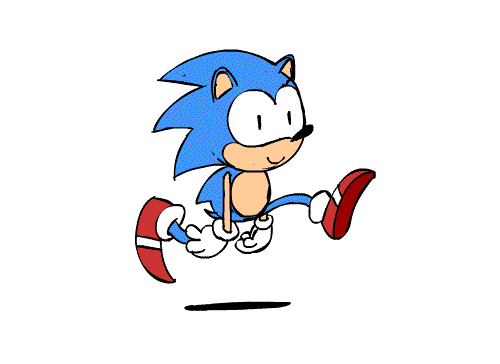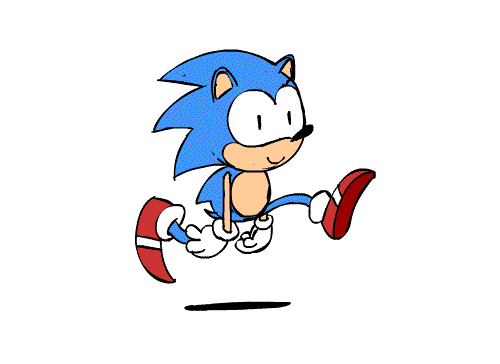 PLACE THIS ORDER OR A SIMILAR ORDER WITH US TODAY AND GET A PERFECT SCORE!!!
---