Barthelme's Short Stories
Donald Barthelme wrote novels, short stories, children's literature and more. His style was called "experimental" and sometimes seemed "impersonal" (Lingan, John). A writer in the Texas Observer recently said that Barthelme's plots "are about as straightforward as a Picasso portrait" (Agresta, Michael). Nevertheless, his works draws one in at the start, tethers one to the plot and often leaves one dizzy, unnerved and even somewhat fearful.
Of the four, "The Glass Mountain" was the most roller coaster type ride of all. A fairy tale of great depth and wit, the story spins the tale of a youth, presumably some kind of knight, attempting to scale a glass mountain situated in the midst of a modern city ("The Glass Mountain"). His goal, an enchanted symbol and a castle of pure gold at the top. While the youth was new to the neighborhood, he had so-called acquaintances to cheer him on his quest. With shouts of "shithead" and "asshole" from below, the youth had a bird's eye view of the city as he hammered his way up the side of the mountain (The Glass).
Vivid depictions of junkies, dog walkers, and the odd apprehension of a tree cutting person, create a landscape of sight and sight (The Glass). These descriptions leave the reader with a sense of powerful disdain for urban life and perhaps a slap at rapid progress. Dying and dead horses and knights litter the ground around the mountain and despite this evidence of previous failures, the youth continues his mission to "disenchant" the symbol because "stronger egos still need symbols." (The Glass). While his critical friends continue to shout to him with "won't he make a splash when he falls, now" and "fart-face fool," the youth recounts the names of the knights who failed, all of whom lie below (The Glass). Blaming the wearing of full armor by the previous knights for their failure, one must presume the youth wears no armor. As his friends strip the fallen knights of all valuables, he notes the "lean headed eagle with blazing rubies for eyes" that guards the golden castle. Recalling that the eagle is the typical method of breaching the castle, the precise means is described, from being caught in the talons, flown about the castle, the knight, or hopefully the youth, pulling out a knife as they approach a balcony, amputating the eagle's legs, falling safely down, and ultimately discovering a beautiful princess (The Glass). As the process indicates, a fully armored knight would not survive the eagle flight and the youth then suddenly remembers he forgot the Bandaids. This hilarious leap is fitting as he reconsiders the entire climb all for returning to obtain Bandaids, but he wants no further nasty comments from his friends and thus forges ahead.
When the eagle finally takes the youth into its' talons, all proceeds as expected, including the youth's safe landing on the balcony. Upon making entry to the glorious castle, the youth finds the enchanted symbol "layered with meaning" and when he touched it, it transformed and there stood the beautiful princess (The Glass). In what one might envision as disgust, he threw the princess headfirst down the mountain to his friends who he knew could deal with her (The Glass).
The first thing that stands out is that this not the typical fairy tale with romantic sentiments and happiness ever after. However, Barthelme used the "fairy tale" to convey an updated and irreverent version while poking at society and its' conventional attitudes. This story had great humor and pure silliness and still made a point.
Two choices are present in the fairy tale. Either the other knights knew what was actually in the castle and did not know the conventional method of approaching which means the youth was completely wrong or the youth had his goal correct but should never have touched the enchanted symbol. The joy of this story is the taunting the youth receives clearly due to his friends sense of disaster sure to strike. There are so many presumptions one must make in this story since the reader does not know for sure if the youth wears any type of armor, likely not, and did he not notice all the dying horses and knights? As with any good story, one finishes this one still wanting more.
One of Barthelme's short stories that begins with what seems to be humor and delves deeper into a more serious matter is the "The School." So much of this story is about death that at first glance it might be considered an exaggerated rendering of a year in the life of one elementary school teacher. Tragedy befalls a classroom at every turn, with the inexplicable deaths of all the orange trees planted by the students ("The School"). While this might be explained away as a natural phenomenon, it is only the beginning.
A student discovers a puppy, which the teacher, Edgar, foretells in his own thoughts, will surely die. Edgar's concern is evidenced by his morning checks on the puppy in the closet until indeed, he discovers it dead and has it safely disposed of by the janitor ("The School"). A lot of dying does occur, but Edgar, while at one moment seeming to protect the children from the ongoing string of bad luck, makes his own fateful contribution. It seems important that Edgar discusses the tropical fish and their deaths, "we expected the tropical fish to die" "but the lesson plan called for a tropical fish" ("The School"). Knowing, that not only did the tropical fish die last year, and this particular class was having a horrible number of various deaths, Edgar still sacrificed the fish. One can only surmise how much the lessons plans actually formed the basis of acquiring different life forms in the classroom, but the episode is surely compelling.
The deaths progress from plants and animals to humans. Beginning with the Korean child adopted by the class through the Help the Children program, the story takes dramatic bad luck and death to a new level. Parents of students begin dying. These deaths are significant, because the manner and cause of these deaths are, at least, unusual. Suicide, massive death in a car accident-added to grandparents dying was overwhelming and one would think the students were devastated ("The School"). When two fellow students die together in a freak accident the deaths seem to have reached as far as is possible. With surprising resilience, the students sought answers to death using strangely advanced vocabulary. With Edgar unable to offer sufficient answers, the children requested that Edgar make love to the teaching assistant, Helen. Odd, but while Edgar and Helen shared some kisses, no sex took place ("The School"). Finally, a new gerbil appears and the students cheer. If that is not proof of starting over with life what else could possibly work? The gerbil represents a fresh start after all the death. This ending takes the reader from detailed death, numbing in its' numbers and instead introduces another natural biological fact, reproduction. Since death had overtaken the calamitous classroom, it is fitting that a question about a life giving act ended it.
It would be unfair and too easy just to say that "The School" is about death. This story touches upon the innocence of children, their perceptions and understanding. Those students knew that Edgar liked the teaching assistant, they picked up on his unintentional nuances and even had their own sense of death having a place but wanting to hear an explanation from an adult. That need for an explanation is true of children everywhere on just about any subject so Barthelme had a feel for it.
In "Some of Us Have Been Threatening Our Friend Colby" Colby does some act of "going too far" deemed deserving of punishment and a group of his friends decide that hanging is the proper method (Barthelme). This unusual story details the specifics of preparation for the hanging and even Colby is eventually in agreement with his due punishment (Some of Us). At first it seems this is more humorous, for who would seriously consider hanging a friend, but indeed, a hanging is truly the goal (Some of Us).
This evil little tale is a virtual "how-to" for a proper hanging. The specifics are detailed, from the method and procedure, necessary items, location and timing. Poor Colby, who had "gone too far" in his behavior was even asked his opinion about music choice and whether the hanging should be from a gibbet or a tree (Some of Us). Discussion abounds between the friends on every detail. They of course realize that caution is needed since their activity is definitely illegal so the wording of invitations will be ambiguous. One friend is an architect who can plan the right way to build a gibbet. Another owns limosines for transportation but the drivers will need to be paid. Cost is of no concern for their dear friend and this event, so transportation is also included. This is a well planned and conceived event, invitations, limousines for transportation of guests to the hanging tree and all the necessary accoutrement's including drinks (Some of Us). It becomes ghoulish and obscene when one reflects that these people are Colby's friends! What could he have possibly done to deserve such animosity from his own friends? One is left to dangle precariously since no answer to that question is revealed. But the narrator does point out that no one ever went too far again.
The most egregious part of the discussion occurs in contemplating whether rope or wire should be used for the hanging. One friend who has been quiet all along suddenly advocates the wire. A wire? Surely not, Colby would assuredly suffer to excess by choking and likely decapitation. His friends cannot be serious and Colby's luck at last wins him some solace as he is granted a reprieve from the wire (Some of Us). The narrator uses caution for the environment as a way to get the others to back off the idea of a wire since it would hurt the tree! Of all the stories, this one is hardest to digest because it makes clear that the friends successfully exterminate Colby. Punishing a friend by death, for whatever act, is so unexpected along with the manner of these friends, so mundane and unassuming, that the story achieves the absurd. Another part of this story that catches the reader's attention is that this group apparently believes they have the authority to judge one another's actions. Again noticing that no one else ever went "too far again" implies this 'authority'.
Jason Vines call the town in Barthelme's "A City of Churches" a sick town. ("A Sick Town"). Vines points to Barthelme's use of irony and diction to reflect a society of virtual uniformity with no buildings except churches (A Sick). The story is definitely strange with its' endless churches and sense of total conformity. Any claims of choice in religion is simply untrue since so many other religious groups are excluded, not to mention non-believers ("A City of Churches"). All services, businesses, living quarters, jobs, everything is located in one of the many churches. Cecelia, who is planning to open a branch of a car rental agency, comes to Prester and discovers unfathomable distrust of all things not of Prester. Mr. Phillips welcomes Cecelia to Prester and shows her about town explaining how things operate there (A City). He shows her an apartment in a belfry, including the church bell. Cecelia wants a different place, and Phillips offers to show her one where she will share with others but ther e is no bell. Cecelia wants one where she does not share with others. This is simply not done! Mr. Phillips admits all the buildings are churches and asks Cecelia her religious preference who fails to identify any denomination. However, Cecelia offers that she can "will" her dreams, or at least most of them and Mr. Phillips asks about the content of these dreams. Cecelia tells him the subject matter is sexual, which is clearly not acceptable in Prester (A City).
As she begins to realize that Prester is not the place for her, Cecelia lets Mr. Phillips know of her reluctance. But Mr. Phillips identifies Prester as "perfect" and that with some work Cecelia will fit in well. She is uninterested and in her haste to go, Mr. Phillips grabs her arm, in an effort to force her to stay because they have a car rental location in one of the churches prepared for her. She dismisses this option, just like she dismissed the apartment in the belfry, as unfeasible since a young man had called out that "everyone in town owns cars" and thus she would have no business. Even dreaming of worst fears does not seem to effect Mr. Phillips but Cecelia must get away.
"A City of Churches" cannot just be called creepy. It addresses so many different things such as privacy, religion, sexuality and other issues of freedom. Uniformity is the key in Prester and all citizens shall conform to the rules. While this piece has more dialogue than the other stories, it remains true to the minimalism Barthelme was known for and still evokes the urbanity of Prester. The youth who called out to Cecelia is also an interesting reference point since it is typically young people who rebel or find fault with the way things stand. One gets the impression that Cecelia is also rather young than an older lady and that is possibly another reason she is quick to see the difficulties Prester presents.
Barthelme has been called a post-modern writer and while that label surely seems to fit, he also stretched his skills even farther. His dark parody, twisted humor and reflections on society made use of the simplest and everyday activities of life. From schools and churches to life and death. he addressed the reader without always defining a theme or message. Each of the four stories contemplate issues, some of which are often uncomfortable at the least. Seeking answers to age old questions, exploring issues of choice, hoping to understand symbols in our lives, and questioning the vagaries of friendship, they are individually shaped and molded to defy any specific standards that the literary culture might require.
As one critic wrote regarding Barthelme's fiction it, "abides only by a . . . dream logic where every law is tentative, seemingly firm ground liable to suddenly melt and swallow you up like quick sand" (Negative, Gus). A very well said verbal portrayal of some of the writings of Donald Barthelme.
Works Cited
Agresta, Michael "City of Surfaces" The Texas Observer, Mar 5, 2010 Web. 19 July 2010.
.
Barthelme, Donald. "A City of Churches" Web.
Barthelme, Donald. "Some of Us Have Been Threatening Our Friend Colby." Web.
Barthelme, Donald. "The Glass Mountain" Web.
Barthelme, Donald. "The School" Web.
Lingan, John. "Hiding Man: A Biography of Donald Barthelme by Tracy Daugherty |
Quarterly Conversation." The Quarterly Conversation. Web. 19 July 2010.
.
Negative, Gus. "Ipl2 Literary Criticism." Ipl2: Information You Can Trust. Web. 19 July
2010. .
|Vines, Jason. "A Sick Town | Hypersyllogistic." Hypersyllogistic | Politics, Culture,
Entertainment, Discussions, Blogs, Photos. Web. 19 July 2010.
.
Wilson, Aaron. "THE SCHOOL by Donald Barthelme A Critique." Soulless Machine. Web.
19 July 2010. .
---
Are you busy and do not have time to handle your assignment? Are you scared that your paper will not make the grade? Do you have responsibilities that may hinder you from turning in your assignment on time? Are you tired and can barely handle your assignment? Are your grades inconsistent?
Whichever your reason is, it is valid! You can get professional academic help from our service at affordable rates. We have a team of professional academic writers who can handle all your assignments.
Plagiarism free papers
Timely delivery
Any deadline
Skilled, Experienced Native English Writers
Subject-relevant academic writer
Adherence to paper instructions
Ability to tackle bulk assignments
Reasonable prices
24/7 Customer Support
Get superb grades consistently
Online Academic Help With Different Subjects
Literature
Students barely have time to read. We got you! Have your literature essay or book review written without having the hassle of reading the book. You can get your literature paper custom-written for you by our literature specialists.
Finance
Do you struggle with finance? No need to torture yourself if finance is not your cup of tea. You can order your finance paper from our academic writing service and get 100% original work from competent finance experts.
Computer science
Computer science is a tough subject. Fortunately, our computer science experts are up to the match. No need to stress and have sleepless nights. Our academic writers will tackle all your computer science assignments and deliver them on time. Let us handle all your python, java, ruby, JavaScript, php , C+ assignments!
Psychology
While psychology may be an interesting subject, you may lack sufficient time to handle your assignments. Don't despair; by using our academic writing service, you can be assured of perfect grades. Moreover, your grades will be consistent.
Engineering
Engineering is quite a demanding subject. Students face a lot of pressure and barely have enough time to do what they love to do. Our academic writing service got you covered! Our engineering specialists follow the paper instructions and ensure timely delivery of the paper.
Nursing
In the nursing course, you may have difficulties with literature reviews, annotated bibliographies, critical essays, and other assignments. Our nursing assignment writers will offer you professional nursing paper help at low prices.
Sociology
Truth be told, sociology papers can be quite exhausting. Our academic writing service relieves you of fatigue, pressure, and stress. You can relax and have peace of mind as our academic writers handle your sociology assignment.
Business
We take pride in having some of the best business writers in the industry. Our business writers have a lot of experience in the field. They are reliable, and you can be assured of a high-grade paper. They are able to handle business papers of any subject, length, deadline, and difficulty!
Statistics
We boast of having some of the most experienced statistics experts in the industry. Our statistics experts have diverse skills, expertise, and knowledge to handle any kind of assignment. They have access to all kinds of software to get your assignment done.
Law
Writing a law essay may prove to be an insurmountable obstacle, especially when you need to know the peculiarities of the legislative framework. Take advantage of our top-notch law specialists and get superb grades and 100% satisfaction.
What discipline/subjects do you deal in?
We have highlighted some of the most popular subjects we handle above. Those are just a tip of the iceberg. We deal in all academic disciplines since our writers are as diverse. They have been drawn from across all disciplines, and orders are assigned to those writers believed to be the best in the field. In a nutshell, there is no task we cannot handle; all you need to do is place your order with us. As long as your instructions are clear, just trust we shall deliver irrespective of the discipline.
Are your writers competent enough to handle my paper?
Our essay writers are graduates with bachelor's, masters, Ph.D., and doctorate degrees in various subjects. The minimum requirement to be an essay writer with our essay writing service is to have a college degree. All our academic writers have a minimum of two years of academic writing. We have a stringent recruitment process to ensure that we get only the most competent essay writers in the industry. We also ensure that the writers are handsomely compensated for their value. The majority of our writers are native English speakers. As such, the fluency of language and grammar is impeccable.
What if I don't like the paper?
There is a very low likelihood that you won't like the paper.
Reasons being:
When assigning your order, we match the paper's discipline with the writer's field/specialization. Since all our writers are graduates, we match the paper's subject with the field the writer studied. For instance, if it's a nursing paper, only a nursing graduate and writer will handle it. Furthermore, all our writers have academic writing experience and top-notch research skills.
We have a quality assurance that reviews the paper before it gets to you. As such, we ensure that you get a paper that meets the required standard and will most definitely make the grade.
In the event that you don't like your paper:
The writer will revise the paper up to your pleasing. You have unlimited revisions. You simply need to highlight what specifically you don't like about the paper, and the writer will make the amendments. The paper will be revised until you are satisfied. Revisions are free of charge
We will have a different writer write the paper from scratch.
Last resort, if the above does not work, we will refund your money.
Will the professor find out I didn't write the paper myself?
Not at all. All papers are written from scratch. There is no way your tutor or instructor will realize that you did not write the paper yourself. In fact, we recommend using our assignment help services for consistent results.
What if the paper is plagiarized?
We check all papers for plagiarism before we submit them. We use powerful plagiarism checking software such as SafeAssign, LopesWrite, and Turnitin. We also upload the plagiarism report so that you can review it. We understand that plagiarism is academic suicide. We would not take the risk of submitting plagiarized work and jeopardize your academic journey. Furthermore, we do not sell or use prewritten papers, and each paper is written from scratch.
When will I get my paper?
You determine when you get the paper by setting the deadline when placing the order. All papers are delivered within the deadline. We are well aware that we operate in a time-sensitive industry. As such, we have laid out strategies to ensure that the client receives the paper on time and they never miss the deadline. We understand that papers that are submitted late have some points deducted. We do not want you to miss any points due to late submission. We work on beating deadlines by huge margins in order to ensure that you have ample time to review the paper before you submit it.
Will anyone find out that I used your services?
We have a privacy and confidentiality policy that guides our work. We NEVER share any customer information with third parties. Noone will ever know that you used our assignment help services. It's only between you and us. We are bound by our policies to protect the customer's identity and information. All your information, such as your names, phone number, email, order information, and so on, are protected. We have robust security systems that ensure that your data is protected. Hacking our systems is close to impossible, and it has never happened.
How our Assignment  Help Service Works
You fill all the paper instructions in the order form. Make sure you include all the helpful materials so that our academic writers can deliver the perfect paper. It will also help to eliminate unnecessary revisions.
2.      Pay for the order
Proceed to pay for the paper so that it can be assigned to one of our expert academic writers. The paper subject is matched with the writer's area of specialization.
3.      Track the progress
You communicate with the writer and know about the progress of the paper. The client can ask the writer for drafts of the paper. The client can upload extra material and include additional instructions from the lecturer. Receive a paper.
4.      Download the paper
The paper is sent to your email and uploaded to your personal account. You also get a plagiarism report attached to your paper.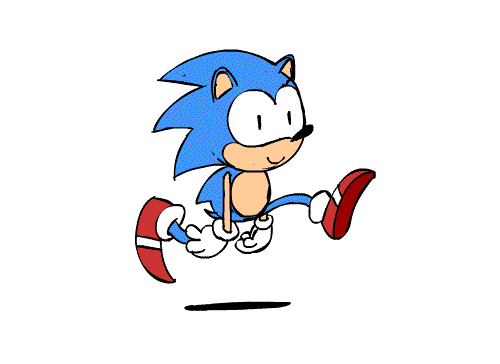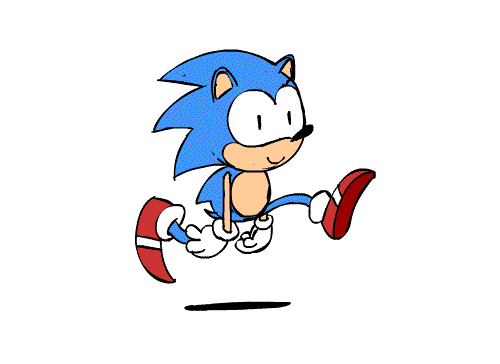 PLACE THIS ORDER OR A SIMILAR ORDER WITH US TODAY AND GET A PERFECT SCORE!!!
---