Business and Political Argument Against Outsourcing – Plant Relocation
The Electrocorp Case Study
In his economic allegory of free trade, the Choice, Russell Roberts suggests that free trade is ultimately beneficial to everyone involved: workers, producers, and the general public (2002). According to Roberts, two countries specialize in terms of products because one country possesses a comparative advantage over the other when it comes to a particular product. Roberts illustrates this concept by using the metaphor of a man, an owner and manager of a large television factory. Although this manager is an excellent typist, Roberts points out, he has hired a secretary to do his typing for him. When it comes to managing, Roberts possesses a comparative advantage over his secretary. He gifted in management while the secretary is not. It is better, therefore, for the manager to use this principal of comparative advantage to specialize in managing while his secretary specializes in typing. This arrangement benefits both the typist and the manager, in addition to the population of those who work in the company. For this reason, Roberts argues that free trade is optimal, despite its negative side effects (2002).
Unfortunately, those negative side effects exist, and although they may be overshadowed by the benefits of free trade, it doesn't make them any easier. Outsourcing is one of those negative side effects. Traditionally, Americans have seen outsourcing as an evil, and not always a necessary one. Outsourcing, they argue, causes displaces hard working Americans in favor of foreign workers. According to some, it even increases social problems over seas because foreign workers are forced to work for pennies on the dollar. According to free trade economists, however, outsourcings not only creates more and better jobs for Americans, but it also improves the social climate in third world countries. Outdated jobs that can be done in less technologically savvy environments are outsourced, leaving American room for new jobs and new technologies that are ultimately better paying jobs which eventually produce a greater number of jobs. In the same vein, outsourcing allows residents of third world countries to learn new skills that will help them be more marketable. Free trade economists also argue that trade opens borders, allowing third world and oppressed countries to be more open to Western ideals of democracy and freedom. But even though free trade economists argue that the benefits of outsourcing outweigh the cost, most agree that a cost-benefit analysis concerning outsourcing must be performed before an individual company can make the monumental decision to outsource their company.
An excellent example of this is the case of plant relocation by Karen Musalo, director of the Markkula Center for Applied Ethics International Human Rights and Migration Project, who used this hypothetical situation to discuss the ethics and benefits of outsourcing with Stan Raggio, Senior Vice President for Sourcing and Logistics at the Gap. As the CEO of Electrocorp, an electronics company that has begun to see operation costs overshadowing profits, readers must decide whether or not to send the company to one of three third world countries by performing a cost-benefit analysis. By studying the business' operations if it moved to Mexico, the Philippines, South Africa, or stayed in the United States, readers can assume that while outsourcing may be profitable, the ethical costs are too high a price to pay.
According to the company's outsourcing consultant, relocating to Mexico would solve several problems for Electrocorp. Relocating to the area would surely solve the company's wage problem. At a wage of $15 an hour, Electrocorp is struggling to pay salaries primarily because of union negotiation. For about $3 a day, however, workers in Mexico are happy to perform the same work, and the absence of unions and minimum wage laws makes the offer even more attractive to companies who are struggling to survive because of large salaries. Though the company must worry about workers fleeing to work for better wages in the United States, Frank J. Casale argues that Mexico is producing large numbers of workers that are both educated and bilingual. For this reason, though Electrocorp may have to worry about rapid turnover, they will not have to consider a shortage of workers (2006).
According to Casale, Mexico also has a government base that makes it an attractive environment for United States' outsourcing (2006). Students of International Relations and Foreign Policy note that the Mexican and American governments have shared a unique relationship for many years. The Mexican government is dependent on the United States' government for many of its endeavors, including trade, economic aid, and border maintenance. Because of this, and because Mexico is a third world country that is hungry for large plants to be producing on its soil, Mexico's legal environment is amicable for American companies looking to outsource (Castle). In addition, Electrocorp's consultant has noticed that Mexico's environmental rules are more relaxed then the United States'. Because one of the reasons that the company is struggling financially is the expensive environmental regulation that the government has levied on it, relocating to Mexico, with its lower cost of operating would be a savvy business decision, according to some.
Finally, Casale argues that Mexico is a prime place for U.S. outsourcing because it very close to the United States. Airports feature short flights from the U.S. To Mexico, and clients or contractors may be more willing to visit the company and stay in a bordering U.S. town then some would be to travel to further locations like the Africa or the Middle East (2006).
Though Electrocorp will obviously benefit economically by outsourcing to Mexico, both business and ethical negatives exist that outweigh the positives. Although the company will no longer have to deal with Unions and high rates of pay, they will have to use workers that are impoverished, and most likely unable to produce as much output as a healthy, fit individual from the United States. In addition to increased output, which is a business incentive for staying in the United States, the ethical costs of removing to Mexico are also high. According to the business' consultant, worker turnover is high in Mexico because workers cannot afford to live on $3 a day. By moving the company to Mexico, Eletrocorp would fulfill the psychological definition of an enabler — the company would allow the region to continue to pay workers low salaries instead of refusing to outsource to the area and drive up wages.
In regards to the government regulations in Mexico, which encourage American outsourcing by making the area financially amicable for American outsourcers and lowering ecological regulations, government instability mitigates these positives. By considering the last Mexican presidential election, company executives can understand that the area is neither a democracy nor a stable government. In the last election, riots and protests were held in light of the election's results and the effects of those protests hindered the democratic results from taking place. This instability is a negative incentive for business. By doing business in an unstable regime, companies are subject to laws that might change without notice, bribes, or large taxes levied without prior notice. In addition, the ethical considerations of the lowered environmental standards will hinder the company from relocating to the area. Lowered environmental standards might cost less money in the long run, but like any new technology, the benefits of investing in environmentally safe means of production will out weigh the costs in the long run. By outsourcing to Mexico and choosing simply to ignore the environmental problems, Electrocorp will eventually be left in the dust as its competitors prepare for the future.
Finally, even Casale's argument that Mexico's nearness to the United States will draw customers and clients is overshadowed by a business negative for moving to the site. According to the company's consultant, bad publicity exists in Mexico as protest groups have recently been rallying against the number of birth defects in the country possibly caused by possible contamination. Put off by these protests, the nearness to the United States will not suffice to encourage clients and contractors to visit the firm's near location. Thus, for both business and ethical reasons, the incentives of outsourcing to Mexico are far outweighed by the negatives.
But according to the company's consultant, a move to the Philippines may solve both the business and ethical problems of outsourcing to Mexico. In this country with poorer economic conditions than the U.S. border state, workers are willing to be employed for as little as $1 per day. If this rate seems exorbitant to Electrocorp's accountants, the firm may hire children under the age of sixteen for cents per day. According to PI Outsource, a Philippines outsourcing advocate group, the industry's market of outsourced businesses is one of the largest in the world, especially in terms of call centers. And with wages so low, companies like Electrocorp can certainly make a much larger profit by working on their shores. In addition, the company's consultant raves that the Philippine government is also ripe for American outsourcing. The government has rather low environmental expectations. In fact, the consultant found that they are about as lenient as the Mexican restrictions, though the Philippines presents no public relations nightmare as protestors are not rallying against health concerns, as they were in Mexico.
Although the conditions in the Philippines may seem even more ready for outsourcing then the conditions in Mexico, the ethical costs of operating the company in the country are once again too high. Like the situation in Mexico, workers in the Philippines may work for lower wages than workers in the United States, but owners are not being provided with the same level of skill that they would be if continuing to operate the factory in the United States. Because the factory workers would consist mainly of underfed adults and impoverished children, the company would be lucky if workers managed to produce sufficient amounts of products throughout the day. Additionally, employing workers for this cost allows the company once again to act as an enabler, allowing social injustice to continue in the world instead of working to stop it. In a country committed to economic reform in which the first stage of reforms has produced economic growth, enabling the country to continue to undervalue its workers would produce as much negative press as the health protests in Mexico. For both business and ethical reasons, therefore, outsourcing to the Philippines based on the low wages is not strategically supported.
This same argument can be applied to the lower ecological standards put in place by the country. As previously stated, though operating in conjunction with the United States' more stringent ecological model may cost the company operational costs in the short run, failing to determine how to operate the company in a more ecological manner will cost the company far more in the long run, as competition that has succeeded in this task will lead the company in sales. Additionally, in the present era of focus on ecology and green living, outsourcing in order to avoid costs associated with a greener lifestyle does not yield a very solid reputation for the Electrocorp. For these reasons, though the Philippines have a relatively strong government and economy, outsourcing to this third world country is not advisable for both business and economic reasons.
In both Mexico and the Philippians, the benefits Electrocorp's outsourcing were overshadowed by both ethical and business negatives. In both cases, the company's production costs would decrease in the short run because of the low wages it could pay its workers and the minimal government requirements in regards to the environment. In the long run, however, the company would fall behind its competitors, not only because of the innovations it would miss out on by avoiding the problem of environmental responsibility, but also because of the negative image the company would create by employing impoverished workers and enabling countries to continue the cycle of undervaluing its workers. Finally, in both countries, the companies would decrease operation costs but gain little, as impoverished and underage workers would not be as able to produce as able workers in the United States.
Though South Africa presents a case different from both the Philippines and Mexico, the argument for outsourcing to the country is, nevertheless, flawed. According to the company's consultant, South Africa does not present as favorable of an economic environment as the other two countries. With wages at $10 per day, the company would be saving money by moving to the continent, but not as significant an amount of money as it would be if it moved to either of the other areas. In addition, the consultant has studied the Union activities in the area and suggested that rates are likely to increase as unions bargain. Unions have also impacted the situation in another way. According to the consultant, both the unions and the government are attempting to better the environmental situation in South Africa, so environmental restrictions are heavier in the country than in the previous two nations, although still lower than the United States. For these reasons, a move to South Africa would decrease the cost of production for Electrocorp, but the cost would not be as significant as it would in the other two countries, and with unions and the government on the move, the company must understand that outsourcing to the area could reap benefits now, but soon end up costing the corporation about the same amount as production cost in the United States. From a business perspective, therefore, outsourcing to South Africa is both risky and economically beneficial enough to warrant that risk.
Though the ethical argument against outsourcing to South Africa is the weakest of the three countries considered, the work of Jeanne Esslaar has contributed to the argument against an ethical outsourcing in the country. At first, outsourcing in the area might seem ethically legitimate. The wages in the country are significantly higher than in most developing economies, and unions are available to consult workers as to their rights. Both the government and unions have been working to increase those rights, especially when it comes to safety and the environment, and this work shows a step in the right direction for democracy and human rights. According to Esslaar, however, employees in South America still see outsourcing as derogatory and "socially suboptimal" (2002). According to Esselaar, who completed a study of outsourcing in South Africa, employees saw outsourcing as suboptimal because it decreases the availability of jobs and pay, allows employment conditions to suffer, and thwarts the power of Unions (Esselaar 2002). Just as the company's presence in the other two countries would have enabled them to continue to pay workers low wages and allow poor working conditions, so to do laborers in South Africa agree that the case is the same with them. When outsourcing does work, Esselaar argues, it is when workers are treated not as employees but as independent contractors, able to be in control of their own working environment (2002).
With minimum wage laws, governmental regulations, and unions as strong as they are, many companies are hoping to solve their business problems by outsourcing. Although many have looked down on outsourcing as a catalyst of lost jobs and deteriorating human rights conditions, free trade economists often argue that outsourcing is not only necessary, but also good. Through this case study, however, the reader has become painfully aware of the negatives of outsourcing for Electrocorp. In each country, the company would save money on production costs, but loose money and face when it comes to human rights. Though workers can be paid smaller sums in third world countries, those workers also produce less material, and by enabling them, companies that outsource suggest that paying low wages and having terrible working conditions is acceptable. The ethical questions brought up by outsourcing are answered by Esselaar's article regarding outsourced employees' feelings. In this case, staying in the United States would not only be a better decision, but also a more ethically sound one. Electrocorp in the United States may have to deal with raising production costs, but the firm has the opportunity to beat those costs by learning a new business technique on its own soil, not crossing ethical boundaries and outsourcing.
References
Esselaar, Jeanne. (2002). The Debate over Outsourcing in South Africa: Evidence from a case study. Proceedings from Development Policy Research Unit Conference '02. Muldersdrift, Johannesburg.
Casale, Frank J. (2006). The Outsourcing Institute: Mexico Trends & Opportunities.
Retrieved June 1, 2008, from, http://www.outsourcing.com/mexico_trends/mexico.html
Roberts, Russell (2000). The Choice. New Jersey: Prentice Hall.
Unknown. (n.d.). The Future Is Bright for Outsourcing Done Right. Retrieved June, 1, 2008, at http://pioutsource.com
---
Are you busy and do not have time to handle your assignment? Are you scared that your paper will not make the grade? Do you have responsibilities that may hinder you from turning in your assignment on time? Are you tired and can barely handle your assignment? Are your grades inconsistent?
Whichever your reason is, it is valid! You can get professional academic help from our service at affordable rates. We have a team of professional academic writers who can handle all your assignments.
Plagiarism free papers
Timely delivery
Any deadline
Skilled, Experienced Native English Writers
Subject-relevant academic writer
Adherence to paper instructions
Ability to tackle bulk assignments
Reasonable prices
24/7 Customer Support
Get superb grades consistently
Online Academic Help With Different Subjects
Literature
Students barely have time to read. We got you! Have your literature essay or book review written without having the hassle of reading the book. You can get your literature paper custom-written for you by our literature specialists.
Finance
Do you struggle with finance? No need to torture yourself if finance is not your cup of tea. You can order your finance paper from our academic writing service and get 100% original work from competent finance experts.
Computer science
Computer science is a tough subject. Fortunately, our computer science experts are up to the match. No need to stress and have sleepless nights. Our academic writers will tackle all your computer science assignments and deliver them on time. Let us handle all your python, java, ruby, JavaScript, php , C+ assignments!
Psychology
While psychology may be an interesting subject, you may lack sufficient time to handle your assignments. Don't despair; by using our academic writing service, you can be assured of perfect grades. Moreover, your grades will be consistent.
Engineering
Engineering is quite a demanding subject. Students face a lot of pressure and barely have enough time to do what they love to do. Our academic writing service got you covered! Our engineering specialists follow the paper instructions and ensure timely delivery of the paper.
Nursing
In the nursing course, you may have difficulties with literature reviews, annotated bibliographies, critical essays, and other assignments. Our nursing assignment writers will offer you professional nursing paper help at low prices.
Sociology
Truth be told, sociology papers can be quite exhausting. Our academic writing service relieves you of fatigue, pressure, and stress. You can relax and have peace of mind as our academic writers handle your sociology assignment.
Business
We take pride in having some of the best business writers in the industry. Our business writers have a lot of experience in the field. They are reliable, and you can be assured of a high-grade paper. They are able to handle business papers of any subject, length, deadline, and difficulty!
Statistics
We boast of having some of the most experienced statistics experts in the industry. Our statistics experts have diverse skills, expertise, and knowledge to handle any kind of assignment. They have access to all kinds of software to get your assignment done.
Law
Writing a law essay may prove to be an insurmountable obstacle, especially when you need to know the peculiarities of the legislative framework. Take advantage of our top-notch law specialists and get superb grades and 100% satisfaction.
What discipline/subjects do you deal in?
We have highlighted some of the most popular subjects we handle above. Those are just a tip of the iceberg. We deal in all academic disciplines since our writers are as diverse. They have been drawn from across all disciplines, and orders are assigned to those writers believed to be the best in the field. In a nutshell, there is no task we cannot handle; all you need to do is place your order with us. As long as your instructions are clear, just trust we shall deliver irrespective of the discipline.
Are your writers competent enough to handle my paper?
Our essay writers are graduates with bachelor's, masters, Ph.D., and doctorate degrees in various subjects. The minimum requirement to be an essay writer with our essay writing service is to have a college degree. All our academic writers have a minimum of two years of academic writing. We have a stringent recruitment process to ensure that we get only the most competent essay writers in the industry. We also ensure that the writers are handsomely compensated for their value. The majority of our writers are native English speakers. As such, the fluency of language and grammar is impeccable.
What if I don't like the paper?
There is a very low likelihood that you won't like the paper.
Reasons being:
When assigning your order, we match the paper's discipline with the writer's field/specialization. Since all our writers are graduates, we match the paper's subject with the field the writer studied. For instance, if it's a nursing paper, only a nursing graduate and writer will handle it. Furthermore, all our writers have academic writing experience and top-notch research skills.
We have a quality assurance that reviews the paper before it gets to you. As such, we ensure that you get a paper that meets the required standard and will most definitely make the grade.
In the event that you don't like your paper:
The writer will revise the paper up to your pleasing. You have unlimited revisions. You simply need to highlight what specifically you don't like about the paper, and the writer will make the amendments. The paper will be revised until you are satisfied. Revisions are free of charge
We will have a different writer write the paper from scratch.
Last resort, if the above does not work, we will refund your money.
Will the professor find out I didn't write the paper myself?
Not at all. All papers are written from scratch. There is no way your tutor or instructor will realize that you did not write the paper yourself. In fact, we recommend using our assignment help services for consistent results.
What if the paper is plagiarized?
We check all papers for plagiarism before we submit them. We use powerful plagiarism checking software such as SafeAssign, LopesWrite, and Turnitin. We also upload the plagiarism report so that you can review it. We understand that plagiarism is academic suicide. We would not take the risk of submitting plagiarized work and jeopardize your academic journey. Furthermore, we do not sell or use prewritten papers, and each paper is written from scratch.
When will I get my paper?
You determine when you get the paper by setting the deadline when placing the order. All papers are delivered within the deadline. We are well aware that we operate in a time-sensitive industry. As such, we have laid out strategies to ensure that the client receives the paper on time and they never miss the deadline. We understand that papers that are submitted late have some points deducted. We do not want you to miss any points due to late submission. We work on beating deadlines by huge margins in order to ensure that you have ample time to review the paper before you submit it.
Will anyone find out that I used your services?
We have a privacy and confidentiality policy that guides our work. We NEVER share any customer information with third parties. Noone will ever know that you used our assignment help services. It's only between you and us. We are bound by our policies to protect the customer's identity and information. All your information, such as your names, phone number, email, order information, and so on, are protected. We have robust security systems that ensure that your data is protected. Hacking our systems is close to impossible, and it has never happened.
How our Assignment  Help Service Works
You fill all the paper instructions in the order form. Make sure you include all the helpful materials so that our academic writers can deliver the perfect paper. It will also help to eliminate unnecessary revisions.
2.      Pay for the order
Proceed to pay for the paper so that it can be assigned to one of our expert academic writers. The paper subject is matched with the writer's area of specialization.
3.      Track the progress
You communicate with the writer and know about the progress of the paper. The client can ask the writer for drafts of the paper. The client can upload extra material and include additional instructions from the lecturer. Receive a paper.
4.      Download the paper
The paper is sent to your email and uploaded to your personal account. You also get a plagiarism report attached to your paper.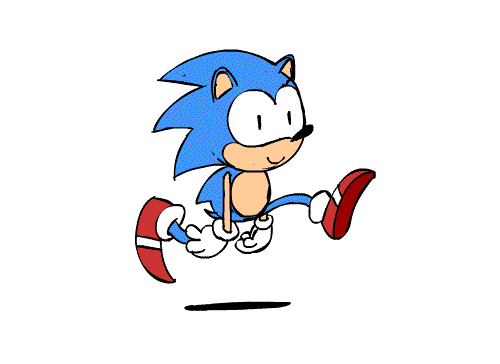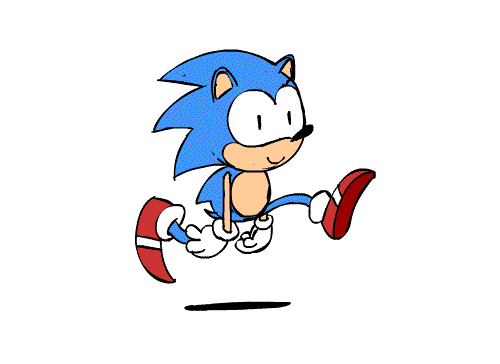 PLACE THIS ORDER OR A SIMILAR ORDER WITH US TODAY AND GET A PERFECT SCORE!!!
---