Business Management Business Operations and Systems
The objective of this study is to outline the essential components for effective business operations management for a UK business whose products are delivered to the door. The parcel delivery conundrum will be examined using an appropriate system and methodology and a discussion will be provided to support appropriate business operations models. Included will be CATWOE, Root Definition and a detailed picture to illustrate the answer. This study will further recommend how the business should respond to this conundrum keeping in mind the possible technological and environmental impact. The changes will be illustrated by include the 'as is' and 'to be'. Finally, this work will discuss the managerial qualities and resources that are necessary for effective implementation of the new process and will use relevant models to discuss how the business performance can be measure post implementation.
Part I — The Parcel Delivery Conundrum
Electronic commerce has made shipping more important than ever and this is not only in terms of the cost of shipping but of the how, when, and where of shipping. There are a vast majority of shipping companies to choose from and the ads all promise great results however, this is simply not the case. Research has shown that the number one reason that online shoppers abandon their shopping cart is that of shipping costs. (Forrester Research in: Bomford, 2012, p.1) In addition, it is shown in research that the entire purchase will be cancelled by 61% of customers if free shipping is not offered. (comScore, in: Bomford, 2012, p.1) It is also reported that free shipping is offered by 62% of all online retailers and 49% of all ecommerce transactions during 2010 included free shipping. Free shipping day of December 16, 2011 is reported to have "generated more sales online than any Friday in U.S. history" totaling more than $1 billion. (Freeshipping.org in: Bomford, 2012, p.1) The shipping conundrum however, is not necessarily concerned with costs of shipping. For example in the work of Andrew Bomford (2012) entitled "The Parcel Conundrum" it is reported that the parcel conundrum is "an experience almost all of us seem to share. The swift efficient world of online ordering meets the messy realities of the analogues world we actually live in. And it all seems to grind to a halt." (Bomford, 2012, p.1) The article goes on to report the experience of Richard Wilding, professor of logistics and supply chain management at Cranfield University and a victim of the parcel conundrum. Wilding states: "We were expecting a gift to arrive, and the courier firm told us it had been delivered. We told them we hadn't received anything, and the company said it had been delivered to a hedge. We haven't got a hedge." (Bomford, 2012, p.1) It is reported that the box was finally discovered weeks later and in a hedge approximately one-half of a mile away from Wilding's house. It is reported that some companies count a missed delivery card through the door as a successful delivery when making claims about their performance. However, the missed-delivery problem costs money as well as infuriating the customers. It is reported that in the UK "12% of deliveries fail first time, costing the industry an estimated £1bn in re-deliveries. For most people it's the frustration of a Royal Mail missed delivery card lying on the doormat. People frequently complain that some postmen deliver them without even knocking in order to save time. The same allegation is made of commercial couriers. Then there's the occasions when couriers delivering laptops or other valuables leave us waiting around all day before turning up at 17:59. A trip to the Post Office depot at 7am can be an irksome burden. And some couriers take your item back to warehouses on industrial estates many miles away." (Bomford, 2012, p.1) According to the Courier, "It's difficult for us too. You turn up at a house and no one's in. So you phone up the company and they try to get in touch with the customer and find out if it's OK to deliver it next door for instance. Often they can't get hold of the customer and you're standing there for half an hour or more wasting time. As with most service industries of course you get what you pay for. Customers paying for premium services can expect to get phone calls chasing them if delivery can't be made." (Bomford, 2012, p.1) One company stated that they would be more than happy to "follow people all over London trying to deliver a parcel as long as the customer paid for it. But most people opt for the cheapest option, or indeed free delivery, and that's where repeated attempts to deliver parcels make no financial sense." (Bomford, 2012, p.1) The majority of courier firms will reportedly deliver three times and no more. A deliverer for eCourier, a business started when tennis tickets were failed to be delivered is reported to have had its founder searching for a better method of delivery. It is reported that the company formulated a tracking system online, which uses GPS enabling customers to view the precise location of their shipment from the time it is shipped until it is delivered. When clients are able to view the driver being stuck in heavy traffic they at least feel that they are 'in the know' and to some extent this soothes their frustration. According to the report "There's nothing unusual in the technology. All courier companies can track their drivers. What's unusual is giving customers the power to do the same. Big courier firms will tell you if the parcel is in a depot or out for delivery, but not the precise coordinates." (Bomford, 2012, p.1) The report goes on to state that vague delivery times that the majority of companies commit to does not assist those who are at work during the day in knowing what time to expect their packages. However, companies are reported to be "increasingly narrowing down delivery times" and using text and email to inform customers about the time to expect their delivery. (Bomford, 2012, p.1) There is a large motivation for the retailer to get its delivery right in one try. Tracking technology is reported to be such that can be used "in other ways too…..how about tracking the customer?" (Bomford, 2012, p.1) Blackbay is a company reported to be providing services to courier phones and to have developed an application for the Smartphone that results in delivery firms locating their customers although the customer is somewhere other than the delivery address. The technology is reported as being "quite straightforward…we're taking advantage of social media. Lots of people on Facebook or Twitter for instance can expose their location in a controlled way. This application uses that information to track you." (Blackbay, 2012, p.1) It is reported that the delivery address is specified by the customer who then decides closer to time for delivery that they will be somewhere to accept the delivery. The individual is able to use an application allowing the courier to track them using a handheld device to a location that is only a short distance from the address given for delivery. It is reported that it is possible to build in safeguards to place limitations on the time that someone can be tracked and face recognition technology along with a requirement for use of a PIN number are both possible. Blackbay reports that the application is still under development but that it should be available in the next year with a premium of course. The solution to deliveries that are missed is reported as being such as a "combination of low and high tech innovations. From neighbor delivery, to better communication with customers, to GPS tracking, slowly the misery of wasted time and wasted journeys to depots to collect parcels will hopefully become a thing of the past. And fewer wasted journeys will also help to save the environment. Studies by Heriot Watt University have found a courier could try around 18 times to deliver a parcel and still emit less CO2 than someone driving to their local depot to collect it." (Blackbay, 2012, p.1)
Part II. Root Definition and CATWOE
The work of Karve (2012) entitled "Root Definition and CATWOE Model — The Soft Systems Approach" reports that the first step in Soft Systems Methodology is to formulate the Root Definition of the System you are studying, analyzing, designing, evaluating or even quality assuring, inspecting or certifying. A Root Definition is a structured description of a system. It is a clear statement of activities which take place (or might take place) in the organization being studied." (Karve, 2012, p.1) A properly structured root definition is reported to be comprised by three elements and those being: (1) what; (2) how; and (3) why. (Karve, 2012, p.1) It is written in the following form:
A System to do X, by (means of) Y, in order to achieve Z.
X — What the System does
Y — How it does it
Z — Why it is being done (Karve, 2012, p.1)
The 'what is reported as "the immediate aim of the system" (Karve, 2012, p.1). The 'how' is the "means of achieving that aim" (Karve, 2012 p.1) and the 'why is the "longer terms aim of the purposeful activity (Karve, 2012, p.1).
The benefits of the CATWOE analysis are the assists provided in properly formulating a Root Definition. CATWOE is reported as a "mnemonic which helps identify and categorize all stakeholders [people, processes, environment, entities] of the System being analyzed for formulating the Root Definition." (Karve, 2012, p.1)
The letters C-A-T-W-O-E stand for the following:
C = CUSTOMERS OR CLIENTS
A = ACTORS OR AGENTS
T = TRANSFORMATION PROCESS
W =WELTANSCHAUUNG or WORLD VIEW
O = OWNERS
E = ENVIRONMENT (Karve, 2012, p.1)
The system customers are those on the receiving end "of whatever the system does." (Karve, 2012, p.1) The 'actors' are those who "actually carry out the activities envisaged in the notional system being defined. Actors transform inputs into outputs." (Karve, 2012, p.1) The 'transformation process' is that which the system does to the inputs in their conversion to outputs.
Karve states: W: Weltanschauung – The 'world view' that lies behind the Root Definition; the perspective from which the Root Definition if formulated. Putting the system into its wider context can highlight the consequences of the overall system. For example the system may be in place to assist in making the world environmentally safer, and the consequences of system failure could be significant pollution." (2012, p.1) The 'owners' are the individual or individuals who have "…commissioned the system and who has sufficient formal power over the system to stop it existing if they so wished." (Karve, 2012, p.1) The 'environmental constraints' are reported to include "…such as ethical limits, regulations, financial constraints, resource limitations, limits set by terms of reference, and so on." (Karve, 2012, p.1) Karve states that the analysis using CATWOE results in "a more elaborate all encompassing Root Definition of the form: A System owned by O. To do W. By A by means of T. given the constraints of E. In order to achieve X for C. A briefer version of Root Definition is: a T. system in which A do W. For C." (Karve, 2012, p.1) The following is an example of the application of the CATWOE Model:
C — Customers
A — Drivers
T — Packages are transformed into successful deliveries
W — Use of ePOD mobility assures customers that the drivers are doing what they are instructed to do, when they are instructed to do it and how they are instructed to do it.
O — The retailer or e-retailer
E — Standards of Quality regulating courier deliveries. (Karve, 2012, p.1)
This CATWOE Analysis may yield a Root Definition that this particular Courier delivery service is focused on delivering packages to customers (X) resulting in successful deliveries by drivers who are following orders and who are certified in their job (Y) as competent according to industry standards for successful delivery to customers (Z). However, a more efficient definition would include drivers as actors along with customers for a more accurate analysis. In fact, it is necessary that courier services spend more time certifying, educating and training their drivers which will serve to eliminate the disconnect between technological advances and drive capabilities which will serve to raise the bar on customer service in the Courier business and ultimately result in happier customers and higher sales for businesses that utilize these courier services for delivering their products. The conception of this is shown in the following drawing labeled Figure 1 in this study.
Figure 1 — Analysis 'As Is' and 'To Be'
Part III. Solutions
Blackbay reports that the UK Consumer Home Delivery Review (2012) from Interactive Media in Retail Group (MRG) relates that consumers "continue to have the same frustrations around unsuccessful first-time, on-time delivery of their goods and lack of real-time information as to the whereabouts of those goods during the delivery process." (Blackbay, 2012, p.1) Stated as a reason why consumers are not receiving real-time updates on the progress of their deliveries is centered around who owns the data captured during the delivery process." (Blackbay, 2012, p.1) The question is asked whether it is the carrier responsible for making sure deliveries are on time or is it the e-retailer with the "expertise in communicating with its customer and delivering quality of service?" (Blackbay, 2012, p.1) It is related that the conundrum will not be resolved quickly but that each of the parties should have a focus on this since "77% of respondents to the IMRG Review stated that their delivery experience is influential in positive affecting further purchasing decisions." (Blackbay, 2012, p.1) More than 1 billion parcels are shipped from online purchase each year in the UK. Consumers are not demanding an array of choices in delivery "they are simply looking for reassurance that when they select a specific delivery option that it will be met and that their home delivery will be made first-time, on-time." (Blackbay, 2012, p.1) Blackbay reports that it can assist e-retailers and carriers achieve this goal and that Blackbay can do this "right now." (Blackbay, 2012, p.1)
Blackbay reports that enterprise mobility solutions are such that are "fully integrated software applications that run on mobile handheld computers. Information is captured in the field by workers and then sent wirelessly to the back office where it is available in real-time for management or online to the customer. This enables the organization to gain real-time visibility of their operations and ensure their mobile workers are fully equipped and enabled in the field." (Blackbay, 2012, p.2) Real-time mobility provides an instant connection between the mobile worker and the back office. Once the information is collected that job information can be immediately auctioned and visible progress enables monitoring "against targets or service level agreements with remedial action taken as necessary without delay." (Blackbay, 2012, p.2) IN the absence of real-time the organization is basically "blind until drivers or engineers return to base. Often the first they know of a problem is when a customer calls to complain." (Blackbay, 2012, p.2) Mobile workers are equipped with one tool that has a design that is specific to their needs empowering mobile workers and resulting in "effective 'customer service' agents." ( ) Mobile technology replaces the tools such as a clipboard, paperwork, satellite navigation kits and mobile phones and makes the provision to the mobile worker that enable them to provide full customer support. This enables the workers to "present an positive image and drive improved customer satisfaction." (Blackbay, 2012, p.2)
Enterprise mobility equips workers with the correct information resulting in first time fix rates of 81% and a "significant improvement in productivity." (Blackbay, 2012, p.2) The supply chain organization is able to achieve the same type of results in that courier drivers are able to save ten seconds at the door of each delivery due to improved job management and electronic proof of delivery. This is reported to equal 100s of saved hours each week. One large mail operator reports saving more than 8,000 hours each week through its enterprise mobility solution. (Blackbay, 2012, paraphrased) It is reported that a primary requirement in today's work environment is the ability to update the whole workforce with the latest up-to-date information and that the logistics "of training a diverse team can pose a number of challenges. Once the mobile workforce is enabled with a mobile device, training can be centrally dispatched and monitored. Training modules (text, audio or videos), can wirelessly sent to every worker simultaneously. The quality of the training is centrally controlled and reporting or feedback can be gained on everyone that received the information." (Blackbay, 2012, p.2)
Enterprise mobility solutions are reported to be such that "go beyond capturing information and ensuring that deliveries and engineers arrive on time, with the right goods. Market information about other services the customer uses with competitors can be captured by the mobile worker at the point of service and then fed to marketing and sales departments for potential business opportunities. Now more than ever enterprises will be investing in mobility as they are challenged to get back to the basics – reduce costs, improve service, focus on their existing customers and invest in their employees. The enterprise with a mobile workforce that deploys an integrated mobility solution will optimize its business processes and take proactive steps in increasing productivity and reducing costs across the entire business." (Blackbay, 2012, p.2)
It is reported that proof of delivery has traditionally "taken the form of a signature on a paper form, perhaps one of dozens of crumpled forms hanging form a well-used clipboard." (Blackbay, 2012, p.2) ePOD, or electronic Proof of Delivery, is where POD is captured in electronic form on a hand-held device carried by the driver. In electronic form, the POD can be transmitted, copied, stored and retrieved much more easily and immediately than its paper equivalent." (Blackbay, 2012, p.2) ePOD also makes it much easier to gather other information and to act upon that information immediately prior to the driver return to base. The example stated is that "replacements for damaged/missing items can be dispatched, returns and adjustments can be handled at the point of delivery and invoices can be issued accurately reflecting the delivery, within moments of the signature receipt, minimizing payment delays and invoice queries, improving cash flow and boosting satisfaction levels. Electronic records are easily manageable and can be transmitted, copied, processed and read without manual intervention and the generation of uneconomical and inefficient paper trails. Benefits include time efficiencies, reduced administration, paper saving and a reduction in errors resulting from mislaid paperwork or unreadable handwriting." (Blackbay, 2012, p.2) ePOD makes it possible for drivers to correct mistakes at the time they meet the customer, which drives improved customer satisfaction.
Bibliography
Automating Your Workforce (2012) Blackbay. Retrieved from: http://www.blackbay.com/images/Whitepaper_thumbnails/Articles/0290_bby_wp_automating_web.pdf
Bomford, A. (2012) The Parcel Conundrum. BBC News Magazine. 6 Jul 2012. Retrieved from: http://www.bbc.co.uk/news/magazine-18709348
Karve, V. (2012) Root Definition and CATWOE Model — The Soft Systems Approach. Retrieved from: http://karvediat.blogspot.com/2012/01/root-definition-and-catwoe-model-soft.html
RSS News Feed — Knowledge Center Events (2012) Blackbay. Retrieved from: http://www.blackbay.com/contact-us/company-blog/183-imrg2012
Signed, Sealed, Delivered (2012) Blackbay White Papers. Retrieved from: http://www.blackbay.com/images/Whitepaper_thumbnails/Articles/0290_bby_wp_sss_web.pdf
Wilding, R. (2012) The Future of Home Delivery. Parcel Conundrum. 9 Jul 2012. Retrieved from: http://www.richardwilding.info/1/post/2012/07/parcel-conundrum-the-future-of-home-delivery.html
---
Are you busy and do not have time to handle your assignment? Are you scared that your paper will not make the grade? Do you have responsibilities that may hinder you from turning in your assignment on time? Are you tired and can barely handle your assignment? Are your grades inconsistent?
Whichever your reason is, it is valid! You can get professional academic help from our service at affordable rates. We have a team of professional academic writers who can handle all your assignments.
Plagiarism free papers
Timely delivery
Any deadline
Skilled, Experienced Native English Writers
Subject-relevant academic writer
Adherence to paper instructions
Ability to tackle bulk assignments
Reasonable prices
24/7 Customer Support
Get superb grades consistently
Online Academic Help With Different Subjects
Literature
Students barely have time to read. We got you! Have your literature essay or book review written without having the hassle of reading the book. You can get your literature paper custom-written for you by our literature specialists.
Finance
Do you struggle with finance? No need to torture yourself if finance is not your cup of tea. You can order your finance paper from our academic writing service and get 100% original work from competent finance experts.
Computer science
Computer science is a tough subject. Fortunately, our computer science experts are up to the match. No need to stress and have sleepless nights. Our academic writers will tackle all your computer science assignments and deliver them on time. Let us handle all your python, java, ruby, JavaScript, php , C+ assignments!
Psychology
While psychology may be an interesting subject, you may lack sufficient time to handle your assignments. Don't despair; by using our academic writing service, you can be assured of perfect grades. Moreover, your grades will be consistent.
Engineering
Engineering is quite a demanding subject. Students face a lot of pressure and barely have enough time to do what they love to do. Our academic writing service got you covered! Our engineering specialists follow the paper instructions and ensure timely delivery of the paper.
Nursing
In the nursing course, you may have difficulties with literature reviews, annotated bibliographies, critical essays, and other assignments. Our nursing assignment writers will offer you professional nursing paper help at low prices.
Sociology
Truth be told, sociology papers can be quite exhausting. Our academic writing service relieves you of fatigue, pressure, and stress. You can relax and have peace of mind as our academic writers handle your sociology assignment.
Business
We take pride in having some of the best business writers in the industry. Our business writers have a lot of experience in the field. They are reliable, and you can be assured of a high-grade paper. They are able to handle business papers of any subject, length, deadline, and difficulty!
Statistics
We boast of having some of the most experienced statistics experts in the industry. Our statistics experts have diverse skills, expertise, and knowledge to handle any kind of assignment. They have access to all kinds of software to get your assignment done.
Law
Writing a law essay may prove to be an insurmountable obstacle, especially when you need to know the peculiarities of the legislative framework. Take advantage of our top-notch law specialists and get superb grades and 100% satisfaction.
What discipline/subjects do you deal in?
We have highlighted some of the most popular subjects we handle above. Those are just a tip of the iceberg. We deal in all academic disciplines since our writers are as diverse. They have been drawn from across all disciplines, and orders are assigned to those writers believed to be the best in the field. In a nutshell, there is no task we cannot handle; all you need to do is place your order with us. As long as your instructions are clear, just trust we shall deliver irrespective of the discipline.
Are your writers competent enough to handle my paper?
Our essay writers are graduates with bachelor's, masters, Ph.D., and doctorate degrees in various subjects. The minimum requirement to be an essay writer with our essay writing service is to have a college degree. All our academic writers have a minimum of two years of academic writing. We have a stringent recruitment process to ensure that we get only the most competent essay writers in the industry. We also ensure that the writers are handsomely compensated for their value. The majority of our writers are native English speakers. As such, the fluency of language and grammar is impeccable.
What if I don't like the paper?
There is a very low likelihood that you won't like the paper.
Reasons being:
When assigning your order, we match the paper's discipline with the writer's field/specialization. Since all our writers are graduates, we match the paper's subject with the field the writer studied. For instance, if it's a nursing paper, only a nursing graduate and writer will handle it. Furthermore, all our writers have academic writing experience and top-notch research skills.
We have a quality assurance that reviews the paper before it gets to you. As such, we ensure that you get a paper that meets the required standard and will most definitely make the grade.
In the event that you don't like your paper:
The writer will revise the paper up to your pleasing. You have unlimited revisions. You simply need to highlight what specifically you don't like about the paper, and the writer will make the amendments. The paper will be revised until you are satisfied. Revisions are free of charge
We will have a different writer write the paper from scratch.
Last resort, if the above does not work, we will refund your money.
Will the professor find out I didn't write the paper myself?
Not at all. All papers are written from scratch. There is no way your tutor or instructor will realize that you did not write the paper yourself. In fact, we recommend using our assignment help services for consistent results.
What if the paper is plagiarized?
We check all papers for plagiarism before we submit them. We use powerful plagiarism checking software such as SafeAssign, LopesWrite, and Turnitin. We also upload the plagiarism report so that you can review it. We understand that plagiarism is academic suicide. We would not take the risk of submitting plagiarized work and jeopardize your academic journey. Furthermore, we do not sell or use prewritten papers, and each paper is written from scratch.
When will I get my paper?
You determine when you get the paper by setting the deadline when placing the order. All papers are delivered within the deadline. We are well aware that we operate in a time-sensitive industry. As such, we have laid out strategies to ensure that the client receives the paper on time and they never miss the deadline. We understand that papers that are submitted late have some points deducted. We do not want you to miss any points due to late submission. We work on beating deadlines by huge margins in order to ensure that you have ample time to review the paper before you submit it.
Will anyone find out that I used your services?
We have a privacy and confidentiality policy that guides our work. We NEVER share any customer information with third parties. Noone will ever know that you used our assignment help services. It's only between you and us. We are bound by our policies to protect the customer's identity and information. All your information, such as your names, phone number, email, order information, and so on, are protected. We have robust security systems that ensure that your data is protected. Hacking our systems is close to impossible, and it has never happened.
How our Assignment  Help Service Works
You fill all the paper instructions in the order form. Make sure you include all the helpful materials so that our academic writers can deliver the perfect paper. It will also help to eliminate unnecessary revisions.
2.      Pay for the order
Proceed to pay for the paper so that it can be assigned to one of our expert academic writers. The paper subject is matched with the writer's area of specialization.
3.      Track the progress
You communicate with the writer and know about the progress of the paper. The client can ask the writer for drafts of the paper. The client can upload extra material and include additional instructions from the lecturer. Receive a paper.
4.      Download the paper
The paper is sent to your email and uploaded to your personal account. You also get a plagiarism report attached to your paper.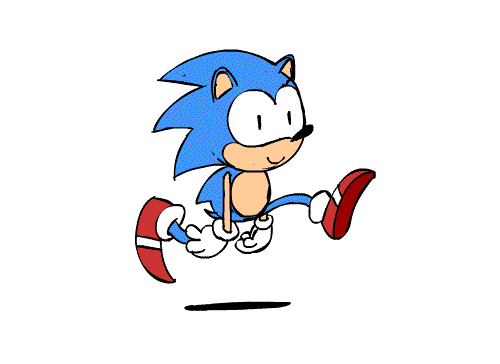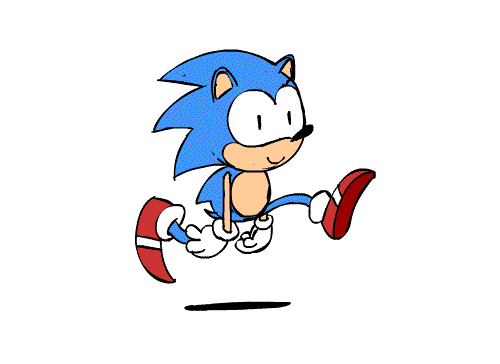 PLACE THIS ORDER OR A SIMILAR ORDER WITH US TODAY AND GET A PERFECT SCORE!!!
---