Business Plan: Bridal Salon Business
Products and services
Keys to Success
Company description
Vision Statement
Mission Statement
Company background
Products and Industry
Product Description
Industry Description
The Market
Market and Target Customer
Market Segmentation
Target Market Strategy
Competition and Competitive Advantage
Curbing Local Competition
Curbing Regional Competition
Marketing Strategy
Overall Strategy
Sales Plan
Competitive Plan
Research and Development (Growth Plan)
The Organization
Legal and Organization Structure
Key Personnel
Related Service Providers
Location
The Financials
Critical Risks
Income Statement
Cash Flow Projection
Balance Sheet
Assumptions
References
Executive Summary
Introduction
Pace-setter is a bridal salon that rides on the theme of 'experience'. It creates an environment in which one is able to relax, do away with the pressure that comes with wedding planning, and indulge in the realization of their dream wedding. Pace-setter also responds to other dressing needs of the entire family through dedication, consistency and innovation. We are committed to offering the most fashionable and trendy attire at the lowest prices in town.
3b. The Company
We strive to surpass expectations by offering personalized care to our clients, so as to boost their mental relaxation as well as their physical appearance. The owners plan to, one day, make Pace-setter a global brand. The talented and dedicated Pace-setter team will obviously go a long way in the realization of this vision to make the venture an extremely successful one. We intend to improve the ability of each member of the team to serve our clients through further training and professional development. We are hereby seeking investors to help us achieve these noble goals.
3c. Products and Services
Pace-setter deals in re-orderable wedding gowns, bridesmaids' dresses, rental tuxedos, party dresses, purchase-only crinolines, shoes and jewelry. The entity also offers shoe-dyeing services free of charge for shoes bought from its store – at a low fee of $5. At Pace-setter, customer satisfaction is always a priority.
3d. Keys to Success
These include;-
Environment: providing a suitable location; one that clients can easily gain access to, relax, and soothe their stress away.
Convenience: boosting client convenience through offering a variety of products – clients conveniently get all the services they need from the same store.
Sale: Increasing the client base by not less than 15% yearly, through quality products, superior services and customer satisfaction.
4. The Company
4a. Company Description
Pace-setter One Stop Bridal Store will be a full-service wedding attire rental store. I will be co-owner to the business, alongside Trotter Greene, my cousin, who has worked in a reputable upscale bridal salon in Mason for approximately three years. Diane Comb, my maternal grandmother, and Greene Comb, her husband, own a successful and prestigious bridal salon in Texas, and have agreed to voluntarily chip in and offer financial, management and other relevant guidance that would be beneficial to the new venture. Through hard work and dedication, Trotter has managed to build a strong client base, and Mrs. Comb strongly believes that she, and her committed team of personnel, has what it takes to make Pace-setter one extremely successful venture.
To begin with, Trotter will be bringing in a talented full-time bridal alterations specialist, and two sales assistants who will operate on a commission basis. This is a means of incentive-creation aimed at ensuring that the clients' needs are addressed in a superior way. Moreover, the store will be hiring a receptionist, responsible for managing transactions that are point-of-sale in nature, and managing the daily bridal appointments. Pace-setters will heavily invest in employee training in order to ensure both client satisfaction and retention.
4a1. Vision Statement: We intend to provide our clients with the most superior bridal experience. Our secure and clear-cut payment methods, friendly personnel, timely and quality delivery, personalized care, and unbelievably low prices will leave you feeling good inside, and glowing outside.
4a2. Mission Statement: Our mission at Pace-setters is to offer personalized, friendly services, through our talented, committed crew. Teamwork is our most crucial success tool; innovation and education will help us keep pace with market trends, maintain market share, and build long-term customer relations.
4a3. Objectives
Within the first two years of operation, the business intends to realize a number of objectives, including:
1. Creating a client-based venture; this works at meeting and surpassing the expectations of its customers.
2. Increasing the client base by at least 15% each year, through effective word-of-mouth referrals and superior service delivery.
3. Providing employment opportunities for a tangible number of both Wisconsin residents, and non-residents.
4a4. Company Background:
This business idea arose from the gaps revealed by a recent study, which analyzed the weaknesses and strengths of bridal businesses in Wisconsin. The study revealed that most bridal salons offer unreasonably high prices. It is speculated that nine out of every ten women would get married, and these high prices would be a hindrance to the realization of these women's dream weddings. A venture that offers quality products at reasonable prices would, therefore, be viable. Most buyers would shift to the low-priced service provider. The Pace-setter store will be located in the Green Bay area of eastern Wisconsin. The area is estimated to witness approximately 1000 weddings yearly. If just half the number of these couples purchase wedding gowns at Pace-setter's lower price of $800 (rather than $850), headpieces at $40 (rather than $167) and bridesmaid dresses at $150 (rather than $175), this translates to approximately $500, 000 in revenues, in this area alone. This low-pricing strategy is one of the reasons why Pace-setter is seeking loan financing.
4b. Products and Industry
4b1. Product description
Pace-setter will deal in tuxedo rentals, party dresses, shoes, jewelry, crinolines, re-orderable headpieces, re-orderable bridesmaid dresses and re-orderable wedding gowns. To begin with, the store will carry sixty samples of wedding gowns, three samples of bridesmaids' attire, and fifteen headpiece samples. The bridal gown samples will feature three prominent manufacturing lines — Lazaro, Christos and Amsale. These, like the tuxedo rentals, will be available only on special order. Additionally, the store will stock three heel-heights of dyeable shoes, different sizes of crinolines, and a variety of off-the-rack jewelry (30 necklaces and an equal number of earrings), which will all be purchase-only. Crinolines will be available at no charge during client fittings and in-store gown adjustments.
4b2. Industry description
The bridal salon industry is largely fragmented. It consists of chain players who rely on product diversity to respond to different market needs, and hundreds of 'mom-and-pop' stores, which are very limited in scope. This large number of sellers and buyers constitutes a competitive market, which is characterized by free entry and exit of firms. The buyers have a range of sellers to choose from, and the costs of switching from one service provider to another are relatively low. The industry prices have, however, remained relatively high since most sellers choose to maintain their market shares by employing the general strategy. Pace-setter holds the strong belief that effective employee incentives are the solution to this. Through this strategy, Pace-setter seeks to increase its client base by 15% each year. Its main target segments include men and women who are in no position to access the services of an upscale salon.
5. The Market
Pace-setter will reach out to that Wisconsin client who seeks to acquire high quality products at reasonable prices.
5a. Market and Target Customer
Pace-setter will target two diverse client groups. Pace-setter will work hard to appeal, distinctively, to these target groups. By putting focus on multiple groups, the company will be mitigating against the risk of loss brought about by business cycles (Word Press, 2013).
5a1. Market Segmentation
Pace-setter will target two broad segments of the market;
i) Men — men would naturally opt for simple, time-saving procedures. Those options that are easily available and easy to acquire are readily acceptable to them
ii) Women who are unable to afford costly services in upscale stores — Women would naturally opt for upscale services. They are only prevented from accessing such services by the high prices. There, however, is no significant difference in the services offered in these, and other low-cost service providers.
5a2. Target Market Strategy
Pace-setter intends to handle these diverse groups differently. The men will be served through convenient and quick deliveries. Males are usually less concerned about how they look, and would more often than not work during normal hours, and then pay the stores a visit later on in the evening. By this time, most stores would have closed for the day. Pace-setter will target these clients by creating incentives through which its staff work longer evening hours, and by employing a non-appointment service basis (Word Press, 2013).
Females would naturally prefer upscale services. Pace-setter will target this segment of the market by offering products that are of the same quality, at more affordable prices. This we will do by putting emphasis on the ultra-hip, trendy products our company has to offer.
5b. Competition and Competitive Advantage
The competition within the bridal salon industry in Wisconsin can be analyzed from two perspectives; the local stores (Megan's Bridal store in Oshkosh) and the regional stores. Pace-setter holds the strong belief that low pricing and good service delivery are the keys to overcoming the competition likely to be brought about by Megan's store. Megan's store has been in operation for approximately thirty years. This could be a source of success as well as failure. Megan's store enjoys economics of scale, and would, in case of threat, readily offer lower prices without incurring significant losses. However, the store also faces the problem of obsolete stock, and has little chances of repeat business.
Pace-setter's biggest rivals in the region include Appleton Bridals (Appleton), White bird Bridal (Manitowoc), CJ's Bridal store (Fond du Lac), and Sarah's Bridal Boutique (Cheboygan).
5b1. Curbing Local Competition
Service Delivery: Reasonable prices for services rendered are one way through which Pace-setter intends to gain competitive advantage over Megan's store. Megan, for instance, charges $9 and $20 to dye shoes purchased from the store, and those bought elsewhere, respectively. This is more or less unreasonable given the little time dyeing consumes. Pace-setter intends to dye shoes purchased within its store free of charge, and otherwise, charge a fee of $5 only. Moreover, Pace-setter will have clear-cut charges and alterations instructions, to prevent customer disappointment and exploitation. Additionally, Pace-setter will seek to improve efficiency by taking advantage of the faulty COD basis employed by Megan, to ensure faster and timely product delivery.
Pricing Strategy: Megan is known for high prices. She operates through setting high overall prices, and then offering special deals. Pace-setter will employ a modest pricing strategy. This we will achieve by establishing links with low-price suppliers, especially those that originally served Megan, but stopped due to fall-outs. This way, all our products will be within the low, and mid-range prices.
Stock: Megan is known for obsolete, outdated stock. My passion for fashion and upcoming trends will ensure that Pace-setter always stocks the most stylish and trendy of attire. Any obsolete stock will be stored off the display rack, and disposed off at slashed prices during sidewalk sales. Any stock left thereafter will be given away to charity.
5b2. Curbing Regional Competition
Advertising: Pace-setter will spend most of its ad dollars on local newspapers' awareness space ads. Regional awareness of the company's products will be boosted through phone guides and Milwaukee's Yellow pages. Additionally, during the weeks immediately following the grand opening, we will place additional advertisements on the radio, and on social networking sites such as face book and twitter.
5c. Marketing Strategy
5c1. Overall Strategy
Ours is a very simple marketing strategy. Satisfied customers will be our most crucial marketing tool. When a customer leaves Pace-setter with trendy and fashionable, yet low cost attire, he or she portrays a positive image of our quality and name to the public. Pace-setter strongly believes that a bulk of our customers will have been referred from the existing ones (Thorne, 2008). It is speculated that word-of-mouth advertising works best for this kind of venture (Thorne, 2008). This is why we intend to use other forms of media, such as radio and newspaper ads, which are more costly, only during the early months of operation. We will offer discounts, free services and other motivation incentives to both new clients, and existing clients who refer new ones to us. Moreover, we will carry out fully-paid trip lottery draws for such referees such that the higher the number of clients one refers to us, the higher their chances of winning.
5c2. Sales Plan
Table 1.1 depicts our forecasted sales over the next three years. We expect a steady increase in income as the store's reputation is built among the members of the public. The sales revenues for the second year incorporate the addition of one alteration specialist. These sales figures only show the direct cost of sales for products; services are covered under the expenses section in the income statement.
Table 1.1
Sales (in $)
Year 1
Year 2
Year 3
Owner # 1
51500
56, 070
61,700
Owner # 2
47,000
52,000
56,200
Sales assistant # 1
22,000
24,300
28,400
Sales assistant # 2
20,000
23,500
26,270
Bridal gown alteration specialist # 1
16,000
19,200
22,300
Bridal gown alteration specialist # 2
0
14,930
17,330
Product sales
9,700
20,000
25,000
Total sales
166,200
211,000
240,200
Direct cost of sales (50% of sales)
83,100
105,100
120,100
Product costs
3,030
9,800
15,600
Subtotal direct cost of sales
86,130
114,900
135,700
5c3. Competitive plan
Pace-setter will work at setting itself apart from other bridal salons that choose to offer only one type of product, for instance re-orderable attire alone. Trotter has, for the past three years worked in such a store and has often received complaints from frustrated customers who are forced to acquire such from the store, and then get their shoes and jewelry elsewhere. Therefore, in as much as our business' main focus will be re-orderable attire, we do wish to increase the convenience of our clients by offering other complementary products as well.
Although there are a number of stores that are quite similar to ours, our research has shown that these are located mainly in Wisconsin's high income areas. Our intention is not to compete with these, but rather to serve those customers who are in no position to pay for these high-cost services. We intend to pamper our customers by providing a relaxing atmosphere. The waiting area will be fitted with television sets, and soft drinks will be offered to clients as they await services.
5c4. Research and Development (Growth Plan)
We wish to maintain our pricing strategy, service, offerings and product line in the first two years. However, we do have a number of expectations:-
i) After being in business for one year, some of the samples in stock will have become obsolete and will attract low demand. These will be taken off the display racks and sold off at significant discounts.
ii) Stock-honing will increase the levels of profits, and research will be carried out as a way of determining the movement of stock, pricing points, etc.
iii) All product lines will be inflated so that the client has a wider variety to choose from, and the slowest moving products shifted to the sale rack, from the re-orderables.
We intend to carry out frequent surveys on our clients, so as to improve on our service provision, retain our client base, and also make corrections where necessary. After three years of doing business, we intend to purchase our own building; double our product lines, and increase the number of full-time employees to six.
6. The Organization
6a. Legal and Organizational Structures
Pace-setters will be a partnership form of business. Trotter and I will be equal partners, entitled to an equal share of profits and losses. Our business will be managed and organized in a creative fashion; one that works at surpassing customer expectations and providing a conducive atmosphere for economic well-being and personal development of both employees and customers.
6b. Key Personnel
Our personnel outlay includes a receptionist, responsible for welcoming clients into the store, and responding to enquiries. We will have two sales assistants, and one bridal gown alteration specialist. The alteration specialist and the receptionist will be full-time employees, while the sales assistants will be paid on a commission basis. Future plans include hiring an additional alteration specialist, once the business has built an attractive reputation.
6c. Related Service Providers
This kind of boutique business is richly diverse. There are the traditional shoe-sellers and bridal gown landlords on one end, and the trendy boutiques on the other. In between the two extremes are supermarkets, hypermarkets and other general stores that can readily offer the same products that Pace-setter plans to offer.
6d. Location
Pace-setter Bridal Salon will be located on Hubbard Drive, in the Green Bay area of Wisconsin. Lease negotiations on a 1715 square feet property that we consider suitable are ongoing. The monthly rent requirements amount to only $430, and a utility fee of around $200. We consider this a good price, considering the property's proximity to the main road and the high population in the area. We plan to put in an additional $5,000 for free-standing renovations, which, if need be, we can easily move to a different location.
7. The Financials
7a. Critical Risks
The risk associated with bridal salon ventures include:
Improper Location: the choice of location is critical. A store that is poorly located risks failing to attract customers, which would translate to operational losses and closure (SME Excellence, 2013).
Litigation: a customer could hold the store's staff liable if they are able to prove negligence on the part of the latter. Injuries resulting from dyeing processes, or infections caused by rented attire are possible scenarios. Professional insurance cover can be taken to reduce the effects of losses resulting from such (SME Excellence, 2013).
Staff Issues: This kind of business will be a success if people work together. This could, however, also be a source of business risk, especially when issues of underperformance, lack of commitment and free riding are concerned (SME Excellence, 2013). These are likely to cause tension between staff members. Proper employee incentives will be employed as a means of curbing this.
7b. Income statement
Table 1.2 (Pro forma profit and loss Statement)
Year 1
Year 2
Year 3
240,200
120,100
120,100
Sales ($)
Cost of sales (50% of sales)
Gross profit
166, 200
83100
83,100
211, 000
105,500
105,100
expenses
Salaries
Advertising expenses
Business insurance
Telephone
Membership/subscriptions
Rent / utilities
Travel, entertainment, gifts
Misc. expenses donations
36,000
10,800
2,400
2,040
8,400
1,200
1,200
45,000
7,200
2,400
2,040
0
8,400
1,200
1,200
50,000
6,000
2,400
2,040
0
8,400
1,200
1,200
Total operating expenses
Profit before interest and tax
Interest expense
Tax Incurred
Net Profit
52,240
30,860
1,396
23,924
60,840
44,260
3,557
36,403
71,840
48,260
1,200
4,333
40,827
(Source: Walton and Aerts, 2006)
7c. Table 1.3 (Cash Flow Projection)
Over the next three years of business, we expect to manage cash flows simply by the cash flow growth. The cash flows generated from business operations will be enough to cover the business' expenses.
Pro-forma Cash flow
Beginning cash
Cash Inflows
A/R Collection
Other Income / Sales
Total Cash Inflow
Cash Outflows
Accounts Payable
Operating Expenses
Taxes
Other Expenses
Total Cash Outflow
Cash Position
Long-term loan
Ending Cash
Year 1 (start-up)
60,000
25,400
35,000
60,400
24,000
20,700
1,396
24,700
70,796
49,604
14,400
35,204
Year 2
54,000
29,800
38,600
68,400
20,900
19,759
3,557
24,700
68,916
53,484
14,400
39,084
Year 3
58,300
30,400
40,200
70,600
24,200
20,989
4,333
24,700
74,222
54,678
14,400
40,278
(Source: Walton and Aerts, 2006).
7d. Table 1.4 (Balance Sheet)
We expect a steady net worth growth, over the next three years, as shown in the balance representation below.
Pro-forma Balance Sheet
Assets
Current Assets
Cash
Other current assets
Total Current Assets
Non-Current Assets
Long-term assets
Accumulated dep.
Total Assets
Liabilities and Capital
Current Liabilities
Accounts payable
Non-Current Liabilities
Long-term loan
Total Liabilities
Paid-in Capital
Retained earnings
Total Liabs. And Capital
Net Worth
Year 1
35,204
35,804
16,500
(2,887)
49,417
2,000
40,600
42,600
1, 817
49,417
6,817
Year 2
39,084
39,704
8,036
(5,200)
42,540
26,200
27,100
10,440
42,540
15,440
Year 3
40,278
40,878
6,500
(5548)
41,830
10,200
11,600
21,800
15,030
41,830
20,030
(Source: Walton and Aerts, 2006)
7e. Assumptions
The financial representations above ride on a number of assumptions:
i) The growth in annual revenues falls between 15 and 20%, to account for new customers. Growth and revenue estimates have been kept relatively low, and expenses high, in line with the concept of prudence.
ii) Cost of sales have been omitted from the sales projections. However, supplies, payroll, services, and other related recurring expenses related to the same have been included in the 'operating expenses' section of the income statement.
iii) The re-orderable items account for approximately 70% of the sales revenue. We are in no position to ascertain the amount of revenue likely to be derived from the purchase-only products; hence the product sales have been estimated at a $9,700 low, in the first year of business.
References
Katz, J. & Green, R. (2011). Entrepreneurial small business. (3rd ed.). New York, NY: McGraw-Hill Higher Education.
SME Excellence. (2013). Part 8: Risks to Your Business. University of Western Sydney. Retrieved from http://www.smexcellence.com.au/sme/part/risks_to_your_business/6/30/138/455.html
Thorne, L. (2008). Word-of-Mouth Advertising, Online and Off: How to Spark Buzz Excitement, and Free Publicity of Your Business or Organization with Little or no Money. Ocala, Florida: Atlantic Publishing Group.
Walton, P. & Aerts, W. (2006). Global Financial Accounting and Reporting: Principles and Analysis. Bedford Row, London: Thomson Learning.
Word Press. (2012). The Business plan: Target Market Analysis. Imagineer's Mind. Retrieved from http://imagineermind.wordpress.com/tag/how-to-write-an-executive-summary/
---
Are you busy and do not have time to handle your assignment? Are you scared that your paper will not make the grade? Do you have responsibilities that may hinder you from turning in your assignment on time? Are you tired and can barely handle your assignment? Are your grades inconsistent?
Whichever your reason is, it is valid! You can get professional academic help from our service at affordable rates. We have a team of professional academic writers who can handle all your assignments.
Plagiarism free papers
Timely delivery
Any deadline
Skilled, Experienced Native English Writers
Subject-relevant academic writer
Adherence to paper instructions
Ability to tackle bulk assignments
Reasonable prices
24/7 Customer Support
Get superb grades consistently
Online Academic Help With Different Subjects
Literature
Students barely have time to read. We got you! Have your literature essay or book review written without having the hassle of reading the book. You can get your literature paper custom-written for you by our literature specialists.
Finance
Do you struggle with finance? No need to torture yourself if finance is not your cup of tea. You can order your finance paper from our academic writing service and get 100% original work from competent finance experts.
Computer science
Computer science is a tough subject. Fortunately, our computer science experts are up to the match. No need to stress and have sleepless nights. Our academic writers will tackle all your computer science assignments and deliver them on time. Let us handle all your python, java, ruby, JavaScript, php , C+ assignments!
Psychology
While psychology may be an interesting subject, you may lack sufficient time to handle your assignments. Don't despair; by using our academic writing service, you can be assured of perfect grades. Moreover, your grades will be consistent.
Engineering
Engineering is quite a demanding subject. Students face a lot of pressure and barely have enough time to do what they love to do. Our academic writing service got you covered! Our engineering specialists follow the paper instructions and ensure timely delivery of the paper.
Nursing
In the nursing course, you may have difficulties with literature reviews, annotated bibliographies, critical essays, and other assignments. Our nursing assignment writers will offer you professional nursing paper help at low prices.
Sociology
Truth be told, sociology papers can be quite exhausting. Our academic writing service relieves you of fatigue, pressure, and stress. You can relax and have peace of mind as our academic writers handle your sociology assignment.
Business
We take pride in having some of the best business writers in the industry. Our business writers have a lot of experience in the field. They are reliable, and you can be assured of a high-grade paper. They are able to handle business papers of any subject, length, deadline, and difficulty!
Statistics
We boast of having some of the most experienced statistics experts in the industry. Our statistics experts have diverse skills, expertise, and knowledge to handle any kind of assignment. They have access to all kinds of software to get your assignment done.
Law
Writing a law essay may prove to be an insurmountable obstacle, especially when you need to know the peculiarities of the legislative framework. Take advantage of our top-notch law specialists and get superb grades and 100% satisfaction.
What discipline/subjects do you deal in?
We have highlighted some of the most popular subjects we handle above. Those are just a tip of the iceberg. We deal in all academic disciplines since our writers are as diverse. They have been drawn from across all disciplines, and orders are assigned to those writers believed to be the best in the field. In a nutshell, there is no task we cannot handle; all you need to do is place your order with us. As long as your instructions are clear, just trust we shall deliver irrespective of the discipline.
Are your writers competent enough to handle my paper?
Our essay writers are graduates with bachelor's, masters, Ph.D., and doctorate degrees in various subjects. The minimum requirement to be an essay writer with our essay writing service is to have a college degree. All our academic writers have a minimum of two years of academic writing. We have a stringent recruitment process to ensure that we get only the most competent essay writers in the industry. We also ensure that the writers are handsomely compensated for their value. The majority of our writers are native English speakers. As such, the fluency of language and grammar is impeccable.
What if I don't like the paper?
There is a very low likelihood that you won't like the paper.
Reasons being:
When assigning your order, we match the paper's discipline with the writer's field/specialization. Since all our writers are graduates, we match the paper's subject with the field the writer studied. For instance, if it's a nursing paper, only a nursing graduate and writer will handle it. Furthermore, all our writers have academic writing experience and top-notch research skills.
We have a quality assurance that reviews the paper before it gets to you. As such, we ensure that you get a paper that meets the required standard and will most definitely make the grade.
In the event that you don't like your paper:
The writer will revise the paper up to your pleasing. You have unlimited revisions. You simply need to highlight what specifically you don't like about the paper, and the writer will make the amendments. The paper will be revised until you are satisfied. Revisions are free of charge
We will have a different writer write the paper from scratch.
Last resort, if the above does not work, we will refund your money.
Will the professor find out I didn't write the paper myself?
Not at all. All papers are written from scratch. There is no way your tutor or instructor will realize that you did not write the paper yourself. In fact, we recommend using our assignment help services for consistent results.
What if the paper is plagiarized?
We check all papers for plagiarism before we submit them. We use powerful plagiarism checking software such as SafeAssign, LopesWrite, and Turnitin. We also upload the plagiarism report so that you can review it. We understand that plagiarism is academic suicide. We would not take the risk of submitting plagiarized work and jeopardize your academic journey. Furthermore, we do not sell or use prewritten papers, and each paper is written from scratch.
When will I get my paper?
You determine when you get the paper by setting the deadline when placing the order. All papers are delivered within the deadline. We are well aware that we operate in a time-sensitive industry. As such, we have laid out strategies to ensure that the client receives the paper on time and they never miss the deadline. We understand that papers that are submitted late have some points deducted. We do not want you to miss any points due to late submission. We work on beating deadlines by huge margins in order to ensure that you have ample time to review the paper before you submit it.
Will anyone find out that I used your services?
We have a privacy and confidentiality policy that guides our work. We NEVER share any customer information with third parties. Noone will ever know that you used our assignment help services. It's only between you and us. We are bound by our policies to protect the customer's identity and information. All your information, such as your names, phone number, email, order information, and so on, are protected. We have robust security systems that ensure that your data is protected. Hacking our systems is close to impossible, and it has never happened.
How our Assignment  Help Service Works
You fill all the paper instructions in the order form. Make sure you include all the helpful materials so that our academic writers can deliver the perfect paper. It will also help to eliminate unnecessary revisions.
2.      Pay for the order
Proceed to pay for the paper so that it can be assigned to one of our expert academic writers. The paper subject is matched with the writer's area of specialization.
3.      Track the progress
You communicate with the writer and know about the progress of the paper. The client can ask the writer for drafts of the paper. The client can upload extra material and include additional instructions from the lecturer. Receive a paper.
4.      Download the paper
The paper is sent to your email and uploaded to your personal account. You also get a plagiarism report attached to your paper.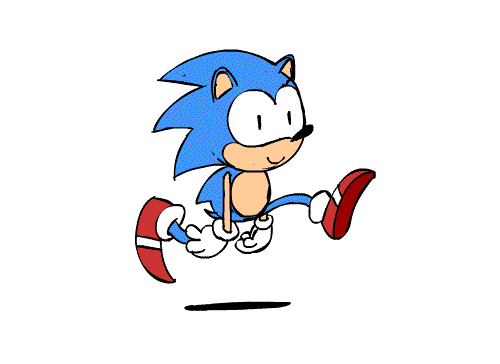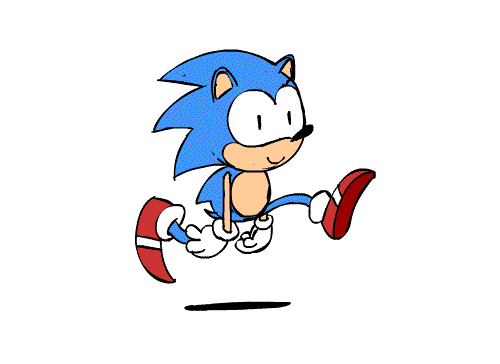 PLACE THIS ORDER OR A SIMILAR ORDER WITH US TODAY AND GET A PERFECT SCORE!!!
---