Health Care Drivers for increased Medicaid funding: A study in the United States.
The Per capita health care spending has increased to about 2,814 in 1990 to more than $7,000 today. With such increased amounts, it is obvious that everyone in America would not be able to afford such so much. This led to the creation and the need for a program like Medicaid. Medicaid is basically a national health insurance program for people with low income. In the year 2000, about 42.7 million people received Medicaid. (Einhorn 25) This shows that Medicaid itself was a program that was a crucial factor in the medical necessities of a lot of people. The demand for health care is still expected to increase thus making an even larger part of the national economy. (Hall and Jones) Data from the National Health Interview Survey from 1997
About Medicaid
Medicaid was itself established in 1965 originally to assist states to provide medical assistance on their own choice. Thus this program was reserved for families who are either old, disable or blind. It also targeted persons whose income was low and resources weren't sufficient to meet costs of the medical bills. This was the program was initially about. Both Medicaid and Medicare were effective in mid-1966. Even though Medicare was the one that was supported fully by the government, Medicaid however wasn't. Thus, Medicaid and Kerr-Mills basically became an extension of the coverage
Eligibility
The eligibility criteria for Medicaid have always been a controversial topic since long. Currently, there are about 60 million people in the United States that receive Medicaid funded services. First, the boldest criteria's will be mentioned. A major criterion for the Medicaid services is that the person should be in a medical necessity. In other words, general physician checks ups are not necessarily funded by Medicaid. Another big criterion is that the Medicaid is the last resort for the patients who require assistance in paying their bills. Thus, they will only be eligible if other financial sources or routes will not pay for the medical bills. The participants should have freedom of choice of the provider and the services that are usually there, they are available statewide.
The Medicaid and the CHIP program cover children, pregnant women, seniors, parents and individuals with disabilities. The government requires certain criteria for an individual to be available to attain Medicaid care. It should be seen that the States set the individual eligibility criteria concerning what the federal poverty level for that region is. A lot of states have increased their coverage thus making more and more people eligible. In 2011, the FPL for a family of four was $22,350 per anum. (Medicaid) This is altered every year thus altering the requirements and the eligibility almost every year.
This topic is of primary concern now because of the reforms that have been carried out in America after the passing of the Affordable Care Act of 2010. The basic aim for this reform is so that more and more people would be insured somehow. This act basically sets a minimum eligibility of 133% of the federal poverty level for all the Americans under the age of 64. This is set to get into effect in 2014 but considering the economic situation of the country, it might be effective before as well.
Even though it appears that Medicaid is quite lenient in providing services, it should be noted that many states have very restrictive Medicaid eligibility requirements. A research carried out in the Brigham and Women's Hospital states that due to restrictive Medicaid Policies, a lot of patients are delaying medical care. (Clark) These are basically states and countries where the individuals need to be far off from the FPL in order to qualify in these programs. Clark states that even though the causes could be many, they are the main reason health care access are hindered in these areas. This is a problem because the patients are delaying the medical care that is quite urgent and is needed. A major way through way the health care access can be enhanced is by increasing the number of primary care providers. (Clark)
Major research question.
It is seen that over the years, the amount of money that the state and the government has to allocate for Medicaid has increased quite a lot. The major research question is what are the main drivers behind increased Medicaid funding in the United States? This research will collectively look at the Medicaid programs in the entire country. It will especially look at the reforms made in the program and why these reforms were necessary. Surely, there had to be some problems or hindrances in the program that caused in to alter its main goals. Furthermore, the statistics from the entire Medicaid history will be looked at. Special emphasis will be given to how Medicaid is planning to evolve subsequent to the passing of the Adorable Care Act of 2010.
The Basics of Medicaid
Before we get into why the need for funding has raised, it should be reviewed how the program actually functions. As mentioned earlier, Medicaid was initially made such that every state functioned on its own. In other words, the state basically chose itself how much it wants to fund or how much it wants to allocate its budge. One thing however is clear that every state has to function under the Medicaid State plan. The federal government basically devices the Medicaid services and states have to argue and basically chose the sort of coverage that they provide. The State also chooses which persons are eligible, the services it will prove, payment levels and providers. It should be noted that the State basically goes on to share the cost of Medicaid with the Federal government share known as FMAP.
Theory
In the research carried out the dependent variable is the change in expenditure or funding of Medicaid. What we are basically looking at is that which factors caused the changes in expenditure. Therefore, these factors would be the independent variable.
Reasons for funds
The most commonly used Medicaid services are prescribed drugs and physician services. (Grannemann and Pauly 7) the hospital out care facilities are used by about 44% of the recipients. This especially goes for those persons who have access to very large care units. About 73% of the Medicaid Payments goes to look after institutions such as hospitals, mental hospitals, nursing homes and intermediate care facilities. (Grannemann and Pauly 8) Nursing home services do not require that much contribution by Medicaid. This is because most of the elderly have some amount of money, thus they are able to pay for themselves. This basically gives an idea of what most of the funds are spent on. However, later we will see that the expenditure of Medicaid is not directly related to the number of cases enrolled alone. Other causes like dynamic policies and economic changes play a crucial role as well.
Problems in Medicaid
In 2010, the average health expenditure in the United States was 2.6trillion in 2010. This was about 8,402 per person or 17.9% of the GDP. (CMS) Out of all this expenditure, Medicaid had provided about 401.3 billion dollars. This is about 15% of all the health care expenditures of the same year. As mentioned before, the eligibility criteria are responsible for the creation of many problems. Since Medicaid is based entirely on blind, disable, age or families who have dependent children. However, many people who are residing below the poverty line, they are not eligible for Medicaid. Thus, a lot of families who are very much deserving and are in need for funded medical care do not receive the benefits of Medicaid.
Data Sources
The data that has been collected has been an amalgamation of newspaper articles and journals on the spending patterns of Medicaid. Furthermore, specific tables and charts have been incorporated from Kaiser foundation web pages and other pages with tabulated expenditures of the program.
Findings
Category
Medicaid & CHIP
Subcategory
Medicaid Spending
Growth in Medicaid Spending, FY90-FY10
Full Title
Average Annual Growth in Medicaid Spending, FY1990 – FY2010
Data Type
Percent
FY 1990-2001
FY 2001-2004
FY 2004-2007
FY2007-2010
Alabama
0.1238
0.0809
0.039655
0.049
Alaska
0.129
0.1524
0.023355
0.082
Arizona
0.1537
0.2277
0.10259
0.123
Arkansas
0.1116
0.1066
0.049142
0.084
California
0.1062
0.0851
0.050631
0.054
Colorado
0.1339
0.0695
0.035946
0.114
Connecticut
0.0941
0.0625
0.028911
0.097
Delaware
0.1513
0.1018
0.076806
0.092
District of
Hampshire
0.1319
0.0958
0.000583
0.046
New Jersey
0.1055
0.0379
0.036914
0.047
New Mexico
0.1573
0.1475
0.058765
0.093
New York
0.0919
0.0911
0.021233
0.055
North Carolina
0.1397
0.098
0.055272
0.035
North Dakota
0.0675
0.0623
0.011742
0.106
Ohio
0.0915
0.1105
0.03725
0.053
Oklahoma
0.1018
0.0723
0.091835
0.069
Oregon
0.1575
-0.0065
0.032613
0.114
Pennsylvania
0.1241
0.0892
0.0392
0.056
Puerto Rico
NA
NA
NA
Residence Unknown
NA
NA
NA
Rhode Island
0.0939
0.1159
0.013021
0.037
South Carolina
0.1238
0.0877
0.01503
0.075
South Dakota
0.0968
0.0648
0.028943
0.082
Tennessee
0.1298
0.0862
0.003154
0.061
Texas
0.1291
0.1159
0.081075
0.097
United States
0.109
0.093808
0.036112
0.068
Utah
0.1071
0.1401
0.035696
0.073
Vermont
0.1326
0.0988
0.040851
0.114
Virgin Islands
NA
NA
NA
Virginia
0.1048
0.0829
0.080009
0.092
Washington
0.1229
0.0669
0.027831
0.068
West Virginia
0.1293
0.0774
0.036499
0.055
Wisconsin
0.0954
0.0357
0.032367
0.097
Wyoming
0.1251
0.1453
0.053867
0.075
Notes
All spending includes state and federal expenditures. Growth figures reflect increases in benefit payments and disproportionate share hospital payments; growth figures do not include administrative costs, accounting adjustments, or costs for the U.S. Territories.
Definitions
Federal Fiscal Year: Unless otherwise noted, years preceded by "FY" on statehealthfacts.org refer to the Federal Fiscal Year, which runs from October 1 through September 30.  for example, FY 2009 refers to the period from October 1, 2008 through September 30, 2009.
Sources
Urban Institute estimates based on data from CMS (Form 64) (as of 12/21/11).
From this entire chart, the entire increase in expenditure of Medicare was the most from the year 1990-2001. For United States, the entire increase was 10.9% in those years. Comparatively, the increase that occurred in the year 2007-2010 was only 6.8%. Even though the magnitude of growth was not the same, more or less Medicaid did have to increase its spending though out these years.
This graph basically gives a general idea of how Medicaid expenditure has grown exponentially ever since it started. Details of its expenditure trends will be discussed more below.
This graph was basically provided by the Washington Post. It shows how states are allotting more of their funds to health care as oppose to spending on education in the long run. As it will be discussed below, spending by Medicaid increased from 2010 to 2012 due to decreased federal funds. Future trends will be emphasized below.
Discussion.
It should be noted that when Medicaid started, it went off in the pattern that most of the state-based programs go on. By 1971, the annual pending had reached about 6.5 billion where as the enrollment was about 16 million people. (Klemm 106) the enrollment growth and the coverage that the program would provide were underestimated to quite an extent. Therefore, this led to a rapid increase in the spending by the program. At that time, the total expenditure was about 52.3. In the period from 1972-176, the entire expenditure was about 17.9%. These expenditures were basically as a result of the amendments that were made to the social security act. The 1972 amendment therefore created the supplemental security income. This federalized the cash assist programs for the disabled and the aged. These amendments also led to most of the beneficiaries of the SSI to attain Medicaid as well. This caused the enrollment in the aged and elderly category to increase about 8% during that year. The time period from late 1970 to 198s was marked by medical inflation. (Klemm 107) This was a result of economy wide inflation and even higher medical costs. The inflation rose to about 8.4% during this time. Even though, there was no relevant expansion of the service, it was seen that other welfare programs were declining. Due to the increasing inflation, the Medicaid enrollment actually dropped by an average of 0.7.
Following this era, in the era of retrenchment, the congress and the federal government offered the option to state for reimbursing Medicaid benefits and for creating their own options. This allowed the states to take a break from the growing expenditures of Medicaid. This occurred mainly because the federal government had cut down the amount it would provide to the state. Thus, in order to help states with the reductions, the federal government offered these propositions. It was during this time that health maintenance organizations and other programs of the community were made. Medicaid started to alter its objective from paying claims to going for managing services and the cost of care as well. Following this era, the cost of Medicaid augmented annually at an average rate of 8% between 1981 and 1984.
Following that era, the congress basically focused on expanding the Medicaid more and more. This expansion went on to make an impact on enrollments from infants to pregnant women and to low income beneficiaries. During this period, there was also the enactment of pieces of legislation that went on to later affect the eligibility, coverage and reimbursement of Medicaid. (Klemm 109)
The time period from 1991 to 1992 was quite heavy on Medicaid. This mainly occurred due to previous mandates, increasing recession and increasing caseloads on the program. Thus, due to the change in policies and amendments, the strain on the program increased to such an extent that the average annual spending increased about 27% during this era. (Klemm 110) Following the explosion of the early nineties, Medicaid had gone to be altered in many reforms for the years ahead. The welfare reform not only occurred in the medical sector but the economy as a whole prospered during these years. This led to a drop of 0.4% per year in Medicaid spending.
Now we would take a jump to the current year and the statistics that Medicaid presents with today. The annual growth in spending on the program has slowed down significantly since the last year as the economy began to improve. (Goodnough) with the Affordable care act, more people will be eligible in 2014 as well. Goodnough feels that a major reason for increased expenditure on part of Medicaid was because of the shifting situation of the economy. When Americans lost their job and health insurance, Medicaid itself had more and more enrollment. This led to increased costs for the program.
However, last year in June, the total spending on Medicaid only augmented by 2%. (Goodnough) This is very less compared to the 10% increase that occurred in 2011. Many attribute this slowdown to not only more enrollment growth but also due to the cost cutting that many states have carried out. Diane Rowland, who is the executive vise president of the Kaiser Family Foundation, stated that the major reason for the decreasing spending is due to the reining in costs.
The major cuts that were made were to reimbursement rates for hospitals and doctors. Also optional benefits like vision, dental and drug coverage was also cut down. (Goodnough) Out of fifty, about fort five states froze reimbursement rates the previous year. Similarly, many cut back on the benefits that it provided to the masses. The previous year, Medicaid spending increased about 27.5% since the extra federal Medicaid fund stopped coming. This in turn did put a lot of pressure on the state which caused it to cut down its cost as well. Thus, we should see that this is more of a viscous cycle that occurs. When the government stops giving funds to the state, the state cuts down some of the benefits and reimburses some of the funds. This in turn decreases the spending of the state and the entire Medicaid program for that matter. Therefore, it should be seen that the Medicaid spending over the years has not only been dependant on the inflow of enrollments but on the legislature and the policies that have been created overtime. Along with the aforementioned factors, it is obvious that the current state of the economy and the way other health programs are going will also have an impact on the spending.
Limitations
The analysis and conclusion that we came up with are subject to a number of limitations. Medicaid as a program has been applied differently in different states in the United States. As mentioned in the discussion, the Reagan administration allowed states to set their own rules for how much they want to cover and their own eligibility criteria. This therefore renders it difficult for us to assess the cost and apply these assessments to the entire Medicaid program. Medicaid program is split into different areas and thus one major conclusion will not be quite accurate. Furthermore, there have been changes in health care technology, drugs and further environment and social changes that have affected the general population as well. In simpler terms, it means that the funding alterations cannot be solely accredited to the policy changes or the changing political ideologies.
Reliability
Scale: ALL VARIABLES
Reliability Statistics
Cronbach's Alpha
Cronbach's Alpha Based on Standardized Items
N of Items
.816
.807
5
Item Statistics
Mean
Std. Deviation
N
Hospitals
2.1744
.54361
Elderly
2.2752
.67303
Children.Funds
2.2093
.60498
Drugs
2.2287
.45931
Cost.of.Med.Aid
2.0853
.34017
Inter-Item Correlation Matrix
Hospitals
Elderly
Children.Funds
Drugs
Cost.of.Med.Aid
Hospitals
1.000
.450
.678
.387
.083
Elderly
.450
1.000
.841
.484
.374
Children.Funds
.678
.841
1.000
.508
.425
Drugs
.387
.484
.508
1.000
.330
Cost.of.Med.Aid
.083
.374
.425
.330
1.000
Summary Item Statistics
Mean
Minimum
Maximum
Range
Maximum / Minimum
Variance
N of Items
Item Means
2.195
2.085
2.275
.190
1.091
.005
5
Item Variances
.288
.116
.453
.337
3.914
.017
5
Item-Total Statistics
Scale Mean if Item Deleted
Scale Variance if Item Deleted
Corrected Item-Total Correlation
Squared Multiple Correlation
Cronbach's Alpha if Item Deleted
Hospitals
8.7984
2.861
.543
.569
.799
Elderly
8.6977
2.218
.740
.742
.739
Children.Funds
8.7636
2.201
.885
.844
.682
Drugs
8.7442
3.067
.546
.303
.798
Cost.of.Med.Aid
8.8876
3.560
.374
.288
.837
ANOVA with Tukey's Test for Nonadditivity
Sum of Squares
df
Mean Square
Between People
.831
Within People
Between Items
2.610
4
.653
Residual
Nonadditivity
9.909a
1
9.909
Balance
68.181
.133
Total
78.090
.153
Total
80.700
.156
Total
.290
Grand Mean = 2.1946
a. Tukey's estimate of power to which observations must be raised to achieve additivity = -9.529.
ANOVA with Tukey's Test for Nonadditivity
F
Sig
Within People
Between Items
4.278
.002
Residual
Nonadditivity
74.267
.000
Grand Mean = 2.1946
Hotelling's T-Squared Test
Hotelling's T-Squared
F
df1
df2
Sig
17.390
4.246
4
.003
Intraclass Correlation Coefficient
95% Confidence Interval
Intraclass Correlationa
Lower Bound
Upper Bound
Single Measures
.471b
.389
.556
Average Measures
.816c
.761
.862
Two-way mixed effects model where people effects are random and measures effects are fixed.
a. Type C intraclass correlation coefficients using a consistency definition — the between-measure variance is excluded from the denominator variance.
b. The estimator is the same, whether the interaction effect is present or not.
c. This estimate is computed assuming the interaction effect is absent, because it is not estimable otherwise.
Intraclass Correlation Coefficient
F Test with True Value 0
Value
df1
df2
Sig
Single Measures
5.449
.000
Average Measures
5.449
.000
Two-way mixed effects model where people effects are random and measures effects are fixed.
Regression
Variables Entered/Removedb
Model
Variables Entered
Variables Removed
Method
1
Drugs, Hospitals, Elderly, Children.Fundsa
Enter
a. All requested variables entered.
b. Dependent Variable: Cost.of.Med.Aid
Model Summaryb
Model
R
R Square
Adjusted R. Square
Std. Error of the Estimate
1
.537a
.288
.265
.29160
a. Predictors: (Constant), Drugs, Hospitals, Elderly, Children.Funds
b. Dependent Variable: Cost.of.Med.Aid
Model Summaryb
Model
Change Statistics
R Square Change
F Change
df1
df2
Sig. F Change
Durbin-Watson
1
.288
12.550
4
.000
1.734
b. Dependent Variable: Cost.of.Med.Aid
ANOVAb
Model
Sum of Squares
df
Mean Square
F
Sig.
1
Regression
4.268
4
1.067
12.550
.000a
Residual
10.544
.085
Total
14.812
a. Predictors: (Constant), Drugs, Hospitals, Elderly, Children.Funds
b. Dependent Variable: Cost.of.Med.Aid
Coefficientsa
Model
Unstandardized Coefficients
Standardized Coefficients
B
Std. Error
Beta
t
Sig.
1
(Constant)
1.602
.142
11.268
.000
Hospitals
-.269
.068
-.430
-3.950
.000
Elderly
-.078
.075
-.155
-1.043
.299
Children.Funds
.422
.101
.750
4.180
.000
Drugs
.141
.066
.190
2.136
.035
a. Dependent Variable: Cost.of.Med.Aid
Coefficientsa
Model
Collinearity Statistics
Tolerance
VIF
1
Hospitals
.485
2.061
Elderly
.260
3.839
Children.Funds
.178
5.607
Drugs
.722
1.384
a. Dependent Variable: Cost.of.Med.Aid
Coefficient Correlationsa
Model
Drugs
Hospitals
Elderly
Children.Funds
1
Correlations
Drugs
1.000
-.109
-.148
-.105
Hospitals
-.109
1.000
.313
-.602
Elderly
-.148
.313
1.000
-.787
Children.Funds
-.105
-.602
-.787
1.000
Covariances
Drugs
.004
.000
.000
.000
Hospitals
.000
.005
.002
-.004
Elderly
.000
.002
.006
-.006
Children.Funds
.000
-.004
-.006
.010
a. Dependent Variable: Cost.of.Med.Aid
Collinearity Diagnosticsa
Model
Dimension
Variance Proportions
Eigenvalue
Condition Index
(Constant)
Hospitals
Elderly
1
1
4.884
1.000
.00
.00
.00
2
.054
9.529
.20
.01
.14
3
.035
11.851
.04
.54
.08
4
.019
15.910
.70
.01
.05
5
.008
25.185
.06
.44
.74
a. Dependent Variable: Cost.of.Med.Aid
Collinearity Diagnosticsa
Model
Dimension
Variance Proportions
Children.Funds
Drugs
1
1
.00
.00
2
.04
.06
3
.01
.13
4
.00
.81
5
.95
.00
a. Dependent Variable: Cost.of.Med.Aid
Residuals Statisticsa
Minimum
Maximum
Mean
Std. Deviation
N
Predicted Value
1.5907
2.5293
2.0853
.18261
Residual
-.64876
1.24087
.00000
.28700
Std. Predicted Value
-2.708
2.432
.000
1.000
Std. Residual
-2.225
4.255
.000
.984
a. Dependent Variable: Cost.of.Med.Aid
Charts
Descriptives
Descriptive Statistics
N
Minimum
Maximum
Mean
Std. Deviation
Skewness
Statistic
Statistic
Statistic
Statistic
Statistic
Statistic
Std. Error
Hospitals
1.00
3.50
2.1744
.54361
-.178
.213
Elderly
1.50
4.00
2.2692
.67386
1.702
.212
Children.Funds
1.50
4.00
2.2077
.60291
1.145
.212
Drugs
1.50
3.50
2.2269
.45797
1.183
.212
Cost.of.Med.Aid
1.25
3.75
2.0846
.33894
2.130
.212
Valid N (listwise)
Descriptive Statistics
Kurtosis
Statistic
Std. Error
Hospitals
-.477
.423
Elderly
2.122
.422
Children.Funds
.695
.422
Drugs
.553
.422
Cost.of.Med.Aid
6.714
.422
Frequencies
Statistics
Hospitals
Elderly
Children.Funds
Drugs
Cost.of.Med.Aid
N
Valid
Missing
1
0
0
0
0
Mean
2.1744
2.2692
2.2077
2.2269
2.0846
Median
2.0000
2.0000
2.0000
2.0000
2.0000
Mode
2.50
2.00
2.00
2.00
2.00
Std. Deviation
.54361
.67386
.60291
.45797
.33894
Variance
.296
.454
.364
.210
.115
Skewness
-.178
1.702
1.145
1.183
2.130
Std. Error of Skewness
.213
.212
.212
.212
.212
Kurtosis
-.477
2.122
.695
.553
6.714
Std. Error of Kurtosis
.423
.422
.422
.422
.422
Minimum
1.00
1.50
1.50
1.50
1.25
Maximum
3.50
4.00
4.00
3.50
3.75
Frequency Table
Hospitals
Frequency
Percent
Valid Percent
Cumulative Percent
Valid
1.00
6
4.6
4.7
4.7
1.50
23
17.7
17.8
22.5
2.00
39
30.0
30.2
52.7
2.50
43
33.1
33.3
86.0
3.00
17
13.1
13.2
99.2
3.50
1
.8
.8
Total
99.2
Missing
System
1
.8
Total
Elderly
Frequency
Percent
Valid Percent
Cumulative Percent
Valid
1.50
14
10.8
10.8
10.8
2.00
77
59.2
59.2
70.0
2.50
22
16.9
16.9
86.9
3.00
3
2.3
2.3
89.2
4.00
14
10.8
10.8
Total
Children.Funds
Frequency
Percent
Valid Percent
Cumulative Percent
Valid
1.50
24
18.5
18.5
18.5
2.00
63
48.5
48.5
66.9
2.50
26
20.0
20.0
86.9
3.50
16
12.3
12.3
99.2
4.00
1
.8
.8
Total
Drugs
Frequency
Percent
Valid Percent
Cumulative Percent
Valid
1.50
6
4.6
4.6
4.6
2.00
87
66.9
66.9
71.5
2.50
13
10.0
10.0
81.5
3.00
20
15.4
15.4
96.9
3.50
4
3.1
3.1
Total
Cost.of.Med.Aid
Frequency
Percent
Valid Percent
Cumulative Percent
Valid
1.25
1
.8
.8
.8
1.50
1
.8
.8
1.5
1.75
17
13.1
13.1
14.6
2.00
84
64.6
64.6
79.2
2.25
6
4.6
4.6
83.8
2.50
15
11.5
11.5
95.4
3.00
2
1.5
1.5
96.9
3.25
3
2.3
2.3
99.2
3.75
1
.8
.8
Total
Bar Chart
This 53% change is caused by the variables included in the research and the remainder 47% variance in the social phenomenon is caused by other factors.
Hence this research covers a major part of the variables which cause the change in the data whereas other aspects could be social, economical, and demographic or otherwise which cause the 47% variation. The model fitness is good since the major percentage change is covered in the statistical analysis.
The Durbin Watson value is 1.7 which shows positive correlation in the data set and it is favorable to the research function.
The F. value is 12 which is positive so that the respective hypothetical outcomes presented in the start of the research are accepted
The degree of freedom (df) is 4 and 124 on upper and lower level which gives a large room for the variations to take place in the real life phenomenon and hence the statistical data confirms that the change is cost is majorly due to the independent variables.
References
Clark, Cheryl et al. "State Medicaid Eligibility and Care Delayed Because of Cost." New England Journal of Medicine, 368 (2013): 1263-1265. Print.
Ellwood, Marilyn Rymer et al. An Exploratory Analysis of the Medicaid Expenditures of Substance Exposed Children Under 2 Years of Age in California. U.S. Department of Health and Human Services, 1993. Print.
Goodnough, Abby. "October 25th." The New York Times. 25th October. 2012. Web. 29th March 2013. [http://www.nytimes.com/2012/10/26/us/spending-on-medicaid-has-slowed-survey-finds.html?_r=0].
Grannemann, Thomas W. And Mark V Pauly. Controlling Medicaid Costs: Federalism, Competition, and Choice. Washington DC: American Enterprise Institute, 1983. Print.
Hall, R and C. Jones. "The Value of Life and the Rise in Health Spending." The Quarterly Journal of Economics, 122. 1 (2007): Print.
Klemm, John D . "Medicaid Spending: A Brief History." Health Care Financing Review, 22. 1 (2000): Print.
Kliff, Sarah. "Graph of the day: States are spending more on Medicaid, less on education." Washington Post, December 14th. 2012: Print.
Medicaid.gov. "Eligibility | Medicaid.gov." 2011. Web. 28 Mar 2013. .
Medicalxpress.com. "Restrictive Medicaid eligibility criteria associated with higher rates of delayed medical care." 2013. Web. 28 Mar 2013. .
Statehealthfacts.org. "Growth in Medicaid Spending, FY90-FY10 – Kaiser State Health Facts." 2009. Web. 28 Mar 2013. .
---
Are you busy and do not have time to handle your assignment? Are you scared that your paper will not make the grade? Do you have responsibilities that may hinder you from turning in your assignment on time? Are you tired and can barely handle your assignment? Are your grades inconsistent?
Whichever your reason is, it is valid! You can get professional academic help from our service at affordable rates. We have a team of professional academic writers who can handle all your assignments.
Plagiarism free papers
Timely delivery
Any deadline
Skilled, Experienced Native English Writers
Subject-relevant academic writer
Adherence to paper instructions
Ability to tackle bulk assignments
Reasonable prices
24/7 Customer Support
Get superb grades consistently
Online Academic Help With Different Subjects
Literature
Students barely have time to read. We got you! Have your literature essay or book review written without having the hassle of reading the book. You can get your literature paper custom-written for you by our literature specialists.
Finance
Do you struggle with finance? No need to torture yourself if finance is not your cup of tea. You can order your finance paper from our academic writing service and get 100% original work from competent finance experts.
Computer science
Computer science is a tough subject. Fortunately, our computer science experts are up to the match. No need to stress and have sleepless nights. Our academic writers will tackle all your computer science assignments and deliver them on time. Let us handle all your python, java, ruby, JavaScript, php , C+ assignments!
Psychology
While psychology may be an interesting subject, you may lack sufficient time to handle your assignments. Don't despair; by using our academic writing service, you can be assured of perfect grades. Moreover, your grades will be consistent.
Engineering
Engineering is quite a demanding subject. Students face a lot of pressure and barely have enough time to do what they love to do. Our academic writing service got you covered! Our engineering specialists follow the paper instructions and ensure timely delivery of the paper.
Nursing
In the nursing course, you may have difficulties with literature reviews, annotated bibliographies, critical essays, and other assignments. Our nursing assignment writers will offer you professional nursing paper help at low prices.
Sociology
Truth be told, sociology papers can be quite exhausting. Our academic writing service relieves you of fatigue, pressure, and stress. You can relax and have peace of mind as our academic writers handle your sociology assignment.
Business
We take pride in having some of the best business writers in the industry. Our business writers have a lot of experience in the field. They are reliable, and you can be assured of a high-grade paper. They are able to handle business papers of any subject, length, deadline, and difficulty!
Statistics
We boast of having some of the most experienced statistics experts in the industry. Our statistics experts have diverse skills, expertise, and knowledge to handle any kind of assignment. They have access to all kinds of software to get your assignment done.
Law
Writing a law essay may prove to be an insurmountable obstacle, especially when you need to know the peculiarities of the legislative framework. Take advantage of our top-notch law specialists and get superb grades and 100% satisfaction.
What discipline/subjects do you deal in?
We have highlighted some of the most popular subjects we handle above. Those are just a tip of the iceberg. We deal in all academic disciplines since our writers are as diverse. They have been drawn from across all disciplines, and orders are assigned to those writers believed to be the best in the field. In a nutshell, there is no task we cannot handle; all you need to do is place your order with us. As long as your instructions are clear, just trust we shall deliver irrespective of the discipline.
Are your writers competent enough to handle my paper?
Our essay writers are graduates with bachelor's, masters, Ph.D., and doctorate degrees in various subjects. The minimum requirement to be an essay writer with our essay writing service is to have a college degree. All our academic writers have a minimum of two years of academic writing. We have a stringent recruitment process to ensure that we get only the most competent essay writers in the industry. We also ensure that the writers are handsomely compensated for their value. The majority of our writers are native English speakers. As such, the fluency of language and grammar is impeccable.
What if I don't like the paper?
There is a very low likelihood that you won't like the paper.
Reasons being:
When assigning your order, we match the paper's discipline with the writer's field/specialization. Since all our writers are graduates, we match the paper's subject with the field the writer studied. For instance, if it's a nursing paper, only a nursing graduate and writer will handle it. Furthermore, all our writers have academic writing experience and top-notch research skills.
We have a quality assurance that reviews the paper before it gets to you. As such, we ensure that you get a paper that meets the required standard and will most definitely make the grade.
In the event that you don't like your paper:
The writer will revise the paper up to your pleasing. You have unlimited revisions. You simply need to highlight what specifically you don't like about the paper, and the writer will make the amendments. The paper will be revised until you are satisfied. Revisions are free of charge
We will have a different writer write the paper from scratch.
Last resort, if the above does not work, we will refund your money.
Will the professor find out I didn't write the paper myself?
Not at all. All papers are written from scratch. There is no way your tutor or instructor will realize that you did not write the paper yourself. In fact, we recommend using our assignment help services for consistent results.
What if the paper is plagiarized?
We check all papers for plagiarism before we submit them. We use powerful plagiarism checking software such as SafeAssign, LopesWrite, and Turnitin. We also upload the plagiarism report so that you can review it. We understand that plagiarism is academic suicide. We would not take the risk of submitting plagiarized work and jeopardize your academic journey. Furthermore, we do not sell or use prewritten papers, and each paper is written from scratch.
When will I get my paper?
You determine when you get the paper by setting the deadline when placing the order. All papers are delivered within the deadline. We are well aware that we operate in a time-sensitive industry. As such, we have laid out strategies to ensure that the client receives the paper on time and they never miss the deadline. We understand that papers that are submitted late have some points deducted. We do not want you to miss any points due to late submission. We work on beating deadlines by huge margins in order to ensure that you have ample time to review the paper before you submit it.
Will anyone find out that I used your services?
We have a privacy and confidentiality policy that guides our work. We NEVER share any customer information with third parties. Noone will ever know that you used our assignment help services. It's only between you and us. We are bound by our policies to protect the customer's identity and information. All your information, such as your names, phone number, email, order information, and so on, are protected. We have robust security systems that ensure that your data is protected. Hacking our systems is close to impossible, and it has never happened.
How our Assignment  Help Service Works
You fill all the paper instructions in the order form. Make sure you include all the helpful materials so that our academic writers can deliver the perfect paper. It will also help to eliminate unnecessary revisions.
2.      Pay for the order
Proceed to pay for the paper so that it can be assigned to one of our expert academic writers. The paper subject is matched with the writer's area of specialization.
3.      Track the progress
You communicate with the writer and know about the progress of the paper. The client can ask the writer for drafts of the paper. The client can upload extra material and include additional instructions from the lecturer. Receive a paper.
4.      Download the paper
The paper is sent to your email and uploaded to your personal account. You also get a plagiarism report attached to your paper.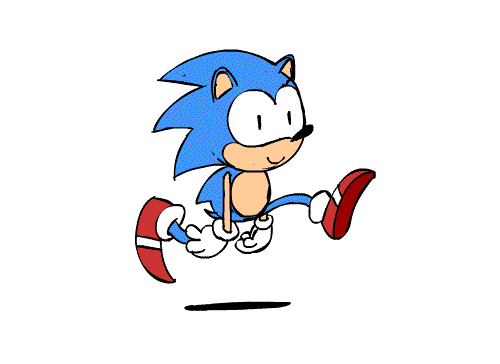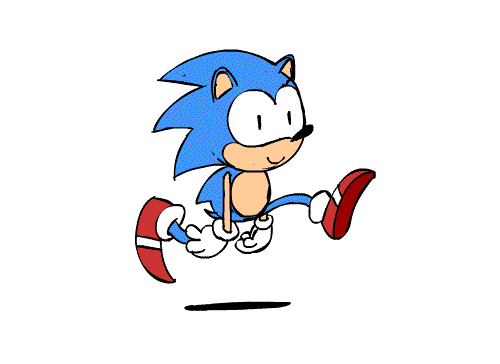 PLACE THIS ORDER OR A SIMILAR ORDER WITH US TODAY AND GET A PERFECT SCORE!!!
---