Communicating in Conflict Resolution
The discussion on Communication and Conflict by Robert M. Krauss and Ezequiel Morsella (2000) is as thought provoking as it is interesting. It is not just another discussion on communicating our way through conflict because that approach to resolving conflict has been ingrained in those of us living in Western civilization. Rather, Krauss and Morsella point out that conflict resolution through communication, negotiation, requires more than the parties coming together and agreeing upon a solution to the conflict. Indeed, as Krauss and Morsella succinctly demonstrate, the parties coming together might never about the problems which begin as tensions, and then escalate to the level of conflict. However, when the conflict becomes greater than the goals of a society or even in a relationship, then communication is a logical avenue of resolution. That does not guarantee that conflict bring about the solution, because as Krauss and Morsella also point out, communication as a means of conflict resolution requires more than just talking about the problems.
The parties that come together for confliction resolution through communication must be of an open mind. They must be willing to listen, as well as talk. They must be willing to consider the other side's perspective, and to put that perspective into a prospective that brings to light what they, as the opposing party, can contribute to resolving the problems that exist between them. This, of course, is the ideal, and what Krauss and Morsella say is the expectation when people come together for communicating about problems and how to resolve them. It demonstrates the point that Krauss and Morsella want to make when they emphasize that we, as a civilized society, have broadened the meaning of communication and put such importance in it, that we probably are left confused when attempts to resolve conflict through communication fail to bring about resolution.
It is Krauss and Morsella much more complex than looking at from the perspective of two parties or sides coming together to talk through their problems or issues, and expecting that because they do, it will result in resolution. The authors cite the experiences of political leaders during the Cold War to demonstrate the many other factors beyond a willingness to come together that, first of all, impact communications. Coding and decoding is really the first problem that must be overcome when attempting conflict resolution. Coding and decoding is the reality check for people who look at communication as information transfer, ideas from one person to another which, as such, should make it relatively smooth process. Words have meanings, they say, much like "dot dot," is representative of the letter H. In the Morse code and has no other meaning than H. We can see coding and decoding in the animal world, too. Krauss and Morsella point out the sounds made by monkeys that alert one another to a sky predator or a ground predator. One sound is representative only of the sky predator, and the other of a ground predator. The sounds, like the dot dot, do not stand for anything except the threat of a sky or ground predator. It is, however, much more difficult when we look at communications in the complex exchange between humans, because our words can have a meaning other than which they plainly state depending on our motivation, our own intent of what exactly we want to say to one another.
When Krauss and Morsella talk about communications in terms of coding and decoding, they create for the reader a new dimension in our pre-trained concepts about communication being the all encompassing way by which to resolve conflict. This is, again, the way that we are conditioned to think of conflict. We not only believe that communication can resolve conflict, but believe that communication will resolve conflict. When Krauss and Morsella describe and discuss what is also natural to humans, coding and decoding, then we have to begin to think of communication as a means by which conflict might be resolved, instead of thinking of communication as "the" way to resolve conflict. Krauss and Morsella say:
"The view of communication implicit in the encoder-decoder position is that meanings of messages are fully specified by their elements — that meaning is encoded, and that decoding the message is equivalent to specifying its meaning. However, it is easy to demonstrate that this is often not the case . . . In human communication the same message can be understood to mean different things in different circumstances, and that this fact necessitates a distinction between a message's liberal and its intended meaning (p. 147)."
This is what Krauss and Morsella says is the "intentionalist paradigm (p. 147)." While the authors take us back to the Cold War, we can look at this in terms of the present too. Consider the case of war in Afghanistan as a result of the events of September 11, 2001. It was widely reported how a Wall Street journalist, Daniel Pearl, made contacts in Pakistan, who agreed to arrange a meeting between Pearl and Osama Bin Laden. The meeting was supposed to be, for Pearl, an informative one. He wanted to report Bin Laden's side of the story, and to gain some insight as to what caused the attack against the United States. Pearl met with his contacts who had agreed to set up the meeting, and he was not seen or heard from again until Al Qaeda released and made public a videotape of Pearl being beheaded by Al Qaeda terrorists.
The violence Pearl suffered assaulted our senses, because, first, Pearl was a journalist, the ultimate communicator. He had approached the story and understanding he hoped to gain from a very Western perspective — the First Amendment and freedom of speech. Implicit in American understanding of the First Amendment is that journalists have the right to pursue a story and to write it, ostensibly enlightening the public on views which though they might be controversial, nonetheless serve to further the understanding of the public.
Unfortunately, Pearl perhaps failed to look at the bigger picture, or the picture as a whole. Pearl must have approached the meeting from the perspective (the perspective-taking paradigm) that ". . . individuals perceive the world from differing vantage points, and that, because the experiences of each individual depend to some degree on his or her vantage point, messages must be formulated with this perspective in mind (p. 150)."
Al Qaeda has no such First Amendment ideology, and freedom of speech runs against the fundamental ideology that the terrorists espouse. It went beyond the language barrier that Pearl was no doubt prepared to deal with. When Al Qaeda agreed to meet with Pearl, he must have taken for granted that a meeting was about a two-way communication, that it was be an exchange, even a transfer of ideas from one party to the other. This would be a typical journalistic, even Western, assumption when a group or person agrees to take a meeting with a journalist. It could not have occurred to Pearl that taking a meeting with him did not mean that he would never be released, or that he would be murdered, and that his murder would be videotaped for the world to watch while terrorists used him to communicate their position. What they communicated to the world was that they are inflexible in their position, and that they will kill anyone who holds a different religious belief than they do, or even interprets differently from them the tenets of Islam.
The world was shocked by what happened to Pearl. It has long been ingrained into our thinking that conflict is resolved by and through communication. As Krauss and Morsella point out, we would be taken aback if the U.N. Secretary General encouraged nations to do other than come together and talk about their problems. As was is shown by the tragic death of Daniel Pearl, and as Krauss and Morsella point out, people who come together to communicate do not necessarily come together of a like mind or with the same goal of resolution. This lack of willingness to communicate away conflict is foreign to us, and we are taken aback by the idea of. We are about communicating, working through the coding and decoding to a mutual understanding. We cannot, however, force our ideas, even our information onto others who do not want it just because we are in the same room with them.
It would be difficult to imagine that Daniel Pearl did not attempt to persuade the men who took his life on the merits of why they should not kill him. He must have assured them that he could take their words and, through journalistic reporting, convey to the rest of the world their ideas and position on why they attacked America. Apparently the violence of September 11, 2001, and Pearl and others too, are the statement that the terrorists wish to make. This is their response to those of who would not agree with them and their religious ideologies.
Krauss and Morsella say that under the dialogic paradigm individual speakers act with respect to the individuals they are addressing, but they are acting as individual entities (p. 152). This is because we can only attempt to understand the mind of others, to decode their words, even their body language, and try to put that into a perspective of meaning to us as individuals. Krauss and Morsella provide points on how to improve our skills as communicators. Listening is tangential to being a good communicator. Listening trains us to hear more than words, but concepts too, and the concepts that others are trying to convey to us are essential to our understanding of their position in a conflict. Before we can resolve conflict, we must understand the nature of the conflict, and the nature of conflict can seldom be expressed in a few words or sentences. They are expressed in concepts, and this often takes much discussion to fully recreate what is envisioned for us as individuals, or comprehended as individuals, and to convey it to one or more others in a group. Listening helps us understand not just the points others are making, but how they are processing what we as individuals are attempting to convey to them.
Only when we listen carefully, and respond not around, but directly towards what is being said to us by others can we fully achieve and appreciate the art of communicating. Of course, as Krauss and Morsella point out, there is noise that comes into play that tends to distract or distort what we are attempting to listen to. Krauss and Morsella say that the noise can be intended, or not intended. Take for example the well-known problems that Henry Kissinger had in bringing all sides together to resolve the Viet Nam conflict. For months discussion was had around the shape of the conference table, whether it would be round, oval, or rectangular. This type of discussion, Krauss and Morsella suggest, is noise, and that it could be intended to distract the people coming together to resolve conflict. Discussing the shape of the peace conference table could have well been effort to stall the negotiations while one or more of the parties carried out their own agendas prior to having to discuss them in the negotiations, or, perhaps more importantly, before negotiated restrictions could preclude the agendas. As Krauss and Morsella comment, "communication becomes a continuation of conflict by verbal means (p. 154)."
Krauss and Morsella's principles of communication serve as easy exercises in becoming a better communicator. Since we are a society in whom the concept of conflict resolution is achieved through communicating, then we must learn to be better and active communicators. Krauss and Morsella encourage us to begin by listening, filtering out the noise, and paying attention to what others with whom we are communicating are saying. Even if we are not attempting to be group communicators, this principle will improve our own ability to communicate in whatever aspect of life we are pursuing.
The authors also encourage us to be active listeners. Actively listening requires cooperation, and the listener becomes a collaborator. Collaboration is essential to conflict negotiation. Often we think of the resolution of conflict as coming about as a result of groups coming together with the goal of resolving that conflict, but we probably do not think of them as collaborators because each side has a position. But actively listening, becoming a collaborator in the resolution of the conflict brings to the forefront the common goal of resolution. Perhaps we should refer to the parties involved in conflict resolution differently, as collaborators, instead of as Americans and Russians, or Israelis and Palestinians. Once they come together for conflict resolution, they are collaborators, putting the goal as the primary focus. They would cease to become Americans or Russians, Palestinians or Israelis, but their identity becomes molded into one as collaborators, thus allowing the task as defined by the term to become the bond between them throughout the negotiations. This takes us to Krauss and Morsella's sixth point:
"Focus initially on establishing conditions that allow effective communication to occur; the cooperation that communication requires, once established, may generalize to other contexts (p. 154)."
For some of readers, Krauss and Morsella take the miracle out of the concept of communications as a tool of conflict resolution. The given notion that communication is the magic key that opens the door to resolving any problem is dispelled. There are some problems, we learn by considering the four paradigms presented by Krauss and Morsella that will not be resolved by communicating for various reasons. People will sometimes go through the motions of meeting without the intent to resolve a problem. Sometimes problems cannot be resolved as is sometimes the case in marriage counseling. Sometimes people learn that their differences which are giving rise to conflict between them are so imbedded within the nature of who they are, that they cannot, and perhaps do not want to bring about change.
It is more difficult to consider that people are so different that they do not want to change in terms of the world community. There is always hope that people will find within themselves the humanity that drives them towards conflict resolution. Communication is the key to this as we enlarge our world community. We must learn to listen, to participate with one another as collaborators and resolve conflict. As we listen actively we are sure to begin to perceive one another as less different, and as being more interesting. We live in a richly diverse world, and the experiences and views of others should serve to stimulate our imagination and give rise to curiosity in ways that are healthy and bring us together not to resolve conflict, but to experience one another as different people who share our differences in ways that can be fun, enlightening, and in that the differences between us become less problematic.
Finally, Krauss and Morsella leave us with the tools to begin working towards becoming communicators. It is not difficult, and something that we can easily begin doing right away. To become an active listener, to be cooperative and a collaborator in communicating, we begin immediately. Listen to the person speaking to until they get to the end of what they are saying. Wait until the speaker gets to the period in the sentence or the paragraph. Take five seconds to consider what has been said, and then respond, limiting the response to the parameters of what was spoken by the speaker. What can we expect? We can expect a conversation, communication, to occur that resolves the problem of word meanings, because those meanings are being worked out by keeping the responses within the parameters of the conversation going back and forth. The conversation will most likely, according to Krauss and Morsella, expand, grow, and the people communicating will find that it becomes easier, the flow less practiced.
While communications might not be the way to solve all problems, as clearly there are those individuals and groups that even when engaged in two way communications, do not have the goal of resolving the problem in focus. However, as a world community continues to grow around, communication as a problem solving tool will become more important, and if we practice it keeping in mind Krauss and Morsella's four paradigms and their principles for improving one's skills as a communicator, the problems will become fewer and more succinctly focused as we approach them as collaborators.
Reference List
Deutch, M. And Coleman, P. (2000). The Handbook of Conflict Resolution: Theory and Practice, Josey-Bass Publishers.
---
Are you busy and do not have time to handle your assignment? Are you scared that your paper will not make the grade? Do you have responsibilities that may hinder you from turning in your assignment on time? Are you tired and can barely handle your assignment? Are your grades inconsistent?
Whichever your reason is, it is valid! You can get professional academic help from our service at affordable rates. We have a team of professional academic writers who can handle all your assignments.
Plagiarism free papers
Timely delivery
Any deadline
Skilled, Experienced Native English Writers
Subject-relevant academic writer
Adherence to paper instructions
Ability to tackle bulk assignments
Reasonable prices
24/7 Customer Support
Get superb grades consistently
Online Academic Help With Different Subjects
Literature
Students barely have time to read. We got you! Have your literature essay or book review written without having the hassle of reading the book. You can get your literature paper custom-written for you by our literature specialists.
Finance
Do you struggle with finance? No need to torture yourself if finance is not your cup of tea. You can order your finance paper from our academic writing service and get 100% original work from competent finance experts.
Computer science
Computer science is a tough subject. Fortunately, our computer science experts are up to the match. No need to stress and have sleepless nights. Our academic writers will tackle all your computer science assignments and deliver them on time. Let us handle all your python, java, ruby, JavaScript, php , C+ assignments!
Psychology
While psychology may be an interesting subject, you may lack sufficient time to handle your assignments. Don't despair; by using our academic writing service, you can be assured of perfect grades. Moreover, your grades will be consistent.
Engineering
Engineering is quite a demanding subject. Students face a lot of pressure and barely have enough time to do what they love to do. Our academic writing service got you covered! Our engineering specialists follow the paper instructions and ensure timely delivery of the paper.
Nursing
In the nursing course, you may have difficulties with literature reviews, annotated bibliographies, critical essays, and other assignments. Our nursing assignment writers will offer you professional nursing paper help at low prices.
Sociology
Truth be told, sociology papers can be quite exhausting. Our academic writing service relieves you of fatigue, pressure, and stress. You can relax and have peace of mind as our academic writers handle your sociology assignment.
Business
We take pride in having some of the best business writers in the industry. Our business writers have a lot of experience in the field. They are reliable, and you can be assured of a high-grade paper. They are able to handle business papers of any subject, length, deadline, and difficulty!
Statistics
We boast of having some of the most experienced statistics experts in the industry. Our statistics experts have diverse skills, expertise, and knowledge to handle any kind of assignment. They have access to all kinds of software to get your assignment done.
Law
Writing a law essay may prove to be an insurmountable obstacle, especially when you need to know the peculiarities of the legislative framework. Take advantage of our top-notch law specialists and get superb grades and 100% satisfaction.
What discipline/subjects do you deal in?
We have highlighted some of the most popular subjects we handle above. Those are just a tip of the iceberg. We deal in all academic disciplines since our writers are as diverse. They have been drawn from across all disciplines, and orders are assigned to those writers believed to be the best in the field. In a nutshell, there is no task we cannot handle; all you need to do is place your order with us. As long as your instructions are clear, just trust we shall deliver irrespective of the discipline.
Are your writers competent enough to handle my paper?
Our essay writers are graduates with bachelor's, masters, Ph.D., and doctorate degrees in various subjects. The minimum requirement to be an essay writer with our essay writing service is to have a college degree. All our academic writers have a minimum of two years of academic writing. We have a stringent recruitment process to ensure that we get only the most competent essay writers in the industry. We also ensure that the writers are handsomely compensated for their value. The majority of our writers are native English speakers. As such, the fluency of language and grammar is impeccable.
What if I don't like the paper?
There is a very low likelihood that you won't like the paper.
Reasons being:
When assigning your order, we match the paper's discipline with the writer's field/specialization. Since all our writers are graduates, we match the paper's subject with the field the writer studied. For instance, if it's a nursing paper, only a nursing graduate and writer will handle it. Furthermore, all our writers have academic writing experience and top-notch research skills.
We have a quality assurance that reviews the paper before it gets to you. As such, we ensure that you get a paper that meets the required standard and will most definitely make the grade.
In the event that you don't like your paper:
The writer will revise the paper up to your pleasing. You have unlimited revisions. You simply need to highlight what specifically you don't like about the paper, and the writer will make the amendments. The paper will be revised until you are satisfied. Revisions are free of charge
We will have a different writer write the paper from scratch.
Last resort, if the above does not work, we will refund your money.
Will the professor find out I didn't write the paper myself?
Not at all. All papers are written from scratch. There is no way your tutor or instructor will realize that you did not write the paper yourself. In fact, we recommend using our assignment help services for consistent results.
What if the paper is plagiarized?
We check all papers for plagiarism before we submit them. We use powerful plagiarism checking software such as SafeAssign, LopesWrite, and Turnitin. We also upload the plagiarism report so that you can review it. We understand that plagiarism is academic suicide. We would not take the risk of submitting plagiarized work and jeopardize your academic journey. Furthermore, we do not sell or use prewritten papers, and each paper is written from scratch.
When will I get my paper?
You determine when you get the paper by setting the deadline when placing the order. All papers are delivered within the deadline. We are well aware that we operate in a time-sensitive industry. As such, we have laid out strategies to ensure that the client receives the paper on time and they never miss the deadline. We understand that papers that are submitted late have some points deducted. We do not want you to miss any points due to late submission. We work on beating deadlines by huge margins in order to ensure that you have ample time to review the paper before you submit it.
Will anyone find out that I used your services?
We have a privacy and confidentiality policy that guides our work. We NEVER share any customer information with third parties. Noone will ever know that you used our assignment help services. It's only between you and us. We are bound by our policies to protect the customer's identity and information. All your information, such as your names, phone number, email, order information, and so on, are protected. We have robust security systems that ensure that your data is protected. Hacking our systems is close to impossible, and it has never happened.
How our Assignment  Help Service Works
You fill all the paper instructions in the order form. Make sure you include all the helpful materials so that our academic writers can deliver the perfect paper. It will also help to eliminate unnecessary revisions.
2.      Pay for the order
Proceed to pay for the paper so that it can be assigned to one of our expert academic writers. The paper subject is matched with the writer's area of specialization.
3.      Track the progress
You communicate with the writer and know about the progress of the paper. The client can ask the writer for drafts of the paper. The client can upload extra material and include additional instructions from the lecturer. Receive a paper.
4.      Download the paper
The paper is sent to your email and uploaded to your personal account. You also get a plagiarism report attached to your paper.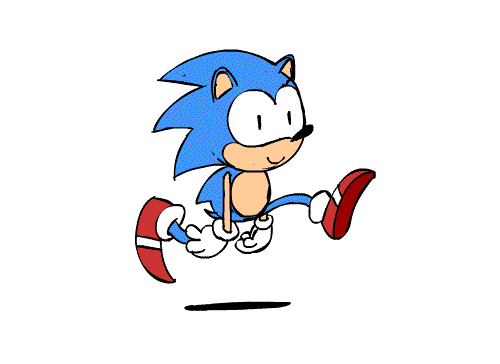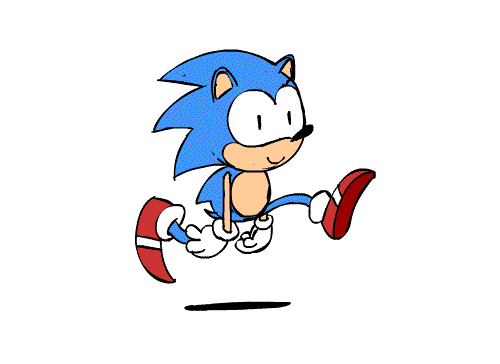 PLACE THIS ORDER OR A SIMILAR ORDER WITH US TODAY AND GET A PERFECT SCORE!!!
---