Introduction
Businesses and organizations within Europe and outside have significantly grown and become International over the recent years. This can be through gaining new markets, global supply chains, organizations restructuring, relocation, or outsourcing. Consequently, there are scenarios where employees in a particular country might be working for a company whose vital business decision is made from a head office that exists in a different European country or beyond. Eachcountry within Europe has a business environment that differs in regards to culture, social understanding, and economic parameters. Therefore, having a central decision-making point to international businesses raises critical questions regarding the practical repercussions of employment and working conditions. In this regard, there was a need to exchange information and communication more often. Employee's also wanted to be given opportunities and a platform to express themselves from wherever they were working from. (Lecher et al., 2019)
The profound answer to this was the European Works Councils, a platform established by the European Directive of 1994 for mutual consultations and better decision making between employees and companies. When a company sets itself in several countries within Europe, European Union councils become representatives of all European employees in meetings convened by the central management.
EWCs' mission is its mode of operation, negotiating differently with each company on their different ways of operations while sharing a common working framework. To actualize this, EWCs consisted of at least one representative from a European Union country where the company was operational. The representatives become contact persons between employees and decision-making management. They also transfer any updates from the administration to employees and, through mutual consultations, assist the administration to come up with better decisions. (Paul Marginson, 2018)
Over the years, the EWC directive has grown and diversified to become an integral model of companies' compliance with European Union guidelines and modifying the European social model concept.  In international companies, especially those operating in Europe, EWC has a vital role in ensuring employee's fundamental rights to information, representation, and consultation in matters affecting the company are upheld.
Because of this, EWCs have the mandate to;
Articulate the needs of employees to central management. These needs range from economic, health and organizational matters
Have regular contact with employees to receive and give feedback. Bring onboard all employees working for a multinational company and being their representatives in meetings with the head management
Finding an equilibrium and satisfactory social dialogue.
Ensure that employee's fundamental rights to information and be consulted before making decisions are observed and upheld (managers must inform employees via the council on plans to hire, fire, and transfer). This influence also goes the extra mile when significant economic steps like vital capital investments are made.(McCormack, 2018)
From the rights, privileges, and mandates stated above, EWC brings about fair balance by being a link between employees and the company. They are a link that allows the participation of employees in the decision-making process regarding employment and issues arising from working conditions. This shows the significant influence EWCs have on managerial decision making. The influence is demonstrated by the integration between organizations decision making teams, employees, and EWCs. The organizations have no mandate to independently make decisions but rather inform and actively engage their employee's through EWCs (Oesingmann, 2015). How does this happen, and what gives the EWCs this upper hand in organizations' decision making?
First, let's look at how EWCs operate. The organization that runs a business in at least two countries within the European Union Economic Area and have at lowest 1000 employees with a sum of at least 150 in two European states, the employer or employees are at-will and eligible to form a works council. Once an EWC is in existence, employees elect among themselves colleagues to represent them from the country where the company is currently operating from. Here the EWC becomes the face of the employees to the organization's top management. Parameters like laws, different social and cultural beliefs and expectations vary from one country to another, therefore, necessitating the multinational councils to always meet more often and harmonize their communications and issues (Skorupinska, 2015)
Communication as an influence of EWC on decision making.
EWCs play a decisive role in regard to the anticipation of change and managing the same. They become vital preventive pillars or mitigators to adverse effects of reconstruction of employment agreements and organizational workforce conditions. European Works councils articulate various issues, among them continuous, updated, and detailed information. This breeds a conducive and productive relationship of trust between employees and decision-making leadership. More profoundly, if there is a likelihood of embracing technological change(George Bucăţa, 2017)
Michelle Seidel, in her article, states that change is vital in the business world, it is needed to keep up with the ever-changing trends in the market environment. However, adjusting how organizations traditionally operate has never been an easy process. More often, its painful and frustrating because employees become paranoid for fear of the unknown and job security scare. Therefore, to counter this and enable effective adoption and embracing of the changes, employers should communicate the changes effectively. This involves using a blend of channels to deliver the same, and the channels might either be official or unofficial. The essence of this is to enable all employees to comprehend the message. The second step is engaging the employees in an effective way; this might be allowing them to actively engage with the management and the new system at hand, ask questions, receive feedback to make sure that they embrace the expectations. Lastly, the management must manage and carefully manage any opposition that might arise without altering the normal operations of an organization.
The illustrations and explanations all narrow down to trust. Employees will seamlessly board the change train if they trust the source of information and intention. This is where EWCs play a crucial role because employees have great trust in work councils that constitute colleagues elected to represent their needs and articulate their fears. Therefore, any decision-making organ within an organization will highly open dialogue with EWCs before adopting such a decision, share comprehensive descriptions of the changes, modes, implications, and goals. With this, EWCs will be able to be the link of information and influence employees to embrace the sameMichelle Seidel (2019)
The legal power of European work councils.
Many organizations have been tempted to overlook engaging the works councils in their decision making. In such incidents, the companies become susceptible to repercussions like labor disputes and a decrease in employee productivity.  More so, the council might opt to seek legal address by an organization failing to observe applicable laws applied by all state members(Pries, 2019).
On 22 September 1994, in view of the agreement on social policy that was annexed to social protocol, EU Directive 94/45/EC was established. It was a method within the community tasked with the roles of passing information and consulting employees. This was converted into a common-law when the European Works Council was enacted. These updated rules bettered the employment and industrial Act (EIRA) of 2002. This was done to elevate the rights of employees within a community. In 2004, the coverage of the European Work Councils Directive was further extended by the three European Economic Area (EEA) countries: Norway, Liechtenstein, and Iceland. These countries were not members of the European Union (Pries, 2019).
In the case of Opel's works council vs. Opel Management. The committee claimed that staff cuts had really gone too far while the management was accusing the worker's council of blocking cuts. This happened in Frankfurt, Germany, when Opel's works council that represented employees placed an injunction to the voluntary buyout plan. The decision had arrived as a result of continued losses incurred at Opel, a car making company whose parent entity was PSA Group and therefore hindering some operations and business forecast. This was happening immediately two years after the PSA group had acquired the full stake control of Opel from general motors. This action was aimed at reducing the payroll as a way of cutting costs to reinstate profit-making. By this time, a car making company from France was on the brink of getting the stake of Opel. They had agreed on the workforce that seemed redundant by then and worked with Opel's workforce representatives regarding a willing buyout deal. This was all put on hold by the works council that requested management to put on hold their decision to voluntarily buy out the company with a critical focus on Russelsheim, Kaiserslautern, and Eisenach branches(Principles., 2018)
In this case, the management wanted to reduce more workforce than what had been communicated to the working councils. Nevertheless, management had proposed a 4.3% raise in pay. When the council blocked the idea, Opel demanded to do away with the new structure to commit and uphold newforms of production under PSA. However, the council went ahead and blocked the employees from giving consent to such contractual agreements. The council sited overlooking of earlier collective bargain agreements. It transposed correctly as per the European Union legislation. Under a contractual agreement between the company and employees, EWC has the mandate to oversee implementation.From this case, it is understood that EWC has a significant influence on managerial decisions as per the Recast directive.(Principles., 2018)
The 8th principle of the European pillars of social rights
It states that employees and EWCs have a fundamental right to be timely updated and engaged on matters deemed vital to them. Such range from transfers, company reconstruction, merging, and workforce redundancy. The principle goes ahead to state that employees or their EWCs and companies shall consult each other on designs and modes of implementing economic,employment, and social policies in line with each member country's national practice.  Negotiations were encouraged through which collective agreements would be reached, enacted, and upheld while respecting each other.
The legal framework regarding information and consulting at country levels have developed over time. Revised directives are set to outline information and how workers are actively and adequately(Fontecha, 2017).Quite logic, top management is always the center of making decisions for the organizations.This includes a decision on strategy, reconstruction, markets, the company, employment, and growth. The leadership will do the planning, organizing, lead staff, and control the team by making decisions. The effectiveness of such decisions become an excellent basis for success to the managers. As a norm in the decision-making process, they are tasked to define the significant issue, analyze and outline any questions that might limit the decisions, at least have other options at hand if the one being intended fails, from all the options choose the best among them all. However, despite having the best alternative,  employees who form the core structure of the organization have to be involved. This breeds a sense of belonging and ownership. Psychologically it creates acceptance and embracing the decisions.(L Baccaro, 2017).
In the capitalist economic modeled countries, there are minimum traditions of employee consultations. This makes EWCshave a significant impact on the process and outcomes of top management decision-making. The United Kingdom and the United States of American MNCs are the most affected. Levels of influence in such cases arise from the integration of variables such as factors arising from the organization'sstructure, business area of focus, how the management is organized, and the already industry-based relationship and agreement. Therefore, it's always prudent and common for management to inform EWCs (employee representatives) to validate their decisions. When EWCs are aware and give consent to decisions, employers take them as a platform to gain legitimacy for decisions made. This creates a collective identity and facilitating governance at corporate levels. It is the purpose of management to use the Directive to foster universal awareness of the issues and promote corporate identity among employees in the organization. EWCs become a significant influencer in the decision-making process because they develop a shared understanding of common problems in the organization, which facilities corporate governance in solving these issues. On the other side, the aspect of EWCs is the retention of managerial decision-making privilege. Even though the trade unions have justifiably expected more significant roles in influencing managerial decisions using the EWCs, this has not been realized in practice (Waddington et al., 2016).
Challenges Facing European Work Councils
Nevertheless, the EWCs are also facing some challenges which inhibit their operations. Some of them include communication barriers among the representatives, companies ignore most of their directives, and they also lack sufficient resources to drive growth. Overall, the impact of EWCs has significantly grown over the past decade; more organizations have realized the need to have agents who can serve as a link between management and employees.
Unfortunately, one of the issues affecting EWCs is that most of the agreements are made out of pre-directive agreements. The original EWC directive introduced the aspect of concluding agreements that are exempted from the law requirements (Landa, 2019). This was done to allow voluntary negotiations, and about 48 companies adopted the idea. Today, various European Work Councils still exist, but they no longer follow the directive rules that were initially set. For example, they do not follow the directives established on training rights, consultations, access to information, and support from trade unions (Landa, 2019). However, this is not an indication that the pre-directive agreements were wrong. Instead, most EWCs struggle to apply them today since most multinational enterprises have fixed frameworks that they follow (Landa, 2019).
Besides, the other challenge faced by EWCs is that most of the rights initially provided to their representatives are violated or ignored. For example, a survey conducted on EWC members indicated that companies' managements inform only 24% of the workers' representatives before finalizing decisions (Bratton & Gold, 2017).  Similarly, only 37% of workers are notified before plans are made public, while the proportion of those who are consulted during decision-making processes lies between 20% to 30% (Bratton & Gold, 2017).Worse still, a survey conducted on managers affirmed that they did not seem troubled by these findings, and they are not particularly concerned about workers' rights (Greer, Gerards, &Slowe, 2018). This is a significant hindrance to the activities of EWCs since most of them operate with the primary goal being to uphold the core rights of workers (Greer, Gerards, &Slowe, 2018).
Conclusion
As shown, EWCs exist in many countries in Europe. Even though theymay have different names and different structures, they all play a common role in influencing matters pertaining to industry relations (employment and working conditions) within member states' national systems and multinational companies.The EU Directive on European Works Councils (94/45/EC) has so far been their greatest legislative milestone actualizedat the European level. Case studies illustrated confirm that employee influence via EWCs is possible, especially in matters concerning corporate strategies, reconstruction, transfer, relocation, and closure of the business. Therefore, before making such decisions, managers have an obligation to inform and consult workers, either directly or through their council's representatives on time. When employees get involved in decision making, there is a great sense of belonging, and they feel part of the company. This leads to a relationship between them and the management, motivation, trust, and, more importantly, improve productivity.
However, EWCs have also failed to demonstrate noticeable achievements of their influence because only a few multinational companies have instituted an EWC.  Factors such as employer resisting or official guidelines of the EWCs directive and the company's' specific agreements have been considered to hamper employee influence. EWCs have led to an increased rate of bureaucracy and rigidity among employees. This lags behind the decision making process, it becomes a cost to the company because of the time value for money. They are also a source of the unwanted increase in employee expectations. Workers have great expectations on what these platforms might achieve or influence the management in the decision in regards to reconstruction, employment, and working conditions. However, managers are only obliged to convey information on matters they are legally required to.
Research on EWCs has provided a multilayered analysis of how councils influence decision making by the management. The importance of employee involvement, their pros, and cons have also been clearly outlined. However, moreattention is needed in two areas, giving a clear legal mandate to the EWCs to seek legal redress on behalf of workers whenever their directivesare overlooked. Secondly, there needs to be a great integration between empirical and conceptual progress. This has been a profound undoing to measure the actual influence of EWCs.
References
Fontecha, L. M. (2017, 9 5). Pillars of social rights. The European pillar of social rights, pp. 149-153.
L Baccaro, C. H. (2017). European industrial relations. Trajectories of neoliberal transformation:
McCormack, P. (2018). Global HCM Integration: How to Comply with Works Councils.
Michelle Seidel, B. L. (2019, 2 12). What Causes Resistance to Change in an Organization? Change in Organizations.
Oesingmann, K. (2015). Workplace representation in Europe: Works council and their economic effects on firms. CESifo DICE Report, 13(4):59-64.
Paul Marginson, M. H. (2018). The impact of European Works councils on management decision-making in the US and UK. British journal of industrial relations, 42(2):209-233.
Principles., T. T. (2018, 4 27). Opel union blocks voluntary redundancies, stifling deeper PSA cuts – a memo.
Skorupinska, K. (2015). Towards a Europeanization of indirect employee participation. Economic and Industrial democracy.
Conchon, A., & Triangle, L. (2017). industrial European trade union: Over 20 years of working with European Works Councils. European Journal of Industrial Relations, 23(3), 309-322.
European Commission. (2020). Employee Involvement – European Works Councils. Retrieved on 1 March 2020 from https://ec.europa.eu/social/main.jsp?catId=707&langId=en&intPageId=211
Flax. (z.d.) What advantages might EWCS offer, and what disadvantages might they pose for employers?. Retrieved on 2 March 2020 from http://flax.nzdl.org/greenstone3/flax?a=d&c=BAWESS&d=D520&dt=si
Gold, M. (2018). European Works Councils: Who Benefits?. In New Frontiers of Democratic Participation at Work (pp. 51-72). Routledge.
Greer, S., Gerards, J., & Slowe, R. (2018). Human rights in the Council of Europe and the European Union: achievements, trends, and challenges (Vol. 29). Cambridge University Press.
Hann, D., Hauptmeier, M., & Waddington, J. (2017). European Works Councils after two decades. European Journal of Industrial Relations, 23(3), 209-224.
Havlovic, S. J. (2019). European Works Councils in the Hotel Industry. In Strategic Innovative Marketing and Tourism (pp. 569-574). Springer, Cham.
Landa, J. (2019). Trade Unions' Rights, Work Councils' Functions, and the Legal Framework for Governing European Corporations: a Spanish Perspective. Oñati Socio-Legal Series, 9(1).
Lecher, W., Nagel, B., & Platzer, H. W. (2019). The establishment of European Works Councils: from information committee to social actor. Routledge.
Lecher, W., Platzer, H. W., & Weiner, K. P. (2018). European Works Councils: development, types, and networking. Routledge.
George Bucăţa, M. R. (2017). The Role of Communication in Enhancing Work Effectiveness of an Organization.
Marginson, P., Hall, M., Hoffmann, A., & Müller, T. (2004). The Impact of European Works Councils on Management Decision‐Making in the UK and US‐based Multinationals: A Case Study Comparison. British Journal of Industrial Relations, 42(2), 209-233.
Pries, L. (2019). EWC–ineffective bureaucratic body or institutionalizing labor regulation at the European company level?. Trade Unions and European Integration (pp. 127-149). Routledge.
Pulignano, V. (2017). Articulation within (and across) transnational workplaces and the role of European Works Councils. European Journal of Industrial Relations, 23(3), 261-276.
Pulignano, V., & Waddington, J. (2019). Management, European Works Councils, and institutional malleability. European Journal of Industrial Relations, 0959680118824512.
Waddington, J., Pulignano, V., Turk, J., & Swerts, T. (2016). Managers, BusinessEurope, and the development of European Works Councils. ETUI Research Paper-Working Paper
Are you busy and do not have time to handle your assignment? Are you scared that your paper will not make the grade? Do you have responsibilities that may hinder you from turning in your assignment on time? Are you tired and can barely handle your assignment? Are your grades inconsistent?
Whichever your reason may is, it is valid! You can get professional academic help from our service at affordable rates. We have a team of professional academic writers who can handle all your assignments.
Our essay writers are graduates with diplomas, bachelor, masters, Ph.D., and doctorate degrees in various subjects. The minimum requirement to be an essay writer with our essay writing service is to have a college diploma. When assigning your order, we match the paper subject with the area of specialization of the writer.
Plagiarism free papers
Timely delivery
Any deadline
Skilled, Experienced Native English Writers
Subject-relevant academic writer
Adherence to paper instructions
Ability to tackle bulk assignments
Reasonable prices
24/7 Customer Support
Get superb grades consistently
.
---
Are you busy and do not have time to handle your assignment? Are you scared that your paper will not make the grade? Do you have responsibilities that may hinder you from turning in your assignment on time? Are you tired and can barely handle your assignment? Are your grades inconsistent?
Whichever your reason is, it is valid! You can get professional academic help from our service at affordable rates. We have a team of professional academic writers who can handle all your assignments.
Plagiarism free papers
Timely delivery
Any deadline
Skilled, Experienced Native English Writers
Subject-relevant academic writer
Adherence to paper instructions
Ability to tackle bulk assignments
Reasonable prices
24/7 Customer Support
Get superb grades consistently
Online Academic Help With Different Subjects
Literature
Students barely have time to read. We got you! Have your literature essay or book review written without having the hassle of reading the book. You can get your literature paper custom-written for you by our literature specialists.
Finance
Do you struggle with finance? No need to torture yourself if finance is not your cup of tea. You can order your finance paper from our academic writing service and get 100% original work from competent finance experts.
Computer science
Computer science is a tough subject. Fortunately, our computer science experts are up to the match. No need to stress and have sleepless nights. Our academic writers will tackle all your computer science assignments and deliver them on time. Let us handle all your python, java, ruby, JavaScript, php , C+ assignments!
Psychology
While psychology may be an interesting subject, you may lack sufficient time to handle your assignments. Don't despair; by using our academic writing service, you can be assured of perfect grades. Moreover, your grades will be consistent.
Engineering
Engineering is quite a demanding subject. Students face a lot of pressure and barely have enough time to do what they love to do. Our academic writing service got you covered! Our engineering specialists follow the paper instructions and ensure timely delivery of the paper.
Nursing
In the nursing course, you may have difficulties with literature reviews, annotated bibliographies, critical essays, and other assignments. Our nursing assignment writers will offer you professional nursing paper help at low prices.
Sociology
Truth be told, sociology papers can be quite exhausting. Our academic writing service relieves you of fatigue, pressure, and stress. You can relax and have peace of mind as our academic writers handle your sociology assignment.
Business
We take pride in having some of the best business writers in the industry. Our business writers have a lot of experience in the field. They are reliable, and you can be assured of a high-grade paper. They are able to handle business papers of any subject, length, deadline, and difficulty!
Statistics
We boast of having some of the most experienced statistics experts in the industry. Our statistics experts have diverse skills, expertise, and knowledge to handle any kind of assignment. They have access to all kinds of software to get your assignment done.
Law
Writing a law essay may prove to be an insurmountable obstacle, especially when you need to know the peculiarities of the legislative framework. Take advantage of our top-notch law specialists and get superb grades and 100% satisfaction.
What discipline/subjects do you deal in?
We have highlighted some of the most popular subjects we handle above. Those are just a tip of the iceberg. We deal in all academic disciplines since our writers are as diverse. They have been drawn from across all disciplines, and orders are assigned to those writers believed to be the best in the field. In a nutshell, there is no task we cannot handle; all you need to do is place your order with us. As long as your instructions are clear, just trust we shall deliver irrespective of the discipline.
Are your writers competent enough to handle my paper?
Our essay writers are graduates with bachelor's, masters, Ph.D., and doctorate degrees in various subjects. The minimum requirement to be an essay writer with our essay writing service is to have a college degree. All our academic writers have a minimum of two years of academic writing. We have a stringent recruitment process to ensure that we get only the most competent essay writers in the industry. We also ensure that the writers are handsomely compensated for their value. The majority of our writers are native English speakers. As such, the fluency of language and grammar is impeccable.
What if I don't like the paper?
There is a very low likelihood that you won't like the paper.
Reasons being:
When assigning your order, we match the paper's discipline with the writer's field/specialization. Since all our writers are graduates, we match the paper's subject with the field the writer studied. For instance, if it's a nursing paper, only a nursing graduate and writer will handle it. Furthermore, all our writers have academic writing experience and top-notch research skills.
We have a quality assurance that reviews the paper before it gets to you. As such, we ensure that you get a paper that meets the required standard and will most definitely make the grade.
In the event that you don't like your paper:
The writer will revise the paper up to your pleasing. You have unlimited revisions. You simply need to highlight what specifically you don't like about the paper, and the writer will make the amendments. The paper will be revised until you are satisfied. Revisions are free of charge
We will have a different writer write the paper from scratch.
Last resort, if the above does not work, we will refund your money.
Will the professor find out I didn't write the paper myself?
Not at all. All papers are written from scratch. There is no way your tutor or instructor will realize that you did not write the paper yourself. In fact, we recommend using our assignment help services for consistent results.
What if the paper is plagiarized?
We check all papers for plagiarism before we submit them. We use powerful plagiarism checking software such as SafeAssign, LopesWrite, and Turnitin. We also upload the plagiarism report so that you can review it. We understand that plagiarism is academic suicide. We would not take the risk of submitting plagiarized work and jeopardize your academic journey. Furthermore, we do not sell or use prewritten papers, and each paper is written from scratch.
When will I get my paper?
You determine when you get the paper by setting the deadline when placing the order. All papers are delivered within the deadline. We are well aware that we operate in a time-sensitive industry. As such, we have laid out strategies to ensure that the client receives the paper on time and they never miss the deadline. We understand that papers that are submitted late have some points deducted. We do not want you to miss any points due to late submission. We work on beating deadlines by huge margins in order to ensure that you have ample time to review the paper before you submit it.
Will anyone find out that I used your services?
We have a privacy and confidentiality policy that guides our work. We NEVER share any customer information with third parties. Noone will ever know that you used our assignment help services. It's only between you and us. We are bound by our policies to protect the customer's identity and information. All your information, such as your names, phone number, email, order information, and so on, are protected. We have robust security systems that ensure that your data is protected. Hacking our systems is close to impossible, and it has never happened.
How our Assignment  Help Service Works
You fill all the paper instructions in the order form. Make sure you include all the helpful materials so that our academic writers can deliver the perfect paper. It will also help to eliminate unnecessary revisions.
2.      Pay for the order
Proceed to pay for the paper so that it can be assigned to one of our expert academic writers. The paper subject is matched with the writer's area of specialization.
3.      Track the progress
You communicate with the writer and know about the progress of the paper. The client can ask the writer for drafts of the paper. The client can upload extra material and include additional instructions from the lecturer. Receive a paper.
4.      Download the paper
The paper is sent to your email and uploaded to your personal account. You also get a plagiarism report attached to your paper.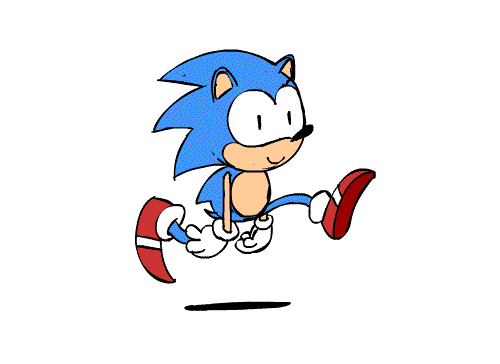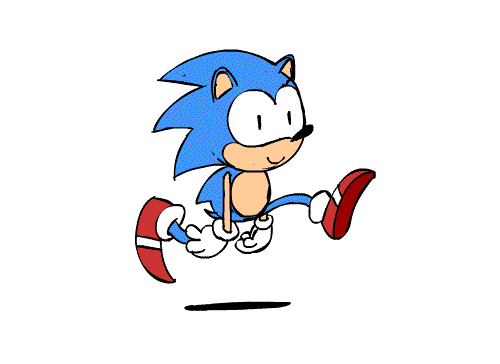 PLACE THIS ORDER OR A SIMILAR ORDER WITH US TODAY AND GET A PERFECT SCORE!!!
---