Organization Behavior
Marketing Report for HP Pavilion dm1-3101ea 11.6″ Silver Laptop
Marketing Report for HP Pavilion dm1-3101ea 11.6″ Silver Laptop
To make its product or service brand successful in the market, every organization has to develop a complete set of marketing strategies before bringing that brand in the market (Kotler & Armstrong 2008). This paper proposes a comprehensive analysis of HP Pavilion laptop, its market analysis, SWOT analysis, marketing strategies and marketing mix.
HP has provided a lot of innovative products in the field of information technology and has launched a number of products meeting the people's demands, ranging from HP printers, photo smart scanners, digital cameras and laptops.
Marketing strategy tries to match firm's opportunities with the available resources and the objectives which management wants to achieve. Successful strategy starts when a smart manager spots an attractive market opportunity (Kotler, Brown, Burton, Deans, & Armstrong 2010). Breakthrough opportunities- opportunities that help innovators develop hard-to-copy marketing strategies that will be very profitable for a long time (Perreault & McCarthy 2002). Companies seek such breakthrough opportunities because there are always imitators present in the market and try to grab the innovator's market share by making replicas of the products. It's hard to provide superior quality products when the chances of copying the product are greater and the product mix can be imitated by the competitors easily (Kahn & Griffin 2007).
Firms have their strengths and weaknesses which are duly identified by all organizations so as to maximize profits on the strengths and try to overcome the weaknesses. A major strength that every organization holds is the competitive advantage. Competitive advantage means that a firm has marketing mix that the target market sees as better than a competitor's marketing mix (Sirgy 1982). Firms have to analyze the environment in which they operate and identify the opportunities and threats which will help them to exploit the opportunities available in the market and also to safeguard the firm from existing or probable threats.
HEWLETT PACKARD
HP — established in 1939, has become one of the top market leaders in manufacturing laptops, printers, software and other technological products. HP is one of the world's leaders of products, services and solutions in IT area (HP 2011). HP has always shown the professional administration and management together with satisfying customers in order to improve the company brand awareness. HP has achieved the position in the market with continued market research to identify consumers' preferences and buying power (Dean & Tam 2005).
HP Pavilion dm1-3101ea is one of the latest laptops in the refurbished laptop series currently being offered by HP (Dixons 2011). The following sections explain the environmental analysis and marketing strategies for this HP laptop in the light of modern marketing management theories and concepts and propose a set of recommendations on how HP can improve its marketing strategies and be the most competitive organization in the laptop industry.
Corporate Values at HP that support its Marketing Objectives and Strategies for its Pavilion dm1-3101ea Laptop:
Passion for Customers: HP puts its customers first in everything it does.
Trust and Respect for Individuals: At HP all the employees work together to create an atmosphere of trust, respect and dignity for all.
Achievements and Contribution: The work of each individual is contributory towards HP's success (HP 2011).
Results through Teamwork: At HP, the work is done through collaboration which explores new avenues and enables the employees to serve the customers in the most efficient way.
Speed and Agility: HP has the resources and is powerful in achieving results better than its competitors.
Customer Loyalty: HP earns customer loyalty and respect by consistently providing the highest quality and value.
Market Leadership: HP leads in its market by developing and delivering useful and innovative products, services and solutions (HP 2011).
ENVIRONMENTAL ANALYSIS FOR HP PAVILION LAPTOP
External Environment Analysis for HP Pavilion Laptop in the light of International Marketing Management Theories and Concepts:
While analyzing the market for its Laptop, HP considers the type of environment which exists for this particular type of product. The external environment for HP Pavilion Laptop exists in two forms; micro environment and macro environment. These are discussed in the following sections.
Micro Environment:
Micro environment includes consumers, competitors and marketing intermediaries.
Consumers:
In this highly competitive business environment, the digital technology is growing significantly and the demand for using computers and laptops is increasing all over the world. By having high quality and professional products such as Pavilion laptops together with extra customer services both before and after purchase, HP satisfies every kind of customer it deals with all over the world (Kotler & Armstrong 2008).
Competitors:
There is a strong competition against HP laptops from other Technological Giants like IBM, Acer, Toshiba, Apple, Sony, etc. These companies are regarded as the strongest competitors of HP. IBM offers ThinkPad that is widely used by businessmen and professionals. On the other hand, Sony Vivo is famous for light and magnificent design, which is comfortable and portable device. Apple with is extraordinary fast and innovative laptops is also a big competitor for HP Pavilion laptop. The giant like Apple has always been a great threat to so many organizations dealing in the information technology industry (Dean & Tam 2005).
Marketing Intermediaries:
HP, while entering into the world markets has opened various incarnations and retail shops to sell its products and provide customer services. On the micro level, the company has to focus on its consumers, the existing and probable competition, and the marketing intermediaries. The micro environment is controllable for HP as all the factors can be altered or modified as per the firm's requirements and business advancement levels. On the other hand, the macro environment is uncontrollable since the factors are related to the governmental policies and structures (HP 2011).
Macro Environment:
The macro environment of HP consists of demographic variables, economics, politics, technology and cultural variables. The macro environment focuses on the firm's standing with respect to other companies and all the rules and regulations of the country it operates in or wishes to do business in. When a firm wishes to enter foreign markets, it explores the macro environment to conduct an analysis on the business opportunities available in that market and the threats associated with the business possibilities in that new market. Macro environment places the firm at a broader canvas to learn about competition and business structure (Kotler & Armstrong 2008).
The factors in macro environment are discussed below:
Demographics:
The number of people that use laptops has been increasing all over the world. The major uses include; education, business transactions, entertainment, communication, etc. The world has become digitized and all the transactions are performed electronically due to the speed and convenience of doing businesses. Along with businesses, education has also become very much electronic with the incorporation of computer studies and distant learning programs. HP has captured the market of every age group and is doing a successful business while dealing with all these customers (HP 2011). The features included in the HP Pavilion dm1-3101ea laptop are the need of today's young and elderly population. This is the reason why it is widely accepted all over the world.
Economics:
Economic environment is one of the most important factors which possibly affect the profits HP is making in any country or market. HP targets all those market where it anticipates that it will get a good response from the users for its Pavilion Laptop. As the laptop is expensive, it is not able to capture the market share as people prefer purchasing the competitive product at reasonable prices. The buying powers of customers vary with the level of wealth they possess; as for example, the urban population is typically richer than the rural counterparts in any country. All these economic factors affect the business operations and companies must take into account the areas which are best suited for their product's sale. Moreover, exchange rates and industry conditions also affect the HP sales. As per the recent studies, HP took major impacts from the day by day worsening conditions of some developing countries (HP 2011).
Politics:
The political conditions and regulations of countries impose different restrictions on the companies that wish to do business in those countries. The sale of HP laptops is also affected by the imposition of custom duties on import of laptops by the retailers. This cost is charged from the customers; thus makes the laptop more expensive for them. That is, imposition of taxes and import duties makes the product expensive for the customer and also less profitable for the firm selling it. Conversely, when the governments make some relaxation in import duties and taxes, the product become cheaper for the customer and more profitable for the firm selling it. With less strict import regulations and positive government behavior, HP takes positive impacts on the sale of its Pavilion laptop (Hitt, Ireland, & Hoskisson 2007).
Technology:
Technological advances over the past decade; such as increased processing power with reduced power consumption and reduced cost and standardization of Windows and Intel in laptops, are some of the reasons for the increased market share of laptop segment (Clemons 2000). In its Pavilion dm1-3101ea laptop, Hp has used the latest technology to make this product the most innovative, fastest, and the most liked electronic gadget in the market (Dixons 2011). To stay competitive, HP has to keep on introducing the latest models of its Pavilion laptops so that no other competitor can snatch its market share.
Social factors:
Social factors such as education, income levels, preferences, and other cultural factors influence demand patterns in the different regions and therefore affect how a company operates in different regions. The education and income level of consumers affect the perception of brand of different laptop manufacturers (Oliver 1999). The prices of laptop must be ascertained considering the income levels and other social factors affecting the purchase decisions of the consumers. HP has to keep in mind all these factors in order to attract the most potential customers from the target market (Farley 1964). The HP Pavilion dm1-3101ea is manufactured to target the quality and brand conscious people who want a reliable, fast, and modernized laptop (Dixons 2011).
Cultural aspects of different regions affect the occurrence of seasonal sales, which significantly affect the performance of HP laptop sales. For example, it is anticipated that HP Pavilion dm1-3101ea laptop will be best sold in Christmas and during new academic sessions (Dixons 2011).
Internal Environmental Analysis in the light of International Marketing Management Theories and Concepts:
SWOT Analysis for HP Pavilion dm1-3101ea
A. Internal Analysis:
1. Strengths:
A very well-established Brand in the field of Information Technology all over the world
Competitive Product and Process Design
One of the leading brands in innovation
The business has large amount of cash and has no financial issues.
Sales volume always shows a growing trend (HP 2011).
HP always thinks in strategic perspective, which makes its policies remain effective for a long period of time.
The HP products; including HP Pavilion dm1-3101ea 11.6″ Laptop are very much appreciated throughout the world due to their products' design, reliability, and style (Dixons 2011).
A strong emphasis is given on Total Quality Management (TQM) even in making small low price accessories.
HP is a global enterprise and after some collaborative agreements with Compaq, the company became the world's biggest computer hardware and peripherals partner.
HP is operating in more than 170 countries including both developed and underdeveloped which is a proof for its high level of acceptability and appreciation (Clemons 2000).
Being a global dealer of hardware, HP dominates hardware market all over the world.
HP competes at local and international level with its strategies that support free-market economies. HP Pavilion dm1-3101ea 11.6″ Laptop is available for the customers from all the developed, developing, and under-developed countries which are a proof that HP has a vast distribution network for this product as well as all other products (Dixons 2011).
2. Weaknesses:
The company remained in heavy debt for a long period of time which kept it away from investing in different growth opportunities (Dean & Tam 2005).
High machinery, manufacturing, and technology costs, etc.
HP's touch pads need improvements as they are comparatively lower in quality than those offered by Apple, Acer, and Toshiba.
The mouse buttons on various HP laptops are said to be clumsy to use. HP Pavilion dm1-3101ea 11.6″ Laptop has brought a good level of precision in its mouse clicks but there is still a room for improvement (Dixons 2011).
Some of the heavy software is paired with slow hardware that resulted in poor performance in HP Pavilion dm1-3101ea 11.6″ Laptop.
B. External Analysis:
1. Opportunities:
Making the product cheaper to attract more customers. HP Pavilion dm1-3101ea 11.6″ Laptop is expensive as compared to the other laptops of the same category and specifications
Entry in new markets though expansion or with long-term strategic coalitions and consortiums. This will help HP to generate more revenues and reduce its marketing costs. For this particular Pavilion dm1-3101ea 11.6″ Laptop, HP can take the services of more retailers and distributors so that this laptop is available in every town and city.
HP can make more investments on R & D. To bring improvements in the upcoming models of its HP Pavilion dm1-3101ea 11.6″ Laptop (Dixons 2011).
It can spend money on HR Development which will help produce highly skillful and specialized workforce (Clemons 2000). This specialized workforce will enable HP to stand on competitive grounds and keep on introducing such astonishing laptops as the HP Pavilion dm1-3101ea is.
HP must make its products with extendable capacity so consumers will not have to spend a big sum of money to buy latest models with advanced features every time. This will strengthen its brand loyalty
In this recession, new and small competitors are unable to compete, so HP has more chances to capture new customers for its HP Pavilion dm1-3101ea 11.6″ Laptop (Dixons 2011).
HP has an opportunity to develop antivirus programs which will help secure operating systems from the ever increasing number of latest virus attacks in technology. This will contribute to an increase in its sales.
HP is restructuring its internal IT structure and expanding its digital printing portfolio; both are the ways it has adopted to create more opportunities for itself (Dean & Tam 2005).
2. Threats:
HP Pavilion dm1-3101ea 11.6″ Laptop faces a strong competition with the latest laptops of top brands; especially those offered by the few top market leaders of the world like Microsoft, Dell, Sony, Toshiba, Nokia, Apple, Samsung, etc. (Dixons 2011).
Day by day increasing costs of R&D.
Inflationary pressures associated with economies pose big threat to its sales and profitability.
Political & economic situations of different countries in which HP sells its products (Peattie 1997).
Consumers' ever changing and unpredictable priority changes and short life of IT products can make a model outdated in a very short period of time.
Some Chinese companies are very active in making replicas of the HP Pavilion dm1-3101ea 11.6″ Laptop which are offered at low prices. These low priced products are also a big threat to original HP laptop sales world over.
Different cultural norms and religious views are also a threat for HP laptops. For example; some Islamic countries do not like American products to be sold in their markets and hence, cause threat to the firm's sales (Peattie 1997).
Global economic recession is also a threat to HP Pavilion dm1-3101ea 11.6″ Laptop which restrains its entry into new markets due to increased import duties and taxes imposition in different parts of the world (Dixons 2011).
PRODUCT DESCRIPTION AND MARKET ANALYSIS
Product features and target market:
The HP Pavilion dm1-3101ea 11.6″ silver laptop is a powerful laptop PC that can play DVD, video games and do everything that an inexpensive laptop would do. The market for HP laptop computer is all age groups; i.e. everyone who needs a portable laptop as opposed to a tower PC and anyone who requires fast computer working and networking (Dixons 2011). The consumers include business people who travel very frequently and also college students who are on regular move and also need computer for their tasks to be done on time. The market for HP Pavilion dm1-3101ea 11.6″ silver laptop also includes the gamers who need a strong laptop with all latest features to support heavy video games (Dixons 2011).
Segmentation of the Target Market:
Target market segmentation is essential as customers vary with respect to their life styles, brand preferences, values, attitude and beliefs, and the ways they accept or reject a product (Perreault, Cannon & McCarthy 2009). The target market for HP Pavilion laptop can be segmented on the following basis:
1. Behavioral Segmentation:
Behavioral segmentation is done on the basis of customers' varying responses towards a particular product. It includes; seeking the benefits that can be realized from the product, the frequency of usage, brand preference, readiness to buy, and the impact of season, events, and occasions on the customers' purchasing behavior (Mohr, Sengupta, & Slater 2010). The target market for HP Pavilion laptop consists of customers from all the segments of the society, but each of those segments believes it to be a reliable brand in the IT industry that not only provides high quality products but also gives the value which customers seek from a brand.
It is obvious that customers only buy those products that either fulfill their unfulfilled needs or are they able to satisfy their inner self (Perreault, Cannon & McCarthy 2009). HP has designed its Pavilion dm1-3101ea to meet the requirements of the today's young generation and the business professionals. The astonishing features and modernized design along with the reliability of the World's top IT brand has made it the number one choice among all its competitor brands. Customers believe that their purchase behavior for HP Pavilion Laptop will never disappoint them in any case. Although the sale of HP Pavilion Laptop does not take any seasonal effects, but Christmas, birthdays, and other celebrations are some special occasions and events that positively impact the customers' purchase behavior in favor of this laptop and they buy it to present it as a gift to their friends, family members, or loved ones.
2. Demographic Segmentation:
HP has also segmented the target market for its Pavilion dm1-3101ea laptop on the basis of age, income level, occupation, and education level; collectively called as demographic segmentation (Mohr, Sengupta, & Slater 2010). The major target market for HP Pavilion dm1-3101ea falls between 20 to 45 years of age. HP thinks likely that a large percentage of this target market possesses higher education degrees and belongs to upper middle to higher level income group. This is because HP Pavilion dm 1-3101ea laptop is designed using the latest technology and intending to meet the requirements of educated population that can also afford this expensive laptop. It is also claimed that people from all professions can equally benefit from this laptop as it supports every kind of software and accessories.
3. Psychographic Segmentation:
This segmentation is done on the basis of customers' life style, family size, family life cycle, status consciousness, attitude, and values (Perreault, Cannon & McCarthy 2009). HP Pavilion dm 1-3101ea laptop is preferred by quality and status conscious customers; those who seek prestige in their purchase decisions. Life style and family size do not have any significant impacts on the target market's purchase behavior except in the developing countries where only small, rich, and status conscious families buy expensive IT products. As the attitude of target customers is the most difficult thing to judge for IT products, HP has always tried to offer what the customers want from this quality brand. It has not compromised on quality, speed, or features for its Pavilion laptop so as to make the customers realize that it is the best laptop available in the market.
Competition and distribution:
The main competitors of HP Pavilion dm1-3101ea 11.6″ silver laptop are IBM ThinkPad series, Dell Inspiron series, Lenovo's T22 & T23 Series, and the latest Apple Mac. Although these two companies are HP's main competitors but each of these companies has a different focus area which is either stronger or weaker than that of HP (Dixons 2011). Dell makes most of its money from PCs and server hardware while IBM has shifted towards rendering IT services. HP has concentration in printers which generate half of its operating profits. In terms of revenues, HP is the largest producer of personal computers while Dell stands at the second place. However, the PC market is fragmented with the top ten companies accounting for approximately 57% of the desktop sales (Rogers 2000). In terms of IT, IBM is a far more profitable company than both HP and Dell. As the most profitable enterprise in PC and laptops market, HP has the opportunity to reinvest in the business and take back the leading spot in the IT industry. Customers can purchase HP Pavilion dm1-3101ea 11.6″ silver laptop from the HP's corporate website and also through the retail outlets designed to facilitate consumers of HP products (Dixons 2011).
Customer Relationship Management:
Customer Relationship Management is a strategy used to learn more about customers' needs and behaviors in order to develop stronger relations with them. Good customer relations are at the heart of business success (Kotler & Armstrong 2008). HP focuses on Customer Relationship Management that helps it to bring together lots of information about customers, sales, marketing effectiveness and responsiveness, and the market trends. For its Pavilion dm1-3101ea 11.6″ silver laptop, HP has offered free technical support and online registration facility so that customers remain updated with the latest add-ons and support facilities for its laptop software and hardware respectively (Dixons 2011).
Purpose of CRM at HP — Steps to improve the Customer Services for the Pavilion laptop:
Provide better customer service.
To make call centers more efficient.
To make cross selling of products more efficient.
To provide sales staff assistance in closing details faster.
To discover new customers and markets.
To increase customer revenues.
HP has customers in every arena of the business world. Using customers as a guide to its business needs and developments, HP can perform better through an effective CRM strategy (Sirgy 1982).
MARKETING STRATEGIES
Target Market:
The target market for HP Pavilion dm1-3101ea 11.6″ silver laptop includes business associates, college students, households, and gamers. Business people who are very mobile and travel around the world or around their business vicinity would definitely see this laptop as a useful companion in their journeys. The laptop gives them portable access to information, files and allows them to contact any business associates through e-mail from anywhere. It also allows them to do presentations anywhere with the HP laptop as it saves all their important files and documents (Douglas & Perlmutter 1973). The wireless network, Bluetooth, DVD-ROM, Infrared, Webcam, etc. are the most attractive features for those who love to have all in one packages. College students who are always on the move can do their assignments and web browsing using HP Pavilion laptop with more speed and flexibility.
Positioning:
HP Pavilion is designed to help customers match with the developments of technology and modernized standards. HP provides the best quality laptop and is competing on quality with the world's best sellers in PC and laptop industry. This new HP Pavilion dm1-3101ea 11.6″ silver laptop can satisfy customer's demands and needs with its breakthrough technology and impressive design (Dixons 2011). HP has positioned itself in the market with the image of brand that delivers high quality inexpensive laptops and took a lead in the PC industry with the advanced research in Information Technology and hardware products (Reid 2011).
Marketing objectives:
Marketing objectives for HP Pavilion dm1-3101ea 11.6″ silver laptop include the following:
Customer awareness: HP focuses on customer awareness about all the products they are launching in the market. In addition to this HP keeps working on creating awareness about technology changes and customers' requirements from latest products. For its Pavilion dm1-3101ea 11.6″ silver laptop, HP has designed its marketing strategies in such a fashion that a large number of customers get attracted towards it and make it a successful laptop of its kind (Dixons 2011).
Maximization of customer satisfaction by providing excellence in product quality (Conolly 2010).
HP wants its products to be competitive in terms of quality and price as well, so they focus on offering reasonable and affordable prices. Although HP Pavilion dm1-3101ea 11.6″ silver laptop is quite expensive, but the free technical support and registration, accessories, and guarantee adds its value in the eyes of consumers (Rogers 2000).
Hp focuses on its brand awareness in all the markets it is operating in.
HP focuses on increased customer satisfaction and listening to their queries and suggestions through an online customer care center.
HP has the objective of taking up the market share from its competitors in foreign markets.
THE MARKETING MIX — THE 4 P's OF MARKETING
The marketing mix of HP suggests different aspects of marketing focusing on the current market positioning of HP and areas of improvement for its Pavilion dm1-3101ea 11.6″ silver laptop (Peattie 1997).
Product:
Core customer value that HP Pavilion dm1-3101ea 11.6″ silver laptop provides to its customers is convenience and power.
The most stylish, reliable, and astonishing laptop from the world's most competitive organization
This Pavilion dm1-3101ea 11.6″ silver laptop comes up with the warranty and service care by HP; a reliable manufacturer in the eyes of its brand lovers.
High end computing features with entertainment support facility like gaming and music players.
Increase brand commitment towards customers
(Dixons 2011)
Price:
The price for HP Pavilion dm1-3101ea 11.6″ silver laptop is competitive and brings good profit margins for HP.
HP intends to keep its prices stable for as long time as possible so that it can also attract price conscious consumers (Kahn & Griffin 2007).
For all its laptops including Pavilion dm1-3101ea, HP has instituted effective systems to control costs (especially the advertising and promotional expenses) to increase its profit margins (Dixons 2011).
The price range for this laptop is set considering the target market. It is very competitive as compared to the other electronic giants selling similar laptops (Peattie 1997).
Place (Distribution):
Enter new markets, capture customers before the competitors take over the market share.
Product must be distributed keeping in mind each country's patrons and regulations.
Ensure supply at big retailers', both online and electronics markets to ensure fast market penetration.
HP has set up retail outlets along with customer relationship management team that helps it in increasing the sales for its laptop products in new markets (Douglas & Perlmutter 1973).
Promotion (Communication):
Frequency of advertisements on electronic and print media should be consistent
Using ads on the internet and social networking web sites would be more helpful in creating product awareness.
Attention-grabbing ads in the electronics markets to attract consumers (Conolly 2010).
Important information about product features and retail store locations should be made available at HP's own consultancy services website.
Offer free delivery for bigger orders to all locations, irrespective of the distance (Dixons 2011).
ANALYSIS OF CONSUMER BEHAVIOR FOR HP PAVILION dm1-3101ea LAPTOP IN THE LIGHT OF MARKETING Management THEORIES, MODELS, AND CONCEPTS
To keep its consumers satisfied and give them value for their money, HP has always given emphasis on manufacturing the highest quality products. In addition to quality; price, brand loyalty, variety of products, level of acceptability, and product attributes are the leading factors that impact the consumers' behavior towards HP products (Kotler, Brown, Burton, Deans, & Armstrong 2010). HP has achieved this top position in the industry by offering the highest quality inexpensive products. Still it has to face a stiff competition with other top competitors in the IT industry. But it has effectively managed to compete with them by adopting the quality and attribute positioning strategy for its products. To improve the current business operations and the perception of general consumers towards its Pavilion laptop, HP should control its manufacturing, promotional, and administrative costs as well as enter the new markets to make its products available to every potential consumer by providing them the value which customer's expect from a high quality laptop (Reid 2011).
Consumers keep looking for the latest technology with low prices and high speed and more effective performance while making a purchase decision about a laptop. In order to deliver the requirements of the consumers and creating value for them with that, HP must consider aggressive market research and identify the market segments which can be targeted to increase the market share of HP. With businesses expanding and education becoming more electronically supported laptop computers are going to be the best choice in the near future by everyone. So it's an opportunity for HP to grab the market share immediately which will help it develop a strong customer base.
The Process of Buyer Behavior for HP Pavilion dm1-3101ea laptop:
The buyer behavior starts with the problem recognition by the buyer, that is; what does the customer want or what his unfulfilled desire is (Ferrell & Hartline 2011). If the buyer behavior is seen for this laptop, the customer from the potential target market recognizes his need for an advanced and stylish laptop by looking at his professional, educational, or personal requirements. As the second step of the buyer behavior process, he seeks information about the specifications, features, and brands for his required laptop.
After analyzing the market, he finds numerous competitors that are offering laptops with varying specifications and features. He explores these alternatives according to what his own requirements are. If, for instance, he wants a laptop made by a quality brand with Dual Core Processor, great support for latest software, Wi-Fi, Bluetooth, and other advanced technologies, High Definition Display, and large readable and storage memory, he will make his choice among HP's Pavilion Series, Lenovo's T22 and T23 series, Sony Vivo, Dell's Inspiron, etc. He can make further evaluation on the basis of laptop's display size and color. HP Pavilion dm1-3101ea laptop is available in 11.6″ in black and silver color. All what he requires is available in this laptop.
Once he has purchased this laptop, the evaluation stage for his buying decision begins. As soon as he starts using it, he also makes appraisal for his positive or negative experience with it (Kotler & Armstrong 2008). If he enjoys the features and finds that they meet all his requirements, he feels satisfied with his purchase decision. He will not only appraise HP for making such a superb product, but will also recommend it to his friends, co-workers, and family members. It will create brand awareness among the target customers; strengthen the company's image, and bring positive impacts on its sales and profitability figures (Oliver 1999). Converse to this behavior, if the buyer feels any discrepancy or fault in the product or finds that the company over-promises about its products, he will get dissatisfied with his buying behavior. It will spoil the company's image which is never good for its sustainable future (Kotler & Armstrong 2008).
BRAND Management
Brand management is the organizational framework that systematically manages the planning, development, implementation and evaluation of the brand strategy (Kotler 2006).
In order to establish an effective branding approach, it is necessary to track and measure the strength of the current brand and the entire brand portfolio. To grasp the business in more depth, it is essential to do some market research that can later serve as the foundation of the future brand strategy. According to Kotler (2006), HP can use the following strategies for the brand management of its Pavilion dm1-3101ea 11.6″ silver laptop:
Value Exploration:
By exploring new opportunities HP can develop better products and technologically advanced applications that will help the company gain a distinct standing in the market. It can introduce new features and extensive software support in the upcoming models of its Pavilion laptops.
Value Delivery:
By using organizational capabilities and infrastructure this value is delivered to customers efficiently. Organizations have to keep the brand management strategies very effective which will help them maintain the market positioning and retain the customers (Rogers 2000). When a brand name is well established among existing customers, the company's products are advertised with the word of mouth of those customers and help the company in getting more market share. A corporate brand covers the corporate mission, vision, values, personality, positioning and image among many other dimensions. A strong corporate branding strategy can add significant value to any corporation since it facilitates the implementation of the long-term vision and provides a unique position in the marketplace (Douglas & Perlmutter 1973). For the Pavilion dm1-3101ea 11.6″ silver laptop, HP has always focused on providing value to the customers that eventually contributes in developing its public image and brand awareness (Dixons 2011).
RECOMMENDATIONS
HP must increase investments in Research and Development areas which will be profitable in terms of better quality and innovation in laptop computers and touch gadgets (Reid 2011).
HP must look for countries where it can capture the market very easily and enter such places before their competitors grab the markets. Many Asian countries can be targeted by HP for launching the HP Pavilion laptop and other products.
The promotional campaign must be boosted on internet, websites and print and electronic media to bring the product in the sight of consumers (Conolly 2010).
To control the costs imposed by different countries' regulations, HP must first conduct the country environmental scan that will bring up the restrictions which are imposed by governments of various countries and cause heavy costs to HP. HP can avoid exporting to those countries for the time when import duties on laptops are heavy.
The threats from changing market and economic conditions can be avoided to an extent by making flexible pricing strategies which will enable the company to sell the product at a changed price as per the economic conditions and inflationary trends are observed.
New marketing opportunities must be availed before the competitors take over the opportunity. HP has an opportunity of development of anti-virus programs which will help the computers to be safe from different types of virus. HP can offer a built in anti-virus program that will save the soft wares and operating systems from infections.
HP can increase sales through online selling websites and also through establishment of retail outlets with effective customer relationship management.
HP should focus on TQM as it ensures excellence in production processes (Rogers 2000).
CONCLUSION
Marketing strategies not only help an organization to offer its product in an effective way, but also enable it to compete with the other organizations in a more tactful and strategic way (Douglas & Perlmutter 1973). HP has devised contemporary strategies to make its Pavilion dm1-3101ea laptop a successful product. It is able to compete effectively with market leaders like IBM, Apple, Sony, etc. In the race of latest technology and innovative features. HP has the competitive advantage of producing high quality and reliable laptops. The marketing mix of HP is very effective but still there are opportunities that can be explored and put into use. As there is always a room for improvement, HP can invest in TQM and R&D while redesigning its pricing strategies so that more and more customers can be attracted. HP can restructure its promotional strategies and look into the outer markets which are still unexplored (Clemons 2000).
REFERENCES
Clemons, E., 2000, the decoupling of value creation from revenue: A strategic analysis of the markets for pure information goods. Information Technology & Management, 4(2), 259-287.
Conolly, A., 2010, winning health promotion strategies, Leeds: Human Kinetics
Dean, J., & Tam, P., 2005, the laptop trial. U.S.: The Wall Street Journal.
Dixons, 2011, HP Pavilion dm1-3101ea Refurbished 11.6″ Laptop — Silver, Available from [Accessed November 27th, 2011]
Douglas, S., & Perlmutter, H., 1973, Guidelines for developing international marketing strategies, The Journal of Marketing, 37(2), 14-23
Farley, J., 1964, Why Does "Brand Loyalty" Vary our Products? The Journal of Marketing, American Marketing Association, 1(4), 9-12
Ferrell, O.C., & Hartline, M.D., 2011, Marketing Strategy, 5th Edition. Ohio: South-Western Cengage Learning
Hitt, M., A., Ireland, R., D., & Hoskisson, R., E., 2007, Strategic Management: Competitiveness and Globalization, 7th Edition, Mason, OH: Thomson/South-Western
HP, 2011, Laptops & Net book PCs, Available from [Accessed November 27th, 2011]
Kahn, K., & Griffin, A., 2007, Obtaining customer needs for product development. 2nd Edition. NJ: John Wiley & Sons, Inc.
Kotler, P., & Armstrong, G., 2008. Principles of Marketing, 11th Edition, U.S.: Prentice Hall
Kotler, P., Brown, L., Burton, S., Deans, K., & Armstrong, G., 2010, Marketing. 8th Edition. U.S.: Prentice-Hall
Mohr, J.J., Sengupta, S., & Slater, S.F., 2010, Marketing of High-Technology Products and Innovations, 3rd Edition. Upper Saddle River, NJ: Prentice Hall
Oliver, R., 1999, Whence Consumer Loyalty. The Journal of Marketing, American Marketing Association, 63, 33-44.
Peattie, K., 1997, "The marketing mix in the third age of computing," Marketing Intelligence & Planning, 15(3), 142-150
Perreault, W.D., Cannon, J., & McCarthy, E.J., 2009, Basic Marketing, 3rd Edition. New Delhi: Tata McGraw Hill Education Pvt. Ltd.
Perreault, W., & McCarthy, E., 2002, Basic marketing: a global-managerial approach. U.S.: McGraw-Hill
Reid, J., 2011, Critical thinking in the business classroom. Journal of Business Education, 87(1), 52-59
Rogers, J., 2000, Marketing information systems. Information & Management, 38(5), 307-322.
Sirgy, J., 1982, self-concept in consumer behavior. Journal of Consumer Research, 9, 11-18
---
Are you busy and do not have time to handle your assignment? Are you scared that your paper will not make the grade? Do you have responsibilities that may hinder you from turning in your assignment on time? Are you tired and can barely handle your assignment? Are your grades inconsistent?
Whichever your reason is, it is valid! You can get professional academic help from our service at affordable rates. We have a team of professional academic writers who can handle all your assignments.
Plagiarism free papers
Timely delivery
Any deadline
Skilled, Experienced Native English Writers
Subject-relevant academic writer
Adherence to paper instructions
Ability to tackle bulk assignments
Reasonable prices
24/7 Customer Support
Get superb grades consistently
Online Academic Help With Different Subjects
Literature
Students barely have time to read. We got you! Have your literature essay or book review written without having the hassle of reading the book. You can get your literature paper custom-written for you by our literature specialists.
Finance
Do you struggle with finance? No need to torture yourself if finance is not your cup of tea. You can order your finance paper from our academic writing service and get 100% original work from competent finance experts.
Computer science
Computer science is a tough subject. Fortunately, our computer science experts are up to the match. No need to stress and have sleepless nights. Our academic writers will tackle all your computer science assignments and deliver them on time. Let us handle all your python, java, ruby, JavaScript, php , C+ assignments!
Psychology
While psychology may be an interesting subject, you may lack sufficient time to handle your assignments. Don't despair; by using our academic writing service, you can be assured of perfect grades. Moreover, your grades will be consistent.
Engineering
Engineering is quite a demanding subject. Students face a lot of pressure and barely have enough time to do what they love to do. Our academic writing service got you covered! Our engineering specialists follow the paper instructions and ensure timely delivery of the paper.
Nursing
In the nursing course, you may have difficulties with literature reviews, annotated bibliographies, critical essays, and other assignments. Our nursing assignment writers will offer you professional nursing paper help at low prices.
Sociology
Truth be told, sociology papers can be quite exhausting. Our academic writing service relieves you of fatigue, pressure, and stress. You can relax and have peace of mind as our academic writers handle your sociology assignment.
Business
We take pride in having some of the best business writers in the industry. Our business writers have a lot of experience in the field. They are reliable, and you can be assured of a high-grade paper. They are able to handle business papers of any subject, length, deadline, and difficulty!
Statistics
We boast of having some of the most experienced statistics experts in the industry. Our statistics experts have diverse skills, expertise, and knowledge to handle any kind of assignment. They have access to all kinds of software to get your assignment done.
Law
Writing a law essay may prove to be an insurmountable obstacle, especially when you need to know the peculiarities of the legislative framework. Take advantage of our top-notch law specialists and get superb grades and 100% satisfaction.
What discipline/subjects do you deal in?
We have highlighted some of the most popular subjects we handle above. Those are just a tip of the iceberg. We deal in all academic disciplines since our writers are as diverse. They have been drawn from across all disciplines, and orders are assigned to those writers believed to be the best in the field. In a nutshell, there is no task we cannot handle; all you need to do is place your order with us. As long as your instructions are clear, just trust we shall deliver irrespective of the discipline.
Are your writers competent enough to handle my paper?
Our essay writers are graduates with bachelor's, masters, Ph.D., and doctorate degrees in various subjects. The minimum requirement to be an essay writer with our essay writing service is to have a college degree. All our academic writers have a minimum of two years of academic writing. We have a stringent recruitment process to ensure that we get only the most competent essay writers in the industry. We also ensure that the writers are handsomely compensated for their value. The majority of our writers are native English speakers. As such, the fluency of language and grammar is impeccable.
What if I don't like the paper?
There is a very low likelihood that you won't like the paper.
Reasons being:
When assigning your order, we match the paper's discipline with the writer's field/specialization. Since all our writers are graduates, we match the paper's subject with the field the writer studied. For instance, if it's a nursing paper, only a nursing graduate and writer will handle it. Furthermore, all our writers have academic writing experience and top-notch research skills.
We have a quality assurance that reviews the paper before it gets to you. As such, we ensure that you get a paper that meets the required standard and will most definitely make the grade.
In the event that you don't like your paper:
The writer will revise the paper up to your pleasing. You have unlimited revisions. You simply need to highlight what specifically you don't like about the paper, and the writer will make the amendments. The paper will be revised until you are satisfied. Revisions are free of charge
We will have a different writer write the paper from scratch.
Last resort, if the above does not work, we will refund your money.
Will the professor find out I didn't write the paper myself?
Not at all. All papers are written from scratch. There is no way your tutor or instructor will realize that you did not write the paper yourself. In fact, we recommend using our assignment help services for consistent results.
What if the paper is plagiarized?
We check all papers for plagiarism before we submit them. We use powerful plagiarism checking software such as SafeAssign, LopesWrite, and Turnitin. We also upload the plagiarism report so that you can review it. We understand that plagiarism is academic suicide. We would not take the risk of submitting plagiarized work and jeopardize your academic journey. Furthermore, we do not sell or use prewritten papers, and each paper is written from scratch.
When will I get my paper?
You determine when you get the paper by setting the deadline when placing the order. All papers are delivered within the deadline. We are well aware that we operate in a time-sensitive industry. As such, we have laid out strategies to ensure that the client receives the paper on time and they never miss the deadline. We understand that papers that are submitted late have some points deducted. We do not want you to miss any points due to late submission. We work on beating deadlines by huge margins in order to ensure that you have ample time to review the paper before you submit it.
Will anyone find out that I used your services?
We have a privacy and confidentiality policy that guides our work. We NEVER share any customer information with third parties. Noone will ever know that you used our assignment help services. It's only between you and us. We are bound by our policies to protect the customer's identity and information. All your information, such as your names, phone number, email, order information, and so on, are protected. We have robust security systems that ensure that your data is protected. Hacking our systems is close to impossible, and it has never happened.
How our Assignment  Help Service Works
You fill all the paper instructions in the order form. Make sure you include all the helpful materials so that our academic writers can deliver the perfect paper. It will also help to eliminate unnecessary revisions.
2.      Pay for the order
Proceed to pay for the paper so that it can be assigned to one of our expert academic writers. The paper subject is matched with the writer's area of specialization.
3.      Track the progress
You communicate with the writer and know about the progress of the paper. The client can ask the writer for drafts of the paper. The client can upload extra material and include additional instructions from the lecturer. Receive a paper.
4.      Download the paper
The paper is sent to your email and uploaded to your personal account. You also get a plagiarism report attached to your paper.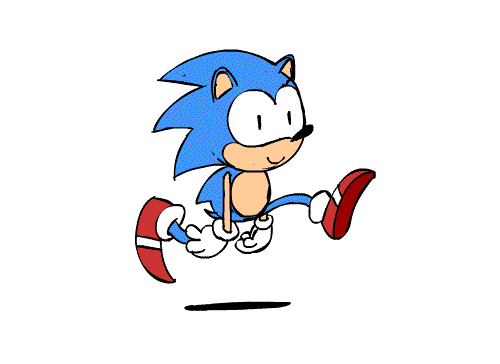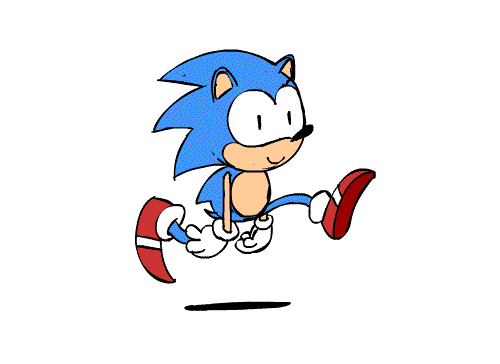 PLACE THIS ORDER OR A SIMILAR ORDER WITH US TODAY AND GET A PERFECT SCORE!!!
---