Cox Communications Telecommunications Innovation
Status of the Sustainability Movement
The telecommunications industry, supported by the United Nations and the International Telecommunications Union, launched a formal cooperative effort to promote sustainable business practices and technology in June 2001. The Global e-Sustainability Initiative (GeSI) was officially launched on World Environment Day with the vision "to help improve the global environment and to enhance human and economic development, and thereby make a key contribution to a global sustainable future" (Thomsen, 2001).
This industry-wide initiative was significant in that its founders included some of the biggest global players: AT&T, British Telecommunications, Cable and Wireless, Deutsche Telekom, Ericsson, Lucent Technologies, Marconi, Telcordia Technologies, Telenor as, and the European Telecommunications Network Operators Association. Members implemented various programs to achieve environment-friendly business practices. For example, British Telecommunications calculated that employee use of audio and video conferencing contributed to saving over one million tons of CO2 emissions the previous year, while at&T increased teleworking by staff to cut car travel and reduce CO2 emissions by almost 50,000 tons. Deutsche Telekom reduced pollutant emissions from their vehicle fleet by 25% over a period of four years. Marconi started a best practice by installing an auto waste-to-heat recovery system whose benefits included less landfill, "free" hot water, and lower carbon dioxide emissions (Thomsen, 2001).
Member companies also began to adopt a life-cycle approach to their products, analyzing the development and delivery of all products and services in terms of environmental impact. The companies worked closely with customers, suppliers, trade and industry associations, and standards organizations to develop and promote sustainable management systems and solutions. For example, Cable and Wireless incorporated environmental criteria into its Request for Quote document for all suppliers in the UK (Thomsen, 2001).
Since the launch of GeSI, the telecommunications industry continues to make progress in sustainability efforts. One such milestone is standards organization UL Environment is in the process of creating a new sustainability standard for cell phones. Until now, cell phone companies called their products greener by adding recycled content or by offering recycling programs. Now, if companies truly want to call their products sustainable, they will have to meet requirements of the new standard. The UL Environment standard for "environmentally preferred mobile devices" will be able to score products on three tiers based on their energy efficiency, materials, packaging, manufacturing processes, disposal and other life cycle impacts (Bardelline, 2011).
The first draft of the requirements was created by a small group that included only one wireless carrier, Sprint Nextel. The requirements will next be vetted by a Standards Technical Panel that includes other wireless carriers, manufacturers, retailers and non-governmental organizations. UL Environment grew out of Underwriters Laboratory, the 117-year-old safety certification organization. UL Environment's focus is on energy efficiency, as well as environmental claims and product sustainability (Bardelline, 2011).
According to a study done by ABI Research, a company specializing in quantitative forecasting and trends analysis, at&T was ranked as the top ten greenest wireless carrier on the North American continent. at&T sustainability achievements span various technologies and operations. As part of its alternative energy utilization strategy, at&T now has 2,000 alternative fuel vehicles and 1,500 compressed natural gas vehicles in its ground fleet (Mailsos, 2010). In its 2010 Sustainability Report, at&T reported that it avoided the purchase of 1 million gallons of traditional petroleum because of its use of compressed natural gas vehicles (at&T investments in sustainability, 2011).
Since 2008, at&T has been purchasing wind power for 10% of the electricity consumed in all its Austin, Texas at&T facilities. This effort reduced the amount of fossil-generated electricity by 7.2 million kilowatt hours (kWh) each year. The company completed a large-scale power plant at its Secaucus, New Jersey campus in 2009. The 841-kW system will produce 1 million kWh of electricity per year (Mailsos, 2010).
AT&T is also creating and enacting sustainability measures within its network and company operations. The company implemented power-down software for 14,000 cell sites which turn off radios during maintenance times to eliminate wasted energy when not on-air. at&T is also updating its central office switches to reduce electricity and HVAC demands (Mailsos, 2010).
The ABI Research study ranked Verizon Wireless as the third highest North American wireless carrier pursuing sustainable actions, initiatives and goals. Verizon operates the largest fuel cell facility of its kind in the nation, which helped it earn the ENERGY STAR Award from the federal government in 2008. The facility uses seven cells to help reduce dependence on commercial electricity; each fuel cell can produce 200 kW of electrical power per hour, enough to supply the needs of nearly 400 single-family households (Mailsos, 2010).
The company plans to add 1,600 alternative-fuel vehicles in 2010. They also developed a software solution which minimizes power usage from company-owned workstations by putting PCs in sleep mode when they are not being used. This and other software technology resulted in a 24% reduction in personal computer power consumption and CO2 emissions. Verizon also requires that all new network equipment be 20% more efficient that its predecessor. (Mailsos, 2010).
Verizon's HopeLine program recycles old phones and accessories by allowing customers to bring them to any retail store or by sending them to Verizon using paid postage labels. The phones are either refurbished for reuse or recycled with a zero-landfill method. According to Verizon's website, for every 5,000 phones recycled, 11,000 kWh of energy are saved (Mailsos, 2010).
As further evidence of the progress of the sustainability movement, in May 2011 Sprint Nextel announced its Electronics Stewardship Policy, the first in the telecommunications industry. The policy summarizes Sprint's goals for how it will handle its products throughout the product lifecycle. Sprint is the first wireless carrier to address the product cycle holistically by focusing on the full lifecycle of electronics that it buys and sells. The new policy commits Sprint to the following:
Designing and purchasing green electronics
Maximizing the equipment's useful life
Boosting equipment recovery from users
Maximizing reuse of electronics
Responsibly recycling scrap
Using environmentally and socially responsible vendors for recycling (Sprint Announces, 2011).
Sprint made the announcement during an awards ceremony at the International Electronics Recycling Conference and Expo in Las Vegas, where Sprint received the Sustainability Award for the second consecutive year. Goals of the new policy include specific sustainable practices. At least 70% of Sprint-branded devices will be required to meet the company's scorecard criteria for environmental design by 2017. One hundred percent of Sprint's recycling vendors and remanufacturing partners must meet certification criteria by 2012 and 2013 respectively. Sprint plans to collect nine phones for reuse or recycling for every ten that it sells on a yearly basis by 2017, achieving a 90% collection rate. Sprint also plans to collect 100% of its own annual e-waste for reuse and recycling by 2017 (Sprint Announces, 2011).
Sustainability continues to be a global movement. Bakrie Telecom (BTEL) became the first mobile network operator in Indonesia to comprehensively integrate environmental stewardship across its operations with the public launch of Hijau Untuk Negeri (HUN) or Green for the Nation. BTEL's aggressive green environmental objectives include:
Reducing greenhouse gas emissions per subscriber by 50% from 2009 levels by 2014
Reusing or recycling 70% of network and it electronic waste in 2011
Collecting 50,000 retired mobile phones and charging devices for reuse or recycling by 2012
Implementing energy-saving green initiatives at its base station sites and switching centers (Bakrie Telecom, 2011).
CTIA, the Cellular Telecommunications Industry Association, provides another indication of the status of the sustainability movement in the wireless industry. CTIA advocates developing environmentally-friendly products and services, implementing energy-conscious measures in network operations and business practices, along with educating consumers about cell phone and accessory recycling. CTIA also promotes the wireless industry's single greatest contribution to the green movement, efficiency. Wirelessly optimizing business processes such as paperwork and credit card operations saves millions of dollars on paper and administrative costs. Wireless is also used to manage vehicle fleets in real-time, ranging from municipal garbage trucks to school buses, allowing dispatchers to efficiently route vehicles. This ability saves millions of gallons of fuel while substantially reducing carbon emissions. (Wireless Industry Sustainability, 2010).
The President, Congress, and the FCC have all identified smart grids as a promising way to advance energy independence and efficiency, with a key part of the National Broadband Plan including the implementation of smart meters that would be connected to the smart grids via wireless devices (Wireless Industry Sustainability, 2010).
The wireless industry also supports a one-charger-fits-all universal charger solution (UCS) to reduce energy consumption and consumer costs. As of January 1, 2012 all new wireless devices in the U.S. will have a one-charger-fits-all solution. According to CTIA, it is estimated that the UCS will provide a 50% reduction in standby energy consumption (Wireless Industry Sustainability, 2010).
While the telecom industry as a whole embraces sustainability, some advocates of environmental stewardship point out that the industry has overlooked one significant area to address environmental concerns, that of green network equipment. Adelman (2010) argues that decommissioned assets are frequently abandoned in enormous warehouses where they consume energy, and are moved from one location to the next haphazardly, or melted down or worse. He makes the case that many telecom companies have difficulty tracking network assets once they've come out of service; when this scenario is not managed properly, there is real potential for telecom companies to undo the eco-friendly work being done in product development and manufacturing.
According to Adelman, telecom companies need to know what they have, where it is located, what condition it is in, and its value, either for reuse or resale. He advocates knowing more about the location, condition, and value of equipment after its removal from the active network in order to drive the following environmental and business gains by:
Dictating transportation events to ensure equipment always travels the shortest distance from point of storage to point of need, thereby dramatically reducing CO2 emissions and logistics costs
Identifying immediate need for surplus equipment in other regions or countries in order to reduce storage and other physical and plant costs
Reducing waste and optimizing investment recovery by opting to resell excess equipment on the open market rather than automatically sending material to a recycler as scrap
Establishing cradle-to-grave accountability for equipment disposal that guarantees compliance with existing corporate and government mandates and regulations
Adelman proposes that a well thought-out reuse strategy can build upon the advantages of developing energy-efficient equipment. This reuse strategy will help ensure that assets are put to their highest potential throughout their useful life and then disposed of in an environmentally friendly manner that is in full compliance with government mandates (Adelman, 2010).
Innovation Opportunities
Opportunities for companies in the telecommunications industry to innovate with more sustainable practices include the following:
1. Rather than merely advertising prices and devices, carriers should advertise their green initiatives along with the results. This action would encourage consumers to take ownership and participate in strategies for a cleaner tomorrow (Mailsos, 2010).
2. Companies can implement waste reduction measures that promote the use of recycled office products such as document paper, ink, toilet paper, and furniture.
3. Companies can offer telecommuting options for their employees and offer eservices, such as e-billing, e-ordering, and digital exchange of information to their clients (Mailsos, 2010).
4. Carbon footprints can be reduced by performing energy audits for company operations, by installing ENERGY STAR rated products and by turning off machines, computers, and lights (Mailsos, 2010).
5. Companies can implement reuse strategies for decommissioned network equipment to reduce waste and optimize investment recovery.
Cox Communications
Cox Communications, a subsidiary of Cox Enterprises, Inc., is the third largest cable entertainment and broadband services provider in the U.S. Cox Communications services include residential and commercial video, data and voice offerings (Corporate overview, 2011). Cox Communications has over 6 million customers and over 22,000 employees.
The Cox Communications Web site discusses their commitment to being a good steward of the environment by operating businesses that engage in eco-friendly practices. One such practice involves the use of alternate cooling at their San Diego building, allowing peak energy offload for more efficiency. The system generates ice at night, when power is more efficiently produced; this ice is then used for cooling during the day (Conservation means innovation, 2011).
At its Orange County, California headquarters, Cox uses the roof space on the 300,000 square foot location to house 600 solar panels. This solar power source reduces the company's dependence on conventional power sources, and eliminates approximately 100 tons of greenhouse gases per year (Conservation means innovation, 2011).
Cox Communications is also implementing creative fleet solutions. The company is transitioning its 15,000-vehicle fleet by using flex-fuel vehicles and hybrids. Cox' fleet currently has 257 hybrids and 1,400 vehicles that can run on biodiesel. The company's technicians use home start programs and GPS for more efficient job routing, reducing fuel use and emissions during commutes. Cox's Arizona system uses fleet tires that are filled with nitrogen to improve wear and tear on tires and to improve gas mileage (Conservation means innovation, 2011).
Cox also equips its facilities with recycling bins, and many of its cafeterias have shifted to fully recyclable cups and plates. At Cox's New England system headquarters in West Warwick, Rhode Island, 75% of the cafeteria waste from more than 600 meals daily is recycled; food and paper products are sent to a composting facility. The compost is then returned to Cox several weeks later and used in the company's landscaping. Fry oil from the company cafeteria is donated for conversion to biodiesel (Conservation means innovation, 2011).
Conservation efforts at Cox also include telecommuting. The company's Arizona system received the 2007 International Citrix Innovation Award for a green telework call center program where customer service representatives field calls from home (Conservation means innovation, 2011).
Memo
To: Chief Sustainability Officer
Re: Sustainability Initiative for Reuse of Decommissioned Network Equipment
In keeping with Cox Communications' commitment to environmental stewardship, I am recommending that Cox implement a program to reuse network assets once they have come out of service. This program will track decommissioned network equipment and establish its location, condition and value for the purpose of reusing or reselling the equipment.
This program will have several benefits to Cox. It will advance Cox' sustainability commitments and will improve cash flow through profitable reuse. It will also provide financial and environmental ROI that the financial community and regulatory agencies seek. It will reduce waste and optimize investment recovery by informing the decision to resell excess equipment on the open market, as well as inform transportation logistics to reduce CO2 emissions and logistics costs.
Several arguments can be made against implementing this reuse initiative. Tracking the status of network assets will require establishing a system of cradle-to-grave accountability. Additional resources will be required to create and maintain a database. A review process will need to be created to determine under what circumstances equipment is reused, resold or disposed of.
In spite of the administrative requirements, this is a worthwhile initiative for Cox to implement; the benefits far exceed the costs. To be able to quantify the value of this initiative to Cox, there are several questions that will need to be answered. They include not knowing the constraints on building the asset database, or staffing requirements.
An implementation plan should include the following steps:
Build the asset tracking database.
Modify commissioning procedures so that equipment cannot be placed into service without it being added to the tracking database.
Manually inventory all storage locations to account for existing out-of-service equipment to be added to the database.
Establish a procedure to reuse, sell, or dispose of equipment.
Reference List
AT&T investments in sustainability yield results in 2010. (2011) Fierce Telecom. Retrieved June 9, 2011 from http://www.fiercetelecom.com/press_releases/att-investments-sustainability-yield-results-2010
Adelman, T. (2010). For telecom industry, energy efficiency is only half the equation. . Retrieved June 7, 2011 from http://www.environmentalleader.com/2010/11/08/for-telecom-industry-energy-efficiency-is-only-half-of-the-equation/
Bakrie Telecom is the pioneer of green business. 2011. The Jakarta Post. Retrieved June 7, 2011 from http://bataviase.co.id/node/648347
Bardelline, J. (2011). ULE creates sustainability standard for cell phones. Greenbiz.com Web site. Retrieved June 7, 2011 from http://www.greenbiz.com/news/2011/01/06/ule-creates-sustainability-standard-mobile-phones
Conservation means innovation at Cox. (2011). Cox Communications Web site. Retrieved June 7, 2011 from http://ww2.cox.com/aboutus/our-story/in-the-community/conserve.cox
Corporate overview. (2011). Cox Enterprises. Retrieved June 7, 2011 from http://www.coxenterprises.com/about-cox/corporate-overview.aspx
Mailsos, J. (2010). Green meets telecom. Core Development Services. Retrieved June 7, 2011 from http://www.core.us.com/CustomContentRetrieve.aspx?ID=1169785
Sprint announces Electronics Stewardship Policy, first in the industry. (2011). Sustainable Business.com Web site. Retrieved June 7, 2011 from http://www.sustainablebusiness.com/index.cfm/go/news.display/id/22467
Thomsen, M. (2001). Telecommunications industry calls for sustainability. Social Funds Web site. Retrieved June 6, 2011 from http://www.socialfunds.com/news/article.cgi?sfArticleId=593
Wireless industry sustainability. (2010). CTIA Web site. Retrieved June 7, 2011 from http://files.ctia.org/pdf/121410_-_Wireless_Industry_Sustainability__2_.pdf
---
Are you busy and do not have time to handle your assignment? Are you scared that your paper will not make the grade? Do you have responsibilities that may hinder you from turning in your assignment on time? Are you tired and can barely handle your assignment? Are your grades inconsistent?
Whichever your reason is, it is valid! You can get professional academic help from our service at affordable rates. We have a team of professional academic writers who can handle all your assignments.
Plagiarism free papers
Timely delivery
Any deadline
Skilled, Experienced Native English Writers
Subject-relevant academic writer
Adherence to paper instructions
Ability to tackle bulk assignments
Reasonable prices
24/7 Customer Support
Get superb grades consistently
Online Academic Help With Different Subjects
Literature
Students barely have time to read. We got you! Have your literature essay or book review written without having the hassle of reading the book. You can get your literature paper custom-written for you by our literature specialists.
Finance
Do you struggle with finance? No need to torture yourself if finance is not your cup of tea. You can order your finance paper from our academic writing service and get 100% original work from competent finance experts.
Computer science
Computer science is a tough subject. Fortunately, our computer science experts are up to the match. No need to stress and have sleepless nights. Our academic writers will tackle all your computer science assignments and deliver them on time. Let us handle all your python, java, ruby, JavaScript, php , C+ assignments!
Psychology
While psychology may be an interesting subject, you may lack sufficient time to handle your assignments. Don't despair; by using our academic writing service, you can be assured of perfect grades. Moreover, your grades will be consistent.
Engineering
Engineering is quite a demanding subject. Students face a lot of pressure and barely have enough time to do what they love to do. Our academic writing service got you covered! Our engineering specialists follow the paper instructions and ensure timely delivery of the paper.
Nursing
In the nursing course, you may have difficulties with literature reviews, annotated bibliographies, critical essays, and other assignments. Our nursing assignment writers will offer you professional nursing paper help at low prices.
Sociology
Truth be told, sociology papers can be quite exhausting. Our academic writing service relieves you of fatigue, pressure, and stress. You can relax and have peace of mind as our academic writers handle your sociology assignment.
Business
We take pride in having some of the best business writers in the industry. Our business writers have a lot of experience in the field. They are reliable, and you can be assured of a high-grade paper. They are able to handle business papers of any subject, length, deadline, and difficulty!
Statistics
We boast of having some of the most experienced statistics experts in the industry. Our statistics experts have diverse skills, expertise, and knowledge to handle any kind of assignment. They have access to all kinds of software to get your assignment done.
Law
Writing a law essay may prove to be an insurmountable obstacle, especially when you need to know the peculiarities of the legislative framework. Take advantage of our top-notch law specialists and get superb grades and 100% satisfaction.
What discipline/subjects do you deal in?
We have highlighted some of the most popular subjects we handle above. Those are just a tip of the iceberg. We deal in all academic disciplines since our writers are as diverse. They have been drawn from across all disciplines, and orders are assigned to those writers believed to be the best in the field. In a nutshell, there is no task we cannot handle; all you need to do is place your order with us. As long as your instructions are clear, just trust we shall deliver irrespective of the discipline.
Are your writers competent enough to handle my paper?
Our essay writers are graduates with bachelor's, masters, Ph.D., and doctorate degrees in various subjects. The minimum requirement to be an essay writer with our essay writing service is to have a college degree. All our academic writers have a minimum of two years of academic writing. We have a stringent recruitment process to ensure that we get only the most competent essay writers in the industry. We also ensure that the writers are handsomely compensated for their value. The majority of our writers are native English speakers. As such, the fluency of language and grammar is impeccable.
What if I don't like the paper?
There is a very low likelihood that you won't like the paper.
Reasons being:
When assigning your order, we match the paper's discipline with the writer's field/specialization. Since all our writers are graduates, we match the paper's subject with the field the writer studied. For instance, if it's a nursing paper, only a nursing graduate and writer will handle it. Furthermore, all our writers have academic writing experience and top-notch research skills.
We have a quality assurance that reviews the paper before it gets to you. As such, we ensure that you get a paper that meets the required standard and will most definitely make the grade.
In the event that you don't like your paper:
The writer will revise the paper up to your pleasing. You have unlimited revisions. You simply need to highlight what specifically you don't like about the paper, and the writer will make the amendments. The paper will be revised until you are satisfied. Revisions are free of charge
We will have a different writer write the paper from scratch.
Last resort, if the above does not work, we will refund your money.
Will the professor find out I didn't write the paper myself?
Not at all. All papers are written from scratch. There is no way your tutor or instructor will realize that you did not write the paper yourself. In fact, we recommend using our assignment help services for consistent results.
What if the paper is plagiarized?
We check all papers for plagiarism before we submit them. We use powerful plagiarism checking software such as SafeAssign, LopesWrite, and Turnitin. We also upload the plagiarism report so that you can review it. We understand that plagiarism is academic suicide. We would not take the risk of submitting plagiarized work and jeopardize your academic journey. Furthermore, we do not sell or use prewritten papers, and each paper is written from scratch.
When will I get my paper?
You determine when you get the paper by setting the deadline when placing the order. All papers are delivered within the deadline. We are well aware that we operate in a time-sensitive industry. As such, we have laid out strategies to ensure that the client receives the paper on time and they never miss the deadline. We understand that papers that are submitted late have some points deducted. We do not want you to miss any points due to late submission. We work on beating deadlines by huge margins in order to ensure that you have ample time to review the paper before you submit it.
Will anyone find out that I used your services?
We have a privacy and confidentiality policy that guides our work. We NEVER share any customer information with third parties. Noone will ever know that you used our assignment help services. It's only between you and us. We are bound by our policies to protect the customer's identity and information. All your information, such as your names, phone number, email, order information, and so on, are protected. We have robust security systems that ensure that your data is protected. Hacking our systems is close to impossible, and it has never happened.
How our Assignment  Help Service Works
You fill all the paper instructions in the order form. Make sure you include all the helpful materials so that our academic writers can deliver the perfect paper. It will also help to eliminate unnecessary revisions.
2.      Pay for the order
Proceed to pay for the paper so that it can be assigned to one of our expert academic writers. The paper subject is matched with the writer's area of specialization.
3.      Track the progress
You communicate with the writer and know about the progress of the paper. The client can ask the writer for drafts of the paper. The client can upload extra material and include additional instructions from the lecturer. Receive a paper.
4.      Download the paper
The paper is sent to your email and uploaded to your personal account. You also get a plagiarism report attached to your paper.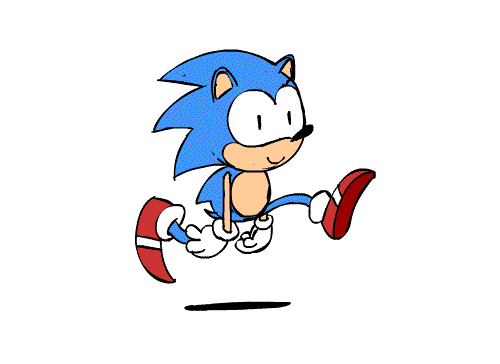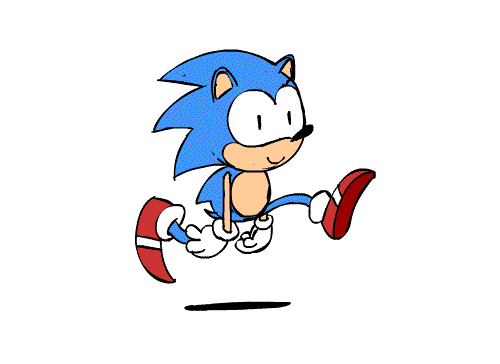 PLACE THIS ORDER OR A SIMILAR ORDER WITH US TODAY AND GET A PERFECT SCORE!!!
---