Disparities and Diabetes among Latinos
The whole world is experiencing diabetes-related health disparities, co-morbidities and its complications. There is a wide range of literature available showing that ethnic and race minorities are at a greater risk of developing diabetes compared to the majority groups. The disparities are a result of a combination of factors; they are both clinical and biological. They are also strongly associated with the system of health and factors related to social dynamics. The term ethnicity is a complex one. It reflects a convergence of multi-dimensional factors ranging from biological ones to geographically-influenced contributors. Other strong influencers include political, economic cultural, legal and social factors, including racism. Thus, it is important to understand the idea of racism and ethnicity if one is to figure out the full stretch and effect of disparities in healthcare and health, generally (Spanakis & Golden, 2013).
The USA has a large Latino population which is also diverse in its nature. The Latino population in the US traces its origin from many varying locations, geographically. Most of them come from Latin America and Mexico, though. Indeed, Mexican Americans and Mexicans constitute about 4% of the Latino population in the country. Latinos from Puerto Rico come second in number with 9.4%, those from Salvadore make up 3.8%, 3.1 Dominicans, and 2.3% Guatemalans. Overall, the minority minorities constitute about 16%. According to demographic information sources, Latinos make up the largest minority group in the US. Many studies have pointed to a worrying trend that most of the Latinos in the US have limited or no access to important services including healthcare services and cover for the same. The studies also indicate that Latinos, generally receive worse healthcare services compared to others and experience worse morbidity (Ortega, Rodriguez & Vargas Bustamante, 2015). It has also been established that the shifting demographics of the Latinos in the US presents a serious challenge to the policy makers in the healthcare sector. Further, studies indicate that, by 2015, one person out of 5 American residents will be a person of Latin origin. The population I a mixture of Latinos that immigrated and those that were born within the US borders. The Latino people also have varying behavioral and cultural tendencies that may affect their attitude towards healthcare, hence access to the same. It has been established that diabetes incidence among adults aged above 20 years is more common among Latinos compared to whites of non-Hispanic roots. Since, Latinos are often misconstrued to be one homogenous group; the differences in the rates of diabetes prevalence among the subgroups are usually left unidentified or unmentioned. It has since been established that Puerto Ricans and Mexicans manifest a higher prevalence rate among the Latino sub groups. The same studies show that Latinos of Cuban and Southern American roots demonstrate a similar prevalence as the non-Hispanic whites (López & Golden, 2014).
Several risk factors play into the chances of one developing pre-diabetes which moves gradually to the type 2 diabetes level. Some of the factors are beyond one's control. They include
· History of one's family: one has a higher chance of developing diabetes if there is a relative with a history of diabetes
· Ethnic and or racial background: Colored people such as African Americans, Hispanic, Asian Americans, Pacific Islanders and Native Americans tend to have a higher vulnerability towards diabetes.
· Age: Older individuals have a higher chance of developing diabetes compared to their younger counterparts. While it has been more common in people above 45 years, healthcare experts are increasingly diagnosing children with the condition (American Heart Association, 2018).
Although some factors that contribute to diabetes incidence are beyond human control, others can be mitigated and even eliminated. It has been established that people can delay or reduce the probability of developing diabetes by making some lifestyle changes. For example, obesity is a major predisposing factor of diabetes. Another modifiable human behavior is physical inactivity. When high blood pressure remains untreated it not only damages the cardiovascular system but is also noted as a possible diabetes trigger (American Heart Association, 2018).
Usually, minorities live in neighborhoods that are rated as inferior because they lack access to healthy food, gyms and manifest a high level of crime. The lack of value food sources, exercise amenities and the prevalence of stressors such as high crime rates and limited levels of social cohesion are all connected to poor health. Lack of food stores and supermarkets is also associated to a higher BMI. Locations with longer distances to walk to the supermarket have been linked to lower BMI. A multi-ethnic Atherosclerosis study showed that people living in better neighborhoods manifest higher sensitivity to insulin and a lower risk of developing type 2diabetes. Poor living standards areas are linked to a higher rate of smoking, insufficient attention to blood pressure control. The latter is a known diabetes trigger. Low income areas also present major challenges in the management of chronic ailments. Prices have also been noted to be higher in poor neighborhoods compared to wealthier residential locations (Spanakis & Golden, 2013).
Solutions to Addressing the Health Concern and the Implications
If the tide on the high cardiometabolic problems is to be turned around, it is important necessary to include provider, patient factors and the health system. Language barriers, lack of access to healthcare service, perceived discrimination, poor numeracy, distrust, poor health literacy and financial constraints can lead to poor diabetes treatment outcomes among disadvantaged groups (López & Golden, 2014). Micro and macro-vascular problems that are related to diabetes can be prevented by normalizing blood glucose, pressure and lipid levels. Intensive self management of diabetes can help to improve blood glucose levels. DSM has been hailed for its capacity to improve self management approaches and the patient confidence to finish the activities successfully. There is a need for close cooperation between the healthcare providers. Such cooperation faces challenges with Latino patients with limited English speaking skills, also commonly referred to as LEP when they are not in contact with healthcare providers with knowledge of the language that they speak. The situation is likely to stay that way for some time because according to the latest statistics from the national medical student surveys show that there is a significantly low number of Latino students in the health training institutions compared to the population that needs healthcare and do not speak English. A recent survey of Latino diabetes patients in safety nets indicated that they need support for self management. The survey also showed that the patients believed that they would be far better off if they had better communication with the healthcare providers. Further relevant DSM interventions in culturally appropriate form and language have signaled high acceptability, feasibility and effectiveness in enhancing the level of knowledge about the diabetes condition and the required physiological precautions. Consequently, the systems that have been made to enhance DSM for the Latino community have the likelihood to improve outcomes in healthcare provision (López & Grant, 2012).
It has been established that interventions that connect blood glucose self monitoring to behavioral advise and education and shifts in clinical management have been notably successful. Further, research shows that most patients perform well in linking multiple components of healthcare and self management aspects when they receive linguistically and culturally sensitive support such as navigator programs and coaching that is culturally tailored. Lately, the management of T2DM with, enhanced measures for the long and short term has made use of information technology tools. Such tools which engage both the HCP and the patient have had a tremendous effect on patient health improvement. The majority of HIT using patients is better educated controlled early adopters. Several disparities including financial, social and language limitations have caused a digital divide where the use of the internet and technology differs by ethnicity/race and runs along socio-economic differences. Nevertheless, the digital divide has started thinning out for Latino people (López & Grant, 2012).
The Chronic illness model of healthcare focuses on patient based measures of care and patient activation. New evidence indicates that interventions that are focused can raise the activation of patients. It also shows that higher activation of patients reduces ethnic and racial disparities. The proposed eNavigator discussed in this paper will i. activate Limited English Proficiency patients in DSM ii. Increase the DSM of the patient between visits to the clinic by adding to the information engagement time and care plans that are personality tailored. And iii. Integrate the eNavigator for the patient and the physician to form an effective team. It has been established that the eNavigator has the capacity to change the delivery of T2DM delivery to the Latino population. The creating of a working, computerized, culturally tweaked and linguistically appropriate eNavigator allows for an intervention that will reduce disparities in a way that is cost effective (López & Grant, 2012).
It is important that DSM incorporates principles that are based on theory and promote feedback that is custom customized, has allows for communication between the patients and the HCPs. There is a national policy aimed at reducing disparities in targeted communities by use of translation research. Ome of the information available from research suggests that it is hard to reach Latinos for purposes of clinical trials or intensive management of chronic ailments. The combination between the notions that there is a digital divide along socioeconomic lines and that Latinos are hard to reach compounds the problem because Latinos are excluded, erroneously, from essential research. It may be possible to attain major advances among Latinos if the new HIT tools are adapted to the social and cultural norms of the Latino population (López & Grant, 2012).
Lack of sufficient access to healthcare and insurance to the same are significant contributors to the disparities that are being witnessed among the Latino community. Adults that are not insured but have diabetes get little or no recommended care processes; they experience glucose control and often develop complex diabetes related problems. The positive outcomes observed among the adults with health insurance and suffer a myriad of health complications is because of having healthcare cover. Such groups indicate better self reported outcomes, better control of diseases, and a greater survival rate. By improving access to health insurance the Affordable Care Act can eliminate health disparities among Latinos with the highest number of uninsured people (López & Golden, 2014). It is likely that access to insurance enhances the health status of older Latinos. Therefore, it is clear that making such plans as Medicare to be accessible by minorities and enhancing accessibility to private insurance through reducing the cost and lightening the pre-morbid conditions are desirable measures (Cersosimo & Musi, 2011).
Naturally, Latinos who do not understand the English Language would go to see a healthcare provider who speaks Spanish. It such a provider is not competent in Spanish,, then there is a need to have a translator nearby. Using professional interpreters in healthcare settings has been proved to improve healthcare outcomes for patients in situations where such patients do not speak or understand English. Nevertheless, the presence of an interpreter can also be a problem because such information may be altered before it reaches the ear of the healthcare provider. Furthermore, the personal touch between the healthcare provider and the patint is lost when an interpreter is used. It is, important, therefore, that physicians only aim to use professional interpreters where they must and that they also undergo training regarding the use of professional interpreters (Cersosimo & Musi, 2011).
It is also important to improve the competence and cultural orientation o healthcare providers and the system in general. Such a move will serve to improve the healthcare quality for patients. The personal preferences of the Hispanic people by faith and beliefs should be respected by healthcare providers. The HCPs should be made aware of the need to approach the Latino families and patients in appropriate ways and, consequently, personalize the healthcare that they provide. Several medical organizations have started recognizing the importance of training healthcare providers in cultural competence. The Hispanic /Latino interpreters can also be used to educate the healthcare providers in issues related to the culture of the Latino people so that the healthcare providers can improve their competence in the area. It is also important to start clinical programs that are culturally oriented so as to improve treatment of Latino patients. Availing Medicare cover to minority groups will boost accessibility to health services by making insurance accessible to people who are not covered (Cersosimo & Musi, 2011).
Appropriate resources for literacy at a lower level are needed to facilitate culturally appropriate patient education. Some of the important aspects include how to include Latino delicacies and recipes in the healthcare plan, the purpose and gains of exercise and weight loss programs and a prompt card to assist patients to record test outcomes when they reach out to their healthcare service provider. It is also important to address the common fears and beliefs of the Hispanic population. Diabetic patients should also be educated to help them shift their perceptions of the external interventions of their ailments to internal control and empowerment approaches (Cersosimo & Musi, 2011).
Initiating educational programs that take into consideration the education and cultural values of the Hispanic and Latino people is important in improving the healthcare accessibility and quality to the minority populations. The families of Latino patients play a critical role in managing diabetes through provision of support. It is , therefore, important to encourage members of the patients family to attend clinic and the educational courses. The move will improve patient outcomes and support even as disease self management skills are improved. Self centered management of disease that are culturally sensitive have also encouraged higher attendance of family members and the health benefits that accrue have been recorded (Cersosimo & Musi, 2011).
Conclusion
Some of the predisposing factors to the development of diabetes among Latino/Hispanic people include lower economic earnings, cultural barriers, and poor cultural knowledge and competence among the healthcare providers. Several measures can be taken to eliminate the barriers. Therapy should be customized. There is also a need to identify the personal preference and the acculturation level of the patient through the interpreter. A patient's cultural beliefs and preferences should be respected. Such factors should be considered when making lifestyle change recommendations. Providing materials and educational programs that are culturally appropriate to patients can improve their self management skills. Owing to the fact that the life of Latino people revolves around family, it is important to incorporate family members in healthcare programs by ensuring that they attend the educational programs and clinic sessions. Healthcare systems should also set policies to reduce and eliminate disparities among Latino/Hispanics in health insurance coverage and healthcare access.
References
American Heart Association. (2018). Understand Your Risk for Diabetes. Retrieved from http://www.heart.org/HEARTORG/Conditions/More/Diabetes/UnderstandYourRiskforDiabetes/Understand-Your-Risk-for-Diabetes_UCM_002034_Article.jsp#.WxLZaJ8za01
Cersosimo, E., & Musi, N. (2011). Improving treatment in Hispanic/Latino patients. The American journal of medicine, 124(10), S16-S21.
López, L., & Golden, S. H. (2014). A New Era in Understanding Diabetes Disparities Among U.S. Latinos—All Are Not Equal. Diabetes Care, 37(8), 2081–2083. http://doi.org/10.2337/dc14-0923
López, L., & Grant, R. W. (2012). Closing the gap: eliminating health care disparities among Latinos with diabetes using health information technology tools and patient navigators. Journal of diabetes science and technology, 6(1), 169-176.
Ortega, A. N., Rodriguez, H. P., & Vargas Bustamante, A. (2015). Policy dilemmas in Latino health care and implementation of the Affordable Care Act. Annual review of public Health, 36, 525-544.
Spanakis, E. K., & Golden, S. H. (2013). Race/Ethnic Difference in Diabetes and Diabetic Complications. Current Diabetes Reports, 13(6), 10.1007/s11892–013–0421–9. http://doi.org/10.1007/s11892-013-0421-9
---
Are you busy and do not have time to handle your assignment? Are you scared that your paper will not make the grade? Do you have responsibilities that may hinder you from turning in your assignment on time? Are you tired and can barely handle your assignment? Are your grades inconsistent?
Whichever your reason is, it is valid! You can get professional academic help from our service at affordable rates. We have a team of professional academic writers who can handle all your assignments.
Plagiarism free papers
Timely delivery
Any deadline
Skilled, Experienced Native English Writers
Subject-relevant academic writer
Adherence to paper instructions
Ability to tackle bulk assignments
Reasonable prices
24/7 Customer Support
Get superb grades consistently
Online Academic Help With Different Subjects
Literature
Students barely have time to read. We got you! Have your literature essay or book review written without having the hassle of reading the book. You can get your literature paper custom-written for you by our literature specialists.
Finance
Do you struggle with finance? No need to torture yourself if finance is not your cup of tea. You can order your finance paper from our academic writing service and get 100% original work from competent finance experts.
Computer science
Computer science is a tough subject. Fortunately, our computer science experts are up to the match. No need to stress and have sleepless nights. Our academic writers will tackle all your computer science assignments and deliver them on time. Let us handle all your python, java, ruby, JavaScript, php , C+ assignments!
Psychology
While psychology may be an interesting subject, you may lack sufficient time to handle your assignments. Don't despair; by using our academic writing service, you can be assured of perfect grades. Moreover, your grades will be consistent.
Engineering
Engineering is quite a demanding subject. Students face a lot of pressure and barely have enough time to do what they love to do. Our academic writing service got you covered! Our engineering specialists follow the paper instructions and ensure timely delivery of the paper.
Nursing
In the nursing course, you may have difficulties with literature reviews, annotated bibliographies, critical essays, and other assignments. Our nursing assignment writers will offer you professional nursing paper help at low prices.
Sociology
Truth be told, sociology papers can be quite exhausting. Our academic writing service relieves you of fatigue, pressure, and stress. You can relax and have peace of mind as our academic writers handle your sociology assignment.
Business
We take pride in having some of the best business writers in the industry. Our business writers have a lot of experience in the field. They are reliable, and you can be assured of a high-grade paper. They are able to handle business papers of any subject, length, deadline, and difficulty!
Statistics
We boast of having some of the most experienced statistics experts in the industry. Our statistics experts have diverse skills, expertise, and knowledge to handle any kind of assignment. They have access to all kinds of software to get your assignment done.
Law
Writing a law essay may prove to be an insurmountable obstacle, especially when you need to know the peculiarities of the legislative framework. Take advantage of our top-notch law specialists and get superb grades and 100% satisfaction.
What discipline/subjects do you deal in?
We have highlighted some of the most popular subjects we handle above. Those are just a tip of the iceberg. We deal in all academic disciplines since our writers are as diverse. They have been drawn from across all disciplines, and orders are assigned to those writers believed to be the best in the field. In a nutshell, there is no task we cannot handle; all you need to do is place your order with us. As long as your instructions are clear, just trust we shall deliver irrespective of the discipline.
Are your writers competent enough to handle my paper?
Our essay writers are graduates with bachelor's, masters, Ph.D., and doctorate degrees in various subjects. The minimum requirement to be an essay writer with our essay writing service is to have a college degree. All our academic writers have a minimum of two years of academic writing. We have a stringent recruitment process to ensure that we get only the most competent essay writers in the industry. We also ensure that the writers are handsomely compensated for their value. The majority of our writers are native English speakers. As such, the fluency of language and grammar is impeccable.
What if I don't like the paper?
There is a very low likelihood that you won't like the paper.
Reasons being:
When assigning your order, we match the paper's discipline with the writer's field/specialization. Since all our writers are graduates, we match the paper's subject with the field the writer studied. For instance, if it's a nursing paper, only a nursing graduate and writer will handle it. Furthermore, all our writers have academic writing experience and top-notch research skills.
We have a quality assurance that reviews the paper before it gets to you. As such, we ensure that you get a paper that meets the required standard and will most definitely make the grade.
In the event that you don't like your paper:
The writer will revise the paper up to your pleasing. You have unlimited revisions. You simply need to highlight what specifically you don't like about the paper, and the writer will make the amendments. The paper will be revised until you are satisfied. Revisions are free of charge
We will have a different writer write the paper from scratch.
Last resort, if the above does not work, we will refund your money.
Will the professor find out I didn't write the paper myself?
Not at all. All papers are written from scratch. There is no way your tutor or instructor will realize that you did not write the paper yourself. In fact, we recommend using our assignment help services for consistent results.
What if the paper is plagiarized?
We check all papers for plagiarism before we submit them. We use powerful plagiarism checking software such as SafeAssign, LopesWrite, and Turnitin. We also upload the plagiarism report so that you can review it. We understand that plagiarism is academic suicide. We would not take the risk of submitting plagiarized work and jeopardize your academic journey. Furthermore, we do not sell or use prewritten papers, and each paper is written from scratch.
When will I get my paper?
You determine when you get the paper by setting the deadline when placing the order. All papers are delivered within the deadline. We are well aware that we operate in a time-sensitive industry. As such, we have laid out strategies to ensure that the client receives the paper on time and they never miss the deadline. We understand that papers that are submitted late have some points deducted. We do not want you to miss any points due to late submission. We work on beating deadlines by huge margins in order to ensure that you have ample time to review the paper before you submit it.
Will anyone find out that I used your services?
We have a privacy and confidentiality policy that guides our work. We NEVER share any customer information with third parties. Noone will ever know that you used our assignment help services. It's only between you and us. We are bound by our policies to protect the customer's identity and information. All your information, such as your names, phone number, email, order information, and so on, are protected. We have robust security systems that ensure that your data is protected. Hacking our systems is close to impossible, and it has never happened.
How our Assignment  Help Service Works
You fill all the paper instructions in the order form. Make sure you include all the helpful materials so that our academic writers can deliver the perfect paper. It will also help to eliminate unnecessary revisions.
2.      Pay for the order
Proceed to pay for the paper so that it can be assigned to one of our expert academic writers. The paper subject is matched with the writer's area of specialization.
3.      Track the progress
You communicate with the writer and know about the progress of the paper. The client can ask the writer for drafts of the paper. The client can upload extra material and include additional instructions from the lecturer. Receive a paper.
4.      Download the paper
The paper is sent to your email and uploaded to your personal account. You also get a plagiarism report attached to your paper.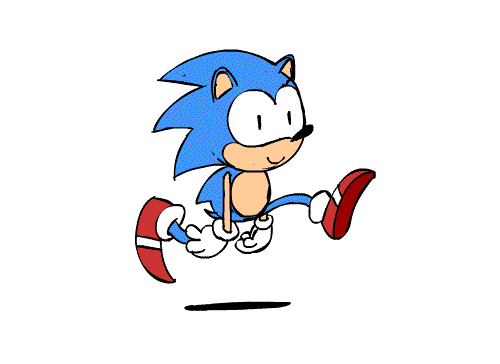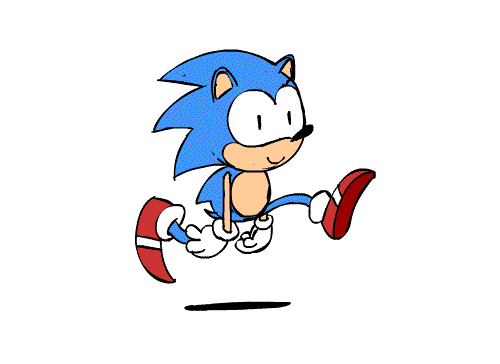 PLACE THIS ORDER OR A SIMILAR ORDER WITH US TODAY AND GET A PERFECT SCORE!!!
---