Wal-Mart Stores, Inc. (NYSE:WMT) has become a dominant retailer in the United States and has spread its operations into 14 foreign countries. The company has created success by offering low-priced goods and developing ancillary services, such as automotive maintenance, pharmacies and sales of eyeglasses and other vision products. Due to the fact that Wal-Mart has now attainted a dominant position in the U.S. retail space, its growth in the U.S. market has begun to slow (Naughton, 2006). For the most part, Wal-Mart sees its future avenues of growth as coming from foreign markets, particularly China.
In order for Wal-Mart to continue its impressive history of growth, I am recommending the following additional steps be taken:
Wal-Mart must adopt a stronger growth strategy in Europe, where there is a solid middle-class presence.
Wal-Mart must continue to develop ancillary services in the U.S., particularly a line of automotive-themed business such as gas stations and convenience stores, perhaps with oil-change facilities and car washes.
3) Wal-Mart must launch a marketing campaign designed to show its appreciation for its employees.
These steps will allow Wal-Mart to open new avenues for growth despite stagnant U.S. sales in its core retail stores.
Introduction
Wal-Mart is an international retailer that operates in 15 nations, including its home base, the United States. The company's annual sales for 2005 were $329.86 billion and Wal-Mart has become the largest private employer in the U.S. Wal-Mart's share of the U.S. retail and grocery market is estimated to be as much as 35%, although its share is much higher in some communities (Wal-Mart says, 2005).
Wal-Mart has achieved its dominant market position through its ability to offer better pricing than competing retail stores. It has a reputation for offering the least expensive products, and the company works diligently to keep costs down by negotiating aggressively with suppliers and minimizing labor costs where possible. Several competing retailers – such as Caldor and Ames – have gone out of business trying to compete with Wal-Mart and K-Mart was able to stay afloat only after a bankruptcy reorganization and a merger with Sears (Bhatnagar, 2004).
Wal-Mart also has shown a knack for extending its brand, and it has added several ancillary services such as a buying club, automotive maintenance centers, pharmacies, portrait studios, and vision care centers. The company also has been attempting to grow more overseas, particularly in China.
Despite Wal-Mart's attractive market position, sales are beginning to plateau in the U.S. And the company is frequently under attack from labor groups who accuse the company of union busting, denying employees decent benefits, and buying products from overseas sweatshops. Wal-Mart, like any large and successful companies, has its share of problems.
The goal of this report will be to analyze Wal-Mart's strengths and weaknesses as a company and to provide analysis of the markets in which Wal-Mart operates. Then, I will use that information to produce meaningful recommendations on steps Wal-Mart can take to continue to grow and to improve its brand and image.
Environmental Analysis (SWOT)
Strengths
Wal-Mart's main strength is its dominance of the American retail market. Wal-Mart is estimated to have achieved 35% market share in the U.S. retail and grocery space (Wal-Mart says, 2005). Over the past 60 years, Wal-Mart has grown from a small regional chain to a dominating force that has picked off several of its rivals along the way and has arguably become one of the most feared competitors in global industry. According to Wal-Mart's Web site, most Americans now live within 25 miles of a Wal-Mart location.
Another strength for Wal-Mart is brand awareness. The company has achieved top-of-mind brand recognition and is a household name. Americans associate Wal-Mart with low prices, which is another company advantage. By taking tough stances with its suppliers and constantly looking for ways to trim costs, Wal-Mart has been able to sell retail merchandise for less than its competitors.
An additional strength for Wal-Mart is its ability to expand its brand. The company has branched out from straight retail merchandise sales to incorporate other successful ancillary services such as automotive maintenance, pharmacies and sales of vision-related products. Wal-Mart has also extended its brand overseas and has shown that it can duplicate its success in foreign markets. Wal-Mart has a 60% market share in Mexico and has become a major force in Canada, the United Kingdom and South America, and is looking for aggressive growth in China (Naughton, 2006). The applicability of Wal-Mart's business model to foreign markets will be a major strength for the company going forward.
Weaknesses
Wal-Mart's main current weakness is that it seems to be maxed out in the U.S. market. U.S. retail sales growth have slowed to between 1% and 3% a year, as Wal-Mart finds it difficult to expand on its already significant market penetration (Naughton, 2006).
A second weakness for Wal-Mart is that the company is perceived as a bad employer and a community blight by many Americans. Wal-Mart has become the scorn of U.S. labor groups, who claim the company, which has been able to turn away unions at its U.S. retail operations, has used illegal tactics – a position that has been more or less supported by National Labor Relations Board rulings (Wal-Mart wages, 2006). The company also has lost or settled suits for not paying workers overtime and denying workers lunch hours (Wal-Mart wages, 2006).
Whether Wal-Mart is truly a terrible employer is a matter of debate, but, without a doubt, the company spends a good deal of time defending itself against such allegations and has suffered some public relations bumps and bruises.
Opportunities
Wal-Mart may have peaked in the U.S. retail sales market, but it still has additional opportunities for growth. The first opportunity, obviously, is the international market. Wal-Mart now operates in 14 countries outside of the U.S. And has been particularly successful in Latin America (Naughton, 2006). The company has said that it plans to aggressively grow in China, where retail sales are growing at a strong pace, and Wal-Mart is expected to acquire a major Asian retailer that would give Wal-Mart almost 9% of the Chinese retail market (Naughton, 2006). Clearly, if Wal-Mart can have the type of success in China that it enjoys in the U.S., there are plenty of opportunities for growth.
Wal-Mart also has opportunities to continue expanding into ancillary retail markets. This process has begun with automotive maintenance facilities, pharmacies and vision services, but certainly there is much more room for expansion. For example, there are other ancillary retail markets that Wal-Mart has not yet meaningfully pursued, such as gasoline, convenience stores and car washing. In America's consumer economy, there are still many places for Wal-Mart to expand its brand.
Threats
The greatest threat to Wal-Mart is that is could fail to find new growth solutions in the U.S. market. Wal-Mart's U.S. retail sales growth is slowing, and the company is still very much dependent on those sales. Wal-Mart must find new areas for growth.
As Wal-Mart pursues new areas of growth, it will face threats from many competitors. The company already competes with other major retail chains such as Target, K-Mart, Sears, and Walgreen's, and, to some extent, with the higher-end retailers such as Macy's and JC Penney. Because of Wal-Mart's market dominance, all of those competitors will look for ways to compete better strategically with Wal-Mart and perhaps even duplicate its methods. Wal-Mart also faces competitive threats in the ancillary markets in which it operates. For example, it is competing with Jiffy Lube and Valvoline in the oil-change space and with several regional food supermarkets in the grocery space. Those companies also will be looking for ways to beat back the Wal-Mart threat.
As Wal-Mart focuses its attention overseas, it will become more exposed to risks associated with overseas economies. As was mentioned, Wal-Mart has a heavy presence in Latin America, which has a history of economic instability and widely fluctuating currency exchange rates. and, certainly, any downturn in the Chinese economy or major policy changes regarding U.S. companies could damage Wal-Mart's future plans in that country.
And, finally, U.S. labor unions are not done with Wal-Mart. They will continue their public relations assault on the retailer and will continue looking for ways to organize Wal-Mart employees. If such organizing ever occurs, it could increase worker raises and benefits and put pressure on Wal-Mart's traditionally low prices. In fact, Wal-Mart recently had to accept unions at its Chinese stores – essentially as a condition of operation (Naughton, 2006). In short, Wal-Mart's labor problems are not going away.
Porter's Five Forces of Competition
Porter's Five Forces of Competition – which includes the bargaining power of customers; the bargaining power of suppliers; the threat of new entrants; the threat of substitute products; and overall rivalry – provides us a matrix for analyzing the level of competition in Wal-Mart's key retail market. As we'll see, the majority of trends in these five categories point to a diminished level of competition, which is favorable for Wal-Mart.
Bargaining power of customers: Our main question here is whether Wal-Mart customers can walk away from buying a product at Wal-Mart and find it cheaper elsewhere. For the most part, the answer is no. Wal-Mart has built its reputation by providing products at a considerably lower price than its competitors (Is Wal-Mart good, 2005). Certainly, customers can try to find lower prices at other retailers; and the proliferation of the Internet also allows customers to visit several e-commerce retailers. However, Wal-Mart's ability to keep prices at rock-bottom, coupled with the fact that it has such dominant market share in America, means that the bargaining power of customers has been trending downward.
Bargaining power of suppliers: By most accounts, the bargaining power of suppliers is poor – Wal-Mart holds all the cards. If a supplier wants to sell to the U.S. retail market, it has to sell through Wal-Mart, given the company's dominant market share. Without question, a company could decide to simply sell through other retailers, such as Target or K-Mart, or only focus on the higher-end retailers, such as Macy's. And suppliers are also free to sell products directly over the Internet, bypassing retail stores altogether. But many suppliers simply find it easier to give in to Wal-Mart, and the company is reportedly ferocious at the bargaining table.
Threat of new entrants: This threat, at the corporate level, is minimal. Certainly, an individual or company could open a discount retail store that would hurt a Wal-Mart store locally, but it's hard to imagine a new company making a major, national push to compete with Wal-Mart. Not only would such an effort be expensive and time-consuming, but the chance of success would be poor. Wal-Mart is too strong, has prices that are tough to match, and it has a history of putting competing retailers (such as Caldor and Ames) out of business.
Threat of substitute products: Certainly customers can buy products that will substitute for the products Wal-Mart sells. In fact, if you are looking to purchase a winter coat, for example, there is no doubt that Macy's will offer higher quality substitutes than Wal-Mart. Similarly, Circuit City will likely offer higher quality electronics. For many of Wal-Mart's products, a nicer, more expensive version can be found elsewhere. The company competes largely on price, and, when price is factored into the equation, it is hard to substitute for Wal-Mart products.
Overall rivalry: We can conclude that the overall level of rivalry in Wal-Mart's core retail market is trending downward. Consumers have little bargaining power – as Wal-Mart's prices are typically lowest – and suppliers have little power, given Wal-Mart's dominant market share. The number of major Wal-Mart competitors has decreased as retailers like Caldor and Ames have exited the business – and it would be hard for new entrants to challenge Wal-Mart (Is Wal-Mart good, 2005). In short, the company is in an excellent competitive position in its core retail market.
Business-Level Strategies
Gallagher offers a model that suggests there are three ways to describe a firm's business level strategies – low cost, differentiation and focus (Gallagher, 2004). In a low-cost strategy, the firm is simply trying to deliver the best value; in a differentiation strategy, a company is trying to make its products unique; in a focus strategy, a company is trying to appeal to a limited section of the overall market (Gallagher, 2004).
Through this lens, we can say immediately that Wal-Mart does not employ a focus-driven business level strategy. Through its Supercenters and a host of ancillary businesses and services, Wal-Mart tries very much to appeal to the entire U.S. consumer market, not just subsections of it.
Wal-Mart is arguably not focused on differentiation, either. The company often devotes its marketing to showing that it has the same exact products as its competitors, at a lower price. There is little effort to create a level of differentiation that customers would pay a premium for. The exception may be Wal-Mart's Sam's Club's locations, where the differentiating factor, ironically, is low price. Customers – often small business owners – pay a premium (a membership fee) for the privilege of shopping at a Sam's Club, for the purpose of receiving lower prices.
Really, there is little doubt that Wal-Mart's business-level strategy focuses on low cost. The company is built around providing the best value in the market, and it promotes this through its external marketing and even internal point-of-sale marketing, such as its "Roll-back Pricing" where it shows how much it is discounting a product. Wal-Mart has made a strategic choice to focus on bringing the lowest costs and highest value to American consumers.
International Strategies
Wal-Mart's strategy has been to look to international markets for growth as expansion opportunities in U.S. markets cool. Wal-Mart currently operates in 14 countries outside the United States, including Argentina, Brazil, Canada, China, Costa Rica, El Salvador, Germany, Guatemala, Honduras, Japan, Mexico, Nicaragua, Puerto Rico and the United Kingdom.
Historically, Wal-Mart focused on establishing operations in the Western Hemisphere before targeting Europe and Asia. According to WalMartFacts.com, Wal-Mart's first international foray was into the Mexican market in 1991, followed by entry into the Puerto Rican, Canadian, Argentinian and Brazilian markets, respectively. Wal-Mart currently has a significant presence in Mexico (845 retail units); Japan (391 units); the United Kingdom (326 units); Brazil (296 units) and Canada (279 units) (International operations, 2006). Wal-Mart today is a major force in Mexico, where it controls 60% of the retail market (Naughton, 2006).
In general, Wal-Mart looks for international opportunities where it can achieve significant economies of scale, such as it has in the United States market. The company has shown it will aggressively target markets where it believes such opportunities exist, but also is not shy about avoiding or exiting markets where it does not believe it can become a dominant influence. For example, in July 2006 Wal-Mart announced the sale of all 85 of its retail centers in Germany, saying the business climate in Germany was not receptive to the type of strong and rapid growth Wal-Mart requires (Wal-Mart announces sale, 2006) Wal-Mart expects to take a $1 billion pre-tax loss related to this transaction (Wal-Mart announces sale, 2006).
At the same time, by all accounts Wal-Mart is now betting the future of its international business on China, where retail sales have been increasing nationwide at a clip of 15% a year (Naughton, 2006). Some time before the close of 2006, Wal-Mart is widely expected to announce a deal to acquire competing retailer Trust-Mart for approximately $1 billion, nearly tripling Wal-Mart's market share from 3.1% to nearly 9% and allowing Wal-Mart to inherit more than 100 stores in 20 Chinese provinces (Naughton, 2006). The company has even recruited Ed Y. Chan, who had been running the North Asian Division for Asian retail giant Dairy Farm Group, to run what would become Wal-Mart's new, expanded China operations (Wal-Mart appoints, 2006).
Going forward, Wal-Mart has made it clear that China is the focus of its international growth strategies. In an October 2006 conference call with analysts, international division president Michael Duke said that Wal-Mart believes it can achieve the same type of dominance in China that it achieved in the United States (Kabel, 2006). Even without Trust-Mart, Wal-Mart was on track to open 25 new retail outlets in China in 2006, betting on China's expanding middle class that is expected to quintuple to 200 million by 2015 (Kabel, 2006 and Naughton, 2006).
Wal-Mart has historically been an opportunistic company, and we can expect it to continue to grow strategically in markets where it already has a presence and to look for new international markets that may be growth oriented. and, certainly, Wal-Mart will look to protect the dominating market share it has built in Mexico. However, the company has made it clear that China will be the focus of its international growth strategies for the foreseeable future and we should take Wal-Mart at its word.
Corporate Governance
Wal-Mart is led by president and CEO H. Lee Scott, Jr., who has served at the pleasure of the company board of directors since 2000. The Wal-Mart board of directors consists of 13 members who are internationally renowned business leaders and is led by board chairman S. Robson Walton. Some of the notable members of the Wal-Mart board of directors are former Coca-Cola CEO Douglas Daft; former Small Business Administration Administrator Aida Alveraz; and Linda Wolf, former CEO of Leo Burnett Worldwide. The board of directors is elected by Wal-Mart shareholders to one-year terms and must be re-elected by shareholders each year (Wal-Mart to elect, 2006).
Daily operations at Wal-Mart, at a corporate level, are run by a team of senior managers. Among those senior managers are:
Thomas M. Schoewe: Chief Financial Officer and Executive Vice President
Eduardo Castro-Wright: Executive Vice President; CEO of Wal-Mart Stores Division of USA; and President of Wal-Mart Stores Division of USA.
Michael Terry Duke: Vice Chairman of Wal-Mart International; CEO of Wal-Mart International; and President of Wal-Mart International.
Mr. John B. Menzer: Vice Chairman of Wal-Mart Stores USA
Craig Herkert: Executive Vice President and Chief Executive Officer, the Americas, International
Corporate Culture
The corporate culture at Wal-Mart is certainly in the eye of the beholder, as there are marked differences between how the company perceives its culture and how its culture is perceived by some outside the company.
By all accounts, Wal-Mart is oriented toward aggressive growth, desiring to dominate the markets it enters. Observers disagree, however, on whether Wal-Mart's culture of aggressive growth has made the company predatory. For certain, a number of retailers such as Caldor, Bradlees and Ames went out of business in large part because of their inability to compete with Wal-Mart. K-Mart also filed for bankruptcy restructuring and its 2004 merger with Sears was largely seen by industry analysts as an attempt by the two retailers to pool their resources to avoid becoming another casualty of Wal-Mart (Bhatnagar, 2004).
Groups also claim that Wal-Mart has forced thousands of small businesses across America to close (Wal-Mart wages, 2006). Wal-Mart, which sells gasoline at some of its Sam's Club locations, has even been accused of predatory gas pricing for charging less per gallon than competing mom — and pop stations were able to buy gas for (Wal-Mart, Murphy, 2006).
Others have argued that Wal-Mart's predatory culture even extends to its relationships with its vendors. Some vendors have claimed that Wal-Mart forces them to sell produces for razor-thin margins, knowing that the suppliers have few other major retail options left in America (Fishman, 2003). Labor and human rights groups say Wal-Mart is so obsessed with pricing that it frequently turns away American-made products for cheaper alternatives made in Third World sweatshops (Wal-Mart wages, 2006).
For its part, Wal-Mart argues that it is providing a valued and appreciated service to the American public. Wal-Mart points out that when it enters a community, it typically provides jobs and locally-targeted charitable donations. At WalMartFacts.com, Wal-Mart claims it gives as much as $50,000 per year to local charities through each of its Supercenters, and that it saves the average American family $2,300 per year. Wal-Mart further argues that it encourages entrepreneurship and business growth by working with thousands of different vendors. In New York, for example, Wal-Mart claims that its purchasing supports nearly 180,000 supplier jobs. Wal-Mart's global code of ethics also requires its suppliers to follow all laws where they operate and to "never act unethically" (Global ethics, 2006).
Wal-Mart's own ethics have been called into question with regard to its store associates. The company has been repeatedly hauled before the National Labor Relations Board for alleged interfering with employee efforts to form unions (Wal-Mart wages, 2006). The company also has lost or settled lawsuits in which employees alleged they were forced to work unpaid overtime or denied lunch breaks (Wal-Mart wages, 2006). Some communities have even tried to pass legislation forcing Wal-Mart to pay a larger share of its employees' health insurance, saying Wal-Mart forces its employees to turn to programs like Medicaid for benefits (Wal-Mart wages, 2006).
Wal-Mart, in turn, claims on WalMartFacts.com that it will spend approximately $4.7 billion in employee benefits in 2006 (compared to a 2005 net income of $10.3 billion). The company claims it pays workers fairly – the average full-time rate for store associates is more than $10 an hour – and that it creates tens of thousands of new jobs each year. The company's historical take on the anti-union charges brought against it has been that Wal-Mart is being targeted by union organizers simply because of its size, and, since the company already pays employees well, unions could provide little for Wal-Mart associates.
As was stated, defining Wal-Mart's corporate culture is extremely difficult. The company is either a growth-oriented, patriotic firm that brings economic opportunity to workers and communities; or, a predatory monster that takes advantage of suppliers, employees and the communities in which it operates. Most likely, Wal-Mart's true culture lies somewhere between these extremes. We can say, in a general sense, that the company's culture focuses on aggressive growth, keeping product prices low, and finding ways to keep labor costs in check.
Corporate Structure
Wal-Mart operates 12 separate divisions that encompass its domestic and international operations. With all 12 divisions, there are executives responsible for growth initiatives and management at the corporate level, as well as managers at the local level that handle day-to-day management of facilities and associates. According to WalMartStores.com, Wal-Mart's 12 divisions include:
Wal-Mart Stores: This is the retail division of the company and offers general merchandise. A typical retail store includes 36 departments such as household, electronic and toys.
Supercenters: Wal-Mart's Supercenters are an expansion on the traditional retail concept and include fully stocked grocery stores. Many of the new sites being developed by Wal-Mart are super centers, which may have as much as 220,000 square feet of space.
Neighborhood Markets: Wal-Mart's Neighborhood Markets are smaller units that offer pharmaceuticals, beauty products, some good and general merchandise, similar to a Walgreen's. These units typically occupy approximately 50,000 square feet of space.
Sam's Club: These members-only warehouse clubs allow customers to buy discounted items in bulk. There are currently 530 Sam's Clubs in the United States serving 46 million members, according to Wal-Mart.
Wal-Mart International: Wal-Mart operates in 14 international markets and most recently has made a major commitment to China. Historically, Wal-Mart first began operating in North and South American nations, and has since expanded into Japan, China and the United Kingdom.
WalMart.com: WalMart.com is Wal-Mart's e-commerce platform, which handles millions of customer transactions each year.
Wal-Mart Pharmacy: Wal-Mart pharmacies typically operate in retail centers but also can be found in Neighborhood Markets and Sam's Club locations. Wal-Mart claims to employ 6,500 pharmacists at its Wal-Mart Pharmacy locations.
Wal-Mart Optical: Wal-Mart claims that its optical division is one of the fastest growing areas of the company. Wal-Mart Optical branches are typically found inside retail and Sam's Club locations.
Tire & Lube Express: TLE offers routine automotive maintenance, such as oil and tire changes, at discount prices. Wal-Mart currently operates more than 1,700 TLE locations in 45 states, typically as part of its retail and Sam's Club centers.
Wal-Mart Vacations: This is a small, travel agency division of Wal-Mart with only eight locations, all in southern states such as Alabama, Arkansas, Florida and Texas.
Alaska Bush Shopper: This is a small division that allows customers in remote areas of Alaska to phone, e-mail or mail orders for merchandise that can be directly shipped from a Wal-Mart retail center in Alaska.
Wal-Mart Used Fixture Auctions: This division handles the sale of used fixtures and equipment when Wal-Mart closes or updates a store.
Recommendations
In order to develop new avenues of growth, I recommend Wal-Mart adopt the following strategies:
1) Target the gas/convenience store market. Wal-Mart has made it a priority to offer products and services to meet consumers' every-day shopping needs, from food to clothing to electronics and more. One daily-shopping market where Wal-Mart has not yet achieved much penetration is the gas and convenience store market. This is not only a multi-billion-dollar market, but Wal-Mart also has a chance to use its brand reputation to build strong market share.
Consumers often are frustrated by the high price of gasoline and Wal-Mart could look to sell generic, unbranded gasoline at a lower price than that charged by branded gasoline companies such as Exxon-Mobil. Wal-Mart also could use its purchasing and negotiating power to offer less expensive convenience store goods than other national convenience store chains, such as Mobil on the Run and 7-11. While it is true that Wal-Mart has experimented with gasoline sales at some of its Sam's Club locations, those tend to be member-only sales at sites that are set back a distance from main roads. By opening regular gas stations and convenience stores, Wal-Mart could develop more visible locations with high traffic counts and push gas sales to the masses.
Many gas stations also have additional profit centers, such as car washes, and this may be a valuable add-on for Wal-Mart as well. The gas and c-store sites may, depending on the size of the property, be good places to develop Tire & Lube Express locations. Again, some of these sites may be more visible than the typical TLE locations, which are often tacked on to the side of a Wal-Mart retail building. TLE locations already offer pricing that is lower than major competitors such as Jiffy Lube and Valvoline. With some more visible locations, TLE could be an unbeatable market player.
2) Implement a more aggressive growth strategy in Europe. Wal-Mart executives have stated that they are targeting China for growth in part because of its strong and growing middle class (Naughton, 2006). However, the company has not been overly aggressive in Europe, where a strong middle class with disposable income exists. Wal-Mart only operates in the United Kingdom and Germany, and it has agreed to sell its operations in Germany. Wal-Mart may not have been thrilled with the business climate in Germany, but it should not throw out the baby with the bath water. For example, per capita income in China is $26,000, which is roughly half the per capita income of Luxembourg, Norway and Switzerland, and well below several other European nations (Global income, 2005).
3) Adopt a public relations and marketing campaign around Wal-Mart's appreciation for its employees. Wal-Mart needs to take control of the debate over whether it treats its employees well before the issue negatively impacts sales. Wal-Mart should launch a multi-media advertising campaign with real employees talking about what they love about Wal-Mart and working at Wal-Mart. Wal-Mart also should consider national public relations opportunities, such as a national employee of the month, which would come with a nationwide commercial and a large cash award. Wal-Mart also could provide some sort of nationwide college scholarship contest for its employees, which would be awarded during a major event, such as the Super Bowl. Wal-Mart needs to aggressively show the public that it cares for its employees.
Short-term goals (0-12 months)
Develop prototype design for multi-profit-center gas and c-store site, with and without oil change and car wash facilities.
Obtain zoning clearance and building permission for initial gas and c-store pilot location.
Identify five European countries that could be attractive markets for Wal-Mart expansion, with detailed analysis of a ground-up building strategy vs. strategic acquisitions and partnerships with existing major players.
Develop a comprehensive public relations and marketing budget and plan for a nationwide employee-appreciation campaign.
Long-term goals (13-60 months)
Assuming launch of initial pilot gas and c-store operation is profitable and successful, begin rolling out concept nationwide.
Begin operations in at least two new European countries with aggressive growth strategies planned.
Continue employee appreciation public-relations events, although it may be possible to scale back on major media buys, depending on results.
Specific Steps
Short-term:
Research equipment and other material costs for gas and c-store combination business.
Develop model site demographics and logistics for gas and c-store business.
Write actionable business plan for gas and c-store roll-out.
Conduct economic research on all European countries in which Wal-Mart is not operating, including how residents spend disposable income
Research market share, strengths and weaknesses of retailers in European nations in which Wal-Mart is not operating.
Request proposals from advertising and public relations agencies for employee recognition campaign.
Create budget for employee recognition campaign.
Long-term
Build initial gas and c-store prototype and aggressively research consumer satisfaction and perceptions. Regularly report and analyze sales and research data.
Begin making strategic real estate purchases for gas/c-store rollout.
Begin discussions with potential acquisition targets in European nations and acquire land and approvals for ground-up building projects.
Appoint executive to oversee European growth initiative.
Consistently monitor new European operations for sales figures and consumer preferences. Stores must make a good impression of the Wal-Mart brand and business plan must account for cultural nuances.
Launch employee appreciation public-relations and marketing plan. Conduct market research to study the effectiveness of this program, and make adjustments as necessary.
Conclusions
Wal-Mart is at a crossroads in its storied existence. The company that took America's retail market by storm is now seeing its sales growth slow, as it looks for new avenues of growth. As Wal-Mart looks to its future, it must first look to its past.
Wal-Mart has achieved success by finding ways to diversify and expand its brand, making its offerings more attractive to middle-class buyers. As it looks to expand, it must consider additional avenues for diversification. Automotive service and the gas/c-store markets provide such an opportunity for diversification. In addition, Wal-Mart must continue looking for under-tapped markets that have a strong middle class with disposable income. Europe provides such markets and should be more aggressively pursued.
Finally, Wal-Mart needs to stop expending so much energy defending itself as a heartless employer, as these negative perceptions could haunt sales. By marketing its appreciation for its employees, Wal-Mart has a chance to take some control of the public debate.
By looking for additional routes of expansion, and by taking control of its image, Wal-Mart may be able to usher in another period of aggressive growth.
Works Cited
Bhatnagar, Parija (2004). "The K-Mart-Sears deal." Nov. 17, 2004. Retrieved Oct. 19, 2006 from the CNN Web site at http://money.cnn.com/2004/11/17/news/fortune500/sears_kmart/.
Fishman, Charles (2003). "The Wal-Mart you don't know." Retrieved Oct. 19, 2006 from the Web site for Fast Company at http://www.fastcompany.com/magazine/77/walmart.html.
Gallagher, Scott (2004). "Business level strategies." Retrieved Oct. 20, 2006 from the Web site for James Madison University at http://216.109.125.130/search/cache?p=business-level+strategies&fr=yfp-t-501&toggle=1&ei=UTF-8&u=falcon.jmu.edu/%7Egallagsr/WDFPD%2520-%2520Business.pdf&w=business+level+strategies&d=LlNaGpIFNgHG&icp=1&.international=us
Global Ethics Office (2006). Retrieved Oct. 19, 2006 from the Web site for Wal-Mart at http://walmartstores.com/GlobalWMStoresWeb/navigate.do?catg=8.
Global income per capita (2005). Retrieved Oct. 19, 2006 from the Web site for Finfacts Ireland at http://www.finfacts.com/biz10/globalworldincomepercapita.htm.
Is Wal-Mart good for America (2005). Retrieved Oct. 18, 2006 from the Web site for PBS at http://www.pbs.org/wgbh/pages/frontline/shows/walmart/view/.
Kabel, Marcus (2006). "Wal-Mart exec: Focus is on China." Oct. 24, 2006. Retrieved Oct. 25, 2006 at http://biz.yahoo.com/ap/061024/wal_mart_china.html?.v=1.
Naughton, Keith (2006). "The Great Wal-Mart of China." Newsweek, Oct. 30, 2006. pp. 50-52.
Wal-Mart announces sale of German business (2006). Retrieved Oct. 20, 2006 from the Wal-Mart Web site at http://www.walmartfacts.com/articles/4365.aspx
Wal-Mart appoints new China president (2006). Retrieved Oct. 20, 2006 from the Wal-Mart Web site at http://www.walmartfacts.com/articles/4540.aspx
Wal-Mart, Murphy targeted for unfair pricing again (2006). Retrieved Oct. 26, 2006 from the Web site for Convenience Store News at http://www.csnews.com/csn/petroleum/article_display.jsp?vnu_content_id=1000825918.
Wal-Mart says 30% market share too big (2005). Retrieved Oct. 20, 2006 from the Web site for the Hometown Advantage at http://www.newrules.org/retail/news_slug.php?slugid=313.
Wal-Mart to elect board by majority rule (2006). Sept. 25, 2006. Retrieved Oct. 19, 2006 at http://biz.yahoo.com/ap/060925/wal_mart_directors.html?.v=2.
Wal-Mart wages and worker rights (2006). Retrieved Oct. 18, 2006 from the Web site for Wake-up Wal-Mart at http://www.wakeupwalmart.com/facts/.
Appendix
Table 1: P/E ratio, Wal-Mart vs. competitors (as of 10/26/06)
Company
P/E Ratio
Wal-Mart
Target
Sears
Walgreen's
Source: Yahoo Finance
Table 2: PEG ratio (5-year expected), Wal-Mart vs. competitors
Company
PEG Ratio
Wal-Mart
Target
Sears
Walgreen's
Source: Yahoo Finance
---
Are you busy and do not have time to handle your assignment? Are you scared that your paper will not make the grade? Do you have responsibilities that may hinder you from turning in your assignment on time? Are you tired and can barely handle your assignment? Are your grades inconsistent?
Whichever your reason is, it is valid! You can get professional academic help from our service at affordable rates. We have a team of professional academic writers who can handle all your assignments.
Plagiarism free papers
Timely delivery
Any deadline
Skilled, Experienced Native English Writers
Subject-relevant academic writer
Adherence to paper instructions
Ability to tackle bulk assignments
Reasonable prices
24/7 Customer Support
Get superb grades consistently
Online Academic Help With Different Subjects
Literature
Students barely have time to read. We got you! Have your literature essay or book review written without having the hassle of reading the book. You can get your literature paper custom-written for you by our literature specialists.
Finance
Do you struggle with finance? No need to torture yourself if finance is not your cup of tea. You can order your finance paper from our academic writing service and get 100% original work from competent finance experts.
Computer science
Computer science is a tough subject. Fortunately, our computer science experts are up to the match. No need to stress and have sleepless nights. Our academic writers will tackle all your computer science assignments and deliver them on time. Let us handle all your python, java, ruby, JavaScript, php , C+ assignments!
Psychology
While psychology may be an interesting subject, you may lack sufficient time to handle your assignments. Don't despair; by using our academic writing service, you can be assured of perfect grades. Moreover, your grades will be consistent.
Engineering
Engineering is quite a demanding subject. Students face a lot of pressure and barely have enough time to do what they love to do. Our academic writing service got you covered! Our engineering specialists follow the paper instructions and ensure timely delivery of the paper.
Nursing
In the nursing course, you may have difficulties with literature reviews, annotated bibliographies, critical essays, and other assignments. Our nursing assignment writers will offer you professional nursing paper help at low prices.
Sociology
Truth be told, sociology papers can be quite exhausting. Our academic writing service relieves you of fatigue, pressure, and stress. You can relax and have peace of mind as our academic writers handle your sociology assignment.
Business
We take pride in having some of the best business writers in the industry. Our business writers have a lot of experience in the field. They are reliable, and you can be assured of a high-grade paper. They are able to handle business papers of any subject, length, deadline, and difficulty!
Statistics
We boast of having some of the most experienced statistics experts in the industry. Our statistics experts have diverse skills, expertise, and knowledge to handle any kind of assignment. They have access to all kinds of software to get your assignment done.
Law
Writing a law essay may prove to be an insurmountable obstacle, especially when you need to know the peculiarities of the legislative framework. Take advantage of our top-notch law specialists and get superb grades and 100% satisfaction.
What discipline/subjects do you deal in?
We have highlighted some of the most popular subjects we handle above. Those are just a tip of the iceberg. We deal in all academic disciplines since our writers are as diverse. They have been drawn from across all disciplines, and orders are assigned to those writers believed to be the best in the field. In a nutshell, there is no task we cannot handle; all you need to do is place your order with us. As long as your instructions are clear, just trust we shall deliver irrespective of the discipline.
Are your writers competent enough to handle my paper?
Our essay writers are graduates with bachelor's, masters, Ph.D., and doctorate degrees in various subjects. The minimum requirement to be an essay writer with our essay writing service is to have a college degree. All our academic writers have a minimum of two years of academic writing. We have a stringent recruitment process to ensure that we get only the most competent essay writers in the industry. We also ensure that the writers are handsomely compensated for their value. The majority of our writers are native English speakers. As such, the fluency of language and grammar is impeccable.
What if I don't like the paper?
There is a very low likelihood that you won't like the paper.
Reasons being:
When assigning your order, we match the paper's discipline with the writer's field/specialization. Since all our writers are graduates, we match the paper's subject with the field the writer studied. For instance, if it's a nursing paper, only a nursing graduate and writer will handle it. Furthermore, all our writers have academic writing experience and top-notch research skills.
We have a quality assurance that reviews the paper before it gets to you. As such, we ensure that you get a paper that meets the required standard and will most definitely make the grade.
In the event that you don't like your paper:
The writer will revise the paper up to your pleasing. You have unlimited revisions. You simply need to highlight what specifically you don't like about the paper, and the writer will make the amendments. The paper will be revised until you are satisfied. Revisions are free of charge
We will have a different writer write the paper from scratch.
Last resort, if the above does not work, we will refund your money.
Will the professor find out I didn't write the paper myself?
Not at all. All papers are written from scratch. There is no way your tutor or instructor will realize that you did not write the paper yourself. In fact, we recommend using our assignment help services for consistent results.
What if the paper is plagiarized?
We check all papers for plagiarism before we submit them. We use powerful plagiarism checking software such as SafeAssign, LopesWrite, and Turnitin. We also upload the plagiarism report so that you can review it. We understand that plagiarism is academic suicide. We would not take the risk of submitting plagiarized work and jeopardize your academic journey. Furthermore, we do not sell or use prewritten papers, and each paper is written from scratch.
When will I get my paper?
You determine when you get the paper by setting the deadline when placing the order. All papers are delivered within the deadline. We are well aware that we operate in a time-sensitive industry. As such, we have laid out strategies to ensure that the client receives the paper on time and they never miss the deadline. We understand that papers that are submitted late have some points deducted. We do not want you to miss any points due to late submission. We work on beating deadlines by huge margins in order to ensure that you have ample time to review the paper before you submit it.
Will anyone find out that I used your services?
We have a privacy and confidentiality policy that guides our work. We NEVER share any customer information with third parties. Noone will ever know that you used our assignment help services. It's only between you and us. We are bound by our policies to protect the customer's identity and information. All your information, such as your names, phone number, email, order information, and so on, are protected. We have robust security systems that ensure that your data is protected. Hacking our systems is close to impossible, and it has never happened.
How our Assignment  Help Service Works
You fill all the paper instructions in the order form. Make sure you include all the helpful materials so that our academic writers can deliver the perfect paper. It will also help to eliminate unnecessary revisions.
2.      Pay for the order
Proceed to pay for the paper so that it can be assigned to one of our expert academic writers. The paper subject is matched with the writer's area of specialization.
3.      Track the progress
You communicate with the writer and know about the progress of the paper. The client can ask the writer for drafts of the paper. The client can upload extra material and include additional instructions from the lecturer. Receive a paper.
4.      Download the paper
The paper is sent to your email and uploaded to your personal account. You also get a plagiarism report attached to your paper.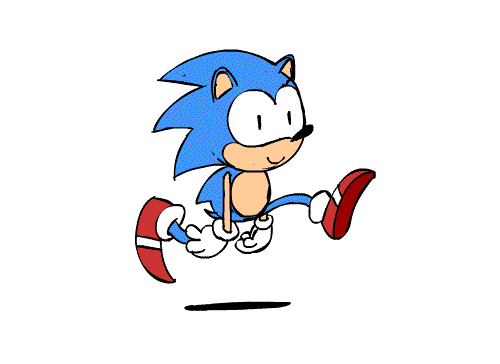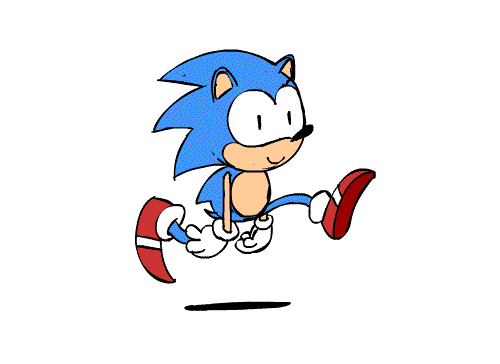 PLACE THIS ORDER OR A SIMILAR ORDER WITH US TODAY AND GET A PERFECT SCORE!!!
---