Economics for Business
The company that I am studying is Apple. The company is a designer and marketer of consumer electronics, specifically computers, smartphones, tablets, mp3 players and software. The company has experienced a strong run of great performance in recent years, but it has not always been that way for Apple. The company struggled considerably, especially in the 1990s, before breaking loose. The key thing about Apple is that it has always sought to differentiate itself. Over the course of the past ten years, we have seen most of Apple's former competitors in the personal computer space leave the industry. The reason is that the computer industry is moving towards the strategic hell of perfect competition.
Strategy Hell
The term strategic hell reflects the condition of perfect competition. In the real world outside of economics textbooks, few markets can be truly understood to be perfectly competitive. Perhaps a vegetable market in a developing country, where everybody in the village knows what it takes to grow a head of lettuce, so they have perfect information, and nobody has any means of differentiating their lettuce. This example is extreme, and in most markets today the worst that can happen is that they can approach the conditions of perfect competition.
Perfect competition is strategy hell because businesses cannot turn a profit in a perfectly competitive market (Tutor2U.net, 2013). The products are not differentiated, there is no size difference between suppliers and consumers have perfect information, which means that producers sell at marginal cost in the long run. There may be an opportunity for profit in the short run, depending on the cost curve of the company. However, this is a very difficult type of market in which to operate, where turning a profit requires either collusion from the different suppliers to ensure the price is at a profitable level, or an unspoken social contract that the price paid will be higher than marginal cost in order to allow the sellers to survive — why people buying in the market accept prices higher than marginal cost.
In order to break out of strategy hell, a firm needs to eliminate the conditions of the perfect market. Our lettuce vendors at the market might seek to brand their stalls, or provide other products, as a means of earning profit. For computer makers, the situation was actually quite similar. Windows was the dominant platform, there were only a couple of serious chipmakers in the world, and many of the other key inputs into computers were becoming commoditized. The writing was on the wall for the industry, especially as consumers were starting to learn more about their machines. The computer industry was moving increasingly towards conditions of perfect competition. Strategic hell. While nobody expected it to become a perfectly competitive market, the closer the computer business go to that condition, the tighter the margins became. Apple has already been differentiating itself with proprietary design and especially with proprietary software and operating system, but its response went further than that.
Competition
The following chart illustrates the lack of profitability inherent in strategy hell:
source: Tutor2U.net
Apple
As Riley (2013) notes there are different ways to turn a profit under conditions of perfect competition. The first is to lower costs, so that average cost is below the margin cost. This gives the opportunity to price at marginal cost and still turn a profit. This is not, however, the approach that Apple took. The company instead took the opposite approach.. The low cost approach is one that is difficult to sustain in the long run, for a few reasons. First, the low cost approach relies on there being something less than perfect competition because in theory all firms are the same size and should have the same capacity to lower their costs, and consumers have perfect information. Second, the low cost approach is hard to sustain in a global marketplace where there is always a lower source for the good. This is why it is called strategy hell, because it is almost impossible to turn a profit and yet there is very little management can do to change the situation.
However, the other way to get out of strategy hell is to differentiate. This effectively takes the market out of a state of perfect competition, because firms compete on a variety of factors. This is a state of monopolistic competition. The competition is intense, but the monopoly element comes when a firm's specific type of differentiation makes it unique to the customer, such that the customer is willing to pay a premium for a good of equivalent quality. Apple differentiates in a lot of different ways to ensure that it does not enter strategy hell
The first way that Apple differentiates is through diversification. Apple launched the iPod and iTunes and in that way began to build a business outside of computers. This provided another revenue stream for the company, meaning that even if computers entered into a state very close to perfect competition the company would still be able to earn profits.
The second way Apple got out of strategic hell is through branding. Mourdoukoutas (2013) notes that Apple pays a lot of attention to branding, because it recognizes that a brand is a means by which consumers will be convinced to pay more. With Apple, brand association is key, and the company made a point to create brand associations that had value. In this way, Apple convinced consumers that they were not just buying a computer, they were buying a Mac. That additional value allows them to earn monopoly rents, because some consumers are unwilling to consider other options.
A third major point of differentiation at Apple is with the products themselves. When Apple was trying to succeed in a computer market that was moving towards perfect competition, it wanted to do so with a differentiated product. Apple has its own operating system and software, and it has a focus on design that other computer makers lack. The result is that Apple has a differentiated product. It expended a lot of energy trying to avoid ending up in strategy hell, because it knows that the further it gets from strategy hell, the more profitable it will be. A quick look at the income statement and balance sheet for Apple indicates that their differentiation and financial success have both been substantial (MSN Moneycentral, 2013).
What is interesting about Apple's approach is that it specifically avoided attempts to compete on cost. The company realized early on that commodity electronics will typically be sold at just over marginal cost, which is a point that is barely profitable in recognition of the fact that the product is barely differentiated. For Apple, it knew that inputs would still be commodity, and key inputs would almost assuredly be available to competitors as well. Its products use many of the same underlying technology as its competitors' products. The key to success for Apple is that it has found a way, through external design and through software, to take a generally undifferentiated core technology and make it a truly differentiated product.
Vulnerabilities
The question remains as to how well Apple has insulated itself from the problems associated with strategy hell. For example, its vulnerability to external shocks must be considered. The company's vulnerability to supply-related shocks is actually not much different than that of its main competitors like Samsung, since they rely on the same suppliers. However, Apple has also done an excellent job of protecting itself against other shocks. For example, the company has a strong focus on innovation, because it knows that demand and price elasticity of demand with respect to consumer electronics are not affected by prevailing economic circumstances. The company' recent exceptional financial performance corresponds with the economic downturn starting in 2008, but also coincides with the launches of the iPhone (in 2007) and iPad (2009). Thus, Apple knows that innovation is a great hedge against external shocks, and the company's business cycle at this point is almost entirely dependent on the state of its technological innovations.
Market exposure is another consideration. Apple is not immune to changes in its key markets. The company has, in particular, been driven by mobile products in recent years. That market is highly competitive with the different Android products, and that market is also in a state of rapid change. Competition from Android has dramatically reduced Apple's market share, something that has not hurt the company yet because the industry was growing so rapidly, but which may come to hurt the company later. The following charts shows the worldwide smartphone market by operating system.
Source: Lunden, 2013
In this industry, Apple enjoys supernormal profit but many competitors do not. Google makes no money directly from Android, which skews the market. Blackberry is not making money at all. Of the companies that sell phones, Apple has most of the profits, Samsung has the remainder and every other firm in the industry is believed to be losing money (Worstall, 2013). Thus, Apple has found a way through its differentiation to earn supernormal profits. Arguably Samsung is earning normal profits, while the remainder of the firms in the industry are losing money. By logic, the other firms are still earning marginal revenue that is above marginal cost in order to stay in business in the short-run, but eventually such firms will come to the point where they must exit the business, and will delay only to the point where exit costs are no longer relevant.
Apple remains exposed, however, to the changes in the industry's technological environment. New competitors and especially new technologies have changed Apple's core markets many times in recent years. The company has generally thrived because it was the one driving market change. This is Apple's basic strategy to defend against external shocks — it was to be the driver of change in its industry and sees this is the key to success. The external shocks did not affect Apple this time, but there is the risk that they will affect Apple in the future.
Recession
As noted, Apple thrived during the recession. This is not because Apple is a countercyclical company, but because it had two major innovations during that time. . These innovations represent a major strategy for the company, and drove the mobile industry to new heights. Technological innovation has always been a pathway to profit, because it allows for several economic conditions to occur. First, Apple gains a monopoly. The iPhone competed against products like the Blackberry that were targeting a different audience; the iPad had a monopoly for around a year. The result of monopoly markets is monopoly rents — Apple not only had high pricing to match its product positioning, but it had millions of people willing to pay high prices because there were no other options for these products. The other economic condition that occurs is that technology shifts a market. Demand for these devices went from modest (smartphones) or none (tablets) to tens of millions of units. This massive shift in demand sparked a massive increase in revenues for Apple by shifting the aggregate demand curve outward. Apple has also seen aggregate demand shift inwards, however, in the computer market, highlighting how challenging it is to compete in a market that remains close to conditions of strategy hell, even with a differentiated product.
Production Efficiency
As already noted, Apple is not a manufacturer but a marketer and designer. The company has third party firms manufacture its devices. Some of these also manufacture for the competition and all market leaders will use the same physical components. Where Apple avoids strategic hell is not related to the production side at all, but rather in what Apple does. This is the marketing, the design and the software. Apple's labor force is highly skilled as the company seeks to hire top people and make human resources a source of competitive advantage. Its main rival, Samsung, drawn from a different labor pool, one that is also highly-skilled (Samsung also draws on Russian technical skills). Apple must compete for skilled personnel with a host of other major firms in its area, including Google which makes the rival Android operating system. It is also worth noting that there is no particular link between the company's cost structure and its pricing strategy. This is largely because Apple customers have low price elasticity of demand — the company has essentially surrendered the component of the market that is price sensitive to other companies and sought to reinforce its high-end positioning. The result is that Apple has captured the lion's share of the non-price-sensitive market, and it is here that it extracts is supernatural profits. Apple's profits are so great that fixed and variable cost fluctuations are easily absorbed by the company. Apple can only maintain this ability to the extent that it can maintain its superiority in design and marketing, both of which will require human resources superiority. It has lost market share to the two first that can rival its innovation capabilities, but its well-established brand and high-end positioning have allowed it to remain out of strategic hell by almost removing it from the mainstream mobile device market as that market rapidly heads to commodity status.
Other Factors
Apple is exposed to some macroeconomic variables, most notably exchange rates. It no doubt buys its inputs in dollars, but the laborers at its suppliers are pain in yuan, which faces strong inflationary pressure, and that is not to speak of Apple's offering higher pay after the whole Foxconn issue (Worstall, 2012). Apple is also exposed to foreign exchange in its revenue around the world. These are usually not offset by operating hedges, except in China, so must be repatriated. The result of this is that the company faces both translation risk and transaction risk. For Apple, it is necessary to minimize these economic risks. Thankfully, the company has amassed so much wealth that there seems little need for it to worry too much because these risks are rather minimal in comparison to the wealth Apple has.
Conclusion
Apple has done an excellent job of avoiding strategy hell. This is especially good when you consider that the computer market is moving closer and closer to the conditions of strategy hell. Many smart companies like IBM have exited that market altogether, but Apple continues because it can earn profits there still, due to its high rate of differentiation. Apple has been able to differentiate in a number of ways, all with the objective of exploiting the market condition of monopolistic competition. Apple's differentiation takes it far from the conditions of perfect competition, and that allows it to earn healthy margins on its products, something that has kept the company in business to this point.
It will be interesting to see what happens next with Apple. There is little doubt that the company has been successful over the past decade. It was even able to enjoy considerable success during the recession. This reflects positively on the role that innovation played at giving Apple the opportunity to exit strategy hell. However, there is reason to believe that the markets that have to this point been key drivers of growth are now maturing. This calls into question whether those markets are set to return to conditions that trend towards perfect competition. If this is the case, the consequences will be interesting for Apple. The company clearly is in a position where innovation has allowed it to avoid strategy hell, but now its products are once again moving in that direction. Apple therefore needs to come up with the next idea that will move the company forward, creating new monopolies and allowing Apple to avoid economic challenge for many more years.
References
Lunden, I. (2013). Android at 82% share, Samsung a flat leader. TechCrunch.. Retrieved November 25, 2013 from http://techcrunch.com/2013/11/14/gartner-456m-phones-sold-in-q3-55-smartphone-android-at-82-share-samsung-a-flat-leader/
Mourdoukoutas, P. (2013). Apple's most important branding lessons for marketers. Forbes Retrieved November 21, 2013 from http://www.forbes.com/sites/panosmourdoukoutas/2013/10/05/apples-most-important-branding-lesson-for-marketers/
MSN Moneycentral. (2013). Apple Inc. MSN Moneycentral. Retrieved November 22, 2013 from http://investing.money.msn.com/investments/stock-income-statement/?symbol=AAPL
Riley, G. (2013). Strategic choice: Apple: Differentiation v scale. Tutor2U.net. Retrieved November 21, 2013 from http://www.tutor2u.net/blog/index.php/business-studies/comments/strategic-choice-apple-differentiation-v-scale
Tutor2U.net. (2013). Perfect competition — the economics of competitive markets. Tutor2U.net. Retrieved November 21, 2013 from http://tutor2u.net/economics/content/topics/competition/competition.htm
Worstall, T. (2012) Apple's Foxconn to double wages again. Forbes. Retrieved November 22, 2013 from http://www.forbes.com/sites/timworstall/2012/05/28/apples-foxconn-to-double-wages-again/
Worstall, T. (2013). Apple has the majority of smartphone profits and Samsung has more than all the rest. Forbes. Retrieved November 25, 2013 from http://www.forbes.com/sites/timworstall/2013/11/16/apple-has-the-majority-of-smartphone-profits-and-samsung-more-than-all-the-rest/
---
Are you busy and do not have time to handle your assignment? Are you scared that your paper will not make the grade? Do you have responsibilities that may hinder you from turning in your assignment on time? Are you tired and can barely handle your assignment? Are your grades inconsistent?
Whichever your reason is, it is valid! You can get professional academic help from our service at affordable rates. We have a team of professional academic writers who can handle all your assignments.
Plagiarism free papers
Timely delivery
Any deadline
Skilled, Experienced Native English Writers
Subject-relevant academic writer
Adherence to paper instructions
Ability to tackle bulk assignments
Reasonable prices
24/7 Customer Support
Get superb grades consistently
Online Academic Help With Different Subjects
Literature
Students barely have time to read. We got you! Have your literature essay or book review written without having the hassle of reading the book. You can get your literature paper custom-written for you by our literature specialists.
Finance
Do you struggle with finance? No need to torture yourself if finance is not your cup of tea. You can order your finance paper from our academic writing service and get 100% original work from competent finance experts.
Computer science
Computer science is a tough subject. Fortunately, our computer science experts are up to the match. No need to stress and have sleepless nights. Our academic writers will tackle all your computer science assignments and deliver them on time. Let us handle all your python, java, ruby, JavaScript, php , C+ assignments!
Psychology
While psychology may be an interesting subject, you may lack sufficient time to handle your assignments. Don't despair; by using our academic writing service, you can be assured of perfect grades. Moreover, your grades will be consistent.
Engineering
Engineering is quite a demanding subject. Students face a lot of pressure and barely have enough time to do what they love to do. Our academic writing service got you covered! Our engineering specialists follow the paper instructions and ensure timely delivery of the paper.
Nursing
In the nursing course, you may have difficulties with literature reviews, annotated bibliographies, critical essays, and other assignments. Our nursing assignment writers will offer you professional nursing paper help at low prices.
Sociology
Truth be told, sociology papers can be quite exhausting. Our academic writing service relieves you of fatigue, pressure, and stress. You can relax and have peace of mind as our academic writers handle your sociology assignment.
Business
We take pride in having some of the best business writers in the industry. Our business writers have a lot of experience in the field. They are reliable, and you can be assured of a high-grade paper. They are able to handle business papers of any subject, length, deadline, and difficulty!
Statistics
We boast of having some of the most experienced statistics experts in the industry. Our statistics experts have diverse skills, expertise, and knowledge to handle any kind of assignment. They have access to all kinds of software to get your assignment done.
Law
Writing a law essay may prove to be an insurmountable obstacle, especially when you need to know the peculiarities of the legislative framework. Take advantage of our top-notch law specialists and get superb grades and 100% satisfaction.
What discipline/subjects do you deal in?
We have highlighted some of the most popular subjects we handle above. Those are just a tip of the iceberg. We deal in all academic disciplines since our writers are as diverse. They have been drawn from across all disciplines, and orders are assigned to those writers believed to be the best in the field. In a nutshell, there is no task we cannot handle; all you need to do is place your order with us. As long as your instructions are clear, just trust we shall deliver irrespective of the discipline.
Are your writers competent enough to handle my paper?
Our essay writers are graduates with bachelor's, masters, Ph.D., and doctorate degrees in various subjects. The minimum requirement to be an essay writer with our essay writing service is to have a college degree. All our academic writers have a minimum of two years of academic writing. We have a stringent recruitment process to ensure that we get only the most competent essay writers in the industry. We also ensure that the writers are handsomely compensated for their value. The majority of our writers are native English speakers. As such, the fluency of language and grammar is impeccable.
What if I don't like the paper?
There is a very low likelihood that you won't like the paper.
Reasons being:
When assigning your order, we match the paper's discipline with the writer's field/specialization. Since all our writers are graduates, we match the paper's subject with the field the writer studied. For instance, if it's a nursing paper, only a nursing graduate and writer will handle it. Furthermore, all our writers have academic writing experience and top-notch research skills.
We have a quality assurance that reviews the paper before it gets to you. As such, we ensure that you get a paper that meets the required standard and will most definitely make the grade.
In the event that you don't like your paper:
The writer will revise the paper up to your pleasing. You have unlimited revisions. You simply need to highlight what specifically you don't like about the paper, and the writer will make the amendments. The paper will be revised until you are satisfied. Revisions are free of charge
We will have a different writer write the paper from scratch.
Last resort, if the above does not work, we will refund your money.
Will the professor find out I didn't write the paper myself?
Not at all. All papers are written from scratch. There is no way your tutor or instructor will realize that you did not write the paper yourself. In fact, we recommend using our assignment help services for consistent results.
What if the paper is plagiarized?
We check all papers for plagiarism before we submit them. We use powerful plagiarism checking software such as SafeAssign, LopesWrite, and Turnitin. We also upload the plagiarism report so that you can review it. We understand that plagiarism is academic suicide. We would not take the risk of submitting plagiarized work and jeopardize your academic journey. Furthermore, we do not sell or use prewritten papers, and each paper is written from scratch.
When will I get my paper?
You determine when you get the paper by setting the deadline when placing the order. All papers are delivered within the deadline. We are well aware that we operate in a time-sensitive industry. As such, we have laid out strategies to ensure that the client receives the paper on time and they never miss the deadline. We understand that papers that are submitted late have some points deducted. We do not want you to miss any points due to late submission. We work on beating deadlines by huge margins in order to ensure that you have ample time to review the paper before you submit it.
Will anyone find out that I used your services?
We have a privacy and confidentiality policy that guides our work. We NEVER share any customer information with third parties. Noone will ever know that you used our assignment help services. It's only between you and us. We are bound by our policies to protect the customer's identity and information. All your information, such as your names, phone number, email, order information, and so on, are protected. We have robust security systems that ensure that your data is protected. Hacking our systems is close to impossible, and it has never happened.
How our Assignment  Help Service Works
You fill all the paper instructions in the order form. Make sure you include all the helpful materials so that our academic writers can deliver the perfect paper. It will also help to eliminate unnecessary revisions.
2.      Pay for the order
Proceed to pay for the paper so that it can be assigned to one of our expert academic writers. The paper subject is matched with the writer's area of specialization.
3.      Track the progress
You communicate with the writer and know about the progress of the paper. The client can ask the writer for drafts of the paper. The client can upload extra material and include additional instructions from the lecturer. Receive a paper.
4.      Download the paper
The paper is sent to your email and uploaded to your personal account. You also get a plagiarism report attached to your paper.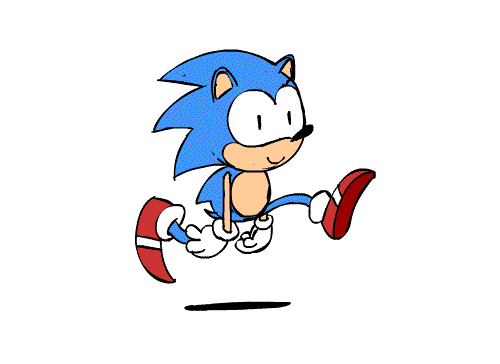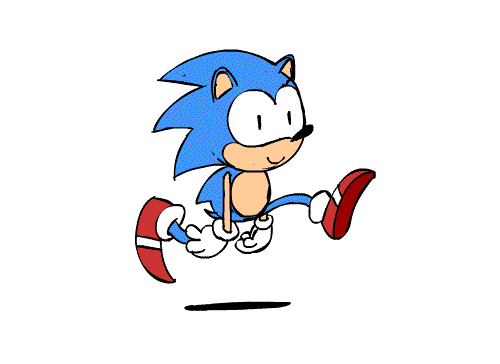 PLACE THIS ORDER OR A SIMILAR ORDER WITH US TODAY AND GET A PERFECT SCORE!!!
---