diversity of learning styles and needs represented in a typical 21st century classroom. As the United States continues to see an increase in multi-ethnic, multinational populations, the children of immigrants that bring diverse cultures and ethnicities to American shores are represented in the classroom. This presents a serious challenge for the educator, since the diversity of students reflect a wide range of competencies, skills and levels of intellectual comprehension. Within the context of that diversity the instructor must embrace a pivotal 21st century learning challenge — meeting the learning needs of students who may fall behind without one-on-one instruction and the learning needs of more advanced students seeking to surge ahead while many students in the classroom may be struggling simply to stay up with the assignments.
In order for students to reach their optimum level of academic achievement, the system must change and the philosophy of instruction must change in coordination with the input of assessments, technologies, and strategies. A newer, fresher, more contemporarily relevant set of learning approaches and ideas has been the driving force behind the Ashford University MAED learning outcomes. Ashford University has presented nine program learner outcomes (PLOs). Within those PLOs some of the lessons have been revamped to incorporate assessment strategies and technological tools, both of which are inspired by the Framework for 21st Century Learning. But reading and talking is easy: it is another matter entirely to take the best ideas and put them in motion so outcomes make the educational system better.
Application of Knowledge
Without new, interesting and progressive strategies that can be brought into a learning environment and fine-tuned for appropriateness, a 21st century instructor is actually heading back to old, tired approaches which won't spark interest — nor accomplish goals — with today's diverse population of students. You might say instructors short on energy when it comes to enlivening a sometimes dull classroom are on a path leading to boredom. However, instructors sincerely concerned with creating lessons that are understood, relevant, and accessible to all learners in the classroom, have a lot to gain through the application of knowledge gained through the PLOs.
PLO Ranking
The most important Program Learning Outcome — which is judged to be PLO 1 — should be ranked at the top of the totem pole of learning outcomes because inevitably there are inequities among learners and new approaches are needed in the education milieu. It revolves around instructional planning that assists the development of learning no matter how slow or up to speed the learner might be. In the presentation for student development a list of a dozen principles that need to be observed by instructors (and academic advisors) were listed. Students have identities when they arrive in college, and at time their learning incorporates a search for new identities. Their social relations go hand-in-hand with their psychosocial, cognitive-structural and academic learning experiences. A social identity that is developed during an educational experience is likely to be part of a student's life well beyond getting a degree. I fully understand that that social identity, when positive and well-honed, can help me go on to become an effective educator. The overall self-concept that I am developing is certainly linked to my success in the future as well as academics; however failing or just getting by for any student, which is really not an option for me because I fully expect to accomplish much in life, puts a person's positive self-concept on hold.
Meanwhile, relating to younger students and their learning development issues, PLO 1 emphasizes that that because children in poor neighborhoods tend to be short-changed when it comes to the quality of teaching and the quality of resources, creative strategies must be used by educators. And even though students struggling with those inequities are aware of their failures — a teacher in Chicago believes that by the fourth grade some students believe they have lost the game — it is important the instructor realizes that particular student sees little reason to push ahead when they face mountains of unattainable challenges. The challenge for teachers in environments like these is to diversify their approach; they should understand, as McLaren explains in Section 1.2, that failing to discuss issues of equality and social justice with students of color and others in marginalized communities actually turns schools into prisons (McLaren, 2005). Indeed in order to educate students sufficiently enough so they can become energetic, talented members of the workforce, the teacher must step away from corporate, capitalist, cliched concepts from the past and stop being a manager of pre-selected content. Rather, in order to inspire students to take learning seriously, and to promote student growth, the graduate from the MAED program should create learning opportunities — which I am anxious to do — that link students to fascinating, stimulating and worthwhile exercises that help them build on their academic success.
PLO 2 should be number two on the rating of PLOs, because it asks the instructor to personally get to know each student in the diverse classroom. PLO 2 entails the need for the instructor to know far more than just the materials to be taught, and the style in which they will be taught. PLO 2 strongly suggests that the instructor know each student as far as his or her abilities and learning styles. How to make the classroom not only relevant to learners of all motivations and skills represented in the classroom, but to fully engage learners to dig into assignments with the same degree of enthusiasm that I portray in my presentations. Because I love the classroom experience, and thrive on seeing faces shine with interest, I am eager to move every student forward using the framework that best fits with the variety of learning styles and abilities. Building collaborative relations with students (and in certain cases with their parents) means being skilled at embracing differentiated instructional approaches. Adjusting assignments in order that the lesson is relevant to a student from Eastern Europe with English as a second language — as well as an alert Latino boy who was born in the U.S. And is fully bilingual — is vital (Stallons, 2011).
Differentiated instruction means serving students from all walks of life by allowing students to learn at their own speed in their own comfort zone: to learn by reading rather than hearing; to learn by viewing media; to learn by taking a book to the library where it is quiet; or to learn in a group setting with other students whose learning styles are similar.
While it is also vitally important for classroom success to have assessment strategies in place and at the ready, the PLO 3 (assessments) gets in line right after PLO 5. In this report PLO 5 (learner-centered, not lesson-centered) has great value and should be ranked third in the list of nine Program Learning Outcomes. Why? In a classroom where differentiated instruction is being practiced, it seems highly appropriate to follow the state-supported standards and then refine those standards to meet the dynamics of your own classroom. The Common Core Standards have been carefully evaluated by prominent educators and a teacher is obliged to follow those by putting his or her own stamp on them. The standards offer a chance for the differentiated instruction, and by presenting fewer topics to students it means that students will be given the opportunity to fully grasp the meaning and the implications of the lesson. To wit, instead of expecting students to memorize (and rehearse their memorization until they become zombies as opposed to learners), the instructor uses common core standards that are learner-centered and up to the standards of the digital age.
After all, the Common Core State Standards offer guidelines in Language Arts, Mathematics, English and Social Science; and it behooves the creative instructor (I have always sought to be creative, flexible, and to show enthusiasm for assignments) to cooperate with state core standards in terms of whittling the course subjects into challenges that help students develop critical thinking skills. Having a thorough understanding of a subject is far more desirable than remember little pieces — like patchwork — of information, which is what happens when educators try to cram too much into the heads of students instead of using differentiated strategies with realistic goals for students to accomplish.
Moreover, using a pass-fail grading system allows the instructor to eschew the standard A-B-C format and give credit to students that show great effort if not consistent academic excellence. Giving a pass grade because a student that struggled will not be harmed psychologically by a D. is a way to improve classroom management (Looney, 2003).
Meanwhile PLO 3 should be next on the list of important PLOs from this writer's perspective. It is number four because it has enormous importance for students and instructors, and it is sometimes seen as a lost art because assessments are often overlooked by instructors. They may perceive that it adds another layer of responsibility — more work — but what they don't realize is they are pushing forward in ignorance vis-a-vis the true value to students of what is presented. Without assessments teachers are at least partially in the dark about what has been learned and how well the lesson plans are working. In the redesigned MAED assignment for assessments, students were asked to write creative essays using fictional characters but factual materials based on their understanding of Hinduism. They likely have never had a chance in any formal learning environment to take a world religion and reshape it into their own story. But this was done as part of the assessment that the instructor needed in order to evaluate how successful his efforts have been.
This kind of interesting assignment dovetails with the Framework for 21st Century Revision (262); that is because creativity is seriously emphasized along with the development of critical thinking skills. These personalized essays will help students elaborate, refine, and analyze their ideas — in creative ways — in terms of how they see the Hindu religion in a world faith context. In Chapter 3 (Assessment in the 21st Century) of the text, there is a focus on Goal-Referenced feedback, which students and the instructor will discuss vis-a-vis what each student has as a goal in this essay. Another component of this religion class involved having a local person who practices Hinduism invited into the classroom to talk about reincarnation and the other aspects of Hinduism. After a question and answer period, and copious note-taking, students were asked to write a brief report on the activity, which is part of the assessment of their progress.
Next in line of value and importance in this milieu should be PLO 4, helping change the old system into a modern, student-centric new system. And, importantly offering ways for students to practice research skills. Learning how to research is equivalent of opening a door to discovery — in fact it is opening a door. Some students are never really taught the basic strategies of how to research, and hence, they have to find their way in a labyrinth of twists and turns — and dead ends. I never will allow my students to be in the dark when it comes to researching a subject, or a period in history, or a particular culture in another part of the world. How can they possibly get a realistic perspective of where they live and the culture they were brought up in if they don't have the skills to conduct solid research? Too often research methods are associated with unpopular teaching strategies, but this certainly doesn't have to be the case, and it won't be the case in my classroom (Leston-Banderia, 2013).
In addition to making the classroom a comfortable place students actually want to be part of, and using proven assessment tools that should be used by an instructor charged with educating a classroom of diverse learners, I intend to use quantitative and qualitative methods to gauge the quality of my assessment practices. Looking at a spread sheet from learners in 2012, and contrasting it with what was accomplished in 2013, I should be able to quantitatively judge my own success as an instructor. In PLO 4, I also will relate to my students how they, too, are an important part of assessments. In closing PLO 4, I believe in when a teacher leads a class with nurturing, challenging lessons (Gregory, 2008) that teacher is on a path to success for his own professionalism and for the great benefit of students.
The first thought when approaching the next PLO in order of importance, Content Knowledge — PLO 7 — is that an instructor must have a good understanding of not just content, but how to approach content contemporarily to make it interesting for today's student. Dr. Carmen Newstreet writes in Chapter 7 of the textbook that teachers should be inspired by the content they teach, otherwise how do they expect students to also be inspired? Inspiring students to be life-long learners is always the long-term goal but it has to start in the classroom. My uncle tells the story of a social studies class of gifted students he taught in 1989 in San Diego. The class was buried in boring books about various ancient Chinese dynasties and he was trying to infuse interest and purpose into the curriculum with little success. But along came the student democracy protests in Tiananmen Square in Beijing, and with access to cable TV and CNN in his classroom, the students were jolted into an awakened interest in China. The students in his class were made aware of how brutal a communist, authoritarian regime can be when confronted with protests. The bottom line for many of today's students: they need a contemporary perspective to become interested in what has gone on before. In the Learning Objectives on the front page of the Content Knowledge chapter (7), number 2 backs up what my uncle was saying. There has to be an argument for why content area knowledge along is not enough for effective teaching.
As I present PLO 9, I admit I was challenged often in working through the Capstone unit, because while I am aware of new and effective educator strategies, I have not always walked the walk. Meantime, I am behind on my own technology skills, and I might have made it higher on my list but it is fully appropriate to rank it anywhere. That is because no matter the exact subject being discussed, today's student information, media, and technology skills are appropriate. PLO 9 is based on social constructivism and being connected to the digital world. A few years ago the technology that students could access consisted of little machines that showed questions and allowed students to check a correct answer. Today, teachers are using Smartboards, blogs, and of course the Internet to bring the digital revolution into the classroom. And there is mobile learning, distance learning, and a host of digital innovations that relate to education. Will technology assist educators when it comes to the poor performance in science and math among American students? Will schools in underserved neighborhoods have access to 21st century skills that are used routinely in middle class and upper class neighborhood schools? And is the use of technology in schools a possible answer to the high dropout rates related to student boredom? These questions are presented in Section 9.1 Learning outcomes could be and should be enhanced nationwide in public schools through the use of technology, media, and the skills students need should be provided. The National Educational Technology Plan (NETP) urges schools to adopt a new digital teaching and learning environment.
Next in line on my review of the MAED program is PLO 6, and in this section I will allude to grooming teacher leaders in public schools. I my teaching experience, I know how important the administration is in terms of providing faculty with the opportunities to lead. Frankly it often comes down to the ego of the principal as to whether or not to give teachers leadership roles. When teachers lead, the questions that accompany every school I have visited or worked in are at least relevant. Those questions include: a) why to male students score higher in science and why are girls uninterested in science; b) why do girls outperform boys in reading; c) why are fewer than ten percent of students performing at the highest level; and d) why do the students who score lowest on assessments tend to miss the most school days? In my limited experience, teachers groomed as leaders do address these questions more fervently than administrators tend to do, probably because teachers are much closer to students than principals. In the beginning of my teacher career, I substituted in some of the most violent gang-dominated schools; I have also subbed in schools in wealthy neighborhoods. It always rings true that in underserved neighborhoods, teachers are frustrated and they spend lunch hours in the faculty lounge complaining about all the problems. In better schools in clean, neat neighborhoods, teachers gossip about things in the community and share personal stories but there is far less bitching. It is no secret that poor communities struggle to present a decent education to their kids, but it seems if teachers pulled their resources and conducted high-visibility fundraisers, they would improve their schools significantly. It is an idea whose time has come.
Finally, an ideal transition from PLO 6 to PLO 8 would be to carry the message from PLO 6 over to PLO 8. Communication and collaboration in the digital age means that teachers need more training in how to communicate with the community in a way that citizens will respond. Creating change by collaborating with other schools in a major fundraising campaign for a school district would be step in right direction. The change will come because the community will respond to a sincere fundraising effort by teachers in collaboration with parents, administrators, and businesses that are friendly toward education. It is a bit of a risk to set out to raise $10,000 to $20,000, but it can be done. Harvard educated Tony Wagner explains in Section 8.1 that most people who do into teaching are looking for security, stability, and order, and are generally what he calls risk-averse. On the other hand people in the business world are risk seekers, he says. This is why these two groups do not relate well, do not understand each other, and do not even like each other, according to Wagner.
But in my experiences working with nonprofit groups, businesses can be approached to provide resources for major fundraisers like concerts, 10-K fun-runs, bike rides (that charge participants $40 to $50 to ride a popular course), and many other types of fundraisers. Certainly bake sales are worthy, but they raise only small amounts of cash. Wagner says educators are isolated from innovation and are isolated from other adults. Hence, the smart collaborative faculty group should seek out a professional fundraising consultant and integrate parents into the mix, especially parents who are in businesses in the community. The point here is I have been part of local fundraisers like bike rides that have netted $20,000. Imagine if a school that does not have enough technology could raise $20,000, and get matching grants as well. The good will and publicity that go hand in hand with very successful fundraisers is fabulous. Getting a local bicycle group to participate, and the local bike repair shop and bike retail shop involved is key. These ideas would be a perfect response to the narrative in Chapter 8 by Tony Wagner — and it would communicate a powerful message to the community.
References
Ashford University (2014). Assessment in the 21st century. Retrieved November 30,
2014, from https://student.ashford.edu.
Framework for 21st Century Revision. Creativity and Innovation.
Leston-Banderia, C. (2013). Methods Teaching through a Discipline Research-Oriented
Approach.
Looney, M.A. (2003). Facilitate Learning With a Definitional Grading system. Measurement in Physical Education and Exercise Science, 7(4), 269-275).
McLaren, P. (2005). Life in Schools: An introduction to critical pedagogy in the foundations of education. Upper Saddle River, NJ: Pearson.
Stallons, J. (2011). Philosophy of Education. New York, NY: Bridgepoint Education.
Wagner, T. (2001). Leadership for learning: an action theory of school change. Phi Delta
Kappan, 82(5), 378-383.
---
Are you busy and do not have time to handle your assignment? Are you scared that your paper will not make the grade? Do you have responsibilities that may hinder you from turning in your assignment on time? Are you tired and can barely handle your assignment? Are your grades inconsistent?
Whichever your reason is, it is valid! You can get professional academic help from our service at affordable rates. We have a team of professional academic writers who can handle all your assignments.
Plagiarism free papers
Timely delivery
Any deadline
Skilled, Experienced Native English Writers
Subject-relevant academic writer
Adherence to paper instructions
Ability to tackle bulk assignments
Reasonable prices
24/7 Customer Support
Get superb grades consistently
Online Academic Help With Different Subjects
Literature
Students barely have time to read. We got you! Have your literature essay or book review written without having the hassle of reading the book. You can get your literature paper custom-written for you by our literature specialists.
Finance
Do you struggle with finance? No need to torture yourself if finance is not your cup of tea. You can order your finance paper from our academic writing service and get 100% original work from competent finance experts.
Computer science
Computer science is a tough subject. Fortunately, our computer science experts are up to the match. No need to stress and have sleepless nights. Our academic writers will tackle all your computer science assignments and deliver them on time. Let us handle all your python, java, ruby, JavaScript, php , C+ assignments!
Psychology
While psychology may be an interesting subject, you may lack sufficient time to handle your assignments. Don't despair; by using our academic writing service, you can be assured of perfect grades. Moreover, your grades will be consistent.
Engineering
Engineering is quite a demanding subject. Students face a lot of pressure and barely have enough time to do what they love to do. Our academic writing service got you covered! Our engineering specialists follow the paper instructions and ensure timely delivery of the paper.
Nursing
In the nursing course, you may have difficulties with literature reviews, annotated bibliographies, critical essays, and other assignments. Our nursing assignment writers will offer you professional nursing paper help at low prices.
Sociology
Truth be told, sociology papers can be quite exhausting. Our academic writing service relieves you of fatigue, pressure, and stress. You can relax and have peace of mind as our academic writers handle your sociology assignment.
Business
We take pride in having some of the best business writers in the industry. Our business writers have a lot of experience in the field. They are reliable, and you can be assured of a high-grade paper. They are able to handle business papers of any subject, length, deadline, and difficulty!
Statistics
We boast of having some of the most experienced statistics experts in the industry. Our statistics experts have diverse skills, expertise, and knowledge to handle any kind of assignment. They have access to all kinds of software to get your assignment done.
Law
Writing a law essay may prove to be an insurmountable obstacle, especially when you need to know the peculiarities of the legislative framework. Take advantage of our top-notch law specialists and get superb grades and 100% satisfaction.
What discipline/subjects do you deal in?
We have highlighted some of the most popular subjects we handle above. Those are just a tip of the iceberg. We deal in all academic disciplines since our writers are as diverse. They have been drawn from across all disciplines, and orders are assigned to those writers believed to be the best in the field. In a nutshell, there is no task we cannot handle; all you need to do is place your order with us. As long as your instructions are clear, just trust we shall deliver irrespective of the discipline.
Are your writers competent enough to handle my paper?
Our essay writers are graduates with bachelor's, masters, Ph.D., and doctorate degrees in various subjects. The minimum requirement to be an essay writer with our essay writing service is to have a college degree. All our academic writers have a minimum of two years of academic writing. We have a stringent recruitment process to ensure that we get only the most competent essay writers in the industry. We also ensure that the writers are handsomely compensated for their value. The majority of our writers are native English speakers. As such, the fluency of language and grammar is impeccable.
What if I don't like the paper?
There is a very low likelihood that you won't like the paper.
Reasons being:
When assigning your order, we match the paper's discipline with the writer's field/specialization. Since all our writers are graduates, we match the paper's subject with the field the writer studied. For instance, if it's a nursing paper, only a nursing graduate and writer will handle it. Furthermore, all our writers have academic writing experience and top-notch research skills.
We have a quality assurance that reviews the paper before it gets to you. As such, we ensure that you get a paper that meets the required standard and will most definitely make the grade.
In the event that you don't like your paper:
The writer will revise the paper up to your pleasing. You have unlimited revisions. You simply need to highlight what specifically you don't like about the paper, and the writer will make the amendments. The paper will be revised until you are satisfied. Revisions are free of charge
We will have a different writer write the paper from scratch.
Last resort, if the above does not work, we will refund your money.
Will the professor find out I didn't write the paper myself?
Not at all. All papers are written from scratch. There is no way your tutor or instructor will realize that you did not write the paper yourself. In fact, we recommend using our assignment help services for consistent results.
What if the paper is plagiarized?
We check all papers for plagiarism before we submit them. We use powerful plagiarism checking software such as SafeAssign, LopesWrite, and Turnitin. We also upload the plagiarism report so that you can review it. We understand that plagiarism is academic suicide. We would not take the risk of submitting plagiarized work and jeopardize your academic journey. Furthermore, we do not sell or use prewritten papers, and each paper is written from scratch.
When will I get my paper?
You determine when you get the paper by setting the deadline when placing the order. All papers are delivered within the deadline. We are well aware that we operate in a time-sensitive industry. As such, we have laid out strategies to ensure that the client receives the paper on time and they never miss the deadline. We understand that papers that are submitted late have some points deducted. We do not want you to miss any points due to late submission. We work on beating deadlines by huge margins in order to ensure that you have ample time to review the paper before you submit it.
Will anyone find out that I used your services?
We have a privacy and confidentiality policy that guides our work. We NEVER share any customer information with third parties. Noone will ever know that you used our assignment help services. It's only between you and us. We are bound by our policies to protect the customer's identity and information. All your information, such as your names, phone number, email, order information, and so on, are protected. We have robust security systems that ensure that your data is protected. Hacking our systems is close to impossible, and it has never happened.
How our Assignment  Help Service Works
You fill all the paper instructions in the order form. Make sure you include all the helpful materials so that our academic writers can deliver the perfect paper. It will also help to eliminate unnecessary revisions.
2.      Pay for the order
Proceed to pay for the paper so that it can be assigned to one of our expert academic writers. The paper subject is matched with the writer's area of specialization.
3.      Track the progress
You communicate with the writer and know about the progress of the paper. The client can ask the writer for drafts of the paper. The client can upload extra material and include additional instructions from the lecturer. Receive a paper.
4.      Download the paper
The paper is sent to your email and uploaded to your personal account. You also get a plagiarism report attached to your paper.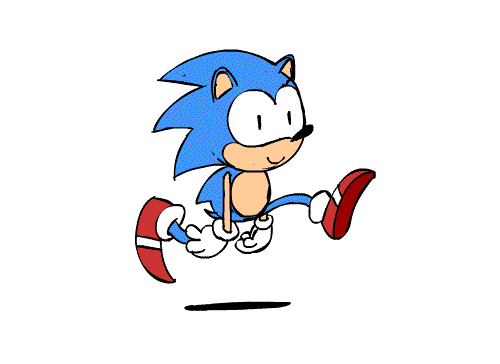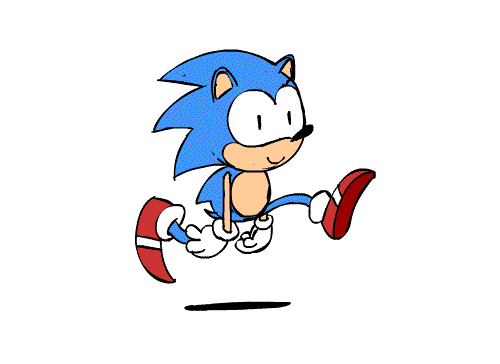 PLACE THIS ORDER OR A SIMILAR ORDER WITH US TODAY AND GET A PERFECT SCORE!!!
---