sports betting. Discussed are the problems with the betting, players getting gifts from betting agents, and effect of sports betting on the economy. Seven sources are used.
Sports and Betting
More Americans play more sports than in any other country in the world. Moreover, we watch more sports than anyone else on earth. Football and figure skating, two sports that could not be more different have drawn the biggest TV audiences in history. Sports bind us together as Americans. It has the ability more than just about anything else to tear down the barriers of race, class, gender, politics and geography (McDonald 1998). Sports is part of our national culture. It's part of our national conversation. A waitress at the local cafe talks Friday-night football with the cop and the banker. A Democratic gardener, trimming the greens at the country club, discusses golf swings or last week's tournament with a Republican attorney. Soccer parents talk goalies and the high school jocks talk about steroids and scholarships (McDonald 1998).
Sports and betting have gone hand in hand for centuries throughout the world. People in the United States have been gambling on sports since there has been organized sports, and some claim it can be traced back in this country for roughly four hundred years.
Americans bet billions of dollars, legally and illegally, on sports every year. It has become a huge underground part of the economy. Ninety-five percent of sports gambling in the United States occurs illegally. It's untaxed and unregulated. Nevada is the only state where college sports betting is legal (http://www.unr.edu/alumni/profile.asp?ID=5).
Sports history is filled with scandals. Many of them read like a novel or Hollywood script and some have actually been immortalized on films, such as the 1919 fix of the World Series, known infamously as the Black Sox Scandal (Krystal 2002). "Baseball's darling "Charlie Hustle" Pete Rose was banned from baseball after gambling on his own team. The most timely example, however, is that of the case of the alleged pressure on a French figure skating judge to award the gold medal to the Russian doubles team rather than the Canadians. The problems associated with sports, however, reach beyond the professional level in the form of gambling on college athletics"(Krystal 2002). Sports betting has become a great threat to college athletes, as illegal college bookies thrive on college campuses around the country. They threaten to take down student athletes in violating both NCAA regulations and state bans on gambling according to testimonies heard before the House of Representative's Committee on Energy and Commerce (Krystal 2002). There are stories of athletes losing scholarships and even expulsion, but the most dangerous effect of all of this is the damage to the true spirit of the game. Sports are the ultimate culmination of guts and glory for athletes and spectators alike, and allowing that spirit to be marred and endangered by gamblers is unpardonable (Krystal 2002).
College athletes are not paid salaries to play as are professional athletes. The fact that others profit or lose money based on their performance puts undue pressure on them to perform beyond reasonable expectations, whether they are in on the gambling or not. And in cases where athletes themselves are in on the wagering, the outcome of the game already has been predetermined. This destroys the spontaneity and excitement of a fair match. "Coaches and players may become the target of verbal and even physical confrontations on the street or even in the arena in encountering an irate gambler who lost money in a wager" (Krystal). For athletes and spectators alike, sports are the ultimate culmination of guts and glory. Allowing that pure embodiment of spirit to be debased and endangered by gamblers is unpardonable (Krystal 2002).
A recent study by Jeremiah Weinstock, a graduate student in psychology at the University of Memphis, found that possibly one out of every four male college athletes are engaging in illegal sports betting. And one in 20 places bets directly through illegal bookies. Moreover, the study found that sports wagering activity is actually higher among ordinary students, as much as 39% among male non-student-athletes. However, there wasn't any statistical difference between athletes and non-athletes and their involvement with bookies (Strow 2000). Weinstock's study involved three Midwestern universities. He surveyed 648 student-athletes and 1,035 students, both male and female, A full seventy percent of the student-athletes at the three universities were surveyed (Strow 200).
Student-athletes are very similar to students [in gambling behavior], " said James Whelan, a professor of psychology at the University of Memphis and co-director of the university's Institute for Gambling Research. "We're not looking at something that's a problem for them just because they're student-athletes… it's something that's an issue for older adolescents and younger adults. We need to look at what this means for people in this age group, not just to punish people and make prohibitions just because they happen to be athletes" (Strow 2000). Although the findings are similar to other studies, such as at the University of Cincinnati and the University of Michigan, Weinstock's study is broader than any previous look at the wagering of student-athletes and drew an especially heavy response rate from the athletes. The study also stated that 12% of male student-athletes, roughly the same portion as non-athletes, showed distinct signs of problem gambling. Moreover, five percent of the athletes surveyed demonstrated signs of pathological gambling disorders (Strow 2000).
As the dust settles from the indictment of former University of Michigan basketball booster Ed Martin, who is accused of loaning more than $600,000 to former Wolverine athletes, it is likely the allegations could have crippling effects on Michigan athletics. Indiana University professor Murray Sperber, who has written several books on the demise of college athletics, said the University's reputation would be seriously harmed if the allegations made in the indictment of Martin were proven to be true. "This really hurts the University of Michigan," Sperber said. "Schools like Michigan…have a lot at stake. You are very well pleased to be one of the public Ivies — this kind of stuff brings you down to Michigan State's level" (Gopal 2002).
However, Sperber said Michigan is not the only school that has experienced a problem with college players accepting money from boosters. "It is going on in every Big 10 university," he added. "Coaches always deny it. What usually comes out is that the coaches know much more about it then they casually claim" (Gopal 2002). One example is Purdue University's basketball program. It came under scrutiny in 1999 for a number of violations involving loans given to a recruit as well as financial assistance provided by an Indianapolis businessman to the mother of a Purdue player. Other incidents include the University of Dayton's basketball team that was slapped with three years' probation the following season for similar violations, and the University of Alabama's football program was hit with massive sanctions earlier this year, including five years' probation, a two-year ban from postseason bowl games and massive scholarship reductions. The extensive sanctions were issued in part because the Crimson Tide fell under the category of repeat offenders, which left it subject to harsher penalties than Michigan may be facing (Gopal 2002).
The NCAA has put new measures into effect to prevent future exchanges of money between players and boosters, however, Sperber does not feel regulations are enough. "Boosters have been giving money to athletics for a very long time. As a result, it got really out of control in the 1980s, and the NCAA put in very strict regulations," Sperber said. "There are hundreds of ways around it. So many of them, especially inner-city players, have street agents" (Gopal 2002). A street agent such as Ed Martin, is a person not affiliated with the University who gives college players gifts or money. One of the most infamous street agents is Rob Johnson. His involvement with the basketball programs at Texas A&M University and Syracuse University ended with both schools being penalized by the NCAA in the early 1990s (Gopal 2002). However, the violations tied to Johnson, including a $125 loan to a Texas A&M player, pale in comparison to the huge sums of money that apparently were given to Michigan players. Sperber suggests that universities consider paying college athletes as a way to mend the problem. "I guess one of the solutions is to pay college athletes and get the money above the table. The Detroit Pistons pay a lot more than $600, 000 for college athletes. Athletic departments are not hard enough on these boosters and particularly the coaches, and university administrators aren't tough enough on athletic departments," Sperber said (Gopal 2002).
Gambling and betting on sports can be traced back to the Greeks and Roman days, if not before. Risk is the essence of sports, and so is gambling. So it isn't surprising to find the two hand in hand. But there are loud cries from politicians to pass bills against sport betting. The motivation for the bill can be traced to the Conservative Right and you can trace their thinking all the way back to the colonial period and the Puritans who tried to forbid gambling in New England. "The arguments we're hearing in 2001 are exactly what moral leaders argued about in 1700" (http://www.unr.edu/alumni/profile.asp?ID=5).Manyfeel that sports gambling is a legal, moral and reasonable form of recreation that should be regulated and taxed. Furthermore many are critical of politicians from states with lotteries who advocate bans on sports betting. "The lottery is nothing more than the old illegal numbers game that they used to run in the poorer neighborhoods of the big East Coast cities," he said. "Thirty-seven state governments have lotteries. It's a tax upon those who are stupid enough to play those games" says Dick Davies (http://www.unr.edu/alumni/profile.asp?ID=5).
The National Collegiate Athletic Association officials urge to politicians to sponsor legislation that would eliminate wagering on college games in an attempt to cut down on the gambling problem on America's college campuses has heated up debates across the country (Schouten 1999). The NCAA's effort has set off a bitter political fight. Casino industry advocates from Nevada, the only state where betting on college sports is legal, argue that the NCAA is misguided in attacking the state's sports books, which they say account for a tiny fraction of sports wagering in this country. The NCAA counters that any government endorsement of collegiate sports betting could compromise the integrity of the sport (Schouten 1999). Says Davies, "Most of those folks are very conservative politically and don't understand the nature of sports gambling and see it as evil. They are fearful of fixed games but are unwilling to admit that Nevada's books are the primary defense against them" (http://www.unr.edu/alumni/profile.asp?ID=5)."We think there is betting on every college campus in this country, " said Doris Dixon, director of federal relations for the NCAA. "The numbers of betting scandals that involve point shaving and game fixing in the 1990s equal the number for every other decade combined" (Schouten 1999). But by all accounts, Nevada's sports betting represents a small fraction of sports wagering nationwide. Nevada's sports books handled about $2.3 billion in legal bets on professional and amateur athletics last year. That is dwarfed by the illegal sports betting nationwide which gambling experts estimate ranges from $40 billion to $400 billion a year (Schouten 1999).
There is a four-part test in the NCAA rulebook that student-athletes must answer when associating with somebody they're not legally or naturally dependent on: 1) Did the relationship between the athlete (or athlete's parents) and the individual providing the benefits develop as a result of the athlete's participation or notoriety related thereto? 2) Did the relationship between the athlete (or the athlete's parents) and the individual providing the benefits predate the athlete's status as a prospective student-athlete? 3) Did the relationship between the athlete (or the athlete's parents) and the individual providing the benefits predate the athlete's status achieved as a result of his or her athletic ability or reputation? 4) Was the pattern of benefits provided by the individual to the athlete (or the athlete's family) before the athlete's attainment of status as an athlete similar in nature to those provided after attaining such stature? (Obert 2000). If an athlete answers no to any of them, then there can be a problem, and some wonder if schools or athletes might soon withdraw from the orgaization. Says Arizona's Lute Olson, "Maybe they should throw the book out and start over again and probably include the No. 1 item, common sense" (Obert 2000).
NCAA spokesman Wally Renfro said that all the bylaws are put in by the member institutions to generate a level playing field and take away recruiting advantages.
Who is to say a coach wouldn't use a player's rich and famous father to lure a kid with privileges not available elsewhere? What is to stop a college coach from funneling money to a player through a longtime family friend? "I think higher education has not wanted student-athletes to be in position to be set apart from the rest of the student body," Renfro said. " That's going to happen. Nobody is naive to believe you don't have it to some degree. But that's sort of the basis for why the rules exist. You know people would be lined up to give them all kinds of perks" (Obert 2000).
Unless athletes are receiving benefits from an immediate family member or legal guardian, then they are open to question and suspension in a guilty-until-proven-innocent procedure. "It used to be you worried about illegal recruiting and kids doing well in school," said UA associate head basketball coach Jim Rosborough, who is in charge of educating the players and their parents with the compliance rules. "You had two worries.
Now, you can't turn around without worrying" (Obert 2000).
One thing is certain, and that is that this debate over sports betting is far from over. The tie between college sports and professional sports is far too tight to find a simple solution. It is a complex issue involving not only the athletes, but the schools and politicians as well. Just as sports scandals are a part of sports' history, it is certain to remain part of its future.
Works Cited
Davies, Dick. Spotlight Pofile. http://www.unr.edu/alumni/profile.asp?ID=5.
A accessed 05-12-2002).
Gopal, Arun; Pettypiece, Shannon. "Michigan considers possibility of NCAA sanctions."
University Wire. March 25, 2002. http://ask.elibrary.com/getdoc.asp?pubname=University_Wire&puburl=http~C~~S~~S~www.uwire.com&querydocid=:bigchalk:U.S.;Lib&dtype=0~0&dinst=0&author=Arun+Gopal+%26amp&title=Michigan+considers+possibility+of+NCAA+sanctions++&date=03%2D25%2D2002&query=athletes+and+gifts+from+agents&maxdoc=50&idx=31.(accessed05-12-2002).
Krystal, Becky. "Better' legislation needed in sports gambling." University Wire. http://ask.elibrary.com/getdoc.asp?pubname=University_Wire&puburl=http~C~~S~~S~www.uwire.com&querydocid=:bigchalk:U.S.;Lib&dtype=0~0&dinst=0&author=Becky+Krystal&title=COLUMN%3A+%27Better%27+legislation+needed+in+sports+gambling++&date=02%2D19%2D2002&query=athletes+and+sports+betting&maxdoc=120&idx=10.(accessed05-11-2002).
McDonald, Mark. "GAMES PEOPLE PLAY: Fabric of athletics covers Americans, for better or worse." The Dallas Morning News. January 04, 1998, pp 1A.
Obert, Richard. "NCAA PLAY BY THE RULES, OR ELSE." The Arizona Republic.
December 13, 2000, pp C1.
Schouten, Fredreka. "COLLEGIATE SPORTS BETTING BAN URGED NCAA,
CASINOS PREPARE FOR BATTLE." The Arizona Republic. November 06, 1999; pp.A2.
Strow, David. "New study confirms extent of student betting." The Washington Times.
July 09, 2000, pp A15.
---
Are you busy and do not have time to handle your assignment? Are you scared that your paper will not make the grade? Do you have responsibilities that may hinder you from turning in your assignment on time? Are you tired and can barely handle your assignment? Are your grades inconsistent?
Whichever your reason is, it is valid! You can get professional academic help from our service at affordable rates. We have a team of professional academic writers who can handle all your assignments.
Plagiarism free papers
Timely delivery
Any deadline
Skilled, Experienced Native English Writers
Subject-relevant academic writer
Adherence to paper instructions
Ability to tackle bulk assignments
Reasonable prices
24/7 Customer Support
Get superb grades consistently
Online Academic Help With Different Subjects
Literature
Students barely have time to read. We got you! Have your literature essay or book review written without having the hassle of reading the book. You can get your literature paper custom-written for you by our literature specialists.
Finance
Do you struggle with finance? No need to torture yourself if finance is not your cup of tea. You can order your finance paper from our academic writing service and get 100% original work from competent finance experts.
Computer science
Computer science is a tough subject. Fortunately, our computer science experts are up to the match. No need to stress and have sleepless nights. Our academic writers will tackle all your computer science assignments and deliver them on time. Let us handle all your python, java, ruby, JavaScript, php , C+ assignments!
Psychology
While psychology may be an interesting subject, you may lack sufficient time to handle your assignments. Don't despair; by using our academic writing service, you can be assured of perfect grades. Moreover, your grades will be consistent.
Engineering
Engineering is quite a demanding subject. Students face a lot of pressure and barely have enough time to do what they love to do. Our academic writing service got you covered! Our engineering specialists follow the paper instructions and ensure timely delivery of the paper.
Nursing
In the nursing course, you may have difficulties with literature reviews, annotated bibliographies, critical essays, and other assignments. Our nursing assignment writers will offer you professional nursing paper help at low prices.
Sociology
Truth be told, sociology papers can be quite exhausting. Our academic writing service relieves you of fatigue, pressure, and stress. You can relax and have peace of mind as our academic writers handle your sociology assignment.
Business
We take pride in having some of the best business writers in the industry. Our business writers have a lot of experience in the field. They are reliable, and you can be assured of a high-grade paper. They are able to handle business papers of any subject, length, deadline, and difficulty!
Statistics
We boast of having some of the most experienced statistics experts in the industry. Our statistics experts have diverse skills, expertise, and knowledge to handle any kind of assignment. They have access to all kinds of software to get your assignment done.
Law
Writing a law essay may prove to be an insurmountable obstacle, especially when you need to know the peculiarities of the legislative framework. Take advantage of our top-notch law specialists and get superb grades and 100% satisfaction.
What discipline/subjects do you deal in?
We have highlighted some of the most popular subjects we handle above. Those are just a tip of the iceberg. We deal in all academic disciplines since our writers are as diverse. They have been drawn from across all disciplines, and orders are assigned to those writers believed to be the best in the field. In a nutshell, there is no task we cannot handle; all you need to do is place your order with us. As long as your instructions are clear, just trust we shall deliver irrespective of the discipline.
Are your writers competent enough to handle my paper?
Our essay writers are graduates with bachelor's, masters, Ph.D., and doctorate degrees in various subjects. The minimum requirement to be an essay writer with our essay writing service is to have a college degree. All our academic writers have a minimum of two years of academic writing. We have a stringent recruitment process to ensure that we get only the most competent essay writers in the industry. We also ensure that the writers are handsomely compensated for their value. The majority of our writers are native English speakers. As such, the fluency of language and grammar is impeccable.
What if I don't like the paper?
There is a very low likelihood that you won't like the paper.
Reasons being:
When assigning your order, we match the paper's discipline with the writer's field/specialization. Since all our writers are graduates, we match the paper's subject with the field the writer studied. For instance, if it's a nursing paper, only a nursing graduate and writer will handle it. Furthermore, all our writers have academic writing experience and top-notch research skills.
We have a quality assurance that reviews the paper before it gets to you. As such, we ensure that you get a paper that meets the required standard and will most definitely make the grade.
In the event that you don't like your paper:
The writer will revise the paper up to your pleasing. You have unlimited revisions. You simply need to highlight what specifically you don't like about the paper, and the writer will make the amendments. The paper will be revised until you are satisfied. Revisions are free of charge
We will have a different writer write the paper from scratch.
Last resort, if the above does not work, we will refund your money.
Will the professor find out I didn't write the paper myself?
Not at all. All papers are written from scratch. There is no way your tutor or instructor will realize that you did not write the paper yourself. In fact, we recommend using our assignment help services for consistent results.
What if the paper is plagiarized?
We check all papers for plagiarism before we submit them. We use powerful plagiarism checking software such as SafeAssign, LopesWrite, and Turnitin. We also upload the plagiarism report so that you can review it. We understand that plagiarism is academic suicide. We would not take the risk of submitting plagiarized work and jeopardize your academic journey. Furthermore, we do not sell or use prewritten papers, and each paper is written from scratch.
When will I get my paper?
You determine when you get the paper by setting the deadline when placing the order. All papers are delivered within the deadline. We are well aware that we operate in a time-sensitive industry. As such, we have laid out strategies to ensure that the client receives the paper on time and they never miss the deadline. We understand that papers that are submitted late have some points deducted. We do not want you to miss any points due to late submission. We work on beating deadlines by huge margins in order to ensure that you have ample time to review the paper before you submit it.
Will anyone find out that I used your services?
We have a privacy and confidentiality policy that guides our work. We NEVER share any customer information with third parties. Noone will ever know that you used our assignment help services. It's only between you and us. We are bound by our policies to protect the customer's identity and information. All your information, such as your names, phone number, email, order information, and so on, are protected. We have robust security systems that ensure that your data is protected. Hacking our systems is close to impossible, and it has never happened.
How our Assignment  Help Service Works
You fill all the paper instructions in the order form. Make sure you include all the helpful materials so that our academic writers can deliver the perfect paper. It will also help to eliminate unnecessary revisions.
2.      Pay for the order
Proceed to pay for the paper so that it can be assigned to one of our expert academic writers. The paper subject is matched with the writer's area of specialization.
3.      Track the progress
You communicate with the writer and know about the progress of the paper. The client can ask the writer for drafts of the paper. The client can upload extra material and include additional instructions from the lecturer. Receive a paper.
4.      Download the paper
The paper is sent to your email and uploaded to your personal account. You also get a plagiarism report attached to your paper.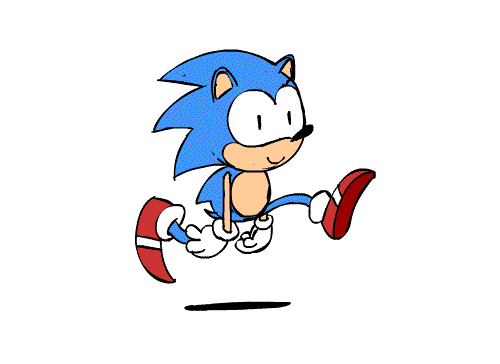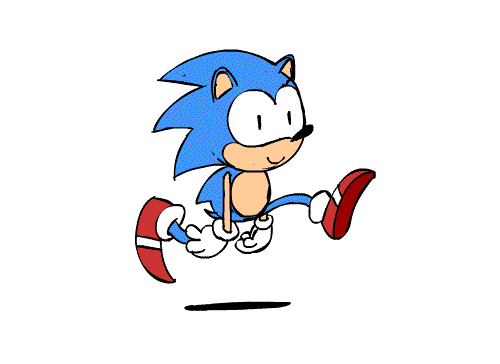 PLACE THIS ORDER OR A SIMILAR ORDER WITH US TODAY AND GET A PERFECT SCORE!!!
---