King Khalid University Hospital implemented a new system called The Electronic System for integrated Health Information or E-SIHI. The results from the data for clinical documentation before the implementation of E-SIHI revealed the most documentation when it came to 'physical examinations' in relation to ICU and OB/BYN. However, in Medicine and Surgery, there were low percentages for clinical documentation with Medicine at 35% and Surgery at 43%. The data revealed across the board both Medicine and Surgery had low clinical documentation with the lowest standing at 18% for Surgery in the 'assessment' area.
A 2013 update review demonstrated hospitals had little clinical documentation for complications associated with esophagectomy. Meaning assessment of complications, reactions to medicine, length of stay, and postoperative quality of life were not performed. This had to with a lack of a standard system for monitoring and documentation. The review recommended newer assessment tools to allow better monitoring of patient complications and outcomes after surgeries like esophageal resection. "Newer systems of assessing surgical complication severity include the Accordion and Clavien grading systems. New endoscopic and interventional approaches to treating anastomotic leak and stricture and chyle leak can selectively decrease length of stay and costs of managing complications" (Low & Bodnar, 2013, p. 535). Perhaps these newer systems can improve the clinical documentation of surgeries, especially in the 'assessment' section.
While the results provided visible improvement in certain areas in regards to clinical documentation, the new system implementation had no impact on the section 'length of stay'. The most affected, 'Physical Examination' and 'Assessment' improved the most using E-SIHI. The 'Estimated Discharge Date' and 'Patient Education' improved the least and actually decreased in percentages with the new system implementation showing it works for 3 out of the 5 sections. Because of this, the new system implementation requires modifications to improve clinical documentation in all 5 sections.
A 2012 EMR study examining the transition from paper records to electronic records saw gains when hospitals implemented an easy to use electronic system. However, when hospitals implemented a more advanced system, there was a visible decrease in quality of services, especially in regards to accuracy of documentation.
Among all hospitals, implementing Level_3 systems yielded an incremental 0.35-0.49%age point increase in quality (over Level_2) across three conditions. Hospitals in bottom quartile of baseline quality increased 1.16-1.61%age points across three conditions for reaching Level_3. However, transitioning to Level_4 yielded an incremental decrease of 0.90-1.0 points for three conditions among all hospitals and 0.65-1.78 for bottom quartile hospitals (Appari, Eric Johnson, & Anthony, 2012, p. 354).
This means that hospitals benefit from easier to understand electronic systems than more advanced ones. Either King Khalid University staff need to be trained more effectively on how to use the new system or the system must be simplified in order to decrease error rates and increase accuracy and clinical documentation.
There were improvements in the medical reconciliation aspect of King Khalid University Hospital. With an improvement of 9% from 76% to 85%, the new system implementation improved all departments, especially the Medicine department with a 48% improvement from 32% Medication Reconciliation fully completed.to 80%. Some department lowered their percentages nevertheless. These are ICU with a 7% decrease from 93% to 86%, OB/GYN with a 10% decrease from 100% to 90%, and Surgery with a 6% decrease from 83% to 77%. Further analysis is needed to understand why these decreases happened. While it is positive that the mean percentage increase after system implementation, the decreases in percentage in 3 of the 7 departments reveals a need for reassessment.
Before new system implementation, the medication error rate of King Khalid University Hospital was 4,440. These medication errors included prescribing, preparation, administration, dispensing, and monitoring. Improvements in the previous sections showed some success with the new system implementation. Conversely, no success came from the new system implementation for medication error rate. In fact, the data revealed the medication error rate increased many times over from 15% to 85%. Why then does a system increase medication error rate if it is meant to increase clinical documentation thereby increasing accuracy via transcription?
This is something that will be investigated further in the recommendations section. There were positive changes still, when examining mean value of wrong labeling of Specimens in female phlebotomy. The Mean value of wrong labeling fell from 0.02% to 0.00% showing some positive performance with the new system implementation. EMRs as hypothesized, led to an increase in medication errors, along with some clinical documentation errors like loss of data or poor human-computer interactions. There were some positives such as increased medical documentation and medical reconciliation along with a decrease in wrong labelling, but the system needs improvement and the staff operating the system need additional training.
The research methodology provided results that revealed poor overall performance for the e-SIHI system in regards to clinical documentation and medication errors. This is not to say E-SIHI does not work. This just means King Khalid University Hospital staff need time in adjusting to the system and perhaps further training so as to increase accuracy while using the system. Adjustment from paper-based records to electronic records takes time.
While electronic health records are extremely helpful when it comes to data collection and data transference, it also takes a long time for staff to be trained and get used to performing certain actions. The medical professionals ay King Khalid University Hospital are highly trained and qualified. However, the transition in just a short time will not produce 100% improvement. To see some improvement is a positive step forward towards a complete overhaul of the medical records system and effective performance within the hospital.
The first step to improve the effectiveness of the system is introduction of new techniques that may help provide a higher rate of efficiency and quality. A 2013 study examined the positive results from EMRs called 'chart biopsy'. The use of EMRs or as others refer to EHRs has facilitated a developing new practice that referred to as pre-handoff or chart biopsy: "the activity of selectively examining portions of a patient's health record to gather specific data or information about that patient or to get a broader sense of the patient and the care that patient has received" (Hilligoss & Zheng, 2013, p. 260). The study identifies three functions of chart biopsy. They are:
1. receiving a summary of the patient;
2. organizing for handoff as well as successive care;
3. and shielding against possible partialities.
Chart biopsies seem to influence significant organizational and clinical processes. Among these are the quality and nature of handoff interactions, including the quality of care, and the suitability of dispositioning of patients. Chart biopsies may be a way to improve E-SIHI in some of the areas the results demonstrated decreases in quality and accuracy. Remembering back to simplicity as a key means of improving transition from paper to electronic records, chart biopsies is just one of several solutions that will be examined in the recommendations section as well as what can be done with regards to the potential of a new system being introduced. This is because while some of the results were positive, they were not enough to say the E-SIHI should be kept.
Perhaps the solution lies in a gradual transition from paper records to electronic records. Meaning, a facilitation of both paper and electronic health records. This can help those not technologically savvy become used to the shift from paper to electronic records while still maintaining a high level of patient care and data collection. A 2014 study revealed the various feelings associated with EHR use and how physicians attempting to avert uncertainty avoided EHR use while those not affected by uncertainty used it more. "Drawing on theories from the medical and organizational literatures, we identified three categories of perceptions of uncertainty: reduction, absorption, and hybrid. Uncertainty reductionists tended to exhibit high levels of EHR use, uncertainty absorbers tended to exhibit low levels of EHR use" (Lanham et al., 2014, p. 73).
By attempting to understand why the E-SIHI system was not as successful as anticipated, the next steps for College of Medicine King Khalid University Hospital will prove more fruitful in the near future. Aside from the negatives, the positives like medical reconciliation shows that some aspects of the system are working and should be carried over to continue providing improvements with respects to certain medical errors. EHRs are a crucial and vital step to improving medical care. Electronic data is easy to use, easy to collect, and fast to transfer from one place to another. However, hospitals and clinics need time to make a transition like this effective.
Hospitals and clinics need to perform this transition gradually. This is especially true if the system is complicated or complicated for the medical staff at these hospitals and clinics. Additional training will allow the implementation of new systems like E-SIHI to be easier. However, a simpler system implementation, even a hybrid one may be easier overall.
Recommendations
College of Medicine King Khalid University Hospital has begun the process of converting paper records to electronic records. They have an IT department with an acting Chairman of Computer Department by the name of Mr. Mansour Saad M. Al-Swaidan. The biggest recommendation begins with expanding and strengthening the IT/Computer Department. When examining the IT/Computer Department section of the Hospital website, there was little information available. Aside from the vision, mission, and value statements, nothing else was shown and the site overall looked like it needed to be updated. E-SIHI and systems like it require continual maintenance and trained specialists to be on hand to instruct medical staff on how to operate the system. When things like discharge information are not being handled effectively on such a system, this kind of problem reveals lack of training using the new system.
The IT/Computer Department has many uses. One of which, as stated earlier, is to maintain the electronic system. The other is to instruct new users on how to operate the system. The third is to continually assess the system and collect data for improvements and modifications to the system. Without these additions, the system will most likely experience errors and users will not have the training or knowledge needed to operate the system successfully and effectively. Any assessments will take longer and precious data that could be used for improvements will be lost or left unused.
It is truly up to the hospital to dedicate the time and resources to improve the IT/Computer Department. If they do so, they will see immediate results. They will also see better carry out of basic functions when medical staff use the E-SIHI. This of course leads to overall better performances and overall higher quality patient care. Higher quality patient care leads to higher levels of patient satisfaction.
While many hospitals in Saudi Arabia are making the transfer to being privately owned and insurance-driven, there are many hospitals that are still government run or follow protocols from a previous government-run system. "Introduction of electronic communication media in healthcare sector set up of the government is still an uncommon phenomenon due to many constraints such as non-availability of funds, unwilling to introduce, resistance by the employees and least importance given to decision-making process" (Chandra, Pandey, Sarkar, Naik, & Aggarwal, 2016, p. 68). That means that medical staff trained in these kinds of hospitals will be far more resistant to changes that include things like introduction to new technologies and new systems like E-SIHI. Change-resistant employees often prove the hardest to train when it comes to using new systems and technologies. Therefore, the next recommendation is to identify change-resistant staff and possibly giving them additional training or looking for replacements that are technologically savvy and can handle the new electronic systems.
While there are shortages for nurses and doctors all over the world, there is a need to acknowledge the lack of training as well as the shortage. Available medical staff lack fundamental training in using technology and this must be addressed. New nurses and other medical staff may be more used to using technology in their day-to-day life so if available can be used to replaced change-resistant employees. If none are available, the current staff must be trained in order to meet the demands.
Another thing to examine is the health IT system in the hospital and seeing if it meets the needs of the hospital. A 2013 study determined several reasons why there is unsatisfactory performance of health IT to date. These recognized factors are: "sluggish adoption of health IT systems, coupled with the choice of systems that are neither interoperable nor easy to use; and the failure of health care providers and institutions to reengineer care processes to reap the full benefits of health IT" (Kellermann & Jones, 2013, p. 63). If a health IT system is not being used in the way that it should, that causes a waste of resources and a lack of communication. Perhaps the reason why some of the department decreased in performance and accuracy was due to lack of communication brought on by the implementation of a foreign system. An EMR system can be very helpful for fast delivery of high quality patient care. However, if there is no training to facilitate greater use of such a system and the communication between departments is not improved, then it all becomes a burden to medical staff and a waste of time, energy, and hospital resources.
Therefore, the next recommendation is to create better communication between departments to facilitate greater ease of transition to E-SIHI. Departments in hospitals often talk to each other. Making the technology geared towards improving such communication will greatly improve the use of a health IT system overall. It will also promote solidarity among medical professionals and staff within the hospital and reduce error rates.
Knowing what is wrong is one way to improve a health IT system. Another is knowing what is done write. A 2014 study identified what helped propel successful implementation of an EHR system. "EHR implementation best practice contains effective, clear communication. EHR implementation best practice contains careful planning for system migration" (Boonstra, Versluis, & Vos, 2014, p. 382). If a new system is introduced without careful planning and room for clear communication, nothing will be successfully accomplished. For the hospital to improve their performance while using E-SIHI, they have to create strategies based on evidence found in research of what works best with health IT systems. As mentioned in the study, clear communication is requirement for successful implementation. The next recommendation then has to do with communication via monthly meetings.
These meetings can be inter-departmental and departmental meetings where staff discuss any problems they have encountered with implementation of E-SIHI. Not only would these meetings improve communication, but they would also help medical staff build rapport and trust amongst each other and facilitate positive changes. Staff inexperienced with the system would have the opportunity to ask questions on what they will have to do. Staff will also get a chance to train those that are new as well as identify those resistant to changes. It is an overall effective strategy to increase communication and should be implemented to help with the new E-SIHI system.
The next recommendation has to do with investment. As described in this 2016, article investment is necessary to achieve positive results. "Hospitals are characterized by high levels of technical expertise as well as patient interactions. In an attempt to improve their performance along these dimensions, hospitals are making significant investments in health information technologies (HIT)" (Sharma, Chandrasekaran, Boyer, & McDermott, 2016, p. 25). The hospital must invest in health information technologies. That means increasing its IT/Computer Department, updating the website, and making things like patient registration available to do via the internet. These things can make the switch from paper to electronic medical records much easier to handle and implement.
An organization has to spend the money in order to get the results they need. Things like research and analysis can greatly help identify best practices that are often lacking in larger studies. "However, the effect of EHRs on ambulatory quality is unclear, with several large studies finding no effect" (Kern, Barron, Dhopeshwarkar, Edwards, & Kaushal, 2012, p. 496). Creating studies from available data can not only help the hospital, but create further opportunities for research and analysis. Research and analysis are crucial aspects in modifying and making better any sort of program or new system implementation, especially when it comes to data.
The last recommendation comes in the form of recognizing the importance na duse of big data. The quantity of data being digitally stored and collected is massive and increasing quickly. "As a result, the science of data management and analysis is also advancing to enable organizations to convert this vast resource into information and knowledge that helps them achieve their objectives" (Murdoch & Detsky, 2013, p. 1351). By understanding the importance of data and how it can be used to improve performance and improve quality patient care, organizations like College of Medicine King Khalid University Hospital will be able to see marked improvements quickly. They will also be able to see innovations as they will be able to faster identify any weaknesses in certain areas and so forth. So many uses for big data are available. Without taking the chance and experiencing the shift and innovations, performance will continue to decline or at best slowly progress. Everything in medicine is shifting to electronic. It is time for College of Medicine King Khalid University Hospital to make that leap the right way by putting forth evidence-based practices and improving communication.
References
Appari, A., Eric Johnson, M., & Anthony, D. (2012). Meaningful Use of Electronic Health Record Systems and Process Quality of Care: Evidence from a Panel Data Analysis of U.S. Acute-Care Hospitals. Health Serv Res, 48(2pt1), 354-375. http://dx.doi.org/10.1111/j.1475-6773.2012.01448.x
Boonstra, A., Versluis, A., & Vos, J. (2014). Implementing electronic health records in hospitals: a systematic literature review. BMC Health Services Research, 14(1), 370. http://dx.doi.org/10.1186/1472-6963-14-370
Chandra, H., Pandey, R., Sarkar, A., Naik, S., & Aggarwal, R. (2016). Introducing the Computer Aided Information Technology — An Administrative Experience in Government Tertiary Care Hospital (An Innovation for Effective, Efficient and Healthy Practices by E-Governance). Indian Journal of Medical Informatics, 1(2), 68-81. Retrieved from http://www.ijmi.org/index.php/ijmi/article/view/327
Hilligoss, B. & Zheng, K. (2013). Chart biopsy: an emerging medical practice enabled by electronic health records and its impacts on emergency department — inpatient admission handoffs. Journal of The American Medical Informatics Association, 20(2), 260-267. http://dx.doi.org/10.1136/amiajnl-2012-001065
Kellermann, A. & Jones, S. (2013). What It Will Take to Achieve the As-Yet-Unfulfilled Promises Of Health Information Technology. Health Affairs, 32(1), 63-68. http://dx.doi.org/10.1377/hlthaff.2012.0693
Kern, L., Barron, Y., Dhopeshwarkar, R., Edwards, A., & Kaushal, R. (2012). Electronic Health Records and Ambulatory Quality of Care. J GEN INTERN MED, 28(4), 496-503. http://dx.doi.org/10.1007/s11606-012-2237-8
Lanham, H., Sittig, D., Leykum, L., Parchman, M., Pugh, J., & McDaniel, R. (2014). Understanding differences in electronic health record (EHR) use: linking individual physicians' perceptions of uncertainty and EHR use patterns in ambulatory care. Journal of The American Medical Informatics Association,21(1), 73-81. http://dx.doi.org/10.1136/amiajnl-2012-001377
Low, D. & Bodnar, A. (2013). Update on Clinical Impact, Documentation, and Management of Complications Associated with Esophagectomy. Thoracic Surgery Clinics, 23(4), 535-550. http://dx.doi.org/10.1016/j.thorsurg.2013.07.003
Murdoch, T. & Detsky, A. (2013). The Inevitable Application of Big Data to Health Care. JAMA, 309(13), 1351. http://dx.doi.org/10.1001/jama.2013.393
Sharma, L., Chandrasekaran, A., Boyer, K., & McDermott, C. (2016). The impact of Health Information Technology bundles on Hospital performance: An econometric study. Journal of Operations Management, 41, 25-41. http://dx.doi.org/10.1016/j.jom.2015.10.001
---
Are you busy and do not have time to handle your assignment? Are you scared that your paper will not make the grade? Do you have responsibilities that may hinder you from turning in your assignment on time? Are you tired and can barely handle your assignment? Are your grades inconsistent?
Whichever your reason is, it is valid! You can get professional academic help from our service at affordable rates. We have a team of professional academic writers who can handle all your assignments.
Plagiarism free papers
Timely delivery
Any deadline
Skilled, Experienced Native English Writers
Subject-relevant academic writer
Adherence to paper instructions
Ability to tackle bulk assignments
Reasonable prices
24/7 Customer Support
Get superb grades consistently
Online Academic Help With Different Subjects
Literature
Students barely have time to read. We got you! Have your literature essay or book review written without having the hassle of reading the book. You can get your literature paper custom-written for you by our literature specialists.
Finance
Do you struggle with finance? No need to torture yourself if finance is not your cup of tea. You can order your finance paper from our academic writing service and get 100% original work from competent finance experts.
Computer science
Computer science is a tough subject. Fortunately, our computer science experts are up to the match. No need to stress and have sleepless nights. Our academic writers will tackle all your computer science assignments and deliver them on time. Let us handle all your python, java, ruby, JavaScript, php , C+ assignments!
Psychology
While psychology may be an interesting subject, you may lack sufficient time to handle your assignments. Don't despair; by using our academic writing service, you can be assured of perfect grades. Moreover, your grades will be consistent.
Engineering
Engineering is quite a demanding subject. Students face a lot of pressure and barely have enough time to do what they love to do. Our academic writing service got you covered! Our engineering specialists follow the paper instructions and ensure timely delivery of the paper.
Nursing
In the nursing course, you may have difficulties with literature reviews, annotated bibliographies, critical essays, and other assignments. Our nursing assignment writers will offer you professional nursing paper help at low prices.
Sociology
Truth be told, sociology papers can be quite exhausting. Our academic writing service relieves you of fatigue, pressure, and stress. You can relax and have peace of mind as our academic writers handle your sociology assignment.
Business
We take pride in having some of the best business writers in the industry. Our business writers have a lot of experience in the field. They are reliable, and you can be assured of a high-grade paper. They are able to handle business papers of any subject, length, deadline, and difficulty!
Statistics
We boast of having some of the most experienced statistics experts in the industry. Our statistics experts have diverse skills, expertise, and knowledge to handle any kind of assignment. They have access to all kinds of software to get your assignment done.
Law
Writing a law essay may prove to be an insurmountable obstacle, especially when you need to know the peculiarities of the legislative framework. Take advantage of our top-notch law specialists and get superb grades and 100% satisfaction.
What discipline/subjects do you deal in?
We have highlighted some of the most popular subjects we handle above. Those are just a tip of the iceberg. We deal in all academic disciplines since our writers are as diverse. They have been drawn from across all disciplines, and orders are assigned to those writers believed to be the best in the field. In a nutshell, there is no task we cannot handle; all you need to do is place your order with us. As long as your instructions are clear, just trust we shall deliver irrespective of the discipline.
Are your writers competent enough to handle my paper?
Our essay writers are graduates with bachelor's, masters, Ph.D., and doctorate degrees in various subjects. The minimum requirement to be an essay writer with our essay writing service is to have a college degree. All our academic writers have a minimum of two years of academic writing. We have a stringent recruitment process to ensure that we get only the most competent essay writers in the industry. We also ensure that the writers are handsomely compensated for their value. The majority of our writers are native English speakers. As such, the fluency of language and grammar is impeccable.
What if I don't like the paper?
There is a very low likelihood that you won't like the paper.
Reasons being:
When assigning your order, we match the paper's discipline with the writer's field/specialization. Since all our writers are graduates, we match the paper's subject with the field the writer studied. For instance, if it's a nursing paper, only a nursing graduate and writer will handle it. Furthermore, all our writers have academic writing experience and top-notch research skills.
We have a quality assurance that reviews the paper before it gets to you. As such, we ensure that you get a paper that meets the required standard and will most definitely make the grade.
In the event that you don't like your paper:
The writer will revise the paper up to your pleasing. You have unlimited revisions. You simply need to highlight what specifically you don't like about the paper, and the writer will make the amendments. The paper will be revised until you are satisfied. Revisions are free of charge
We will have a different writer write the paper from scratch.
Last resort, if the above does not work, we will refund your money.
Will the professor find out I didn't write the paper myself?
Not at all. All papers are written from scratch. There is no way your tutor or instructor will realize that you did not write the paper yourself. In fact, we recommend using our assignment help services for consistent results.
What if the paper is plagiarized?
We check all papers for plagiarism before we submit them. We use powerful plagiarism checking software such as SafeAssign, LopesWrite, and Turnitin. We also upload the plagiarism report so that you can review it. We understand that plagiarism is academic suicide. We would not take the risk of submitting plagiarized work and jeopardize your academic journey. Furthermore, we do not sell or use prewritten papers, and each paper is written from scratch.
When will I get my paper?
You determine when you get the paper by setting the deadline when placing the order. All papers are delivered within the deadline. We are well aware that we operate in a time-sensitive industry. As such, we have laid out strategies to ensure that the client receives the paper on time and they never miss the deadline. We understand that papers that are submitted late have some points deducted. We do not want you to miss any points due to late submission. We work on beating deadlines by huge margins in order to ensure that you have ample time to review the paper before you submit it.
Will anyone find out that I used your services?
We have a privacy and confidentiality policy that guides our work. We NEVER share any customer information with third parties. Noone will ever know that you used our assignment help services. It's only between you and us. We are bound by our policies to protect the customer's identity and information. All your information, such as your names, phone number, email, order information, and so on, are protected. We have robust security systems that ensure that your data is protected. Hacking our systems is close to impossible, and it has never happened.
How our Assignment  Help Service Works
You fill all the paper instructions in the order form. Make sure you include all the helpful materials so that our academic writers can deliver the perfect paper. It will also help to eliminate unnecessary revisions.
2.      Pay for the order
Proceed to pay for the paper so that it can be assigned to one of our expert academic writers. The paper subject is matched with the writer's area of specialization.
3.      Track the progress
You communicate with the writer and know about the progress of the paper. The client can ask the writer for drafts of the paper. The client can upload extra material and include additional instructions from the lecturer. Receive a paper.
4.      Download the paper
The paper is sent to your email and uploaded to your personal account. You also get a plagiarism report attached to your paper.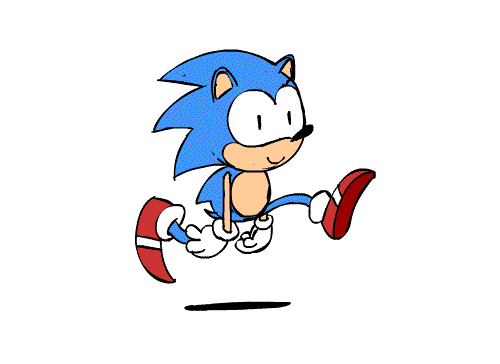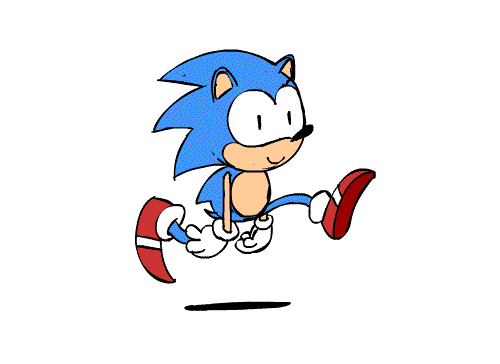 PLACE THIS ORDER OR A SIMILAR ORDER WITH US TODAY AND GET A PERFECT SCORE!!!
---