Expedia is a holding company that operates a number of travel-related Internet properties, including Expedia.com and global variants, Hotwire.com, TripAdvisor and others. Expedia began as a unit of Microsoft, conducting travel bookings, but has since expanded beyond that narrow mandate (ExpediaInc.com, 2010). One of these arms is a package travel segment. The macroenvironment for Expedia therefore is the broader travel market, while the microenvironment is the package holiday industry.
The overall travel industry is one of the largest industries in the world. In 2009, the World Tourism Organization estimated there were 880 million international tourist arrivals globally, a 4% decline from the previous year (UNWTO, Jan 2010). The industry has restored growth in 2010, with international tourist arrivals up 7% in the first eight months of the year on a year-over-year basis, although the industry sees growth slowing in 2011 (UNWTO, Nov 2010). The total industry value in 2009 was worth $852 billion (UNWTO, Oct 2010).
The industry is highly fragmented, with firms competing in segments and subsegments related to transportation, accommodation, dining, attractions and services. For the most part, Expedia competes in services by providing information and by linking consumers with providers. Demand in the travel industry overall is driven by seasonality and macroeconomic factors. The reduction in travelers in 2009 was attributed to the global economic downturn, for example (UNWTO, Jan 2010). An example of a seasonal factor would be for example the softer than average August of this year, which UNWTO attributed to Ramadan being in August this year, reducing tourism from the Islamic world (UNWTO, Oct 2010).
The packaged travel segment consists of travel agents and providers who market a combination of transportation, accommodation and possibly other elements as well. The packaged travel industry is popular in Western nations and appeals to specific psychographics. The packaged travel industry in the United States is worth approximately $12.3 billion. There is intense competition within the industry, given that there are over 700 firms. Prospects for the industry are roughly in line with global travel industry prospects, so there is a high degree of correlation between the two (ASTA, 2009).
Travel agents such as Expedia are an important component of the package travel business. Of the providers surveyed, 58% indicated that travel agents were critical to their business. Clients utilizing travel agents tended to be between the ages of 21 and 59, with older demographics preferring to approach providers directly (ASTA, 2009). Travels agents include those in offices (bricks and mortar) and those online. Expedia has both merchant and agency business models, each of which is involved in package tourism. According to the company's revenue recognition policy, it does not outline its package revenues specifically, but rather divides them between the merchant and agency business models (2009 Annual Report).
Porter's Five Forces model can be used to determine the pricing conditions within an industry. The five forces are power of buyers, power of suppliers, threat of substitution, threat of new entrants and intensity of rivalry (QuickMBA, 2010). Buyers have significant pricing power over Expedia, largely because there are no switching costs, buyers have access to a vast amount of information and because they are price sensitive. Suppliers have low pricing power over Expedia. They depend on Expedia for volume, they are not concentrated and Expedia has low switching costs.
There is moderate threat of substitution. A substitute for package tours would be making arrangements yourself, and this is something many consumers are willing to do. The price-performance tradeoff does not necessarily favor Expedia, and there are no switching costs. There are few barriers to entry to the industry, although there are significant capital barriers to becoming as large or as well-known as Expedia's brands. But access to distribution is low and government policy lenient, therefore the threat of new entrants is moderate. The intensity of rivalry is moderate. The fragmented nature of the industry means that Expedia does not have strong rivalry with most firms, but it does have rivalries with its largest competitors. That there are no significant exit barriers decreases intensity, but overcapacity, slow growth and strong brand identity among key players increases this intensity. Overall, the industry is a moderately favorable one in which to operate, more so for the stronger players with established brand names, such as Expedia.
The PESTLE analysis can help to understand some of the external market conditions that affect the industry. Politically, there is little involvement in the industry beyond basic regulation. It may, however, impact the choice of destinations, which impacts the economics of individual packages, but on aggregate Expedia has the ability to adjust to such changes. The economic environment has a strong influence on the general growth in the industry. The current economic climate is relatively poor, and the increased growth of 2010 is expected to come at the expense of growth in 2011. The social climate is generally favorable — not only are vacations popular but there is a strong long-term growth trajectory predicted as the baby boomers retire and start to take more vacations (Travel Daily, 2010).
Technology has been a driving factor for Expedia's success. That most consumers under the age of 60 utilize technology and agents to book their package travel indicates that over the long-run, firms with the best technology and the best Internet brands will come to dominate the industry at the expense of other travel firms. Expedia is a leader in this field. The legal environment is relatively tricky for Expedia. The company's 2009 Annual Report indicates a large number of legal actions taken against the company, creating a fairly large potential liability. The environment is a background concern at present. While the environmental impacts of the travel industry are apparent in terms of fossil fuel usage and environmental degradation, consumers generally do not factor this into their decision making. Those interested in eco-tourism are a small niche, and are generally less inclined towards package tourism. Among Expedia's core package customers, the environment is a low impact factor.
To succeed in the package tourism market going forward, Expedia will need to do a couple of things. The first is that it needs to leverage its strong brand and become the dominant player in online travel. The second is that the company needs to ensure that the baby boomers, most of whom are currently becoming accustomed to booking online, continue to do so once they get older. This will help the company to capture a greater share of the market simply by virtue of the Internet capturing a greater share of the market.
Task B
In order to successfully gauge the strategic fit between Expedia and the package holiday industry an analysis should be undertaken with respect to its capabilities and resources. The first part of this section will focus on the company's resources while the second part will reflect its capabilities, in particular with respect to core competencies from which Expedia derives its competitive advantages.
The first set of resources for Expedia is financial. The company, no longer a part of Microsoft, does not have access to that company's financial resources. Expedia does however have a decent financial war chest to help underwrite its competitive strategies. The company has nearly $700 million in cash and $2.6 billion in equity (MSN Moneycentral, 2010). These figures are lower than in previous years, however, as Expedia has taken some writedowns on acquisitions, reducing the firm's total book value, most notably a $2.76 billion writedown in 2008 on goodwill. This is combined with lower bookings due to the economic downturn (Ogg, 2009). It should be noted, however, that these resources are among the best in this highly-fragmented industry. Close competitor Priceline might be the only competitor with the financial resources that Expedia has.
Another resource is the company's brand. Expedia is the #414 ranked website by traffic, the #1 travel consolidator website by traffic, the #122 website by traffic in the United States. TripAdvisor is the #346-ranked site in the world, #212 in the U.S. (Alexa.com, 2010). These figures are higher than any of the other competitors. The company therefore has the highest brand value of any of its competitors. Non-Internet competitors are not close to the brand value that Expedia has.
The family of sites, which includes Hotels.com, TripAdvisor and Hotwire.com, all serves to drive traffic to Expedia. TripAdvisor is more popular than Expedia and at this point is the most popular source of general travel information and drives traffic to Expedia. The other sites also serve to drive traffic to Expedia as well. Expedia's major competitors do not have this advantage, as they are either standalone websites or are bricks-and-mortar competitors that rely on traditional marketing in order to drive traffic.
The experience of the principles at Expedia is also an asset that is another unique resource for Expedia. The team has extensive experience in online marketing of packaged vacations, and has experience in packaged vacations in general. Many competitors have similar experience in packaged vacations, but Expedia has some of the best experience in online travel marketing, given that they have been operating in the industry since 1996. This experience also extends to partnerships throughout the industry, for example with major hotel chains and airline groups. Expedia is able to work with those companies to package off unused capacity in exchange for superior pricing and exclusive deals on attractive packages.
It must be considered that the combined effect of Expedia's experience, strong brand and high traffic, along with its ample financial might, enables the company to compete as a cost leader in the packaged vacation business, as well as operate a differentiated strategy. The Expedia website will be able to consistently offer very low prices, because it does substantial volume. The high traffic also allows the company to offer packages that other travel agents simply cannot offer. Expedia can gain exclusive deals, based on its partnerships within the industry, and these will be tough for most competitors to match.
In addition, Expedia's family of brands allows it to drive more traffic to its websites than its competitors can. One of the ramifications of this is that Expedia is able to increase its volume, allowing it to reduce prices further. In addition, Expedia can use the popularity of other sites in its family, particularly TripAdvisor, to drive traffic not only to Expedia, but away from other consolidators.
The site also has developed a core competency in bundling packages, something that has emerged over the years of its operations. Expedia has processed hundreds of thousands of transactions since its inception, and many of these were travel packages that its customers built for themselves. The company now has the ability to compile this information, which allows it to offer packages that are more attractive to its customers. This internal market research gives Expedia a formal base of knowledge that most of its competitors do not have in any formal format.
When all of this is put together, Expedia has a lot of strengths from which to gain advantage over its competitors. There are competitors such as Priceline that can match some of the strengths, but no competitor can match all of the strengths. In addition, Expedia does not have many glaring weaknesses. Its traffic suffered when the global tourism industry in general and packaged tourism in particular suffered, and there have been points where Expedia perhaps overpaid for certain assets, but the core of its business model is strong and its competitive advantages appear difficult to match for almost all of its competitors. Over time, shopping for packaged travel has shifted to the online sphere, and this has allowed Expedia to grow rapidly over the past fifteen years. The company is poised to leverage its strengths increasingly in the coming years, as its offline competitors become weaker and the market for packaged travel become stronger.
Task C
There are two most important sources of opportunity in the packaged travel business in the future. These are the impending retirement en masse of the baby boomers and the increasing shift to online travel purchasing. The baby boomers retiring means that the global travel business is expecting a substantial increase in the coming years. This effect will be particularly pronounced in the parts of the world that experienced the largest baby boom, including core Expedia markets of the U.S., Canada and the UK. The company, therefore, is well positioned to gain simply by virtue of the fact that the market is going to grow rapidly. Expedia does not need to improve its market share in order to share in this gain.
The shift to online travel purchasing is also something from which Expedia is positioned to benefit. The customers who today are not buying their travel online tend to be 60 years or older. Over time, new members of this group will come from generations that area currently tech-savvy and making their purchases online. As a result, there is going to be a shift in the coming years away from bricks-and-mortar package travel sellers to Internet-based ones. At present, there are few such sellers who have the Internet experience and strong brand recognition of Expedia. Moreover, the family of sites that can drive traffic to Expedia — especially the industry-dominant Trip Advisor — gives Expedia a source of competitive advantage that will be difficult for even the most powerful of competitors to match.
Expedia is also well-positioned with respect to its ability to simultaneously pursue a cost leadership strategy and a differentiated strategy. The cost leadership strategy can be executed on the basis of Expedia having a significant advantage in pricing power compared with other consolidators on the basis of its size, traffic and financial resources. The traffic also allows the company to provide packaged holidays that cater to niche audiences, which is something that most providers cannot do profitably.
In addition to analyzing Expedia's ability to capture upcoming market opportunities, its ability to deal with threats must also be taken into consideration. The company's main two threats are those of competition and those of the economy. The economy is a threat mainly to the company's growth, not its market share. Expedia has the financial resources to withstand any downturns in the global travel market for the foreseeable future.
The most significant threat comes from competition. There are few barriers to entry, but there are barriers to reaching the size and scope of Expedia. Many firms, however, have financial resources and brand power that exceed those of Expedia. These companies include Amazon and Wal-Mart, but there are others as well. Amazon in particular has extensive experience in online retailing and Wal-Mart has experience and expertise in merchandising. Either of these firms, should they decide to enter the packaged business, could threaten Expedia within years if not months. While the family of sites can act as a hedge against these new entrants, Expedia must be aware that consumers have very low switching costs. They can acquire information from anywhere, and shop around for the best deal. Expedia will need to have exclusivity agreements with top providers, based on its database of past purchases, in order to adequately fend off such challenges.
Overall, however, Expedia is in a strong business position. The company's resources match well with the opportunities that are in the market, and the resources can also be used to defend the firm's market share, if not profitability. There is little reason to believe that under current market conditions Expedia will not continue to grow and prosper.
The set of competitive advantages that Expedia has, especially the family of websites and the 14-year history in the online travel business, will allow it to wage battle against all but the strongest of potential competitors. The firm has strong partners within the travel industry, particularly in accommodation and transportation, and these providers can help to insulate Expedia by providing the company with low prices and an extensive selection of bundles from which to choose. Expedia's proprietary stock of information can allow it to form the most attractive packages possible for its clients. As a result, Expedia has all of the tools that it needs to capture a greater share of what is expected to be a strongly growing market over the coming years. The only question that remains at this point, is whether or not the company will be able to execute this strategy. It is recommended that Expedia build market share quickly over the coming years, however, in order to keep larger, better financed competitors with strong brands from entering the industry, as they have undoubtedly noticed the strong potential in packaged holiday sales online already.
Works Cited:
2009 Expedia Annual Report. Retrieved December 8, 2010 from http://files.shareholder.com/downloads/EXPE/1089237301x0x380770/B0610802-5ED2-481C-AE99-C00480EE5DB6/ar09.pdf
Alexa.com. (2010). Retrieved December 8, 2010 from http://www.alexa.com/
ASTA. (2009). ASTA releases landmark survey study on U.S. packaged travel industry. American Society of Travel Agents. Retrieved December 8, 2010 from http://www.asta.org/news/prdetail.cfm?itemnumber=5490
ExpediaInc.com. (2010). Company facts & history. Expedia. Retrieved December 8, 2010 from http://www.expediainc.com/company.cfm
MSN Moneycentral: Expedia. (2010). Retrieved December 8, 2010 from http://moneycentral.msn.com/investor/invsub/results/statemnt.aspx?Symbol=EXPE&lstStatement=Income&stmtView=Ann
Ogg, J. (2009). Priceline soars, Expedia lands in Hudson River. 24/7 Wall Street. Retrieved December 8, 2010 from http://247wallst.com/2009/02/19/priceline-soars-expedia-lands-in-hudson-river-pcln-expe-oww/
QuickMBA. (2010). Porter's five forces. QuickMBA.com. Retrieved December 8, 2010 from http://www.quickmba.com/strategy/porter.shtml
Travel Daily. (2010). Travel industry on verge of a "golden age" says survey. Travel Daily.co.uk. Retrieved December 8, 2010 from http://www.traveldaily.co.uk/AsiaPacificNews/Detail.aspx?Section=21289
UNWTO. (Jan, 2010). International tourism on track for a rebound after an exceptionally challenging 2009. UNWTO. Retrieved December 8, 2010 from http://www.unwto.org/media/news/en/press_det.php?id=5361
UNWTO (Oct, 2010). UNWTO world tourism barometer. UNWTO. Retrieved December 8, 2010 from http://www.unwto.org/facts/eng/pdf/barometer/UNWTO_Barom10_3_en_excerpt.pdf
UNWTO. (Nov, 2010). International tourist arrivals back at pre-crisis levels. UNWTO. Retrieved December 8, 2010 from http://www.unwto.org/media/news/en/press_det.php?id=6961&idioma=E
---
Are you busy and do not have time to handle your assignment? Are you scared that your paper will not make the grade? Do you have responsibilities that may hinder you from turning in your assignment on time? Are you tired and can barely handle your assignment? Are your grades inconsistent?
Whichever your reason is, it is valid! You can get professional academic help from our service at affordable rates. We have a team of professional academic writers who can handle all your assignments.
Plagiarism free papers
Timely delivery
Any deadline
Skilled, Experienced Native English Writers
Subject-relevant academic writer
Adherence to paper instructions
Ability to tackle bulk assignments
Reasonable prices
24/7 Customer Support
Get superb grades consistently
Online Academic Help With Different Subjects
Literature
Students barely have time to read. We got you! Have your literature essay or book review written without having the hassle of reading the book. You can get your literature paper custom-written for you by our literature specialists.
Finance
Do you struggle with finance? No need to torture yourself if finance is not your cup of tea. You can order your finance paper from our academic writing service and get 100% original work from competent finance experts.
Computer science
Computer science is a tough subject. Fortunately, our computer science experts are up to the match. No need to stress and have sleepless nights. Our academic writers will tackle all your computer science assignments and deliver them on time. Let us handle all your python, java, ruby, JavaScript, php , C+ assignments!
Psychology
While psychology may be an interesting subject, you may lack sufficient time to handle your assignments. Don't despair; by using our academic writing service, you can be assured of perfect grades. Moreover, your grades will be consistent.
Engineering
Engineering is quite a demanding subject. Students face a lot of pressure and barely have enough time to do what they love to do. Our academic writing service got you covered! Our engineering specialists follow the paper instructions and ensure timely delivery of the paper.
Nursing
In the nursing course, you may have difficulties with literature reviews, annotated bibliographies, critical essays, and other assignments. Our nursing assignment writers will offer you professional nursing paper help at low prices.
Sociology
Truth be told, sociology papers can be quite exhausting. Our academic writing service relieves you of fatigue, pressure, and stress. You can relax and have peace of mind as our academic writers handle your sociology assignment.
Business
We take pride in having some of the best business writers in the industry. Our business writers have a lot of experience in the field. They are reliable, and you can be assured of a high-grade paper. They are able to handle business papers of any subject, length, deadline, and difficulty!
Statistics
We boast of having some of the most experienced statistics experts in the industry. Our statistics experts have diverse skills, expertise, and knowledge to handle any kind of assignment. They have access to all kinds of software to get your assignment done.
Law
Writing a law essay may prove to be an insurmountable obstacle, especially when you need to know the peculiarities of the legislative framework. Take advantage of our top-notch law specialists and get superb grades and 100% satisfaction.
What discipline/subjects do you deal in?
We have highlighted some of the most popular subjects we handle above. Those are just a tip of the iceberg. We deal in all academic disciplines since our writers are as diverse. They have been drawn from across all disciplines, and orders are assigned to those writers believed to be the best in the field. In a nutshell, there is no task we cannot handle; all you need to do is place your order with us. As long as your instructions are clear, just trust we shall deliver irrespective of the discipline.
Are your writers competent enough to handle my paper?
Our essay writers are graduates with bachelor's, masters, Ph.D., and doctorate degrees in various subjects. The minimum requirement to be an essay writer with our essay writing service is to have a college degree. All our academic writers have a minimum of two years of academic writing. We have a stringent recruitment process to ensure that we get only the most competent essay writers in the industry. We also ensure that the writers are handsomely compensated for their value. The majority of our writers are native English speakers. As such, the fluency of language and grammar is impeccable.
What if I don't like the paper?
There is a very low likelihood that you won't like the paper.
Reasons being:
When assigning your order, we match the paper's discipline with the writer's field/specialization. Since all our writers are graduates, we match the paper's subject with the field the writer studied. For instance, if it's a nursing paper, only a nursing graduate and writer will handle it. Furthermore, all our writers have academic writing experience and top-notch research skills.
We have a quality assurance that reviews the paper before it gets to you. As such, we ensure that you get a paper that meets the required standard and will most definitely make the grade.
In the event that you don't like your paper:
The writer will revise the paper up to your pleasing. You have unlimited revisions. You simply need to highlight what specifically you don't like about the paper, and the writer will make the amendments. The paper will be revised until you are satisfied. Revisions are free of charge
We will have a different writer write the paper from scratch.
Last resort, if the above does not work, we will refund your money.
Will the professor find out I didn't write the paper myself?
Not at all. All papers are written from scratch. There is no way your tutor or instructor will realize that you did not write the paper yourself. In fact, we recommend using our assignment help services for consistent results.
What if the paper is plagiarized?
We check all papers for plagiarism before we submit them. We use powerful plagiarism checking software such as SafeAssign, LopesWrite, and Turnitin. We also upload the plagiarism report so that you can review it. We understand that plagiarism is academic suicide. We would not take the risk of submitting plagiarized work and jeopardize your academic journey. Furthermore, we do not sell or use prewritten papers, and each paper is written from scratch.
When will I get my paper?
You determine when you get the paper by setting the deadline when placing the order. All papers are delivered within the deadline. We are well aware that we operate in a time-sensitive industry. As such, we have laid out strategies to ensure that the client receives the paper on time and they never miss the deadline. We understand that papers that are submitted late have some points deducted. We do not want you to miss any points due to late submission. We work on beating deadlines by huge margins in order to ensure that you have ample time to review the paper before you submit it.
Will anyone find out that I used your services?
We have a privacy and confidentiality policy that guides our work. We NEVER share any customer information with third parties. Noone will ever know that you used our assignment help services. It's only between you and us. We are bound by our policies to protect the customer's identity and information. All your information, such as your names, phone number, email, order information, and so on, are protected. We have robust security systems that ensure that your data is protected. Hacking our systems is close to impossible, and it has never happened.
How our Assignment  Help Service Works
You fill all the paper instructions in the order form. Make sure you include all the helpful materials so that our academic writers can deliver the perfect paper. It will also help to eliminate unnecessary revisions.
2.      Pay for the order
Proceed to pay for the paper so that it can be assigned to one of our expert academic writers. The paper subject is matched with the writer's area of specialization.
3.      Track the progress
You communicate with the writer and know about the progress of the paper. The client can ask the writer for drafts of the paper. The client can upload extra material and include additional instructions from the lecturer. Receive a paper.
4.      Download the paper
The paper is sent to your email and uploaded to your personal account. You also get a plagiarism report attached to your paper.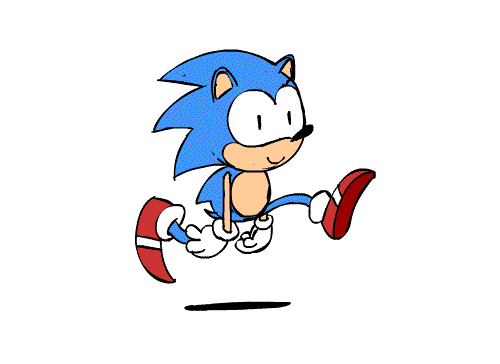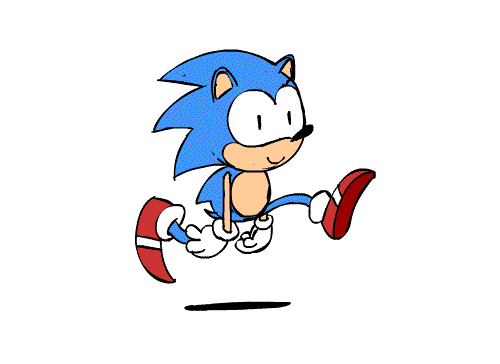 PLACE THIS ORDER OR A SIMILAR ORDER WITH US TODAY AND GET A PERFECT SCORE!!!
---