FDA Health Policy on Intravesical Botox
HIGH PUBLIC DEMAND
The normal bladder sends nerve messages to the brain when the bladder is full (MD Guidelines, 2010). The brain responds by commanding bladder muscles to tighten or relax. Failure to transmit these messages causes a disorder called neurogenic bladder malfunction. It interferes with normal bladder control and the its function as a reservoir for urine. This disorder may result from trauma to the brain, spinal cord or congenital abnormalities. It is either flaccid or spastic. A flaccid neurogenic bladder is distended and constantly leaks small amounts of urine. A spastic neurogenic bladder is very distended and drives urine back to the kidneys. This asserts abnormal pressure and damages kidney tissues and, if prolonged, renders the bladder susceptible to infection. Risk factors include diabetes, multiple sclerosis, amyotropic lateral sclerosis, Parkinson's Disease, herpes zoster infections, and syphilis. Persons with neurological disorders, have had pelvic surgery or experienced trauma are more prone. Statistics say that incontinence occurs in 8.5% of women and 1.6% in men between 15 and 64 (Lansang as qtd in MD Guidelines). In the U.S., neurogenic bladder develops in 40-90% of persons with multiple sclerosis, 37-72% of those with Parkinson's Disease, ad 15% of those who have suffered stroke (MD Guidelines).
Non-neurogenic bladder malfunction is now known as overactive bladder or OAB
(Ellsworth & Kirshenbaum, 2010 p 29). OAB is common and affects 17% of both men and women 40 years old and older. It is characterized by the urgency to pass urine frequently and at night and difficult to defer. The condition suggests urodynamically demonstrable detrusor over-activity related to other forms of urethrovesical disorder. It has as yet no known cause. Urine is passed 8 or more a day. Persons suffering from OAB
often suffer a loss of self-esteem, guilt feelings, fear of being a burden to family and friends, and fear and embarrassment for the smell of urine. They often limit or reduce social activities and to places where bathrooms are accessible. At home, they use specialized underwear, protective bedding, and dark and thick clothes to hide these underclothes. Their condition leads to work absenteeism and decreased productivity, avoidance or limitation of physical activity and strained sexual relationships for fear or leakage or the odor of urine. OAB develops in 65% of men and 67% of women whose symptoms have definite effects on their daily lives. Medications are in clinical trials for disorders affecting components of bladder function, such as the urothelium, the afferent sensory nerve pathways and the central nervous system. On the other hand, expanded understanding of OAB has led to the approval of the neuromodulation therapy and the investigation of intravesical injection of botulinum toxin or botox (Ellsworth & Kirshenbaum pp 30-34).
Botulinum Toxin or Botox
Botox type A and type B are pure substances, derived from the gram-positive bacterium, clostridium botulinum, the most poisonous naturally occurring (AAD, 2005; Moore et al., 2005). They block muscular nerve signals and commonly used in small amounts to reduce wrinkles and facial lines. Botox was discovered by Professor Pierre Emile van Ermengem in 1897. It was first used in 1980 by dermatologic surgeons for cosmetic use in 1987. Of the 7 immunologically distinct sybtypes of the bacteria, 2 are clinically used. These are Botulinum — A toxin or BTX-A, called Botox in the U.S., and Dysport in the UK. The bacterium was initially approved by the Food and Drug Administration in 1989 for strabismus and blepharospasm. Eventually, it was used for cervical dystonia, cosmesis, hypersecretory disorders and overactive muscle disorders. Although it has yet to approved by the FDA, botulinum toxin has been used to treat neurogenic and non-neurogenic detrusor over-activity, detrusor-sphincter dyssynergia or DSD, motor and sensory urge and chronic pain syndromes (Moore et al., AAD).
Schurch pioneered the use of BTX — A on patients with neurogenic detrusor over-activity or DO (Moore et al., 2005). He injected 200 or 300 units into 21 spinal cord injury patients with DO and urge incontinence. After 6 weeks, 17 of them became completely continent. Improvements in bladder function and urodynamic parameters were found in 11 patients who were followed up at 16 and 36 weeks. A retrospective multi-center European study of 200 patients with the same condition achieved similarly significant increases in bladder capacity, reflex volume, bladder compliance and decrease in mean voiding pressures. Schurch compared two different doses of botox on 59 patients with the disorder. In 24 weeks, incontinence was rapidly reduced and sustained. Grosse, another researcher, studied the effect of repeat detrusor injections of botox on 66 patients. Cystometric capacity and reflex volume substantially increased with every injection. At the same time, reflex contractions significantly decreased. Repeat injections had the same effect as the first and revealed the absence of drug resistance (Moore et al.).
Most institutions currently administer between 100 and 300 units per treatment of both neurogenic and non-neurogenic detrusor over-activity (Moore et al., 2005). Grosse tested the effect of 100 to 150 units on 20 patients with non-neurogenic OAB. A follow-up after 14 months revealed no difference in the tidal volume voided, frequency and quality-of-life scores between the two groups. Schurch replicated the study on 59 patients with neurogenic urinary incontinence on whom he administered 200 and 300 units. Findings showed significant decreases in incontinence per week, detrusor pressure during contractions, and the number of hyper-reflexic detrusor contractions per week. Both groups also showed significant improvements in their quality of life. What remained was to determine the optimal dosage of the drug (Moore et al.).
Reported side effects have been rare as the doses are localized and way below the assumed fatal dose (Moore et al., 2005). But 2002 researches found two cases of generalized muscle weakness and the return of bladder spasticity after 2 months. Urinary retention is another potential complication, as further studies found. Repeat injections may also develop immune responses, which interfere with therapeutic efficacy. Contraindications include pre-existing neuromuscular diseases, such as myasthenia gravis, Eaton-Lambert syndrome, and amyotrophic lateral sclerosis. Botox is also contraindicated to breastfeeding or pregnant patients and those taking medications for neuromuscular weakness (Moore et al.).
Rationale
Botox therapy has been an increasingly favored alternative to chronic urologic conditions, such as DSD, neurogenic and non-neurogenic DOA and pelvic pain syndromes (Moore et al., 2005). For its low side effects and 6-12 months' duration of action, it is an appealing alterative to cumbersome conservative medical treatment and invasive surgery for the conditions (Moore et al.).
Research Support for Change
A review of Cochrane randomized or quasi-randomized controlled trials on neurogenic and idiopathic OAB in adults treated at least with one intravesical injection of botox (Duthie et al., 2008 p 1). The goal of the review was to compare the effectiveness of botox with other treatments for the same condition. Using strict inclusion criteria, 8 studies qualified. Most of these studies revealed the superiority of botox to placebo in terms of incontinence episodes, bladder capacity, maximum detrusor pressure and quality of life. Its beneficial effects were achieved with low doses of 100-150 units. These suggested stronger efficacy with higher doses of 300 units or more. The benefits appeared to quantitatively exceed the effects of intravesical resiniferatoxin (Duthie et al. p 2-4).
The efficacy of intravesical botox is, however, relatively recent (Duthie et al., 2008 p 5). Its rare side effects may be evident only with increased use and its long-term effects still largely unknown. Its length of action is likewise not yet determined. Several tests greater than 1 years are being conducted. Gousse (2005 as qtd in Duthie et al.) noticed an increase in voided volume with increasing treatments. It suggested a possible addictive effect from the six-monthly interval. Furthermore, not all studies examined quality of life and OAB is largely a disease of symptoms. Lastly, most investigated patients had neurogenic OAB. Thus, the results cannot be generalized to include those with idiopathic OAB. Intravesical botox holds a lot of promise as a therapy for OAB. But there exist too little data on its safety and efficacy in comparison with other therapies or placebo. So far, most of the evidence on its efficacy is still largely anecdotal. Studies on its adverse and long-term side effects were conducted only on a few participants. In addition, the optimum dose has yet to be determined (Duthie et al. pp 6-10).
Drug manufacturers conduct preclinical tests in the first 6-7 years of a product in search of therapeutic value (FDA, 2002). In this period, they complete the synthesis and purification of a drug and conduct animal testing. In a standard of 5,000 tested compounds, they choose 5 promising enough to file an Investigational New Drug or IND application. If the Food and Drug Administration or FDA — and by an institutional board – approves it, the drug manufacturer gets a go-signal to begin the first phase of development. The IND stage consists of 3 phases. Phase I consists of clinical trials using health persons to determine the drugs basic properties and safety on humans. This phase takes 1-2 years. Phase II consists of efficacy trials of the drug, which are tested on volunteers of the target population. When everything goes right, the drug manufacturer discusses the development process, continued human testing, other concerns and protocols for phase III with the FDA. Phase III is the more extensive. It is at this time that the manufacture can work for the accelerated development and review of the drug. Treatment IND and parallel tracking also occur at this stage or phase. Upon completion of phase III, the manufacturer files a New Drug Application or NDA, which is reviewed for 1-2 years. At this stage, the FDA consults advisory committees of experts for advice on safety, effectiveness and labeling. If and when approved, marketing may be done with FDA-regulated labeling. FDA also collects safety information on the drug's use and adverse effects, if any. There will be occasional requests for changes in labeling or news releases of any eventual contraindications. Should there be systematic or serious adverse effects, FDA may withdraw the product from the market. FDA has tended to expand and increase its regulations and requirements. An example was a typical drug, which underwent 30 clinical trials of 1,500 patients. In 1990s, it had to undergo 60 additioal clinical trials of almost 5,000 patients (FDA).
High Public Acceptance
A single-center, randomized, double-blind and placebo-controlled trial was recently conducted on 34 OAB male and female patients at the Guy's Hospital in London, UK from May 2004 to February 2006 (Sahai et al., 2009 p 1509). The objective was to determine if botox treatment affects the quality of life of patients with the condition, refractory to anti-cholinergics. They received 200 units of botox and their quality of life was assessed through the King's Health Questionnaire at 4 and 12 weeks after botox injection. Results showed that the majority of patients experienced improved quality of life. Their symptoms also improved in the overall at 4 weeks. It concluded that botox A bladder injections at 200 units seem to improve the quality of life and OAB symptoms of the respondents for at least 24 weeks (Sahai et al. pp 1510-15).
A MEDLINE and EMBASE evaluation of 18 clinical studies on treatment with botox intradetrusor injections on adults with neurogenic detrusor over activity or OAB and urinary continence of OAB symptoms found that it was effective (Karsenty et al., 2007). In most of the cases, 300 units of botox were injected in the bladder under cystoscopic guidance and anaesthesia. Improvement was recorded in 40-80% of the patients who became completely dry, urodynamic pressure reduced and quality of life improved. The review concluded that botox injections provide significant improvement on patients with these disorders resistant to anti-muscarinics. Botox is also quite tolerated. However, it still needs better designed controlled trials and answers to questions on optimal dose, longest duration of efficacy, timing and indications of repeat injections and patients who will best benefit from it (Karsenty et al.).
A five-minute telephone survey of 72 botox patients revealed that 67% of them were satisfied with it and considered continuing with the treatment (Hori et al., 2009). The survey was intended to evaluate their perspective on BTX — A as a long-term treatment for their neurogenic detrusor over-activity, secondary to spinal cord injury condition. Only 7 or 15%, still undergoing botox treatment, would consider alternative permanent surgical options in the succeeding 5 years. Those considering botox on a permanent basis were younger. New recruitment rate was high at a 14.4 mean and annual withdrawal rate was low at 4.8. Because of the high satisfaction and demand rate, there is need to optimize the current delivery of intradetrusor botox injections for NDO patients (Hori et al.).
Key Players
Market research reports that there are 19 companies, which are the key players in the Botox market worldwide (Global Industry Analysts, 2009). These companies include
Allergan, Inc. USA; Ipsen Group France; Lanzhou Institute of Biological Products China; Metabiologics, Inc.USA; Merz Pharmaceuticals GmbH Germany; Mentor Corporation USA, Medy-Tox Incorporated South Korea, Medicis Pharmaceutical Corporation USA, and Solstice Neurosciences, Inc. USA (Global Industry Analysts).
Observers say that U.S. FDA approval of Botox is likely and coming (Benesh, 2010). This will be the first major medical application for Allergan and boost its fortune. The benefits of Botox are temporary and its increasing stream of patients will continue keep coming back. That insures Allergan's prosperous stand. Most of these patients are women who want their wrinkles and crow's feet erased. They are sure clients every three months. And its cost is not open to insurer pressure because insurance companies do not cover it. Allergan made $1.3 billion in sales from Botox in 2009, 30% of its total revenue for the year. With its forthcoming use for migraine headaches, Allergan could make an additional $1 billion a year from it.Its CEO, David Pyott, said Botox holds 79% of the global aesthetic market and still growing at 13% every year. Its long-term development program includes a next-generation range of products for treating pain. The firm's diversification strategy is modeled after that of Johnson & Johnson (Benesh).
Botox remains the most important product and its marketing product has changed from therapeutic to preventative (Benesh, 2010). Allergan's marketing strategy is moving from the 50-above age bracket of women to the 35-45 age to prevent the effects of aging. Recession has not stopped people, especially women, from spending for their looks. Allergan's shares rose 23% in the last 12 months as compared to Johnson & Johnson's fall by 4%. Thomson Reuters analysts foresee Allergan's per-share earning to increase by 14% in 2010 and 2011 (Benesh).
Health Disciplines
Botox is used to reduce glabellar lines and facial wrinkles (Global Industry Analysts, 2009). Its therapeutic applications now cover movement disorders or pain, cervical dystonia, hemifacial spasm, blepharospasm, strabismus, chronic pain, migraine, hyperhidrosis, bladder dysfunction and spasticity (Global Industry Analysts). Its applications have expanded since its approval from the FDA in 1989 for ocular dystonas (Herkovits, 2004). Dr. Alan B. Scott received permission from FDA to try botox's effect on strabismus in 1978. When it worked, Allergan acquired the rights to market the drug, initially as Oculinum. Allergan conducted additional trials for benign essential blepharospasm and cervical dystonia. Dr. Allen M. Putternam, who attended the first FDA trials, watched the application of early studies on eye muscle hyperactivity and blepharospasm. He and other researchers did not have the faintest guess about the vast potential of the drug. In 1992, Dr. Alastair Carruthers and his wife Jean first suggested the use of botox for cosmetic purposes. Since then, more and more individuals from varied disciplines outside ophthalmology discovered the capability of botox to inactivate line-producing muscles (Herkovits).
Political and Institutional Influences
Most health plans today are financers of care rather than organizers of care (Havinghurst, 2000). Few actually manage care to insure quality or that their subcontractors actually do. Managed care today is operated by subcontracting and capitation techniques to make sure health plans costs are lower. This is done by exercising purchasing power over providers and moving most of the financial risk to them. Health plans choose subcontractors on the basis of low cost. They need not have experience in treating patients and compensated in ways that may lead to neglect or under-treatment. Yet they make the decisions on clinical matters or through their physicians. Corporate power is thus exercised to reduce costs and increase profit with the necessary and significant legal responsibility over patient care (Havinghurst).
An approach to remedy this problem is the creation within the Institute of Medicine of a permanent, staffed Forum on Legal Issues in Health Care (Havinghurst, 2000). It will focus on health care and defocus on health law. Its main concern will be the law affecting the financing, delivery and quality of persona health service. A private, nonprofit entity with a broad perspective should perform this synthesizing and coordinating function. It will have a wider perspective than Congress and state legislatures, which are also influenced by lobbyists. Its goal will be to adopt a genuine "systems" approach in investigating legal rules in the health sector and guide the courts and legislatures in their performance concerning healthcare. It will be an assembly of experts, a fact-finder, distiller of knowledge and "a vital source of insights and principles" for legislators, judges and officials, advocates and academics in shaping law for the healthcare industry in times to come (Havinghurst).
BIBLIOGRAPHY
AAD (2005). Botulinum toxin. American Academy of Dermatology. Retrieved on July
25, 2010 from http://www.aad.org/public/publications/pamphlets/cosmetic_botulinum.html
Benesh, P. (2010). Allergan's botox nears U.S. approval to treat migraine. Investors Business Daily: Investors Business Daily, Inc. Retrieved on July 25, 2010 from http://www.investors.com/NewsAndAnalysis/Article/541624/201007261859/Allergan-Botox-Nears-U.S.-Approval-To-Treat-Migraine.aspx
Duthie J. et al. (2008). Botulinium toxin injection for adults with overactive bladder syndrome. Issue 3, The Cochrane Collaboration: Wiley Publishers.
Ellsworth P. And Kirshenbaum E. (2010). Update on the pharmacologic management of overactive bladder: the present and the future. 30 (1) Urologic Nursing; Society of Urologic Nurses and Associates
FDA (2002). The drug development and approval process. FDA Review: Independent
Institute. Retrieved on July 24, 2010 from http://www.fdareview.org/approval_process.shtml
Havinghurst, C.C. (2000). American healthcare and the law. 19 (4) Health Affairs:
Project HOPE. Retrieved on July 24, 2010 from http://www.medscape.com/viewarticle/409824
Herskovits, B. (2004). The botox craze: are injections appropriate for every practice?
Ocular Surgery News: OSN Supersite. Retrieved on July 25, 2010 from http://www.osunsupersie.com
Hori, S. et al. (2009). Patients' perspective of botulinum toxin A as a long-term treatment option for neurogenic detrusor over-activity secondary to spinal cord injury. Journal compilation doi:10.1111/j.1464-410X.2009.08368.x. BJU International: Blackwell
Publishing
Karsenty, G. et al. (2007). Botulinum toxin a (Botox) intradetrusor injections in adults
with neurogenic detrusor over-activity/neurogenic overactive bladder. European Association of Urology: Elsevier B.V.
Moore, C. et al. (2005). Urologic application of botox. Glickman Urological Institute:
Cleveland Clinic Foundation
Sahai, A., et al. (2009). Improvement in quality of life after botulinum toxin — A injection for idiopathic detrusor over-activity. 103 Journal Compilation. BJU International:
Blackwell Publishing.
---
Are you busy and do not have time to handle your assignment? Are you scared that your paper will not make the grade? Do you have responsibilities that may hinder you from turning in your assignment on time? Are you tired and can barely handle your assignment? Are your grades inconsistent?
Whichever your reason is, it is valid! You can get professional academic help from our service at affordable rates. We have a team of professional academic writers who can handle all your assignments.
Plagiarism free papers
Timely delivery
Any deadline
Skilled, Experienced Native English Writers
Subject-relevant academic writer
Adherence to paper instructions
Ability to tackle bulk assignments
Reasonable prices
24/7 Customer Support
Get superb grades consistently
Online Academic Help With Different Subjects
Literature
Students barely have time to read. We got you! Have your literature essay or book review written without having the hassle of reading the book. You can get your literature paper custom-written for you by our literature specialists.
Finance
Do you struggle with finance? No need to torture yourself if finance is not your cup of tea. You can order your finance paper from our academic writing service and get 100% original work from competent finance experts.
Computer science
Computer science is a tough subject. Fortunately, our computer science experts are up to the match. No need to stress and have sleepless nights. Our academic writers will tackle all your computer science assignments and deliver them on time. Let us handle all your python, java, ruby, JavaScript, php , C+ assignments!
Psychology
While psychology may be an interesting subject, you may lack sufficient time to handle your assignments. Don't despair; by using our academic writing service, you can be assured of perfect grades. Moreover, your grades will be consistent.
Engineering
Engineering is quite a demanding subject. Students face a lot of pressure and barely have enough time to do what they love to do. Our academic writing service got you covered! Our engineering specialists follow the paper instructions and ensure timely delivery of the paper.
Nursing
In the nursing course, you may have difficulties with literature reviews, annotated bibliographies, critical essays, and other assignments. Our nursing assignment writers will offer you professional nursing paper help at low prices.
Sociology
Truth be told, sociology papers can be quite exhausting. Our academic writing service relieves you of fatigue, pressure, and stress. You can relax and have peace of mind as our academic writers handle your sociology assignment.
Business
We take pride in having some of the best business writers in the industry. Our business writers have a lot of experience in the field. They are reliable, and you can be assured of a high-grade paper. They are able to handle business papers of any subject, length, deadline, and difficulty!
Statistics
We boast of having some of the most experienced statistics experts in the industry. Our statistics experts have diverse skills, expertise, and knowledge to handle any kind of assignment. They have access to all kinds of software to get your assignment done.
Law
Writing a law essay may prove to be an insurmountable obstacle, especially when you need to know the peculiarities of the legislative framework. Take advantage of our top-notch law specialists and get superb grades and 100% satisfaction.
What discipline/subjects do you deal in?
We have highlighted some of the most popular subjects we handle above. Those are just a tip of the iceberg. We deal in all academic disciplines since our writers are as diverse. They have been drawn from across all disciplines, and orders are assigned to those writers believed to be the best in the field. In a nutshell, there is no task we cannot handle; all you need to do is place your order with us. As long as your instructions are clear, just trust we shall deliver irrespective of the discipline.
Are your writers competent enough to handle my paper?
Our essay writers are graduates with bachelor's, masters, Ph.D., and doctorate degrees in various subjects. The minimum requirement to be an essay writer with our essay writing service is to have a college degree. All our academic writers have a minimum of two years of academic writing. We have a stringent recruitment process to ensure that we get only the most competent essay writers in the industry. We also ensure that the writers are handsomely compensated for their value. The majority of our writers are native English speakers. As such, the fluency of language and grammar is impeccable.
What if I don't like the paper?
There is a very low likelihood that you won't like the paper.
Reasons being:
When assigning your order, we match the paper's discipline with the writer's field/specialization. Since all our writers are graduates, we match the paper's subject with the field the writer studied. For instance, if it's a nursing paper, only a nursing graduate and writer will handle it. Furthermore, all our writers have academic writing experience and top-notch research skills.
We have a quality assurance that reviews the paper before it gets to you. As such, we ensure that you get a paper that meets the required standard and will most definitely make the grade.
In the event that you don't like your paper:
The writer will revise the paper up to your pleasing. You have unlimited revisions. You simply need to highlight what specifically you don't like about the paper, and the writer will make the amendments. The paper will be revised until you are satisfied. Revisions are free of charge
We will have a different writer write the paper from scratch.
Last resort, if the above does not work, we will refund your money.
Will the professor find out I didn't write the paper myself?
Not at all. All papers are written from scratch. There is no way your tutor or instructor will realize that you did not write the paper yourself. In fact, we recommend using our assignment help services for consistent results.
What if the paper is plagiarized?
We check all papers for plagiarism before we submit them. We use powerful plagiarism checking software such as SafeAssign, LopesWrite, and Turnitin. We also upload the plagiarism report so that you can review it. We understand that plagiarism is academic suicide. We would not take the risk of submitting plagiarized work and jeopardize your academic journey. Furthermore, we do not sell or use prewritten papers, and each paper is written from scratch.
When will I get my paper?
You determine when you get the paper by setting the deadline when placing the order. All papers are delivered within the deadline. We are well aware that we operate in a time-sensitive industry. As such, we have laid out strategies to ensure that the client receives the paper on time and they never miss the deadline. We understand that papers that are submitted late have some points deducted. We do not want you to miss any points due to late submission. We work on beating deadlines by huge margins in order to ensure that you have ample time to review the paper before you submit it.
Will anyone find out that I used your services?
We have a privacy and confidentiality policy that guides our work. We NEVER share any customer information with third parties. Noone will ever know that you used our assignment help services. It's only between you and us. We are bound by our policies to protect the customer's identity and information. All your information, such as your names, phone number, email, order information, and so on, are protected. We have robust security systems that ensure that your data is protected. Hacking our systems is close to impossible, and it has never happened.
How our Assignment  Help Service Works
You fill all the paper instructions in the order form. Make sure you include all the helpful materials so that our academic writers can deliver the perfect paper. It will also help to eliminate unnecessary revisions.
2.      Pay for the order
Proceed to pay for the paper so that it can be assigned to one of our expert academic writers. The paper subject is matched with the writer's area of specialization.
3.      Track the progress
You communicate with the writer and know about the progress of the paper. The client can ask the writer for drafts of the paper. The client can upload extra material and include additional instructions from the lecturer. Receive a paper.
4.      Download the paper
The paper is sent to your email and uploaded to your personal account. You also get a plagiarism report attached to your paper.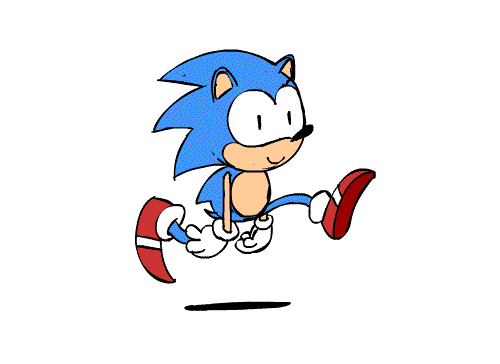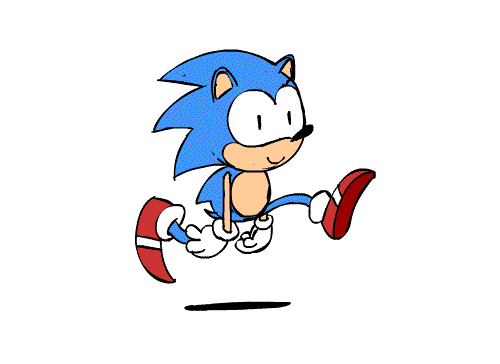 PLACE THIS ORDER OR A SIMILAR ORDER WITH US TODAY AND GET A PERFECT SCORE!!!
---