Discrimination Against Women in California Health & Medical Contexts
Gender Discrimination: "ED medications are for men only; prescription birth control is for women only. Legislators who permit health plans to operate under a double standard are engaging in gender discrimination against women."
Gender Inequality in California Health Issues
In how many areas of healthcare in California are there disturbing injustices for women? The answer will be the basis for this research effort. This paper will review and analyze several of examples of unfairness to California women in healthcare matters, and reference critics who have challenged the policies that lead to a lack of fairness.
Insurance discrepancies give women the shaft: The California National Organization for Women (CANOW) sites the fact that "women pay much more than men of the same age for individual [health] insurance policies providing identical coverage" (www.canow.org).Writing in the New York Times, Robert Pear echoes the claim by California NOW: "Striking new evidence has emerged of a widespread gap in the cost of health insurance, as women pay much more than men of the same age…" (Pear, 2008). U.S. Representative Xavier Becerra, Democrat of California, is quoted in the article, "If men could have kids' such disparities would probably not exist."
Blue Shield of California has decided that women, "as a general rule, are more expensive to insure than men," reports David Lazarus in the Los Angeles Times (Lazarus, 2008). Tova Hack in Valencia, California, needs insurance because her employer does not provide it; so, according to Lazarus' article, she pays Blue Shield of California $99 a month. Or she did until June 2008, when Blue Shield raised her "bare-bones, high-deductible" plan to $119 a month. Blue Shield flatly admitted that "men and women will now be charged different rates" for the same policies.
Why? Lazarus reports that in the eyes and data sheets of Blue Shield, Ms. Hack "and all other women are somehow more accident-prone, or more likely to break a bone, or more susceptible to costly ailments." Tom Epstein, a spokesman for Blue Shield, told Lazarus, "Our egghead actuaries crunched the numbers based on all the data we have about healthcare… [and] this is what they found. it's all about the statistics," Epstein said. Blue Shield can get away with this discrimination because there are "no regulations preventing gender-based pricing for individual policies" (according to the California Department of Insurance, quoted by Lazarus).
Lazarus crunched some numbers and discovered that on average, by age 20, women are paying $119 monthly (for rock-bottom basic health insurance), and men are charged $110. By the age of 35, women pay $174 a month and men pay $162. By age 45, Lazarus' numbers indicate, women pay $271 monthly and men pay $246. The article also reveals that Aetna uses the same discriminatory practices as Blue Shield, and "has used gender to set rates" since 2005.
The UCLA Health Policy Fact Sheet (August 2008) reports that when it comes to employment-based insurance "…women are less likely than men to be covered as the primary policyholder" (36% of working woman covered by employment insurance are primary policyholders; 50.5% of working men covered by employment insurance are the primary policyholder).
The Executive Director of Health Access California, Anthony Wright, explains that women are discriminated against in the individual insurance market by having to pay "significant surcharges for maternity coverage" (Wright, 2008). Also, Wright claims, a C-section can be classified "as a pre-existing condition that leads to higher premiums or a denial of coverage." Moreover, since the California insurance companies have determined that women are more expensive to cover than men, legislation should be passed to require "maternity as a basic benefit" and the legislature should pass a bill to guarantee that those with "pre-existing conditions" can get coverage" (Wright, 2008).
Questions of fairness in reproductive rights: Viagra is often covered but not birth control – why? Another gender inequality issue in California is the fact that not all insurance companies cover prescription birth control medications for women, but many of those same companies do cover Viagra (erectile dysfunction) prescriptions for men. The National Association for the Repeal of Abortion Laws (NARAL) urges the U.S. Senate to pass the "Equity in Prescription Insurance and Contraceptive Coverage Act" (H.R. 4651) because "women deserve equal treatment for health needs…" (www.thepetitionsite.com).
But Fox News conservative commentator Bill O'Reilly insists women should not be paid by insurance companies for prescription drugs for birth control because "Birth control is not a medical condition, it is a choice" (MediaMatters, 2008). "Viagra is used to help a medical condition," O'Reilly asserts. MediaMatters quoted Dr. Luella Klein, past president of the American College of Obstetricians and Gynecologists: "Pregnancy is a medical condition, just like impotence. And the cost benefit of preventing pregnancy is much greater than treating impotence" (MediaMatters, 2008).
ABC News ("Erections Get Insurance; Why not the Pill?") in 2002 noted that since the pill "can be relatively expensive for some [average $30 a month], a lack of insurance coverage can put contraception out of reach for some" (Sealey, 2002). The article also mentions that for "…every $1 of public funds invested in family planning, $4 to $14 of public funds is saved in pregnancy and health-care related costs" (Sealey).
California however is one of 27 states that have enacted legislation to "mandate that insurers which cover prescription drugs also provide coverage for any Food and Drug Administration (FDA)-approved contraceptive" (National Conference of State Legislatures, 2008) (NCSL). The report from the NCSL asserts that employer-based coverage is the primary form of health insurance "for 64% of women of reproductive age"; the report also states that while federal law requires insurance coverage of contraceptives for federal employees and their dependents, there are "a few religious insurers" that are exempted from that law (NCSL, 2008).
The Guttmacher Institute ("State Policies in Brief: Insurance Coverage of Contraceptives") delves deeper into the issue. For example of the 27 states requiring insurers to provide contraceptive prescriptions, 18 "specifically require coverage of related outpatient services" (Guttmacher, 2008). Meanwhile 19 other states "allow certain employers and insurers to refuse to comply" with the laws; in fact, 15 of the 19 aforementioned states "permit religious employers to refuse to provide the coverage." So, if you are a woman who is of reproductive age and sexually active, but your employer is against birth control, he or she can in effect force you to pay for your own contraceptive prescriptions (Guttmacher, 2008).
The Center for Reproductive Rights (CRR) explains that "almost 50% of pregnancies are unintended," which makes it all the more important that insurers offer prescriptions for contraceptives (CCR, 2005). Moreover, women of reproductive age "…spend 68% more than men on out-of-pocket health care costs, largely on reproductive health care services." And although about two-thirds of U.S. women of childbearing age rely on private, employer-related plans for their health coverage, "…yet 49% of large group plans do not routinely cover any contraceptive method" (CCR, 2005).
Questions of fairness in reproductive rights: Abortion rights: California's voters took on another gender in healthcare issue on November 4 when they were faced with a decision on "Sarah's Law" (Proposition #4). The proposition did not pass, but had it been successful, it would have prohibited underage girls in California from getting an abortion until 48 hours after a physician notifies parents or guardians of the girl. In the required public hearing prior to the November 4 vote Planned Parenthood President Kathy Kneer pointed to "the dangerous effect…on California's teens" (Linden, 2008) due to the fact that many teens do not have open relationships with their parents and they may turn to illegal, unhealthy methods of abortion if this became law. "Proposition 4 would force those vulnerable teens, the ones who can't talk to their parents, to delay medical care or tune to self-induced or illegal back-alley abortions…some may even consider suicide" (Bellasalma, 2008).
Breastfeeding (gender) discrimination: In another gender-related discriminatory policy, it is a known fact that men don't breastfeed infants and that men never give birth to infants who benefit from the nourishing milk from a mother's breast. That said, women are nonetheless still harassed for breastfeeding their infants. The California Women's Law Center (CWLC) recently handled a case in which a California woman was breastfeeding her infant at the Treasure Island Casino in Las Vegas and was asked by a wait staff to "go somewhere more private." The case was quickly settled as the CWLC reminded Treasure Island executives that Nevada Statute 201.232 makes breastfeeding in public legal (CWLC, 2003). In California not only is it perfectly legal for a woman to breastfeed her child in public, a law went into effect in January 2002, that "…requires employers to provide time and space…other than a toilet stall…for employees to express breast milk at work" (CWLC, 2004).
Male violence against women – the ultimate health-related issue in which women are discriminated against: Women are nearly always on the receiving end when it comes to health issues related to domestic violence. In fact in most cases when the gender issue is reversed, and women kill their male intimate partners, it's in self-defense. Indeed, the most serious health issue related to domestic violence of course is mortality, and the California Women's Law Center (CWLC) conducted a survey of 100 murders of women by their male intimate partners. The results are very germane for those interested in health-related gender fairness through the law in California.
CWLC found that in 59% of the surveyed cases of women homicide victims the murder was not the first abusive episode; and a "history of threats to the victims' life" by the killer was available in 47% of the cases. Because seeking a "restraining order" and/or domestic violence services increases a victim's safety in many cases, 68% of abused murder victims "…never obtained, or attempted to obtain, a protective order against their abusive partner" (CWLC, 2003). Just 20% of those women killed by intimate partners had an active restraining order against their abuser at the time they were murdered.
But where were the family members when it came to protecting the health of these women? CWLC writes that in 76% of the cases involving "a history of abuse," friends, neighbors, co-workers and family members were aware of the violence in the relationship. In 56% of the cases where women were murdered, law enforcement had been called to the house, and in 22% of the cases, cops had been called multiple times. And in 51% of the cases, the wife or girlfriend had separated from the abuser at the time of the killing.
Meanwhile, Governor Arnold Schwarzenegger signed Senate Bill 407 into law in September 2007, which, according to the CWLC, "…rectifies a potentially life-threatening oversight which formally allowed a person accused of battering a victim to act as the 'holder of privilege' on behalf of that victim" (CWLC, 2007). In other words, this bill "ensures" that female victims of domestic violence and their children "will have a secure and safe environment to disclose sensitive information" to domestic violence therapists and counselors. This establishes through law that the domestic violence counselor have a minimum of 40 hours of training and be responsible for not disclosing "sensitive information" with reference to the victim's plight (CWLC, 2007).
As for teenage women, the CWLC reports that 9% of dating ninth-graders and 13% of dating 11th graders "reported abuse in a dating relationship in the previous 12 months" (CWLC, 2007). What is more egregious is that 43% of teen dating violence occurs in a school building, or on school property, meaning schools officials are not protecting girls from violence visited upon them by boys – unfairness compounded.
Approximately 1 in 5 high school-aged girls report having been physically and/or sexually abused by an intimate partner" (Austin, 2006). Testifying before the California Commission on the Status of Women, Emily Austin, a Fellow at CWLC, reports that young women (ages 16 to 24) are "the most vulnerable to intimate partner violence…and the prevalence of intimate partner violence for young women [is] three times higher than any other age group" (Austin, 2006). Rarely is the male in the relationship harmed, Austin explains, excepting in cases where the girl fights back in self-defense. The CWLC calls out schools' failure to "take formal and informal complaints seriously" from girls who have been subjected to date-related violence. Does this sound like fairness for young women? Certainly not, and this is not a new phenomenon.
Women's hormone creams are carcinogenic: Men are not being sought as customers for testosterone-laced creams, but women have become consumers of creams that are promoted as "alternatives to hormone replacement therapy" and as preventative medication to treat "numerous diseases including osteoporosis and cancer" (CWLC, 2005). However, the Food and Drug Administration (FDA) has determined that these creams – which contain "progesterone," "medroxyprogesterone acetate," "methyitestosterone," among other toxic chemicals – are not "safe and effective." With that as a backdrop, the CWLC sued 35 companies that manufacture hormone creams.
Works Cited
Austin, Emily. "Teen Dating Violence and School Response." California Commission on the Status of Women. Retrieved 10 Dec. 2008 at http://www.CWLC.org.
Bellasalma, Patricia. "Taking a Close Look at Prop. 4, Californians Will Vote No as they Have Two Times When Similar Measures Were on the Ballot." California Progress Report. Retrieved 10 Dec. 2008, at http://www.californiaprogressreport.com.(2008).
Buckland, Katie. "Lawsuit Charges Hormone Cream Manufacturers with Deceptive Marketing." California Women's Law Center. Retrieved 10 Dec. 2008 at http://www.CWLC.org.(2005).
California Now. "Women's Health Care: Struggles & Strange Bedfellows." Retrieved 9 December 2008, at http://www.canow.org.(2008).
California Women's Law Center. "Breastfeeding in Public is not a Crime: Know Your Rights." Retrieved 10 Dec. 2008 at http://www.CWLC.org.(2004).
California Women's Law Center. "California Women's Law Center Settles Case of California Woman Not Allowed to Breastfeed at Las Vegas Casino." Retrieved 9 Dec. 2008 at http://www.CWLC.org.
California Women's Law Center. "Governor Signs Legislation Sponsored by CWLC to Strengthen Confidentiality Protections for Victims of Domestic Violence." Retrieved Dec. 2008 at http://www.CWLC.org.(2007).
California Women's Law Center. "S.T.O.P. Teen Dating Violence Initiative." Retrieved Dec. 2008 at http://www.cwlc.org.
California Women's Law Center. "Survey of 100 Murders of Women at the Hands of Their Male Intimate Partners." Retrieved 9 Dec. 2008 at http://www.CWLC.org.(2003).
Center for Reproductive Rights. "Contraceptive Equity Bills Gain Momentum in State Legislatures." Retrieved 9 Dec. 2008 at http://www.reproductiverights.org.
"Straight Talk about Viagra and Birth Control." Retrieved 9 Dec. 2008 at http://www.wallstreatweather.net.2008.
Guttmacher Institute. "State Policies in Brief: Insurance Coverage of Contraceptives." Retrieved 10 Dec. 2008 at http://www.guttmacher.org.(2007).
Lazarus, David. "Insurance 'eggheads' make women pay." Los Angeles Times 22 June 2008. Retrieved 9 Dec. 2008, at http://articles.latimes.com.
Linden, Maggie Shandera. "Score One for Californians Opposing Prop. 4." California Progress Report. Retrieved 10 Dec. 2008 at http://www.californiaprogressreport.com.(2008).
MediaMatters for America. "O'Reilly: 'Birth control is not a medical condition, it is a Choice.'" Retrieved 10 Dec. 2008 at http://mediamatters.org (2008).
National Association for the Repeal of Abortion Legislation. "Viagra but Not Birth Control? Tell Insurance companies to Cover Contraceptives!" Retrieved 11 Dec. 2008 at http://www.thepetitionsite.com/takeaction/951224683.(2007).
National Conference of State Legislatures. "State Laws Requiring Insurance Coverage of Contraceptives." Retrieved 10 Dec. 2008 at http://www.ncsl.org.(2008).
Pear, Robert. "Women Buying Health Policies Pay a Penalty." The New York Times. Retrieved 9 Dec. 2008 at http://www.nytimes.com.(2008)
Sealey, Geraldine. "Erections Get Insurance; Why Not the Pill?" ABC News. Retrieved Dec. 2008, at http://abcnews.go.com.
Wyn, Roberta. "Women's Health Insurance Coverage in California." UCLA Center for Health Policy Research. 9 Dec. 2008 at http://www.healthpolicy.ucla.edu.(2006).
Wright, Anthony. "Discrimination in Individual Health Insurance Market Demonstrates Need for California Legislation and Calls into Question McCain's Health Plan."
California Progress Report. Retrieved 9 Dec. 2008 at http://www.californiaprogressreport.com.(2008).
---
Are you busy and do not have time to handle your assignment? Are you scared that your paper will not make the grade? Do you have responsibilities that may hinder you from turning in your assignment on time? Are you tired and can barely handle your assignment? Are your grades inconsistent?
Whichever your reason is, it is valid! You can get professional academic help from our service at affordable rates. We have a team of professional academic writers who can handle all your assignments.
Plagiarism free papers
Timely delivery
Any deadline
Skilled, Experienced Native English Writers
Subject-relevant academic writer
Adherence to paper instructions
Ability to tackle bulk assignments
Reasonable prices
24/7 Customer Support
Get superb grades consistently
Online Academic Help With Different Subjects
Literature
Students barely have time to read. We got you! Have your literature essay or book review written without having the hassle of reading the book. You can get your literature paper custom-written for you by our literature specialists.
Finance
Do you struggle with finance? No need to torture yourself if finance is not your cup of tea. You can order your finance paper from our academic writing service and get 100% original work from competent finance experts.
Computer science
Computer science is a tough subject. Fortunately, our computer science experts are up to the match. No need to stress and have sleepless nights. Our academic writers will tackle all your computer science assignments and deliver them on time. Let us handle all your python, java, ruby, JavaScript, php , C+ assignments!
Psychology
While psychology may be an interesting subject, you may lack sufficient time to handle your assignments. Don't despair; by using our academic writing service, you can be assured of perfect grades. Moreover, your grades will be consistent.
Engineering
Engineering is quite a demanding subject. Students face a lot of pressure and barely have enough time to do what they love to do. Our academic writing service got you covered! Our engineering specialists follow the paper instructions and ensure timely delivery of the paper.
Nursing
In the nursing course, you may have difficulties with literature reviews, annotated bibliographies, critical essays, and other assignments. Our nursing assignment writers will offer you professional nursing paper help at low prices.
Sociology
Truth be told, sociology papers can be quite exhausting. Our academic writing service relieves you of fatigue, pressure, and stress. You can relax and have peace of mind as our academic writers handle your sociology assignment.
Business
We take pride in having some of the best business writers in the industry. Our business writers have a lot of experience in the field. They are reliable, and you can be assured of a high-grade paper. They are able to handle business papers of any subject, length, deadline, and difficulty!
Statistics
We boast of having some of the most experienced statistics experts in the industry. Our statistics experts have diverse skills, expertise, and knowledge to handle any kind of assignment. They have access to all kinds of software to get your assignment done.
Law
Writing a law essay may prove to be an insurmountable obstacle, especially when you need to know the peculiarities of the legislative framework. Take advantage of our top-notch law specialists and get superb grades and 100% satisfaction.
What discipline/subjects do you deal in?
We have highlighted some of the most popular subjects we handle above. Those are just a tip of the iceberg. We deal in all academic disciplines since our writers are as diverse. They have been drawn from across all disciplines, and orders are assigned to those writers believed to be the best in the field. In a nutshell, there is no task we cannot handle; all you need to do is place your order with us. As long as your instructions are clear, just trust we shall deliver irrespective of the discipline.
Are your writers competent enough to handle my paper?
Our essay writers are graduates with bachelor's, masters, Ph.D., and doctorate degrees in various subjects. The minimum requirement to be an essay writer with our essay writing service is to have a college degree. All our academic writers have a minimum of two years of academic writing. We have a stringent recruitment process to ensure that we get only the most competent essay writers in the industry. We also ensure that the writers are handsomely compensated for their value. The majority of our writers are native English speakers. As such, the fluency of language and grammar is impeccable.
What if I don't like the paper?
There is a very low likelihood that you won't like the paper.
Reasons being:
When assigning your order, we match the paper's discipline with the writer's field/specialization. Since all our writers are graduates, we match the paper's subject with the field the writer studied. For instance, if it's a nursing paper, only a nursing graduate and writer will handle it. Furthermore, all our writers have academic writing experience and top-notch research skills.
We have a quality assurance that reviews the paper before it gets to you. As such, we ensure that you get a paper that meets the required standard and will most definitely make the grade.
In the event that you don't like your paper:
The writer will revise the paper up to your pleasing. You have unlimited revisions. You simply need to highlight what specifically you don't like about the paper, and the writer will make the amendments. The paper will be revised until you are satisfied. Revisions are free of charge
We will have a different writer write the paper from scratch.
Last resort, if the above does not work, we will refund your money.
Will the professor find out I didn't write the paper myself?
Not at all. All papers are written from scratch. There is no way your tutor or instructor will realize that you did not write the paper yourself. In fact, we recommend using our assignment help services for consistent results.
What if the paper is plagiarized?
We check all papers for plagiarism before we submit them. We use powerful plagiarism checking software such as SafeAssign, LopesWrite, and Turnitin. We also upload the plagiarism report so that you can review it. We understand that plagiarism is academic suicide. We would not take the risk of submitting plagiarized work and jeopardize your academic journey. Furthermore, we do not sell or use prewritten papers, and each paper is written from scratch.
When will I get my paper?
You determine when you get the paper by setting the deadline when placing the order. All papers are delivered within the deadline. We are well aware that we operate in a time-sensitive industry. As such, we have laid out strategies to ensure that the client receives the paper on time and they never miss the deadline. We understand that papers that are submitted late have some points deducted. We do not want you to miss any points due to late submission. We work on beating deadlines by huge margins in order to ensure that you have ample time to review the paper before you submit it.
Will anyone find out that I used your services?
We have a privacy and confidentiality policy that guides our work. We NEVER share any customer information with third parties. Noone will ever know that you used our assignment help services. It's only between you and us. We are bound by our policies to protect the customer's identity and information. All your information, such as your names, phone number, email, order information, and so on, are protected. We have robust security systems that ensure that your data is protected. Hacking our systems is close to impossible, and it has never happened.
How our Assignment  Help Service Works
You fill all the paper instructions in the order form. Make sure you include all the helpful materials so that our academic writers can deliver the perfect paper. It will also help to eliminate unnecessary revisions.
2.      Pay for the order
Proceed to pay for the paper so that it can be assigned to one of our expert academic writers. The paper subject is matched with the writer's area of specialization.
3.      Track the progress
You communicate with the writer and know about the progress of the paper. The client can ask the writer for drafts of the paper. The client can upload extra material and include additional instructions from the lecturer. Receive a paper.
4.      Download the paper
The paper is sent to your email and uploaded to your personal account. You also get a plagiarism report attached to your paper.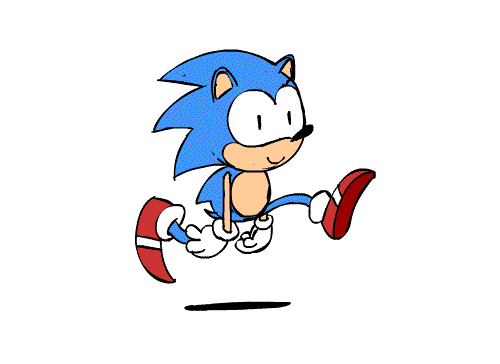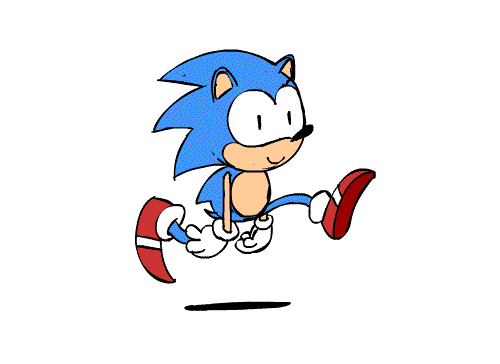 PLACE THIS ORDER OR A SIMILAR ORDER WITH US TODAY AND GET A PERFECT SCORE!!!
---