anterior cruciate ligament, or ACL, is one of four ligaments that connect the bones of the knee joint providing roughly 90% of the knee's stability (Health Information Publications, 2011). The ACL is one of the most important of the four ligaments and is often injured during athletic activities although it causes of ACL injury can be from non-athletic activities (Health Information Publications, 2011).
In order to better understand the ACL functions, injury causes, prevention of further or future injury, and the techniques used in surgically repairing a torn ACL, a brief discussion of the anatomy of the knee is both helpful and useful. The knee is a hinge joint and is the meeting place for the femur, tibia, and patella (Netter, 2011). Cartilage provides a smooth layer, which provides somewhat of a cushion for these bones such that the bones may smoothly glide over one another (Netter, 2011). Four ligaments, including the ACL firmly hold the knee together while still allowing range of motion (Netter, 2011). The ACL is located within the knee joint along with the posterior cruciate ligament, or PCL (Netter, 2011). The ACL and PCL form a cross (cruciate is Latin for cross hence the name cruciate) in the center of the knee and play a role in controlling forward (anterior) and backward (posterior) knee motions as well as rotation (Health Information Publications, 2011). The other two ligaments that hold the knee in place are the medial collateral ligament (MCL), which is located on the outside of the inner knee, and the lateral collateral ligament (LCL), which is located on the outside of the outer knee. One other ligament that is very important is the patellar (knee cap) ligament, which connects the patella to the upper portion of the tibia. In ACL reconstruction, physicians will often use a portion of the patellar ligament (Health Information Publications, 2011).
Menisci are crescent shaped structures located either side of the knee and made up of a type of cartilage. Each meniscus acts as a shock absorber to help bear the weight loading between the weight bearing ends of bones in the knee. When the ACL is torn, it is very common for the menisci to tear as well (Bahr & Krosshaug, 2005).
Ligaments help stabilize the knee joint, menisci act as shock absorbers, and muscles aid in movement control, therefore, muscles play an integral role in keeping the ligaments healthy, and aiding in controlling weight loading of the joint (Ageberg, Thombe, Neeter, Gravare Silbernagel, & Roos, 2008). The most important muscles involved are the quadriceps, which are involved in knee extension, and the hamstrings, which are involved in knee flexion (hamstrings).
The quadriceps comprise of a groups of four muscles called the rectus femoris, vastus lateralis, vastus intermedius, and vastus medialis. The hamstrings comprise of a group of three muscles called the biceps femoris, which has two muscle heads known as the long and short head, the semitendinosus, and semimembranosus. The long and short head of the biceps femoris wrap together as the outer hamstring and merge as a tendon with insertion below the knee joint. The semitendinosus and a tendon from the semimembranosus wrap together along with the garacilis (groin) muscle to form the inner hamstring. Tendons, like ligaments, are made up of very tough tissue. Tendons connect muscle to bone, while ligaments connect bone over bone. Hamstring tendons are also used in ACL repair and reconstruction (Health Information Publications, 2011).
II. The FREQUENCY, SEVERITY, and CAUSE of ACL INJURY
Regular physical activity is important for a number of reasons in order to maintain a healthy lifestyle and for long-term health (Bahr & Krosshaug, 2005). Along with physical activity comes the risk of injury, in particular soft, musculoskeletal injuries (Bahr & Krosshaug, 2005). Knee and ankle injuries tend to be the most common injury and amongst those injuries, ACL ruptures and tears are a serious concern, perhaps even the most severe (Bahr & Krosshaug, 2005). Specifically regarding the knee, over 11.2 million people visit their healthcare provider because of injury (Healthcare Information Publications, 2011). Of those 11.2 million knee injuries roughly 100,000 are specific to ACL injuries occur every year, even though in the general population, ACL injuries tend to be fairly low (Grindstaff, Hammill, Tuzson, & Hertel, 2006). Of those 100,000 injury cases, around 50,000 are surgical ACL reconstructions (Health Inofrmation Publications, 2011). Even still, the injury consequences in terms of surgery, rehabilitation, and time lost from activity are just as serious as in an elite, or recreational athlete (Grindstaff et al., 2006). The surgical costs alone are around $17,000 per case not including the subsequent medical costs such as physical therapy, and future complications that often arise such as osteoarthritis (Grindstaff et al., 2006). Determining risk factors for injury can greatly aid in prevention, and scientific research studies are an effective method of determining the frequency, risks, and cause of ACL injury.
The precise etiology and mechanisms of ACL injury aren't entirely known, however, there are generalizations as to what causes and ACL to tear (Bahr & Krosshaug, 2005).
The ACL usually tears when specific knee movements place intense strain on the ACL (Health Information Publications, 2011). Examples of these movements include hyperextension of the knee especially if the knee is extended 10 degrees further than its normally extended position as this forces the lower leg abnormally forward in relation to the upper leg, or femur (Health Information Publications, 2011). Pivoting motions are also common causes of ACL tears, such as excessive inward rotation of the lower leg (Health Information Publications, 2011). Either of these two types of ACL injury can be through contact, or non-contact force although most ACL injuries occur during non-contact athletic sports (Yeager, 2010). One of the specific movements that can lead to inward rotation or hyperextension is planting and cutting whereby the foot is firmly planted on the ground followed by the leg of that foot and body simultaneously turning (pivoting) as in making a fast cut and then changing directions (Yeager, 2010). Football is an example of this. Another specific injury causing movement is a straight-knee landing, which can result when a person strikes their foot against the ground with a straight knee, which can occur in sports such as gymnastics the foot strikes the ground with the knee straight (Yeager, 2010). Movements such as a one-step-stop landing with a hyperextended knee can cause injury and result in a sudden stop with a hyperextended leg with additional force placed upon hyperextension (Yeager, 2010). An example of this is a baseball player sliding into base such that the leg abruptly stops while in an over-straightened position (Yeager, 2010). Lastly, ACL injuries can result from a rapid deceleration movement followed by planting the foot, then pivoting the knee, an example being the movements a soccer player performs during a game (Yeager, 2010). Non-athletic causes of ACL injury usually result from wear and tear on the knee causing small tears that progress further, car and motorcycle accidents, contact injuries to the knee (Health Information publications, 2011). Injury severity depends on the direction and force of injury, knee position at time of injury as well as other factors that may predispose an individual to injury, sport, etc.
Other factors that may cause, or even predispose, a person to ACL injury are, as already mentioned, a frequent topic of scientific research studies. Research has, and is, often focused on intrinsic factors such as anatomical (e.g., pelvic tilt, ACL geometry, pronation of the foot, etc.), hormonal, and neuromuscular reasons. One of the main anatomical reasons for increased susceptibility to ACL rupture is the quadriceps (Q) angle as it can alter the alignment of the lower leg in relation to the upper leg altering the kinematics of the knee (Posthumus, 2009). Specifically, the Q. angle refers to the anatomical, geometric relationship between the center of the patella to the hip, and the center of the patella to the tibia (Posthumus, 2009). This is believed to influence the pelvic angle, hip rotation, tibial rotation, patella and foot position, and there are inherent gender differences between males and females with regards to the Q. angle (Posthumus, 2009). Studies have shown that ACL injury is much higher in female athletes compared to male athletes (Grindstaff et al., 2006). Possible contributing factors are the Q. angle, which affects, as mentioned previously, the anatomical structure therefore placing females at greater risk (Posthumus, 2009). Hormonal changes due to menstruation, muscle activation ratios, joint laxity, and styles / techniques of athletic play, also may play a role in placing females at greater risk for ACL injury (Grinstaff et al., 2006).
There are some research studies that have investigated a genetic component to ACL injuries though the data is limited (Posthumus, 2009). Studies have been attempting to identify specific hereditary markers that predispose a person to ACL ruptures, as well as what role they may play in the development of these injuries, with some success (Posthumus, 2009). Research has recently identified a specific binding site polymorphism that appears to correlated with acute ligament injuries such as cruciate ligament ruptures and shoulder dislocation (Posthumus, 2009). Researchers believe that incorporating evidence-based prevention methods can decrease the incidence of ACL ruptures, but an understanding of the etiology and mechanisms of sports injury are a necessary to do this (Posthumus, 2009).
The highest prevalence of extrinsic ACL injuries tends to occur in organized sports especially adolescents participating in pivoting type sports such as football, basketball, and team handball (Bahr & Krosshaug, 2005). In addition to any intrinsic factors and adolescent may have, or predisposing factors, environmental factors surrounding organized sports can also play a role in injury. For example, weather conditions (slippery surface), type of surface sport is played on (grass vs. pavement), proper footwear, and protective bracing (Posthumus, 2009).
A growing concern regarding these injuries and the populations that incur them is that these injuries increase the risk of osteoarthritis (Bahr & Krosshaug, 2005). In fact, after ten years, around half of all people that have suffered from an ACL injury show signs of osteoarthritis, and studies show that almost all of these ACL injury sufferers will have osteoarthritis after 15-20 years irrespective of treatment choice (Bahr & Krosshaug, 2005). In preventing osteoarthritis, having good muscle function is key, but it isn't understood very well if reconstructive surgery to repair muscle function is helpful (Ageberg et al., 2008).
III. CARING for, and INJURY PREVENTION in the ACL
There are many intervention programs that are being used in an attempt to reduce the risk of ACL injuries most of which are geared toward addressing neuromuscular function (Grindstaff et al. 2006). For example, plyometrics, strength training, balance training, core training, and stretching are all techniques that are being used to better train the body for sport on muscular strength and neuromuscular level in order to enhance technique with great success (Grindstaff et al., 2006). These training techniques also improve agility and increase awareness of foot and body placement, and positioning, specific to the sport being played (Bahr & Krosshaug, 2005). However, limited knowledge of injury causation inhibits knowing exactly which training component is the most important in preventing knee and ankle injuries (Bahr & Krosshaug, 2005).
IV. CONCLUSION
In conclusion, understanding more about possible intrinsic and extrinsic factors that can impact an athlete is crucial in order to develop more effective preventative methods for ACL injuries (Bahr & Krosshaug, 2005). Prevention isn't only about avoiding the high costs of surgery and associated medical costs, it is also about preventing time lost in recovery and away from activities that a person loves, as well as being able to maintain a healthy lifestyle.
In addition to understanding potential risk factors, it is also important to understand the biomechanics of the musculoskeletal system of the athlete who is performing the sport, and the biomechanical demands of the sport (Bahr & Krosshaug, 2005). The factors involved in the athletic event that correlates with the injury needs to be assessed in detail with regards to playing situation, the athlete, the actions of the opponents in the play (Bahr & Krosshaug, 2005). Along with this, an analysis of the body and joint mechanics that preceded the event and were involved in the event at the time of injury occurrence also needs to be evaluated (Bahr & Krosshaug, 2005). In summary, a combination of further scientific studies, good reporting and analysis of injury events and their occurrence will be invaluable to improving injury prevention, and knowing which prevention techniques are best given a set of risk factors, whether they be predisposing risk factors, or extrinsic risk factors.
ADDITIONAL REFERENCES
Ageberg, E., Thombe, R., Neeter, C., Gravare Silbernagel, K., Roos, EM. Patients With Anterior Cruciate Ligament Injury Treated With Training and Surgical Reconstruction or Training Only: A Two to Five-Year Followup. Arthritis Care & Research. 2008; 59(12):1773-79.
Bahr, R., Krosshaug, T. Understanding injury mechanisms: a key component of preventing injuries in sport. Br J. Sports Med. 2005; 39:324 — 329.
Grindstaff, TL., Hammill, RR., Tuzson, AE., Hertel, J. Neuromuscular Control Training Programs and Noncontact Anterior Cruciate Ligament Injury Rates in Female Athletes: A Numbers-Needed-to-Treat Analysis. Journal of Athletic Training. 2006; 41(4):450 — 456.
Health Information Publications (2011). What is the anterior cruciate ligament? eHealthMD retrieved from http://ehealthmd.com
Netter, FH. Atlas of Human Anatomy. 5th Ed. 2011. Philadelphia: Saunders Elsevier Publishing.
Posthumus, M. (2009). Genetic Risk Factors for Anterior Cruciate Ligament Ruptures. Retrieved from www.academia.edu
Yeager, Caroline R. (2010). Anterior Cruciate Ligament (ACL): Causes of Injury, Adverse Effects and Treatment Options (Muscular System-Anatomy, Functions and Injuries). New York: Nova Science Publishers.
---
Are you busy and do not have time to handle your assignment? Are you scared that your paper will not make the grade? Do you have responsibilities that may hinder you from turning in your assignment on time? Are you tired and can barely handle your assignment? Are your grades inconsistent?
Whichever your reason is, it is valid! You can get professional academic help from our service at affordable rates. We have a team of professional academic writers who can handle all your assignments.
Plagiarism free papers
Timely delivery
Any deadline
Skilled, Experienced Native English Writers
Subject-relevant academic writer
Adherence to paper instructions
Ability to tackle bulk assignments
Reasonable prices
24/7 Customer Support
Get superb grades consistently
Online Academic Help With Different Subjects
Literature
Students barely have time to read. We got you! Have your literature essay or book review written without having the hassle of reading the book. You can get your literature paper custom-written for you by our literature specialists.
Finance
Do you struggle with finance? No need to torture yourself if finance is not your cup of tea. You can order your finance paper from our academic writing service and get 100% original work from competent finance experts.
Computer science
Computer science is a tough subject. Fortunately, our computer science experts are up to the match. No need to stress and have sleepless nights. Our academic writers will tackle all your computer science assignments and deliver them on time. Let us handle all your python, java, ruby, JavaScript, php , C+ assignments!
Psychology
While psychology may be an interesting subject, you may lack sufficient time to handle your assignments. Don't despair; by using our academic writing service, you can be assured of perfect grades. Moreover, your grades will be consistent.
Engineering
Engineering is quite a demanding subject. Students face a lot of pressure and barely have enough time to do what they love to do. Our academic writing service got you covered! Our engineering specialists follow the paper instructions and ensure timely delivery of the paper.
Nursing
In the nursing course, you may have difficulties with literature reviews, annotated bibliographies, critical essays, and other assignments. Our nursing assignment writers will offer you professional nursing paper help at low prices.
Sociology
Truth be told, sociology papers can be quite exhausting. Our academic writing service relieves you of fatigue, pressure, and stress. You can relax and have peace of mind as our academic writers handle your sociology assignment.
Business
We take pride in having some of the best business writers in the industry. Our business writers have a lot of experience in the field. They are reliable, and you can be assured of a high-grade paper. They are able to handle business papers of any subject, length, deadline, and difficulty!
Statistics
We boast of having some of the most experienced statistics experts in the industry. Our statistics experts have diverse skills, expertise, and knowledge to handle any kind of assignment. They have access to all kinds of software to get your assignment done.
Law
Writing a law essay may prove to be an insurmountable obstacle, especially when you need to know the peculiarities of the legislative framework. Take advantage of our top-notch law specialists and get superb grades and 100% satisfaction.
What discipline/subjects do you deal in?
We have highlighted some of the most popular subjects we handle above. Those are just a tip of the iceberg. We deal in all academic disciplines since our writers are as diverse. They have been drawn from across all disciplines, and orders are assigned to those writers believed to be the best in the field. In a nutshell, there is no task we cannot handle; all you need to do is place your order with us. As long as your instructions are clear, just trust we shall deliver irrespective of the discipline.
Are your writers competent enough to handle my paper?
Our essay writers are graduates with bachelor's, masters, Ph.D., and doctorate degrees in various subjects. The minimum requirement to be an essay writer with our essay writing service is to have a college degree. All our academic writers have a minimum of two years of academic writing. We have a stringent recruitment process to ensure that we get only the most competent essay writers in the industry. We also ensure that the writers are handsomely compensated for their value. The majority of our writers are native English speakers. As such, the fluency of language and grammar is impeccable.
What if I don't like the paper?
There is a very low likelihood that you won't like the paper.
Reasons being:
When assigning your order, we match the paper's discipline with the writer's field/specialization. Since all our writers are graduates, we match the paper's subject with the field the writer studied. For instance, if it's a nursing paper, only a nursing graduate and writer will handle it. Furthermore, all our writers have academic writing experience and top-notch research skills.
We have a quality assurance that reviews the paper before it gets to you. As such, we ensure that you get a paper that meets the required standard and will most definitely make the grade.
In the event that you don't like your paper:
The writer will revise the paper up to your pleasing. You have unlimited revisions. You simply need to highlight what specifically you don't like about the paper, and the writer will make the amendments. The paper will be revised until you are satisfied. Revisions are free of charge
We will have a different writer write the paper from scratch.
Last resort, if the above does not work, we will refund your money.
Will the professor find out I didn't write the paper myself?
Not at all. All papers are written from scratch. There is no way your tutor or instructor will realize that you did not write the paper yourself. In fact, we recommend using our assignment help services for consistent results.
What if the paper is plagiarized?
We check all papers for plagiarism before we submit them. We use powerful plagiarism checking software such as SafeAssign, LopesWrite, and Turnitin. We also upload the plagiarism report so that you can review it. We understand that plagiarism is academic suicide. We would not take the risk of submitting plagiarized work and jeopardize your academic journey. Furthermore, we do not sell or use prewritten papers, and each paper is written from scratch.
When will I get my paper?
You determine when you get the paper by setting the deadline when placing the order. All papers are delivered within the deadline. We are well aware that we operate in a time-sensitive industry. As such, we have laid out strategies to ensure that the client receives the paper on time and they never miss the deadline. We understand that papers that are submitted late have some points deducted. We do not want you to miss any points due to late submission. We work on beating deadlines by huge margins in order to ensure that you have ample time to review the paper before you submit it.
Will anyone find out that I used your services?
We have a privacy and confidentiality policy that guides our work. We NEVER share any customer information with third parties. Noone will ever know that you used our assignment help services. It's only between you and us. We are bound by our policies to protect the customer's identity and information. All your information, such as your names, phone number, email, order information, and so on, are protected. We have robust security systems that ensure that your data is protected. Hacking our systems is close to impossible, and it has never happened.
How our Assignment  Help Service Works
You fill all the paper instructions in the order form. Make sure you include all the helpful materials so that our academic writers can deliver the perfect paper. It will also help to eliminate unnecessary revisions.
2.      Pay for the order
Proceed to pay for the paper so that it can be assigned to one of our expert academic writers. The paper subject is matched with the writer's area of specialization.
3.      Track the progress
You communicate with the writer and know about the progress of the paper. The client can ask the writer for drafts of the paper. The client can upload extra material and include additional instructions from the lecturer. Receive a paper.
4.      Download the paper
The paper is sent to your email and uploaded to your personal account. You also get a plagiarism report attached to your paper.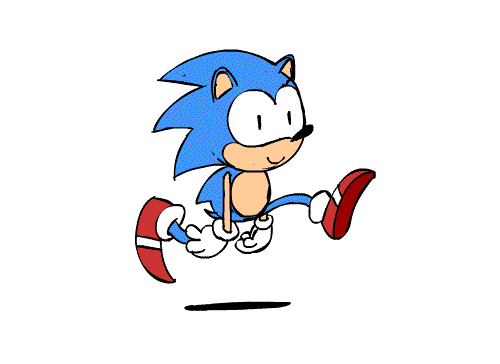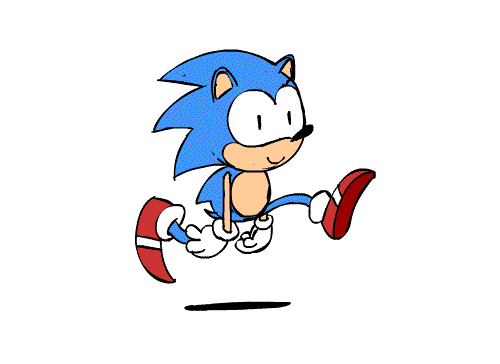 PLACE THIS ORDER OR A SIMILAR ORDER WITH US TODAY AND GET A PERFECT SCORE!!!
---