Great War in American history does not signify any greatness for the disastrous affects it left behind. The aftermath of the civil war had been damaging for the Americans, which resulted in their rebuking the African-Americans, with a biased attitude towards their slavery. The book 'A lesson before Dying' emphasis on such a community, where the outcome of the wars were still hanging on their shoulders, yet it was becoming more difficult for the blacks to sanctify their identities. Leaving a young boy's life in danger, when he's unjustly announced with the death sentence. While ' Snow Falling in Cedars' brings out the Japanese-Americans and their hardships while they try to live discreetly around coastal environment. It shows the side after World War II, when Japanese were taken into the concentration camps and even after they were released they had to fight a battle with the same people they had spent a lifetime. They turned biased against their own neighbors because of the Asian mark they carried. The story reveals such facts, taking the reader into a mysterious ride of a murder and the history, which enlightens on many hidden facts.
Great Wars in American History And It's Affects. A Lesson Before Dying And Snow Falling on Cedars
As we contemplate through the facts of American history, there are a number of wars that are exposed for the reader's benefit. The affects that was endured by the civil war had hardly left its mark, when World War II erupted, leaving behind generations of hardships to be met. Those times have been marked as the most vigorous ones in the American history. Many authors from that era have imparted truism of the after affects of the wars; a time when natives were yet trying to make room for themselves while struggling with the whites to accept them as individuals. Amongst thousands of books written in different ways, but concluding the same message, "A lesson before dying" by Earnest J. Gaines talks about the disastrous affects marked by the war, specially for the 'blacks' in a white man's world. He has revealed these facts through a fiction where a young boy is set on trial for the murder of three people, one of them white. The fact that it were the circumstances that were against him and he was a witness to it only, didn't make room for his innocence because of the colour of his skin. Natives were mostly treated as slaves at the time of the civil war, they were bought and could be earned by their 'masters'.
As it was said back then that to preserve the Union in America it would have been inevitable to do something. The disunity of the states disrupted in the most dreadful war, where the President, Abraham Lincoln states, " a house divided against itself cannot stand." (The African-American; A Journey from Slavery to Freedom: (http://www.liu.edu/cwis/cwp/library/aaslavry.htm#civil).He had even said earlier during 1858 that, " this government cannot endure permanently, half slave, half free." As the northern whites were enlisting to join the army, there were free blacks moving forward to enlist. Some slaves followed their masters, to assist them during the entire period of civil war, while there was resistance from the whites on both Union Blue and Confederate gray sides in accepting blacks as part of the military. Even Lincoln had rejected the blacks to join the Union Army, but his reason being; the Border States of Maryland, Delaware, Kentucky and Missouri owned a number of slaves while they were loyal to the union, yet the sight of blacks in the army would have alienated those states. This didn't dishearten the blacks, since they proceeded and found acceptance in the semi-military or the military support position. By Aug 1862, blacks had received endorsement of the Congress to serve in the civil war. By the end of the civil war, 186,000 blacks had served in the U.S. Armed forces, 38,000 died in the effort to be a part of America's exclusive 'freedom'. (The African-American; A Journey from Slavery to Freedom (http://www.liu.edu/cwis/cwp/library/aaslavry.htm#civil)
The fact that blacks were freed by the end of the war, didn't fall as a relief since they were still enduring insults and struggling to be a part of an independent state.
America was rebuilt after the war, including the south, regardless of their resistance the African-American were becoming a part of this nation. But how far the whites were moving in to accept them still remained a questions to many.
Gaines has emphasized in his novel about the unfortunate verdict that the Africans encountered, from being disbanded from shops and exclusive places, to the distinguish attitudes in schools and colleges. A Lesson Before Dying has described a small Cajun community in the late 1940s. Jefferson, the young black boy was unaware of the upcoming shoot out. His friends, Brother and Bear had offered him a ride while he was on his way to White Rabbit Bar and Lounge. They had taken him to a store with the intentions of stealing some liquor from the old white man who sat behind the counter. As the old man realized their intentions, he took out his short gun and started firing which resulted in a shoot out from the other side too, leaving all three dead. Jefferson, a witness to the dreadful sight and being poor became greedy of the money lying in the counter, but before he could make a run for it, three white men had seen him steal the money. Even as the defense Attorney was trying to enlighten this fact, the jury announced their verdict, claiming Jefferson as guilty of the murder in first degree. Ignoring the plea that he was the only living relative and the means to earn a living for his grandmother.
The terrible side of the war had left many families with women to support small children, like young mothers were seeking employment to earn a living, grandmothers were raising the children. In accordance to that, there were some white who were raising an objection towards racism in their own ways. Going through an article in Republican Vindicator, it quotes on incidents when the whites did something out of their way for their black neighbors, as an indication to enlighten their equality as humans. Like it says, " Mr. Scott was seen walking down with street with a black woman" (Republican Vindicator, 20th April 1866, pp. 1), while for the younger generation it excited the views against their family, when they would witness the " the gallantry on the part of their teacher, when he escorted a black woman down one of their principal streets" (Republican
Vindicator, 20th April 1866 pp. 1: (http://jefferson.village.virginia.edu:8090/xslt/servlet/ramanujan.XSLTServlet?xml=/vcdh/xml_docs/valley_news/newspaper_catalog.xml&xsl=/vcdh/xml_docs/valley_news/news_cat.xsl&level=edition&paper=rv&year=1866&month=04&day=20&edition=rv1866/va.au.rv.1866.04.20.xml)
World War II again left lasting affects to different communities, including the Japanese who were living in the coastal side of Washington, near the concentration camp during the war. Like the sad affects of the civil war being cleared, slavery coming to an end and women finally leaving their homes slowly, to work independently, World War II widened the horizons further for every woman.
During 1939, the Depression was there on everyone's minds, since one-third of all the Americans had been out of work since 1933. For men war had been the time when which forced them to grow prematurely, with the sight of blood, seeing the dead everyday, being away from the family and loved ones, it left disastrous affects on their minds. As difficult as it was for the men alive to come back home to their families and adjust to the normal life, after fighting years of war; the women were still trying to contemplate the reasons for the war. When the Japanese attacked Pearl-Harbor, the United States had been unprepared for the war. To defeat Japanese moving towards the Pacific Islands, and having conquered it,
Americans geared up their home front completely to make every effort to rush towards war productions and draft men into combat. There were obvious concerns about women taking soldier jobs, viewing the affects it would leave on the family and anxiety about the breakdown of social values. It brought a vast number of changes for women, since most of the men were enlisting for military service, women were asked to fill up their places in civilian employment. It made them value their earnings and made them more independent, as they didn't have to ask anyone how to spend. At the time of Depression, poverty increased, many adults postponed their marriage, couples couldn't afford to support a family making the birth rate fall tremendously. A lot of men married quickly just before being shipped out and expected to regain their homes, jobs and start a family when they got back.. Blacks were still facing racism in some areas, while on the West Coast hysteria developed when the war broke. Thousands of Japanese-Americans were rounded up and were taken prisoners, while there were letters sent out all over the state, where the prejudice against the Asians were visible. They were being regarded as the enemy or disloyal, for the people around held biased judgement for all Asians.
Guterson reveals a remarkable side left by the war, for a community 'of five thousand damp souls', who supported themselves through salmon fishing and berry farming, in the fictional Island of San Piedro off the coast of Washington. He describes the time during the 1954, eight after the world War II ended, where a lot of men from San Piedro lost their lives and the ones alive had scars from war, physically and emotionally. The story talks about one of the survivors, Carl Heine, who drowned mysteriously while fishing, where another fisherman has been accused for the murder. Kabuo Miyamoto is the first generation of Japanese
Americans, ignoring the fact that he fought for the United States during the war, does not work in his favor during the trial. His trial constitutes of the white community quarrel with their Asian neighbors. Kubuo and his wife have their own grounds for resentment, going back to the time when he had faced bigotry during the war and had been robbed of his fathers land, at a time when thousands of Japanese-Americans had been allocated in the government relocation camps. As the case proceeds working its way against Kubuo, more facts are exposed; like Miyamoto's family had been cheated by Carl's mother. The wound on his head suggested a Japanese 'kendo' blow and the evidence, Carl's blood type was found on a wooden gaff of Miyamoto's boat. The proceedings of the trial, discloses more facts about the night of the murder, for the reporter, Ishmael Chambers, who had an affair with Miyamoto's wife before she had been sent to the camp with other
Japanese, in 1942. Even though he was not an objective witness, he had grown up with Carl and Kubuo and knew them both very well. In his state where he wanted to avenge his lost love for Kubuo's wife, Hatsue, he finds himself torn between loathsome and conscience.
The novel talks more then just a man's guilt; it envelopes the community fear, prejudice against the Japanese-Americans, at the same time recreating the war time hysteria that led to all of them being sent to the concentration camps. In fact, during the pre-war, Japanese people who were not American citizens, were not allowed to own a property, in the Washington state. Snow Falling in the Cedars, starts in the middle of Kubuo's trial, emphasizing on the winter when San Piedro is in the midst of a snow storm. It plays an important role for the characters uneasiness, while everything had become blurred, with a freezing temperature and feeling of complete isolation, adding to the dejected trial. It describes the winter scene as an immobilized state, even as it holds out the promise of an, 'impossible winter purity' (Snow Falling on Cedars, David Guterson, pg: 8). David has divided his island settings in four parts, namely; the town of Amity Harbor, the strawberry fields, the sea and the cedar forest. Such details arises questions as, how did the author manage a different mood for each surroundings? While he goes on to describe Carl Heine as a person, a lot of information is revealed regarding his background. His active role in the navy during World War II, his mother selling the family strawberry farm and his 'good character'. Each individual character have played their part and fulfilled a place for the Japanese-Americans.
Gutterson and Gaines have been open about the difficulties Japanese and Blacks faced, respectively and the disastrous affects of the wars that left its individual logo in everyone's minds. To bring out the true facts about the war, they both have used a fiction-based story, with murder trials and two innocent natives set up on trial. While they are Americans, the colour of their skin is what deems to be their fate, as they are found guilty. African-Americans and Japanese-Americans, as biased as they were treated by the whites, it never weakened their motivations.
They faced difficult times, there were discriminations in schools, public places, parks and restaurants, which made a number of Japanese-Americans ashamed of their roots, as they were trying to settle in a community where everyone was against them. This part has been enlightened in 'Snow Falling in Cedars', in Hatsue's character of her teenage years, when she used to rebel with her mother's values and hated being 'Japanese'. Yet she had learned as a young girl the importance of cultivating stillness and composure, in order to " seek union with Greater Life" (Snow Falling on Cedars, by David Gutterson, Pg; 83). Japanese hold back centuries of cultures and norms that pertain in their community. Like most cultures set by the ancestors, it's values were getting dim in a foreign land with the up coming generation. While the blacks were working their way through every obstacle they encountered, a step much further then the slavery their ancestors had endured.
The affects of any war can never leave a pleasant memory, for those who fought in the war or even for those, who waited for their loved ones to return. And much worse for those who had seen the ugliest side of life, witnessed their friends dying, been away from family for years, or their sons or fathers; many lost their ancestral lands and homes. For these people, the normality in life was an even harder adjustment then facing the enemy. They couldn't abandon their thoughts, they had gone to seek answers but returned with more questions, they had to kill people just because they were marked as an enemy, not knowing if they were guilty or innocent. People who lost most of their wealth went in isolation to start a new life, or die in solitude. Even as slavery came to an end, racism never let that mark rest for a long time, evolving the fear and anguish blacks went through.
Works Cited
Gaines, J. Earnest, A Lesson Before Dying, Vintage Books, 28th (Sept 1997)
Gutterson, David, Snow Falling in Cedars, Random House 1st (Aug 1998)
The African-American: A Journey From Slavery to Freedom, C.W Post Campus
Available at: http://www.liu.edu/cwis/cwp/library/aaslavry.htm#civil
Snow Falling on Cedar, Reading Group Center,
Available at; http://www.randomhouse.com/vintage/read/snow/
Literature, Arts and Medicine Database, Literature Annotations, 53rd edition, April 2004
Gutterson, David, Snow Falling on Cedars'
Available at; http://endeavor.med.nyu.edu/lit-med/lit-med-db/webdocs/webdescrips/guterson991-des-.html
Shotgun's Homes of the American Civil War,
Letters About the War' at: http://www.civilwarhome.com/letters.htm
And
Overveiw of the War' at: http://www.civilwarhome.com/overview.htm
Rhode Island Women During Word War II, by Students in the Honors English Program at South Kingston High School, ' Women and World War II', by Dr. Strom, Hartman, H.
Sharon and Wood, P. Linda, Available at http://www.stg.brown.edu/projects/WWII_Women/WomenInWWII.html
Civil War Era-Newspapers, Republican Vindicator, 1859-1867
http://jefferson.village.virginia.edu:8090/xslt/servlet/ramanujan.XSLTServlet?xml=/vcdh/xml_docs/valley_news/newspaper_catalog.xml&xsl=/vcdh/xml_docs/valley_news/news_cat.xsl&level=browse_paper&paper=rv
Garrison, Web, More Civil War Curiosities: Fascinating Tales, Infamous Characters, and Strange Coincidences, Rutledge Hill Press, 25th (Oct 2000)
---
Are you busy and do not have time to handle your assignment? Are you scared that your paper will not make the grade? Do you have responsibilities that may hinder you from turning in your assignment on time? Are you tired and can barely handle your assignment? Are your grades inconsistent?
Whichever your reason is, it is valid! You can get professional academic help from our service at affordable rates. We have a team of professional academic writers who can handle all your assignments.
Plagiarism free papers
Timely delivery
Any deadline
Skilled, Experienced Native English Writers
Subject-relevant academic writer
Adherence to paper instructions
Ability to tackle bulk assignments
Reasonable prices
24/7 Customer Support
Get superb grades consistently
Online Academic Help With Different Subjects
Literature
Students barely have time to read. We got you! Have your literature essay or book review written without having the hassle of reading the book. You can get your literature paper custom-written for you by our literature specialists.
Finance
Do you struggle with finance? No need to torture yourself if finance is not your cup of tea. You can order your finance paper from our academic writing service and get 100% original work from competent finance experts.
Computer science
Computer science is a tough subject. Fortunately, our computer science experts are up to the match. No need to stress and have sleepless nights. Our academic writers will tackle all your computer science assignments and deliver them on time. Let us handle all your python, java, ruby, JavaScript, php , C+ assignments!
Psychology
While psychology may be an interesting subject, you may lack sufficient time to handle your assignments. Don't despair; by using our academic writing service, you can be assured of perfect grades. Moreover, your grades will be consistent.
Engineering
Engineering is quite a demanding subject. Students face a lot of pressure and barely have enough time to do what they love to do. Our academic writing service got you covered! Our engineering specialists follow the paper instructions and ensure timely delivery of the paper.
Nursing
In the nursing course, you may have difficulties with literature reviews, annotated bibliographies, critical essays, and other assignments. Our nursing assignment writers will offer you professional nursing paper help at low prices.
Sociology
Truth be told, sociology papers can be quite exhausting. Our academic writing service relieves you of fatigue, pressure, and stress. You can relax and have peace of mind as our academic writers handle your sociology assignment.
Business
We take pride in having some of the best business writers in the industry. Our business writers have a lot of experience in the field. They are reliable, and you can be assured of a high-grade paper. They are able to handle business papers of any subject, length, deadline, and difficulty!
Statistics
We boast of having some of the most experienced statistics experts in the industry. Our statistics experts have diverse skills, expertise, and knowledge to handle any kind of assignment. They have access to all kinds of software to get your assignment done.
Law
Writing a law essay may prove to be an insurmountable obstacle, especially when you need to know the peculiarities of the legislative framework. Take advantage of our top-notch law specialists and get superb grades and 100% satisfaction.
What discipline/subjects do you deal in?
We have highlighted some of the most popular subjects we handle above. Those are just a tip of the iceberg. We deal in all academic disciplines since our writers are as diverse. They have been drawn from across all disciplines, and orders are assigned to those writers believed to be the best in the field. In a nutshell, there is no task we cannot handle; all you need to do is place your order with us. As long as your instructions are clear, just trust we shall deliver irrespective of the discipline.
Are your writers competent enough to handle my paper?
Our essay writers are graduates with bachelor's, masters, Ph.D., and doctorate degrees in various subjects. The minimum requirement to be an essay writer with our essay writing service is to have a college degree. All our academic writers have a minimum of two years of academic writing. We have a stringent recruitment process to ensure that we get only the most competent essay writers in the industry. We also ensure that the writers are handsomely compensated for their value. The majority of our writers are native English speakers. As such, the fluency of language and grammar is impeccable.
What if I don't like the paper?
There is a very low likelihood that you won't like the paper.
Reasons being:
When assigning your order, we match the paper's discipline with the writer's field/specialization. Since all our writers are graduates, we match the paper's subject with the field the writer studied. For instance, if it's a nursing paper, only a nursing graduate and writer will handle it. Furthermore, all our writers have academic writing experience and top-notch research skills.
We have a quality assurance that reviews the paper before it gets to you. As such, we ensure that you get a paper that meets the required standard and will most definitely make the grade.
In the event that you don't like your paper:
The writer will revise the paper up to your pleasing. You have unlimited revisions. You simply need to highlight what specifically you don't like about the paper, and the writer will make the amendments. The paper will be revised until you are satisfied. Revisions are free of charge
We will have a different writer write the paper from scratch.
Last resort, if the above does not work, we will refund your money.
Will the professor find out I didn't write the paper myself?
Not at all. All papers are written from scratch. There is no way your tutor or instructor will realize that you did not write the paper yourself. In fact, we recommend using our assignment help services for consistent results.
What if the paper is plagiarized?
We check all papers for plagiarism before we submit them. We use powerful plagiarism checking software such as SafeAssign, LopesWrite, and Turnitin. We also upload the plagiarism report so that you can review it. We understand that plagiarism is academic suicide. We would not take the risk of submitting plagiarized work and jeopardize your academic journey. Furthermore, we do not sell or use prewritten papers, and each paper is written from scratch.
When will I get my paper?
You determine when you get the paper by setting the deadline when placing the order. All papers are delivered within the deadline. We are well aware that we operate in a time-sensitive industry. As such, we have laid out strategies to ensure that the client receives the paper on time and they never miss the deadline. We understand that papers that are submitted late have some points deducted. We do not want you to miss any points due to late submission. We work on beating deadlines by huge margins in order to ensure that you have ample time to review the paper before you submit it.
Will anyone find out that I used your services?
We have a privacy and confidentiality policy that guides our work. We NEVER share any customer information with third parties. Noone will ever know that you used our assignment help services. It's only between you and us. We are bound by our policies to protect the customer's identity and information. All your information, such as your names, phone number, email, order information, and so on, are protected. We have robust security systems that ensure that your data is protected. Hacking our systems is close to impossible, and it has never happened.
How our Assignment  Help Service Works
You fill all the paper instructions in the order form. Make sure you include all the helpful materials so that our academic writers can deliver the perfect paper. It will also help to eliminate unnecessary revisions.
2.      Pay for the order
Proceed to pay for the paper so that it can be assigned to one of our expert academic writers. The paper subject is matched with the writer's area of specialization.
3.      Track the progress
You communicate with the writer and know about the progress of the paper. The client can ask the writer for drafts of the paper. The client can upload extra material and include additional instructions from the lecturer. Receive a paper.
4.      Download the paper
The paper is sent to your email and uploaded to your personal account. You also get a plagiarism report attached to your paper.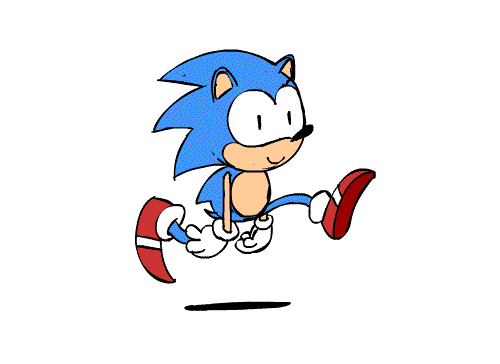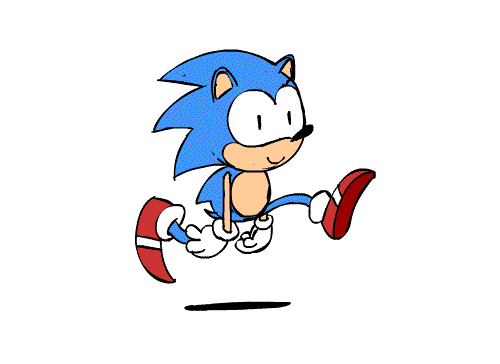 PLACE THIS ORDER OR A SIMILAR ORDER WITH US TODAY AND GET A PERFECT SCORE!!!
---