Grief and Loss within Native American Culture
Section 1: The Topic and Culture
Dealing with grief and loss is a difficult time for people in any culture. For people within the Native American culture, grief and loss present their own unique issues and challenges as a result of the ethnic experience and historical loss thinking of the Native American people (Tucker, Wingate & O'Keefe, 2016). The history of the Native American people is one of sorrow and turbulence yet also of pride and perseverance, and it is important to remember these two points on the spectrum of experience. While grief and loss are pain points, there is the other side of the spectrum or coin in which perseverance and pride can shine through and be found.
Understanding how to deal with grief and loss among Native Americans is particularly important because as the Centers for Disease Control and Prevention (2014) indicates, "death records show that American Indian and Alaska Native (AI/AN) death rates for both men and women combined were nearly 50 percent greater than rates among non-Hispanic whites during 1999-2009." The leading causes of death for this group are cancer and heart disease—but the most striking statistic is the fact that Native Americans are 50% more likely to die than non-Native Americans in the U.S. Grief and loss, in other words, are literally part of the fabric of living in a Native American culture: it is an aspect of life that simply never goes away and that everyone experiences—far more so than white Americans experience. Native Americans have the highest prevalence of tobacco usage among all populations in the U.S. and suicide rates are 50% higher among Native Americans than they are among white populations (Centers for Disease Control and Prevention, 2014). These statistics suggest a very depressed culture that feels the pain of its heritage and history—the loss of the land that belonged to ancestors and the loss of identity and cultural significance in the great melting pot of the modern American tradition.
Helping this community to cope with grief and loss is essential to furthering the population's health and well-being. To understand how to help this population, however, it is important to understanding their family dynamics, political and economic concerns, and the way in which they communicate. To best work with Native Americans in addressing their needs, researchers have focused their attention on these specific cultural aspects, which, when studied, can provide ideas that support coping interventions for grief and loss assistance.
What is Important to Know to Best Work with This Population
Family Dynamics
Native American culture is based on the idea that all things are interdependent upon one another (Tachine, Cabrera & Yellow Bird, 2017). Interpersonal context is also important for healing, as Heart et al. (2016) show. Child-rearing can be difficult in the Native American population because of the depressed community and the fact that an inordinate number of Native American children end up in foster homes (Pecora et al., 2017). Many Native American families also lack a relevant cultural framework to pass on to children: they have a Native American heritage but it is not often one that makes sense or applies in the modern world, as Native American author Sherman Alexie has indicated in his numerous works (Hossain & Sarker, 2016). Alexie views life as a Native American as problematic for families because they exist outside the mainstream culture of America and thus suffer from a stigma of being outsiders and failing to connect in a meaningful way to the world around them. Thus, it is not surprising that they fall into depression, suffer from alcoholism, smoke tobacco more than any other group in America, or have a higher suicide rate than whites: they are literally viewed and feel as though they were cut off from the very culture that they long to be a part of, having grown up immersed in white culture from going to the cinemas, watching television, and following along with the American pageantry of life (Hossain & Sarker, 2016). This maladjustment to their situation, particularly on the family front where, as Alexie has noted, so many families consist of multi-generational persons and suffer from a lack of central stability—which is why a disproportionate amount of Native American children end up in foster care. Grief and loss are strong within the community and at the center of the community is the problem of the family unit in Native American culture.
Kinship bonds and strong in traditional families in Native American culture, but traditional families struggle to be relevant or prevalent in modern Native American society, as the people tend to feel displaced within their own families and communities (Hossain & Saker, 2016). Elders and tribal councils are also important in traditional contexts but do not have significance of any particular strength among those who reject the traditional moorings of the Native American heritage. Gender roles are important, especially when it comes to coping with grief and loss, as women play a pivotal role in the healing process (Heart et al., 2016). However, the family dynamic is particular complex and complicated among modern families in the Native American population and must be taken on a case by case basis.
Political and Economic Concerns
Poverty has always been an issue of concern within the Native American culture, and many Native Americans survive on entitlements from the federal government (Grande, 2015). Native Americans have the highest poverty rate of any race in the U.S. at 26%, which is above 30% for Reservation Native Americans (Krogstad, 2014). The high school dropout rate among Native Americans is 11%, surpassed only by Hispanics in the U.S., and only 17% of Native Americans hold a Bachelor's degree from college (Krogstad, 2014). Thus, the unemployment rate of Native Americans is among the highest in the U.S. and this is why the many Native Americans generally rely upon entitlements from the federal government. This is also why the culture is particularly depressed as there appears to be no way for them to mobilize themselves out of this economic and cultural depression. They have no political or very little political recourse or organization, as they are used to their entitlements and any political action tends to be inward focused in terms of extending to tribal politics rather than to national politics—i.e., becoming a conservative or liberal, Republican or Democrat, Libertarian or Socialist. Political indifference is an earmark of the Native American experience (Heart et al., 2016).
Communication
Native Americans tend to have some degree of bilingualism based on the traditional aspect of their culture; however, family dynamic will play a larger part in determining that. Body language of Native Americans tends to reflect their personal and cultural depression (Hossain & Sarker, 2016), while silence is a major factor for Native Americans. Emotions are not typically expressed by Native Americans as their traditions are deeply ingrained in them in this respect and they are considered to be a very reserved people. Native Americans respect space and personhood. Music, dance and art are all forms of communication that are important to them traditionally, with story-telling being one of the most important forms of communicating deep messages for Native Americans. Their concept of time is broad, as they tend to see the interconnectedness of things and do not view life as one moment being lived to the next but rather as a continuous harmony that is uninterrupted by moments.
Section 2: Strategies and Approaches
Among the Native American community, women play an important role in helping people of this culture to deal with grief and loss: as Heart et al. (20160 note, "women have been the culture carriers and political advisors, either informally through consultation with male relatives" (p. 24). Strategies for coping with grief and loss tend to involve women to some extent—and women help to inform others within the Native American community that "in our loyalty to our ancestors, we unconsciously remain loyal to their suffering through internalization of generational trauma, enacted as the need to suffer as a memorial; vitality is a betrayal to ancestors who suffered so much" (Heart et al., 2016, p. 24). At the same time, it is recognized that by focusing too much on past suffering and internalizing the grief of the Native American people, they are only perpetuating their own sorrow and passing it on to the next generation. Thus, they have determined that "part of the healing process is to let go of this guilt for being joyful. We recognize as Takini that we are wakiksuyapi (memorial people) and still healing as we are helping others to heal" (Heart et al., 2016, p. 24). In other words, the best strategy to helping Native Americans to cope with grief and loss is to help them to see that they should not feel guilty for pursuing joy in their own lives and hearts because healing is part of life and life lived forever in sorrow is a betrayal of the great circle of life, which involves not only sorrow but also joy—not only death but also birth.
Specific counseling therapies that can be of use to help Native Americans heal, as Garrett et al. (2015) show. These approaches should include a pastoral perspective that reinforces the idea that God is part of their lives and that they should be more aware of God's presence in their lives (Garrett et al., 2015). This is the pastoral approach to care that can be of importance to Native Americans who register some spiritual component in their lives. However, not all Native Americans may respond in the same way. Thus, there are other approaches that can be equally beneficial without applying a spiritual message.
For example, cognitive behavioral therapy could be used to help Native Americans identify positive goals and behaviors that they can pursue whenever one of their triggers pushes them towards feelings of loss or grief and threaten to overwhelm them. Cognitive behavioral therapy "focuses on helping patients to disconfirm their obsessive fears via exposure to feared stimuli while resisting compulsions" (McLean et al., 2015, p. 1653)
Trauma-focused therapy can also be helpful as it gives the individual a way to examine the underlying issues that have led to the experience of grief and loss and that keep these feelings from passing in a natural way (Giordani et al., 2016). Another option is to apply a non-Western therapy for healing, such as a focus on Sufism, which as Isgandarova (2018) shows, can be helpful in emphasizing the interconnectedness of things that can be especially meaningful for the Native American population. Isgandarova (2018) states that "the techniques used in muraqaba can be adapted and used as mindfulness-based stress reduction, mindfulness-based cognitive therapy, meditation, transcendental meditation, mind-body techniques (meditation, relaxation), and body-mind techniques. Although muraqaba might not be effective for all mental health issues, I suggest a possible value of muraqaba for treating symptomatic anxiety, depression, and pain" (p. 1). For overcoming depression associated with grief and loss, this approach could be highly useful. Another approach, however, would be to include music therapy, which can be particularly meaningful for this population as well, as it highlights along with art therapy the deeper exploration of the self and the individual identity, which can be important for allowing healing to take place (Hossain & Sarker, 2016; Mukherjee, 2016).
Section 3: Biblical Explanation
The biblical approach to healing and treating grief and loss focuses on the suffering of Christ and the redemption of mankind through the uniting of one's personal suffering with the suffering of Christ on the cross (Porter, Hall & Wang, 2017). Counseling, life coaching and human services from a faith-based approach can provide individuals within this population with a meaningful place to store their grief so that they are not holding onto and trying to shoulder the burden all themselves. Matthew 11:28-30 states, "Come to me, all you who are weary and burdened, and I will give you rest. Take my yoke upon you and learn from me, for I am gentle and humble in heart, and you will find rest for your souls. For my yoke is easy and my burden is light." In other words, Christ's commandment is to bring one's troubles to Him so that He can take them. He does not want people to suffer alone, cut off from others or from God. People are social creatures and God Himself became Man to share in that burden. This is the basis of faith-based counseling. Life coaching can assume the same approach by providing the individual with faith-based encouragement in recognizing that God is part of their life and that they can set goals for themselves that will bring them happiness while also allowing them to stay united to God and keep their sufferings, grief, pain and loss with Him so that it is not forgotten. As it is part of the Native American tradition to assume that past grief and loss that is one's ancestor's, this aspect of life coaching should be particularly helpful. Human services using a faith-based approach can provide similar sustenance as it would focus on the importance of providing the person with a religious outlet and becoming part of a community at a church.
Native Americans do not generally have a traditional religious concept and worship for them may take place in nature, on a mountaintop, near a river, in the forest, or anywhere they feel connected to the divine presence. Christianity does play a part in the lives of some Native Americans so there is the traditional incorporation of the church for this group. For them overall there is the recognition of a Creator God who is responsible for bringing life into existence (Maynard & Snodgrass, 2015). The role of the church for this culture really depends on the tribe, the family dynamic and the personal affiliation as there is no general rule. However, in terms of what happens after one dies there is the general idea of being united with the great spirit—but for Christians there is the general idea of facing judgment and so on. Religion's great utility for this culture is that it can be of assistance in mitigating risks of bad behavior, so an emphasis on incorporating religion into one's faith-based approach to treating grief and loss can go a long way in inspiring a more responsible reaction to negative experiences. This in turn can be supported by cognitive behavioral therapy, art therapy and the non-Western therapies described above.
References
Centers for Disease Control and Prevention. (2014). American Indian and Alaska Native
death rates nearly 50 percent greater than those of non-Hispanic whites. Retrieved from https://www.cdc.gov/media/releases/2014/p0422-natamerican-deathrate.html
Garrett, M. T., Williams, C., Curtis, R., Brown, I. T., Portman, T. A. A., & Parrish, M.
(2015). NATIVE AMERICAN SPIRITUALITIES AND PASTORAL COUNSELING. Understanding Pastoral Counseling, 303.
Giordano, A., Prosek, E., Stamman, J. et al. (2016). Addressing Trauma in Substance
Abuse Treatment. Journal of Alcohol and Drug Addiction, 60(2), 55-71.
Grande, S. (2015). Red pedagogy: Native American social and political thought.
Rowman & Littlefield.
Heart, M. Y. H. B., Chase, J., Elkins, J., Martin, M. J., Nanez, M. J. S., & Mootz, J. J.
(2016). Women finding the way: American Indian women leading intervention research in Native communities. American Indian and Alaska native mental health research (Online), 23(3), 24.
Hossain, M. A., & Sarker, S. A. N. (2016). Sherman Alexie's literary works as native
American social realistic projections. European Scientific Journal, ESJ, 12(11).
Isgandarova, N. (2018). Muraqaba as a Mindfulness-Based Therapy in Islamic
Psychotherapy. Journal of religion and health, 1-15.
Krogstad, J. (2014). One-in-four Native Americans and Alaska Natives are living in
poverty. Retrieved from http://www.pewresearch.org/fact-tank/2014/06/13/1-in-4-native-americans-and-alaska-natives-are-living-in-poverty/
Maynard, E. & Snodgrass, J. (2015). Understanding pastoral counseling. Springer.
McLean, C. P., Zandberg, L. J., Van Meter, P. E., Carpenter, J. K., Simpson, H. B., &
Foa, E. B. (2015). Exposure and response prevention helps adults with obsessive compulsive disorder who do not respond to pharmacological augmentation strategies. The Journal of clinical psychiatry, 76(12), 1653.
Mukherjee, S. (2016). Application of Music as an Element in Art Therapy, on Cancer
Patients, Leads to Emotional Conflict Resolution and Body Healing, with an Insight into Sufi Music, Ancient Music Therapies, their Healing History as Well as Properties. The International Journal of Indian Psychology, Volume 3, Issue 3, No. 9, 60.
Pecora, P., Whittaker, J., Barth, R., Maluccio, A. N., DePanfilis, D., & Plotnick, R. D.
(2017). The child welfare challenge: Policy, practice, and research. Routledge.
Porter, S. L., Hall, M. E. L., & Wang, D. C. (2017). Losing My Religion: Spiritual
Discouragement amongst Christian Therapists due to Spiritual Immaturity in Christian Clients. Journal of Psychology and Theology, 45(2), 133-143.
Tachine, A. R., Cabrera, N. L., & Yellow Bird, E. (2017). Home away from home:
Native American students' sense of belonging during their first year in college. The Journal of Higher Education, 88(5), 785-807.
Tucker, R. P., Wingate, L. R., & O'Keefe, V. M. (2016). Historical loss thinking and
symptoms of depression are influenced by ethnic experience in American Indian college students. Cultural Diversity and Ethnic Minority Psychology, 22(3), 350.
---
Are you busy and do not have time to handle your assignment? Are you scared that your paper will not make the grade? Do you have responsibilities that may hinder you from turning in your assignment on time? Are you tired and can barely handle your assignment? Are your grades inconsistent?
Whichever your reason is, it is valid! You can get professional academic help from our service at affordable rates. We have a team of professional academic writers who can handle all your assignments.
Plagiarism free papers
Timely delivery
Any deadline
Skilled, Experienced Native English Writers
Subject-relevant academic writer
Adherence to paper instructions
Ability to tackle bulk assignments
Reasonable prices
24/7 Customer Support
Get superb grades consistently
Online Academic Help With Different Subjects
Literature
Students barely have time to read. We got you! Have your literature essay or book review written without having the hassle of reading the book. You can get your literature paper custom-written for you by our literature specialists.
Finance
Do you struggle with finance? No need to torture yourself if finance is not your cup of tea. You can order your finance paper from our academic writing service and get 100% original work from competent finance experts.
Computer science
Computer science is a tough subject. Fortunately, our computer science experts are up to the match. No need to stress and have sleepless nights. Our academic writers will tackle all your computer science assignments and deliver them on time. Let us handle all your python, java, ruby, JavaScript, php , C+ assignments!
Psychology
While psychology may be an interesting subject, you may lack sufficient time to handle your assignments. Don't despair; by using our academic writing service, you can be assured of perfect grades. Moreover, your grades will be consistent.
Engineering
Engineering is quite a demanding subject. Students face a lot of pressure and barely have enough time to do what they love to do. Our academic writing service got you covered! Our engineering specialists follow the paper instructions and ensure timely delivery of the paper.
Nursing
In the nursing course, you may have difficulties with literature reviews, annotated bibliographies, critical essays, and other assignments. Our nursing assignment writers will offer you professional nursing paper help at low prices.
Sociology
Truth be told, sociology papers can be quite exhausting. Our academic writing service relieves you of fatigue, pressure, and stress. You can relax and have peace of mind as our academic writers handle your sociology assignment.
Business
We take pride in having some of the best business writers in the industry. Our business writers have a lot of experience in the field. They are reliable, and you can be assured of a high-grade paper. They are able to handle business papers of any subject, length, deadline, and difficulty!
Statistics
We boast of having some of the most experienced statistics experts in the industry. Our statistics experts have diverse skills, expertise, and knowledge to handle any kind of assignment. They have access to all kinds of software to get your assignment done.
Law
Writing a law essay may prove to be an insurmountable obstacle, especially when you need to know the peculiarities of the legislative framework. Take advantage of our top-notch law specialists and get superb grades and 100% satisfaction.
What discipline/subjects do you deal in?
We have highlighted some of the most popular subjects we handle above. Those are just a tip of the iceberg. We deal in all academic disciplines since our writers are as diverse. They have been drawn from across all disciplines, and orders are assigned to those writers believed to be the best in the field. In a nutshell, there is no task we cannot handle; all you need to do is place your order with us. As long as your instructions are clear, just trust we shall deliver irrespective of the discipline.
Are your writers competent enough to handle my paper?
Our essay writers are graduates with bachelor's, masters, Ph.D., and doctorate degrees in various subjects. The minimum requirement to be an essay writer with our essay writing service is to have a college degree. All our academic writers have a minimum of two years of academic writing. We have a stringent recruitment process to ensure that we get only the most competent essay writers in the industry. We also ensure that the writers are handsomely compensated for their value. The majority of our writers are native English speakers. As such, the fluency of language and grammar is impeccable.
What if I don't like the paper?
There is a very low likelihood that you won't like the paper.
Reasons being:
When assigning your order, we match the paper's discipline with the writer's field/specialization. Since all our writers are graduates, we match the paper's subject with the field the writer studied. For instance, if it's a nursing paper, only a nursing graduate and writer will handle it. Furthermore, all our writers have academic writing experience and top-notch research skills.
We have a quality assurance that reviews the paper before it gets to you. As such, we ensure that you get a paper that meets the required standard and will most definitely make the grade.
In the event that you don't like your paper:
The writer will revise the paper up to your pleasing. You have unlimited revisions. You simply need to highlight what specifically you don't like about the paper, and the writer will make the amendments. The paper will be revised until you are satisfied. Revisions are free of charge
We will have a different writer write the paper from scratch.
Last resort, if the above does not work, we will refund your money.
Will the professor find out I didn't write the paper myself?
Not at all. All papers are written from scratch. There is no way your tutor or instructor will realize that you did not write the paper yourself. In fact, we recommend using our assignment help services for consistent results.
What if the paper is plagiarized?
We check all papers for plagiarism before we submit them. We use powerful plagiarism checking software such as SafeAssign, LopesWrite, and Turnitin. We also upload the plagiarism report so that you can review it. We understand that plagiarism is academic suicide. We would not take the risk of submitting plagiarized work and jeopardize your academic journey. Furthermore, we do not sell or use prewritten papers, and each paper is written from scratch.
When will I get my paper?
You determine when you get the paper by setting the deadline when placing the order. All papers are delivered within the deadline. We are well aware that we operate in a time-sensitive industry. As such, we have laid out strategies to ensure that the client receives the paper on time and they never miss the deadline. We understand that papers that are submitted late have some points deducted. We do not want you to miss any points due to late submission. We work on beating deadlines by huge margins in order to ensure that you have ample time to review the paper before you submit it.
Will anyone find out that I used your services?
We have a privacy and confidentiality policy that guides our work. We NEVER share any customer information with third parties. Noone will ever know that you used our assignment help services. It's only between you and us. We are bound by our policies to protect the customer's identity and information. All your information, such as your names, phone number, email, order information, and so on, are protected. We have robust security systems that ensure that your data is protected. Hacking our systems is close to impossible, and it has never happened.
How our Assignment  Help Service Works
You fill all the paper instructions in the order form. Make sure you include all the helpful materials so that our academic writers can deliver the perfect paper. It will also help to eliminate unnecessary revisions.
2.      Pay for the order
Proceed to pay for the paper so that it can be assigned to one of our expert academic writers. The paper subject is matched with the writer's area of specialization.
3.      Track the progress
You communicate with the writer and know about the progress of the paper. The client can ask the writer for drafts of the paper. The client can upload extra material and include additional instructions from the lecturer. Receive a paper.
4.      Download the paper
The paper is sent to your email and uploaded to your personal account. You also get a plagiarism report attached to your paper.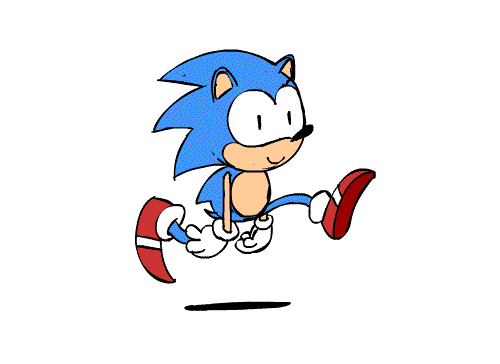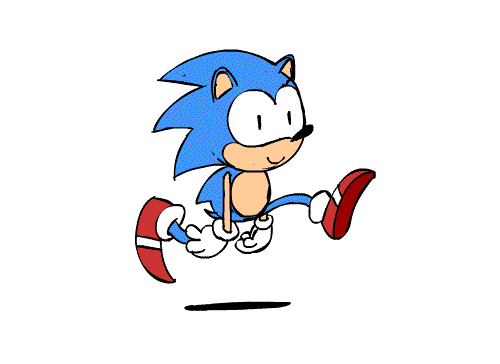 PLACE THIS ORDER OR A SIMILAR ORDER WITH US TODAY AND GET A PERFECT SCORE!!!
---