Health and Safety in Construction Industry
The construction industry is by far the most dangerous one as it takes more lives every year and results in many short- and long-term minor or severe injuries. The UK government regulatory bodies have been playing a significant role in ensuring that proper health and safety procedures are followed. Throughout the last four decades, its role has been impeccable in decreasing fatalities in the construction industry, although the excessive rules and regulations, frequent changes, bureaucratic structure and lack of project management and risk management techniques have dented its efficiency in protecting small construction companies and contractors, resulting in a compensation and claim culture engulfed with individual profiteers such as insurance companies, lawyers and health and safety consultants. These excessive regulations have pushed constructors to adopt some illegal practices in order to decrease cost and probability of claims from injured workers. The risk management and assessment measure provided to the constructors and other stakeholders are in development stage and a more concentrated effort is required from these regulating bodies to ensure a project management like approach is followed in public domain and private constructors.
Introduction:
Public bodies work in a certain way, a way that is different from private entities as it involves more procedures, assessments and most of the time politics that calls for a quick execution of a public project without much emphasis given to other related factors such as environment, safety or long terms usability. When assembling a building or infrastructure, public organisations besides other risk preventive initiatives, have the responsibility to ensure that risks related to health and safety are being catered to and prepared for, not only for the public but also for the civil workers. It is interesting to see that about 40% of all construction activities in the United Kingdom are undertaken by the government by outsourcing the work to private construction companies or by using the public mechanism. The role of government in reforming and rebuilding major parts of United Kingdom after World War II remains impressive although with time the industry requires more robust health and safety provisions for all involved parties. There have been major advancements in the field of constructions with new techniques and machinery, although the industry remains a dangerous one recording an average of 17 construction labourers killed every year only in public construction projects. 112 annual deaths were reported in all other industries while construction industry alone reported approx. 335 deaths in the year 2002 (National Institute of Occupational Safety and Health, 2012).
The industry itself has seen major turnarounds or advancements and the number of fatalities reported have reduced during the past two decades. The industry only employs 5% of total employees in United Kingdom although about 27% of total fatal injuries are still related to construction industry as reported in 2010-2011 (HSE, 2011).
Research Objectives:
In order to better understand the causes and working of public organisations in relation to health and safety, the research report aims to analyse whether the current regulations and processes in place are good enough to achieve the necessary objectives that is minimizing fatalities and injuries.
The more specific research objectives covered in this research are;
1. To ascertain whether there are deficiencies in current project management practices, or the systems used by public sector related to risk management of health and safety issues in construction industry.
2. Highlight the effects these deficiencies have on the management of health and safety risks
3. Practical suggestions for catering such deficiencies.
Research Methodology:
There are many methods available through which research can be conducted however it is important to select the one which suits best the overall requirement of the objectives.
The best and most reliable research method must be applied in this case as it is a matter of health and safety. Without the discovery of deficiencies in the current system, the research would be useless. Therefore, discovering deficiencies would require a complete research from scratch.
The method used in conducting this research is explorative study as it is the best possible research method for this situation due to the fact the current problems are not defined properly yet and a research design along with data collection is required.
Exploratory study is used for problems that have not been defined clearly which is the reason why, explorative study helps in coming up with the best research design, data collection method and also, selection of subjects related to a specific research. The study is conducted with extreme precautionary measures.
The results must be reliable and since the current system is flawed, other research methods would fail to provide reliable results as the exploration of newer methods of increasing safety is the basic requirement which can be provided by explorative study in the best possible way.
It is important that the researcher is aware of the limitations inherited with to the specific approach which is employed for the research and the relevant limitations are duly addressed during the research.
An understanding of present practices by the UK government in relation to health and safety would be achieved by exploring various government regulatory websites, peer reviewed journals and conducted studies. Furthermore specific incidents will be taken in to account for highlighting the actual negligence and flaw in current practices prevalent in the construction industry.
Through explorative study, the deficiencies in the current system can be identified as a result of which, those deficiencies would be avoided in the future.
Literature Review
Construction includes development of building projects, while building these projects the workers are susceptible to incidents resulting in minor or major injuries or even death; hence the employer tries to ensure that the adopted health and safety protocols and policies are being followed (Political Deputy, 2010).
However, a proper check and balance is required and if there are some deficiencies in the current safety regulations, they must be recognised in both project management practices and public sector's construction industries. Once the deficiencies, if there are any are highlighted, various theories on how to improve the current system and develop new regulations will come to light. Practical application of those theories/plans will then be executed after the completion of the research process. As a result, a safer working environment would be ensured to the workers and the rate of injuries and death would hopefully decrease.
The major construction endeavours in UK are carried out by government itself and since the public officials and workers are known not to work in a systematic way preferring quick execution and image enhancement over protocols and procedures. The evolution of the project management techniques organisations have learned the processes of planning, organising, managing, securing, leading and controlling resources involved in a project used efficiently and effectively to reach the goals (Lewis, 2006). The project manager leads the project and is responsible to plan and execute the activities according to the timeline/Milestones. In the project initiation phase the project manager assess the risks attached to the project and plans for mitigation or prevention to these risks. Risk assessment is then an ongoing process throughout the lifecycle of the project.
Risk Management
Risk management is the process by which an identification, assessment and prioritisation is made for a risk followed by a coordinated effort and usage of resources in order to minimise the effects of a risk and future prevention (Hubbard, 2009).
Project managers are not health and safety experts nor can they be expected to conduct a full fledged health and safety inspection, although in order to cater the risks involved with construction projects the project manager should consider and plan for health and safety risks in the project planning phase (Langdon, 2011). An effective risk communication strategy can result in enhanced worker awareness and avoid any incidents. A risk evaluation process follows that caters to stakeholder perception of the risk and acceptability. The fifth phase is the risk control phase where control options are considered along with a decision related to control strategy. Implementation stage includes execution of risk strategy and the last stage is monitoring where implementation is monitored and changes are made to ensure viability to contingencies (HSE, 2011).
In public offices there exists a certain level of bureaucracy which engenders stagnation and mistrust. This phenomenon breeds many deficiencies in the construction projects and the bureaucratic behaviour of officials keeps workers from following essential health and safety laws embedding in them a casual behaviour towards their respective jobs (Power, 2004).
Current Practices and Key Findings
The construction industry is referred to as the most dangerous occupation in the world (See Figure 1), according to Health and safety executive (HSE), 50 fatal injuries occurred during 2010 — 2011 and it is estimated that over 5000 cancer cases will occur due to past injuries and exposure in the construction industry (Cancer Burden Study, 2010) with 36000 new cases of minor and moderate work related illnesses are reported within the construction industry. The stakeholders in construction industry range from a simple worker to a large size construction company all regulated by the government bodies, these regulations range constitute within itself all the matters related to this particular industry.
The construction industry in United Kingdom is regulated by Construction Design and Management (CDM) through its various regulations related to health and safety, CDM is a government body that regulates small and large builders along with contractors, sub-contractors, designers and workers. Another government body, Health and Safety Executive (HSE) provides meaningful resources and publications helping all the stakeholders understand their roles, rights and obligations related to health and safety in construction.
Guidelines related to health include various diseases and disorders seen in construction workers, for example the HSE provides brief guidelines over Asbestos on its website.
In April 2007 CDM announced a new set of regulations related to health and safety replacing the predecessors of 1994 and 1996. These regulations called for an overall improvement in planning and organisation of projects from the initial phase, identification of hazards early, more focused approach to health and safety with less bureaucracy. The effort made to mitigate or manage risks should be equivalent to the scope and complexity of the project with enhanced communication and training tools for the team members. Within these regulations the framework provided composed of;
HSE must be notified in case where a construction project lasts more than 30 days and involves more than 500 workers, these projects are being classified as notifiable projects.
All safety and health related precautions and risk plans must be documented in case of a notifiable project.
Provide pre-construction information to all stakeholders including risks related to health and safety.
Appointment of competent resources, with allocation of ample time to complete the project along with welfare benefits. Furthermore for notifiable project it is compulsory to appoint a CDM coordinator and a principal coordinator.
Ensure that no construction work starts before proper welfare facilities and risk documents are prepared.
Reduce risks in design phase; provide accessibility to CDM coordinator and principal coordinator.
Take account of and apply general rules of prevention while performing tasks.
A proper health and safety file should be maintained for notifiable projects including cleaning measures, maintenance, alterations, refurbishment plans with safety measures. Furthermore the scope, format and contents of the file must be agreed with the CDM coordinator.
The health and safety file must specify certain factors for better understanding and evaluation of the current system and situation:
Brief description of the work being carried out.
Brief description of underlying hazards and how they would be dealt with Brief plan having information on disposal of plants and wastage material
Key principals of construction and safety limit for work load, scaffolding and installation plan for heavy machinery
Details of hazardous materials used
Health and safety information about equipment used
The regulations promulgated by the government are farfetched and suffocating for the constructors. Daily telegraph claims that the hierarchy and systems followed by the government agencies are not democratic with less accountability and high paying jobs. Many critics see these regulatory bodies as a bureaucratic burden on businesses in shape of delays, authorizations, unnecessary health and safety checks along with soaring legal fees (Daily telegraph, 2010).
In April 2012, David Cameron criticised the HSE policies and sought to dismantle the bizarre elements of so many rules and regulations promulgating an over the top health and safety culture. He emphasised that 202 statuary laws were passed in 19th century while during the past decade more than 70 statuary laws have been passed by the HSE alone. This point to an overdone effort on the part of HSE and other regulating bodies with so many laws and guidelines one becomes hypersensitive to health and safety issues and eventually business and economy is harmed. No environment is risk free hence after providing basic guidelines and monitoring instruments adults are supposed to act responsibility in their own interests. (Mckinnon, 2012).
On a separate occasion, the prime minister declared that small businesses are bound by the red tape of health and safety and that compensation culture is destroying the economy. He went on to declare that his government would out a cap on lawyers percentage on claim received by the effected party. A positive health and safety system ensures reduction of risk and accidents but the current laws are interpreted in a complex way and media exaggerates the issues, more focus should be given to an acceptable risk management approach along without mountains of paper work, rules and regulations (Mckinnon, 2012).
Public organisations often assume the attributes of the leader, a political leader infuses his own personality in the government bodies hence government projects are usually fuelled by political objectives as a result so many projects fail or never see the implementation phase. The bureaucratic structure has inevitable inefficiencies and inflexibilities and a tendency to control all activities. The same phenomenon can be observed in the regulations promulgated by HSE and CDM, without understanding the impact on economy and the small business men they kept on introducing newer and newer regulations making the system inflexible (Jewit, 2012).
The obvious deficiencies of the framework provided by government authorities to all stakeholders in construction industry are;
Lack of support for public bodies. Resulting in health and safety related compensation claims that affect the small business significantly.
Excessive laws and regulations, in total more than 300 related laws to health and safety alone.
Lack of guidance provided to small business owners and contractors.
Bureaucratic system with red-tapism and excessive paper work resulting in delays.
Emphasis on safety rather than profitability regardless of the company size.
A defence mechanism about HSE was designed on a Television show called "Myth busters" and the mechanism designed on the show aggressively denied its inefficiencies and portrayed that it has a negative impact on the economy.
Spreading a Climate of fear in businesses that are regulated by health and safety authorities.
The construction industry is a rather, casual industry with construction entities for the public sector. Due to the exhibition of the most casual attitude, HSE needs to make a check list of paper work and a more practical approach including monitoring and effectiveness in incident reporting.
Suggestions and Recommendations:
The HSE and CDM need to relax their regulations for small business, giving them basic guidelines about health and safety only. With a proper more concrete claims system in place, workers would not fake injuries or raise claims for minor insignificant instances.
A single set of rules and regulation should be sufficient enough to guide construction companies along with other stake holders. The language used in these promulgated laws should be made simpler with user interactivity and engaging content.
A single leaflet should be published and made available to small construction business owners and a dedicated toll number should be made available.
Conclusion
Life is the dearest thing to anyone and anything that puts anyone's life at stake should be assessed in order to create a safer environment. Health and safety should be the priority of every project. The current systems analogy can provide a number of answers on how to make the environment safer for the workers involved in construction. As a result, better policies and regulations can be created or the present system can be amended. Once a concrete system has been created after reliable evaluation and assessment, that system should not be changed without proper logic.
Appendix A
Source: Construction Industry Fatalities Trend. 2011, Viewed 29 October 2012.
References:
Five steps to risk assessment. Viewed 27 October, 2012,
Hubbard, D. 2009. The failure of risk management: why it's broken and how to fix it. John Wiley & Sons. p. 46.
Health and safety executive. 2007. Managing health and safety in construction (Construction Design and Management) Regulations 2007 Approved Code of Practice.
Health and safety executive. 2011. Five steps to risk assessment, Viewed 28 October 2012
Health and safety executive. 2011. Health and safety made simple The basics for your business, Viewed 27 October 2012,
Health and Safety Executive. 2011. Construction Industries Fatalities rate. Viewed 27 October 2012,
Ireland, L.R. 2006. Project Management. McGraw-Hill Professional.
Jowit, J. 2012. Government orders building standards review,27 October 2012
Langdon, D. 2011, Health and safety in public sector construction procurement, Viewed 28 October 2012,
McKinnon, I. 2012. Completely bonkers safety monster bans conkers? Viewed 27 October 2012,
McKinnon, I. 2012, Government to ease health & safety burden on small business? viewed 27 October
2012,
National Institute of Occupational Safety and Health. 2012, Construction Safety and Health, viewed 27 October 2012,
Power, M. 2004.The risk management of everything rethinking the politics of uncertainty, Viewed 27 October 2012,
Political Deputy. 2010. 'Health and safety laws are costing jobs'. The Daily Telegraph (London). Viewed 27 October, 2012,
The Observer. 2012. The deadly scandal in the building trade, Viewed 28 October 2012,
Young, L. 2010, Common sense common safety, HM government, Viewed 27 October, 2012,
---
Are you busy and do not have time to handle your assignment? Are you scared that your paper will not make the grade? Do you have responsibilities that may hinder you from turning in your assignment on time? Are you tired and can barely handle your assignment? Are your grades inconsistent?
Whichever your reason is, it is valid! You can get professional academic help from our service at affordable rates. We have a team of professional academic writers who can handle all your assignments.
Plagiarism free papers
Timely delivery
Any deadline
Skilled, Experienced Native English Writers
Subject-relevant academic writer
Adherence to paper instructions
Ability to tackle bulk assignments
Reasonable prices
24/7 Customer Support
Get superb grades consistently
Online Academic Help With Different Subjects
Literature
Students barely have time to read. We got you! Have your literature essay or book review written without having the hassle of reading the book. You can get your literature paper custom-written for you by our literature specialists.
Finance
Do you struggle with finance? No need to torture yourself if finance is not your cup of tea. You can order your finance paper from our academic writing service and get 100% original work from competent finance experts.
Computer science
Computer science is a tough subject. Fortunately, our computer science experts are up to the match. No need to stress and have sleepless nights. Our academic writers will tackle all your computer science assignments and deliver them on time. Let us handle all your python, java, ruby, JavaScript, php , C+ assignments!
Psychology
While psychology may be an interesting subject, you may lack sufficient time to handle your assignments. Don't despair; by using our academic writing service, you can be assured of perfect grades. Moreover, your grades will be consistent.
Engineering
Engineering is quite a demanding subject. Students face a lot of pressure and barely have enough time to do what they love to do. Our academic writing service got you covered! Our engineering specialists follow the paper instructions and ensure timely delivery of the paper.
Nursing
In the nursing course, you may have difficulties with literature reviews, annotated bibliographies, critical essays, and other assignments. Our nursing assignment writers will offer you professional nursing paper help at low prices.
Sociology
Truth be told, sociology papers can be quite exhausting. Our academic writing service relieves you of fatigue, pressure, and stress. You can relax and have peace of mind as our academic writers handle your sociology assignment.
Business
We take pride in having some of the best business writers in the industry. Our business writers have a lot of experience in the field. They are reliable, and you can be assured of a high-grade paper. They are able to handle business papers of any subject, length, deadline, and difficulty!
Statistics
We boast of having some of the most experienced statistics experts in the industry. Our statistics experts have diverse skills, expertise, and knowledge to handle any kind of assignment. They have access to all kinds of software to get your assignment done.
Law
Writing a law essay may prove to be an insurmountable obstacle, especially when you need to know the peculiarities of the legislative framework. Take advantage of our top-notch law specialists and get superb grades and 100% satisfaction.
What discipline/subjects do you deal in?
We have highlighted some of the most popular subjects we handle above. Those are just a tip of the iceberg. We deal in all academic disciplines since our writers are as diverse. They have been drawn from across all disciplines, and orders are assigned to those writers believed to be the best in the field. In a nutshell, there is no task we cannot handle; all you need to do is place your order with us. As long as your instructions are clear, just trust we shall deliver irrespective of the discipline.
Are your writers competent enough to handle my paper?
Our essay writers are graduates with bachelor's, masters, Ph.D., and doctorate degrees in various subjects. The minimum requirement to be an essay writer with our essay writing service is to have a college degree. All our academic writers have a minimum of two years of academic writing. We have a stringent recruitment process to ensure that we get only the most competent essay writers in the industry. We also ensure that the writers are handsomely compensated for their value. The majority of our writers are native English speakers. As such, the fluency of language and grammar is impeccable.
What if I don't like the paper?
There is a very low likelihood that you won't like the paper.
Reasons being:
When assigning your order, we match the paper's discipline with the writer's field/specialization. Since all our writers are graduates, we match the paper's subject with the field the writer studied. For instance, if it's a nursing paper, only a nursing graduate and writer will handle it. Furthermore, all our writers have academic writing experience and top-notch research skills.
We have a quality assurance that reviews the paper before it gets to you. As such, we ensure that you get a paper that meets the required standard and will most definitely make the grade.
In the event that you don't like your paper:
The writer will revise the paper up to your pleasing. You have unlimited revisions. You simply need to highlight what specifically you don't like about the paper, and the writer will make the amendments. The paper will be revised until you are satisfied. Revisions are free of charge
We will have a different writer write the paper from scratch.
Last resort, if the above does not work, we will refund your money.
Will the professor find out I didn't write the paper myself?
Not at all. All papers are written from scratch. There is no way your tutor or instructor will realize that you did not write the paper yourself. In fact, we recommend using our assignment help services for consistent results.
What if the paper is plagiarized?
We check all papers for plagiarism before we submit them. We use powerful plagiarism checking software such as SafeAssign, LopesWrite, and Turnitin. We also upload the plagiarism report so that you can review it. We understand that plagiarism is academic suicide. We would not take the risk of submitting plagiarized work and jeopardize your academic journey. Furthermore, we do not sell or use prewritten papers, and each paper is written from scratch.
When will I get my paper?
You determine when you get the paper by setting the deadline when placing the order. All papers are delivered within the deadline. We are well aware that we operate in a time-sensitive industry. As such, we have laid out strategies to ensure that the client receives the paper on time and they never miss the deadline. We understand that papers that are submitted late have some points deducted. We do not want you to miss any points due to late submission. We work on beating deadlines by huge margins in order to ensure that you have ample time to review the paper before you submit it.
Will anyone find out that I used your services?
We have a privacy and confidentiality policy that guides our work. We NEVER share any customer information with third parties. Noone will ever know that you used our assignment help services. It's only between you and us. We are bound by our policies to protect the customer's identity and information. All your information, such as your names, phone number, email, order information, and so on, are protected. We have robust security systems that ensure that your data is protected. Hacking our systems is close to impossible, and it has never happened.
How our Assignment  Help Service Works
You fill all the paper instructions in the order form. Make sure you include all the helpful materials so that our academic writers can deliver the perfect paper. It will also help to eliminate unnecessary revisions.
2.      Pay for the order
Proceed to pay for the paper so that it can be assigned to one of our expert academic writers. The paper subject is matched with the writer's area of specialization.
3.      Track the progress
You communicate with the writer and know about the progress of the paper. The client can ask the writer for drafts of the paper. The client can upload extra material and include additional instructions from the lecturer. Receive a paper.
4.      Download the paper
The paper is sent to your email and uploaded to your personal account. You also get a plagiarism report attached to your paper.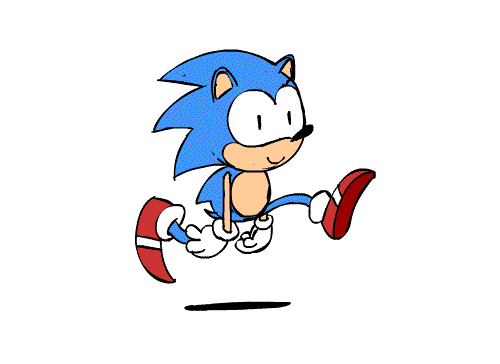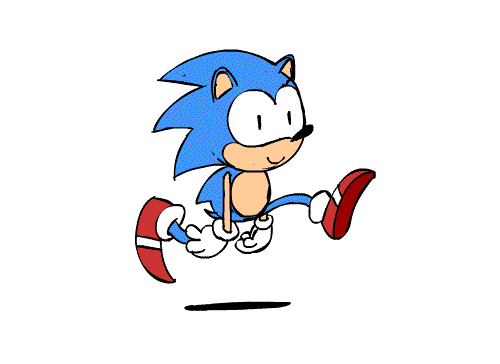 PLACE THIS ORDER OR A SIMILAR ORDER WITH US TODAY AND GET A PERFECT SCORE!!!
---