Health Promotion Lesson Plan
The concept of health promotion is thought of as "the science and art of helping people change their lifestyle to move toward a state of optimal health" (Dunphy et al., 2011, p 25). Serious heart conditions can be prevented, which is why it is so important to utilize community education techniques in order to help try to warn community members of the complications before they occur. This current lesson plan works to create three separate community lesson plans, based on specific age ranges. The age 18-29 focuses primarily on the use of social media and health advocacy efforts in association with the American Heart Association. For ages 30-49, there is also a focus on these two, combined with more community oriented issues, and for 50-60, there is much more of a focus on financial training along with community organized workshops.
Prevention has become a major issue in healthcare recently. Efforts to try to minimize lifestyle risks that could lead to greater consequences have been being implemented on a local and national level. Essentially, "modifiable risk factors include weight, diet, social habits, lifestyle choices, and stress reduction" (Dunphy et al., 2011, p 27). Making lifestyle changes, especially in regard to diets, is a huge way to reduce risk factors of issues like Coronary Artery Disease (CAD) and Hypertension. This must include working with patients with risk factors, but also those who have already been diagnosed to prevent any further damage from occurring. According to the research, "focusing on primary prevention enables providers to assess patients' potential risk factors including lifestyle and genetic history; and to help them make lifestyle changes that will foster health and prevent disease and disability" (Dunphy et al., 2011, p 26). Yet, these changes are still progressive even for patients who have been diagnosed with CAD or hypertension already and who want to prevent the condition from deteriorating.
Many prevention programs have worked with community resources to best implement prevention strategies within the lives of a variety of individuals. Thus, these lessons will also focus on using the community as a partner and incorporating interdisciplinary assistance from other professionals. In such a strategy, "clinicians can take a leadership position within a community by developing targeted programs for early identification and treatment" (Dunphy et al., 2011, p 27). Thus, there are resources broken down by age group and the type of prevention methods used. There are clear differences among the age groups, based on their developmental progress and needs as according to theories from Erik Erikson. Here, the research states that "Erikson suggests that there is still plenty of room for continued growth and development throughout one's life" (McLeod, 2010). This means that all through early to late adulthood, individuals can implement changes that could lead to a better quality of life.
Preventative measures are crucial in today's world, where unfortunately, CAD and hypertension are rampant. According to the research, "about 1 in 3 adults in the United States — an estimated 68 million — have high blood pressure, also called hypertension, and only 46% have it adequately controlled" (Community Preventative Services Task Force, 2012). With high blood pressure being so related to future chronic cardiac conditions and stroke, it is crucial that preventative health education programs aim to bring greater awareness about blood pressure and how to manage it. Additionally, CAD and hypertension can lead to ongoing cardiac complications that may ultimately lead to death.
Age Group 18-29
This age group is within the Intimacy vs. Isolation stage of Erikson's developmental stages. Individuals of this age range need love and support from those around them to be able to flourish. During this time period, "we explore relationships leading toward longer term commitments with someone other than a family member" (McLeod, 2010). Thus, there is a sense where individuals are beginning to open up and trust their social networks. Once this occurs, there is greater influence from these networks on the individual. Moreover, "a strong sense of personal identity was important for developing intimate relationships" (Cherry, 2012). Thus, there are already strong representations of individual identities to the social sphere. All of these can be used to tailor preventative training techniques.
Primary Level
On the primary level, it is all about exposing these individuals to knowledge and resources for their heart health. Heart concerns may be new to this group, and so it is important to get to work early on teaching better lifestyle and eating habits. Health and nutrition education modeling a healthy lifestyle can be done through using Web 2.0 tools such as Youtube. Videos expressing the dangers of life long smoking and poor diet habits can be shared among group members, with individuals encouraged to make their own video responses to actively display their own unique identities. Moreover, Facebook groups should be established in order to be able to post the latest news and information on heart health, as well as to allow individuals to network with physicians and healthcare professionals. Weekly chat groups can feature different health professionals discussing nutrition and health information, with a fitness resource shared amongst the group as well. Social media marketing campaigns are a powerful tool among this age group. Thus, programs can focus on using social media campaigns can help capitalize on the age group's developmental tendencies for "exploring personal relationships" (Cherry, 2012).
Secondary Level
Blood pressure checks can be conducted within the community by reaching out to the American Heart Association. The Check, Change, Control program is a community outreach program that goes on the move, helping individuals check their blood pressure for free at various public sites around the United States (American Heart Association, 2014). According to the AHA, "Local volunteer health mentors are recruited and trained to encourage you to monitor your blood pressure and stay consistent with your plan. With blood pressure monitoring available at no cost in many pharmacies, healthcare facilities and fire stations, anyone can easily find out their blood pressure numbers," (American Heart Association, 2014). For this age group, the most time an individual spends is at work. Thus, for implementing blood pressure checks, common work environments could be sought out for blood pressure check events. This means hitting up offices and plazas near the downtown area, where the majority of business districts are concentrated. This way, young adults can get access to blood pressure checks and advice from real nurses and volunteers working with the American Heart Association without having to take time off of work.
Moreover, working with already published online software programs can be implemented for group members as well. Thus, the program will use Heart 360 online to augment social media campaigns. According to the website, "Heart360® is an easy-to-use tool which helps you understand and track the factors that affect your heart health – including blood pressure, physical activity, cholesterol, glucose, weight and medications. Heart360® safely and securely stores your information in Microsoft® HealthVaultâ"¢" (Heart 360, 2014). This will allow users to start their own profile and track their progress with their physicians and other resources.
Tertiary Level
For all individuals who prove to have a CAD diagnosis, Lipitor is a great option. It is proven to lower cholesterol levels and thus prevent heart attack and stroke for patients with hypertension and other cardiac issues (Black et al., 1998). It is best when risk factors are seen early, but should only be used within this group if there is clear risk signs indicated, as physicians might not want patients on such a drug for the rest of their lives. For hypertension, Lisinopril would be most effective.
Age Group 30-49
This age group is still in Intimacy vs. Isolation till the age of 40. Thus, they "lead to comfortable relationships and a sense of commitment, safety, and care within a relationship" (McLeod, 2010). Many of the similar strategies used for the previous group can still be used here. However, the Generativity vs. Stagnation stage goes from 40 to 65. Within this stage, "we establish our careers, settle down within a relationship, begin our own families and develop a sense of being a part of the bigger picture" (McLeod, 2010). Thus, this is a crucial time to take advantage of the individual's increasing desire to work with the community. Community prevention strategies will ultimately be more successful in this age group. Moreover, "early signs of chronic disease surface in midlife or between 40 and 65 years" (Dunphy et al., 2011, p 25). Thus, it is crucial to get individuals tested and screened in this age range more so than in the previous age group.
Primary Level
Similar social media marketing techniques will ne used here. Youtube fitness and nutrition videos will also be used for this age group. However, there will be a greater reliance on email groups compared to Facebook, although there will still be some social media used for sharing videos and news articles. Smoking counseling to help individuals quit will also is offered based on the individual's location. For membership into the group, this age range will have to use the "Primary Health Promotion Assessment Form" (Dunphy et al., 2011, p 36-40). This will help them discover any red flags and get them more aware of their health.
Secondary Level
Blood pressure issues may get worse for this demographic. Essentially, "blood-pressure would be checked in a patient with no symptoms of hypertension, and if elevated, a plan of treatment would be instituted. The goal was and is maintaining the patient's blood pressure within normal limits and hopefully minimizing the development of catastrophic complications such as stroke or myocardial infarction" (Dunphy et al., 2011, p 25). Again, blood pressure checks can be used by contacting the American Heart Association for getting the Check, Change, and Control program on board (American Heart Association, 2014). These individuals also spend a majority of their time at work, probably more so than any of the other three age groups. Thus, it would be most productive to offer local businesses and parks near crowded downtown business districts a chance to hold their own blood pressure testing event. Local businesses can be contacted via direct mail or telephone calls to ask if they would like to hold an event or to inform them that an event is taking place nearby at a local office or public facility. References to local physicians for LDL and HDL screens can also be provided at such events. Essentially, the thinking here is "the earlier disease is identified, the easier it is to treat and have a successful outcome" (Dunphy et al., 2011, p 25). Thus, constant monitoring is crucial to catch anything early on. Also to be used here is Heart 360 to keep up records and keep participants active in monitoring their health.
Tertiary Level
Again, Lipitor is the best option for CAD. For hypertension treatment, Lisinopril.
Age Group 50-60
All members are now in the Generativity vs. Stagnation stage, where they focus most on care. The research suggests they "give back to society through raising our children, being productive at work, and becoming involved in community activities and organizations" (McLeod, 2010). Thus, community activism will prove much stronger than the use of social networking platforms for this group.
Primary Level
Community programs offered at local churches and parks will offer health and nutrition education modeling a healthy lifestyle, smoking counseling to help individuals quit, exercise and weight control, and stress reduction techniques. Here, the research suggests that "offering forums for dialogue between healthcare providers and local citizens is an excellent way to educate a broader audience" (Dunphy et al., 2011, p 32). Individuals in the Generativity vs. Stagnation phase respond better to community action, as they feel like they are part of a larger whole and can contribute to the health success of the larger group. Thus, "those who are successful during this phase will feel that they are contributing to the world by being active in their home and community" (Cherry, 2012). Community programs also provide the level of support these individuals need to feel proud of their health accomplishments, which also correlates to this age group's developmental stage. Such team-based care strategies make individuals accountable for their progress. Thus, this can focus on "forming teams that include the patient, the patient's primary care provider and other professionals such as nurses, pharmacists, dietitians, social workers, and community health workers," (Community Preventative Services Task Force, 2012). Group members can work together with each other and health care workers. Ultimately, "complementing the role of the primary care provider by having the team support and share responsibilities for hypertension care, such as medication management, patient follow-up, and helping the patient adhere to their blood pressure control plan including health behavior change" (Community Preventative Services Task Force, 2012).
Prevention methods can also be done through classes discussing the financial cost of heart disease. Here, the research suggests that "total annual costs associated with hypertension are $156 billion, including medical costs of $131 billion and lost productivity costs of $25 billion" (Community Preventative Services Task Force, 2012). Since this age group is either retired, or planning for retirement, it is crucial to bring up the financial factor involved with chronic heart conditions. Thus community lesson plans can use case studies to illustrate example costs of chronic cardiovascular health concerns in order to educate the age group about how much such conditions can cost. This will hopefully shock them into a state where they want to make lifestyle changes, even dramatic ones, in order to prevent them from incurring such costs. They can focus on showing how preventative care and lifestyle modifications can result in enormous savings on health insurance costs and claims. Lesson plans can use the Summary Evidence Table provided in the PDF form from the Community Preventative Services Task Force (2014) on their website.
Secondary Level
Again, there is the use the "Primary Health Promotion Assessment Form" (Dunphy et al., 2011, p 36-40). Blood pressure checks can take place at local community recreation centers and parks, where there is space for community meetings and classes. Once again, working with the American Heart Association is the best strategy here to implement volunteers to give out free blood pressure tests and advice (American Heart Association, 2014). Since most of this group is either retired or already involved with some community group or church, more public sites would be a better choice. Local churches and park recreation centers can be called to ask if they would like to hold an event, or to inform their members that an event is occurring nearby at another public facility. Heart 360 tools will also be used here/
Tertiary Level
Hypertension treatment with Lisinopril is key at this stage. According to the research, it is "used to improve survival after a heart attack" (American Society of Health-System Pharmacists, 2014). Since this is the age group that will probably have the larger number of existing diagnoses and potential heart attack victims, it will be used most within this age category.
References
American Heart Association. (2014). Check. Change. Control: Blood pressure program. Conditions. Web. http://www.heart.org/HEARTORG/Conditions/HighBloodPressure/HighBloodPressureToolsResources/Check-Change-Control-Blood-Pressure-Program_UCM_449318_Article.jsp
American Society of Health-System Pharmacists. (2014). Lisinopril. Medicine Plus. Web. http://www.nlm.nih.gov/medlineplus/druginfo/meds/a692051.html
Black, Donald M., Bakker-Arkema, Nawrocki, James. (1998). An overview of clinical safety profile of Astrovastatin (Lipitor), a new HMG-CoA reductase inhibitor. Journal of the American Medical Association, 158(6), 577-584.
Cherry, Kendra. (2012). Erikson's stages of psychosocial development: Young Adulthood, middle age, and old age. Psychological Theories. Web. http://psychology.about.com/od/psychosocialtheories/a/psychosocial_3.htm
Community Preventative Services Task Force. (2012). Community preventative services task force recommends team-based care to improve blood-pressure control. Community Guide News. Web. http://www.thecommunityguide.org/news/2012/CVDTeamBasedCare.html
Community Preventative Services Task Force. (2013). Cardiovascular disease prevention and control: Reducing out-of-pocket costs for cardiovascular disease preventative services for patients with high cholesterol. The Guide to Community Preventative Services. Web. http://www.thecommunityguide.org/cvd/ROPC.html
Heart360. (2014). American Heart Association, American Stroke Association. Web. https://www.heart360.org/
Dunphy, Lynne, Porter, Bryan O., Winland-Brown, Jill E. & Thomas, Debera J. (2011).Primary Care: The Art and Science of Advanced Practice Nursing. 3rd ed. F.A. Davis Company. References McLeod, Saul. (2010). Erik Erikson. Developmental Psychology. Simply Psychology. Web. http://www.simplypsychology.org/Erik-Erikson.html
---
Are you busy and do not have time to handle your assignment? Are you scared that your paper will not make the grade? Do you have responsibilities that may hinder you from turning in your assignment on time? Are you tired and can barely handle your assignment? Are your grades inconsistent?
Whichever your reason is, it is valid! You can get professional academic help from our service at affordable rates. We have a team of professional academic writers who can handle all your assignments.
Plagiarism free papers
Timely delivery
Any deadline
Skilled, Experienced Native English Writers
Subject-relevant academic writer
Adherence to paper instructions
Ability to tackle bulk assignments
Reasonable prices
24/7 Customer Support
Get superb grades consistently
Online Academic Help With Different Subjects
Literature
Students barely have time to read. We got you! Have your literature essay or book review written without having the hassle of reading the book. You can get your literature paper custom-written for you by our literature specialists.
Finance
Do you struggle with finance? No need to torture yourself if finance is not your cup of tea. You can order your finance paper from our academic writing service and get 100% original work from competent finance experts.
Computer science
Computer science is a tough subject. Fortunately, our computer science experts are up to the match. No need to stress and have sleepless nights. Our academic writers will tackle all your computer science assignments and deliver them on time. Let us handle all your python, java, ruby, JavaScript, php , C+ assignments!
Psychology
While psychology may be an interesting subject, you may lack sufficient time to handle your assignments. Don't despair; by using our academic writing service, you can be assured of perfect grades. Moreover, your grades will be consistent.
Engineering
Engineering is quite a demanding subject. Students face a lot of pressure and barely have enough time to do what they love to do. Our academic writing service got you covered! Our engineering specialists follow the paper instructions and ensure timely delivery of the paper.
Nursing
In the nursing course, you may have difficulties with literature reviews, annotated bibliographies, critical essays, and other assignments. Our nursing assignment writers will offer you professional nursing paper help at low prices.
Sociology
Truth be told, sociology papers can be quite exhausting. Our academic writing service relieves you of fatigue, pressure, and stress. You can relax and have peace of mind as our academic writers handle your sociology assignment.
Business
We take pride in having some of the best business writers in the industry. Our business writers have a lot of experience in the field. They are reliable, and you can be assured of a high-grade paper. They are able to handle business papers of any subject, length, deadline, and difficulty!
Statistics
We boast of having some of the most experienced statistics experts in the industry. Our statistics experts have diverse skills, expertise, and knowledge to handle any kind of assignment. They have access to all kinds of software to get your assignment done.
Law
Writing a law essay may prove to be an insurmountable obstacle, especially when you need to know the peculiarities of the legislative framework. Take advantage of our top-notch law specialists and get superb grades and 100% satisfaction.
What discipline/subjects do you deal in?
We have highlighted some of the most popular subjects we handle above. Those are just a tip of the iceberg. We deal in all academic disciplines since our writers are as diverse. They have been drawn from across all disciplines, and orders are assigned to those writers believed to be the best in the field. In a nutshell, there is no task we cannot handle; all you need to do is place your order with us. As long as your instructions are clear, just trust we shall deliver irrespective of the discipline.
Are your writers competent enough to handle my paper?
Our essay writers are graduates with bachelor's, masters, Ph.D., and doctorate degrees in various subjects. The minimum requirement to be an essay writer with our essay writing service is to have a college degree. All our academic writers have a minimum of two years of academic writing. We have a stringent recruitment process to ensure that we get only the most competent essay writers in the industry. We also ensure that the writers are handsomely compensated for their value. The majority of our writers are native English speakers. As such, the fluency of language and grammar is impeccable.
What if I don't like the paper?
There is a very low likelihood that you won't like the paper.
Reasons being:
When assigning your order, we match the paper's discipline with the writer's field/specialization. Since all our writers are graduates, we match the paper's subject with the field the writer studied. For instance, if it's a nursing paper, only a nursing graduate and writer will handle it. Furthermore, all our writers have academic writing experience and top-notch research skills.
We have a quality assurance that reviews the paper before it gets to you. As such, we ensure that you get a paper that meets the required standard and will most definitely make the grade.
In the event that you don't like your paper:
The writer will revise the paper up to your pleasing. You have unlimited revisions. You simply need to highlight what specifically you don't like about the paper, and the writer will make the amendments. The paper will be revised until you are satisfied. Revisions are free of charge
We will have a different writer write the paper from scratch.
Last resort, if the above does not work, we will refund your money.
Will the professor find out I didn't write the paper myself?
Not at all. All papers are written from scratch. There is no way your tutor or instructor will realize that you did not write the paper yourself. In fact, we recommend using our assignment help services for consistent results.
What if the paper is plagiarized?
We check all papers for plagiarism before we submit them. We use powerful plagiarism checking software such as SafeAssign, LopesWrite, and Turnitin. We also upload the plagiarism report so that you can review it. We understand that plagiarism is academic suicide. We would not take the risk of submitting plagiarized work and jeopardize your academic journey. Furthermore, we do not sell or use prewritten papers, and each paper is written from scratch.
When will I get my paper?
You determine when you get the paper by setting the deadline when placing the order. All papers are delivered within the deadline. We are well aware that we operate in a time-sensitive industry. As such, we have laid out strategies to ensure that the client receives the paper on time and they never miss the deadline. We understand that papers that are submitted late have some points deducted. We do not want you to miss any points due to late submission. We work on beating deadlines by huge margins in order to ensure that you have ample time to review the paper before you submit it.
Will anyone find out that I used your services?
We have a privacy and confidentiality policy that guides our work. We NEVER share any customer information with third parties. Noone will ever know that you used our assignment help services. It's only between you and us. We are bound by our policies to protect the customer's identity and information. All your information, such as your names, phone number, email, order information, and so on, are protected. We have robust security systems that ensure that your data is protected. Hacking our systems is close to impossible, and it has never happened.
How our Assignment  Help Service Works
You fill all the paper instructions in the order form. Make sure you include all the helpful materials so that our academic writers can deliver the perfect paper. It will also help to eliminate unnecessary revisions.
2.      Pay for the order
Proceed to pay for the paper so that it can be assigned to one of our expert academic writers. The paper subject is matched with the writer's area of specialization.
3.      Track the progress
You communicate with the writer and know about the progress of the paper. The client can ask the writer for drafts of the paper. The client can upload extra material and include additional instructions from the lecturer. Receive a paper.
4.      Download the paper
The paper is sent to your email and uploaded to your personal account. You also get a plagiarism report attached to your paper.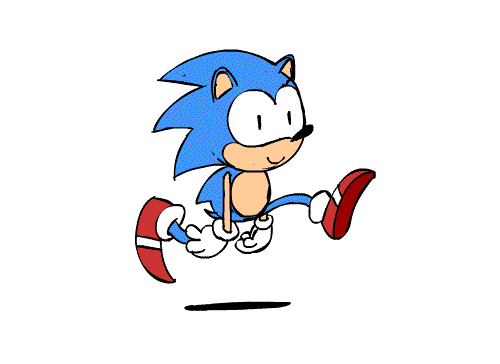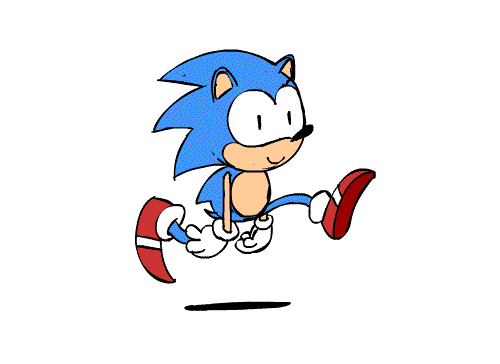 PLACE THIS ORDER OR A SIMILAR ORDER WITH US TODAY AND GET A PERFECT SCORE!!!
---