Future of Internet Advertising
The whole history of Internet advertising started in the middle of 1990s when the Internet was first functioning and commercially launched as the part of technological contribution to worldwide communication.
In a very short time, this issue had changed everything in the world, and made a big revolution to the traditional media-based marketing approaches. Big capital companies soon turned their heads to examine this newly born marketing trend, along with giant fund allocation for market researches and the future growth.
In fact, the Internet has proved its tremendous appeal for the market that offers a lot of options for speed and reliability of online shopping and e-commerce reaching for international market. The movement of web advertising heightened since then.
How Advertisers Turned to Web Advertisement
This Internet booming is really tempting. McInerney (2000) told about a survey that said, about "seven new people go online every second." It was a great number, inviting more companies to see this potential for their future market. Companies believed, according to McInerney, that the Internet gives people "high level of exposure" to a broad range of people all over the world.
Verklin (2000) believed that digital technology would change what people do and think. People demand on seeing variety of shows, and with the technological change they have more options in PDA, wireless, and more sophisticated devices in the future. He said, "The future is not about the Internet, it's about interactive."
This means the Internet has a huge potential to provide users with information but in decent media. This is why other media like television, radio station, magazines and newspapers open their web sites to supply their customers with newly-updated materials every time.
It changes the options for advertising media as well. With "interactive factor" in the high rate, web sites open their spaces for advertisements to attract customers just like traditional media did with their spaces between news column, or commercial break on TV. New gears and programs enable designers to use interactive advertising for people to click on the internet, giving users not only information, but also entertainment, and at the end, a temptation to buy or order the service.
Many advertisers went online since then tried to find the most effective method to put their advertisement. Many rely on research data; based on what customers they were dealing with. Web sites also offered spaces, which to advertisers with different options to pay for it. Some made fortune; some went unsuccessful.
2. Types of Advertisement and Their Features
From all types of products advertised on the Internet, mostly many computer-related industries' products (hardware, software, peripherals, services, etc.) dominated the market. Menefee (1998) reported that Microsoft and AT&T were two of the main contestants in the share. The other big players were from automotive and beverage industries. From all the shares, Internet advertisings were expected to hike up to $210 million by the end of 1998.
Other products although giving a prospective look at this media, until now could not beat the amount of those high tech companies had paid. At first probably there was a prediction that computers did not reach as huge market as they do now. At that time the users were limited to large corporations, the government and academic communities. This perception soon changed after the rapid expansion of computer usage in houses, individuals, and small corporations, where those communities require communicating to each other.
Therefore, soon individual, home, and business-to-business-based products and services enter the advertising market on the Internet. The services they offer also develop rapidly to suit the common new trend in each environment.
Advertisers have looked up for variety of advertising methods to find the least costly, interesting, and most effective in delivering their messages in the virtual world. The most common methods that advertisers put on the Internet are banner ads, pop-up windows, and pay-per-click methods.
Banner ads are displayed in accordance with web site criteria. Web sites sell advertisement space to advertisers in specific criteria that links to the advertisers' home site. They mostly put the range in search term that matches the keyword and phrases. Therefore it narrows down the addressed community that customers would click on advertisements that appear in their range of interest performed in the search terms.
In the BBC News article entitled "End in Sight for Banner Ads?" The review said that advertisers favor this method as it enables the visitors to see what is offered, clicking to the interesting information they see flying or blinking across the screen. Although there is no such evidence that visitors really use the service or continue the visit to purchase something, advertisers argue that this is a very simple way to attract customers to come across. When things go slow they said it was a matter to invite visitors to see what they had got either it made sales or not.
While speaking about attracting attention, advertisers also have a very controversial version of their display using pop-up windows. Pop-ups give fun and interactive view to readers but in fact, their presence annoys many people. It is certainly not a comfortable situation when the windows suddenly appear from nowhere and distract the current surfing activities.
Yet advertisers still use this option to advertise their products. In the article "Pop-ups Chase Eyeballs" analyst guessed that advertisers use this option to attract children visitors as they are easily magnetized by animation and colorful figures. However, what present now in fact are not only sites containing children materials but also exposing adult and other commercial content.
As many distractions occur – which also claimed by people who feel that banner-ads distract them – advertisers start to see this as not a very promising method anymore. Right now users also install banner eater and pop-up killer software to give them more comfortable surfing time.
Wheeler (2001) said that now only 3% of marketing chiefs in the UK look at banners to advertise their businesses, following the unexpected slump down of leading portal like Yahoo, MSN, and Excite who said they had lost big percentages in their banner ads.
Wheeler also showed the study conducted by Marketing Week magazine and New World Commerce that 63% of companies planned to turn to e-marketing strategy (for all options), but 17% of the respondents agreed that email marketing is more effective compared to banners and pop-ups.
3. Current Trend and Estimated Growth of The Market
The BBC News Online's article entitled "Can dot.coms Make Money from Advertising?" reviewed the consequence that Yahoo had to bear after its series of success from its profitable advertisement systems. After some time, Yahoo surprisingly claimed that it had lost some of its advertisers, highlighting the difficulties to sell the places.
Despite the economy downturn, dot.com companies also closed up. They were forced beneath the online corporation booming in the middle of 1990s and finally the imprudent management and lack of financial support wrecked them down, leaving room only for quality and financially reliable ones.
Looking at the above facts, it seems that there is market saturation for all the advertisers to compete on such media. Not only that the growing number of users is hiking up, but they also race with advertisers adaptation to technology trying to find the perfect format for their advertisement. At first banner and pop up ads were so interesting and people continued to click on them, but this figure did not last long. People got bored and demanded for more freedom in their Internet activities. Meanwhile, advertisers have to struggle with their research and surveys to keep customers visiting their stores.
Featherly (2001) referred to a merchant bank media report Veronis Suhler. The report had given optimistic forecast figures to 2002 market even though sales slumped down last year. Slow economic condition would not a reason that Internet advertising would follow the line. It is expected that the online purchase will increase about 5% to 225 billion dollars by 2005, based on annual prediction. From all media advertising expense figures, the spending over the Internet was projected to reach 8.1% growth. The "compound growth" itself was expected to reach 3.8% during the years of 2002-2005.
He further added that some possible causes for the dropping frequency in the business somehow started in the mid-2000 after the down time at the stock market. Many Internet companies especially "free providers" and "e-commerce sites" went bankrupt or simply could not afford to continue their businesses. That was a difficult situation leading to the loss of ad spaces.
Meanwhile, when big companies struggle with their huge financial concerns to pay for their expenses, small businesses do not have that much to join the competition. Kriz (2002) gave a clue how businesses really benefit from the technology advancement. Approximately "70% of small businesses are online, almost 40% now have a web presence and about 3 million are doing business over the Internet." Such presence gives a lot of opportunities for web online purchases.
From many shares left to small businesses, some not only came from the limited capital and marketing funds. Using correct procedure, web marketing can be very effective for companies targeting overseas market. Exporters could expect up to 30% of traffic and 10% of sales from overseas buyers, according to Kriz (2002). Such numbers are good promise for small businesses, which may take advantages from this method, as online buyers do not look at the vendor company's size if it could prove it gave reliable services. However, so far there is a data that said about 50% of international orders went unfilled.
4. The Setbacks of The Method
Although some great number figures were given ahead, which at first gave an exclamation mark of astonishment, the real market beneath the story does not go as fair as it seems. Menefee (1998) cited from an analyst, Matt Kinsman; about $597.1 million (U.S.) was spent on Internet advertising during 1997," but "a full quarter of the amount, or $147.1 million (U.S.), went to just four Web sites: Yahoo, Excite, Infoseek, and Lycos."
The four giant players have benefited from multiple services they offer to various range of market to global users (and consumers) all over the world. For the wide exposure, more advertisers would choose them to spread the words about their products. Those were such high number in marketing plan and capital, but they really made advantages throughout the years, which is unbeaten by other competitors.
Kinsman said, "The rich get richer," which means the beginning players need to suit their strategy to catch up with the available market. The market however remains high, and there are a lot more of new opportunities for anyone. The high competition here would take everyone's concentration, since without careful planning; the rivalry would sweep away any weakening players, even though the company might have been strongly committed to this field.
Joe Lamb from the Incorporated Society of British Advertisers (ISBA) as cited by BBC News clarified that there is no eminent standard for the effectiveness of web marketing, at least a significant research conducted to main sites. Lack of significant information, the current advertisers did not give up hope on putting more ads on the web. However, this issue may change, and that may be an important change.
Website owners practically need to find this information themselves, providing closer scope on their own niche. Lamb continued his explanation telling the advantages of exploring their own potentials, so that they could convince their to-be-advertisers to apply this principle and sell their ad spaces to them.
There was also another review given by Staffan Engdegard form Jupiter MMXI about the commercial value the advertisers should define themselves. They could not go on board blindly, without knowing what they had invested and what they would get from those investments. Many advertisers believed in such methods that "every click" gave them a potential customer. There was certainly no assurance for that, especially if it is connected to the sales rate.
Featherly (2001) mentioned, even though many forecasts said that web advertising would soon replace the traditional television, radio, and newspapers campaigns, such thing had never happened until now. There is not much to say whether analysts could tell how much is the effectiveness of such factors, although now the sites had been giving a generous option: simple, affordable, even free ad space.
He further said, it is difficult to analyze how much advertiser would make from displaying a banner-ad on famous search engines or other ads. Counting how many customers click on an ad or fill in a simple registration form would not count on how many sales or exposures they have made. There was a significant decline from ad spending made from banner ads. In the first fiscal quarter of 2000, banner ads made 52% of overall advertisement spending. This figure declined to 47% or 3.9 billion dollars, and then fell down to 40% by the fourth quarter.
Compared to banner ads, email marketing was predicted to give more accurate results to give the measurable figure of the ad outcome. This is one of the methods that web sites currently apply because they would gain better information about the customers, and therefore it enables them to send personalized information as "targeted messages to the specific customers."
5. Options for The Future
Although there are many controversies for the method, Internet advertising still has a lot more advantage compared to other traditional advertising media. In the Internet buying and selling system, advertisers can make use of the web site to give the best information and convenient look of their web sites for the more private reason. Users would get more option to see what they get from the product, as BBC News reviewed, "chance to view ads, request and receive specialized product information and make an instant purchase." Those options are not available in other media.
Therefore, advertisers need to look for more alternative ways to attract their customers not only from the advertisement, but also from the quality of service and personalized guidance the company can provide fro the customers, and the future ones.
Business Wire (2000) announced the launch of another type of advertisement that online advertisers may choose. The Lumeria Ad uses the "proprietary ad replacement technology," therefore it allows users to receive "ads that more relevant to their own interests." It does not use cookies and other features that would interrupt the users.
This is just an alternative way. There are so many to invent out there. At least, advertisers need to see the factor how they could start losing customers (at least losing money for the ineffective campaigns), if they opt for an advertisement method that the customers detest.
Kim (2001) also suggested the "personalization strategy to communicate with global customers individually as well as interactively, providing personalized content as well as commerce, community and communication services to give customers a reason to return."
That means advertisers need to break up their global market ideas to smaller pieces to suit the niches. BBC News Online also mentioned that Yahoo, one of the biggest players in the web advertisement, currently needed to compete with other sites since some of their advertisers turned to other "more regional" sites like AOL to find "more niche areas." More than 40% of internet users live outside the United States that open quite a huge market, as long as advertisers care to approach them in more personalized ways.
After the talk about the big companies, it is also necessary to consider that the current condition also seems not giving too much part of the share for smaller-scale companies. Such companies had been setting their firms online, but so far there would be limited function they use from the technology. The Internet had given a better way to carry out presentation about their products and service, and improve their communication with the existing customers. However, most of them still relied on traditional advertising methods to attract new customers. While on the other hand, the online marketing goals keep giving the vague impression.
Kriz (2002) said, exporting companies, those that were included in the list of smaller players, in fact had benefited from the regular competition in their neighborhood, however they could use the Internet better to expand their markets. While keeping the good services to local clients, they would need to follow the major sites' strategy to handle international business the same way they had been doing with local customers.
She said moreover that companies could improve their Internet utilization for revamping their websites to obtain the most effective and easily navigated structure, so that the users would get not only correct and specific information about the company but also the handiness to access them. Apart from the internal face-lift, the government could also help them to get together in a certain online exhibition or trade show. An offline support is certainly necessary for companies with low budget, so that they do not need to mortgage everything to fund their online marketing program.
6. Conclusions
Web advertising is considered to be one of the most effective methods of advertisement, as an addition to formerly known advertising method. Currently there is big amount of money invested to this industry, and projected to have a better hike in the future in accordance with the rapid change of technology that will bring more companies to go online and spend more to advertise online.
Analysts are being optimistic that the market will not slow down. The deceleration happened around 2000-2001 because of the tight competition in the market and difficulties in maintaining the service on the quality. There would be better condition if advertisers keep working to always search for better advertisement method that they can make the display interesting and measurable.
Small-scale companies should also strive better to get little part of the pie by maximizing their web utilization by giving personalized marketing plan suitable with the target market and the company's brand building goal. Therefore, companies would not only display advertisements to see the short-term effect, but also invest for the future by building stronger relationship with their existing visitors, which also saves more advertising budget for the future.
Bibliography
BBC News Online. Feb 16, 2001. End in Sight for Banner Ads? Retrieved November 15, 2002 from BBC News Online. Web site: http://news.bbc.co.uk/hi/english/business/newsid_1171000/1171968.stm
BBC News Online. Mar 2002. Cheaper rates boost online advertising. Retrieved November 15, 2002 from BBC News Online. Web site: http://news.bbc.co.uk/1/hi/business/1881186.stm
BBC News Online. Mar 8, 2001. Can dot.coms Make Money From Advertising? Retrieved November 15, 2002 from BBC News Online. Web site: http://news.bbc.co.uk/hi/english/business/newsid_1208000/1208861.stm
BBC News Online.Jul 24, 2002. Pop-ups Chase Eyeballs. Retrieved November 15, 2002 from BBC News Online. Web site: http://news.bbc.co.uk/1/hi/technology/2139088.stm
Business Wire Editors. Feb 2000. Lumeria Announces Lumeria Ad Network, a Revolution in Internet Advertising; New Service Allows Consumers to Replace Ads in Their Browser With Ads They Choose to See and Get Paid to See. Business Wire Magazine.
Featherly, Kevin. Aug 2001. Internet Advertising Set For '02 Rebound, Bank Forecasts. Newsbytes News Network.
Kim, Yujung. 2001. International E-branding and Web Site Operation. Integrated Marketing Communication Research Journal. Vol. 7 Spring 2001. University Of Colorado At Boulder. p 33.
Kriz, Danielle. 2002. e Is for Exports. Retrieved on November 15, 2002 from Advertising and Marketing Review. Web site: http://www.ad-mkt-review.com/public_html/govdocs/wmfs02113.html.
McInerney, Kristine. 2000. Online Marketing: What Are Successful E-tailers Actually Doing? Integrated Marketing Communication Research Journal. Vol. 6 Spring 2000. University Of Colorado At Boulder. p 21.
Menefee, Sami. Feb 1998. Internet Advertising Not Even. Computing Canada Magazine. Plesman Publications.
Verklin, David. Oct 2000. The Next Revolution. Brandweek Online.
Wheeler, Brian. Mar 2001.
Marketeers Prefer Email to Banners. Retrieved November 15, 2002 from BBC News Online. Web site: http://news.bbc.co.uk/hi/english/business/newsid_1229000/1229478.stm
---
Are you busy and do not have time to handle your assignment? Are you scared that your paper will not make the grade? Do you have responsibilities that may hinder you from turning in your assignment on time? Are you tired and can barely handle your assignment? Are your grades inconsistent?
Whichever your reason is, it is valid! You can get professional academic help from our service at affordable rates. We have a team of professional academic writers who can handle all your assignments.
Plagiarism free papers
Timely delivery
Any deadline
Skilled, Experienced Native English Writers
Subject-relevant academic writer
Adherence to paper instructions
Ability to tackle bulk assignments
Reasonable prices
24/7 Customer Support
Get superb grades consistently
Online Academic Help With Different Subjects
Literature
Students barely have time to read. We got you! Have your literature essay or book review written without having the hassle of reading the book. You can get your literature paper custom-written for you by our literature specialists.
Finance
Do you struggle with finance? No need to torture yourself if finance is not your cup of tea. You can order your finance paper from our academic writing service and get 100% original work from competent finance experts.
Computer science
Computer science is a tough subject. Fortunately, our computer science experts are up to the match. No need to stress and have sleepless nights. Our academic writers will tackle all your computer science assignments and deliver them on time. Let us handle all your python, java, ruby, JavaScript, php , C+ assignments!
Psychology
While psychology may be an interesting subject, you may lack sufficient time to handle your assignments. Don't despair; by using our academic writing service, you can be assured of perfect grades. Moreover, your grades will be consistent.
Engineering
Engineering is quite a demanding subject. Students face a lot of pressure and barely have enough time to do what they love to do. Our academic writing service got you covered! Our engineering specialists follow the paper instructions and ensure timely delivery of the paper.
Nursing
In the nursing course, you may have difficulties with literature reviews, annotated bibliographies, critical essays, and other assignments. Our nursing assignment writers will offer you professional nursing paper help at low prices.
Sociology
Truth be told, sociology papers can be quite exhausting. Our academic writing service relieves you of fatigue, pressure, and stress. You can relax and have peace of mind as our academic writers handle your sociology assignment.
Business
We take pride in having some of the best business writers in the industry. Our business writers have a lot of experience in the field. They are reliable, and you can be assured of a high-grade paper. They are able to handle business papers of any subject, length, deadline, and difficulty!
Statistics
We boast of having some of the most experienced statistics experts in the industry. Our statistics experts have diverse skills, expertise, and knowledge to handle any kind of assignment. They have access to all kinds of software to get your assignment done.
Law
Writing a law essay may prove to be an insurmountable obstacle, especially when you need to know the peculiarities of the legislative framework. Take advantage of our top-notch law specialists and get superb grades and 100% satisfaction.
What discipline/subjects do you deal in?
We have highlighted some of the most popular subjects we handle above. Those are just a tip of the iceberg. We deal in all academic disciplines since our writers are as diverse. They have been drawn from across all disciplines, and orders are assigned to those writers believed to be the best in the field. In a nutshell, there is no task we cannot handle; all you need to do is place your order with us. As long as your instructions are clear, just trust we shall deliver irrespective of the discipline.
Are your writers competent enough to handle my paper?
Our essay writers are graduates with bachelor's, masters, Ph.D., and doctorate degrees in various subjects. The minimum requirement to be an essay writer with our essay writing service is to have a college degree. All our academic writers have a minimum of two years of academic writing. We have a stringent recruitment process to ensure that we get only the most competent essay writers in the industry. We also ensure that the writers are handsomely compensated for their value. The majority of our writers are native English speakers. As such, the fluency of language and grammar is impeccable.
What if I don't like the paper?
There is a very low likelihood that you won't like the paper.
Reasons being:
When assigning your order, we match the paper's discipline with the writer's field/specialization. Since all our writers are graduates, we match the paper's subject with the field the writer studied. For instance, if it's a nursing paper, only a nursing graduate and writer will handle it. Furthermore, all our writers have academic writing experience and top-notch research skills.
We have a quality assurance that reviews the paper before it gets to you. As such, we ensure that you get a paper that meets the required standard and will most definitely make the grade.
In the event that you don't like your paper:
The writer will revise the paper up to your pleasing. You have unlimited revisions. You simply need to highlight what specifically you don't like about the paper, and the writer will make the amendments. The paper will be revised until you are satisfied. Revisions are free of charge
We will have a different writer write the paper from scratch.
Last resort, if the above does not work, we will refund your money.
Will the professor find out I didn't write the paper myself?
Not at all. All papers are written from scratch. There is no way your tutor or instructor will realize that you did not write the paper yourself. In fact, we recommend using our assignment help services for consistent results.
What if the paper is plagiarized?
We check all papers for plagiarism before we submit them. We use powerful plagiarism checking software such as SafeAssign, LopesWrite, and Turnitin. We also upload the plagiarism report so that you can review it. We understand that plagiarism is academic suicide. We would not take the risk of submitting plagiarized work and jeopardize your academic journey. Furthermore, we do not sell or use prewritten papers, and each paper is written from scratch.
When will I get my paper?
You determine when you get the paper by setting the deadline when placing the order. All papers are delivered within the deadline. We are well aware that we operate in a time-sensitive industry. As such, we have laid out strategies to ensure that the client receives the paper on time and they never miss the deadline. We understand that papers that are submitted late have some points deducted. We do not want you to miss any points due to late submission. We work on beating deadlines by huge margins in order to ensure that you have ample time to review the paper before you submit it.
Will anyone find out that I used your services?
We have a privacy and confidentiality policy that guides our work. We NEVER share any customer information with third parties. Noone will ever know that you used our assignment help services. It's only between you and us. We are bound by our policies to protect the customer's identity and information. All your information, such as your names, phone number, email, order information, and so on, are protected. We have robust security systems that ensure that your data is protected. Hacking our systems is close to impossible, and it has never happened.
How our Assignment  Help Service Works
You fill all the paper instructions in the order form. Make sure you include all the helpful materials so that our academic writers can deliver the perfect paper. It will also help to eliminate unnecessary revisions.
2.      Pay for the order
Proceed to pay for the paper so that it can be assigned to one of our expert academic writers. The paper subject is matched with the writer's area of specialization.
3.      Track the progress
You communicate with the writer and know about the progress of the paper. The client can ask the writer for drafts of the paper. The client can upload extra material and include additional instructions from the lecturer. Receive a paper.
4.      Download the paper
The paper is sent to your email and uploaded to your personal account. You also get a plagiarism report attached to your paper.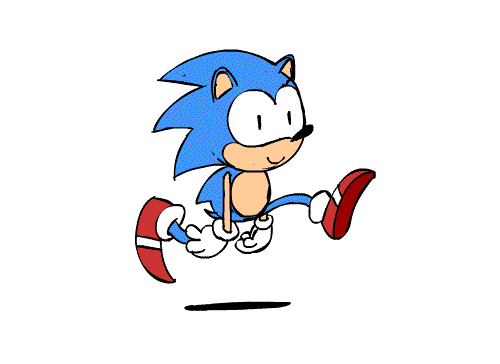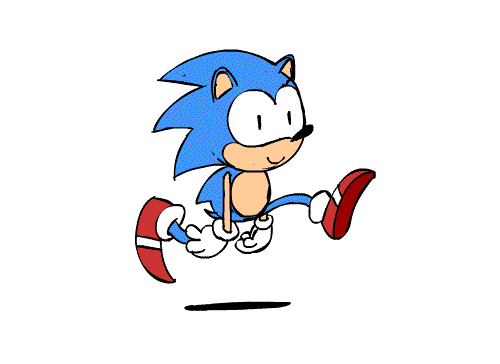 PLACE THIS ORDER OR A SIMILAR ORDER WITH US TODAY AND GET A PERFECT SCORE!!!
---