Strategy Document for TV Company
Terrestrial
Digital terrestrial television (DTT), which utilizes the analog infrastructure of traditional broadcast television to provide viewers with digital programming, is a land-based open platform with a strong enough signal to reach hundreds of millions without the need for a satellite dish or cable lines.
We have just commenced operations with our new channel, ONYX TV, on the DTT platform with a national license from the Nigerian Broadcasting Commission. We are broadcasting first in Abuja, the capital of Nigeria, and will roll out services nationwide over the next 12 months.
While EbonyLife TV is a premium channel, Onyx TV will cater to the mass market and offer a unique proposition as 'the channel that gives you more for less'. With ONYX TV, viewers can enjoy an exciting new channel that brings them entertaining and exciting Nigerian programming, including Talk, Drama, Comedy, Fashion, Lifestyle, Reality and Nollywood Classics.
Original content will be a key differentiator to attract new viewers, with local content being a key focus area that we plan to invest in, to solidify our position as the nation's preferred content provider.
Three-Step Plan: (1) Launch in Abuja, (2) Hire Production Team, (3) Produce/Acquire content
II. Satellite
Satellite television delivers programming via communications satellites that orbit the earth. The signals sent out by these satellites are received by the viewer via an outdoor antenna or dish — a type of parabolic reflector that catches the data directed its way by the orbiting satellite. Satellite providers offer viewers quality content and programming, but are subject to weather-related disruptions. Users require dish and box equipment.
Satellite TV is important to the overall strategy because it caters to the individual who wants myriad choices of what to watch but cannot be reached by local cable distributors. Satellite broadcast allows users to attach a dish where they want to watch and thus can meet the needs of a much wider population. It can also provide more content at a cheaper price than cable users.
Ebony will not be able to launch its own satellite into orbit at this time, even though doing so would allow it to control both the broadcast and the content and would give it maximum control over its network. Instead, Ebony will join platforms such as DSTv, GoTV and Startimes.
The strategic plan here will be: (1) Get on Platforms like DSTv, GoTV and Startimes, (2) Alert consumers of the benefits of satellite broadcasting (3) Provide hook-up installation free of cost for customers within a certain range of main hubs (4) Produce and acquire original content
III. Cable
Cable television delivers television content to subscribers via radio frequency signals which are sent via coaxial cables or (as is more and more common today thanks to advances in technology) light pulses that travel through fiber-optic cables. Users receive channels via a cable box and remote. The equipment is minimal and there is no antenna or dish required (which some customers do not like). Cable is the easiest form of distribution for those within a radius of cable providers. It is not ideal for individuals outside the main network, but for those within the network it offers the most stable form of broadcasting and the form least likely to be disrupted by bad weather.
Ebony's offerings through cable will consist of its original programming as well as its award-winning films broadcast on a special movie network dedicated to providing users with premium cinematic original content.
Ebony will utilize existing cable companies, such as Charter, Comcast, and Bell Media in order to distribute its content via this medium. Ebony can then obtain cable subscribers at a month-to-month subscription rate or a yearly rate, depending on the consumer's preferences.
The strategic plan is to: (1) Reach broadcasting agreements with Charter, Comcast and Bell Media, (2) Reach out to consumers and offer subscriptions directly, (3) Produce and provide original content.
IV. IPTV
Internet Protocol Television (IPTV) allows the broadcaster to provide the consumer with the television programming by utilizing Internet protocol (IP) addresses, which are found wherever one is using the Internet. The IP channel acts as the medium by which the television data is transmitted. No terrestrial, satellite or cable signaling format is required for this delivery, as it is entirely Internet based. More and more viewers of content are switching over to IPTV in the Digital Age as the amount of content available on the Internet far exceeds any other format; it is easy to take with one (viewers can watch on laptops or cell phones), and connection is always fast and easy so long is Internet is working. IPTV thus allows viewers to stream media whenever they want.
This strategy is one of the most important for Ebony because it allows the company to relate to next-generation and younger generation users who are fully committed to everything Digital. The Digital Age is their domain and they are most comfortable with Internet streaming: they will be the ones who will grow with the company, so it is important to meet their demands early on.
The steps in the strategic plan will be: (1) Sign on with platforms like Virgin Media and VerizonFIOS, (2) alert the consumer base to the online streaming, (3) offer monthly or yearly subscription packages or bundles.
V. Over-The-Top
Over-the-top content (OTT) is content such as audio, video, or other media, which are transmitted online (via Internet services). OTT delivery does not utilize multiple-system operators, but is more like a direct form of distribution from the company to the consumer. This typically occurs by transmitting media over the company's website or mobile phone app. It eliminates the need for third-parties or middle men distributors and thus reduces costs for Ebony. All that is required is for content to be uploaded to platforms like Roku, Amazon or Hulu.
This strategy is perfect for appealing to the younger, Digital Age audience and can quickly become a profitable manner of streaming content, especially if the company's website offers other incentives, such as reading, updates, news, games, and contests that can appeal to users and keep drawing them back. The company
The strategic steps are: (1) Sign contracts with Roku, Amazon and Hulu for streaming content, (2) Alert subscribers that content is available on these platforms as well as well from the company's website, (3) Offer subscribers monthly or yearly rates to choose from.
VI. Video on Demand
Video on Demand (VOD) is a terrific service for viewers who do not find pre-programmed content appealing. Such consumers want to pick their content and choose when they want to watch it. Online streaming services already offer this type of viewership. VOD allows users to have this same type of viewing experience on their televisions at home.
As part of EbonyLife TV's global strategy, we plan to continue to expand our footprint by offering the best of Nigerian and international content. Given the exciting flagship programs (i.e. the Governor, Sons of Caliphate, Fifty the Series, etc.), EbonyLife TV will move towards Subscription Video on Demand (SVoD) within the next 12 months to monetize its content portfolio. EbonyLife TV will grow its Video on Demand offering with impressive original quality programing and strong marketing. The long-term impact of growing video on demand is amplified by its popularity among younger consumers.
The strategic steps utilized here will be: (1) Expanded offerings on the SVoD app and website for customers, (2) Special subscription rates for VOD users, (3) and strategic marketing of VOD to both younger and older demographics who prefer to program their own content rather than have it programmed for them.
VII. Android TV Router Initiative
The EbonyLife TV Android Box Initiative is a marriage of what is available on the smart phone, on gaming consoles, and on internet streaming sticks/devices. It will have the options needed for social media like memory card slots, Wireless, Ethernet, and Apps. It will also provide easy navigation, which is a must-have feature for Digital Age users. The device will offer exclusive streaming channel options like EbonyLife TV (alternative to DSTv) or Onyx TV content in order to allow customers access to live streaming channels and videos on demand.
This is the perfect strategy for consumers who stream content on their mobile phone devices, iPads or tablets. These users consume media on the go and are not tied down to one viewing station. Thus, the Android TV Router Initiative is aimed at allowing to stay connected to Ebony programming at all times — which is how services in the 21st century must be oriented in order to maintain a strong base of younger and more tech-savvy users.
The strategic steps for this will be: (1) Manufacturing the device, (2) Partnering with Telecom company, (3) Establish commercial terms for clients and distributors.
VIII. Radio
While radio is considered old media in today's world, it is still a vital platform for a certain segment of consumers. By utilizing radio, Ebony can maintain connectivity with users of all ages via a traditional platform that cements the company as a brand that goes everywhere for everyone. Radio licenses are relatively inexpensive and thus this avenue is a positive step for Ebony.
EbonyLife TV submitted its application to The National Broadcasting Commission (Nigeria) for a license to operate a lifestyle entertainment radio station. A notable attribute of pursuing our radio offering is extending the brand trust and affinity that the EbonyLife TV brand enjoys with the younger generation of Nigerians. The channel endeavors to produce professional quality radio programming that reflects diverse viewpoints not likely to be aired on other broadcast media in Nigeria. Programming that reflects the views of the youth are of particular interest along with programs offering useful information, services, news and creative expression; featuring local entertainers, artists and personalities and programs offering varieties of music; programs dealing with improving the quality of life; programs dealing with local issues and events, and local aspects of national and international issues; programs encouraging listener participation and involvement.
The strategy for radio consists of: (1) Obtaining a radio license, (2) Building a station, (3) Programming content, (4) Devising a business plan to promote the station, (5) Sell advertising
IX. Teleshopping Channel
Teleshopping is a targeted market that appeals to users who enjoy viewing home shopping television programming. Thus, the EbonyLife TV teleshopping channel presents a multimillion dollar opportunity for the network. This never before seen TV shopping channel will provide African viewers with the fun of shopping from the comfort of their own home. EbonyLife TV Shop Channel will broadcast programs live 24 hours a day, all year long, proposing a wide diversity of items as well as jewelry and fashion goods, beauty and weight-loss produce, health products, interior and home products, home appliances, food, and much more.
With its established aptitude to steadily zone in on the exciting features of the merchandises it sells, Shop Channel has involved a significant audience. One reason is the live nature of the broadcasts for EbonyLife TV. Shop Channel will spend 30 to 60 minutes clarifying each brand, presenting its features in aspect without depending on a script that prepared. Throughout the course of a single program, the amount of calls and contents of viewer studies are checked, and format changes are made in real-time in agreement with the feedback established. Furthermore, the number of items sold or left is exposed on a screen along with positive feedback from spectators who have already accepted the brand. This live, real-time program is one of the key magnetism of the programs.
The strategic steps include: (1) Establishing a shopping channel, (2) Providing 24-hour programming, (3) Marketing the channel.
X. Quality Programming
Quality programming is an essential attribute of successful network television. Much of the success of EbonyLife TV can be attributed to its focus on quality programming and as such, this is what continues to drive its growth. EbonyLife TV's core brand value is to offer content of the highest quality, across all genres, and deliver on the promise to entertain. EbonyLife is a well-positioned market leader in quality original programming in Africa.
Setting the bar high for competing channels, EbonyLife TV's unique selling point is Drama. This category has always outperformed other genres in Africa due to the storytelling culture of its viewers. Ebony's films and shows offer audiences a deeply-moving and compelling viewing experience that provides them the perfect type of entertainment reflective of life's real issues.
By giving audiences what they want, EbonyLife TV ultimately is ensured of success in the television industry and its expansion into film. The customer is always right is the maxim, and Ebony lives by it.
The strategy for quality programming is: (1) Establish international co-production, (2) Continue with its trend of producing optimal content, (3) Enter film and television awards contests and win consistently year after year.
XI. Program Licensing
Program licensing is an important part of program production because it provides control over the content and ensures that profitability is possible no matter the venue or location of distribution. Licensing Ebony content and selling it around the world is a strategic step for the company because it increases viewership on a global scale and allows the company to cross ethnic and regional boundaries that it is not able to cross through local distribution in Africa.
The need to license TV shows to buyers and distributors outside of Africa is vital to Ebony's plans for worldwide expansion. It is essential for the company's success to showcase and sell programs to a variety of audiences; this will set the tone for a multi-cultural crossover appeal that can elevate Ebony to the next level of viewership. By making itself available on a global scale, Ebony validates its own importance and authenticity, as more cultures and populations see that it exists and come to engage with its content. Appreciation for Nigerian culture and television will follow and Ebony's worldwide base will expand as a result.
The strategic steps involve: (1) Attending events such as MIPCOM, (2) Licensing programs to channels such as BET, TV One and Discovery, (3) Cultivating a global outreach policy that enables Ebony to engage with viewers from around the world.
XII. Africa Cinema
The Africa Cinema is a pop up cinema concept that will be set up globally to showcase the best of African Film in The Diaspora in a number of cities and also at Film Festivals. It is very important for EbonyLife Films to be the front-runner of this initiative as it will cement its brand and encourage a strong following of its originally produced content among fans and critics. It will also allow Eboy to establish leadership in the industry of African films in this regard.
Film is a powerful medium in the 21st century: it allows producers to address social, economic, political and religious questions that affect viewers. Individuals seek answers and discussion topics through the medium of film because this medium provides the most authentic and visually appealing manner of raising serious issues.
The strategic steps for Africa Cinema will include: (1) EbonyLife Films must host this event at the same time of The Toronto International Film Festival in 2017, (2) Ebony must obtain funding via sponsorships, and (3) Ebony should identify which films to showcase at the festivals.
XIII. Film & TV Creative Academy
EbonyLife TV's Film & TV Creative Academy, the first of its kind in Nigeria, will launch its curriculum and facilities structured according to acceptable international standards. The purpose of a qualification from the Film & TV Creative Academy is to ensure specialist competence in various disciplines related to film and television. Students would be able to choose from a wide range of visual and performing arts programs taught by industry professionals that include Filmmaking, Acting, Broadcast Journalism, Cinematography, Digital Editing, Documentary Filmmaking, Graphic Design, Illustration, Photography, Producing, and Screenwriting. The Film & TV Creative Academy is projected to expand its scope of curriculum and nationwide presence over the next couple of years.
The strategy for establishing this academy includes: (1) Ebony must obtain funding to support this initiative — which can come via crowd-source operations such as Kickstarter, or via traditional donors to the arts from established corporations that have a reputation for sponsoring such initiatives, and (2) Ebony must reach out to other firms for potential partnerships in order to establish a lasting foundation for the Academy that can have wide appeal across multiple demographics.
XIV. Create Nigeria
EbonyLife TV's Create Nigeria is an annual event that promotes the best of Nigeria's creative industries and drives global recognition, appreciation and investment in African Film, Fashion, Food, Music and Art. Create Nigeria will deliver creative and engaging programs that encourage and facilitate learning, partnership, investment and growth for Nigeria's creative industries. This exciting 3-day event provides a platform for engagement, which will consist of exhibitions, conference, demonstrations, entertainment and media briefings.
Create Nigeria has set out the following key objectives: to identify environmental and business constraints to the growth and development of target creative sectors; to develop plans, strategies and opportunities for resolving identified growth constraints; to forge, build and nurture local and international relationships and partnerships across the value chain per target sector for the purposes of resolving growth constraints; to create platform for engagement, knowledge sharing, trade and investment for target creative sectors; and to use and deploy up to date technologies for driving engagement with the entire scope of activities of Create Nigeria.
The strategic steps for Create Nigeria will be: (1) Obtain funding for the initiative through multiple channels (traditional and non-traditional), and (2) Establish partnerships with other firms to secure a strong foundation for the project.
XV. National Promotion Agency
EbonyLife TV must lead the way and to establish a National promotion agency for Nigeria. For example, European Film Promotion (EFP) is the only existing international organizational network promoting and marketing European cinema worldwide. Founded in 1997, the network comprises professional organizations from 36 European countries who are experts in promoting and marketing their own national cinema. Under the EFP umbrella, all of these organizations work together on the promotion of European cinema and talent around the world.
EbonyLife TV must duplicate the successful model of EFP in order to take the lead in the cinematic front in Nigeria. Thus, EbonyLife TV has EbonyLife Films that will secure the rights to cinematic properties for broadcasting in much the same way that Netflix and other streaming content providers does. By having films in its repertoire, EbonyLife makes itself more attractive to a wider demographic and progresses along the Disney model line of appealing to all market segments and becoming the de facto go to source for entertainment for young and old, whether they are seeking television content or cinematic content.
The strategy here will include: (1) Deveoping a step by step guide on how to create this agency in Nigeria, and (2) Promoting the agency among consumers and cultural facilitators.
XVI. Brand Awareness
Brand awareness is paramount for EbonyLife TV. While we have great content, we need people to know about it and commit to the brand (by identifying with its values, its mission, its message, and its entertainment appeal). We need to hire personnel to manage and oversee this function. This includes Program Marketing, Channel Marketing
Social Media Marketing, Event Marketing, and PR. In the Digital Age, where there are so many options to choose from for content, EbonyLife TV needs a way to stand out. This is the essence of raising brand awareness.
Marketing is crucial to raising brand awareness because it sets the groundwork for establishing the consumer base. As Red Bull did with its consumers by appealing to the Extreme Sports and fringe culture audience before moving into the mainstream, Ebony can focus on a niche market before broadening its appeal. The important point is to ignite a spark with consumers and watch the spark grow.
The strategy for raising brand awareness is: (1) Hire marketing personnel, (2) Out line marketing strategies, (3) Sponsor events and get the name into the public's view, (4) Identify factors that appeal to consumers and embody these qualities through production works and media offerings.
---
Are you busy and do not have time to handle your assignment? Are you scared that your paper will not make the grade? Do you have responsibilities that may hinder you from turning in your assignment on time? Are you tired and can barely handle your assignment? Are your grades inconsistent?
Whichever your reason is, it is valid! You can get professional academic help from our service at affordable rates. We have a team of professional academic writers who can handle all your assignments.
Plagiarism free papers
Timely delivery
Any deadline
Skilled, Experienced Native English Writers
Subject-relevant academic writer
Adherence to paper instructions
Ability to tackle bulk assignments
Reasonable prices
24/7 Customer Support
Get superb grades consistently
Online Academic Help With Different Subjects
Literature
Students barely have time to read. We got you! Have your literature essay or book review written without having the hassle of reading the book. You can get your literature paper custom-written for you by our literature specialists.
Finance
Do you struggle with finance? No need to torture yourself if finance is not your cup of tea. You can order your finance paper from our academic writing service and get 100% original work from competent finance experts.
Computer science
Computer science is a tough subject. Fortunately, our computer science experts are up to the match. No need to stress and have sleepless nights. Our academic writers will tackle all your computer science assignments and deliver them on time. Let us handle all your python, java, ruby, JavaScript, php , C+ assignments!
Psychology
While psychology may be an interesting subject, you may lack sufficient time to handle your assignments. Don't despair; by using our academic writing service, you can be assured of perfect grades. Moreover, your grades will be consistent.
Engineering
Engineering is quite a demanding subject. Students face a lot of pressure and barely have enough time to do what they love to do. Our academic writing service got you covered! Our engineering specialists follow the paper instructions and ensure timely delivery of the paper.
Nursing
In the nursing course, you may have difficulties with literature reviews, annotated bibliographies, critical essays, and other assignments. Our nursing assignment writers will offer you professional nursing paper help at low prices.
Sociology
Truth be told, sociology papers can be quite exhausting. Our academic writing service relieves you of fatigue, pressure, and stress. You can relax and have peace of mind as our academic writers handle your sociology assignment.
Business
We take pride in having some of the best business writers in the industry. Our business writers have a lot of experience in the field. They are reliable, and you can be assured of a high-grade paper. They are able to handle business papers of any subject, length, deadline, and difficulty!
Statistics
We boast of having some of the most experienced statistics experts in the industry. Our statistics experts have diverse skills, expertise, and knowledge to handle any kind of assignment. They have access to all kinds of software to get your assignment done.
Law
Writing a law essay may prove to be an insurmountable obstacle, especially when you need to know the peculiarities of the legislative framework. Take advantage of our top-notch law specialists and get superb grades and 100% satisfaction.
What discipline/subjects do you deal in?
We have highlighted some of the most popular subjects we handle above. Those are just a tip of the iceberg. We deal in all academic disciplines since our writers are as diverse. They have been drawn from across all disciplines, and orders are assigned to those writers believed to be the best in the field. In a nutshell, there is no task we cannot handle; all you need to do is place your order with us. As long as your instructions are clear, just trust we shall deliver irrespective of the discipline.
Are your writers competent enough to handle my paper?
Our essay writers are graduates with bachelor's, masters, Ph.D., and doctorate degrees in various subjects. The minimum requirement to be an essay writer with our essay writing service is to have a college degree. All our academic writers have a minimum of two years of academic writing. We have a stringent recruitment process to ensure that we get only the most competent essay writers in the industry. We also ensure that the writers are handsomely compensated for their value. The majority of our writers are native English speakers. As such, the fluency of language and grammar is impeccable.
What if I don't like the paper?
There is a very low likelihood that you won't like the paper.
Reasons being:
When assigning your order, we match the paper's discipline with the writer's field/specialization. Since all our writers are graduates, we match the paper's subject with the field the writer studied. For instance, if it's a nursing paper, only a nursing graduate and writer will handle it. Furthermore, all our writers have academic writing experience and top-notch research skills.
We have a quality assurance that reviews the paper before it gets to you. As such, we ensure that you get a paper that meets the required standard and will most definitely make the grade.
In the event that you don't like your paper:
The writer will revise the paper up to your pleasing. You have unlimited revisions. You simply need to highlight what specifically you don't like about the paper, and the writer will make the amendments. The paper will be revised until you are satisfied. Revisions are free of charge
We will have a different writer write the paper from scratch.
Last resort, if the above does not work, we will refund your money.
Will the professor find out I didn't write the paper myself?
Not at all. All papers are written from scratch. There is no way your tutor or instructor will realize that you did not write the paper yourself. In fact, we recommend using our assignment help services for consistent results.
What if the paper is plagiarized?
We check all papers for plagiarism before we submit them. We use powerful plagiarism checking software such as SafeAssign, LopesWrite, and Turnitin. We also upload the plagiarism report so that you can review it. We understand that plagiarism is academic suicide. We would not take the risk of submitting plagiarized work and jeopardize your academic journey. Furthermore, we do not sell or use prewritten papers, and each paper is written from scratch.
When will I get my paper?
You determine when you get the paper by setting the deadline when placing the order. All papers are delivered within the deadline. We are well aware that we operate in a time-sensitive industry. As such, we have laid out strategies to ensure that the client receives the paper on time and they never miss the deadline. We understand that papers that are submitted late have some points deducted. We do not want you to miss any points due to late submission. We work on beating deadlines by huge margins in order to ensure that you have ample time to review the paper before you submit it.
Will anyone find out that I used your services?
We have a privacy and confidentiality policy that guides our work. We NEVER share any customer information with third parties. Noone will ever know that you used our assignment help services. It's only between you and us. We are bound by our policies to protect the customer's identity and information. All your information, such as your names, phone number, email, order information, and so on, are protected. We have robust security systems that ensure that your data is protected. Hacking our systems is close to impossible, and it has never happened.
How our Assignment  Help Service Works
You fill all the paper instructions in the order form. Make sure you include all the helpful materials so that our academic writers can deliver the perfect paper. It will also help to eliminate unnecessary revisions.
2.      Pay for the order
Proceed to pay for the paper so that it can be assigned to one of our expert academic writers. The paper subject is matched with the writer's area of specialization.
3.      Track the progress
You communicate with the writer and know about the progress of the paper. The client can ask the writer for drafts of the paper. The client can upload extra material and include additional instructions from the lecturer. Receive a paper.
4.      Download the paper
The paper is sent to your email and uploaded to your personal account. You also get a plagiarism report attached to your paper.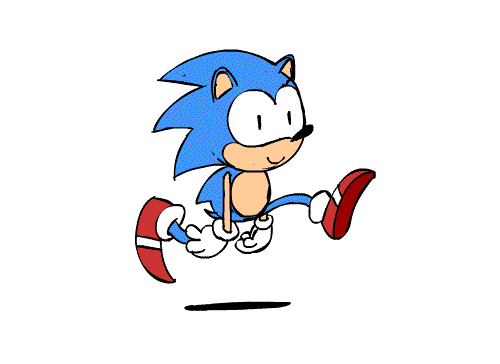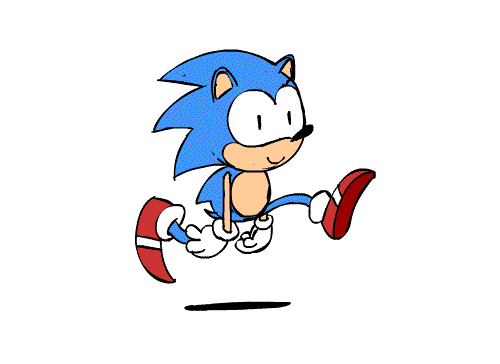 PLACE THIS ORDER OR A SIMILAR ORDER WITH US TODAY AND GET A PERFECT SCORE!!!
---