Hayao Miyazaki: Studio Ghibli
Anime, for all its weirdness, eccentricity, poignancy, hilarity, and Japaneseness, is a learning experience no matter how you value it. Hayao Miyazaki hopes that Western fans can view anime and say, 'There's something other than the place where I live, things that I'm familiar with, there is something else out there that has value to it.' — Shinobu Price, 2001
Throughout the history of modern art there are those influences which have been having a major impact on the way everyone is looking at the world around them. Part of the reason for this, is because many of these techniques are so ground breaking that they have changed the focus of contemporary artists by creating a new type of genre. A good example is by looking the works of Hayao Miyazaki. He has developed new techniques that have been utilizing animation to transform the way the general public is entertained. Evidence of this can be found with Miyazaki's 1984 Nausicaa of the Valley of the Wind. This groundbreaking film used a number of techniques and devices that would shape the way many animation projects were created in the future to include: the use of modern day themes and animation to tell a unique story to the audience ("Nausicaa of the Valley of the Wind," 2010). Likewise, Schilling reports that, "Hayao Miyazaki's animated films had gone head-to-head with Disney rivals at the local box office five straight times by 1995 and beaten them every time. But though a growing number of foreign fans praise them for the beauty of their animation and the psychological realism of their characters, the products of Miyazaki's Studio Ghibli are created for the domestic audience" (p. 11). These elements and issues are important because they highlight how this director created a series of projects that influenced film-making well into the future. To fully understand the impact of Miyazaki on the industry requires a background and overview of his life as well as an examination concerning how his animations were influenced by: historical, social and economic issues. Following this analysis, it will provide the greatest insights as to his overall influences on contemporary films. At which point it will be possible to specifically focus the research project on certain aspects of this director and his effect on the world of entertainment.
Review and Discussion
Background and Overview
In order to understand the historical, social and economic influences on Miyazaki's life, it is essential to examine the context in which these factors existed during his life. For one thing, Miyazaki enjoyed a rich history of animation during his youth since Japanese animators had been producing animated films since the early 20th century. For instance, Schilling (1997) reports that, "As early as the mid-1910s some excellent animated films were completed, including Noburo Ofuji's experimental series Chiyogami Anime" (p. 139). For another thing, following the end of World War II, while the Japanese nation was rebuilding itself from its rubble, there was increased attention in the animation industry on producing feature-length animated films, with most of these being produced for Japanese children (Shilling, 1997). During the early 1980s, however, a number of feature-length films were produced that were geared towards a more general audience, including adults (Schilling, 1997). One of the most important directors of this type of feature-length animated films has been Hayao Miyazaki, whose works, such as Tonari no Totoro ("Totoro, the neighborhood ghost," 1988), represent a new direction in modern Japanese art (Schilling, 1997).
Figure 1. Screenshot from Miyazaki's "Totoro, the neighborhood ghost"
Source: http://3.bp.blogspot.com/_IgdgYrIKgGk/TQ_xUme4h9I/AAAAAAAAAjw / vRqUMLjAxF4/s1600/Totoro.jpg
The prolific Miyazaki was born in 1941 in Tokyo, the second of four brothers. Miyazaki's father was an executive in the Japanese aircraft industry during World War II, but his mother suffered from spinal tuberculosis during much of his youth (Schilling, 1997). Later in his career, Miyazaki reported that his mother had been influential in shaping his skeptical and questioning personality (Shilling, 1997). Miyazaki attended Gakushuin University, a prestigious private college that had a close relationship with the Japanese imperial family, where he majored in economics and political science where he became influenced by the leftist rhetoric of the day as well as his membership in a children's literature study circle that fueled his desire to become a professional animator (Schilling, 1997)..
Following his graduation from Gakushuin in 1963, Miyazaki became an apprentice at Toei Animation, the largest animation studio in Asia then and now; this entry-level position did not pay much, but it was a job involved with the animation industry to which Miyazaki aspired (Schilling, 1997). This modest beginning would quickly lead to more important work for Miyazaki. For example, Schilling reports that, "This was an unusual choice of occupation for a Gakushuin graduate, but Miyazaki was a diligent and talented animator who soon attracted the attention of his seniors. One was Isao Takahatal who first supervised Miyazaki as a director on the 1964 TV series Okami Shonen Ken (Ken the Wild Boy). Miyazaki and Takahata also worked together as activists in the company union" (1997, p. 139).
Just 2 years later, Miyazaki became involved with an animation project that would have significant implications for his career. According to Schilling, "In 1965 Miyazaki joined the production team that director Takahata and animation director Yasuo Otsuka were assembling to produce a full-length animated feature, Taiyo no Oji Horus no Daiboken (The Little Norse Prince Valiant)" (1997, p. 139). In a sharp departure from standard industry practice at the time, the film's directors invited all members of the production team to the storyboarding meetings, and Miyazaki demonstrated his innate talent in ways that set his apart from his peers. In this regard, Schilling notes that, "Bombarding his superiors with ideas, he played a key role in developing the film's style and storyline" (1997, p. 139). In an effort to distinguish their work from the low-quality aspects of the anime industry, Miyazaki and the production team set their sights higher, determined to reach larger audiences and produce work that would rival the best in the business (which of course was Disney at the time). The production achieved the team's goals of creating a work that would challenge live-action movies. For instance, according to Price, "The work of famed animator Hayao Miyazaki often rivals the complex emotional realism of live action films. Never caring much for the simplified and superficial nature of Disney movies, his films place more importance in portraying realistic emotions (and even extreme social and political consciousness) than in the realistic movement so highly regarded in Western animation" (2001, p. 153). The influence of this production on the animation industry in general and the animation industry in Japan in particular is noted by Price as well who reports, "Miyazaki's work helped convince many Japanese animators working on unambitious run-of-the-mill television shows, as well as the general populace, that anime was an extraordinary medium capable of infinite possibilities for any gender or age" (2001, p. 153).
Following the successful release of The Little Norse Prince Valiant, Miyazaki and Takahata departed their positions at Toei Animation in favor of new ones at A-Pro, a new animation production company. Collaboration between these two resulted in the 1972 production, Panda Kopanda ("Panda, Panda Cub" or "Panda Go Panda" — see Figure 2 below), a timely work that drew on the panda craze that was prevalent at the time; however, in spite of the fantasy aspects of the production, the film still managed to accurately depict the inner world of its young protagonist (Schilling, 1997).
Figure 2. Screenshot from Miyazaki's 1972 "Panda, Panda Cub"
Source: http://www.animetion.co.uk/Reviews/anime/pandagopandap1.jpg
A year later, the team of Miyazaki and Takahata once again changed jobs, leaving A-Pro to take positions with Zuiyo Pictures; in their new positions, Miyazaki and Takahata created Alps no Shojo Heidi ("Heidi"), described by Schilling as "the first Japanese TV anime series based on sketches and information gathered by animators at a foreign location, in this case Switzerland" (1997, p. 139). This production was distinctive from the frenzied pace of the anime genre at the time by being a calmer, more detailed depiction of 19th century life in a Swiss village, and was highly successful as a result (Schilling, 1997).
Notwithstanding this track record of success, the production that rocketed Miyazaki to international fame and recognition within the Japanese film industry was his Kaze no Tani no Nausicaa ("Nousicaa of the Valley of the Wind") released in 1984, described by Schilling as "an epic eco-fable about a young girl's struggle to survive in a poisoned world inhabited by warring tribes and giant mutant insects" (1997, p. 139). In collaboration with Takahata as producer, Miyazaki wrote and directed 59 episodes of this series until its end in 1984; during its lengthy run, Miyazaki explored complex issues such as the relationship between good and evil and God and humans as well as the human condition itself (Schilling 1997). This series garnered numerous national and international awards, including the Grand Prize at the Second Japanese Anime Festival and a commendation from the World Wildlife Fund (Schilling, 1997).
Figure 3. Cover art for Miyazaki's Nausicaa DVD set
Source: http://4.bp.blogspot.com/_t68ar0SFX54/SrvMLVUJMyI/AAAAAAAADy4 / Ol1Z06z6YdE/s400/Nausicaa.jpg
The economic success of Nausicaa convinced its producers that the market for their type of work was viable, resulting in the explosion of the global manga and anime markets (Schilling, 1997). Launching Studio Ghibli as a framework in which to produce his theatrical follow-up to Nausicaa, Miyazaki's worked on Tenku no Shiro Laputa, another fantasy adventure story concerning a search for the lost flying island of Laputa. According to Schilling, "As in Nausicaa, a spunky princess was the heroine and the story contained a respect-nature-or-die subtext, but the action element was more central, the plotting less labyrinthine" (1997, p. 139). This release failed to achieve the financial success that Nausicaa enjoyed, though (Schilling, 1997). In 1988, Miyazaki wrote and directed a new movie, Tonarl no Totoro ("My Neighbor Totoro") in which he applied a different approach that proved more successful. Although "Totoro" did not match Nausicaa's box office earnings, the characters has assumed almost cult-like status among children and adults alike and remain favorites of the Japanese people today (Schilling, 1997). In 1991, Studio Ghibli released Miyazaki's Omoide Poroporo ("Only Yesterday") in 1991 and Totoro was released in a number of cities in the United States where it was received with mixed reviews (exemplified by Roger Ebert's thumbs up review vs. Gene Siskel's thumbs down review (Schilling, 1997). Despite these mixed reviews, the general consensus among critics and audiences around the world was that Miyazaki's work provided a new direction in animation that would have a lasting influence on the genre.
Historical Influences
In all of the different films that were created by Miyazaki, there are a number of different historical influences that would have an effect on him. What happened was the end of World War II and the Cold War shaped how he viewed a host of different events. This created a sense of concern about how potential future conflicts could have an effect on the world as we know it. Miyazaki was meticulous about interpreting historical events properly and as accurately as possible within the scope of his work. For instance, while working for Nippon Animation during the 1970s, Miyazaki worked on a production of a rendition of "Tom Sawyer no Boken." According to Ishihara (2005), "The accurate representations were the result of painstaking research, including a trip to Hannibal and St. Louis. Such visits usually involved four to five people and lasted about ten days. The director and animators visited museums and towns related to the original story, making sketches and taking photos to aid them in their work" (p. 101).
Where, Nausicaa of the Valley of the Wind takes place in the aftermath of a major world war that has altered the ecosystem and created an environmental disaster. This has given rise to a toxic jungle that is full of giant insects. These themes are significant, because they are illustrative of how the tensions from World War II and the Cold War have influenced the director. In this regard he is taking an inward reflection of what could be the lasting impacts of how these kinds of conflicts affected the world as we know it ("Nausicaa of the Valley of the Wind").
Described by Schilling (1997) as "the Japanese animator who finally beat Disney at the local box office," although Miyazaki appreciated the quality of their animation, he rejected Disney's portrayal of human emotions as being too stodgy and lacking credibility. Indeed, Miyazaki was keenly aware that historical references could lend authenticity and credibility to his works and took meticulous care to integrate these elements in innovative and compelling ways. This historical influence on his film-making career is attributed by Schilling (1997) to an ancient Chinese legend. "The film that made Miyazaki want to become an animator as a teenage boy in 1958," Schilling reports, "was Hakuja Den (The White Snake), a tragic love story based on an ancient Chinese legend that was the first animated feature by Toei, a studio founded in 1956 to challenge Disney's supremacy in the Japanese market" (p. 139).
Notwithstanding Miyazaki focus on all things Japanese, his interests extend to the history of other countries as well. This process is most evident in Miyazaki's 1989 Majo no Takkyubin ("Kiki's Delivery Service") set in a coastal town that combines Italian and Scandinavian port architecture with the charm of streets cars from San Francisco (see Figure __ below); another tale, Tenku no Shiro Laputa ("Laputa: Castle in the Sky) was inspired by Gulliver's Travels (Schilling, 1997). In fact, "Kiki" appears to have been inspired by illustrators such as Will Eisner's "The Spirit," given his predilection for rich detail and unusual perspectives as shown in Figure 1 below.
Figure 1. Screenshot from "Kiki's Delivery Service"
Source: http://www.danielthomas.org/Assets/film%20reviews%20pix/kiki2.jpg
Not surprisingly, the popularity of Miyazaki's works continues to increase among audiences of all ages and countries of origins. In fact, while Disney still enjoys a larger global audience, Schilling reports that, Miyazaki's Mimi o Sumaseba ("Whisper of the Heart") became "the highest-earning domestic film of 1995, with distributor revenues of 18.5 billion yen, it marked the fifth time in a row Studio Ghibli had gone head-to-head with a Disney film-this time Pocahantas — and out-performed it at the box office" (Schilling, 1997, p. 139). Clearly, Miyazaki is doing something right and these issues are discussed further below with respect to the social influences that are evident in his work.
Social Influences
The social influences on Miyazaki can be seen in a number of different films that he has produced over the decades. We can find evidence in Spirited Away. According to Napier, "In Japan, animated film is appreciated across the generations as exemplified by the recent award-winning film Spirited Away (Sen to Chihiro no kamikakushi), which was the highest grossing film (including live action and foreign films) in Japanese history" (2005, p. 72). In this 2001 genre, he tells the story of a ten-year-old girl named Chihiro Ogino. Where, in the process of moving to a new community, she becomes trapped in an alternative reality that is filled with monsters and villains.
During this time, she takes a job to help turn her parents into human beings once again (as they have been transformed into pigs). In this aspect, one could see the influences of corporate greed and the desire to move ahead at all costs in the adult world. This is the point that most people will lose touch with who they are, as they are focused on themselves and their money (which is denoted by the pig). Once this occurs, it means that they will lose their spirit and drive. This is significant, because it is illustrating the various social influences to move ahead at all costs within society. Many people are focused on their personal success, yet they are losing many of the things that help improve their quality of life. Chihiro Ogino is highlighting this criticism of society and their focus on success within their careers. Once this occurs, it is providing with the audience, with a greater understanding of different social pressures and the effects that they are having on families. ("Spirited Away")
A number of observers have identified parallels between "Spirited Away" with such Western stories as "Alice in Wonderland," "The Wizard of Oz," and even "Harry Potter." Although "Spirited Away" has been clearly influenced by Western literature, Miyazaki pointed out that it also contains numerous references to Japanese folklore, tradition, and symbolism as well (Reider, 2005). There are, in fact, some rather esoteric references to Japanese folklore and traditions in "Spirited Away" that clearly reflect these social influences. For instance, Reider reports that, "Indeed, the title itself, kamikakushi (hidden by kami/deities), alludes to Japanese folk belief. Some of the film's principal characters such as Yubaba (a descendent of yamauba or mountain witch) and Kamaji (a tsuchigumo or earth spider) are reminiscent of characters found throughout Japanese folklore, their residence within the bathhouse offering a reflection of Japan's vertical society" (2005, p. 5).
Although Miyazaki's work has been criticized on occasion for being too sophisticated for American children, the sometimes-subtle social elements that he weaves into his storylines help to make his work appealable to wider age ranges and tastes. For example, in response to an interview question that asked him why his movies departed from the traditional "good guy-bad guy" format, said, "The concept of portraying evil and then destroying it — I know this is considered mainstream, but I think it's rotten,' he said, explaining why his films have no clear-cut villains. 'This idea that whenever something evil happens someone particular can be blamed and punished for it, in life and in politics, it's hopeless'" (quoted in Koppelman, 2008 at p. 106). Likewise, Napier (2005) reports that other Japanese social issues influenced Miyazaki's "Spirited Away." For instance, Napier reports that, "Chihiro's entrance into the genuinely fantastic bathhouse of the gods can be interpreted as a rediscovery of the vanishing culture of old Japan, a culture that is constantly in danger of being soiled by both outside influences and internal corruption" (2005, p. 73). Taken together, there are numerous historical and social influences evident in Miyazaki's work, but the economic influences on his productions are less evident but still discernible with a careful analysis and these issues are discussed further below.
Economic Influences
In many of his films, Miyazaki uses a number of different elements in conjunction with other themes. The most obvious example of this can be seen with the film that was mentioned previously (Spirited Away). As, this genre is a criticism of society itself and the economic influences that it is having over everyone. Indeed, Miyazaki highlight this harsh reality of the human conditions wherein most people will do anything to advance their own economic interests while losing that special connection that they have with their friends and family members. This is significant, because it is illustrating how this is influencing the way these individuals are focusing on their own success. It would seem as if they are slaves to the economic influences in: their desire to support themselves, which will lead to a number of issues down the road (transforming who they are). Once this occurs, it means that the economic system and its various elements will have an impact on their decisions and the actions that they are taking (which is making them pigs — see Figure __ below) ("Spirited Away").
Figure __. Screenshot from "Spirited Away"
Source: http://axfjeg.bay.livefilestore.com/y1ppo1h8x3uhfVVFjV-UmwWqYWXbNXi2 jgPKaKIx9ktC62TDTr0MMbgWJi-bVPZn2pcdgkvw2g_jvA
Another economic influence discernible from Miyazaki's work is his use of affluent status symbols such as expensive cars. For instance, Napier cites such an example in "Spirited Away" "when the family leaves the tunnel to find their shiny Audi covered with dust and leaves, implying a disconnect between real-world time and the time in the bathhouse" (2005, p. 74). The combination of the historical, social and economic influences on Miyazaki's works have been broad-based and effective, with "Spirited Away" becoming Japan's highest-grossing movie of all time (Reider, 2005).
Clearly, the research project that we are working on will outline a number of different elements that will have an influence on the way Hayao Miyazaki's have affected film making. This is important, because one could effectively argue that these ideas are often his views of: the historical, social and economic influences of society at large. As, they are a criticism of: these areas and how they are influencing the actions of people negatively. This is accomplished through the use of animation and adding different elements of science fiction along with fantasy to influence the way the audience is looking at the world around them. Once this occurs, everyone will be able to have a greater understanding of these ideas and the impact that it is having on them. Therefore, all of the different films that are created by this director are a combination of these themes. This is the point that the audience can have a more critical understanding of these views.
References
Ishihara, T. (2005). Mark Twain in Japan: The Cultural Reception of an American Icon.
Columbia, MO: University of Missouri Press.
Koppelman, A. (2008). "Why Phyllis Schlafly Is Right (but Wrong) about Pornography."
Harvard Journal of Law & Public Policy, 31(1): 105-107.
Napier, S.J. (2005). "The Problem of Existence in Japanese Animation." Proceedings of the American Philosophical Society, 149(1): 72-74.
"Nausicaa of the Valley of the Wind." Anime News Network
http://www.animenewsnetwork.com/encyclopedia/anime.php?id=180
Nowell-Smith, G. (1997). The Oxford History of World Cinema. Oxford: Oxford University
Press.
Price, S. (2001). "Cartoons from Another Planet: Japanese Animation as Cross-cultural
Communication." Journal of American and Comparative Cultures, 24(1/2), 153-154.
Reider, N.T. (2005). "Spirited Away: Film of the Fantastic and Evolving Japanese Folk
Symbols." Film Criticism, 29(3), 4-5.
Schilling, M. (1997). The Encyclopedia of Japanese Pop Culture. New York: Weatherhill.
"Spirited Away." Rotten Tomatoes
http://www.rottentomatoes.com/m/spirited_away/
---
Are you busy and do not have time to handle your assignment? Are you scared that your paper will not make the grade? Do you have responsibilities that may hinder you from turning in your assignment on time? Are you tired and can barely handle your assignment? Are your grades inconsistent?
Whichever your reason is, it is valid! You can get professional academic help from our service at affordable rates. We have a team of professional academic writers who can handle all your assignments.
Plagiarism free papers
Timely delivery
Any deadline
Skilled, Experienced Native English Writers
Subject-relevant academic writer
Adherence to paper instructions
Ability to tackle bulk assignments
Reasonable prices
24/7 Customer Support
Get superb grades consistently
Online Academic Help With Different Subjects
Literature
Students barely have time to read. We got you! Have your literature essay or book review written without having the hassle of reading the book. You can get your literature paper custom-written for you by our literature specialists.
Finance
Do you struggle with finance? No need to torture yourself if finance is not your cup of tea. You can order your finance paper from our academic writing service and get 100% original work from competent finance experts.
Computer science
Computer science is a tough subject. Fortunately, our computer science experts are up to the match. No need to stress and have sleepless nights. Our academic writers will tackle all your computer science assignments and deliver them on time. Let us handle all your python, java, ruby, JavaScript, php , C+ assignments!
Psychology
While psychology may be an interesting subject, you may lack sufficient time to handle your assignments. Don't despair; by using our academic writing service, you can be assured of perfect grades. Moreover, your grades will be consistent.
Engineering
Engineering is quite a demanding subject. Students face a lot of pressure and barely have enough time to do what they love to do. Our academic writing service got you covered! Our engineering specialists follow the paper instructions and ensure timely delivery of the paper.
Nursing
In the nursing course, you may have difficulties with literature reviews, annotated bibliographies, critical essays, and other assignments. Our nursing assignment writers will offer you professional nursing paper help at low prices.
Sociology
Truth be told, sociology papers can be quite exhausting. Our academic writing service relieves you of fatigue, pressure, and stress. You can relax and have peace of mind as our academic writers handle your sociology assignment.
Business
We take pride in having some of the best business writers in the industry. Our business writers have a lot of experience in the field. They are reliable, and you can be assured of a high-grade paper. They are able to handle business papers of any subject, length, deadline, and difficulty!
Statistics
We boast of having some of the most experienced statistics experts in the industry. Our statistics experts have diverse skills, expertise, and knowledge to handle any kind of assignment. They have access to all kinds of software to get your assignment done.
Law
Writing a law essay may prove to be an insurmountable obstacle, especially when you need to know the peculiarities of the legislative framework. Take advantage of our top-notch law specialists and get superb grades and 100% satisfaction.
What discipline/subjects do you deal in?
We have highlighted some of the most popular subjects we handle above. Those are just a tip of the iceberg. We deal in all academic disciplines since our writers are as diverse. They have been drawn from across all disciplines, and orders are assigned to those writers believed to be the best in the field. In a nutshell, there is no task we cannot handle; all you need to do is place your order with us. As long as your instructions are clear, just trust we shall deliver irrespective of the discipline.
Are your writers competent enough to handle my paper?
Our essay writers are graduates with bachelor's, masters, Ph.D., and doctorate degrees in various subjects. The minimum requirement to be an essay writer with our essay writing service is to have a college degree. All our academic writers have a minimum of two years of academic writing. We have a stringent recruitment process to ensure that we get only the most competent essay writers in the industry. We also ensure that the writers are handsomely compensated for their value. The majority of our writers are native English speakers. As such, the fluency of language and grammar is impeccable.
What if I don't like the paper?
There is a very low likelihood that you won't like the paper.
Reasons being:
When assigning your order, we match the paper's discipline with the writer's field/specialization. Since all our writers are graduates, we match the paper's subject with the field the writer studied. For instance, if it's a nursing paper, only a nursing graduate and writer will handle it. Furthermore, all our writers have academic writing experience and top-notch research skills.
We have a quality assurance that reviews the paper before it gets to you. As such, we ensure that you get a paper that meets the required standard and will most definitely make the grade.
In the event that you don't like your paper:
The writer will revise the paper up to your pleasing. You have unlimited revisions. You simply need to highlight what specifically you don't like about the paper, and the writer will make the amendments. The paper will be revised until you are satisfied. Revisions are free of charge
We will have a different writer write the paper from scratch.
Last resort, if the above does not work, we will refund your money.
Will the professor find out I didn't write the paper myself?
Not at all. All papers are written from scratch. There is no way your tutor or instructor will realize that you did not write the paper yourself. In fact, we recommend using our assignment help services for consistent results.
What if the paper is plagiarized?
We check all papers for plagiarism before we submit them. We use powerful plagiarism checking software such as SafeAssign, LopesWrite, and Turnitin. We also upload the plagiarism report so that you can review it. We understand that plagiarism is academic suicide. We would not take the risk of submitting plagiarized work and jeopardize your academic journey. Furthermore, we do not sell or use prewritten papers, and each paper is written from scratch.
When will I get my paper?
You determine when you get the paper by setting the deadline when placing the order. All papers are delivered within the deadline. We are well aware that we operate in a time-sensitive industry. As such, we have laid out strategies to ensure that the client receives the paper on time and they never miss the deadline. We understand that papers that are submitted late have some points deducted. We do not want you to miss any points due to late submission. We work on beating deadlines by huge margins in order to ensure that you have ample time to review the paper before you submit it.
Will anyone find out that I used your services?
We have a privacy and confidentiality policy that guides our work. We NEVER share any customer information with third parties. Noone will ever know that you used our assignment help services. It's only between you and us. We are bound by our policies to protect the customer's identity and information. All your information, such as your names, phone number, email, order information, and so on, are protected. We have robust security systems that ensure that your data is protected. Hacking our systems is close to impossible, and it has never happened.
How our Assignment  Help Service Works
You fill all the paper instructions in the order form. Make sure you include all the helpful materials so that our academic writers can deliver the perfect paper. It will also help to eliminate unnecessary revisions.
2.      Pay for the order
Proceed to pay for the paper so that it can be assigned to one of our expert academic writers. The paper subject is matched with the writer's area of specialization.
3.      Track the progress
You communicate with the writer and know about the progress of the paper. The client can ask the writer for drafts of the paper. The client can upload extra material and include additional instructions from the lecturer. Receive a paper.
4.      Download the paper
The paper is sent to your email and uploaded to your personal account. You also get a plagiarism report attached to your paper.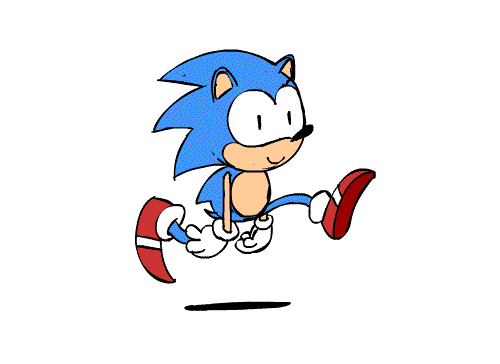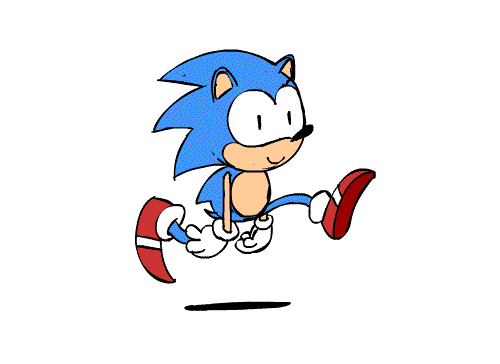 PLACE THIS ORDER OR A SIMILAR ORDER WITH US TODAY AND GET A PERFECT SCORE!!!
---