Community Health Aides Model
Improving International Healthcare
"International Health-care system…What to do to improve the U.S.'s health system"
Global health organizations have been studying ways to create efficacious care within and across the many national, ethnic, and cultural contexts. Several models have been shown to be particularly effective regardless of context. Using extant secondary research, this report will provide the fundamental framework for a model that is agile, comprehensive, and eminently adoptable.
Five contexts in which the model was implemented are briefly discussed: Alaska, Iran, Jamaica, and Rwanda. These implementation settings have the following attributes in common: Sparse populations, cultural and ethnic influences that differ from the physicians and administrators of the healthcare programs, and the need for regular follow up care and consultation. The information provided does not focus on any particular disease or disorder, but rather describes a system for addressing the needs of communities in rural or poorly resourced areas.
The healthcare model centers on the training and deployment of community health aides who are recruited from the indigenous populations in any given area. Using community health aides provides a link between the rural communities and the public health facilities that are located in areas with denser populations. Uniformly, the outcomes of programs that utilize community health aids exhibit improved service utilization and better take-up of preventative health practices. This report includes recommendations for the improvement of international healthcare that are based on the successful programs using community health aides around the world.
Following the introductory section, a brief overview of each of program in the four locations leads the discussion. The results section lists a primary lesson learned — one from each of the four programs. The healthcare problems in the Mississippi Delta provide a backdrop against which the recommendations gleaned from the example programs may be set. These lessons are converted to recommendations that are presented in the final section.
3. Current Research on the Community Health Aides Model
Alaska
The average population density in Alaska is 0.3 per square kilometer, and when non-indigenous populations are excluded from the count, the density is reduced to 0.04 per square kilometer (Haraldson). The vast distances between native villages coupled with a very harsh climate has made it extremely difficult to develop and maintain modern services of any sort that indigenous people can readily access (Haraldson). Radical improvements have been made in the morbidity and mortality rates of indigenous Alaskan populations, as a combined result of socioeconomic development and efficient rural health programs (Haraldson).
In the 1960s, when the United States Public Health Service assumed responsibility for healthcare to native settlements, community health aides were established to provide, among other things, environmental sanitation and maternal and child health care (Haraldson 1988). The community health aides began receiving standardized training in 1968 (Haraldson). Training of the rural community health workers emphasizes primary care and methods to deal with the problems that take the lions' share of rural health care services and resources (Haraldson). Notably, immunization, health education, and prevention are key components of the training curricula (Haraldson). Each village council choses a native woman (typically), who has achieved nine years of formal schooling, to receive the community health aide training (Haraldson). Radiotelephone communication occurs daily with doctors; difficult cases are referred to regional hospitals via any one of 350 airports and all-weather airstrips (Haraldson).
Community health aides take refresher coursework and are supervised by public health nurses — and occasionally by physicians — from the village clinics (Haraldson). Remuneration averages amounts that are roughly equivalent to the earnings of primary school teachers (Haraldson). Nearly half of the program costs are accounted for by airfare and air services for the patients and for the community health aides and other medical staff (Haraldson). As it is configured, the community health aide program provides complete geographic coverage and accessibility as a front-line service for all Alaskan villagers (Haraldson). The community health aides are considered to be a "vital peripheral branch" of the public healthcare team (237). The idea of providing rural healthcare through the services of paraprofessionals who receive about a half-year of training would have been "dismissed as unrealistic" roughly fifty years ago (237). The community health care concepts and methods have undergone thorough testing and evaluation, evolving over time to become well adapted to the program purpose and to the unorthodox manner and conditions by which the services are provided (Haraldson).
The Alaskan community health care program is able to "discourage a brain drain from rural areas" by continuing to rely on trainees who are selected by fellow-villagers, who live and work among their own tribespeople, who are not mistrusted by villagers on the basis of linguistic or cultural differences (Haraldson 237).
Iran
The Iranian community health aide system began in the 1980s when the Ayatollah Khomeini returned to Iran (Hansen 4). The revolution that began around that time promised social justice to the rural villagers (Hansen 4). Under the shah, there were no doctors in rural Iran, and more than a half of the country's population lived in roughly 60,000 villages that were located outside the major population centers (Hansen 4). For approximately every 1,50 (Hansen 4)0 villagers who were within about one hour's distance on foot, the Iranians constructed health houses (Hansen 4). These 1,000 square foot hut-like structures had sleeping quarters for staff and equipped examination rooms (Hansen 4). One male and one female community health worker constituted the staff for each health house (Hansen 4). The community health care workers had received basic preventative health care training, and focused on providing advice about family planning, nutrition, giving immunizations, taking blood pressures, keeping track of prenatal care needs of villagers, and even monitoring environmental conditions in the villages, such as water quality (Hansen 4). Patients who needed more intense care or surgery were referred through a single system that extended across all of the care level tiers: from health house to rural health center to the district hospitals (Hansen 4). Roughly 17,000 health houses today are successfully meeting the needs of 23 million Iranians living in rural areas (Hansen 4). The outcomes of the community health care system are telling: an impressive narrowing of the disparity between urban and rural Iranians; the Iranian rural infant mortality rate fell by 75%; the overall national birthrate has been lowered. Indeed, the World Health Organization has given high praise to the Iranian system for, inter alia, its preventative primary care (Hansen 4). The Iranian community health workers are responsible for the well being of their fellow villagers from birth.
The articulation and integration of services that takes place across the tiers is what makes the system unique and strongly contributes to the robust delivery of services.
Jamaica
The community health aide situation in Jamaica is instructive as it illustrates how small chances can impact the integrity of the community health aid design and program functioning (Cumper and Vaughan 365). When the community health aide program was first implemented in Jamaica, the focus was clearly on promoting preventative measures, motivation of patients to continue treatment and follow regimens, the provision of patient health education, identifying relevant issues to midwives and public health nurses, provide assistance to clinics and schools in routine care, and determine the need for and provide referrals (Cumper and Vaughan 365). The scope of direct services and education provided included child health, immunization, family planning, nutrition, and sanitation (Cumper and Vaughan 365). Over a period of seven years, the scope of services and functions provided by the community health workers narrowed, at the same time that connections with the health centers have become more robust (Cumper and Vaughan 365). As community health workers increasingly become full-time employees — with a tighter schedule of task assignments and government regulations to consider — the community health workers were less able to make themselves available to community members (Cumper and Vaughan 365). Softer consultation services suffered from this change, reducing the capacity of community health workers to provide patients with advice, information, and help (Cumper and Vaughan 365).
A fundamental aspect of this change was the migration of community health aides from their homes in rural communities and villages to the more populated areas where the health centers are located (Cumper and Vaughan 365). With this change, the community health workers began to consider themselves based in the centers, and so adopted the centers' hours and formal labor organization affiliations (Cumper and Vaughan 365). Community health workers perceive that their roles are nursing auxiliaries, which conveys heightened their status, but also simultaneously served to reduce the flexibility with which the community health workers met their responsibilities (Cumper and Vaughan 365). Two particularly important ramifications have emerged: 1) Patients accessing services at the health centers had some level of formal education, which means that patients with less education — the original target population for the community health aides program — do not have sufficient contact with community health aides; and, 2) The salary of community health aides has risen to two-thirds that of registered nurses, thereby increasing the desirability of the position and, accordingly, bringing about a rise in the number of community health aides — far beyond the original intent for the program design (Cumper and Vaughan 365). Funds that could be used to hire more registered nurses and physicians are being diverted to the community health aide positions, which no longer fulfill the intentional purpose according to the program design (Cumper and Vaughan 365).
The professionalization of community health aides in Jamaica illustrates the potential for a co-optation of the program in the interest of the aides themselves, and presumably for the convenience of health center staff (Cumper and Vaughan 365). As discussed below, the community health aide program in Jamaica provided the strongest insight — albeit, a negative insight that illustrates a potential problem for other nations that are less far along in the development of community health aide programs.
Rwanda
The rural population of Rwanda has about one physician for roughly every 20,000 people in a healthcare system that still struggles in a post-genocide environment (Kraemer). Partners in Health (PIH), a non-governmental (NGO) organization, the Clinton Foundation, and the Rwandan Ministry of Health (MOH) have partnered in an initiative to bring to Rwanda the community-based care model that was developed in rural Haiti (Kraemer). The model is based on community health workers (CHWs) who are trained, employed, and compensated by Partners in Health and the Rwandan MOW (Kraemer). Prior to the arrival of PIH in Rwanda in 2005, a system of community-based care was provided by three kinds of health workers: The Animateurs de Sante (Health Facilitators), the traditional birth attendants (TBAs), and the workers of the Home-Based Malaria (HBM) program (Kraemer). Most of these community health workers were not compensated, nor did they receive any formal, organized training (Kraemer). The community health workers receive training in primary care, childhood illnesses, family planning, hygiene, malnutrition, and reproductive health. There is also a training component focused on the treatment of HIV, TB, malaria; the CHWs emphasize the regular and dose-appropriate administration of medications, and educating patients about completing their medication regimens in order to avoid drug resistance and ensure maximally effective treatments (Kraemer).
The first two years of work by Partners in Health was a catalyst for the Ten Principles of Rwanda Scale-Up and the Rwandan District Health System Strengthening Framework (Kraemer; "Partners in Health"). By 2014, the comprehensive implementation plan achieves full scale up in the 27 districts responding to the ten goals, and will include universal healthcare services, socioeconomic aid to take down barriers to treatment, and access to nutrition services and medications (Kraemer; "Partners in Health"). The work will fall primarily to the Rwandan community health workers, who are elected to their positions by community members and receive support from local leaders in the districts (Kraemer; "Partners in Health"). Since the community health members are place-bound by their chosen obligation to their umudugudu (village), the rural Rwandans will not be dependent on foreign healthcare workers or doctors, but instead will be self-sufficient and positioned to benefit from medical innovations through their established collaboration with PIH and the Rwandan MOW (Kraemer; "Partners in Health").
The accompagnateurs, modeled after the community health workers who originated in Haiti due to the work that Partners in Health conducted, provide medical and socioeconomic aid to Rwandan villagers, actions that have contributed to the harmonization of the national system of health workers.
4. Results
The Mississippi Delta scores at the bottom of the health indices and it has for decades. The rural Delta — known as the birthplace of the blues — has good reason to lament the resistance to improved healthcare that is so pervasive in the region. The population suffers from the highest morbidity and mortality rates in the nation, with diabetes, hypertension, infant mortality, and obesity plaguing the residents of the Delta (Hansen).
The first federally qualified health center was built in 1967 in Mound Bayou in the Mississippi Delta region (Hansen). The objective, according to the health center founder, Dr. H. Jack Geiger, was to address the conflating problems in the lives of poor residents that contributed to their ill health (Hansen). Dr. Geiger said:
We built wells and privies and housing and started a 500-acre vegetable farm, and that probably had a bigger impact on the health of the population than what we were doing as doctors. The indigenous people we trained were among the most useful people on staff. (9)
Dr. Aaron Shirley is a civil rights-era hero who was for years the only black pediatrician in the state of Mississippi and, at the University of Mississippi Medical Center, was the first black resident (Hansen). Shirley worked at the first community health center in Mississippi, doing unorthodox things like helping poor black people to build wells for clean drinking water, and traveling the countryside to treat malnourished babies (Hansen). In the mid-1990s, he converted a dilapidated shopping mall into a health center — known now as the Jackson Medical Mall — that provided services to the poor residents of the town (Hansen).
Dr. Shirley started HealthConnect — putting health houses in the schools in Jackson, Mississippi — to demonstrate that community health workers could help save money and resources for hospitals. From this start, Dr. Shirley hopes to establish the Mississippi Community Health House Network pilot project based on the Iranian model that he learned about from Mohammad Shahbazi, a professor at Jackson State University, and a long time proponent of the health house model in his homeland, Iran — and a student of the health care problems in the United States, his adopted country. Dr. Shirley asserts that, "the hospitals need a third party trained to discern what exactly will help a patient, and that party must come from the patient's world: talk the same, share similar fears and frustrations and life experiences" (Hansen 8).
Program Location
Lessons Learned
Alaska
The maintenance of reliable, highly trained, locally respected, and indigenous community health care workers, who remain in their villages.
Iran
The integration of services across the structural tiers supports robust, well articulated delivery of services.
Jamaica
The professionalization of community health aides allowed the program to be co-opted in a manner that benefited health center staff and aides over patients.
Rwanda
The accompagnateurs provide medical and socioeconomic aid to Rwandan villagers, helping to stabilize and harmonize the national system of health workers.
5. Conclusion
Through a review of four programs implementing community health workers in diverse regions, a number of key considerations emerged. All of the programs found that recruiting community health workers from indigenous people living in the rural areas to receive services is critical to implementation success.
In Alaska, the community health workers had little opportunity to serve in the regional hospitals for two primary reasons: 1) Since the regional hospitals were sufficiently staffed by highly qualified, licensed and certified staff, there were no openings to which community health workers could be recruited; and 2) the far distances between the villages, between the villages and the regional hospitals, and the harsh climate discouraged unnecessary travel, and underscored the need to keep indigenous community health workers in place as vital members of the rural healthcare teams.
Responsibility for the well being of their fellow villagers is a substantive stabilizing factor in the Iranian house health system. Moreover, articulation and coordination of services in the Iranian system resulted in a finely tuned system, in which patients are referred up a chain of hospitals as needed, and that is highly intrusive and personal by American standards.
The Rwandan model demonstrates the importance of a smoothed system that does not compartmentalize workers by function, but instead contributes to the development of a nationalized system for delivery of healthcare services that begins at the community health care worker level. Achieving a balanced program that fairly compensates community health care workers, and that seeks collaboration and integration with formal health care system, are goals of the Rwandan model, with the intention of securing stability for the community health worker program.
The Jamaican community health aide program provides the most salient lesson in the importance of achieving a balanced implementation design and a system of staffing that maintains fidelity to the original model, and integrity in the provision of healthcare services to the targeted populations. As the position of the community health aides, became more lucrative and conveyed higher status, it drew more candidates, some of whom were self-selected. The influence of organized labor effectively tipped the fragile balance that had developed in the Jamaican community health aide system, to the detriment of the rural populations.
6. Recommendations
When considering the kind of changes that can be accomplished in the healthcare systems in the United States, the emerging model in the Mississippi Delta is perhaps the best example. And as it is based on the Iranian health house model, it is a clear demonstration of what can be learned from community health aide programs in other countries. The Unites States has opportunity for more liberal expression of community health aide programs than does Iran — a fact that makes the lessons learned in Jamaica all the more significant. Organized labor in the United States is a relevant consideration, particularly within the healthcare field. The formal recommendations include:
As much as possible, utilize a localized foundation of community health aides that comes as close to the agile and intimate patterns of service delivery found in the systems in Alaska, Iran, and Rwanda.
Ensure incentives are sufficiently robust to keep trained community health aides in place.
Continue to seek funding that is focused on strengthening entire health care systems, since many health care issues in impoverished areas lack resolution because of problems with implementation, not because of a lack of research.
Despite millions of public and private dollars flowing into Mississippi each year, the lives of residents do not change for the better. As Dr. Shirley says. "I've been coming here [the Mississippi Delta] for 40 years and nothing has changed" (Hansen 4).
Works Cited:
Cumper, Gloria C. And Vaughan, J.P. Community Health Aides at the Crossroads. World Health Forum 6 (1985): 365-367. Print.
Hansen, Suzy. What Can Mississippi Learn From Iran? The New York Times 27 July 2012. Web. 4 April 2014.
Haraldson, Sixten S.R. Community Health Aides for Sparse Populations. World Health Forum 9 (1988): 235-238. Print.
Kraemer, Alison. The Key to Effective Care in Rural Rwanda. Community Health Workers. Harvard College Global Health Review. 19 September 2009. Web. 4 April 2014.
Partners in Health. "Rwanda / Inshuti Mu Buzima." Where We Work. 2006 Web. 4 April 2014.
---
Are you busy and do not have time to handle your assignment? Are you scared that your paper will not make the grade? Do you have responsibilities that may hinder you from turning in your assignment on time? Are you tired and can barely handle your assignment? Are your grades inconsistent?
Whichever your reason is, it is valid! You can get professional academic help from our service at affordable rates. We have a team of professional academic writers who can handle all your assignments.
Plagiarism free papers
Timely delivery
Any deadline
Skilled, Experienced Native English Writers
Subject-relevant academic writer
Adherence to paper instructions
Ability to tackle bulk assignments
Reasonable prices
24/7 Customer Support
Get superb grades consistently
Online Academic Help With Different Subjects
Literature
Students barely have time to read. We got you! Have your literature essay or book review written without having the hassle of reading the book. You can get your literature paper custom-written for you by our literature specialists.
Finance
Do you struggle with finance? No need to torture yourself if finance is not your cup of tea. You can order your finance paper from our academic writing service and get 100% original work from competent finance experts.
Computer science
Computer science is a tough subject. Fortunately, our computer science experts are up to the match. No need to stress and have sleepless nights. Our academic writers will tackle all your computer science assignments and deliver them on time. Let us handle all your python, java, ruby, JavaScript, php , C+ assignments!
Psychology
While psychology may be an interesting subject, you may lack sufficient time to handle your assignments. Don't despair; by using our academic writing service, you can be assured of perfect grades. Moreover, your grades will be consistent.
Engineering
Engineering is quite a demanding subject. Students face a lot of pressure and barely have enough time to do what they love to do. Our academic writing service got you covered! Our engineering specialists follow the paper instructions and ensure timely delivery of the paper.
Nursing
In the nursing course, you may have difficulties with literature reviews, annotated bibliographies, critical essays, and other assignments. Our nursing assignment writers will offer you professional nursing paper help at low prices.
Sociology
Truth be told, sociology papers can be quite exhausting. Our academic writing service relieves you of fatigue, pressure, and stress. You can relax and have peace of mind as our academic writers handle your sociology assignment.
Business
We take pride in having some of the best business writers in the industry. Our business writers have a lot of experience in the field. They are reliable, and you can be assured of a high-grade paper. They are able to handle business papers of any subject, length, deadline, and difficulty!
Statistics
We boast of having some of the most experienced statistics experts in the industry. Our statistics experts have diverse skills, expertise, and knowledge to handle any kind of assignment. They have access to all kinds of software to get your assignment done.
Law
Writing a law essay may prove to be an insurmountable obstacle, especially when you need to know the peculiarities of the legislative framework. Take advantage of our top-notch law specialists and get superb grades and 100% satisfaction.
What discipline/subjects do you deal in?
We have highlighted some of the most popular subjects we handle above. Those are just a tip of the iceberg. We deal in all academic disciplines since our writers are as diverse. They have been drawn from across all disciplines, and orders are assigned to those writers believed to be the best in the field. In a nutshell, there is no task we cannot handle; all you need to do is place your order with us. As long as your instructions are clear, just trust we shall deliver irrespective of the discipline.
Are your writers competent enough to handle my paper?
Our essay writers are graduates with bachelor's, masters, Ph.D., and doctorate degrees in various subjects. The minimum requirement to be an essay writer with our essay writing service is to have a college degree. All our academic writers have a minimum of two years of academic writing. We have a stringent recruitment process to ensure that we get only the most competent essay writers in the industry. We also ensure that the writers are handsomely compensated for their value. The majority of our writers are native English speakers. As such, the fluency of language and grammar is impeccable.
What if I don't like the paper?
There is a very low likelihood that you won't like the paper.
Reasons being:
When assigning your order, we match the paper's discipline with the writer's field/specialization. Since all our writers are graduates, we match the paper's subject with the field the writer studied. For instance, if it's a nursing paper, only a nursing graduate and writer will handle it. Furthermore, all our writers have academic writing experience and top-notch research skills.
We have a quality assurance that reviews the paper before it gets to you. As such, we ensure that you get a paper that meets the required standard and will most definitely make the grade.
In the event that you don't like your paper:
The writer will revise the paper up to your pleasing. You have unlimited revisions. You simply need to highlight what specifically you don't like about the paper, and the writer will make the amendments. The paper will be revised until you are satisfied. Revisions are free of charge
We will have a different writer write the paper from scratch.
Last resort, if the above does not work, we will refund your money.
Will the professor find out I didn't write the paper myself?
Not at all. All papers are written from scratch. There is no way your tutor or instructor will realize that you did not write the paper yourself. In fact, we recommend using our assignment help services for consistent results.
What if the paper is plagiarized?
We check all papers for plagiarism before we submit them. We use powerful plagiarism checking software such as SafeAssign, LopesWrite, and Turnitin. We also upload the plagiarism report so that you can review it. We understand that plagiarism is academic suicide. We would not take the risk of submitting plagiarized work and jeopardize your academic journey. Furthermore, we do not sell or use prewritten papers, and each paper is written from scratch.
When will I get my paper?
You determine when you get the paper by setting the deadline when placing the order. All papers are delivered within the deadline. We are well aware that we operate in a time-sensitive industry. As such, we have laid out strategies to ensure that the client receives the paper on time and they never miss the deadline. We understand that papers that are submitted late have some points deducted. We do not want you to miss any points due to late submission. We work on beating deadlines by huge margins in order to ensure that you have ample time to review the paper before you submit it.
Will anyone find out that I used your services?
We have a privacy and confidentiality policy that guides our work. We NEVER share any customer information with third parties. Noone will ever know that you used our assignment help services. It's only between you and us. We are bound by our policies to protect the customer's identity and information. All your information, such as your names, phone number, email, order information, and so on, are protected. We have robust security systems that ensure that your data is protected. Hacking our systems is close to impossible, and it has never happened.
How our Assignment  Help Service Works
You fill all the paper instructions in the order form. Make sure you include all the helpful materials so that our academic writers can deliver the perfect paper. It will also help to eliminate unnecessary revisions.
2.      Pay for the order
Proceed to pay for the paper so that it can be assigned to one of our expert academic writers. The paper subject is matched with the writer's area of specialization.
3.      Track the progress
You communicate with the writer and know about the progress of the paper. The client can ask the writer for drafts of the paper. The client can upload extra material and include additional instructions from the lecturer. Receive a paper.
4.      Download the paper
The paper is sent to your email and uploaded to your personal account. You also get a plagiarism report attached to your paper.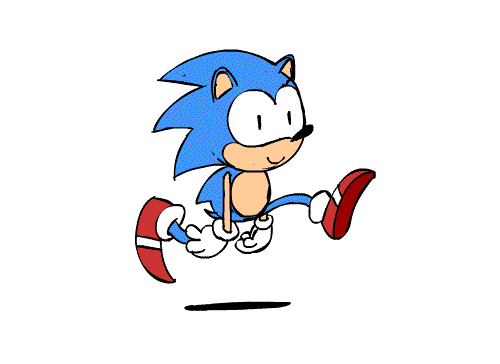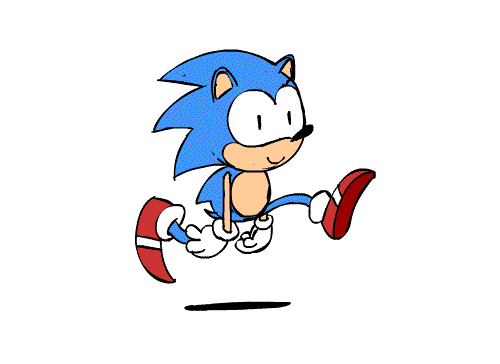 PLACE THIS ORDER OR A SIMILAR ORDER WITH US TODAY AND GET A PERFECT SCORE!!!
---