Internet & Electronic Marketing
Website & Business Model
Target Market & Consumer Behavior
Building & Maintaining Customer Relationships
F. Recommendations for Website Improvement
G. Conclusion
H. References
Pace University is a comprehensive non-profit university that offers its educational services to online students and to the more traditional brick-and-mortar student. As the university competes with global universities, the web presence must convey the value and quality of the education as well as enable the student to make an effective impact on the professional or academic world. The career services center at the university is one of the best at providing Co-op job services to its undergraduate population, the ability to find these positions is available online through the university's joint venture with the Experience Network.
Pace has delivered value to its customers by providing the opportunity to leverage either the online or brick-and-mortar education into an internship at a major company to then ensure a transition onto a paying job after graduation. By securing partnerships and relationships within business, industry, and academia, students educated using either format at well prepared against the competition.
II. Introduction
The lucrative business of higher education has introduced a number of new non-profit and for profit providing online and/or brick-and-mortar services to its students. The business end of the transaction does not view these individuals as students however, they are seen as clients whom may or may not complete their education by graduating and thus will negatively impact the university's standing. The quality of the institution is not necessarily a function of whether the education is web-based or in a traditional learning environment nor is the quality ostensibly a function of the age.
The age of internet marketing has enabled traditional universities to reach a broader and more diverse student body whilst enabling an education to individuals restricted to remote locations, including members actively serving in the military. According to Mastacan (2009), "Internet marketing uses the power of electronic commerce to sell and market products. Electronic commerce refers to any market on the internet. Electronic commerce supports selling, buying, and trading of products or services over the internet. Internet marketing forms a subset of electronic commerce." (Mastacan, 2009)
Pace University, a private and professionally oriented (Business & Finance Week, 2009) is a non-profit university with brick-and-mortar operations as well as a burgeoning online web presence both nationally and internationally. The university's core strength is in business, which the university model has broadened to offer a breadth of online MBA and MPA courses. According to the Marketing Business Weekly (2009), "Pace University is nationally recognized for its business programs, outstanding faculty and applied research. The Lubin School of Business is professionally accredited for business and accounting by AACSB International, an elite distinction shared by less than 3% of business schools worldwide." (Marketing Business Weekly, 2009)
III. Website & Business Model
The Pace University website can be reached by visiting the university's URL, which is https://www.pace.edu. As the university is a non-profit, the funding when compared to private universities including land grant institutions such as Cornell University and state research universities such as the University of California or the research centers within the State University of New York system of higher education is not as prolific. Pace must rely on donations from its university graduates and on the tuition fees inclusive of university lodging fees.
The business model is centric to the university's motto of "Opportunitas"
, which signifies the universities commitment to providing a substantive education to immigrants and first generation Americans. The motto is a function of the school's founding in 1906, a time greatly impacted by the mass immigration movement into New York City from Eastern, Western, and Southern Europe. The centennial marked a period in the university's existence where the online experience can now enable populations throughout the world to obtain a Pace education.
According to Garvey (2002), "Pace's heavy reliance on the Web means forging ahead with backup plans. When a university teaches students remotely over the Web, campus IT becomes a lot more like business IT. Data flows constantly, and there's no room for downtime." (Garvey, 2002) Clearly, the business model incorporates a targeted online presence to include the remotely located student as well as the busy professional that wishes to advance their education without the hassle of attending classes at a physical location.
The purpose of the university website is to expose the student to the vast array of service and opportunities inherent with enrolling and attending classes. The website is also designed to enable students to complete registration online and to enrol in coursework via online enrolment as well. The content is typical of most universities such that Academics, Admissions, Student Life, Library, Alumni Relations, and a few other tabs comprise the primary areas of website activity for the university.
The business model is a function of the university's strategic plan, which provides the mission and vision statements and outlines the university's plan to grow its base and become more competitive and respected in the market place. The model is centric to the student as the professional in the market place. The importance of the model is on placement of the student either as an intern or on admissions.
At the undergraduate level, the business model is different than from the graduate and professional schools within the university. The online marketing plan is also different, as the website is multi-functional such that the professional graduate student and the undergraduate university student will interact with the same Graphic User Interface (GUI). The lack of complexity to the navigation of the university's website is indicative of the level of funding the university has relative to its operating budget and expenses related to web presence.
Ostensibly, the university business model is best described by this following statement that is contained within the university strategic plan. According to Pace University (2010), "There are, of course, a number of positive countervailing forces and trends, including the tendency of the university enrollments, particularly among part-time students and at the graduate level, to increase during times of recession; the greater importance of undergraduate and graduate degrees in times of layoffs, unemployment, and restricted hiring; Pace is well positioned to capitalize upon these positive trends and to deal with these challenges. We believe that our basic financial strategy of modest enrolment growth, cost control, and rationalization of the University's real estate holdings continues to be appropriate and realistic." (Pace University, 2010)
The tenuous global economic climate facilitates the business model by enabling a global student population to obtain an education by remotely accessing and enrolling at Pace University. The e-commerce model supports the university's student centric approach by encouraging students to obtain an education during declining economic conditions and via remote access.
IV. Target Market and Consumer Behavior
The target market is contingent with the competition in obtaining the outstanding high school graduate, transfer student, and working professional graduate student population. Ideally, the target market is stratified and therefore is subject to the university's ability to attract students that are looking to gain a competitive advantage in a down market place or to advance their current skill set and knowledge base in a particular area.
The undergraduate student target market is quite diverse and is shown via the breadth of student within the most recent incoming class as more than 100 countries are represented at the university
. Although international students are not the primary target in so much as a function of direct marketing efforts, the international student body is interested in obtaining a U.S. based education and Pace is appealing to these populations given the university's history and motto of "Opportunitas."
Consumer behaviour regarding the purchase of higher education is market specific and usually is a function of one's academic ability relative to the university's admissions standards. The behaviour of the consumer when considering a model student with excellent grades, is to obtain the type of education that will enable one to reach their goal(s). While the market is highly saturated, the consumer behaviour model is switching more toward accepting and even preferring the online e-based website education over the classroom-based educational format.
Consumer behaviour in the education e-commerce market is subject to rules (Comegys, Hannula, and Nen, 2006). According to Comegys, Hannula, and Nen (2006), "Consumers tend to set rules, or attribute cut-offs for the products in their choice set. These are the minimum acceptable levels that an alternative must possess in order to be considered as the final purchase. The first one states that when the reliability of the attribute the customer is considering is high, the cut-offs on that attribute are more severe than when reliability is low. The second characteristic is that when there is a positive correlation between two attributes, the cut-offs on those attributes are more severe than they would be if the correlation was negative or of equal magnitude." (Comegys, Hannula, Nen, 2006)
Consumers have a perception of educational quality as well as a need for convenience subject to the schedule of each consumer. The purchasing choices are subject to the perceived final value or net benefit of the student's investment into the education. For professionals seeking an online education, the value of Pace University is considerable when comparing with other alternatives in the online investment arena.
The current competition however, has NCAA universities that now offer online courses leading to degrees and certification as well. The University of North Carolina is an example where the brand naming of a recognized brand of higher education has expanded its target market to include talented students from all over the world whom may not have the ability to travel to the state of North Carolina. In response to the barrage of new entrants into this lucrative market, institutions including Pace University have reframed their admissions process to incorporate a truly holistic approach to determine the student's potential success and impact onto society using a much broader set of metrics.
Competing via the online market as well as the brick-and-mortar market for attracting and retaining the target market is occurring on all fronts, including on websites such as Yahoo! Fantasy Sports where a consumer is subject to advertisements from online universities such as Capella, and the hybrid brick/mortar, online format, such as Pace University, and UNC-Chapel Hill. The consumer behaviour is subject to the five-stage buying decision process (Comegys, Hannula, Nen, 2006).
According to Comegys, Hannula, Nen (2006), "The five-stage buying decision process model is a widely used tool for marketers to gain a better understanding about their customers and their behaviour. The idea of the model is that when a customer purchase an item, the purchase event is a forward-moving process, which begins long before the actual purchase and continues even after the purchase is made. As the name implies, there are five different stages in the process, which are need recognition, information search, evaluation of alternatives, purchase decision, and postpurchase behaviour." (Comegys, Hannula, Nen, 2006)
V. Building and Maintaining Customer Relationships
Universities strive to maintain a semi-active relationship with their alumni. This is a good idea for at least two reasons. The first reason is the incentive for alumni to donate funding to support the programs and departments at the university. The second reason is to encourage legacy enrollment of family members of alumni to the university. Legacy enrollments are often seen as good risks as the parent(s) had graduated from the university and therefore are role models for their family to continue their education and graduate.
According to Muirhead (2000), "Teachers have long desired to know how best to address the unique needs of students (McGreal, 1998; Mehlinger, 1995; Norris and Dolence, 1996; Oblinger and maruyama, 1996). Various strategies which individualize instruction have often significantly increased workloads and stress, sometimes leading to burnout (Chorney, 1997). Computer-Mediated Communication (CMC) has been identified as one means of providing more individualized instruction to students." (Muirhead, 2000) The online experience is seen as mitigating the strenuous activity associated with physically enabling oneself to arrive at a classroom on-campus.
The ability to engage the student is the determining factor as to whether the development and maintenance of a relationship occurs. According to Weschke & Campe (2010), "As in any educational institution of higher learning, evaluations of the university faculty's performance are critical measures, both of professional progress, and student achievement. In the distance-learning, online environment, the equivalent of an administrator entering the brick and mortar classroom to observe an instructor occurs when one logs into the classroom; navigates its course-page areas; and assesses performance. Whether campus-based or online education, the reason for faculty evaluation basically is the same to encourage the best performance and maximize student achievement." (Weschke, Canipe, 2010)
Pace University faculty and professors engage each student via the web-based interconnectivity features and the brick-and-mortar person to person environment. As the market is a B2C or business to consumer approach, the web based application enables greater student achievement and encourages better performance by engaging the student one-on-one and providing the student an opportunity to research the answer and frame a response. This takes away the awkward situation of a student in the classroom that disengages by daydreaming or other such activity. Often, students especially male students are distracted by female students in the classroom, even at an institution of higher education. The ability for these students to perform better is a function of removing the distractions within the classroom and by enabling a forum to build and maintain academic relationships.
As these relationships are established with the student, the maintenance of the relationship becomes a semblance of the alumni relations department and the professors that may continue communications with the student. According to Weschke & Canipe (2010), "This is the reason a constant, consistent communication among instructors, leaders, and students, is an effective measure of progress. It is these results that essentially form the basis of any type of faculty development, and must be regarded as developmental, not punitive." (Weschke, Canipe, 2010)
VI. Recommendations for website improvement
The website is simplistic yet is easy to navigate through the different sections of the website to enter different areas. For instance, the seamless transition from Faculty/Staff and Students tab to the Academics tab provides a fast transition from one area of the site to the next. The transition is not cumbersome nor is finding the tab a difficult task as it is conspicuous. Therefore, the overall functionality of the website does not need to be changed however, there are issues when accessing the e-library and with the blackboard system the university uses to conduct online coursework management and teaching lessons.
The Pace University website should flow seamlessly and engage the student with all aspects of the university experience, including the career services section. Therefore, the website should effectively blend these areas into a seamless transition for the student to monitor their progress throughout their schooling to ensure they are either on track for employment or for a graduate program. Competition among traditional universities and the new e-learning universities have facilitated a paradigm shift to now provide an education at the convenience of the student. The alternative mode of higher learning must now be unique to the market place and offer a return that is superior to the competition.
According to Wu & Hwang (2010), "As e-learning is emerging as the new paradigm of modern education, the blended course, which combines online components with the conventional face-to-face components, has emerged as the alternative mode of teaching and learning and a substantial supplement. E-learning has become one of the powerful supporting tools which have diversified the traditional context of learning in colleges. On one hand, e-learning is not confined to geographical barriers. Students can engage in self-directed learning, and learning resources can be repeatedly used. On the other hand, e-learning provides flexible learning materials and consistent information. The learning content is easy to update. With the rapid development of technology, the Internet as a delivery platform as motivated colleges to invest their resources on developing online programs." (Wu, Hwang, 2010)
The Pace University website often displays errors, which other competitor websites do not show. Although these errors in loading a web page are not severe, they are annoying enough to prevent a student from matriculating the following semester and perhaps transferring to another university. The recommendation is to integrate all web pages under one platform. Although Pace uses the Luminis platform to handle its web presence, Luminis does not appear to be a viable platform to continue. The platform is likely very cost effective as Pace is continuously seeking to minimize costs.
VII. Conclusion
To summarize, according to Smith & Mitry (2008), "Online education has been a remarkable development in higher education. The connectivity of the Internet and the concept of distance education is a natural combination. However, nothing before has been so controversial and at the same time widespread and quickly driven by rapid investment and expanding program offerings. Despite lingering controversies regarding quality and costs, the technology is now deeply integrated in higher education, and the basic process of online delivery has already become an ubiquitous feature of most universities (Survey of Higher Education, 2005). Millions of students are now taking courses via distance education, mostly online" (Carlson, 2004; Carnevale, 2005).
Pace University has had very public fiscal problems with mismanaging money in the past including having had the highest paid university president in the U.S. And therefore the world. Given the cost in managing an online presence and then to delivery an educational product via online means is a tremendous task, especially when considering the relative proprietary nature of the professor's knowledge when teaching an online course. Therefore, the ability to manage their web presence and continue to provide a brick-and-mortar experience is critical to the future successes of the organization. Having grown considerably in the eyes of the global community as a university that offers online courses and certifications, the prospects of continuously recruiting their target market and achieving high retention rates is to be expected.
References
Comegys, C., Hannula, M. & nen, J.V.i. 2006, "Longitudinal comparison of Finnish and U.S. online shopping behaviour among university students: The five-stage buying decision process," Journal of Targeting, Measurement and Analysis for Marketing, vol. 14, no. 4, pp. 336.
Garvey, M.J. 2002, "University heed its learning experience," InformationWeek,, no. 899, pp. 26.
Mastacan, A.M. 2009, "Current Trends in Internet Marketing," Economy Transdisciplinarity Cognition,, no. 1, pp. 48.
Muirhead, W.D. 2000, "Online education in schools," The International Journal of Educational Management, vol. 14, no. 7, pp. 315.
"Pace University; Pace University Appoints Stephen J. Friedman as President," 2009, Business & Finance Week,, pp. 552.
"Pace University; Nation's Top Marketing Executives Join for One-Day Strategic Summit at New York's Pace University Lubin School of Business," 2009, Marketing Business Weekly,, pp. 24.
Pace University. (2010) Strategic Plan (2010-2015).
Pace University. (2011) Fast Facts
Smith, D.E. & Mitry, D.J. 2008, "Investigation of Higher Education: The Real Costs and Quality of Online Programs," Journal of Education for Business, vol. 83, no. 3, pp. 147.
Weschke, B. & Canipe, S. 2010, "The Faculty Evaluation Process: The First Step In Fostering Professional Development In An Online University," Journal of College Teaching and Learning, vol. 7, no. 1, pp. 45.
Wu, W. & Hwang, L.Y. 2010, "The Effectiveness of E-Learning for Blended Courses in Colleges: a Multi-Level Empirical Study," International Journal of Electronic Business Management, vol. 8, no. 4, pp. 312.
http://www.pace.edu/finance-planning/sites/pace.edu.finance-planning/files/area_banners/strategic%20plan.pdf
http://www.pace.edu/about-us/all-about-pace/fast-facts
---
Are you busy and do not have time to handle your assignment? Are you scared that your paper will not make the grade? Do you have responsibilities that may hinder you from turning in your assignment on time? Are you tired and can barely handle your assignment? Are your grades inconsistent?
Whichever your reason is, it is valid! You can get professional academic help from our service at affordable rates. We have a team of professional academic writers who can handle all your assignments.
Plagiarism free papers
Timely delivery
Any deadline
Skilled, Experienced Native English Writers
Subject-relevant academic writer
Adherence to paper instructions
Ability to tackle bulk assignments
Reasonable prices
24/7 Customer Support
Get superb grades consistently
Online Academic Help With Different Subjects
Literature
Students barely have time to read. We got you! Have your literature essay or book review written without having the hassle of reading the book. You can get your literature paper custom-written for you by our literature specialists.
Finance
Do you struggle with finance? No need to torture yourself if finance is not your cup of tea. You can order your finance paper from our academic writing service and get 100% original work from competent finance experts.
Computer science
Computer science is a tough subject. Fortunately, our computer science experts are up to the match. No need to stress and have sleepless nights. Our academic writers will tackle all your computer science assignments and deliver them on time. Let us handle all your python, java, ruby, JavaScript, php , C+ assignments!
Psychology
While psychology may be an interesting subject, you may lack sufficient time to handle your assignments. Don't despair; by using our academic writing service, you can be assured of perfect grades. Moreover, your grades will be consistent.
Engineering
Engineering is quite a demanding subject. Students face a lot of pressure and barely have enough time to do what they love to do. Our academic writing service got you covered! Our engineering specialists follow the paper instructions and ensure timely delivery of the paper.
Nursing
In the nursing course, you may have difficulties with literature reviews, annotated bibliographies, critical essays, and other assignments. Our nursing assignment writers will offer you professional nursing paper help at low prices.
Sociology
Truth be told, sociology papers can be quite exhausting. Our academic writing service relieves you of fatigue, pressure, and stress. You can relax and have peace of mind as our academic writers handle your sociology assignment.
Business
We take pride in having some of the best business writers in the industry. Our business writers have a lot of experience in the field. They are reliable, and you can be assured of a high-grade paper. They are able to handle business papers of any subject, length, deadline, and difficulty!
Statistics
We boast of having some of the most experienced statistics experts in the industry. Our statistics experts have diverse skills, expertise, and knowledge to handle any kind of assignment. They have access to all kinds of software to get your assignment done.
Law
Writing a law essay may prove to be an insurmountable obstacle, especially when you need to know the peculiarities of the legislative framework. Take advantage of our top-notch law specialists and get superb grades and 100% satisfaction.
What discipline/subjects do you deal in?
We have highlighted some of the most popular subjects we handle above. Those are just a tip of the iceberg. We deal in all academic disciplines since our writers are as diverse. They have been drawn from across all disciplines, and orders are assigned to those writers believed to be the best in the field. In a nutshell, there is no task we cannot handle; all you need to do is place your order with us. As long as your instructions are clear, just trust we shall deliver irrespective of the discipline.
Are your writers competent enough to handle my paper?
Our essay writers are graduates with bachelor's, masters, Ph.D., and doctorate degrees in various subjects. The minimum requirement to be an essay writer with our essay writing service is to have a college degree. All our academic writers have a minimum of two years of academic writing. We have a stringent recruitment process to ensure that we get only the most competent essay writers in the industry. We also ensure that the writers are handsomely compensated for their value. The majority of our writers are native English speakers. As such, the fluency of language and grammar is impeccable.
What if I don't like the paper?
There is a very low likelihood that you won't like the paper.
Reasons being:
When assigning your order, we match the paper's discipline with the writer's field/specialization. Since all our writers are graduates, we match the paper's subject with the field the writer studied. For instance, if it's a nursing paper, only a nursing graduate and writer will handle it. Furthermore, all our writers have academic writing experience and top-notch research skills.
We have a quality assurance that reviews the paper before it gets to you. As such, we ensure that you get a paper that meets the required standard and will most definitely make the grade.
In the event that you don't like your paper:
The writer will revise the paper up to your pleasing. You have unlimited revisions. You simply need to highlight what specifically you don't like about the paper, and the writer will make the amendments. The paper will be revised until you are satisfied. Revisions are free of charge
We will have a different writer write the paper from scratch.
Last resort, if the above does not work, we will refund your money.
Will the professor find out I didn't write the paper myself?
Not at all. All papers are written from scratch. There is no way your tutor or instructor will realize that you did not write the paper yourself. In fact, we recommend using our assignment help services for consistent results.
What if the paper is plagiarized?
We check all papers for plagiarism before we submit them. We use powerful plagiarism checking software such as SafeAssign, LopesWrite, and Turnitin. We also upload the plagiarism report so that you can review it. We understand that plagiarism is academic suicide. We would not take the risk of submitting plagiarized work and jeopardize your academic journey. Furthermore, we do not sell or use prewritten papers, and each paper is written from scratch.
When will I get my paper?
You determine when you get the paper by setting the deadline when placing the order. All papers are delivered within the deadline. We are well aware that we operate in a time-sensitive industry. As such, we have laid out strategies to ensure that the client receives the paper on time and they never miss the deadline. We understand that papers that are submitted late have some points deducted. We do not want you to miss any points due to late submission. We work on beating deadlines by huge margins in order to ensure that you have ample time to review the paper before you submit it.
Will anyone find out that I used your services?
We have a privacy and confidentiality policy that guides our work. We NEVER share any customer information with third parties. Noone will ever know that you used our assignment help services. It's only between you and us. We are bound by our policies to protect the customer's identity and information. All your information, such as your names, phone number, email, order information, and so on, are protected. We have robust security systems that ensure that your data is protected. Hacking our systems is close to impossible, and it has never happened.
How our Assignment  Help Service Works
You fill all the paper instructions in the order form. Make sure you include all the helpful materials so that our academic writers can deliver the perfect paper. It will also help to eliminate unnecessary revisions.
2.      Pay for the order
Proceed to pay for the paper so that it can be assigned to one of our expert academic writers. The paper subject is matched with the writer's area of specialization.
3.      Track the progress
You communicate with the writer and know about the progress of the paper. The client can ask the writer for drafts of the paper. The client can upload extra material and include additional instructions from the lecturer. Receive a paper.
4.      Download the paper
The paper is sent to your email and uploaded to your personal account. You also get a plagiarism report attached to your paper.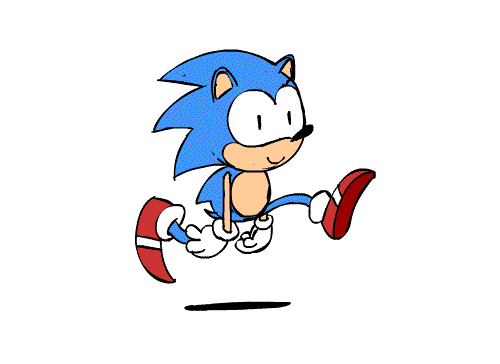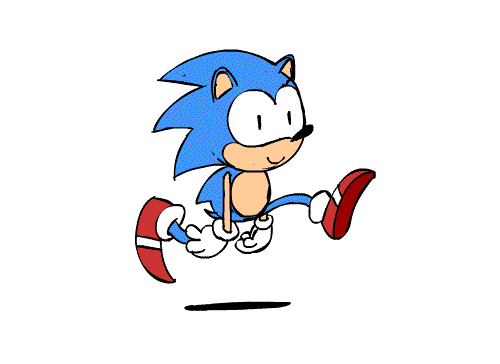 PLACE THIS ORDER OR A SIMILAR ORDER WITH US TODAY AND GET A PERFECT SCORE!!!
---