Introduction to natural resources
Natural resources can be defined as raw materials or substances that occur naturally on the earth's surface which can be exploited for economic production and consumption. Examples of natural resources include land, water, coal, wood, forests, energy source and minerals Emas, R. (2015). Natural resources can be classified or categorized in terms of their origin which includes biotic and abiotic, renewability sources including renewable and non-renewable sources and their stages of development including potential, actual, reserve, and stock resources. Natural resources have been valued for posterity due to their aesthetic and economic values.
Canada, like any other country, is blessed with several natural resources which help to provide employment opportunities to people and increase financial gain. Petroleum is one of the major and vital resources found in Canada and is known as the leading world's exporter and producer of oil. Coal, Iron ore and potash are also significant resources found in Canada. Timber, nickel, fish, copper, zinc, diamond, lead and silver are also important resources in the country though they are exploited in the least quantities. (Cassidy, J.& others, 2015)
The study of natural resources in Canada is quite significant since it enables researchers and learners to be able to understand the distribution patterns of resources, its exploitation and in case of any resource conflict either locally or with other countries. This study is also important in analyzing the abundance of natural resources thus outlining the source of the country's richness. Due to the economic and aesthetic values of natural resources, the study is therefore aimed at generating ideas of how to help in conserving and managing the environment to ensure the continued provisions of the environment
Literature review
Natural resources have a direct relationship with human beings; how human beings use and exploit natural resources can either result in depletion or conservation. Human environment relationships can be a factor to speed up changes within the natural ecosystem. Decisions made by the human can cause a change in natural resources, for example, the decision to protect a forest and a national park will have the forest excluded from producing timber, this action will, however, maintain and conserve the forest for other purposes. Yakar, H. G. I. (2018) in line with this, the study focuses on evaluating the human relationship to natural resources in Canada.
The economies of some states depend highly on the use of natural resources while others focus on the use of renewable sources depending on the availability and distribution of the resource. Resources such as farmlands are owned by individual farmers while resources such as forests, minerals, and water are always under the custodianship of the government in most countries. Leonard, B., & Parker, D. (2018), the same situation applies in Canada, some of the resources are owned by the government while others are owned by the government.
Some people argue that common resources have a tendency to degrade and deplete quickly, this is because each user tries to maximally benefit from the resource  however others have argued that common resources can be sustainable as long as each of the users is mindful of the actions they take and everyone responsibly looks after them, this is as discussed by Matilainen,& others, (2017), as a result of this argument there is need to find out if the natural resources in Canada have posed any conflict on issues regarding sustainability and management.
In Canada just like many other countries, environmental concerns have sparked legal cases, political movements, and debates, for example, mining of coal can be a beneficial activity to the miners however considering the environmental concerns the emissions from coal-burning plants have been linked to environmental pollution, climate change, and health problems. This has caused controversies and debates within the coal mining area of Alberta. Gilberthorpe, E., & Hilson, G. (Eds.). (2016. Governments can control the use of any natural resources or its products by influencing on their prices, for example in the year 2019, the federal government initiated a nation pricing plan for carbon, this was a move aimed at reducing Canadians use of fossil fuels by influencing on the prices of fossil products such as gasoline, making them too expensive and beyond reach to the local citizens. The government's overall objective to help reduce the amount of greenhouse gas emitted from the use of fossil fuels leading to climate change.
Renewable resources generated in months and years after exploitation Cooper, R. (2018), this resources include; water, solar energy, forests, and animals, however, the renewability of some of these resources can be lost through human activities that ultimately result into changes in their habitat, pollution, and poor harvesting techniques have been found to result into the loss of renewability Cooper, R. (2018). It is, therefore, to provide a critical overview through this research the state of Canada's renewable resources after exploitation by people. However, the renewability of some natural resources is beyond human influence and such include; sun radiation that in influenced by the condition of the sky on each particular day similar to wind energy which blows intermittently on some days.
To ensure the sustainability of natural resources, they must be properly managed; this management, however, requires one to be fully aware of the resources life cycle, responsible use of the resource and habitat protection. Poor management as discussed above can make renewable resources nonrenewable prompting the need for carrying out rehabilitation.
Resources management in Canada
Resource management can be defined as the act of effectively caring for a resource. It involves human responsibility to ensure that the resources are sustainably taken care of. Howe, C. W. (2019). Natural resource management is however seen as a continual process as it involves time to time changing of regulations and policies for the betterment of resource management.
The constitution of Canada provides that provinces and territories are responsible for the management of natural resources, (Natural Resources Transfer Act 1930) however each of the different territories operates diverse laws but some common principles of management may still apply such as; conservation done through protected areas and parks, a common practice in almost all the territories, policies and regulations governing hunting and trapping of wildlife, and banning of the sale of wildlife species. In Canada, resource managers are required to balance diversity and ecosystem conservation with people's economic interests
Indigenous resource management has been practiced in Canada for eternity; this involves the principles of equal access, preservation, and sustainability. Natural resource management is done with done to cultural preservation Anishinaabeg in Manitoba have practiced sustainable resource management for thousands of years. From generation to generation, they have passed down principles orally or through practical training.
The Anishinaabeg continue to maintain them today, but many of these principles are now written down in land-use plans and laws. Parlee, B. L. (2015).
The sustainable practices by the indigenous people have helped in influencing how resources are managed in Canada; in some areas, the people have worked closely with the government to maintain the health and productivity of the natural resources. This has been made possible since most of the communities still depend on the local forests to hunt, local rivers and lakes to fish i.e. the Lheidli T'enneh have assisted in managing the Ancient Forest/Chun D'oh Whudujut Park, Parlee, B. L. (2015).
Research has suggested the cooperation of certain communities with locally-based industries to help them gain a living off the natural resources, for example, four Cree First Nations in northern Manitoba has partnered with Manitoba Hydro on electricity-generating dams on the lower Nelson River. The Keeyask Generating Station project uses Cree traditional knowledge to minimize its impact on lake sturgeon and other species.
Challenges facing the conservation of natural resources in Canada
Canada is considered to be among the richest countries in terms of resources around the world. This has subsequently given the country economic advantage over other nations however Canadians have continued to face various challenges from their large and diverse resource base. The readily accessible resources have been heavily exploited; the fertile agricultural lands have been lost fertility due to over-cultivation and lastly, oil fields have been drained beyond the peak outputs.
Due to this, maintaining resource productivity in Canada has become a challenge to the people. To maintain the productivity of forests require sustainable management practices to be in place to effectively manage the resources without causing further destruction. For example, such sustainable practices were needed in Canada to help in the regeneration of forests that had been previously destroyed in the 20th century. Maintaining and conserving nonrenewable resources requires the need to carry out continuous research to come up with new ways and mechanisms to effectively exploit the resources without depleting it for future generations. Rees, J. (2017).
Another challenge facing natural resources is the strain that population growth has placed on natural resources; this has subsequently led to a depreciation in the value of natural resources. The economic growth of Canada has for a long time been associated with the abundance of natural resources and access to the external markets for the locally produced resources. In to witness a substantial contribution of the natural resources to the economic development of the country, these resources from Canada must, therefore, maintain competitiveness in the market by ensuring reliability and quality of the resources, however it's important to note that some of these aspects such ensuring reliability of the resources in the market will require efficient transportation systems.
Transporting resources such as oil and gas has posed a challenge to the government due to strong opposition from communities and society parties regarding the use of pipelines and tankers to transport gas and oil respectively. The government had initially planned to transport the resources using pipelines and tankers but due to opposition, the dream has not yet materialized thus hindering the availability and reliability of the resources in the external market.
The strong opposition was as a result of accidents caused by oil tracks. McMurray & others, (2018)
Natural resources use have sparked debates across the country about climate change, the impacts fossil fuel emissions and subsequent contributions to global warming has resulted into divisions over the development of oil sands, developments of pipelines and use of renewable energy
The last challenge facing natural resources in Canada is having to consult the indigenous people when intending to extract any resource within their areas, this operates on the concept of free, prior and informed consent and a subsequent division of the profits accrued from such extraction activities.
Distribution of natural resources in Canada
British Columbia
Canada as a country is divided into several states each with a unique set of natural resources, the first region of discussion in British Columbia, the natural resources here include forests, agricultural land, fish, minerals, natural gas and rivers for the production of hydroelectricity. British Columbia has rich and diverse resources; the region is blessed with mountains and long coastlines, these areas provide habitats to the different types of wildlife. The province presents some of the most remarkable natural features such as the coniferous forests found at the coasts and the central interior. The presence of the coniferous forests has for a long time supported the province's lumbering industry. The First Nations in the North West also present cedar trees that have been valued for decades. The region also boasts of rich agricultural land available in the southwest of the province, regions bordering the Peace River. The potential of these lands has enabled the residents to cultivate orchards and vineyards.
Various rivers traverse the region such as Fraser, Skeena, and Liard and other smaller streams which act as breeding grounds for the salmon. These water resources have supported fishing in Canada's British Columbia. British Columbia also has mineral deposits of coal, copper, gold and natural gas. Rivers such as the Peace and Columbia Rivers have been successfully dammed to produce H.E.P, however, there are controversies about the damming project and exploitation of resources in British Columbia as some parts of the province have not been given away by the First Nation, this has led to the opposing of a project, (site C dam) on Peace River.
North West Territories and Nunavut
The second is the region is the North West Territories and Nunavut; the region has varied natural resources including wildlife, oil and gas, and mineral ores. Vast forest lands also cover this region. The territories cover almost 40 % of the country however due to the influence of the arctic climate; the region has minimal plant growth. Some regions have tundra vegetation and the permafrost cover.
The harsh arctic vegetation has resulted in some mountains being covered with ice for most parts of the year, however, some regions have very rich forests that grow fast, these areas include Yukon and the river basin of McKenzie. Protection of forests has been possible since the forests lie in protected areas and national parks. Within these territories diverse populations of wildlife live within, these animals provide food to the communities living within such as the Inuit communities. The diversity of natural resources within the territories provides good vicinities for carrying out research projects and for recreational activities. Geologists have suggested a high potential in mineral deposits within this region, in the North where gold and uranium deposits are found have been fully developed. The region also has a high potential for oil and gas exploitation and to produce glacier water for domestic use.
Natural resources in Alberta
Natural resources in Alberta include mountains, lakes, fossil fuels, rivers, forests, and rich agricultural land. The region has two notable areas of concern i.e. the Rocky Mountains and the sedimentary basin to the west. The Rockies Mountains has been known to offer beautiful scenery for outdoor activities and to carry out ecological tourism. The unique view of the mountain attracts people who come to fish, kayak and camp here. The mountain lies in a protected area thus ensuring significant returns as far as tourism is concerned.
Minerals such as coal, oil, and gas are found in Alberta within the western sedimentary basin, the oil deposits in Alberta have been exploited to the maximum as energy firms have built oil sands in the North of Alberta, this mining activity taking place here has significantly contributed to the economy of Alberta and Canada as a whole, however concerns have been raised regarding the emissions from these activities with regard to environmental pollution and health impacts.
Water pollution and contamination, greenhouse gases are some of the concerns raised regarding the mining activities in Alberta. From a study conducted in 2014, oil sands were adversely linked to higher cancer rates in the nearby Athabasca Chipewyan and Mikisew Cree First Nations. Oil and gas infrastructures have also been found to threaten sources of food for the indigenous communities. Alberta has been a large producer of timber and at one time ranked third in terms of timber production after British Columbia and Quebec. The region also has fine agricultural land in the southern part of the province however the dry condition affects the agricultural activities in the southeast.
Natural Resources in Saskatchewan
Just like the other provinces, Saskatchewan presents a wide array of natural resources ranging from agricultural land, forests, minerals, oil, and wildlife. In Canada, the region has the largest high-quality farmland and as a result of this, the province is the largest producer of wheat and a major producer of other grains and field crops, all this is possible due to the availability of rich agricultural land. Communities such as Metis and First Nations have participated in the agricultural sector however the other indigenous communities have continued to live by hunting, trapping, and fishing. The forest reserves in this region such as the Boreal Forests have provided habitats to the wildlife especially to the aquatic birds. Concerning mining, the region has deposits of mineral resources such as uranium, coal, and petroleum. In this regard to this, the province is the second-largest producer of oil. Nevertheless the mineral deposits have as well been a source of conflict in this province, for example, Saskatchewan sued the federal government because of the failure to clean up an old abandoned uranium mining site.
Natural resources in Manitoba
The province of Manitoba presents varied natural resources including agricultural land, minerals, wildlife, and hydroelectric power generating points. The region presents a diverse environment with various habitats; the northern part of the province has lakes, forests, bogs, and wetlands while the southwest part of the province has agricultural land and specializes in cattle farming and crop culture. The main crops grown here include wheat, canola, and soybeans. Regarding geological composition, the region has various metallic minerals i.e. nickel, copper, and zinc, however, the province's production of oil is still small.
The lakes in Manitoba contain a significant quantity of fish however water pollution coupled with habitat destruction has resulted in the decline of lake Sturgeon thus endangering the fish species within the lake habitat leading to a reduction in the fish quantity of fish. The province is also home to the small furbearers like wolves and foxes which supply fur to Canada's fur industry, the supply is done by the indigenous people. The Nelson River has provided a better site for the establishments of a hydropower station; the dam has helped in reducing flooding downstream.
Natural resources in Ontario
Resources in Ontario include agricultural land, forests, lakes, rivers, minerals, and solar energy. The province provides the largest market for resource-produced goods in Canada. Ontario has large deposits of renewable and non-renewable resources with the exclusion of fossil fuels. As far as agricultural suitability is concerned the province is ranked fourth, this is after Saskatchewan, Alberta, and Manitoba. The southern Ontario holds about 50 % of the country's agricultural fine land that support nearly all crops, the regions climatic conditions are favorable for agriculture and livestock keeping. Central and northern Ontario hosts the forest stocks giving a major boost to the forest allied industries, taking for example in 2016, the province alone produced a total of 10 % of the total volume of timber produced in Canada that year. The water resources in Ontario include the Great Lakes and St Lawrence River, these serve as major transportation routes and important sites for the establishments of hydroelectric power production plants. High capacity of wind energy has been recorded in Ontario; in this regard, the province is responsible for the production of up to one-third of the total wind energy produced in Canada.
It is sad to note that unlike other provinces in Canada, Ontario lacks fossil fuel stocks however it has deposits of nonmetallic minerals with salt being the only exception in this category. The north of Ontario is the leading producer of nickel, gold, and silver with British Columbia coming at the second position in copper production
Natural resources in Quebec
The natural resources in Quebec include minerals, hydroelectric power generating points, rich agricultural land, lakes and rivers, wind energy and wildlife. Quebec lies in the better part of the Canadian Shield, an area with rich and renewable natural resources that include forests, agricultural land, wildlife and fish resources. St Lawrence River and James Bay have offered good sites for the establishment of hydropower generating points. The economic impact of Quebec's dams is viewed as compensation for its lack of fossil fuels. The lakes and rivers have provided habitats to the water-based wildlife despite being sites for recreational activities. St Lawrence is a major transportation route.
Agriculturally, the southern parts are good with good quality soils especially near the Ottawa River, despite this Quebec still ranks second in terms of production since most of the surface is forested. The major and notable minerals here include iron, gold, and traces of base metals. In the north, the Cree populations have continued to survive on fish and wildlife courtesy of James Bay and the forested areas. The province, however, has a wind capacity to produce 30 % of the country's total wind power production and becomes second after Ontario.
Natural resources in the Atlantic province
The natural resources found in the Atlantic include fish and crustaceans, forests, minerals, fossil fuels, and rich an arable agricultural land. The many islands allied to Atlantic province allow for the access to fish and crustaceans in the Gulf of St Lawrence and along the country's continental shelf. The coastal waters have provided good fishing grounds for the Canadians. Their many islands and peninsulas allow access to the fish and crustaceans of the Gulf of St. Lawrence and the continental shelf. Canada's largest fishing industry operates in these coastal waters.Ocean Industry). Thirty-four Mi'kmaq and Wolastoqiyik First Nations co-manage fisheries and commercial operations with non-Indigenous partners through the Atlantic Integrated Commercial Fisheries Initiative (AICFI). It's important that the supreme court of Canada in its ruling in (1999) affirmed the first nation's treaty right to earn a moderate living from commercial fishing, this explains why the fishing activity here is co-managed.
References
Cassidy, J. F., Adams, J., Rogers, G. C., & Halchuk, S. (2015). Canadian strong-motion monitoring and recent datasets from Natural Resources Canada. In Proc. of the 11th Canadian Conf. on Earthquake Engineering.
Cooper, R. (2018). Current and projected impacts of renewable natural resources degradation on economic development in Canada.
Emas, R. (2015). The concept of sustainable development: definition and defining principles. Brief for GSDR, 2015.
Gilberthorpe, E., & Hilson, G. (Eds.). (2016). Natural resource extraction and indigenous livelihoods: Development challenges in an era of globalization. Routledge.
Howe, C. W. (2019). Managing renewable natural resources in developing countries. Routledge.
Leonard, B., & Parker, D. (2018). PRIVATE VS. GOVERNMENT OWNERSHIP OF NATURAL RESOURCES: EVIDENCE FROM THE BAKKEN.
Matilainen, A., Pohja-Mykrä, M., Lähdesmäki, M., & Kurki, S. (2017). "I feel it is mine!"–Psychological ownership of natural resources. Journal of Environmental Psychology, 51, 31-45.
McMurray, A. B., County, C. A., Glendive, M. T., Earth, R., Creek, A. B., Lake, A. B., & Tioga, N. (2018). Annex J1: Recent pipeline accidents involving crude oil in Canada and the United States. GUIDANCE FOR THE ENVIRONMENTAL PUBLIC HEALTH MANAGEMENT OF CRUDE OIL INCIDENTS, 131.
Parlee, B. L. (2015). Avoiding the resource curse: indigenous communities and Canada's oil sands. World Development, 74, 425-436.
Rees, J. (2017). Natural resources: allocation, economics, and policy. Routledge.
Yakar, H. G. I. (2018). From Mythological Ages to Anthropocene: Nature and Human Relationship. International Education Studies, 11(5), 94-99.
---
Are you busy and do not have time to handle your assignment? Are you scared that your paper will not make the grade? Do you have responsibilities that may hinder you from turning in your assignment on time? Are you tired and can barely handle your assignment? Are your grades inconsistent?
Whichever your reason is, it is valid! You can get professional academic help from our service at affordable rates. We have a team of professional academic writers who can handle all your assignments.
Plagiarism free papers
Timely delivery
Any deadline
Skilled, Experienced Native English Writers
Subject-relevant academic writer
Adherence to paper instructions
Ability to tackle bulk assignments
Reasonable prices
24/7 Customer Support
Get superb grades consistently
Online Academic Help With Different Subjects
Literature
Students barely have time to read. We got you! Have your literature essay or book review written without having the hassle of reading the book. You can get your literature paper custom-written for you by our literature specialists.
Finance
Do you struggle with finance? No need to torture yourself if finance is not your cup of tea. You can order your finance paper from our academic writing service and get 100% original work from competent finance experts.
Computer science
Computer science is a tough subject. Fortunately, our computer science experts are up to the match. No need to stress and have sleepless nights. Our academic writers will tackle all your computer science assignments and deliver them on time. Let us handle all your python, java, ruby, JavaScript, php , C+ assignments!
Psychology
While psychology may be an interesting subject, you may lack sufficient time to handle your assignments. Don't despair; by using our academic writing service, you can be assured of perfect grades. Moreover, your grades will be consistent.
Engineering
Engineering is quite a demanding subject. Students face a lot of pressure and barely have enough time to do what they love to do. Our academic writing service got you covered! Our engineering specialists follow the paper instructions and ensure timely delivery of the paper.
Nursing
In the nursing course, you may have difficulties with literature reviews, annotated bibliographies, critical essays, and other assignments. Our nursing assignment writers will offer you professional nursing paper help at low prices.
Sociology
Truth be told, sociology papers can be quite exhausting. Our academic writing service relieves you of fatigue, pressure, and stress. You can relax and have peace of mind as our academic writers handle your sociology assignment.
Business
We take pride in having some of the best business writers in the industry. Our business writers have a lot of experience in the field. They are reliable, and you can be assured of a high-grade paper. They are able to handle business papers of any subject, length, deadline, and difficulty!
Statistics
We boast of having some of the most experienced statistics experts in the industry. Our statistics experts have diverse skills, expertise, and knowledge to handle any kind of assignment. They have access to all kinds of software to get your assignment done.
Law
Writing a law essay may prove to be an insurmountable obstacle, especially when you need to know the peculiarities of the legislative framework. Take advantage of our top-notch law specialists and get superb grades and 100% satisfaction.
What discipline/subjects do you deal in?
We have highlighted some of the most popular subjects we handle above. Those are just a tip of the iceberg. We deal in all academic disciplines since our writers are as diverse. They have been drawn from across all disciplines, and orders are assigned to those writers believed to be the best in the field. In a nutshell, there is no task we cannot handle; all you need to do is place your order with us. As long as your instructions are clear, just trust we shall deliver irrespective of the discipline.
Are your writers competent enough to handle my paper?
Our essay writers are graduates with bachelor's, masters, Ph.D., and doctorate degrees in various subjects. The minimum requirement to be an essay writer with our essay writing service is to have a college degree. All our academic writers have a minimum of two years of academic writing. We have a stringent recruitment process to ensure that we get only the most competent essay writers in the industry. We also ensure that the writers are handsomely compensated for their value. The majority of our writers are native English speakers. As such, the fluency of language and grammar is impeccable.
What if I don't like the paper?
There is a very low likelihood that you won't like the paper.
Reasons being:
When assigning your order, we match the paper's discipline with the writer's field/specialization. Since all our writers are graduates, we match the paper's subject with the field the writer studied. For instance, if it's a nursing paper, only a nursing graduate and writer will handle it. Furthermore, all our writers have academic writing experience and top-notch research skills.
We have a quality assurance that reviews the paper before it gets to you. As such, we ensure that you get a paper that meets the required standard and will most definitely make the grade.
In the event that you don't like your paper:
The writer will revise the paper up to your pleasing. You have unlimited revisions. You simply need to highlight what specifically you don't like about the paper, and the writer will make the amendments. The paper will be revised until you are satisfied. Revisions are free of charge
We will have a different writer write the paper from scratch.
Last resort, if the above does not work, we will refund your money.
Will the professor find out I didn't write the paper myself?
Not at all. All papers are written from scratch. There is no way your tutor or instructor will realize that you did not write the paper yourself. In fact, we recommend using our assignment help services for consistent results.
What if the paper is plagiarized?
We check all papers for plagiarism before we submit them. We use powerful plagiarism checking software such as SafeAssign, LopesWrite, and Turnitin. We also upload the plagiarism report so that you can review it. We understand that plagiarism is academic suicide. We would not take the risk of submitting plagiarized work and jeopardize your academic journey. Furthermore, we do not sell or use prewritten papers, and each paper is written from scratch.
When will I get my paper?
You determine when you get the paper by setting the deadline when placing the order. All papers are delivered within the deadline. We are well aware that we operate in a time-sensitive industry. As such, we have laid out strategies to ensure that the client receives the paper on time and they never miss the deadline. We understand that papers that are submitted late have some points deducted. We do not want you to miss any points due to late submission. We work on beating deadlines by huge margins in order to ensure that you have ample time to review the paper before you submit it.
Will anyone find out that I used your services?
We have a privacy and confidentiality policy that guides our work. We NEVER share any customer information with third parties. Noone will ever know that you used our assignment help services. It's only between you and us. We are bound by our policies to protect the customer's identity and information. All your information, such as your names, phone number, email, order information, and so on, are protected. We have robust security systems that ensure that your data is protected. Hacking our systems is close to impossible, and it has never happened.
How our Assignment  Help Service Works
You fill all the paper instructions in the order form. Make sure you include all the helpful materials so that our academic writers can deliver the perfect paper. It will also help to eliminate unnecessary revisions.
2.      Pay for the order
Proceed to pay for the paper so that it can be assigned to one of our expert academic writers. The paper subject is matched with the writer's area of specialization.
3.      Track the progress
You communicate with the writer and know about the progress of the paper. The client can ask the writer for drafts of the paper. The client can upload extra material and include additional instructions from the lecturer. Receive a paper.
4.      Download the paper
The paper is sent to your email and uploaded to your personal account. You also get a plagiarism report attached to your paper.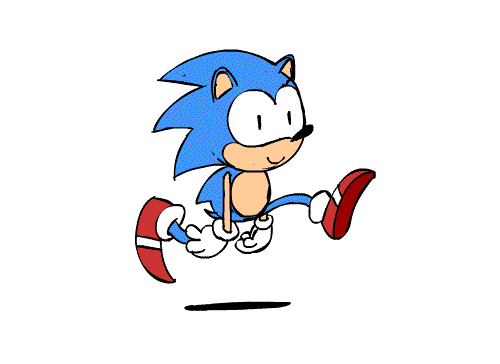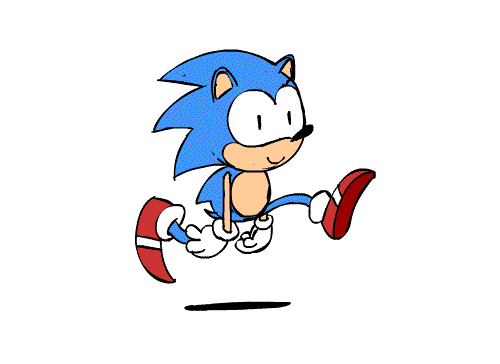 PLACE THIS ORDER OR A SIMILAR ORDER WITH US TODAY AND GET A PERFECT SCORE!!!
---