Location-Based Tracking
Smart phones are among the latest technological devices in this 21st century. They are smart devices because they come with numerous applications most of which are versions of the computer. In addition, they integrate features earlier witnessed in disparate devices. This paper examines location-based tracking services, which is among the feature of smart phones, performed by various applications. Using adequate information from materials, the paper will discuss at length the various ways these applications can assist parents track their children, individuals track their vehicles and the general perception towards this technology. In addition, the paper will offer my personal view regarding location-based tracking devices because I also use them on my phone.
Introduction
Location-based tracking is a service that utilizes a network-based service, which combines a mobile devices location or position with other relevant information to offer a benefit to the consumer or the user. Supported by advanced wireless communication technology, and the broad use of smart phones, this service has become a global feature. The popularization of smart phones is the main cause of the global usage of a variety of location-based tracking services, which come in the form of applications. In the earlier mobile phones, they had fewer functions and this is why they were "feature phones," the tracking services comprised of simple location-tracking services.
In smart phones, however, have a completely advanced tracking service, owing to their powerful operating systems and a variety of applications. In addition, there has been the emergence of LBS applications with various business models, which has led to the combination of location-based tracking services and social networking services (SNS). Moreover, the rapid technological advancement in this field has led to the emergence of location-based advertisements, which have led to the emergence of location-based commerce; an improved version of mobile commerce. Currently, mobile information services, which include portals, maps, SNS, online yellow pages and many others, provide relevant information as per the request of the user, central to the user's location information (Park et al., 2012).
Owing to these benefits, and many relevant uses of tracking and information services, the LBS are achieving a global acceptance. However, the growths of the location-based tracking services, and progress in technology, have raised global privacy concerns primarily because some people may abuse local information. Therefore, some companies have created some user-friendly technological aspects; when they develop their applications such as opt-in, do-not-track, and controllability of GPS. This has greatly decreased the potential risk on privacy concerns, which was a big challenge because it is hard for users to control their location information, especially when the relevant companies have already gathered and stored such information.
Overall, it is apparent that the use of location-based applications, especially those with location tracking, is a global phenomenon, which has positive and negative impacts. Unlike earlier mobile phones (feature phones), many smart phones have powerful operating systems, and evolving tools that have made application-development easy. Therefore, the applications have made the smart phones powerful devices, which allow the completion of different tasks on a single device. For instance, the "feature phones" fell under the category of disparate tools such as PDAS, wireless notebooks, portable GPS, auto navigators, and cell phones, the current smart phones have the capacity to support all their functions through the various applications.
Location-based service apps
My smart phone has a variety of applications, which I find interesting. In any case, they are of great essence in my life. Some of them help in accomplishing simple tasks, especially when I am busy. For instance, I do not have to scan my smart phone; I just use an application, which has the capacity to schedule the scanning process (Weiss, 2013). However, in the context of location-based tracking, my phone currently holds seven popular applications. They are Gowalla, Whrrl, and Rally Up, BlockChalk, Brightkite, Loopt and MoPho.to. They are all location-based applications, but they have slight differences when it comes to their functionality. MoPho.to uses photos, which I can share to anyone with a geo-location tag. The photo serves as my check in specific locations.
Loopt is a location-based application; this one does not rely on check-ins, but it shows my exact position on a map relative to a friend's position, and the facilities near my location. Brigthkite is an original location-based check-in application, which I use to publicly checking in and sharing a location. Notably, this application switches to a location-based text message, which I can send to a number of selected friends. BlockChalk is an application, which I find quite interesting to use because it allows me to leave an anonymous message. In addition, it allows me to share messages to friends and family, ask, answer, report, prevent, borrow, or trade with people in my neighborhood. Rally Up is an application designed only for real friends, and it allows me to alert my friends whenever I am on the way to their place, or whenever we have planned to go out.
Whrrl is a map-based application that allows me to look around my area and find people or places in my area. Gowalla is an application, which utilizes some of Foursquare's concepts. This application uses "passport stamps" that a user collects or shares when they check-in to different locations. Once I check-in, I can share my location on social media, making it have a similarity with the popular Foursquare application, but it comes with an added feature such as photo integration. Owing to the cheap internet, I am a frequent internet user, whenever I am online; I use the applications for various purposes and reasons. When we plan to go out with a couple of friends, we notify each other through the internet, which is cheap and reaches a large group of people, simultaneously.
The applications also help me find locations on a map, local weather reports, find local restaurants, seek local information and news, get information on traffic or public transportation when am going to college. In addition, I just found out that the applications are significant and cheap business tools. When you shop online, you are likely to get discounts, large discounts for that matter (Weiss, 2013). Therefore, I have and still conducting some business through the applications. Recently, I purchased a laptop at a very good deal; the local businessperson, delivered the laptop at my doorstep. Most importantly, I am a football fan; these applications help me check the latest news concerning football, an aspect that has made me very "smart" in global football.
The Privacy Policy
Privacy policies refer to the legal notices, which contain statements what service providers can do with their users' personal information. Owing to the different applications that offer a variety of services, the privacy policies are also different. The service providers publish them, but users make the ultimate decision on whether the policies are acceptable for their use. In addition, the privacy policies refer to numerous concepts and the service providers use a variety of particular languages to define their policies. Users make an agreement with the service providers concerning the information to collect and the purpose of collecting (Yun, Han and Lee, 2013).
In addition, the service providers notify users how they will use and distribute their personal information to third parties. In this kind of context, the privacy policy is understood as the capacity of the individuals or users to decide when, what, and how their personal information should be disclosed to third parties. Most importantly, users can select among a variety of privacy policies. Therefore, depending on the chosen policy, users can save their money, but the service providers can distribute or sell some of the personal information.
Currently, there is a global explosion of location-based applications, meaning that the developers should address the privacy issues. I have a variety of applications on my smart phone, but I realized that before the application installs, a privacy policy section emerges. Interestingly, I take some minutes to read the policies and I found out that 70% of the privacy policies are similar, an issue that got me thinking. Do the developers just put that section there, with no meaning attached to it? The privacy policies are everywhere, even in social media.
The last privacy policy I read was from a popular application known as "66 Maps and Navigation." I can confidently deduce that it had a similar privacy policy from another application. This was my case; owing to the arising similarity of privacy policies, I am sure less people do read the privacy policies. This is because people perceive them as meaningless; after all, if your service provider wishes or is under pressure by the state to provide personal information concerning an individual, I am sure it will gladly provide without consulting the user.
Location-based in car tracking
On-Star is a subscription-based communication service developed by General Motors. It provides a variety of safety and convenience features ranging from emergency assistance to location-based tracking of cars. In addition, it is a telematics gadget; it merges automobile control and monitoring systems with position tracking and wireless technologies. The service operates through an annual or monthly service plan, which provides the users a variety of services such as road assistance, routing assistance, and emergency help. In the car, the users are connected to an On Star Advisor via three-button system (McCormack, 2000).
The On-Star System
The user should press the On Star button or the emergency button, and the entire interactions will be hands free. It also has a small microphone, which picks the user's voice. This system comprise of s universal communications tool, which links satellite and cellular technology. Earlier on, their system relied on the Global Positioning System (GPS) network, but currently, their system utilizes a nation-wide cellular network; however, the two systems work together to offer a 24 hours communication service. Vehicles with this system use GGPS through a radio transmitter, which in turn sends signals to a GPS satellite compassing the earth.
The GPS receiver in the vehicle and the GPS satellite produce similar signals known as pseudo-random code. Using this, the experts calculate the time the signal takes to travel between the two points, satellite and the vehicle, and uses the period to determine the distance between the two locations or points. Owing to this, the experts could easily locate the vehicles position, a positive move towards reducing car thefts and associated crimes. The On-Star system is a typical example of how location-based technology can be useful in the real life situation (McCormack, 2000).
Numerous people in the globe are utilizing these types of technology, and I feel it is a good move towards development and elimination of crimes. In addition, numerous studies on this system suggest that the public perceives the system as working well to cater for their needs; therefore, I would recommend this technology for others to adopt. It is a simple technology, which does not require exceptional proficiency to operate; meaning that anyone can use the system. In this technology-filled world, paper maps are slowly losing value. Notably, people still use them when travelling far places, such as hikes.
In addition, in a school setting, it is the major tool for teaching geography and history lessons; however, I have never purchased a paper map, and I do not see myself purchasing it because I can utilize the variety of applications, which will serve the same purpose, in an easy way. On the other hand, technology, especially in car tracking systems has offered cheap ways to secure a person's car. Many car theft cases have been prevented for users who have their cars installed with tracking systems. Personally, I feel that these systems will work well to handle car theft crimes; a significant menace in the globe. In addition, it will help in avoiding unexpected car accidents. This means that reliance on car-based technology will grow exponentially in the next decade.
Tracking Children
It is a usual feeling among parents to express extreme concern when it comes to their children, and it is a mutual feeling. Many parents fear when they cannot reach their children, especially because they are out playing with peers or have wandered off in the neighborhood. In this new technological era, which comes in forms of voice watches, applications with location-based tracking technology, will ease the distress. The smart phones use GPS, Wi-FI and numerous location-tracking technologies, which parents can link on their phones using some applications. Parents get concerned when their children talk on the phone with strangers, at times their children may get lost, or they spend too much time on the internet.
Parents get curious, which is normal. Therefore, location-based tracking applications are the most appropriate tools to use in an attempt to protect your children. The systems have a wider range of benefits. For instance, parents are aware when their children get home or school, a move that gives them easy time knowing their children are safe. On the other hand, the tracking applications let the children know when their parents are on their way home. For minors under the age of 18, the tracking applications or devices come in handy. For instance, they can come in form of watches, equipped with a microphone for constant communication.
This is because they cannot have smart phones at their age. Therefore, the watches will track their locations and allows for voice calls from their parents. In addition, the watch has a red panic button, which the child can press when they become separated from their parents in case of a riot, or any incidence that may lead to separation. Numerous applications may serve the tracking purpose in turn saving time and money, which the parent might not have. They also reduce anxiety and worries that parents may have in the absence of their kids. Some parents may opt to provide smart phones to their young kids, and many applications such as AT&T's Family Map, offer services that will track the phones of their kids by sending a message, or email when their children arrives home from school (Eisenberg, 2013).
Helicopter Parents
A "helicopter" mother or father is a parent who loves their children in an extreme manner, hovering them, shelter their parents from mistakes thereby insulating them from their immediate environment. Owing to this "helicopter parenting" refers to obsession of a child's success and safety. Studies on this issue suggest that this type of parenting is harmful because the parents may unknowingly teach their children unethical acts such as bullying (Olivas and Jones, 2011). In addition, the studies suggest that it can pose legal implications in relation to the privacy rights. Over-parenting has existed for a long time, but currently "helicopter parenting" is the norm today. Parents who resist this trend, may comply to it owing to pressure to fit in a society full of "helicopter parents." Research further suggests that helicopter parenting can be present in all races, ages, and religions; however, some scholars argue that the phenomenon relies on class, race, ethnic lines, culture, and economic status (Olivas and Jones, 2011).
References
Eisenberg, A. (2013). If a Young Child Wanders, Technology Can Follow. New York Times.
Retrieved November 29, 2013, from http://www.nytimes.com/2013/11/03/technology/if-a-young-child-wanders-technology-can-follow.html?_r=0
McCormack, W. (2000). General Motors On-Star Retrieved from http://faculty.darden.virginia.edu/GBUS885-00/Documents/OnStar_rev0907a.pdf
Olivas, M.A., & Jones, D.Y. (2011). Hovering too close: The ramifications of helicopter parenting. Retrieved from http://www.law.uh.edu/ihelg/monograph/11-12.pdf
Park, S., Keil, M., Kim, J. & Bock, G.W. (2012). Understanding Overbidding Behavior in C2C
Auctions: An Escalation Theory Perspective. European Journal of Information Systems, 21(6), 643 — 663.
Weiss, S.A. (2013). Exploring news apps and location-based services on the smart phone.
Journalism and mass communication, 90(3), 435-456.
Yun, H., Han, D., & Lee, C.C. (2013). Understanding the use of location-based service applications: Do privacy concerns matter. Journal of electronic commerce research, 14(3), 215-229.
---
Are you busy and do not have time to handle your assignment? Are you scared that your paper will not make the grade? Do you have responsibilities that may hinder you from turning in your assignment on time? Are you tired and can barely handle your assignment? Are your grades inconsistent?
Whichever your reason is, it is valid! You can get professional academic help from our service at affordable rates. We have a team of professional academic writers who can handle all your assignments.
Plagiarism free papers
Timely delivery
Any deadline
Skilled, Experienced Native English Writers
Subject-relevant academic writer
Adherence to paper instructions
Ability to tackle bulk assignments
Reasonable prices
24/7 Customer Support
Get superb grades consistently
Online Academic Help With Different Subjects
Literature
Students barely have time to read. We got you! Have your literature essay or book review written without having the hassle of reading the book. You can get your literature paper custom-written for you by our literature specialists.
Finance
Do you struggle with finance? No need to torture yourself if finance is not your cup of tea. You can order your finance paper from our academic writing service and get 100% original work from competent finance experts.
Computer science
Computer science is a tough subject. Fortunately, our computer science experts are up to the match. No need to stress and have sleepless nights. Our academic writers will tackle all your computer science assignments and deliver them on time. Let us handle all your python, java, ruby, JavaScript, php , C+ assignments!
Psychology
While psychology may be an interesting subject, you may lack sufficient time to handle your assignments. Don't despair; by using our academic writing service, you can be assured of perfect grades. Moreover, your grades will be consistent.
Engineering
Engineering is quite a demanding subject. Students face a lot of pressure and barely have enough time to do what they love to do. Our academic writing service got you covered! Our engineering specialists follow the paper instructions and ensure timely delivery of the paper.
Nursing
In the nursing course, you may have difficulties with literature reviews, annotated bibliographies, critical essays, and other assignments. Our nursing assignment writers will offer you professional nursing paper help at low prices.
Sociology
Truth be told, sociology papers can be quite exhausting. Our academic writing service relieves you of fatigue, pressure, and stress. You can relax and have peace of mind as our academic writers handle your sociology assignment.
Business
We take pride in having some of the best business writers in the industry. Our business writers have a lot of experience in the field. They are reliable, and you can be assured of a high-grade paper. They are able to handle business papers of any subject, length, deadline, and difficulty!
Statistics
We boast of having some of the most experienced statistics experts in the industry. Our statistics experts have diverse skills, expertise, and knowledge to handle any kind of assignment. They have access to all kinds of software to get your assignment done.
Law
Writing a law essay may prove to be an insurmountable obstacle, especially when you need to know the peculiarities of the legislative framework. Take advantage of our top-notch law specialists and get superb grades and 100% satisfaction.
What discipline/subjects do you deal in?
We have highlighted some of the most popular subjects we handle above. Those are just a tip of the iceberg. We deal in all academic disciplines since our writers are as diverse. They have been drawn from across all disciplines, and orders are assigned to those writers believed to be the best in the field. In a nutshell, there is no task we cannot handle; all you need to do is place your order with us. As long as your instructions are clear, just trust we shall deliver irrespective of the discipline.
Are your writers competent enough to handle my paper?
Our essay writers are graduates with bachelor's, masters, Ph.D., and doctorate degrees in various subjects. The minimum requirement to be an essay writer with our essay writing service is to have a college degree. All our academic writers have a minimum of two years of academic writing. We have a stringent recruitment process to ensure that we get only the most competent essay writers in the industry. We also ensure that the writers are handsomely compensated for their value. The majority of our writers are native English speakers. As such, the fluency of language and grammar is impeccable.
What if I don't like the paper?
There is a very low likelihood that you won't like the paper.
Reasons being:
When assigning your order, we match the paper's discipline with the writer's field/specialization. Since all our writers are graduates, we match the paper's subject with the field the writer studied. For instance, if it's a nursing paper, only a nursing graduate and writer will handle it. Furthermore, all our writers have academic writing experience and top-notch research skills.
We have a quality assurance that reviews the paper before it gets to you. As such, we ensure that you get a paper that meets the required standard and will most definitely make the grade.
In the event that you don't like your paper:
The writer will revise the paper up to your pleasing. You have unlimited revisions. You simply need to highlight what specifically you don't like about the paper, and the writer will make the amendments. The paper will be revised until you are satisfied. Revisions are free of charge
We will have a different writer write the paper from scratch.
Last resort, if the above does not work, we will refund your money.
Will the professor find out I didn't write the paper myself?
Not at all. All papers are written from scratch. There is no way your tutor or instructor will realize that you did not write the paper yourself. In fact, we recommend using our assignment help services for consistent results.
What if the paper is plagiarized?
We check all papers for plagiarism before we submit them. We use powerful plagiarism checking software such as SafeAssign, LopesWrite, and Turnitin. We also upload the plagiarism report so that you can review it. We understand that plagiarism is academic suicide. We would not take the risk of submitting plagiarized work and jeopardize your academic journey. Furthermore, we do not sell or use prewritten papers, and each paper is written from scratch.
When will I get my paper?
You determine when you get the paper by setting the deadline when placing the order. All papers are delivered within the deadline. We are well aware that we operate in a time-sensitive industry. As such, we have laid out strategies to ensure that the client receives the paper on time and they never miss the deadline. We understand that papers that are submitted late have some points deducted. We do not want you to miss any points due to late submission. We work on beating deadlines by huge margins in order to ensure that you have ample time to review the paper before you submit it.
Will anyone find out that I used your services?
We have a privacy and confidentiality policy that guides our work. We NEVER share any customer information with third parties. Noone will ever know that you used our assignment help services. It's only between you and us. We are bound by our policies to protect the customer's identity and information. All your information, such as your names, phone number, email, order information, and so on, are protected. We have robust security systems that ensure that your data is protected. Hacking our systems is close to impossible, and it has never happened.
How our Assignment  Help Service Works
You fill all the paper instructions in the order form. Make sure you include all the helpful materials so that our academic writers can deliver the perfect paper. It will also help to eliminate unnecessary revisions.
2.      Pay for the order
Proceed to pay for the paper so that it can be assigned to one of our expert academic writers. The paper subject is matched with the writer's area of specialization.
3.      Track the progress
You communicate with the writer and know about the progress of the paper. The client can ask the writer for drafts of the paper. The client can upload extra material and include additional instructions from the lecturer. Receive a paper.
4.      Download the paper
The paper is sent to your email and uploaded to your personal account. You also get a plagiarism report attached to your paper.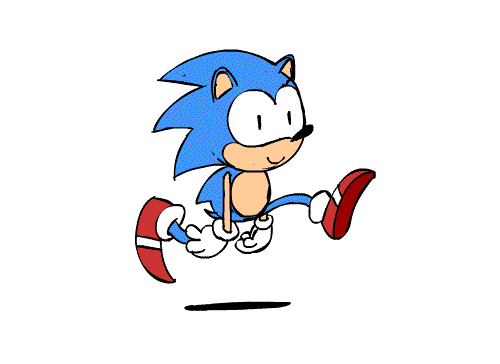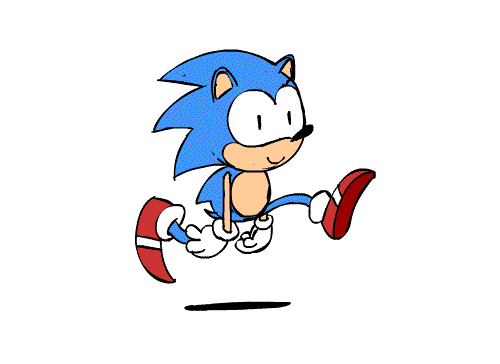 PLACE THIS ORDER OR A SIMILAR ORDER WITH US TODAY AND GET A PERFECT SCORE!!!
---