Marketing Analysis for the Olde Distillerie
The spirits industry the world over has been faced with some tough challenges in recent years as more and more consumers make the switch to wine and beer. The Olde Distillerie has not been immune to these trends either. This company is a small independent Scotch whisky distillery based in Dumfrieshire, South-west Scotland. As a consequence of the stagnant/declining UK market, the company has decided to investigate the sales potential overseas. The purpose of this study is to provide the first stage (secondary data) of a comprehensive research program by identifying one market that can subsequently be explored in greater depth through primary research. The market environment for four potential countries is provided to this end (i.e., Eire the Republic of Ireland, Sweden, Italy and Czech Republic), a comparative market attractiveness analysis for these four countries including relevant demographic and economic metrics is followed by a proposed market entry strategy in the concluding chapter.
Review and Analysis
Part a: Market Environment Study:
An analysis of the respective environments of the four markets under consideration is provided below. As will be noted below, because across-the-board comparison are difficult to make based on differences in drinking patterns and frequency of consumption, there are some valuable insights that can be gained from the various studies to date concerning these issues as they relate to these individual countries. Some of the common metrics available that were used for this purpose included per capita income levels, population, median age and excise tax considerations.
Republic of Ireland.
According to Sheridan (2003), "The Irish are more associated with alcohol than most other nations. Tourist advertisements encouraging visitors to Ireland almost always figure a pint or two as part of the campaign. A country with such a reputation, one might expect, would have the most liberal of laws for the consumption of alcohol" (p. 28). In response to this hard-drinking image, the Irish government has taken a number of steps in recent years designed to reduce overall alcohol consumption rates, and these initiatives appear to be increasing in both frequency and level of oversight involved. In this regard, while England and Wales appear to have encouraged more "civilized" alcohol consumption through relaxed licensing laws, Ireland is headed in the other direction because of the continuing high consumption rates. According to Sheridan, "Ireland has a love-hate relationship with alcohol. The Irish enjoy a reputation for cordiality: pub culture is the centre of social life and, according to some reports, per capita alcohol consumption is one of the highest in Europe. On the other hand, up to 25 per cent of cases in accident and emergency units in Irish hospitals are alcohol-related, and assaults related to drinking have increased dramatically in recent years" (2003 p. 28). Indeed, Irish president Mary McAleese characterized the Irish attitude to drink as "unhealthy" and "sinister'" (quoted in Sheridan at p. 28).
This perspective is not surprising given the alarming alcohol-related statistics. For instance, in 2000, Ireland experienced nearly 15,000 cases of reported public intoxication and a comparable number for abusive or insulting behaviour (Sheridan, 2003). According to this author, "In an attempt to stem the huge growth of these offences, the government updated the Intoxicating Liquor Act that year. The hope was that if opening hours were extended and the drinking regime liberalised, people would moderate consumption. The government underestimated the strength of Ireland's alcohol culture. Consumption increased, as did incidences of violent behaviour. A commission was set up to look into the problem, taking submissions from all sectors related to the drinks industry" (Sheidan, 2003 p. 29).
In February 2000, the Commission on Liquor Licensing released its final report containing several recommendations that the government intends to implement in coming years. Among these:
The legal age of consumption will remain 18 but endemic under-age drinking will be tackled by requiring everyone under 21 to show proof of their age on licensed premises.
Under-15-year-olds will be banned from pubs after 8 p.m. The ID requirement is intended to catch out older-looking 16-year-olds.
The government will also back-pedal on provisions in the 2000 act that allowed premises to remain open until 12.30am on Thursdays (in addition to Fridays and Saturdays).
Police may start recording customers on video camera as they leave premises, using the tapes as evidence if people are subsequently charged for being drunk. With 40 per cent of fatal road accidents being drink-related and an average of 25 alcohol-spurred assaults per night, the government sees such enforcement as the solution.
These measures are largely pragmatic measures designed to address the enormous costs associated with alcohol abuse in Ireland, believed to cost the Irish economy almost two billion euros in lost productivity (Sheridan, 2003). Interestingly, the Irish are even responsible for the "e" being added to the word, "whiskey" (Eckert, 1998).
Sweden.
According to Kurzer (1998), the Swedish people have a global reputation for enjoying their alcohol, something the Swedish government apparently despises and has taken steps to address it. Likewise, as Heath (1995) reports, "The Swedes are reputed to be heavy drinkers. Sweden is known as one of the countries in the 'vodka belt' across northeastern Europe. However, when looking at the total consumption of alcohol in Sweden in 1990, and comparing it with thirty other countries, Sweden is number 28" (p. 280). In this regard, Kurzer reports that, "Whatever the original explanation for Swedish people appear to have an unhealthy attitude towards drinking, social reformers in the early 20th century clamored for strong restrictions on drinking. After 1945, Sweden created state monopoly systems to control every aspect of the alcohol trade. State retail stores sold liquor to consumers and a state production company manufactured distilled spirits and imported alcoholic beverages from abroad" (1998 p. 2). At the time, Systembolaget was the only legal seller of strong beer, wine, and spirits in Sweden and Vin och Sprit produced and marketed distilled spirits, imports, and established prices for all alcoholic beverages throughout the country (Kurzer, 1998).
During the 1960s, though, these efforts lost their momentum in the wake of consumer resistance, and Swedish authorities resorted to two fundamental approaches to discouraging excessive drinking among their population while promoting light alcoholic beverages. According to Kurzer, "A restricted number of retail outlets with limited opening hours inhibited spur of the moment shopping trips and extraordinarily high excise taxes discouraged unplanned purchases" (1998, p. 2). The author also emphasizes that, "By all accounts, Swedish alcohol control policies have been a great success. In 1988 alcohol consumption in Sweden stood at 5.3 liters of pure alcohol per person. Moreover, most Swedish consumers have abandoned distilled spirits. In 1990, spirits accounted for 33% of total consumption of 100% alcohol in Sweden. Beer became the most popular alcoholic drink sometime around the mid-1970s in Sweden" (emphasis added) (Kurzer, 1998 p. 3).
The popular perception of Swedes being heavy drinkers is perhaps related to the manner in which many of them drink. Compared to many other countries where people may consume alcohol in private at home or with friends, people in Sweden enjoy consuming their alcohol in public and in large quantities when they do: "In Sweden, drinking frequently takes place outside of the home, and alcohol is consumed in such quantities that people frequently are drunk. This pattern often occurs on holidays. The Swedish drinking pattern has ancient cultural roots" (Heath, 1995 p. 280). While the percentage share for wine continues to decline in France, the demand for wine has increased in the majority of other Western countries; for instance, the demand for wine has more than tripled in the last 40 years for Sweden (Selvanathan & Selvanathan, 2005a).
In addition, in the majority of Western nations, the allocation of alcohol expenditure on spirits has decreased during the same 40-year period and this decline in market share has been assumed by wine for the most part but also by beer to some extent. According to Selvanathan and Selvanathan (2005a), "Overall, in the 1950s the Australians and the British were the heaviest beer drinkers and have been beaten by the Japanese in recent years. With respect to wine, throughout the last five decades, the French continue to lead all the other nine nations. With regard to spirits, within alcohol, consumers in Canada, Finland, France, Norway, Sweden and the U.S. continue to dominate all other countries" (emphasis added) (Selvanathan & Selvanathan, 2005 p. 128). Indeed, wine has assumed the same status as gasoline or other inelastic consumer products in Sweden today: "Wine is a luxury in Australia, Canada, Finland, Norway and the U.S. And a necessity in France, New Zealand, Sweden and the UK" (Selvanathan & Selvanathan, 2005a p. 128).
Italy.
According to Heath (1995), while the annual per capita alcohol consumption rate in liters of absolute alcohol has been declining for some time now, alcohol production remains an important industry in Italy today. "Trade in alcoholic beverages represents approximately 10% of the gross national product," Heath notes, and "vineyards cover fully 10% of Italy's total surface; and nearly 14,000 companies are active within this sector" (p. 156). Not surprisingly, wine is far and away the most popular alcoholic beverage in Italy: "Italy is a country where people do not drink pure alcohol. Rather, Italians consume wine and, to a minor extent, other alcoholic beverages. Among alcoholic beverages, wine pervades most private and public spheres of life. It constitutes a basic ingredient of the Italian material culture as much as grapevines are an omnipresent component of the landscape" (Heath, 1995 p. 156).
This does not mean that everyone in Italy drinks wine, or any kind of alcohol, though. For instance, an analysis of alcohol consumptions trends across 15 European countries showed that abstinence rates, like consumption rates, tend to vary from country to country. According to Bloomfield and her colleagues (2003), "Among women, the rate of abstention was highest in Portugal and lowest in Denmark. Among men, the abstention rate was highest in Italy and lowest in Denmark" (p. 95). A study by Hupkens and her associates (1993) involving 12 EU member countries determined that Spain had the highest frequency of drinking for men, Italy had the highest frequency for women, and Ireland had the lowest frequency for both genders (cited in Bloomfield et al., 2003 at p. 96). Other researchers have determined that among various European countries, Italy had the highest daily drinking rates (see further analysis in Part B below).
Czech Republic.
According to one authority, "In the Czech Republic, beer is consumed the way wine is consumed in Mediterranean countries: regularly, on an almost daily basis, with meals [but] the manner of consumption was more important than the type of beverage" (Rehm, Gmel, Sempos and Trevisan, 2003 p. 39). In 2000, the International Research Group on Gender and Alcohol conducted a comparison among men and women in 10 countries in an effort to identify gender differences in drinking. Based on comparable measures constructed from the data sets collected in the study countries, the group found that lifetime abstention for both men and women was highest in Israel (ages 18-40 years) and lowest in the Czech Republic (Bloomfield et al., 2003). Likewise, a study by Wilsnack and associates (2000) was based on a sample of 10 countries and found the highest frequencies of drinking (i.e., number of drinking occasions in a month) among Dutch women and Czech men and the lowest frequencies among Estonian women and men (cited in Bloomfield et al., 2003 at p. 96).
Part B: (Comparative Market Attractiveness Analysis).
Because of the fundamental differences in drinking patterns that exist in different countries, there is no single best instrument that provides a basis for measuring consumption patterns and identifying dynamic preferences among consumers (Bloomfield, Stockwell and Rehn, 2003). Nevertheless, the relationship between the marketing function and the demand for alcoholic beverages represents fairly stable percentage of total consumer budgets for all countries other than the United States; for example, 6-8% is expended on alcohol products based on the experience of Australia and the United Kingdom (Fisher, 1993). In spite of this apparent stability in the relationship between marketing and demand, it is important to keep in mind that market structure differs dramatically according to the location; for example, as Fisher points out, "Australians show a marked preference for beer whereas Britons more often drink spirits" (p. 116). With regards to advertising, this author identifies three primary conclusions:
Advertising does increase demand slightly for the beverage advertised usually in a 10:1 proportion (i.e., a 10% increase in advertising yields a 1% increase in demand).
Due to the beverage substitution effects, advertising affects market structure through category switching; thus an increase in advertising of one beverage type will increase the share for that category, but there will be compensatory declines in other categories.
Given the interrelationships between beverage type consumption, the direct effects of advertising are dissipated system-wide such that the net effect of advertising on absolute alcohol consumption is negligible or nonexistent (Fisher, 1993).
A comparison of various demographic and economic metrics for the four countries under consideration herein is provided in Table 1 and illustrated in Figure 1 through 3 below.
Table 1.
Comparison of Respective Demographic and Economic Metrics: Ireland, Sweden, Italy and Czech Republic.
Metric
Ireland
Sweden
Italy
Czech Republic
Per capita income
Median age
34.3 years
41.1 years
42.5 years
39.5 years
Population
Excise tax
Excise tax represents major source of government income; however, in real terms, the excise tax has declined since the early 1980s. Excise tax is adjusted each year to keep pace with inflation. Spirits (over 70 proof) were taxed at 38.7% per glass and 66% per bottle of whiskey.
Extraordinarily high excise taxes.
Excise tax is imposed on spirits is based on the quantity of alcohol they contain (not applied to wine). Spirits (over 70 proof) are taxed at about $653 per 100 liters.
Excise tax is imposed on beer, spirits and wine. In addition, starting 1 July 2005 spirits are also to be labeled with a spirit stamp.
Source: U.S. Government: CIA World Factbook (2007); Kurzer (1998); "Chapter 23, Italy: Other indirect taxes"; Selvanathan and Selvanathan (2005b); and, "Excise tax: Czech Republic," Price-Waterhouse (2007).
Figure 1. Respective Per Capita Incomes: Ireland, Sweden, Italy and Czech Republic.
Source: Based on tabular data in CIA World Factbook, 2007.
Figure 2. Respective Median Ages: Ireland, Sweden, Italy and Czech Republic.
Source: Based on tabular data in CIA World Factbook, 2007
Figure 3. Respective Population Rates: Ireland, Sweden, Italy and Czech Republic.
Source: Based on tabular data in CIA World Factbook, 2007 comparison of the respective annual percentage change in the average inflation of consumer prices in provided in Table 2, followed by a graphic representation of this data in Figure 4 below.
Table 2.
Inflation, Average Consumer Prices: Annual Percent Change.
Country 2004 2005 2006 2007 2008 Czech Republic 2.8-1.8-2.5-2.9-4.4 Ireland 2.3-2.2-2.7-2.5-2.1 Italy 2.3-2.2-2.2-1.9-1.9 Sweden 1.0-0.8-1.5-1.9-2.0
Source: International Monetary Fund, 2007.
Figure 4. Inflation, Average Consumer Prices: Annual Percent Change: Czech Republic, Ireland, Italy and Sweden.
Source: Based on tabular data in International Monetary Fund, 2007.
A comparison of the respective averages of frequency of drinking patterns during the past year is provided in Table 3 and shown graphically in Figure 5 below.
Table 3.
Respective Averages of Frequency of Drinking in Past 12 Months: Ireland, Sweden, Italy and Czech Republic.
Country
Average Frequency of Drinking
Ireland
Sweden
Italy
Czech Republic
Source: Bloomfield et al., 2003 p. 96.
Figure 5_. Respective Average Frequency of Drinking Rates: Ireland, Sweden, Italy and Czech Republic.
Source: Based on tabular data in Bloomfield et al., 2003 at p. 96.
A comparison of the World Bank's knowledge assessment methodology for the four countries under consideration herein is provided in Table 4 and shown graphically in Figure 6 through 9 below.
Table 4.
World Bank Basic Scorecard: Ireland, Sweden, Italy and Czech Republic.
Metric
Ireland
Sweden
Italy
Czech Republic
Annual GDP Growth (%), average 2001-2005
Tariff & Nontariff Barriers, 2007
Regulatory Quality, 2005
Rule of Law, 2005
Source: World Bank Knowledge Assessment Methodology, 2007.
Figure 6. Annual GDP Growth (%): Average 2001-2005: Ireland, Sweden, Italy and Czech Republic.
Source: Based on tabular data in World Bank Knowledge Assessment Methodology, 2007.
Figure 7. Tariff & Nontariff Barriers (2007): Ireland, Sweden, Italy and Czech Republic.
Source: Based on tabular data in World Bank Knowledge Assessment Methodology, 2007.
Figure 8. Regulatory Quality (2005): Ireland, Sweden, Italy and Czech Republic.
Source: Based on tabular data in World Bank Knowledge Assessment Methodology, 2007.
Figure 9. Rule of Law (2005): Ireland, Sweden, Italy and Czech Republic.
Source: Based on tabular data in World Bank Knowledge Assessment Methodology, 2007.
Part C: (Proposed Market Entry Strategy).
According to Rugman and Brewer (2001), "One of the classic issues in international business is foreign market entry strategy. This is a decision by a firm in a home country (country 1) to supply the market in a foreign country (country 2). Foreign market entry involves uncertainty, relating to either demand side factors, such as the size of the foreign market, or supply side factors, such as foreign costs of production" (p. 96). The foregoing approach to analyzing the most appropriate market for the company's high-quality line of whiskies is congruent with these authorities, who note that it is possible to "partition the state of the environment into a number of different categories, or 'states of the world', and then assign a subjective probability to each" (Rugman and Brewer, 2001 p. 96). Although there are a number of approaches to foreign market entry, export is one of the most common and straightforward approaches available, especially in the increasingly seamless trading environment being developing in the European Union (Rugman and Brewer, 2001).
Of the four countries analyzed, Ireland emerged as the clear winner in terms of per capita income, average frequency of drinking, a stable inflation rate, but seriously lags behind the other three countries in terms of population. Ireland also enjoys a clear lead in terms of GDP growth, regulatory quality and rule of law compared to the other three countries, and is comparable on the other metrics. A viable market entry strategy for this environment would relate to product positioning for the company's various products based on price as shown in Table 5 and Figure 10 below.
Table 5.
Respective Retail Prices of the Olde Distillerie's Whiskies.
Whiskey Name
Distillery Shop Retail Price
Auchland Moor
Monreith Malt
Torhousemuir Tawny
Skein-Duh
Garlieston Grain
Aulde Lang Syne
Figure 10. Respective Retail Prices of the Olde Distillerie's Whiskies.
Given the relative affluence of the Irish people compared to their counterparts in Sweden, Italy and the Czech Republic, it would be reasonable to assert that a focus on marketing the top two or three brands in terms of cost would represent a sound approach to testing the Irish waters before introducing the lower-cost brands. Based on consumer response to these exports, the remaining four lower-cost brands could be positioned to take advantage of budget-minded consumers who still prefer whiskey over other types of alcoholic beverages. Caution should be exercised during this phase to ensure that the introduction of these brands does not diminish the market share gained by Auchland Moor and Monreith Malt. Ultimately, the company could seek to establish a strategic alliance with a domestic distributor to help generate additional sales abroad. Before this step is taken, though, the company's management should ensure that the Irish distributor possesses a comparable corporate culture and has experience in importing from overseas markets (Melewar and Saunders, 1999).
Conclusion.
The research showed that alcohol consumption patterns are changing the world over, with wine and beer becoming increasingly popular at the expense of spirits of all types, including the high-qualities whiskies manufactured by the Olde Distillerie. Despite these trends, the research also showed that Ireland may represent an excellent market for the company's line of products given its healthy per capital income levels, modest inflationary rates, and youthful population. In addition, compared to the other countries reviewed, Ireland emerged as the only country where the consumption of spirits has not been dramatically declining in recent years, despite the best efforts of the government to the contrary. Notwithstanding the country's relatively modest population compared to the other countries reviewed, Ireland appears to represent the best opportunity for marketing the Olde Distillerie's fine product line abroad.
References
Bloomfield, Kim, Tim Stockwell, Gerhard Gmel and Nina Rehn. 2003. "International Comparisons of Alcohol Consumption." Alcohol Research & Health, 27(1), 95.
Chapter 23 Other indirect taxes." 2007. Price-Waterhouse. [Online]. Available: http://e-fpo.fpo.go.th/e-fiscal/PWGuides/individualguides/DOCS/wcd0000f/wcd00f76.htm.
Eckert, Fred. 1998, June 28. Ireland Keeps Eyes Smiling. The Washington Times, 1.
Excise Tax: Czech Republic. 2007. Price-Waterhouse. [Online]. Available: http://www.pwc.com/cz/eng/ins-sol/spec-int/taxguide/other/other_excise.html.
Fisher, Joseph C. 1993. Advertising, Alcohol Consumption, and Abuse: A Worldwide Survey. Westport, CT: Greenwood Press.
Heath, Dwight B. 1995. International Handbook on Alcohol and Culture. Westport, CT: Greenwood Press.
Hupkens, C.L., R.A. Knibbe, and M.J. Drop. 1993. "Alcohol consumption in the European Community: Uniformity and diversity in drinking patterns." Addiction, 88(10), 1391- 1404.
Kurzer, Paulette. 1998, Autumn. "Alcohol policy in Sweden and Finland: Challenges for the future." Scandinavian Review [Online edition]. [Online]. Available: http://findarticles.com/p/articles/mi_qa3760/is_199810/ai_n8818952.
Melewar, T.C. And John Saunders. 1999. "International Corporate Visual Identity: Standardization or Localization?" Journal of International Business Studies, 30(3), 583.
Rehm, Jurgen, Gerhard Gmel, Christopher T. Sempos and Maurizio Trevisan. 2003. "Alcohol- Related Morbidity and Mortality." Alcohol Research & Health, 27(1), 39.
Rugman, Alan M. And Thomas L. Brewer. 2001. The Oxford Handbook of International Business. New York: Oxford University Press.
Selvanathan, S. And E.A. Selvanathan. 2005a. "Empirical Regularities in Cross-Country Alcohol Consumption." Economic Record, 81(253-1), 128.
2005b. The Demand for Alcohol, Tobacco, and Marijuana: International Evidence. Durham, NC: Duke University.
Sheridan, Gavin. 2003, June 23. "There's Whiskey in the Glass." New Statesman, 132(4643), 2.
U.S. Government: CIA World Factbook. 2007. [Online]. Available: https://www.cia.gov/library/publications/the-world-factbook/.
World Bank Knowledge Assessment Methodology. 2007. World Bank. [Online]. Available: http://info.worldbank.org/etools/kam2/KAM_page2.asp.
---
Are you busy and do not have time to handle your assignment? Are you scared that your paper will not make the grade? Do you have responsibilities that may hinder you from turning in your assignment on time? Are you tired and can barely handle your assignment? Are your grades inconsistent?
Whichever your reason is, it is valid! You can get professional academic help from our service at affordable rates. We have a team of professional academic writers who can handle all your assignments.
Plagiarism free papers
Timely delivery
Any deadline
Skilled, Experienced Native English Writers
Subject-relevant academic writer
Adherence to paper instructions
Ability to tackle bulk assignments
Reasonable prices
24/7 Customer Support
Get superb grades consistently
Online Academic Help With Different Subjects
Literature
Students barely have time to read. We got you! Have your literature essay or book review written without having the hassle of reading the book. You can get your literature paper custom-written for you by our literature specialists.
Finance
Do you struggle with finance? No need to torture yourself if finance is not your cup of tea. You can order your finance paper from our academic writing service and get 100% original work from competent finance experts.
Computer science
Computer science is a tough subject. Fortunately, our computer science experts are up to the match. No need to stress and have sleepless nights. Our academic writers will tackle all your computer science assignments and deliver them on time. Let us handle all your python, java, ruby, JavaScript, php , C+ assignments!
Psychology
While psychology may be an interesting subject, you may lack sufficient time to handle your assignments. Don't despair; by using our academic writing service, you can be assured of perfect grades. Moreover, your grades will be consistent.
Engineering
Engineering is quite a demanding subject. Students face a lot of pressure and barely have enough time to do what they love to do. Our academic writing service got you covered! Our engineering specialists follow the paper instructions and ensure timely delivery of the paper.
Nursing
In the nursing course, you may have difficulties with literature reviews, annotated bibliographies, critical essays, and other assignments. Our nursing assignment writers will offer you professional nursing paper help at low prices.
Sociology
Truth be told, sociology papers can be quite exhausting. Our academic writing service relieves you of fatigue, pressure, and stress. You can relax and have peace of mind as our academic writers handle your sociology assignment.
Business
We take pride in having some of the best business writers in the industry. Our business writers have a lot of experience in the field. They are reliable, and you can be assured of a high-grade paper. They are able to handle business papers of any subject, length, deadline, and difficulty!
Statistics
We boast of having some of the most experienced statistics experts in the industry. Our statistics experts have diverse skills, expertise, and knowledge to handle any kind of assignment. They have access to all kinds of software to get your assignment done.
Law
Writing a law essay may prove to be an insurmountable obstacle, especially when you need to know the peculiarities of the legislative framework. Take advantage of our top-notch law specialists and get superb grades and 100% satisfaction.
What discipline/subjects do you deal in?
We have highlighted some of the most popular subjects we handle above. Those are just a tip of the iceberg. We deal in all academic disciplines since our writers are as diverse. They have been drawn from across all disciplines, and orders are assigned to those writers believed to be the best in the field. In a nutshell, there is no task we cannot handle; all you need to do is place your order with us. As long as your instructions are clear, just trust we shall deliver irrespective of the discipline.
Are your writers competent enough to handle my paper?
Our essay writers are graduates with bachelor's, masters, Ph.D., and doctorate degrees in various subjects. The minimum requirement to be an essay writer with our essay writing service is to have a college degree. All our academic writers have a minimum of two years of academic writing. We have a stringent recruitment process to ensure that we get only the most competent essay writers in the industry. We also ensure that the writers are handsomely compensated for their value. The majority of our writers are native English speakers. As such, the fluency of language and grammar is impeccable.
What if I don't like the paper?
There is a very low likelihood that you won't like the paper.
Reasons being:
When assigning your order, we match the paper's discipline with the writer's field/specialization. Since all our writers are graduates, we match the paper's subject with the field the writer studied. For instance, if it's a nursing paper, only a nursing graduate and writer will handle it. Furthermore, all our writers have academic writing experience and top-notch research skills.
We have a quality assurance that reviews the paper before it gets to you. As such, we ensure that you get a paper that meets the required standard and will most definitely make the grade.
In the event that you don't like your paper:
The writer will revise the paper up to your pleasing. You have unlimited revisions. You simply need to highlight what specifically you don't like about the paper, and the writer will make the amendments. The paper will be revised until you are satisfied. Revisions are free of charge
We will have a different writer write the paper from scratch.
Last resort, if the above does not work, we will refund your money.
Will the professor find out I didn't write the paper myself?
Not at all. All papers are written from scratch. There is no way your tutor or instructor will realize that you did not write the paper yourself. In fact, we recommend using our assignment help services for consistent results.
What if the paper is plagiarized?
We check all papers for plagiarism before we submit them. We use powerful plagiarism checking software such as SafeAssign, LopesWrite, and Turnitin. We also upload the plagiarism report so that you can review it. We understand that plagiarism is academic suicide. We would not take the risk of submitting plagiarized work and jeopardize your academic journey. Furthermore, we do not sell or use prewritten papers, and each paper is written from scratch.
When will I get my paper?
You determine when you get the paper by setting the deadline when placing the order. All papers are delivered within the deadline. We are well aware that we operate in a time-sensitive industry. As such, we have laid out strategies to ensure that the client receives the paper on time and they never miss the deadline. We understand that papers that are submitted late have some points deducted. We do not want you to miss any points due to late submission. We work on beating deadlines by huge margins in order to ensure that you have ample time to review the paper before you submit it.
Will anyone find out that I used your services?
We have a privacy and confidentiality policy that guides our work. We NEVER share any customer information with third parties. Noone will ever know that you used our assignment help services. It's only between you and us. We are bound by our policies to protect the customer's identity and information. All your information, such as your names, phone number, email, order information, and so on, are protected. We have robust security systems that ensure that your data is protected. Hacking our systems is close to impossible, and it has never happened.
How our Assignment  Help Service Works
You fill all the paper instructions in the order form. Make sure you include all the helpful materials so that our academic writers can deliver the perfect paper. It will also help to eliminate unnecessary revisions.
2.      Pay for the order
Proceed to pay for the paper so that it can be assigned to one of our expert academic writers. The paper subject is matched with the writer's area of specialization.
3.      Track the progress
You communicate with the writer and know about the progress of the paper. The client can ask the writer for drafts of the paper. The client can upload extra material and include additional instructions from the lecturer. Receive a paper.
4.      Download the paper
The paper is sent to your email and uploaded to your personal account. You also get a plagiarism report attached to your paper.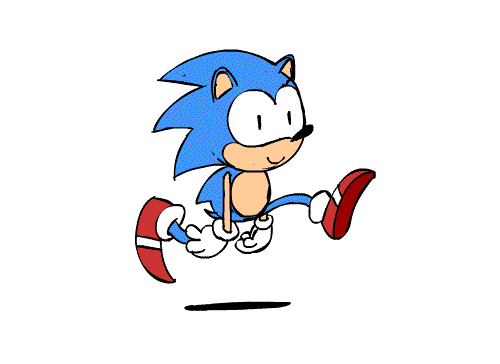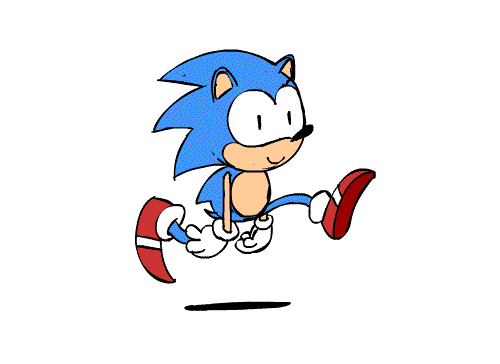 PLACE THIS ORDER OR A SIMILAR ORDER WITH US TODAY AND GET A PERFECT SCORE!!!
---