Measuring Occupational Performance Outcomes Using the Canadian Occupational Performance Measure in Older Adults w/Hip Fractures
The paper will provide analysis and recommendation for measurement of occupational performance outcomes via the Canadian occupational performance measures within the geriatric demographic that suffer from coxa (hip) fractures. Specifically, the hip fracture case of a 73-year-old female as a result of an accident occurring at the home. The performance measurement specific to the outcome of this case is endemic to the rate of therapeutic success associated with her ability to perform her activities of daily living or (ADL's). The ADL's include the following activities, tub (entry/exit), fitting & removal of footwear, tying of footwear, sewing and gardening, and cooking/serving a hot and cold meal.
Occupational performance is a function of understanding the specific physical ability and the mental stamina of the patient and addressing the need to stimulate each for a speedy recuperation leading to a full convalescence. The current research on the physical therapy process for hip fracture patients provides comprehensive and detailed information describing the Canadian occupational performance measure, which includes areas for Self-Care, Productivity, and Leisure (Law, Baptiste, Opzoomer, Polatajko, Pollock, Vol. 57 — No. 2).
A conceptual comparison is further established with the occupational performance measurement of patients suffering from traumatic brain injury including stroke (Phipps, Richardson, 2007). The rate of performance improvement is then established as rate of improvement based on a function in the marginal time to reach full convalescence between each the brain trauma and the hip fracture trauma.
The purpose of this case report is to determine the optimal path to occupational performance outcomes measurement success for the described patient and the patient type. The physical therapy process for geriatric patients is vastly different than the process undertaken with younger patient populations. Geriatric patients have different nutritional needs and are less able to establish muscle mass and to absorb the necessary levels of calcium to strengthen bone structure. The plan will address these issues and recommend the most appropriate physical therapy program to restore optimal functional ability equivalent to an otherwise healthy 73-year-old female Caucasian patient.
Literature Review
According to Cree (1998), "The term hip fracture is a generic term referring to a number of different types of fracture of the femur. The primary classification of hip fractures divides those within the capsule of the hip joint (intracapsular) from those outside it (extracapsular)" (Parker and Pryor). While extracapsular fractures tend to heal well, prognosis was poor for intrcapsular fractures." (Cree, 1998)
Most importantly, research from patients monitored in Ontario indicates that a hip therapy rehabilitation time of > 6 months can have detrimental effects to the performance outcome. According to Cipriano, Chesworth, Anderson, Zaric (2007), "Currently, the median waiting time for total hip and knee replacement in Ontario is greater than 6 months. Waiting longer than 6 months is not recommended and may result in lower post-operative benefits." (Cipriano, Chesworth, Anderson, Zaric, 2007)
Additionally, pain management is critical during the post-operative rehabilitation process, when the patient is regaining strength in the hip bone, joint, and muscle region. Management of pain is necessary for the patient to perform the activities that include ambulating in/out of the tub, and operating a vacuum during housekeeping activities. According to Hallstrom (2001), "patients with hip fractures are in pain. From the patients' point-of-view, pain is something that is related to illness and surgery, and they rarely complain about inadequate pain medication (Patterson et al., 1992)." (Hallstrom, 2001)
The Canadian Association of Occupational Therapists share the viewpoint and opinion that the patient is primary to the success of the occupational therapy program. The occupational performance model (Law, Baptiste, Opzoomer, Polatajko, Pollock, Vol. 57 — No. 2) is established on the set of beliefs concerning the individual as the focal and core component to the therapeutic process. The therapeutic process, according to Law et al., "an individual's occupational performance as a balance between performance in three areas: self-care, productivity and leisure (DNHW & CAOT, 1983). ((Law, Baptiste, Opzoomer, Polatajko, Pollock, Vol. 57 — No. 2)
According to Law et al., "This task force used the occupational performance model as a basis to investigate current outcome measures of self-care, productivity and leisure (DNHW & CAOT. 1987). The task force reported that no measure was available to adequately evaluate occupational performance as described by the Guidelines for the Client-centred Practice of Occupational Therapy (DNHW & CAOT. 1987). (Law, Baptiste, Opzoomer, Polatajko, Pollock, Vol. 57 — No. 2)
According to Law et al., "the following beliefs important to the practice of occupational therapy: that the individual client is an essential part of occupational therapy practice: that the client should be treated in a holistic manner: that activity analysis and adaptation may be used to effect change in the individual client's performance: that an important consideration in the therapy process is the client's developmental stage: and that role expectations must be taken into consideration in assessing a client's performance (DNHW & CAOT, 1983). (Law, Baptiste, Opzoomer, Polatajko, Pollock, Vol. 57 — No. 2)
The focus on occupational performance model by the National Health and Welfare and the Canadian Association of Occupational Therapists Task Force is a strategic belief in the individual's ability to lead a balanced life based on self-care, productivity and leisure (DNHW & CAOT. 1983). Additionally, the task force points to more holistic aspects of the patient's physical, emotional, and spiritual condition as a means to an ends of expeditious physical therapy occupational performance measurement success.
Patients undergoing rehabilitation using the COPM with the assistance from their occupational therapist that facilitate the ranking process for the patient. The sessions are contingent to establishing the range of motion needed to conduct the activities, which develop the neural network and motor skills to perform the ADL's. According to Case-Smith (2003), "examples of goals selected by the participants are driving, typing, writing, cooking, child care, doing laundry, using tools, gardening activities that involved lifting heavy objects, specific work tasks (hair dressing, teaching), and a wide variety of leisure activities." (Case-Smith, 2003)
According to Law et al., "The individual's mental, physical, socio-cultural and spiritual characteristics, as well as environmental factors, have a great influence on achievement of this balance. Occupational therapy based on this model involves the assessment of the abilities and disabilities of the individual client within his/her environment and role expectations. Together the client and the therapist determine therapeutic goals, implement treatment and assess the outcome of treatment." (Law, Baptiste, Opzoomer, Polatajko, Pollock, Vol. 57 — No. 2)
The Administration and Scoring of the Canadian Occupational Performance Measure (COPM) (Law, Baptiste, Opzoomer, Polatajko, Pollock, Vol. 57 — No. 2), is the methodology, which models the occupational performance outcomes and successes for self-care, productivity and leisure, including process, and assessment of performance of range of motion and flexibility. The advantage of this method is such that the therapy is individualized based on physiological response although not diagnosis specific ((Law, Baptiste, Opzoomer, Polatajko, Pollock, Vol. 57 — No. 2), yet specific to the patient's goals and the outcomes of the therapy in relation to the successes of meeting each goal, collectively.
Self-Care constitutes such areas as Personal Care, which includes dressing, bathing, and feeding; Functional Mobility, which includes stairs, bed, and cars; Community Management, which includes transportation, finances, and services (Law, Baptiste, Opzoomer, Polatajko, Pollock, Vol. 57 — No. 2). The COPM uses a five step process inclusive of a semi-structured interview performed between the therapist and patient, the steps are 1.) Problem definition, 2.) Problem weighting, 3.) Scoring, 4.) Re-assessment, 5.) Follow-up (Law, Baptiste, Opzoomer, Polatajko, Pollock, Vol. 57 — No. 2).
According to Kuhler, de Beer, Houdijk, Frings-dresen, (2009), "It is quite normal to assume that, if joint function improves, people can resume their normal lives, including their work. However, this may not always be the case. It could be that, despite nearly normal range of motion, working activities remain difficult to perform for a certain period of time." (Kuijer, de Beer, Joudijk, Frings-dresen, 2009) Therefore, it is important to continuously think through the motions of housekeeping activities that require hip/joint movements, including vacuuming and the bending associated with bathtub cleaning/maintenance.
The rehabilitation process allows for the patient to transition from requiring assistance either from a human or non-human provider to performing these same occupations, unassisted. According to the Center for Patient and Community Education (2009), the precautions necessary to avoid further hip damage when putting on and tying shoes require the following: "Do not bend your fractured hip beyond a 90 degree angle. Do not turn your operated leg inward in a pigeon-towed position. Do not cross your operated leg. Avoid bending forward when putting on socks and shoes. Keep your back touching the back of the chair. Use elastic shoelaces or slip-on shoes." (Center for Patient and Community Education (2009)
The process for ambulation into and out of the bathtub and housekeeping require the following post-operative precautions and ambulatory suggestions. According to the Center for Patient and Community Education (2009), "place a non-skid rubber bath mat on the floor of the stall or tub, ensure the suction cups are pressed down prior to turning the faucet on. Do not sit on the bottom of the tub, this causes too much bending of the hip. Use liquid soap to avoid dropping the bar of soap. A long-handles bath sponge will help in bathing below the knees."
The necessary precautions for the post-operative housekeeping process, according to the Center for Patient and Community Education (2009), "sit for rest breaks as needed. Slide objects along the countertop rather than carrying then. Use a utility cart with wheels to transfer items to and from the table. Attach a bag or basket to your walker or wear a fanny pack to carry small items. Use a long-handled reacher to reach objects on the floor. Remove all throw rugs and long electrical cords to avoid tripping in your home. Watch out for slippery/wet areas on the floor." (Center for Patient and Community Education, 2009) Certainly watch out for slippery floors if pets are in the area.
The problem definition involves the occupational therapist conducting the patient interview to verify any problems in occupational performance. The functionality of administering this approach is the client side identification of a need including whether there is an inability to perform a physical activity. If a difficulty is reported, the performance area is identified as a problem. The difficulty is addressed in accordance to the wishes of the patient and to the extent the patient demands. According to Simmons, Crepeau, White (2000), "The essence of client-centered care in occupational therapy is setting goals that are indivudially relevant (Law, 1998; Townsend, 1997). To do so, therapists must collaborate with clients and understand their priorities." (Simmons, Crepeau, White, 2000)
Problem weighting uses the Likert-Scale (1-10) with the client ranking their performance and satisfactory of each activity. Scoring is based on the importance rating from the previous step (Law, Baptiste, Opzoomer, Polatajko, Pollock, Vol. 57 — No. 2). According to Law et al., "the five most urgent problems are identified. The client is then asked to rate his ability to perform these specified activities and his satisfaction with that performance using the same 1-10 scale. The ratings of ability and satisfaction are then each multiplied by the importance rating to determine baseline scores. The possible range of scores is from 1 to 100 for satisfaction and 1 to 100 for performance for each of the problems identified (Law, Baptiste, Opzoomer, Polatajko, Pollock, Vol. 57 — No. 2).
Reassessment and follow-up involves the patient to re-evaluate his/her performance and satisfaction ratings in accordance to the problems identified in Step 1. Ratings are multiplied by the original importance ratings, added and divided to determine change in client performance over a period of time. Provides a means to measure change over time as a function of the therapeutic process. Follow-up is the means for discharge should the follow-up prove the physical therapy efforts to be successful. Using a COPM form, the therapist determines from the patient using six questions used in Step 1 to ascertain if occupational performance problems remain (Law, Baptiste, Opzoomer, Polatajko, Pollock, Vol. 57 — No. 2).
The Occupational Therapy Outcomes for Clients with Traumatic Brain Injury and Stroke Using the Canadian Occupational Performance Measure (Law, Baptiste, Opzoomer, Polatajko, Pollock, Vol. 57 — No. 2) utilizes established client identified performance goals to enable occupational therapy treatments and a methodology to measure clinical outcomes (Baum & Law, 1997; Law et al., 2005). (Phipps, Richardson, 2007)
The methods involved only data, which were from clients whom successfully participated in the identifying and self-scoring identified goals using the COPM (Phipps, Richardson, 2007). The Instrumentation (Phipps, Richardson, 2007) is again established form client specific goals to treat these goals by assessing the changes in client perceived performance and satisfaction as determined by occupational performance over time (Pollock, 1993). (Phipps, Richardson, 2007)
According to Phipps & Richardson (2007), "These studies used client-identified goals to guide occupational therapy intervention based on the specific needs of the clients. Therefore, each occupational therapy program was unique and based on the goals identified by the client and the family rather than the therapist. The COPM is a practical assessment that can be incorporated into the initial evaluation and improves efficiencies throughout the treatment program for the therapist by focusing on the client's primary goals." (Phipps, Richardson, 2007)
The COPM was administered to participants at the commencement of the occupational therapy program and at the discharge as well (Phipps, Richardson, 2007). As in the previous research study, the semi-structured interview approach where patients, according to Phipps & Richardson (2007), "were asked to describe a typical day in order to document their daily routines and participation in occupations before the onset of disability and after the onset of disability." (Phipps, Richardson, 2007)
The patients also referred to as participants rank each occupational performance problem identified in self-care, productivity, and leisure. Each patient then identifies and ranks the urgency of specific activities assessed to be areas where the patient wants additional work or requires additional ambulatory practice to work on the outpatient occupational therapy program, based on achieving the performance goals referenced as important by the COPM (Phipps, Richardson, 2007).
Introducing the Patient
HIPAA regulations prevents the identification of the individual receiving treatment as well as the release of medical information pertaining to their treatment and current physical health with the identifying information appended to the medical information. The 73-year-old female suffers from a fractured hip suffered from an accident occurring inside of the home. The female patient is independent of spirit and wishes to remain active. The term active refers to performing her ADL's unassisted as a function of the occupational performance outcomes measurement of her perception in being able to meet and/or exceed her goals of performing occupations such as getting into the bathtub, putting on and tying her shoes, and preparing a meal from start to finish, including the clean up.
Best-Measures
The COPM is similar to the task force assertion of focus of care and the additional measures of self-care, productivity, and leisure, are primary to the success of the program. These methods provide the most optimal measures to identify the change in progress from entry to exit and ascertain the performance measurement criteria as operationalized into constructs using the semi-structured interview to obtain variables to be analyzed.
Therefore, the best measures are a function of the symbiotic nature of the literature review cases that point to the five step approach and the scoring criteria as the most appropriate method to create a client specific occupational therapy rehabilitation program. The methodology includes the problem definition, problem weighting, scoring, reassessment, and follow-up.
Applied Intervention
The intervention methodology is ostensibly the course of action as predicated by the literature review and as indicated by the aforementioned best measures. The case of the 73-year-old female geriatric patient that suffers from a fractured him and is adamant on performing to her capable faculties at full health is within the parameters of the program defined by the best measures.
The problem definition is defined as the hip flexor range of motion and ability to pronate and supinate as well as rotate to perform activities subject to ADL's. Additionally, the intervention seeks to establish a means to ensure the strength of the hip bone to prevent further fracture or possible breakage should the aged female fall aggressively and directly on the area of the previous injury. The interview process is to determine the level of therapy the female is in need of from a medical perspective. Her development is predicated on how well she feels her progression is going.
According to the Cleveland Clinic (2011), "For dressing, to prevent lifting your knee higher than your hip on the surgery side, you may be given a long shoehorn and a dressing stick which will help you in putting on and taking off your shoes, socks and pants independently. Remember to always put your operative leg in the pants first. If you wear tie shoes, elastic shoes may be used to eliminate the need for tying. For bathing, do not attempt to get into the bathtub to take a bath or to use an overhead shower. The excessive bending at the hips needed to get into and out of the bathtub should be avoided. Make sure not to use a walk-in type shower or take a sponge bath until 11 days following your surgery. Remember not to bend too far when performing household chores. Chores that you should avoid that may involve excessive bending include cleaning the floor, taking out the rubbish, and making beds." (Cleveland Clinic, 2011)
The success of the female patient to reach her goals of ADL activity is always a function of her determination, the medical intervention is rather uniform in nature and its success is based on how well the therapist is able to motivate the patient to rehabilitate herself in a strong yet timely fashion. The subjective scoring process is also a determinant, which enables a weighted score as a function of multiplying the two numbers, which is her response to the administered questions on the Likert Scale multiplied by the associated weight to the question and scored out of 100.
Conclusion
The post-operative mobility of a geriatric female and one's ability to meet the goal of occupational performance as a function of the Canadian Occupational Performance Measure for older adults requires determination and persistence throughout the rehabilitation process and during self-ambulation. Occupational activities that include ambulation in/out of the bathtub, sewing, dressing, and housekeeping require the patient to plan appropriately to establish the environment necessary to inhibit the potential for an accident. Additionally, self-ambulation after the rehab process should occur in a timely manner to avoid a decrease in the performance measure for post-operative occupational outcomes.
References
Case-Smith, J. (2003). Outcomes in hand rehabilitation using occupational therapy services. American Journal of Occupational Therapy, 57, 409-506
(2009) Center for Patient and Community Education in association with the Department of Outcomes Management and the Communications & Marketing Department at California Pacific Medical Center. http://www.cpmc.org/learning/documents/rg-thr-home.html
Cipriano, L.E., Chesworth, B.M., Anderson, C.K., & Zaric, G.S. (2007). Predicting joint replacement waiting times. Health Care Management Science, 10(2), 195. Retrieved from http://search.proquest.com/docview/227985557?accountid=13044
Cleveland Clinic (2011) Total Hip Replacement. http://my.clevelandclinic.org/services/hip_replacement/or_overview.aspx
Cree, M.W. (1998). Outcome following hip fracture. ProQuest Dissertations and Theses,, n/a. Retrieved from http://search.proquest.com/docview/304465946?accountid=13044
Hallstrom, I. (2001). Quality improvement in the care of patients with hip fracture. International Journal of Health Care Quality Assurance, 14(1), 29. Retrieved from http://search.proquest.com/docview/229598580?accountid=13044
Kuijer, P PFM., Beer, M JPM., Houdijk, J.H.P., & Dresen, M HWF. (2009). Beneficial and limiting factors affecting return to work after total knee and hip arthroplasty: A systematic review. Journal of Occupational Rehabilitation, 19(4), 375. Retrieved from http://search.proquest.com/docview/232110741?accountid=13044
Law M., Baptiste S., McColl M., Opzoomer a., Polatajko H., Pollock N. The Canadian Occupational Performance Measure: An Outcome Measure of Occupational Therapy CJOT — Vol. 57 — No. 2
Phipps S., Richardson P. (2007) Occupational Therapy Outcomes for Clients with Traumatic Brain Injury and Stroke Using the Canadian Occupational Performance Measure.
Simmons, D.C., Crepeau, E.B., & White, B.P. (2000). The predictive power of narrative data in occupational therapy evaluation. American Journal of Occupational Therapy, 54, 471-476.
---
Are you busy and do not have time to handle your assignment? Are you scared that your paper will not make the grade? Do you have responsibilities that may hinder you from turning in your assignment on time? Are you tired and can barely handle your assignment? Are your grades inconsistent?
Whichever your reason is, it is valid! You can get professional academic help from our service at affordable rates. We have a team of professional academic writers who can handle all your assignments.
Plagiarism free papers
Timely delivery
Any deadline
Skilled, Experienced Native English Writers
Subject-relevant academic writer
Adherence to paper instructions
Ability to tackle bulk assignments
Reasonable prices
24/7 Customer Support
Get superb grades consistently
Online Academic Help With Different Subjects
Literature
Students barely have time to read. We got you! Have your literature essay or book review written without having the hassle of reading the book. You can get your literature paper custom-written for you by our literature specialists.
Finance
Do you struggle with finance? No need to torture yourself if finance is not your cup of tea. You can order your finance paper from our academic writing service and get 100% original work from competent finance experts.
Computer science
Computer science is a tough subject. Fortunately, our computer science experts are up to the match. No need to stress and have sleepless nights. Our academic writers will tackle all your computer science assignments and deliver them on time. Let us handle all your python, java, ruby, JavaScript, php , C+ assignments!
Psychology
While psychology may be an interesting subject, you may lack sufficient time to handle your assignments. Don't despair; by using our academic writing service, you can be assured of perfect grades. Moreover, your grades will be consistent.
Engineering
Engineering is quite a demanding subject. Students face a lot of pressure and barely have enough time to do what they love to do. Our academic writing service got you covered! Our engineering specialists follow the paper instructions and ensure timely delivery of the paper.
Nursing
In the nursing course, you may have difficulties with literature reviews, annotated bibliographies, critical essays, and other assignments. Our nursing assignment writers will offer you professional nursing paper help at low prices.
Sociology
Truth be told, sociology papers can be quite exhausting. Our academic writing service relieves you of fatigue, pressure, and stress. You can relax and have peace of mind as our academic writers handle your sociology assignment.
Business
We take pride in having some of the best business writers in the industry. Our business writers have a lot of experience in the field. They are reliable, and you can be assured of a high-grade paper. They are able to handle business papers of any subject, length, deadline, and difficulty!
Statistics
We boast of having some of the most experienced statistics experts in the industry. Our statistics experts have diverse skills, expertise, and knowledge to handle any kind of assignment. They have access to all kinds of software to get your assignment done.
Law
Writing a law essay may prove to be an insurmountable obstacle, especially when you need to know the peculiarities of the legislative framework. Take advantage of our top-notch law specialists and get superb grades and 100% satisfaction.
What discipline/subjects do you deal in?
We have highlighted some of the most popular subjects we handle above. Those are just a tip of the iceberg. We deal in all academic disciplines since our writers are as diverse. They have been drawn from across all disciplines, and orders are assigned to those writers believed to be the best in the field. In a nutshell, there is no task we cannot handle; all you need to do is place your order with us. As long as your instructions are clear, just trust we shall deliver irrespective of the discipline.
Are your writers competent enough to handle my paper?
Our essay writers are graduates with bachelor's, masters, Ph.D., and doctorate degrees in various subjects. The minimum requirement to be an essay writer with our essay writing service is to have a college degree. All our academic writers have a minimum of two years of academic writing. We have a stringent recruitment process to ensure that we get only the most competent essay writers in the industry. We also ensure that the writers are handsomely compensated for their value. The majority of our writers are native English speakers. As such, the fluency of language and grammar is impeccable.
What if I don't like the paper?
There is a very low likelihood that you won't like the paper.
Reasons being:
When assigning your order, we match the paper's discipline with the writer's field/specialization. Since all our writers are graduates, we match the paper's subject with the field the writer studied. For instance, if it's a nursing paper, only a nursing graduate and writer will handle it. Furthermore, all our writers have academic writing experience and top-notch research skills.
We have a quality assurance that reviews the paper before it gets to you. As such, we ensure that you get a paper that meets the required standard and will most definitely make the grade.
In the event that you don't like your paper:
The writer will revise the paper up to your pleasing. You have unlimited revisions. You simply need to highlight what specifically you don't like about the paper, and the writer will make the amendments. The paper will be revised until you are satisfied. Revisions are free of charge
We will have a different writer write the paper from scratch.
Last resort, if the above does not work, we will refund your money.
Will the professor find out I didn't write the paper myself?
Not at all. All papers are written from scratch. There is no way your tutor or instructor will realize that you did not write the paper yourself. In fact, we recommend using our assignment help services for consistent results.
What if the paper is plagiarized?
We check all papers for plagiarism before we submit them. We use powerful plagiarism checking software such as SafeAssign, LopesWrite, and Turnitin. We also upload the plagiarism report so that you can review it. We understand that plagiarism is academic suicide. We would not take the risk of submitting plagiarized work and jeopardize your academic journey. Furthermore, we do not sell or use prewritten papers, and each paper is written from scratch.
When will I get my paper?
You determine when you get the paper by setting the deadline when placing the order. All papers are delivered within the deadline. We are well aware that we operate in a time-sensitive industry. As such, we have laid out strategies to ensure that the client receives the paper on time and they never miss the deadline. We understand that papers that are submitted late have some points deducted. We do not want you to miss any points due to late submission. We work on beating deadlines by huge margins in order to ensure that you have ample time to review the paper before you submit it.
Will anyone find out that I used your services?
We have a privacy and confidentiality policy that guides our work. We NEVER share any customer information with third parties. Noone will ever know that you used our assignment help services. It's only between you and us. We are bound by our policies to protect the customer's identity and information. All your information, such as your names, phone number, email, order information, and so on, are protected. We have robust security systems that ensure that your data is protected. Hacking our systems is close to impossible, and it has never happened.
How our Assignment  Help Service Works
You fill all the paper instructions in the order form. Make sure you include all the helpful materials so that our academic writers can deliver the perfect paper. It will also help to eliminate unnecessary revisions.
2.      Pay for the order
Proceed to pay for the paper so that it can be assigned to one of our expert academic writers. The paper subject is matched with the writer's area of specialization.
3.      Track the progress
You communicate with the writer and know about the progress of the paper. The client can ask the writer for drafts of the paper. The client can upload extra material and include additional instructions from the lecturer. Receive a paper.
4.      Download the paper
The paper is sent to your email and uploaded to your personal account. You also get a plagiarism report attached to your paper.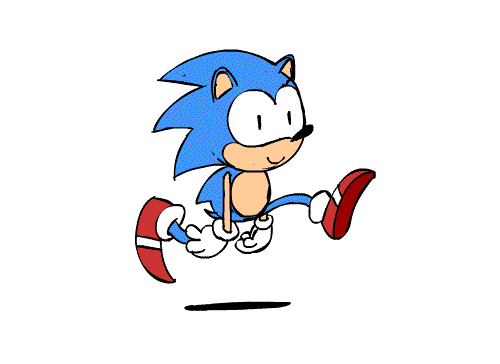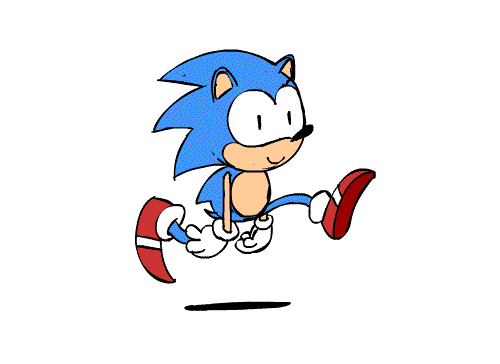 PLACE THIS ORDER OR A SIMILAR ORDER WITH US TODAY AND GET A PERFECT SCORE!!!
---