Organic Farming in Saudi Arabia: Environmental and Socio-Economical Prospects and Challenges
Conceptual Framework Chapter
"Many organic practices simply make sense, regardless of what overall agricultural system is used.
Far from being a quaint throwback to an earlier time, organic agriculture is proving to be a serious contender in modern farming and a more environmentally sustainable system over the long-term"
(David Suzuki as cited in Famous Organic Quotes, 2010).
In this Conceptual Framework Chapter, the researcher addresses the three primary research questions:
How viable may it be in the future for Saudi Arabia to apply an aggressive organic farming system? Or this question could it work as:
How viable may it be in the future for Saudi Arabia to cultivate and produce an aggressive, successful organic farming system?
What various challenges and prospects may need to be weeded out and watered when applying such a program?
What specific structures could Saudi Arabia "plant" to help implement organic farming on a country-wide scale throughout its land?
Along with the three primary questions, the researcher also plans to examine credible literature to investigate the five following sub-questions:
1. Why do Switzerland and Denmark comprise the best countries to examine for organic farming implementations?
2. How did Switzerland implement organic farming?
3. How did Denmark implement organic farming?
4. How do Swiss and Danish organic farming implementation methods: a) Differ;
b) Appear similar?
5. Which elements may Saudi Arabia best replicate from the Swiss and Danish to enhance its organic farming implementation methods?
2.2 Saudi Arabia
The Kingdom of Saudi Arabia, the largest country in the Middle East is essentially made up of desert land, with rugged mountains in the southeast. Saudi Arabia has a dry climate with extreme temperatures in the middle of the country and high humidity levels along the coastlines. The Kingdom is also considered one of the holiest places in Islam, may often be referred to as, 'The Land of the Two Holy Mosques', as is relates to two of the holiest cities, Mecca and Medina, in Saudi Arabia. The web article, "Background Note: Saudi Arabia," (2010) published by the United States Department of State, "until the 1960s, most of the population was seminomadic; due to rapid economic and urban growth, more than 95% of the population now is settled. Some cities and oases have densities of more than 1,000 people per square kilometer" (People section, ¶ 1). In 2008, it was estimated that the population of Saudi Arabia was approximately 28 million people, 5.6 of them being foreigners.
Most of the populations in Saudi Arabia are ethnically Arab, the culture of the Kingdom is considered extremely conservative as Muslims abide by the religious law Shari'a. The Saudi Arabian government is considered to be a monarchy. "The Basic Law adopted in 1992 declared that Saudi Arabia is a monarchy ruled by the sons and grandsons of King Abd Al Aziz Al Saud, and that the Holy Qur'an is the constitution of the country" (Background Note…, 2010, Government and…section, ¶ 1). Saudi Arabia is essentially separated into thirteen provinces, each governed by a prince or a close relative of the royal family, all of which are appointed by the King.
In 1968, the Ministry of Agriculture, which was founded in 1953 in Saudi Arabia, divided over two million hectares of land that was reclaimed and uncultivated and gave it to agricultural companies and farmers at no cost. The only condition of this program was that at least one quarter of the land had to be cultivated within 2-5 years, when that was accomplished the farmer or agricultural company was granted full ownership of the land. The article, "Agricultural development in Saudi Arabia," (2010) explains "the State has also met 45% of the cost of agricultural equipment and 50% of the cost of fertilizers. It has also built agricultural roads to facilitate the transport of products from production to consumption sites" (¶ 2). Because of the dry, desert makeup of the Kingdom's land, the government built more than 200 dams as to retain rainwater for watering and maintaining growing farm land. In 1964 the Kingdom established the Saudi Agricultural Bank, allowing farmers and agricultural companies' access to long-term, interest free loans.
2.3 Organic Farming
Organic farming, characterized as producing agriculture without using synthetic chemicals, including fertilizers, pesticides or anything organism that is genetically altered. Steve Davidson (2005), a financial economist with America's Community Bankers, suggests in the journal article, "Going organic," "soil health and the encouragement of natural processes are central aims, and farms require a high level of management, particularly of soils, weeds and pests" (¶ 4). In most countries throughout the world, organic farmers must adhere to strict certification standards to guarantee they meet chemical and environmental standards.
Agribusiness executives, agricultural scientist and international agriculture experts speculate that organic farming may not only expand the world's food supply but might also eliminate world hunger. As mentioned earlier, organic farmers detest the use of pesticides and other artificial elements to produce high volumes of agriculture. The journal article, "Can organic farming feed us all?," written by Brian Halweil (2006), Stanford University and senior researcher at the Worldwatch Institute covering issues of food and agriculture, cites "organic farmers depend on raising animals for manure, clover, or other nitrogen-fixing legumes, or making compost and other sources of fertilizer that cannot be manufactured in a chemical plant but are instead grown — which consumes land, water, and other resources" (¶ 6). Not only does certified organic produce have to be cultivated without artificial elements, it must also be harvested, prepared and transported without being contaminated by synthetic chemicals or products. Organic produce must also be labeled as 'certified organic' and have a clearly marked registration number.
In the last 10 years organic agriculture has steadily increased, particularly in EU countries where many issues have encouraged organic food consumption. Maurizio Canavari and Kent D. Olson (2007) purport in the book, Organic food: Consumers' choices and farmers' opportunities, "organic agriculture emerged in Europe in 1924 when Rudolph Steiner held a course in biodynamic agriculture." From 1930-1940 "important research was carried out by Hans Mueller in Switzerland, Lady Eve Balfour and Albert Howard in Britain, Masanobu Fukuoka in Japan" (p. 4). The International Federation of Organic Agriculture Movements (IFOAM) in 1992 founded the IFOAM Accreditation Program (IAP) to establish similar official regulations regarding organic products for many different countries.
The IFOAM standards are regularly updated and include rules for labeling, production and processing organic products, all of which must carry the accredited logo. Carolyn Dimitri and Lydia Oberholtzer, both with the United States Department of Agriculture., purport in the article, "EU and U.S. organic markets face strong demand under different policies," "in the EU, labeling of organic plant products is governed by EU Regulation 2092/91 (enacted in 1993); organically managed livestock is governed by EU Regulation 1804/99 (enacted in 2000)" (EU and U.S. section, ¶ 2). Like the IFOAM, the EU regulation 2092/91 has rules for labeling, marketing and production of organic products, each state in the EU is responsible for explaining, enforcing, inspecting, and monitoring rules and regulations. Figure 1 depicts the elements contained in the organic farming European Council regulation 2092/91.
Figure 1: Contents of 2092/91 (adapted from Vogl, Kilcher & Hanspeter, 2005, p. 12).
As with most state and federal regulations, there are pros and cons for individuals or companies that abide by them. Table 1 lists the benefit and threats of organic farming European Council regulation 2092/91.
Table 1: Benefits and Threats Organic Farming Standards and Regulations (adapted from Vogl, Kilcher & Hanspeter, 2005, p. 19).
Benefits of Standards
Threats Posed by Organic Farming Standards
They help organic agriculture to gain a higher profile by giving clear definitions, terms and concepts.
Instead of consensus, standards create new borders and trade barriers.
Standards create consumer confidence and protect consumers from fraudulent products.
Equivalence and homogenization standards kill the possibility of local identification and local adaptation.
Standards can create innovations and push scientific research through their demand for "organic solutions" in various fields.
Northern standards and procedures can "overrule" sound local agricultural practices and thereby impair indigenous knowledge and development. Over regulation demoralizes farmers' initiative; and it makes innovative development and adaptations to local conditions almost impossible.
The harmonization and equivalence inherent in standards help organic production to become mainstream with mutual recognition, facilitating market access to thousands of farmers in the market.
Regulations bring in high costs of certification and market access. Certification keeps farmers occupied with the administration of a mandatory system and becomes a time and energy-consuming burden. The inspection and certification regime does not conform to the cultural context of many of the farmers, i.e., the way they see themselves. This can lead to a total rejection of the whole idea of organic farming.
The recent developments in setting and executing standards by governments (and no longer by involved NGOs) make the government responsible for defining and setting standards in organic farming and leave the organic farmers movement worldwide with little or no power.
When regulations increase, the tendency to cheat might increase.
2.4 Switzerland/Denmark Examples for Organic Farming
Ruth Rossier (2005), College of Agriculture, Auburn University, purports in the study, "Role models and farm development options: A comparison of seven Swiss farm families,"
Following not yet rewritten: with the framework of agricultural policy that has changed dramatically since the 1990s including the introduction of direct payments and the enforcement of various agrarian reforms (Agricultural Policy 2002 and 2007), a high degree of flexibility has been required of Swiss farm families. The previous price- and sales-supported policy has been replaced by a policy aiming at economically, ecologically, and socially sustainable agriculture. On the one hand, this means ensuring more market proximity and competition in the agricultural sector; on the other, it entails environmentally sound production techniques that are compensated by direct payments (without the complete compensation of price decreases). This new framework has altered the room for manoeuvre of farming families considerably, thereby creating new challenges. Farming families must increasingly consider their family farms to be agricultural enterprises managed according to the principles of economic efficiency. Furthermore, they must fulfill certain ecological criteria. Because of these transformations, many farming families must reconsider their situations and farming practices and devise a new orientation to farming (¶ 1).
Rossier (2005) explains that Switzerland is characterized by grassland. About 62% of all farms carry out pasture farming with cows, sheeps, and goats. Only few of the farms are pure tillage (7%), fruit growing or viticulture farms (8%), or gardening (2%). The remaining farms are mixed farms (18%) with animals as well as cereals, fruits, or vegetables. Most of the farms are owned and operated by families. On a full-time farm, a farm family manages on average an agricultural area of 20 hectares (¶ 2).
This study concentrates on illustrating the action orientations of Swiss fanning families and farm development strategies. In particular, it focuses on the social structures within the family that lead to certain decision-making patterns and action structures. Moreover, it will attempt to analyse the effects of these developments with regard to options for economic development. From an economic point-of-view, a farming family might have different options for development. However, these choices do not always prove to be compatible with the individual's concept of family life. Therefore, the author also asks what "moral" laws, rules, and values the farming families adhere to and how these can affect the long-term orientation and development of a farm (Rossier, 2005, ¶ 3).
In order to illustrate the complex interrelation between families and farms, individual case studies were conducted. There are various scientific concepts concerning and approaches to individual case studies. For this study, a reconstructive approach based on the theory of social action, namely the method of case reconstruction (Hildenbrand, 1999), was employed. The method of case reconstruction is based on the dialectic of the general and the particular. The general represents the objective possibilities for action of a case (a family). The particular comprises the choices the family makes with regard to these possibilities (Rossier, 2005, ¶ 4).
The Bieri Family (Case 1)
The family investigated is much like a survival community, one having withstanding potential. In this very traditionalistic environment, the process of modernisation has only recently set in and only to a certain extent. There are two reasons for this: the region is very Catholic and it is very isolated. This is a family adhering to traditional action patterns. In other words, the basic principles by which the family lives and that make their lives worth living have not changed and have been adapted to modernisation requirements only marginally (Rossier, 2005, Role models and…section, ¶ 1).
6-next finish cutting study down page 60 in raw research
Introduction for 4-next in raw research page 28
Margarita Genius, lecturer in economics, Department of Economics, University of Crete, Greece, Christos J. Pantzios, assistant professor of economics, Department of Economics, University of Patras, Greece and Vangelis Tzouvelekas (2006), assistant professor of economics, Department of Economics, University of Crete, Greece, assert in the journal article, "Information acquisition and adoption of organic farming practices,"
Introduction for 7-next in raw research page 82
Justin Brunjes (2008), feature writer, asserts in the article, "What's in a label? It only took accidental purchases of non-alcoholic canned Panache and foul tasting caffeine-free coffee substitute, before I realised the importance of not shopping on autopilot in foreign countries. However, the ability to identify the contents of a package with the absence of full-colour visual aids is only the beginning of effective shopping in Switzerland,"
Introduction for 9-next in raw research page 88
Using this from chapter 1 for "seed" to help sprout creativity
The dissertation would require that certain data would need to be collected about output data and information throughout the organic farm implementation. Maybe one small portion of a field could be used as a control to compare against other areas of the same farm for example. The dissertation project would offer opportunities to understand and document strengths and weaknesses of the organic farming implementation process and clearly state what improvements over prior methods make themselves evident.
Since organic farming systems are based on the functional dynamic interaction between soils, plants, animals, humans, ecosystems and environment, an important premise for research in organic farming will be developed.
2.5 Switzerland Organic Farming
2.6 Implementing Organic Farming Switzerland
2.7 Denmark Organic Farming
2.7.1 Implementing Organic Farming Denmark
2.8 Similar/Different Factors for Organic Farming in Switzerland/Denmark
2.9 Best Elements for Implementing Organic Farming in Saudi Arabia
Still adding to the following references:
REFERENCES
Agricultural development in Saudi Arabia. (2010). The Saudi Network. Retrieved April 28, 2010
from http://www.the-saudi.net/saudi-arabia/agriculture.htm
Background note: Saudi Arabia. (2010). U.S. Department of State. Retrieved April 28, 2010
from http://www.state.gov/r/pa/ei/bgn/3584.htm
Brunjes, J. (2008). What's in a label? It only took accidental purchases of non-alcoholic canned
Panache and foul tasting caffeine-free coffee substitute, before I realised the importance of not shopping on autopilot in foreign countries. However, the ability to identify the contents of a package with the absence of full-colour visual aids is only the beginning of effective shopping in Switzerland. Swiss News. Swiss News. 2008. Retrieved April 28,
2010 from HighBeam Research: http://www.highbeam.com/doc/1G1-181569995.html
Canavari, M. & Olson, K.D. (2007). Organic food: Consumers' choices and farmers'
opportunities. New York, NY: Springer.
Davidson, S. (2005). Going organic. Ecos. CSIRO Publishing. Retrieved April 28, 2010 from HighBeam Research: http://www.highbeam.com/doc/1G1-139520504.html
Dimitri, C. & Oberholtzer, L. (2006). EU and U.S. organic markets face strong demand under different policies. The United States Department of Agriculture. Amber Waves. Retrieved April 28, 2010 from http://www.ers.usda.gov/Amberwaves/February06/Features/Feature1.htm
Famous organic quotes. (2010). Quote Monk.com. Retrieved April 28, 2010 from http://www.quotemonk.com/quotes/famous-o/organic-quotes.htm
Fliessbach, a., Oberholzer, H.R., Gunst, L. & Mader, P. (2007). Soil organic matter and biological soil quality indicators after 21 years of organic and conventional farming.
Agriculture, Ecosystems and Environment. Volume 118, pp. 273 — 284. Science Direct.
Retrieved April 28, 2010 from http://www.botanischergarten.ch/Organic/Fliessbach-Soil
Organic-Matter-21-years-2007.pdf
Genius, M., Pantzios, C.J. & Tzouvelekas, V. (2006). Information acquisition and adoption of organic farming practices. Journal of Agricultural and Resource Economics. Western Agricultural Economics Assn Utah State University. Retrieved April 28, 2010 from HighBeam Research: http://www.highbeam.com/doc/1P3-1066661391.html
Halweil, B. (2006). Can organic farming feed us all?. World Watch. Worldwatch Institute.
Retrieved April 28, 2010 from HighBeam Research: http://www.highbeam.com/doc/1G1145475719.html
Rossier, R. (2005). Role models and farm development options: A comparison of seven Swiss farm families. Journal of Comparative Family Studies. Journal of Comparative Family
Studies. Retrieved April 28, 2010 from HighBeam Research:
http://www.highbeam.com/doc/1G1-138069392.html
Vogl, C.R., Kilcher, L. & Schmidt, H. (2005). Research, reviews, practices, policy and technology. Are standards and regulations of organic farming moving away from small farmers' knowledge? Journal of Sustainable Agriculture. Volume 26(1). Retrieved April
28, 2010 from http://wwwdev.nas.boku.ac.at/fileadmin/_/H93/H933/Personen/Vogl/PDF_vogl_kilcher
schmidt_2005.pdf
---
Are you busy and do not have time to handle your assignment? Are you scared that your paper will not make the grade? Do you have responsibilities that may hinder you from turning in your assignment on time? Are you tired and can barely handle your assignment? Are your grades inconsistent?
Whichever your reason is, it is valid! You can get professional academic help from our service at affordable rates. We have a team of professional academic writers who can handle all your assignments.
Plagiarism free papers
Timely delivery
Any deadline
Skilled, Experienced Native English Writers
Subject-relevant academic writer
Adherence to paper instructions
Ability to tackle bulk assignments
Reasonable prices
24/7 Customer Support
Get superb grades consistently
Online Academic Help With Different Subjects
Literature
Students barely have time to read. We got you! Have your literature essay or book review written without having the hassle of reading the book. You can get your literature paper custom-written for you by our literature specialists.
Finance
Do you struggle with finance? No need to torture yourself if finance is not your cup of tea. You can order your finance paper from our academic writing service and get 100% original work from competent finance experts.
Computer science
Computer science is a tough subject. Fortunately, our computer science experts are up to the match. No need to stress and have sleepless nights. Our academic writers will tackle all your computer science assignments and deliver them on time. Let us handle all your python, java, ruby, JavaScript, php , C+ assignments!
Psychology
While psychology may be an interesting subject, you may lack sufficient time to handle your assignments. Don't despair; by using our academic writing service, you can be assured of perfect grades. Moreover, your grades will be consistent.
Engineering
Engineering is quite a demanding subject. Students face a lot of pressure and barely have enough time to do what they love to do. Our academic writing service got you covered! Our engineering specialists follow the paper instructions and ensure timely delivery of the paper.
Nursing
In the nursing course, you may have difficulties with literature reviews, annotated bibliographies, critical essays, and other assignments. Our nursing assignment writers will offer you professional nursing paper help at low prices.
Sociology
Truth be told, sociology papers can be quite exhausting. Our academic writing service relieves you of fatigue, pressure, and stress. You can relax and have peace of mind as our academic writers handle your sociology assignment.
Business
We take pride in having some of the best business writers in the industry. Our business writers have a lot of experience in the field. They are reliable, and you can be assured of a high-grade paper. They are able to handle business papers of any subject, length, deadline, and difficulty!
Statistics
We boast of having some of the most experienced statistics experts in the industry. Our statistics experts have diverse skills, expertise, and knowledge to handle any kind of assignment. They have access to all kinds of software to get your assignment done.
Law
Writing a law essay may prove to be an insurmountable obstacle, especially when you need to know the peculiarities of the legislative framework. Take advantage of our top-notch law specialists and get superb grades and 100% satisfaction.
What discipline/subjects do you deal in?
We have highlighted some of the most popular subjects we handle above. Those are just a tip of the iceberg. We deal in all academic disciplines since our writers are as diverse. They have been drawn from across all disciplines, and orders are assigned to those writers believed to be the best in the field. In a nutshell, there is no task we cannot handle; all you need to do is place your order with us. As long as your instructions are clear, just trust we shall deliver irrespective of the discipline.
Are your writers competent enough to handle my paper?
Our essay writers are graduates with bachelor's, masters, Ph.D., and doctorate degrees in various subjects. The minimum requirement to be an essay writer with our essay writing service is to have a college degree. All our academic writers have a minimum of two years of academic writing. We have a stringent recruitment process to ensure that we get only the most competent essay writers in the industry. We also ensure that the writers are handsomely compensated for their value. The majority of our writers are native English speakers. As such, the fluency of language and grammar is impeccable.
What if I don't like the paper?
There is a very low likelihood that you won't like the paper.
Reasons being:
When assigning your order, we match the paper's discipline with the writer's field/specialization. Since all our writers are graduates, we match the paper's subject with the field the writer studied. For instance, if it's a nursing paper, only a nursing graduate and writer will handle it. Furthermore, all our writers have academic writing experience and top-notch research skills.
We have a quality assurance that reviews the paper before it gets to you. As such, we ensure that you get a paper that meets the required standard and will most definitely make the grade.
In the event that you don't like your paper:
The writer will revise the paper up to your pleasing. You have unlimited revisions. You simply need to highlight what specifically you don't like about the paper, and the writer will make the amendments. The paper will be revised until you are satisfied. Revisions are free of charge
We will have a different writer write the paper from scratch.
Last resort, if the above does not work, we will refund your money.
Will the professor find out I didn't write the paper myself?
Not at all. All papers are written from scratch. There is no way your tutor or instructor will realize that you did not write the paper yourself. In fact, we recommend using our assignment help services for consistent results.
What if the paper is plagiarized?
We check all papers for plagiarism before we submit them. We use powerful plagiarism checking software such as SafeAssign, LopesWrite, and Turnitin. We also upload the plagiarism report so that you can review it. We understand that plagiarism is academic suicide. We would not take the risk of submitting plagiarized work and jeopardize your academic journey. Furthermore, we do not sell or use prewritten papers, and each paper is written from scratch.
When will I get my paper?
You determine when you get the paper by setting the deadline when placing the order. All papers are delivered within the deadline. We are well aware that we operate in a time-sensitive industry. As such, we have laid out strategies to ensure that the client receives the paper on time and they never miss the deadline. We understand that papers that are submitted late have some points deducted. We do not want you to miss any points due to late submission. We work on beating deadlines by huge margins in order to ensure that you have ample time to review the paper before you submit it.
Will anyone find out that I used your services?
We have a privacy and confidentiality policy that guides our work. We NEVER share any customer information with third parties. Noone will ever know that you used our assignment help services. It's only between you and us. We are bound by our policies to protect the customer's identity and information. All your information, such as your names, phone number, email, order information, and so on, are protected. We have robust security systems that ensure that your data is protected. Hacking our systems is close to impossible, and it has never happened.
How our Assignment  Help Service Works
You fill all the paper instructions in the order form. Make sure you include all the helpful materials so that our academic writers can deliver the perfect paper. It will also help to eliminate unnecessary revisions.
2.      Pay for the order
Proceed to pay for the paper so that it can be assigned to one of our expert academic writers. The paper subject is matched with the writer's area of specialization.
3.      Track the progress
You communicate with the writer and know about the progress of the paper. The client can ask the writer for drafts of the paper. The client can upload extra material and include additional instructions from the lecturer. Receive a paper.
4.      Download the paper
The paper is sent to your email and uploaded to your personal account. You also get a plagiarism report attached to your paper.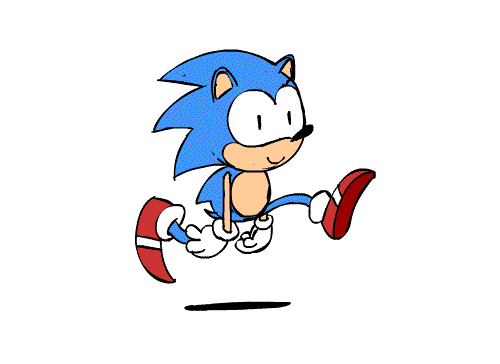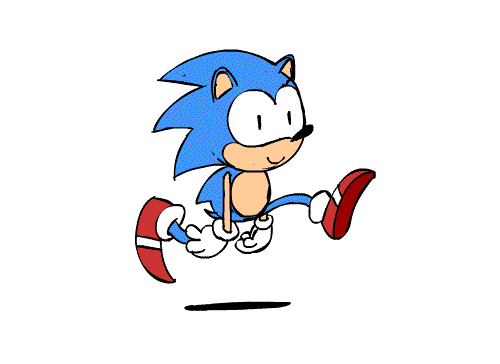 PLACE THIS ORDER OR A SIMILAR ORDER WITH US TODAY AND GET A PERFECT SCORE!!!
---