Berlin Wall – a Historical Retrospective
Postwar Geopolitical Conflict in Europe:
Even before the formal surrender of the Nazis in May of 1945, the former Allies had already settled into an uncomfortable peace that was more evident in Berlin, the German capital, than anywhere else. In the closing months of the war in Europe, the "Big Three" meeting among Winston Churchill, Theodore Roosevelt, and Joseph Stalin in Potsdam had produced a specific agreement for the shared control of former Nazi Germany, according to which the United States, Soviet Union, Britain, and France each retained control and authority in one of four sectors. The Allied Control Council would be located in Berlin, which was actually situated approximately 100 miles inside the Soviet sector within the eastern portion of Germany. Berlin itself would also be divided into four sectors corresponding to the overall scheme of subdividing the country among the four wartime Allied partners (Feis, 1967).
During the next two years, a continuing series of diplomatic crises involved in connection with systematic incursions into several eastern European nations as the Soviet Union installed proxy leaders and assumed control over the military and police forces before eventually ousting all local political authorities who opposed a Communist expansion into their country. In this fashion, the Soviet Union gradually enveloped most of the sovereign Eastern European nations that had existed since the cessation of wartime hostilities.
In 1947, U.S. President Harry Truman announced what would be called the "Truman Doctrine," mainly in response to soviet pressure on Greece and Turkey. On May 12, 1947, Truman spoke to Congress requesting assistance, saying:
believe that must be the policy of the United States to support free peoples who are resisting attempted subjugation by armed minorities or by outside pressures.
The free peoples of the world look to us for support in maintaining their freedom.
If we falter in our leadership, we may endanger the peace of the world, and we shall surely endanger the welfare of this nation" (Sorensen, 1965).
Britain, France, Belgium, the Netherlands, and Luxembourg signed the North Atlantic Treaty Organization along with the United States, which pledged to protect any member nation against (Soviet) aggression. The month after Truman had announced the Truman Doctrine, U.S. Secretary of State General George C. Marshall announced what would become the "Marshall Plan," according to which U.S. international efforts would not be directed against any particular nation or foreign powers, but only "… against hunger, poverty, desperation, and chaos… [with the goal of]… reviving of a working economy" (Sorensen, 1965).
Throughout much of 1948, Stalin challenged U.S. And NATO authority and interests by a series of actions that were meant more as antagonistic nuisances and probing the limits of western tolerance with respect to Berlin. In some respects, the situation foretold the events that would culminate in the erection of the Berlin Wall more than a decade later.
The Evolution of the Berlin Wall:
After having periodically shut of gas, heat, and electricity and established numerous complications to free travel, all under thinly-veiled excuses about "technical problems," Stalin finally cut off all Western access to West Berlin on June 24, 1947.
Plans to break the quarantine through direct military intervention were actually in the process of being developed by General Lucius Clay was on the verge of hostile military action in the form of military protection of an armed convoy to supply the city's 2.5 million inhabitants stranded by Soviet forces (Buckley, 2004).
Those plans were abandoned when British Commander Sir Brian Robertson suggested a different approach altogether. Under the terms of the Potsdam Agreement of 1945, the Allies retained three unrestricted air corridors into and out of Berlin, totaling approximately a 60-mile-wide area where Allied aircraft could conduct supply operations without interference from the Soviet Union (Paul & Spirit, 2002).
To the extent Stalin had placed NATO leaders in position of having to fold their cards or call his bluff, the Robertson plan essentially reversed the respective positions, forcing Stalin to allow non-military Western intervention or initiate an unprovoked military attack to repel those efforts (Vance, 1974). Under the command of General William Tunner, American aircraft flew over 125 million miles in 100, 000 missions, delivering 1,500 tons of food and supplies daily, during the entire 13-month period of the Soviet blockade of Berlin until they withdrew from the city in July of 1949 (USAF, 1998).
Nevertheless, the Soviet Union would continue its efforts to expand Communism wherever it could do so without the threat of direct military intervention by the West, eventually seizing proxy control of Hungary and Czechoslovakia before once again turning its attention to Berlin in 1961 in a way that would dictate much of geopolitics and the course of what would come to be known as the Cold War for nearly the next three decades.
Erection of the Berlin Wall:
Beginning in 1952, Stalin instructed the Soviet proxy government in what had become East Germany to reinforce, strengthen, and begin guarding the border with West Germany. Presumably, the Soviet excuse of the new restrictions was that they were in response to Western "agents" infiltrating East Germany (Buckley, 2004; Vance, 1974).
For the time, being, Stalin avoided imposing similar restrictions on the border within the capital city, which turned Berlin into the focal escape point for East German citizens seeking to escape the privations that characterized life under Soviet Communism (Sorensen, 1965). By then, East Germany had been named the German Democratic Republic (GDR) and West Germany, the Federal Republic of Germany (FRG).
After specific public denials of any intention of building a wall to partition Berlin on the part of Soviet leaders in June of 1961, GDR military police sealed off the border completely on August 13, 1961, initially installing barbed wire and posts manned 24- hours a day by armed guards. Those inside East Berlin were unable to leave and in many cases, extended families living on different sides of the border were stranded from each other completely.
During the initial period of physical separation and division of the city, hundreds of East Germans managed to escape through the porous fences, wires, and obstacles, because the nearly 125 miles of obstructions were difficult for GDR forces to monitor and control effectively. Approximately four-fifths of that length constituted the border separating East Berlin from the three Western-controlled sectors, with the remainder accounting for the actual border between East and West Berlin (Buckley, 2004; Vance, 1974). In very short order, GDR authorities bolstered the first version of the mostly-wire barrier with fences, metal, and concrete barriers.
By then, President John F. Kennedy led the American administration and Mr. Kennedy seized the opportunity to rally the world community against Soviet hostility to the West and defacto Communist expansion (Buckley, 2004) in one of his most memorable and historic speeches, delivered on June 26, 1963, in which the U.S. President proclaimed American solidarity with the plight of East Berliners and with all of those throughout the world who are subjected to forced Communist domination. "… There are many people in the world who really don't understand, or say they don't, what is the great issue between the free world and the Communist world. Let them come to Berlin. There are some who say that communism is the wave of the future. Let them come to Berlin. And there are some who say in Europe and elsewhere we can work with the Communists. Let them come to Berlin. And there are even a few who say that it is true that communism is an evil system, but it permits us to make economic progress. Lass'sie nach Berlin kommen. Let them come to Berlin" (Sorensen, 1965).
Throughout the 1960s and 1970s, the wall was systematically improved, evolving from what started out as a few strands of barbed wire into a fortified, state-of-the-art nearly completely impervious barrier that eventually incorporated 12-foot-high high, 4-foot-wide cement walls, sophisticated electronic controls, flood lights, minefields, guard dogs, listening devices intended to detect digging, and automatically triggered machine guns. As the wall grew, escape attempts became more and more sophisticated, ranging from jumping from windows of buildings on the Eastern side, tunneling underneath, and even the video-taped flight of East German citizens by light aircraft (Buckley, 2004).
East German authorities eventually removed all the inhabitants of all buildings bordering the wall in East Berlin, sealing them up an incorporating parts of their structure as portions of the wall itself or simply blowing them up and dismantling them. Multiple layers were added to the East German side to provide a wide "no man's land" in between the inner and outer walls and approximately 200 German civilians lost their lives attempting to cross illegally into West Berlin in-between the erection of the wall in 1961 and its dismantling in 1989.
During the nearly three decades in the interim, approximately 5,000 civilians successfully escaped from East Berlin, including numerous East German border Guards, starting on August 15, 1961 only two days after it initial construction. Approximately one year later, the world watched an 18-year-old East German student, Peter Fechter bleed to death after having been shot by the border guards. In such situations, no rescue could be attempted without costing more lives, but the incident captured by the Western media increased international resolve against the Soviets (Buckley, 2004).
Resolution of Issues:
Throughout the nearly half-century-long Cold War between East and West, the military expenditures dominated the respective fiscal budgets of the U.S. And Soviet Union. As military technology evolved, military tactics demanded continual development of more and more sophisticated weapons and warning systems on both sides. However, what was constituted a drain on the U.S. economy virtually bankrupted the Soviet Union. Poverty, at least by comparison to living standards in the Western
Hemisphere, were dismal throughout the Soviet Communist sphere of influence (Buckley, 2004).
Furthermore, the strategic use of proxies to conduct war against enemies of the Soviet Union also helped bring about the eventual collapse of Communist Russia as a world power. Originally, the Soviets pioneered the use of proxies in the Cold war against the West, first in Korea and later in Vietnam. Ironically, it may have been the U.S. support of the Mujahedin in Afghanistan under the Reagan administration that was the beginning of the end for Soviet domination of Eastern Europe.
Undoubtedly, it was covert U.S. support of the Mujahedin that prolonged the very costly decade-war that began with the invasion of Afghanistan by Russia during the Carter administration and lasted almost to the end of the following decade. By the end of the 1980's the Soviets were becoming incapable of even paying their military personnel.
At the same time, government favoritism, corruption, and the marked difference between the lives of the high-level Communist Party members and those of Soviet citizens only further highlighted the fundamental inadequacies of the Soviet Union to provide the supposedly "better" lives possible under Communist principles. In that respect, the existence of a divided Germany, but more particularly, of a divided Berlin also continually highlighted the comparative freedoms available in the West and made it difficult for Soviet authorities to deny what they had always hoped to persuade Soviet citizens was merely Western "propaganda" about the benefits of Western-style democracy. The combination of economic inability to provide for the basic needs of most Soviet citizens, the impending deterioration of the once-mighty Soviet military forces, and persistent pressure from the world community lead, to a large degree, by President Ronald Reagan all combined, eventually culminating in the removal of Soviet-inspired restrictions on civilian travel between East and West Germany.
Speaking directly to the Soviet general Secretary almost twenty-four years to the day since John F. Kennedy's historic speech to East Berliners, on June 12, 1987, U.S. President Ronald Reagan seized the opportunity to make history in response to the political changes announced by Mikhail Gorbachev and the introduction of glasnost and perestroika. Speaking from the same spot as his predecessor in front of the Brandenburg Gate, President Reagan said:
And now the Soviets themselves may, in a limited way, be coming to understand the importance of freedom. We hear much from Moscow about a new policy of reform and openness. Some political prisoners have been released. Certain foreign news broadcasts are no longer being jammed. Some economic enterprises have been permitted to operate with greater freedom from state control.
Are these the beginnings of profound changes in the Soviet state? Or are they token gestures, intended to raise false hopes in the West, or to strengthen the Soviet system without changing it? We welcome change and openness; for we believe that freedom and security go together, that the advance of human liberty can only strengthen the cause of world peace. There is one sign the Soviets can make that would be unmistakable, that would advance dramatically the cause of freedom and peace. General Secretary Gorbachev, if you seek peace, if you seek prosperity for the Soviet Union and Eastern Europe, if you seek liberalization: Come here to this gate! Mr. Gorbachev, open this gate! Mr. Gorbachev, tear down this wall!" (RRF, 2008)
Shortly thereafter, Berliners were permitted to cross back and forth between East and West Berlin and the Berlin Wall was dismantled, marking the end of the Cold War as much as any other event. Retrospective Analysis and Conclusion:
Tensions that started with the very first attempts to share control over Germany posed some of the most delicate and potentially deadly consequences ever to face the international community. The division of Berlin nearly changed the Cold War into the eruption of a "hot" war several times, beginning with the thirteen-month-long1948 Soviet blockade of the city. Many retrospective analysts believe that but for the non-military tactical solution of the Berlin Airlifts, military conflict might very well have ensued, given the commitment of the Western allies not to capitulate to such overt and direct Soviet aggression or expansionism (Buckley, 2004).
Strategically, the Marshall Plan did, in fact, achieve its objective to a large extent, also playing a fundamental role in promoting and facilitating mutual cooperation among the European nations and substantially accelerating their economic recovery from wartime deprivations and destruction. In so doing, however, the U.S. simultaneously fanned the flames of antagonism from the Soviet perspective, mainly, because the social circumstances to which the Marshall Plan had publicly committed U.S. efforts and economic aid happened to be diametrically opposed to the conditions that Moscow hoped to maintain throughout as much of Europe as possible.
In fact, it was precisely poverty, hopelessness, dependency, and political chaos that presented the ideal social climate and conditions that favored Soviet efforts to depose existing political institutions and leaders and install proxy Soviet-style authorities under direct Soviet control (Sorensen, 1965). For that reason, the Soviets and their East German proxies were never able to stem the flow of German citizens out of East Germany and into West Berlin, where they sought entrance into the free world outside of the Soviet sphere of influence and the dismal social conditions upon whose maintenance any success of Communism depended. The wall itself was actually a last resort to avoid the continual embarrassment by the unending flow of East German citizens out of the country and out of the Communist system that was supposedly superior to Western-style democracy (Vance, 1974).
Both publicly, and very genuinely in principle, Kennedy strongly opposed the Berlin Wall, but privately, he recognized it as a device that actually stabilized the tensions between Eastern and Western forces over Berlin. For one thing, in 1961, the Joint Chiefs of Staff were intensely concerned over the prospect of an actual Soviet invasion and seizure of control over all of West Germany, let alone just West Berlin. By that time, U.S. military strategists had already begun relying on the concept of mutually assured destruction (MAD) with respect to the deterrence of direct Soviet aggression against American interests both on the Continental United States and in region under political contention in Germany (Kalb & Kalb, 1974; Sorensen, 1965).
In that respect, Kennedy was relieved that the Soviets had made such an effort to partition Berlin, primarily because it established fairly conclusively that the Soviet Union had no immediate intentions of actually overrunning Western military forces in Western Europe. At the time, the possibility of a Soviet capture of (all of) Berlin and a military invasion of Western Europe was a distinct possibility in the minds of U.S. military strategists. The fundamental concern was that NATO's exclusive reliance on its nuclear arsenal for deterrent constituted a very dangerous situation that could have required President Kennedy to choose between capitulating to Soviet aggression and initiating a third world war that would be fought with nuclear rather than conventional weapons (Buckley, 2004; Vance, 1974; Sorenson, 1965).
While the U.S. had maintained a significant lead on Soviet nuclear weapons capability, NATO forces were very significantly at a disadvantage in any conventional warfare between East and West in Europe. Consequently, had President Kennedy been faced with actual overt military hostility, the only military option would have been the use of tactical (i.e. battlefield) nuclear weapons, which, according to most military analysts, (both at the time, and now), would have quickly escalated into all-out strategic bombing, given the state of military strategy on the part of the rival superpowers during that era. From that perspective, while the Berlin Wall certainly represented the failure of Soviet-style Communism and the deprivation of human rights and self-determination, it may well have served an important function in decreasing the likelihood of all-out war between East and West during the period where it was, generally, more of a distinct possibility than any other time before or since.
References
Buckley, W.F. (2004). The Fall of the Berlin Wall. Hoboken, NJ, Wiley & Sons.
Feis, H. (1967). Churchill Roosevelt Stalin: The War They Waged and the Peace They Sought. Princeton, NJ: Princeton University Press.
Kalb, M., Kalb, B. (1974). Kissinger. Boston: Little Brown & Co.
Paul, J., Spirit, M. (2002). The Berlin Airlift. Retrieved November 19, 2008, at http://www.spiritoffreedom.org/airlift.html
Ronald Reagan Foundation (2008). 1987 Brandenburg Gate Speech. Retrieved November, 19, 2008, at http://www.reaganfoundation.org/reagan/speeches/wall.asp
Sorensen, T.C. (1965). Kennedy. New York: Harper & Row.
USAF Museum Online. (1998) General William H. Tunner. Retrieved November 19, 2008 at http://www.wpafb.af.mil/museum/history/korea/tunner.htm
Vance, C. (1983). Hard Choices: Critical Years in America's Foreign Policy. New York: Simon & Schuster.
---
Are you busy and do not have time to handle your assignment? Are you scared that your paper will not make the grade? Do you have responsibilities that may hinder you from turning in your assignment on time? Are you tired and can barely handle your assignment? Are your grades inconsistent?
Whichever your reason is, it is valid! You can get professional academic help from our service at affordable rates. We have a team of professional academic writers who can handle all your assignments.
Plagiarism free papers
Timely delivery
Any deadline
Skilled, Experienced Native English Writers
Subject-relevant academic writer
Adherence to paper instructions
Ability to tackle bulk assignments
Reasonable prices
24/7 Customer Support
Get superb grades consistently
Online Academic Help With Different Subjects
Literature
Students barely have time to read. We got you! Have your literature essay or book review written without having the hassle of reading the book. You can get your literature paper custom-written for you by our literature specialists.
Finance
Do you struggle with finance? No need to torture yourself if finance is not your cup of tea. You can order your finance paper from our academic writing service and get 100% original work from competent finance experts.
Computer science
Computer science is a tough subject. Fortunately, our computer science experts are up to the match. No need to stress and have sleepless nights. Our academic writers will tackle all your computer science assignments and deliver them on time. Let us handle all your python, java, ruby, JavaScript, php , C+ assignments!
Psychology
While psychology may be an interesting subject, you may lack sufficient time to handle your assignments. Don't despair; by using our academic writing service, you can be assured of perfect grades. Moreover, your grades will be consistent.
Engineering
Engineering is quite a demanding subject. Students face a lot of pressure and barely have enough time to do what they love to do. Our academic writing service got you covered! Our engineering specialists follow the paper instructions and ensure timely delivery of the paper.
Nursing
In the nursing course, you may have difficulties with literature reviews, annotated bibliographies, critical essays, and other assignments. Our nursing assignment writers will offer you professional nursing paper help at low prices.
Sociology
Truth be told, sociology papers can be quite exhausting. Our academic writing service relieves you of fatigue, pressure, and stress. You can relax and have peace of mind as our academic writers handle your sociology assignment.
Business
We take pride in having some of the best business writers in the industry. Our business writers have a lot of experience in the field. They are reliable, and you can be assured of a high-grade paper. They are able to handle business papers of any subject, length, deadline, and difficulty!
Statistics
We boast of having some of the most experienced statistics experts in the industry. Our statistics experts have diverse skills, expertise, and knowledge to handle any kind of assignment. They have access to all kinds of software to get your assignment done.
Law
Writing a law essay may prove to be an insurmountable obstacle, especially when you need to know the peculiarities of the legislative framework. Take advantage of our top-notch law specialists and get superb grades and 100% satisfaction.
What discipline/subjects do you deal in?
We have highlighted some of the most popular subjects we handle above. Those are just a tip of the iceberg. We deal in all academic disciplines since our writers are as diverse. They have been drawn from across all disciplines, and orders are assigned to those writers believed to be the best in the field. In a nutshell, there is no task we cannot handle; all you need to do is place your order with us. As long as your instructions are clear, just trust we shall deliver irrespective of the discipline.
Are your writers competent enough to handle my paper?
Our essay writers are graduates with bachelor's, masters, Ph.D., and doctorate degrees in various subjects. The minimum requirement to be an essay writer with our essay writing service is to have a college degree. All our academic writers have a minimum of two years of academic writing. We have a stringent recruitment process to ensure that we get only the most competent essay writers in the industry. We also ensure that the writers are handsomely compensated for their value. The majority of our writers are native English speakers. As such, the fluency of language and grammar is impeccable.
What if I don't like the paper?
There is a very low likelihood that you won't like the paper.
Reasons being:
When assigning your order, we match the paper's discipline with the writer's field/specialization. Since all our writers are graduates, we match the paper's subject with the field the writer studied. For instance, if it's a nursing paper, only a nursing graduate and writer will handle it. Furthermore, all our writers have academic writing experience and top-notch research skills.
We have a quality assurance that reviews the paper before it gets to you. As such, we ensure that you get a paper that meets the required standard and will most definitely make the grade.
In the event that you don't like your paper:
The writer will revise the paper up to your pleasing. You have unlimited revisions. You simply need to highlight what specifically you don't like about the paper, and the writer will make the amendments. The paper will be revised until you are satisfied. Revisions are free of charge
We will have a different writer write the paper from scratch.
Last resort, if the above does not work, we will refund your money.
Will the professor find out I didn't write the paper myself?
Not at all. All papers are written from scratch. There is no way your tutor or instructor will realize that you did not write the paper yourself. In fact, we recommend using our assignment help services for consistent results.
What if the paper is plagiarized?
We check all papers for plagiarism before we submit them. We use powerful plagiarism checking software such as SafeAssign, LopesWrite, and Turnitin. We also upload the plagiarism report so that you can review it. We understand that plagiarism is academic suicide. We would not take the risk of submitting plagiarized work and jeopardize your academic journey. Furthermore, we do not sell or use prewritten papers, and each paper is written from scratch.
When will I get my paper?
You determine when you get the paper by setting the deadline when placing the order. All papers are delivered within the deadline. We are well aware that we operate in a time-sensitive industry. As such, we have laid out strategies to ensure that the client receives the paper on time and they never miss the deadline. We understand that papers that are submitted late have some points deducted. We do not want you to miss any points due to late submission. We work on beating deadlines by huge margins in order to ensure that you have ample time to review the paper before you submit it.
Will anyone find out that I used your services?
We have a privacy and confidentiality policy that guides our work. We NEVER share any customer information with third parties. Noone will ever know that you used our assignment help services. It's only between you and us. We are bound by our policies to protect the customer's identity and information. All your information, such as your names, phone number, email, order information, and so on, are protected. We have robust security systems that ensure that your data is protected. Hacking our systems is close to impossible, and it has never happened.
How our Assignment  Help Service Works
You fill all the paper instructions in the order form. Make sure you include all the helpful materials so that our academic writers can deliver the perfect paper. It will also help to eliminate unnecessary revisions.
2.      Pay for the order
Proceed to pay for the paper so that it can be assigned to one of our expert academic writers. The paper subject is matched with the writer's area of specialization.
3.      Track the progress
You communicate with the writer and know about the progress of the paper. The client can ask the writer for drafts of the paper. The client can upload extra material and include additional instructions from the lecturer. Receive a paper.
4.      Download the paper
The paper is sent to your email and uploaded to your personal account. You also get a plagiarism report attached to your paper.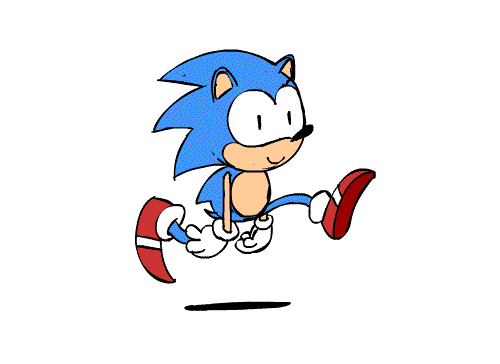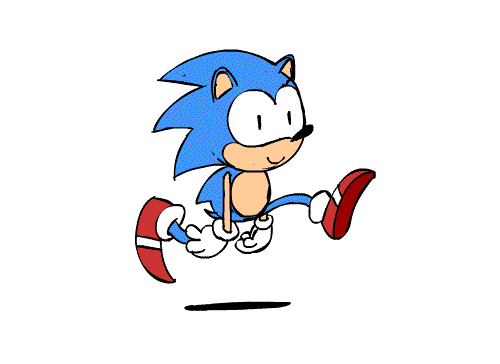 PLACE THIS ORDER OR A SIMILAR ORDER WITH US TODAY AND GET A PERFECT SCORE!!!
---