Projected Labor Shortages: Build a Bear Workshop
Current workplace
The workplace I chose to study is Build-a-Bear. Build-a-Bear has its headquarters in St. Louis, Missouri. It has locations all over the world, and operates those locations in two manners. The stores in North America, the United Kingdom, Ireland, and France are owned by the company. The stores in other international locations, including Australia, Belgium, Denmark, Germany, Japan, The Netherlands, Norway, South Korea, Russia, Singapore, South Africa, Sweden, Taiwan, and Thailand are franchise operations. As of 2008, Build-a-Bear had 1,200 full-time and 4,800 part-time employees. Build-a-Bear is considered one of the top employers in the United States because of its employee-friendly culture and benefits policy. The company emphasizes team work and strives to provide a supportive environment for its employees through its benefits program and flexibility. The corporate environment is very casual and supportive, people can bring dogs to work at the corporate office, and the atmosphere is friendly, warm, and tries to capture the childlike feel one has when walking into one of the company's retail locations.
The company has employees in three main areas: corporate, retail, and distribution. Therefore, job position greatly influences not only the skills required for the position, but also the availability of the labor market. While the jobs in all of these locations are different and have different requirements, all employees are eligible for benefits, which puts Build a Bear in a very competitive hiring position when compared to other retailers who depend upon part-time employees. Moreover, the company is expanding. For example, it just announced that it will open a location in Corpus Christi, Texas. Each time a store opens in a new market, the corporation must consider not only the national labor market, but also the local labor market to determine whether it will be able to meet its staffing needs. Staffing needs in local retail stores are frequently met by hiring very young people, such as high-school students, to work in the stores. However, those retail positions that are filled by young people in certain demographics are also frequently filled by post-retirement age workers in other markets, so that the labor market drain expected with retiring Baby Boomers could impact the company's business needs.
Projected shortages
It is important to understand how and why people are projecting labor shortages in order to understand how those shortages might impact Build a Bear:
According to the Employment Policy Foundation (EPF), a systemic labor shortage is expected to transform the workplace over the next 25 to 30 years as the gap between baby boomers and entrants of college-educated workers widens due to the boomers' mass retirements. If the U.S. economy continues to grow at three percent per year — the economy's consistent average since 1948 — the workforce will have to increase by 58 million employees over the next three decades if the same rate of productivity is maintained. Yet, if the current population trend continues, the number of workers will only increase by 23 million. This trend would create an overall U.S. labor shortage of 35 million workers" (Atwater & Jones, 2004).
These numbers probably seem absurd to people aware of the 2011 problem of unemployment. Obviously, the recession has had an impact on economic growth, which has driven up unemployment rates. However, unemployment rates disproportionately impact unskilled workers. Moreover, whether the recession will have a long-term impact on the economy's average growth is yet to be seen. If it does not have a major impact on economic growth, then there is clearly going to be a gap between the number of workers available and the number of workers needed. Moreover, "Most of these projected shortages are expected to involve workers having specific skills" (Atwater & Jones, 2004).
Build a Bear may not suffer a significant impact from this lack of available workers. After all, employs a large number of employees in a retail capacity. In fact, it has almost four times as many part-time employees, most of whom are employed in a retail capacity, than full-time employees. Those retail positions are generally going to be filled by unskilled laborer, employees who do not need to have any specialized training or education to perform their job duties. On the one hand, this means that there is a large pool of workers available for the positions, because workers are not limited by degree, specialized training, or experience. On the other hand, it means that there is a large amount of competition among employers; workers may have their choice from among various employers. Therefore, employers will have to increase their attractiveness to potential and current employees.
Furthermore, while Build a Bear's retail operations employ mostly entry-level, non-skilled employees, the same cannot be said for its retail management, corporate, and distribution employees. Approximately one-fifth of Build a Bear's employees are not in the entry-level range. Instead, they may be store managers, associate managers, corporate employees, and distribution warehouse employees. These employees are a step above the unskilled labor market, because their jobs require specialized skills, some that require tailored educations, in order for the worker to perform their jobs. This is an area where Build a Bear is particularly vulnerable, because it is the midlevel sector where future employee scarcity is thought to be the greatest problem. "Studies by both the U.S. Census Bureau and the United Nations assert that the supply of workers 25 to 44 years old will decline 15% over the current decade. That means there will be far fewer prospects to recruit for midlevel jobs- the core of the workforce" (Gibbon, 2004). Therefore, Build a Bear needs to ensure that it is able to recruit and retain these employees.
Changes needed
Build a Bear is already considered one of the best employers in the United States. Therefore, there are not many changes to suggest in its strategy, because it is already taking significant steps to ensure employee satisfaction. It offers benefits even to its part-time employees, which sets it apart from many of the competitive employers. For example, the average person seeking a job in a retail establishment may come across a Help Wanted notice in the window of a Build a Bear storefront, and may apply at other stores in the same shopping mall, which is where most Build a Bear stores are located. If the applicant is offered two positions, the availability of health benefits may be a deciding factor in the person choosing to work for Build a Bear. However, the fact is that many of the applicants will be covered under their parents' health insurance policies, so that the availability of those benefits might not be as attractive as other benefits that Build a Bear offers or could offer.
In fact, one of the primary challenges in the modern workplace is that that many employees feel no loyalty to their employers. There is a suggestion that over half of "workers are either actively seeking or passively considering different employment at any given time" (Gibbon, 2004). What Build a Bear needs to do is work on retaining quality employees. The fact that the majority of its workers are in retail positions implies a high turnover rate. Build a Bear already takes steps to treat their retail workers with some level of respect; for example, employees are given an extra paid day off in the month containing their birthdays. Perks like that, which are not matched by competing employers, help differentiate Build a Bear from other employers and inspire employer loyalty. Moreover, Build a Bear already tries to work with its retail level employees and help them progress in their careers; it offers scholarships to employees that are entering or attending college. However, one of the changes that Build a Bear could implement would be to offer a greater number of scholarships, but limit their recipients to business majors. They could tie some of those scholarships to internship opportunities as assistant managers or managers at retail stores or at the corporate location, fostering a symbiotic relationship with their employees. The more clear it is that an entry-level employee can not only progress up the ladder at Build a Bear, but it encouraged to follow that pathway, the more employee loyalty one may expect to find.
Furthermore, store-level hiring employees, like managers and assistant managers, need to approach the hiring of retail employees in the same way that a corporate-level recruiter would approach recruitment and retention. Looking at making sure that all employees have the same type of expectations of their employment experience as higher-up employees becomes important when attempting to hire and retain those employees. That is not to suggest that retail clerks are going to expect the same salaries or perks as executives, but that they should expect to like their jobs and "nowadays, recruiters need to be able to: 1. Create an image and brand for their organization. 2. Market and sell the organization and the functions within it. 3. Become masters of identifying and tapping diverse sources of talent. 4. Understand the power of competitive intelligence. 5. Focus on relationships and candidate experience to build talent pools or communities. 6. Measure the impact of what they do" (Wheeler, 2004).
Trends
One of the ways to understand how to recruit the appropriate workers is to understand the trends that impact the available workforce. According to Hankin, there are five major emerging workforce trends: longevity more varied household types, generations, diversity, and trust, respect and ethics (Hankin, 2005). The aging population is an important part of this trend, because it has changed the nature of the modern workforce. "Right now there are four generations working side by side, each with differing perspectives, needs, and expectations. As the aging workforce moves closer to retirement, the younger generations are quickly becoming the majority of the prime-age workforce. This generational shift is going to reshape the numbers, values, and norms of the workforce in ways that every business leader focused on staffing strategy must consider" (Tulgan, 2004).
What this may mean is that workplaces need to brand themselves differently for different groups of potential employees. In fact, "it is unlikely that an organization will be able to institute significant change initiatives without changing its identity and an organization with multiple identities will likely have greater success in embracing such change initiatives as members will not be as protective of a core identity and more open to multiple viewpoints" (Hozinger & Dhalla, 2007). Knowing that different emerging groups will have different needs and that these needs may come in conflict should help human resources in recruitment and retention.
Diversity, ethics, and respect in the workplace
In fact one of the things that employers need to understand is that the modern workplace is going to be a place of diversity. Moreover, this diversity can play an important role in the company's success. However, many workplaces are not as diverse as they will need to become in the next few years, and many employees may resist the transition to diversity. Employers need to understand that diversity is a wonderful goal, but that it may not occur naturally or with ease. On the contrary, "to successfully transition to a diverse workforce, training should include all employees and not just management. The most effective approaches include integrated training in a series of seminar-type programs that focus on employees as individuals and not as members of groups. They also emphasize that diversification is going to affect everybody, not just one segment of the company — members of minority groups need to be aware of the effects they have on the dominant group, and vice versa. Training should be a recurring effort, and the outcome should be monitored. Diversity management programs with accountability are most successful" (Hoover, Will, & Milligan, 2007).
Another crucial element for the modern workplace is to foster an ethical workplace. Corporate America is full of stories of employers mistreating employees. They may literally steal from their employees, subject them to mistreatment, and discard them at the first opportunity to save money. These scandals, along with the troubled economy, have given employees very little confidence in employers. Knowing that they work in an ethical environment can increase employee confidence, which helps with both recruitment and retention. Hallmarks of an ethical work environment include companies that adhere to industry standards as well as legal standards, follow all safety issues, encourage employee reporting of any ethical violations, and have an open-door policy for employees who have ethical concerns.
Another hallmark of a good work environment is respect. Of course, employers should demand that its employees treat one another with respect, and also demand that customers treat employees with respect. However, it is difficult to mandate feelings of respect, even if one can monitor behavior so that it appears respectful. One of the things that can build respect in the workplace is when a workplace shows that respect for the community. Many corporations have been pushing social responsibility. Build a Bear already emphasizes community involvement. Build a Bear donates significant amounts of money to charities, particularly children's charities. It makes donations to schools and organizations. It sells special stuffed animals linked to different charitable organizations. It holds events that donate animals to children in need. It will hold fundraisers for qualified charitable organizations. In many of these programs, Build a Bear employees directly participate in the company's efforts to give back to the community. Moreover, they are compensated for their community involvement. This is akin to the growing trend for companies to pay employees for their volunteer service. Jones discovered that employees respond favorably to companies that promote volunteerism in the community, so that one would expect these existing programs, and any expansion to those programs, to increase Build a Bear's employee retention rates (Jones, 2010).
Recommendations
Build a Bear is already considered one of the best employers in the country. It does a good job of keeping its employees happy in their employment. It does need to realize that there is an aging population that could play a critical part of the workforce at all different levels of the organization. One of these trends is recognizing that the workforce is aging. In fact, "the single most-significant trend facing our society in general- and employers in particular- is the increasing life expectancy" (Hankin, 2005). Build a Bear's retail associates have traditionally been younger people, but the aging population means that more elderly workers will be transitioning out of full-time employment and looking for the type of part-time jobs that make up the bulk of Build a Bear's employment opportunities. Preparing for that transition in the work environment, as well as building up the opportunities for younger employees to build lifelong careers with the company can enhance Build a Bear's ability to keep its workforce in the face of heightened competition.
References
Atwater, D. & Jones, A. (2004). Preparing for a future labor shortage: How to stay ahead of the curve. Graziadio Business Review, 7(2). Retrieved from http://gbr.pepperdine.edu/2010/08/preparing-for-a-future-labor-shortage/
Gibbon, T. (2004). Employer-branding: The last legal advantage in winning the war for talent.
In N.C. Burkholder, P.J. Edwards, & L. Sartain (Eds.), On staffing: advice and perspectives from HR leaders (pp.35-47). Hoboken, NJ: John Wiley & Sons.
Guaglianone, D. (2004). How to make trends and influence strategy: Becoming an effective leader of the recruiting function. In N.C. Burkholder, P.J. Edwards, & L. Sartain (Eds.), On staffing: advice and perspectives from HR leaders (pp.372-381). Hoboken, NJ: John Wiley & Sons.
Hankin, H. (2005). The new workforce: Five sweeping trends that will shape your company's future. New York: American Management Association.
Holzinger, I. & Dhalla, R. (2007). Multiple identities in organizations: The effects of diversity on organizational identity. The International Journal of Diversity, 7(5), 43-50.
Hoover, K. Will, J., & Milligan, T. (2007) Understanding and preparing for the emerging diversity in the workplace: A case study. The International Journal of Diversity, 6(5), 55-62.
Jones, D.A. (2010). Does serving the community also serve the company? Using organizational identification and social exchange theories to understand employee responses to a volunteerism programme. Journal of Occupational and Organizational Psychology, 83(4), 857-878.
Tulgan, B. (2004). Generational shift. In N.C. Burkholder, P.J. Edwards, & L. Sartain (Eds.),
On staffing: advice and perspectives from HR leaders (pp.12-18). Hoboken, NJ: John Wiley & Sons.
Wheeler, K. (2004). Leadership and recruiting. In N.C. Burkholder, P.J. Edwards, & L. Sartain
(Eds.), On staffing: advice and perspectives from HR leaders (pp.64-67). Hoboken, NJ: John Wiley & Sons.
---
Are you busy and do not have time to handle your assignment? Are you scared that your paper will not make the grade? Do you have responsibilities that may hinder you from turning in your assignment on time? Are you tired and can barely handle your assignment? Are your grades inconsistent?
Whichever your reason is, it is valid! You can get professional academic help from our service at affordable rates. We have a team of professional academic writers who can handle all your assignments.
Plagiarism free papers
Timely delivery
Any deadline
Skilled, Experienced Native English Writers
Subject-relevant academic writer
Adherence to paper instructions
Ability to tackle bulk assignments
Reasonable prices
24/7 Customer Support
Get superb grades consistently
Online Academic Help With Different Subjects
Literature
Students barely have time to read. We got you! Have your literature essay or book review written without having the hassle of reading the book. You can get your literature paper custom-written for you by our literature specialists.
Finance
Do you struggle with finance? No need to torture yourself if finance is not your cup of tea. You can order your finance paper from our academic writing service and get 100% original work from competent finance experts.
Computer science
Computer science is a tough subject. Fortunately, our computer science experts are up to the match. No need to stress and have sleepless nights. Our academic writers will tackle all your computer science assignments and deliver them on time. Let us handle all your python, java, ruby, JavaScript, php , C+ assignments!
Psychology
While psychology may be an interesting subject, you may lack sufficient time to handle your assignments. Don't despair; by using our academic writing service, you can be assured of perfect grades. Moreover, your grades will be consistent.
Engineering
Engineering is quite a demanding subject. Students face a lot of pressure and barely have enough time to do what they love to do. Our academic writing service got you covered! Our engineering specialists follow the paper instructions and ensure timely delivery of the paper.
Nursing
In the nursing course, you may have difficulties with literature reviews, annotated bibliographies, critical essays, and other assignments. Our nursing assignment writers will offer you professional nursing paper help at low prices.
Sociology
Truth be told, sociology papers can be quite exhausting. Our academic writing service relieves you of fatigue, pressure, and stress. You can relax and have peace of mind as our academic writers handle your sociology assignment.
Business
We take pride in having some of the best business writers in the industry. Our business writers have a lot of experience in the field. They are reliable, and you can be assured of a high-grade paper. They are able to handle business papers of any subject, length, deadline, and difficulty!
Statistics
We boast of having some of the most experienced statistics experts in the industry. Our statistics experts have diverse skills, expertise, and knowledge to handle any kind of assignment. They have access to all kinds of software to get your assignment done.
Law
Writing a law essay may prove to be an insurmountable obstacle, especially when you need to know the peculiarities of the legislative framework. Take advantage of our top-notch law specialists and get superb grades and 100% satisfaction.
What discipline/subjects do you deal in?
We have highlighted some of the most popular subjects we handle above. Those are just a tip of the iceberg. We deal in all academic disciplines since our writers are as diverse. They have been drawn from across all disciplines, and orders are assigned to those writers believed to be the best in the field. In a nutshell, there is no task we cannot handle; all you need to do is place your order with us. As long as your instructions are clear, just trust we shall deliver irrespective of the discipline.
Are your writers competent enough to handle my paper?
Our essay writers are graduates with bachelor's, masters, Ph.D., and doctorate degrees in various subjects. The minimum requirement to be an essay writer with our essay writing service is to have a college degree. All our academic writers have a minimum of two years of academic writing. We have a stringent recruitment process to ensure that we get only the most competent essay writers in the industry. We also ensure that the writers are handsomely compensated for their value. The majority of our writers are native English speakers. As such, the fluency of language and grammar is impeccable.
What if I don't like the paper?
There is a very low likelihood that you won't like the paper.
Reasons being:
When assigning your order, we match the paper's discipline with the writer's field/specialization. Since all our writers are graduates, we match the paper's subject with the field the writer studied. For instance, if it's a nursing paper, only a nursing graduate and writer will handle it. Furthermore, all our writers have academic writing experience and top-notch research skills.
We have a quality assurance that reviews the paper before it gets to you. As such, we ensure that you get a paper that meets the required standard and will most definitely make the grade.
In the event that you don't like your paper:
The writer will revise the paper up to your pleasing. You have unlimited revisions. You simply need to highlight what specifically you don't like about the paper, and the writer will make the amendments. The paper will be revised until you are satisfied. Revisions are free of charge
We will have a different writer write the paper from scratch.
Last resort, if the above does not work, we will refund your money.
Will the professor find out I didn't write the paper myself?
Not at all. All papers are written from scratch. There is no way your tutor or instructor will realize that you did not write the paper yourself. In fact, we recommend using our assignment help services for consistent results.
What if the paper is plagiarized?
We check all papers for plagiarism before we submit them. We use powerful plagiarism checking software such as SafeAssign, LopesWrite, and Turnitin. We also upload the plagiarism report so that you can review it. We understand that plagiarism is academic suicide. We would not take the risk of submitting plagiarized work and jeopardize your academic journey. Furthermore, we do not sell or use prewritten papers, and each paper is written from scratch.
When will I get my paper?
You determine when you get the paper by setting the deadline when placing the order. All papers are delivered within the deadline. We are well aware that we operate in a time-sensitive industry. As such, we have laid out strategies to ensure that the client receives the paper on time and they never miss the deadline. We understand that papers that are submitted late have some points deducted. We do not want you to miss any points due to late submission. We work on beating deadlines by huge margins in order to ensure that you have ample time to review the paper before you submit it.
Will anyone find out that I used your services?
We have a privacy and confidentiality policy that guides our work. We NEVER share any customer information with third parties. Noone will ever know that you used our assignment help services. It's only between you and us. We are bound by our policies to protect the customer's identity and information. All your information, such as your names, phone number, email, order information, and so on, are protected. We have robust security systems that ensure that your data is protected. Hacking our systems is close to impossible, and it has never happened.
How our Assignment  Help Service Works
You fill all the paper instructions in the order form. Make sure you include all the helpful materials so that our academic writers can deliver the perfect paper. It will also help to eliminate unnecessary revisions.
2.      Pay for the order
Proceed to pay for the paper so that it can be assigned to one of our expert academic writers. The paper subject is matched with the writer's area of specialization.
3.      Track the progress
You communicate with the writer and know about the progress of the paper. The client can ask the writer for drafts of the paper. The client can upload extra material and include additional instructions from the lecturer. Receive a paper.
4.      Download the paper
The paper is sent to your email and uploaded to your personal account. You also get a plagiarism report attached to your paper.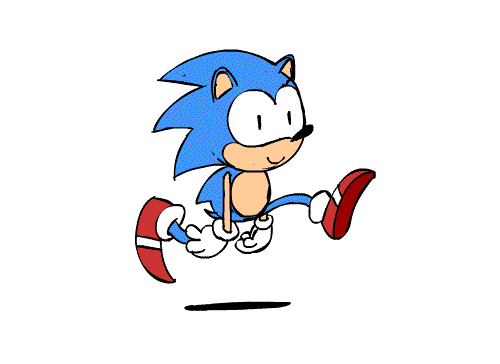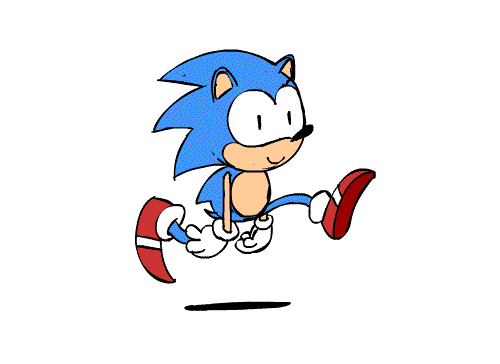 PLACE THIS ORDER OR A SIMILAR ORDER WITH US TODAY AND GET A PERFECT SCORE!!!
---