Public Health Preparedness
The concept of 'public health preparedness' (PHP) has been garnering recognition worldwide, given the global-scale threats which are constantly encountered by professional healthcare organizations, including bioterrorism, Ebola, the West Nile Virus, and influenza. Preparedness approaches have brought about improvements in the overall healthcare system, by enabling swifter responses to diverse kinds of hazards across the globe. A majority of PHP measures adopted in America are government-judged; this gives rise to concerns pertaining to militarization. Still, preparedness programs in other country-level settings don't essentially indicate comparable implications. The global significance of health sector preparedness has served to increase governmental need of resolving the concern by means of financing, advances, and maintenance approaches which aid speedy response to every kind of crisis. However, akin to all other ideas, the PHP concept is also accompanied by certain major challenges, like the threat of public health militarization. Yet the associated advantages prevail over the identified concerns, given its inclusive healthcare approach spanning from staff and organization-level capabilities to better crisis response and systems-level tactics.
Introduction
PHP (public health preparedness) represents societies', healthcare systems' and people's ability of safeguarding, preventing, instantly reacting to or recovering from health concerns in a timely manner. It involves averting unforeseen threats which overpower everyday capabilities. In certain cases, PHP has been construed as public health related crisis/emergency preparation (PHEP); e.g., epidemiologic and surveillance activities for identifying, supervising and examining likely health hazards, and information development and exchange with the masses (Nelson et al., 2007). One may also regard PHEP as being the ability of healthcare and public health systems, persons and communities to avert, safeguard from, react speedily to, and effectively recuperate from health crises, especially such crises whose sheer magnitude, unpredictable nature or timing jeopardize and overpower everyday capacities (Moore et al. 2010). The preparedness process involves an ongoing, organized procedure of devising and executing, which is reliant on gauging performance and adopting corrective action.
Preparation for the many events which might affect health has been explained to be an 'all-hazards' strategy, emphasizing the significance of making sure the system is ready for various likely threats. Several sectors exist with crisis preparation and response responsibilities, but actions undertaken for preparing for and reacting to crises' population health effects fall in the PHEP domain (Moore et al. 2007). Take, for example, the 2003 SARS (Severe Acute Respiratory Syndrome) epidemic. Canada's public health infrastructure revealed certain gaps, which included coordinated surveillance structures to identify outbreaks, and public communication (Nelson et al. 2007).
In modern times, the domain of public health has been garnering increased focus given the global illness epidemiology. With the emergence of novel ailments, resurfacing of a few older ones, and development of ailments limiting therapeutic responses, this domain has been adopting measures which try to guarantee the popular sector keeps up with the transformations. The main approach adopted by professional organizations involves PHP. For accomplishing this, public health organizations have been increasingly joining together with military organizations, non-governmental organizations, law enforcers and other organizations that deliver vital information for dealing with diverse kinds of concerns in the area of public health. In America, for example, this move has increased public health organizations' cooperation with emergency management, police and armed forces organizations, to a level that has reached the nation's foremost Cold War-era bio-preparedness episode. The Canadian federal reaction after the SARS outbreak revolved around the institution of a PHA (Public Health Agency) at the national level, together with integrating it into a wider country security strategy. On the global level, the World Health Organization (WHO) has been expending more efforts into the area of reinforcing international PHP and response (Moore et al. 2007).
Importance of public health preparedness
For over ten years, crisis preparation and response capability for crises having health repercussions has received considerable investment and focus. The significance sound health crisis preparation and response infrastructure has is underlined by fresh international cases like the West African Ebola spate, the Middle Eastern Respiratory Syndrome Coronavirus, railway derailments and other technical-industrial accidents, and environmental calamities like floods.
On the whole, public health attempts at being informed by ideal accessible evidence, with the existence of an appetite for more accurate types of proofs (Khan et al., 2015). Efficient PHEP and response structures prove vital to the mitigation of all-hazards crises' population health effects. But PHEP's evidence base isn't sound. Prior analyses depict a significant share of unreliable hearsay event reporting (Nelson et al. 2007). For examining the research pool minus the anecdotes and acquiring a better grasp of the systematic and preliminary PHEP research, a scoping analysis has been carried out with the following goals: 1) Coming up with a thematic, preliminary research-focused chart; and 2) Utilizing the map for informing and guiding a comprehension of PHP practice and research related knowledge differences.
Public health preparedness stakeholders
Societal preparation is not only a governmental obligation. Rather, engaged, dynamic, trained citizens, enterprises and non-government organizations need to contribute as well. This facet of the description has been informed by a huge part of preliminary response (like search-and-rescue, first aid, etc.) being offered by civilians before response authorities arrive at the scene. The involvement of various players to contribute to the PHEP process necessitates coordination. Therefore, based on the definition, PHEP is a "well-organized" endeavor wherein the efforts of partners are assumed bearing in mind the way they play a part in the overall system (Nelson et al. 2007).
Roughly two-hundred specialists in the area, from professional and federal level entities like the CDC (Centers for Disease Control and Prevention) make up the stakeholders. Federal-level organizations that participate dynamically in this process include the Health and Human Services Assistant Response and Preparedness Secretary's Office, Homeland Security's Health Affairs Office and Federal Emergency Management Agency (FEMA), and the Transportation Department's National Highway Traffic Safety Administration. Additionally, CDC joined forces with the National Emergency Management Association, American Hospital Association, National Public Health Information Coalition, Association of Public Health Laboratories, Council of State and Territorial Epidemiologists and other national associations. Lastly, it teamed up with the National Association of County and City Health Officials (NACCHO), the Association of State and Territorial Health Officials (ASTHO), and other such national partners for engaging the local and state practice circles (Eisenstein et al., 2014).
The collaboration commenced in January of 2010, when agents from the CDC and other specialists in the area started joining forces for developing PHP capacities. In the course of the following year, CDC organized specialist working sessions on a weekly basis for formulating recommendations for chosen capacities, resource aspects and capacity functions' scopes. The work was examined widely with numerous important stakeholders all through the process.
Approaches to PHP
• The logic model approach
This approach recognizes empirical aspects that have a positive role to play in response results. They state targets, recognize preparation ability, as well as enable PHP system assessment of scopes and abilities as result substitutions, such that proofs exist to support the link between scopes, abilities, and results. Choosing a common collection of scopes and abilities for measuring enables comparisons with time as well as among Member States; this proves crucial to improving knowledge and outcome-sharing from all the above strategies (Eisenstein et al., 2014). One "systems thinking" example, logic models, are representative of the entire system rather than simply the gaps (like the GHSA (Global Health Security Agenda) framework). For exhibiting maximum effectiveness, logic models ought to be as straightforward as can be, covering only key system elements rather than all the elements. Furthermore, capabilities ought to be indicated sufficiently generally to enable their evaluation in diverse settings and scenarios, whilst still having meaning in other settings and scenarios (Pine et al. 2014).
Logic models commence with a preparation model designed initially for capturing readiness enterprise aspects in America and adapting it by employing the strategies outlined below. Firstly, for better understanding PHEP capabilities necessary in a European setting, the outcomes from a review of the literature pertaining to a total of 6 European cross-border incidents were analyzed. These incidents included biohazards (a 2011 Shiga toxin-generating E.coli eruption and the 2009-10 H1N1 epidemic), natural disasters (the 2003 heat wave that affected numerous nations in Europe and the 2010 Icelandic volcanic ash cloud), and chemical hazards (the 2008 Chinese-origin melamine milk contamination and the 2010 Hungarian red sludge reservoir breach that threatened the Danube river). The examination didn't aim at criticizing incident response; rather it attempted to identify demanded PHEP capabilities or those which allowed better response (Eisenstein et al., 2014).
• Value based Approach
Such scientific proofs on diverse preparation undertakings' relative advantages and expenses is greatly significant to value-based system development. The approach may aid in improving finance mix to target resources in the areas they are most necessary. One example of such a strategy may be seen in Stewart and Mueller's latest study where they have endeavored to resolve the issues. Is emergency preparedness cost with respect to averting and alleviating terrorist activities inconsistent with the risks linked to other natural hazards? While investing in defense against terrorists is a politically accepted idea, reasonable questions may be raised regarding how cost-effective such activities are as compared to other activities (Pines et al. 2014). As has been observed by Steward and Mueller, homeland security related policy debates are guided more by fear, pork-barrel policies, insisting on an unachievable immunity and opinions with regard to prior errors, than by painstaking examination. The scholars establish a basis for risk quantification and assessment, establishment of risk acceptance conditions, and determination of potential risk alleviation using a novel security measure. Such an approach may be highly valuable when it comes to deciding the right priorities when allocating resources towards preparedness (Pine et al. 2014).
Elements of Public Health Emergency Preparedness
The small collection of action-focused aspects reveals the tasks jurisdictions must perform for accomplishing the above PHEP vision, with individual aspects reflecting distinct, quantifiable PHEP components. For being ready for effective response to PHEs, societies need to acquire requisite skills for carrying out all specified tasks. The elements encompass the following three categories: pre-arranged, organized swift-response capacity; wholly-staffed, competent labor force; and quality enhancement and answerability.
1. Pre-arranged, organized swift-response capacity
The components include evaluating community features for identifying and dealing with planning related gaps. These offer true, reliable public messages in times of crises. The last aspect of the category entails developing and maintaining disaster-resistant supply chains. (Nelson et al. 2007).
2. Wholly-staffed, competent labor force
The second aspect, the presence of operations-prepared volunteers and employees, highlights the necessity of developing individuals capable of optimal performance even in demanding situations; this constitutes a novel public healthcare worker role. Another aspect within this group, leadership, necessitates action on the part of jurisdictions to both hire powerful leaders in public health leaders and develop their leadership capacity. This intends to underline leadership contribution to PHEP capacity development and sustenance instead of simply handling upcoming event response (Nelson et al. 2007).
3. Quality enhancement and answerability
The last group of components deals with quality enhancement and answerability, including examination, practice, and improvements to PHEP on the basis of actual events, training, and drills; institution of management and performance measurement structures for informing the masses on system performance as well as offering incentives to improve; and incorporating systems for guaranteeing financial accountability. Further, the quality enhancement tenet is apparent in a majority of other components that direct communities to formulate, try out, and hone different competences (Nelson et al. 2007).
Scope of preparedness training
Adequate public health concern responses necessitate comprehensive preparation for ensuring maximum efficacy. Studies reveal that in the absence of an adequate grasp of research, preparation plans need appropriate training capability (Potter et al. 2010). Training initiatives were developed via a string of processes customized for public health workers in the last ten years (Moore et al. 2007). The first step of this cycle is a needs appraisal on the basis of enrollees' performance of the duties and tasks assigned to them; these form the basis of curriculum formulation. Curricula are tailored for different formats and media, which includes combining distance-learning, self-instructional, trainer-mediated, and direct face-to-face learning. The last stage of this cycle involves assessing training outcomes for achieving initiative improvements. This forms the basis when it comes to periodically reassessing training priorities and requirements. EBGC employs the above stages as their background to classify and distinguish techniques and purposes put forward in published reports on training (Potter et al. 2010).
Challenges of public health preparedness
The chief challenge encountered by historically government-financed services like emergency preparedness is: the system developed for ensuring national-level preparation has been jeopardized by the problems of de-prioritization and budget cutbacks (Pine et. al. 2013).
1. Lack of evidence for informing and driving practice
In spite of allocations towards PHEP operational capability, one constant challenge is the lack of evidence for informing and driving practice. Evidence-based practice strategies in the area are considered vital, besides established practice within the associated domains of healthcare decision-making and evidence-based treatments. Informed or evidence-based public health practice includes integrating scientific proofs into program choice and execution, progress assessment, and policy formulation (Moore et al. 2007). But within the PHEP arena, hearsay reactions to latest events have normally been utilized as the ideal science at hand. An analysis of UK-based emergency planning works reveals event reports dominate these published works. This may prove problematical as one might not be able to generalize results and conclusions to other contexts, groups of individuals, programs, or exposures.
2. Financing
Typically, preparedness financing increases greatly following public health crises, and diminishes only when financial tightening occurs or after interest reduces over time. The approach results in inefficiencies and issues with planning on account of the sponsoring's short time limit. But there are numerous models with potential wherein local populations have discovered means of sustaining preparedness via private-public partnership (PPP), resource-sharing and local taxes. Financing employs curbs that are considered a key barrier to crisis preparation and response. Finances are allocated expressly for a given public health crisis (for instance, H1N1), rather than with a general aim of preparation improvement (Savoia et al. 2009).
3. Measuring Preparedness
A key challenge linked to gauging preparedness advantages and expenses is merely concurring on the definition of 'preparedness'. This challenge partly involves the broad gamut of activities likely to fall under the scope of emergency preparedness improvement. This may encompass activities like process/system modifications, physical investments, and training (Eisenstein et al., 2014). Nelson and colleagues, for example, present the following definition of public health emergency preparedness (PHEP): PHEP represents healthcare and public health circles', workers' and systems' capability of averting, reacting to, safeguarding from, and recuperating from health crises, especially crises whose magnitude, unpredictable nature and timing jeopardize and overpower everyday capabilities. Preparedness entails an ongoing, organized planning and execution process dependent on performance measurement and adopting corrective steps. Such diversity makes coming up with a proper definition problematic, besides also rendering it harder to come up with a combination of objective measurements for utilization when assessing investment efficacy during preparedness activities (Savoia et al. 2009).
4. Inadequate public health crisis cases
A second challenge when gauging preparedness activity efficacy is linked to the rare occurrence of serious public health crises. Theoretically, one can assess preparedness investment efficacy using adequate result measures like property protected, response times, and so forth. However, serious public health crises' heterogeneousness and rarity often impedes the type of all-encompassing empirical examination necessary for offering the type of evidence utilized for assessing efficacy within other contexts (Eisenstein et al., 2014), which has coerced preparedness activity assessments to depend on qualitative techniques such as case studies. An analysis of PHEP evidence between 1997 and 2008 discovered that most efforts in this field were short of a meticulous design. Other works discovered that where measures existed and were employed, diverse measures could offer extremely unbalanced preparedness evaluations. All this has played a part in an overall absence of scientific agreement on the best techniques to achieve preparedness improvements (Eisenstein et al., 2014).
5. Comprehensive PHE response strategy
Sound PHE response is a complicated, intricate and inclusive activity impacting performance measure preparation. Given its complicated nature and the inability to identify the counterfactual situation, ascertaining the ideal potential response to any given circumstance may prove tough (Eisenstein et al., 2014). A strategy that works for a particular community might not work for another. Preparedness components to be gauged as well as performance levels necessary to achieve improvements remain unclear. For instance, would increasing lab capacity have improved the 2009 H1N1 response? If so, what level of improvement would be needed in promptness or output for witnessing quantifiable change? Thirdly, public health structures have a multidisciplinary, multi-jurisdictional nature; thus system-level preparation isn't essentially a mere summation of the components (Eisenstein et al., 2014). Public health frameworks incorporate both national efforts and global and subnational systems and institutions which differ greatly from one nation to the next. Besides the elementary infrastructure, systems promoting PHP include partner organizations like emergency healthcare service organizations; healthcare delivery institutions; public safety organizations; environment protection and agricultural organizations; and other organizations which may not deem themselves to have any role in public health. Owing to such a diverse collection of relationships, PHP related answerability and responsibility is distributed over several parties, which may complicate the determination of partner performance measurement and assessment of individual partners' role in the overall preparedness enterprise (Savoia et al. 2009).
Conclusion
Scarce empirical work helps understand the effect of preparedness investments on communities' capacity of dealing with routine problems like emergency room crowding or coordinating community efforts within other public health areas. Definitely, the spillover impacts of collaborating coalitions or groups' capacity of discussing preparedness, which is clearly a matter of collective interest, are probably highly salient. However, scant empirical efforts have been expended in valuing or measuring these groups' contribution to broader routine problems (Moore et al. 2007). The issues come with major consequences, as a precise investment advantage evaluation is critical to justifying the stable, continued investment necessary for maintaining a particular degree of preparedness. Following 9/11, considerable public investment within America was directed towards enhancing national capacity of responding to terror attacks. Following this investment was a drive to illustrate the effect these investments had on one's PHE response capacity (Eisenstein et al., 2014).
References
Eisenstein, R., Finnegan, J. R., & Curran, J. W. (2014). Contributions of Academia to Public Health Preparedness Research. Public Health Reports, 129(Suppl 4), 5 — 7.
Khan, Y., Fazli, G., Henry, B., de Villa, E., Tsamis, C., Grant, M., & Schwartz, B. (2015). The Evidence Base of Primary Research in Public Health Emergency Preparedness: A Scoping Review and Stakeholder Consultation. BMC Public Health, 15, 432. http://doi.org/10.1186/s12889-015-1750-1
Moore, S., Mawji, A., Shiell, A., & Noseworthy, T. (2007). Public Health Preparedness: A Systems-Level Approach. Journal of Epidemiology and Community Health, 61(4), 282 — 286. http://doi.org/10.1136/jech.2004.030783
Nelson, C., Lurie, N., Wasserman, J., & Zakowski, S. (2007). Conceptualizing and Defining Public Health Emergency Preparedness. American Journal of Public Health, 97(Suppl 1), S9 — S11. http://doi.org/10.2105/AJPH.2007.114496
Pines J., Pilkington W., Seabury S (2014). Emergency Preparedness Capacity and Capability in the United States: Value-Based Models for Sustaining. University of Southern California. Los Angeles, CA
Potter, M. A., Miner, K. R., Barnett, D. J., Cadigan, R., Lloyd, L., Olson, D. K., . . . Shoaf, K. (2010). The Evidence Base for Effectiveness of Preparedness Training: A Retrospective Analysis. Public Health Reports, 125(Suppl 5), 15 — 23.
Savoia, E., Rodday, A. M., & Stoto, M. A. (2009). Public Health Emergency Preparedness at the Local Level: Results of a National Survey. Health Services Research, 44(5 Pt 2), 1909 — 1924. http://doi.org/10.1111/j.1475-6773.2009.01009.x
---
Are you busy and do not have time to handle your assignment? Are you scared that your paper will not make the grade? Do you have responsibilities that may hinder you from turning in your assignment on time? Are you tired and can barely handle your assignment? Are your grades inconsistent?
Whichever your reason is, it is valid! You can get professional academic help from our service at affordable rates. We have a team of professional academic writers who can handle all your assignments.
Plagiarism free papers
Timely delivery
Any deadline
Skilled, Experienced Native English Writers
Subject-relevant academic writer
Adherence to paper instructions
Ability to tackle bulk assignments
Reasonable prices
24/7 Customer Support
Get superb grades consistently
Online Academic Help With Different Subjects
Literature
Students barely have time to read. We got you! Have your literature essay or book review written without having the hassle of reading the book. You can get your literature paper custom-written for you by our literature specialists.
Finance
Do you struggle with finance? No need to torture yourself if finance is not your cup of tea. You can order your finance paper from our academic writing service and get 100% original work from competent finance experts.
Computer science
Computer science is a tough subject. Fortunately, our computer science experts are up to the match. No need to stress and have sleepless nights. Our academic writers will tackle all your computer science assignments and deliver them on time. Let us handle all your python, java, ruby, JavaScript, php , C+ assignments!
Psychology
While psychology may be an interesting subject, you may lack sufficient time to handle your assignments. Don't despair; by using our academic writing service, you can be assured of perfect grades. Moreover, your grades will be consistent.
Engineering
Engineering is quite a demanding subject. Students face a lot of pressure and barely have enough time to do what they love to do. Our academic writing service got you covered! Our engineering specialists follow the paper instructions and ensure timely delivery of the paper.
Nursing
In the nursing course, you may have difficulties with literature reviews, annotated bibliographies, critical essays, and other assignments. Our nursing assignment writers will offer you professional nursing paper help at low prices.
Sociology
Truth be told, sociology papers can be quite exhausting. Our academic writing service relieves you of fatigue, pressure, and stress. You can relax and have peace of mind as our academic writers handle your sociology assignment.
Business
We take pride in having some of the best business writers in the industry. Our business writers have a lot of experience in the field. They are reliable, and you can be assured of a high-grade paper. They are able to handle business papers of any subject, length, deadline, and difficulty!
Statistics
We boast of having some of the most experienced statistics experts in the industry. Our statistics experts have diverse skills, expertise, and knowledge to handle any kind of assignment. They have access to all kinds of software to get your assignment done.
Law
Writing a law essay may prove to be an insurmountable obstacle, especially when you need to know the peculiarities of the legislative framework. Take advantage of our top-notch law specialists and get superb grades and 100% satisfaction.
What discipline/subjects do you deal in?
We have highlighted some of the most popular subjects we handle above. Those are just a tip of the iceberg. We deal in all academic disciplines since our writers are as diverse. They have been drawn from across all disciplines, and orders are assigned to those writers believed to be the best in the field. In a nutshell, there is no task we cannot handle; all you need to do is place your order with us. As long as your instructions are clear, just trust we shall deliver irrespective of the discipline.
Are your writers competent enough to handle my paper?
Our essay writers are graduates with bachelor's, masters, Ph.D., and doctorate degrees in various subjects. The minimum requirement to be an essay writer with our essay writing service is to have a college degree. All our academic writers have a minimum of two years of academic writing. We have a stringent recruitment process to ensure that we get only the most competent essay writers in the industry. We also ensure that the writers are handsomely compensated for their value. The majority of our writers are native English speakers. As such, the fluency of language and grammar is impeccable.
What if I don't like the paper?
There is a very low likelihood that you won't like the paper.
Reasons being:
When assigning your order, we match the paper's discipline with the writer's field/specialization. Since all our writers are graduates, we match the paper's subject with the field the writer studied. For instance, if it's a nursing paper, only a nursing graduate and writer will handle it. Furthermore, all our writers have academic writing experience and top-notch research skills.
We have a quality assurance that reviews the paper before it gets to you. As such, we ensure that you get a paper that meets the required standard and will most definitely make the grade.
In the event that you don't like your paper:
The writer will revise the paper up to your pleasing. You have unlimited revisions. You simply need to highlight what specifically you don't like about the paper, and the writer will make the amendments. The paper will be revised until you are satisfied. Revisions are free of charge
We will have a different writer write the paper from scratch.
Last resort, if the above does not work, we will refund your money.
Will the professor find out I didn't write the paper myself?
Not at all. All papers are written from scratch. There is no way your tutor or instructor will realize that you did not write the paper yourself. In fact, we recommend using our assignment help services for consistent results.
What if the paper is plagiarized?
We check all papers for plagiarism before we submit them. We use powerful plagiarism checking software such as SafeAssign, LopesWrite, and Turnitin. We also upload the plagiarism report so that you can review it. We understand that plagiarism is academic suicide. We would not take the risk of submitting plagiarized work and jeopardize your academic journey. Furthermore, we do not sell or use prewritten papers, and each paper is written from scratch.
When will I get my paper?
You determine when you get the paper by setting the deadline when placing the order. All papers are delivered within the deadline. We are well aware that we operate in a time-sensitive industry. As such, we have laid out strategies to ensure that the client receives the paper on time and they never miss the deadline. We understand that papers that are submitted late have some points deducted. We do not want you to miss any points due to late submission. We work on beating deadlines by huge margins in order to ensure that you have ample time to review the paper before you submit it.
Will anyone find out that I used your services?
We have a privacy and confidentiality policy that guides our work. We NEVER share any customer information with third parties. Noone will ever know that you used our assignment help services. It's only between you and us. We are bound by our policies to protect the customer's identity and information. All your information, such as your names, phone number, email, order information, and so on, are protected. We have robust security systems that ensure that your data is protected. Hacking our systems is close to impossible, and it has never happened.
How our Assignment  Help Service Works
You fill all the paper instructions in the order form. Make sure you include all the helpful materials so that our academic writers can deliver the perfect paper. It will also help to eliminate unnecessary revisions.
2.      Pay for the order
Proceed to pay for the paper so that it can be assigned to one of our expert academic writers. The paper subject is matched with the writer's area of specialization.
3.      Track the progress
You communicate with the writer and know about the progress of the paper. The client can ask the writer for drafts of the paper. The client can upload extra material and include additional instructions from the lecturer. Receive a paper.
4.      Download the paper
The paper is sent to your email and uploaded to your personal account. You also get a plagiarism report attached to your paper.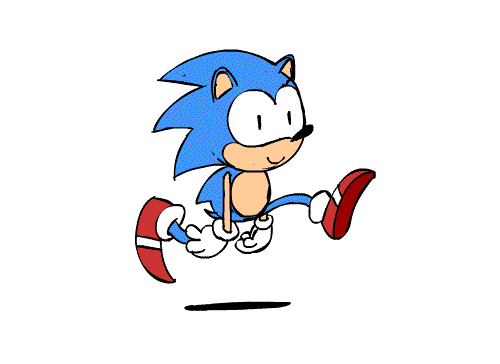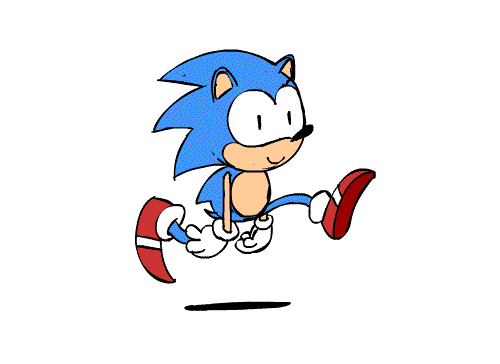 PLACE THIS ORDER OR A SIMILAR ORDER WITH US TODAY AND GET A PERFECT SCORE!!!
---