Renewable Energy Marketing
Bill Bryson described Australia as the "Sunburned Country," which would imply that there is potential for a strong solar panel industry. However, whereas decidedly cloudier countries such as Germany have used strong government incentives to create a burgeoning market for solar panels, the same cannot be said for Australia. When the Rudd government cancelled the rebate for families installing solar panels on the roof of their home in 2008, the industry took a nosedive (Beer, 2008). European manufacturers in particular cited the lack of government support for the lack of private investment in the Australian solar panel industry (Millar, 2009). This paper will examine the state of the solar panel industry in Australia and then set out an approach to market the product to Australian businesses and consumers, with emphasis on meeting the particular challenges and opportunities in the Australian market.
Industry Analysis
The solar panel industry in Australia was dealt a harsh blow in 2008 with the cancellation of the $8,000 rebate offered by the federal government to families that installed solar panels on their homes. Rebates of this type have been a strong driver of demand for solar panels in a number of developed countries, because of the way that they skew the purchase incentive. The economics of the consumer market for solar panels are difficult in that the panels have a high up-front cost. They deliver cost savings to consumers over the long run, but the up front cost dissuades many consumers from adopting the technology. The government incentive essentially defrays much of the up front cost of installing solar panels, lending strength to the long-term incentive to purchase. This encourages buying behavior. In Germany, a policy similar to the one that the Rudd government quashed was responsible for building that nation into the world's largest market for solar panels.
While the German market is the largest for solar panels, the production of solar panels has shifted over the course of the past five years towards China. Five of the top ten producers of solar panels are now Chinese, two are American, two are Japanese and just one is German (GTM Research, 2010). The industry has experienced strong growth in demand worldwide as well, with production increasing 51% in 2009. The rapid increase in production and emergence of multiple Chinese firms as global players in the market has driven down the costs associated with the production and installation of a number of photovoltaic devices, solar panels included. This has been countered by the fact that this strong demand has pushed up the price of some inputs, although this is expected to reverse by late 2010 (Waldoks, 2010). Some of the increase in demand in 2009, however, came from a German market that fears upcoming subsidy cuts — effectively creating a surge in demand that is only temporary (GTM Research, 2010).
Where subsidies or other government assistance remain, the solar panel markets appear to be significantly stronger than in areas where such assistance does not exist. In Australia, for example, support from the Queensland government has spurred the development of a 1.2 megawatt project and the University of Queensland (Queensland Business Review, 2010).
Despite the occasional support from regional governments, the business climate in Australia remains negative for solar panels manufacturers and installers. There is a lack of business incentives such as tax breaks and a lack of government support for renewable energy in the regulatory environment. This contrasts with the position the country once held as a leader in solar power, in the early 1990s. The shift in government priorities away from solar energy has hampered the development of what should be a natural industry for Australia (Millar, 2009).
Outside of Australia, the industry has remained robust even in the face of the global economic downturn, with production and sales quickly returning to pre-recession levels by the end of 2009 (Young, 2010). However, with the German, Italian and Czech subsidies now expired or set to expire, it is anticipated that demand in that country will fall and the excess capacity in the industry will seek to open new markets for its products. The impact on the Australian market, given the political climate, is likely to be negligible, as firms will pursue more favorable markets first.
A study released in early 2010 introduced a program intended to bring renewable energy to 100% of the country's usage by 2020. Currently, solar energy accounts for 1% and wind energy for 1% as well, with coal supplying 80% of Australia's electricity needs (Feldman, 2010). Under the scheme, solar energy would supply 60% of Australia's electricity. While this is technologically feasible, evidence from government action suggests that there is still insufficient political will to put economic measures in place to shift consumption patterns or to impose legal constraints on non-renewable energy usage (Feldman, 2010).
Overall, the Australian solar panel industry is relatively unfavourable. Solar panel installation remains a long-run investment, and is therefore a luxury product for most consumers. The lack of tax incentives has crippled industry growth both in terms of production and consumption. Global producers are seeking new markets in order to meet their capacity, but the oversupply in the global market is not expected to result in reduced prices for several more months. A firm operating in the Australian market must contend with the fact that solar panels remain a luxury product, which inherently limits the size of the potential market. In addition, without incentives, growth rates will be low. Should the election result in a victory for Tony Abbott, the odds of new incentives being introduced to spur demand for alternative energy development would be very low.
Segmentation Strategy
There are many ways by which a market can be segmented — demographics, geography, psychographics and behavior (Rajeev, 2010). Behavior in the Australian market for residential solar panels is determined in this case largely by demographic (income) and psychographic considerations. There is essentially no low end for the solar panel market in Australia. The $8,000 incentive still exists for families earning below $100,000 per year, but this is insufficient incentive for families to undertake a long-range investment. Families earning more than this figure may be able to afford solar panels, but are inhibited from installing them because the payback period is so long. The commercial market (selling to businesses) is equally constrained by a lack of government offset to the short-term economic consequences of installing solar panels.
The $100,000 water mark provides a clear line of segmentation within the consumer industry. This line will impact on the consumers' willingness to purchase and the consumers' financial incentive to purchase. Because of these two factors, marketing solar panel systems to consumers will naturally be different over and below this line. The third market for solar panels is the small business market. Again, this market has unique characteristics determined by economic incentive, economic benefit and the types of installations needed. The small business market does not have the same economic incentives as the consumer market, but may be more lucrative on a per-customer basis because of the potential for the installation of larger solar panel systems and multi-site installations.
The two consumer markets are essentially defined by a demographic variable, but there are other ways to segment this market as well. As a seller of solar panels and installation, geographic segmentation is a critical factor as well. Australia is a vast country and it will be impossible to offer total coverage. The major metropolitan centers hold substantial populations, enough to sustain demand for solar panels over the long-term in the residential market. One or two key markets — Sydney and Melbourne for example — can be chosen as the focus of operations initially. The costs of servicing just these two markets can be high, but with one or two campaigns, 7 or 8 million consumers can be reached just in these two cities and their hinterlands alone.
There is also an important point of psychographic segmentation that should be considered. Because of the removal of the most significant economic incentive from the purchasing decision of most Australians who had been purchasing solar panels, other incentives will need to be considered in the targeting and marketing strategy. One of these is the inclination to support so-called "green" initiatives. Consumers who are supportive of green energy initiatives and environmentalism are more likely to purchase solar panels, regardless of economic incentive. This group may also receive a different sales pitch, one less geared towards microeconomic arguments and more geared to appeals to emotion regarding the "green" benefits of solar energy. There is evidence that small businesses can also be targeted according to roughly similar psychographic criteria. Many businesses have cultivated their own eco-credentials and used them as a marketing device. The installation of solar panels is one of the easiest and most recognizable steps towards building eco-credentials as it is easy to do, offers tangible benefits over the long run and is easily understood by consumers with minimal explanation, unlike some other potential green initiatives.
Overall, the use of demographic, psychographic and geographic segmentation has allowed us to narrow down the different potential target markets considerably. These different markets each offer different levels of potential for exploitation by a solar panel installation firm. The targeting of each different segment will be analyzed in the next section of this report.
Targeting Strategy
The targeting strategy is used to find ways to bring the product to each of the segments that have been targeted. For solar panels in Australia, there are three main segments when understood by demographics — consumers under $100,000; consumers over $100,000 and small businesses These segments are all desirable for a firm that is seeking to build a strong presence in the Australian market going forward.
There are a number of ways to target the different markets. Differentiated or segment marketing would result in each segment being targeted with a product that is different for the needs of the particular segment. Undifferentiated marketing would involve selling a single product to the whole market, whereas niche marketing would focus on just one segment within the market (No author, 2010). The Australian market is relatively small, so it may be difficult, even with the concentrated 8.4 million people in Sydney and Melbourne combined, to build sufficient economies of scale to build the solar panel business with a niche strategy. The market simply lacks the clean, differentiated niches that would support the viability of the niche market strategy.
Worth considering is that the two main consumer segments as split by demographics and the different consumer segments by psychographics have very little differentiation in terms of their product needs, but the small business market does have some differentiation in terms of product needs. In particular, small businesses may need greater amounts of electricity, more sophisticated systems and systems on multiple sites. This difference between the two segments marks a point where the marketing can be differentiated.
Within the consumer segment, although there are significant differences between the demographic and psychographic segments that have been identified, an undifferentiated approach in particular with respect to product should yield positive results. The main differences between these segments will occur with respect to the marketing message and with the under $100,000 segment there may be some financing needs that have to be met as part of the product differentiation.
Because of the weak market for manufacturing of solar panels in Australia, it is anticipated that most of the ones sold will have to be imported, either from China or Japan. As a result, the undifferentiated strategy will allow the company to import in bulk the equipment needed to install solar panels in the residential market. This will give the company the opportunity to develop cost savings in purchasing. In addition, most consumers, including those with strong orientation towards environmentally-friendly products, are unlikely to have a high level of sophistication with respect to solar panels. Thus, they will be unlikely to demand a high level of customization or personalization in their solar panels, which again leads to the conclusion that an undifferentiated strategy should be successful. Elements of the marketing message, such as financing help or appeals to emotion, can be built into an integrated campaign easily or can be incorporated into a single ad if need be.
Positioning Strategy
The positioning strategy must take into account the way that the product is positioned against the competitors, but also it must take into account the positioning of the product in relation to the consumer. Solar panels are a largely undifferentiated product for most consumers. Although there are some differences in terms of quality and power of solar panels, the most important element on which the company can differentiate against competitors is with respect to service. The installation and service function can provide the consumer with a degree of confidence in the company and in the product. A focus on service also addresses the fact that the consumer is making a significant immediate financial outlay for a product that will take years to pay for itself in energy savings. This fact means that there is likely to be a high degree of buyer's remorse on the part of the consumer, and the service function can limit not only the incidence of buyer's remorse but its impact on the company in terms of returns and refunds.
Therefore, it is recommended that the solar panels are positioned at the high end of the market. The panels themselves will be of good quality, but the service is going to support the premium positioning. By developing the best sales and installation workforce, the company can build a source of competitive advantage, which would be impossible with a strict focus on product. Therefore, focusing on premium positioning based on service gives this company the best chance to counteract any potential price competition or any distribution advantages that potential competitors may have.
Positioning the product relative to the consumer will require the use of a couple of different dimensions. These particular messages may be delivered in separate communications, but can be combined into a single communication if need be. The first key message is the economic argument. Given the rising cost of fossil fuels, it is easy for the consumer to accept the argument that solar panels will be a more effective way of powering their homes in the future. In addition, the high amounts of sunshine that Australia enjoys can help to lend an emotion element to the economic appeal. For example, it could be pointed out that if solar panels can save consumers money in a cloudy country like Germany, those benefits are going to be even more noticeable in Australia.
The economic argument can be used both for families above and below the $100,000 threshold. For families above, the economic argument should be easy to understand because they are likely to have a higher education level but also are more likely to have excess cash with which to make an investment. That the government incentive no longer exists should be ignored in the current marketing message as it is irrelevant to the current purchase decision. For families below the $100,000 threshold, they still receive the economic incentive, and will see a shorter payback period sooner as a result. The lower and middle ends of this market are unlikely to make such an investment as they may lack the necessary disposable income, however, towards the higher end of the $100,000 threshold, disposable income may exist and it is these consumers who should be targeted most aggressively within this segment.
The emotional appeal to "green" values can be used on both demographic groups. This appeal can be especially powerful when combined with the economic argument. The emotional appeal points out the logic of using solar power in a sunny country and the environmental benefits of moving away from coal-powered electricity. Themes such as pollution, sustainability and environmental stewardship should be explored as part of the marketing message. The communications should focus on making consumers feel guilt about having not already installed solar panels and connote a sense of ethical and moral superiority upon consumers who have already installed solar panels. This emotional appeal should tap into the sentiments that many consumers already feel, but have yet to be converted into action. It is hoped that the company can derive substantial sales by converting such sentiments into action over the coming years. The more consumers adopt solar panel technology, the stronger these messages should become, in order to convince the remaining uninstalled base that they are missing out on all of the moral, ethical and financial benefits of solar panel technology.
Works Cited:
Millar, R. (2009). Solar industry cash dries up. The Age. Retrieved August 21, 2010 from http://www.theage.com.au/national/solar-industry-cash-dries-up-20090126-7q08.html
GTM Research. (2010). Global solar cell production grew 51 per cent in 2009, figures show. GTM Research. Retrieved August 21, 2010 from http://www.newenergyworldnetwork.com/alternative-energy-knowledge-bank/global-solar-cell-production-grew-51-per-cent-in-2009-figures-show.html
Beer, S. (2008). Australia's "ungreen" government cans solar panel rebates. iWire. Retrieved August 21, 2010 from http://www.itwire.com/opinion-and-analysis/beerfiles/18645-australias-qungreenq-government-cans-solar-panel-rebates
Queensland Business Review. (2010). UQ powers up with Australia's largest solar panel system. Queensland Business Review. Retrieved August 21, 2010 from http://www.qbr.com.au/news/articleid/67052.aspx
Young, T. (2010). Sun still rising on China's solar makers. Business Green. Retrieved August 21, 2010 from http://www.businessgreen.com/business-green/news/2263772/sun-rising-china-solar-makers
Waldoks, E. (2010). Demand for panels skyrocketing in global solar market. The Jerusalem Post. Retrieved August 21, 2010 from http://www.jpost.com/Business/BusinessNews/Article.aspx?id=180782
Rajeev, L. (2010). Market segmentation strategy. Buzzle.com. Retrieved August 21, 2010 from http://www.buzzle.com/articles/market-segmentation-strategy.html
Feldman, S. (2010). Australia group rolls out plan for 100% renewable energy by 2020. Solve Climate. Retrieved August 21, 2010 from http://solveclimate.com/blog/20100222/australia-group-rolls-out-plan-100-renewable-energy-2020
No author. (2010). Market segmentation — targeting strategies. Tutor2U.com. Retrieved August 21, 2010 from http://tutor2u.net/business/marketing/segmentation-targeting-strategies.html
---
Are you busy and do not have time to handle your assignment? Are you scared that your paper will not make the grade? Do you have responsibilities that may hinder you from turning in your assignment on time? Are you tired and can barely handle your assignment? Are your grades inconsistent?
Whichever your reason is, it is valid! You can get professional academic help from our service at affordable rates. We have a team of professional academic writers who can handle all your assignments.
Plagiarism free papers
Timely delivery
Any deadline
Skilled, Experienced Native English Writers
Subject-relevant academic writer
Adherence to paper instructions
Ability to tackle bulk assignments
Reasonable prices
24/7 Customer Support
Get superb grades consistently
Online Academic Help With Different Subjects
Literature
Students barely have time to read. We got you! Have your literature essay or book review written without having the hassle of reading the book. You can get your literature paper custom-written for you by our literature specialists.
Finance
Do you struggle with finance? No need to torture yourself if finance is not your cup of tea. You can order your finance paper from our academic writing service and get 100% original work from competent finance experts.
Computer science
Computer science is a tough subject. Fortunately, our computer science experts are up to the match. No need to stress and have sleepless nights. Our academic writers will tackle all your computer science assignments and deliver them on time. Let us handle all your python, java, ruby, JavaScript, php , C+ assignments!
Psychology
While psychology may be an interesting subject, you may lack sufficient time to handle your assignments. Don't despair; by using our academic writing service, you can be assured of perfect grades. Moreover, your grades will be consistent.
Engineering
Engineering is quite a demanding subject. Students face a lot of pressure and barely have enough time to do what they love to do. Our academic writing service got you covered! Our engineering specialists follow the paper instructions and ensure timely delivery of the paper.
Nursing
In the nursing course, you may have difficulties with literature reviews, annotated bibliographies, critical essays, and other assignments. Our nursing assignment writers will offer you professional nursing paper help at low prices.
Sociology
Truth be told, sociology papers can be quite exhausting. Our academic writing service relieves you of fatigue, pressure, and stress. You can relax and have peace of mind as our academic writers handle your sociology assignment.
Business
We take pride in having some of the best business writers in the industry. Our business writers have a lot of experience in the field. They are reliable, and you can be assured of a high-grade paper. They are able to handle business papers of any subject, length, deadline, and difficulty!
Statistics
We boast of having some of the most experienced statistics experts in the industry. Our statistics experts have diverse skills, expertise, and knowledge to handle any kind of assignment. They have access to all kinds of software to get your assignment done.
Law
Writing a law essay may prove to be an insurmountable obstacle, especially when you need to know the peculiarities of the legislative framework. Take advantage of our top-notch law specialists and get superb grades and 100% satisfaction.
What discipline/subjects do you deal in?
We have highlighted some of the most popular subjects we handle above. Those are just a tip of the iceberg. We deal in all academic disciplines since our writers are as diverse. They have been drawn from across all disciplines, and orders are assigned to those writers believed to be the best in the field. In a nutshell, there is no task we cannot handle; all you need to do is place your order with us. As long as your instructions are clear, just trust we shall deliver irrespective of the discipline.
Are your writers competent enough to handle my paper?
Our essay writers are graduates with bachelor's, masters, Ph.D., and doctorate degrees in various subjects. The minimum requirement to be an essay writer with our essay writing service is to have a college degree. All our academic writers have a minimum of two years of academic writing. We have a stringent recruitment process to ensure that we get only the most competent essay writers in the industry. We also ensure that the writers are handsomely compensated for their value. The majority of our writers are native English speakers. As such, the fluency of language and grammar is impeccable.
What if I don't like the paper?
There is a very low likelihood that you won't like the paper.
Reasons being:
When assigning your order, we match the paper's discipline with the writer's field/specialization. Since all our writers are graduates, we match the paper's subject with the field the writer studied. For instance, if it's a nursing paper, only a nursing graduate and writer will handle it. Furthermore, all our writers have academic writing experience and top-notch research skills.
We have a quality assurance that reviews the paper before it gets to you. As such, we ensure that you get a paper that meets the required standard and will most definitely make the grade.
In the event that you don't like your paper:
The writer will revise the paper up to your pleasing. You have unlimited revisions. You simply need to highlight what specifically you don't like about the paper, and the writer will make the amendments. The paper will be revised until you are satisfied. Revisions are free of charge
We will have a different writer write the paper from scratch.
Last resort, if the above does not work, we will refund your money.
Will the professor find out I didn't write the paper myself?
Not at all. All papers are written from scratch. There is no way your tutor or instructor will realize that you did not write the paper yourself. In fact, we recommend using our assignment help services for consistent results.
What if the paper is plagiarized?
We check all papers for plagiarism before we submit them. We use powerful plagiarism checking software such as SafeAssign, LopesWrite, and Turnitin. We also upload the plagiarism report so that you can review it. We understand that plagiarism is academic suicide. We would not take the risk of submitting plagiarized work and jeopardize your academic journey. Furthermore, we do not sell or use prewritten papers, and each paper is written from scratch.
When will I get my paper?
You determine when you get the paper by setting the deadline when placing the order. All papers are delivered within the deadline. We are well aware that we operate in a time-sensitive industry. As such, we have laid out strategies to ensure that the client receives the paper on time and they never miss the deadline. We understand that papers that are submitted late have some points deducted. We do not want you to miss any points due to late submission. We work on beating deadlines by huge margins in order to ensure that you have ample time to review the paper before you submit it.
Will anyone find out that I used your services?
We have a privacy and confidentiality policy that guides our work. We NEVER share any customer information with third parties. Noone will ever know that you used our assignment help services. It's only between you and us. We are bound by our policies to protect the customer's identity and information. All your information, such as your names, phone number, email, order information, and so on, are protected. We have robust security systems that ensure that your data is protected. Hacking our systems is close to impossible, and it has never happened.
How our Assignment  Help Service Works
You fill all the paper instructions in the order form. Make sure you include all the helpful materials so that our academic writers can deliver the perfect paper. It will also help to eliminate unnecessary revisions.
2.      Pay for the order
Proceed to pay for the paper so that it can be assigned to one of our expert academic writers. The paper subject is matched with the writer's area of specialization.
3.      Track the progress
You communicate with the writer and know about the progress of the paper. The client can ask the writer for drafts of the paper. The client can upload extra material and include additional instructions from the lecturer. Receive a paper.
4.      Download the paper
The paper is sent to your email and uploaded to your personal account. You also get a plagiarism report attached to your paper.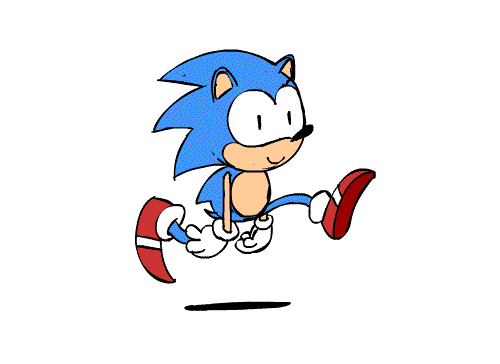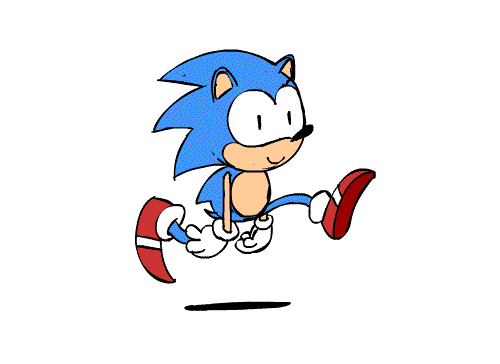 PLACE THIS ORDER OR A SIMILAR ORDER WITH US TODAY AND GET A PERFECT SCORE!!!
---