Revenge and Forgiveness in Islam and Christianity: Similarities and Parallels
The Christian Bible and the Islamic Quran are two of the three books of religion. The third book is the Jewish Torah, which is known by many as the Old Testament of the Christian Bible. It is the "book" which distinguishes these three religions from other beliefs and faiths found around the world. The Bible and the Quran are the books of religious law for Christianity and Islam, and the respective books prescribe how Christians and Muslims should conduct themselves in their relationship with the divinity and in their relationships with other human beings. Much attention has come to focus on Christianity and Islam since the events of September 11, 2001, when Islamic extremists, fundamentalists, attacked the United States, which responded by going to war in Afghanistan and Iraq. Since that time, leaders, theologians, and academicians from the Middle East and the United States have discussed, debated, analyzed, and written books about the Christian and Islamic religious perspectives, especially as it relates to the concepts of revenge and forgiveness. These efforts have in part been to inform Muslims and Christians alike as to whom one another are as people of faith both to demonstrate the similarities between them, and in support of their concepts as actions.
To become fully informed in order to engage in coherent discussion and exchange of ideas on these concepts takes time and patience and requires individual research. Surprisingly, many people within both faith groups are curious enough and interested enough in one another's traditions such that there is now a plethora of current and updated books on both traditions that approach Christianity and Islam from the perspective of events beginning in 2001.
This brief essay looks at the concepts of revenge and forgiveness as it is understood by people familiar with both the Bible and the Quran, and as it is understood by followers at large, and by fundamentalists within each faith. The goal is to identify the similarities, the differences, to the extent that there are differences, and to consider forgiveness and revenge in terms of what has gone on historically, in the recent past, and how those ideas and perceptions from a faith-based perspective led to the events of September 11, and how they can likewise move us beyond the events of September 11, and perhaps into a new era of understanding in Islam and Christianity.
Revenge in the Quran and in the Bible
Islamic clerics are spiritual guides to Muslims, and are as important to Muslims as the Catholic Pope is to Christians. In 1993, authorities in the United States imprisoned an Islamic cleric, Sheikh Abel Rahman, on charges of terrorism related to the failed attempt to destroy the World Trade Center in New York City (Bergen 206). Sheikh Abel Rahman had an extensive Egyptian following, and his spiritual guidance to his followers was based on Islamic extremism, and an interpretation of the Quran that when applied to the West from a historical perspective, and from the perspective of the Sheikh, positioned the United States as a threat to Islam, which threat then, according to the Quran, must be eradicated. The Sheikh had issued a fatwa to attack the United States, but he was also believed to be the driving force behind the assassination of Egyptian President Anwar Sadat, in Cairo, Egypt in 1981 (Bergen 206). Sadat had agreed to a U.S. brokered peace settlement between Egypt and Israel (which stands to this day), and for that, he was seen by the extremists as having betrayed Islam and Egypt. The Sheikh and his extremist followers, al Qaeda, refer to Christians as "Zionist-Crusaders (Bergen 207)," thereby carrying forward the agenda of revenge against the West, and, as the case of President Sadat has proven, anyone whom the extremists believe by association with the West poses a threat to Islam. These are the dynamics of the events as they led to September 11, 2001. With this understanding, we can now examine this long carried forward agenda of revenge against the "Zionist-Crusaders," as it is defended by the extremists according to the Quran and Islamic law.
The Quran is very specific in talking about war and revenge. When Shiekh Abel Rahman issued his fatwa (decree) of war against the United States, it was because the Shiekh perceived the U.S. In its historical and current role in the Middle East as a threat to Islam. He had to perceive it that way for it his fatwa, ostensibly a decree for revenge against the Zionist-Crusaders, and his actions past and present to be legal according to the Quran and Islamic law. However, the Quran says:
"recommends forgoing revenge and practicing charity, as in the verse, 'But whosoever forgoeth it [that is, an eye for eye] it shall be expiation for him (5:45) (Hossein Nasr 266)."
In the English version of the Quran, by Rashad Khalifa (), there is a reference to revenge (16:126), which reads:
"And if you punish, you shall inflict an equivalent punishment. But if you resort to patience (instead of revenge), it would be better for the patient ones (220)."
War, often associated with revenge, as was the case of the United States going to war in Afghanistan and Iraq following the events of September 11, 2001. War is discussed in the Quran in terms of an action of last resort. Hossein Nasr ()translates the Quran as saying about war:
"[war] should not go on indefinitely; as soon as the enemy sues for peace, hostilities must terminate. 'But if they desist, then let there be no hostility (2:192) (Hossein Nasr 266).'"
Khalifa interprets this from the Quran about war:
"If you encounter (in war) those who disbelieve, you may strike the necks. If you take them as captives you may set them free or ransom them, until the war ends. Had GOD willed, He could have granted you victory, without war (418)."
In the last line, "Had GOD willed, He could have granted you victory, without war," then it would follow in logic that if there was a war that God could have prevented, then the fact that it was not prevented was God's will, and that the war, or revenge, is a just war in the eyes of God. This is the kind of loophole that Islamic extremists use to justify their actions of revenge.
While the Quran mentions the word "revenge," very little, it speaks to specific instances when either God or the faithful will respond towards "disbelievers" in a violent way. These instances can be interpreted as revenge, because they are in response to an offense made towards Islam. It is, however, the Bible that uses the word "revenge," in terms that it is easily recognized as just that, and speaks about revenge in violent ways. Laura Blumenfeld (), in her book, Revenge: A Story of Hope, talks about a conversation she had on revenge with Yitzhak Shamir, one of Israel's "toughest leaders (37)." He refers to the stories of the Old Testament in the Bible, and says that Exodus was a battle plan:
"In Israel's pre-state days, when he fought in the Jewish underground, 'We had unwritten rules, we paid them back for every death (37)." Blumenfeld reminds us that Jews, like Shamir, do not live by the Bible, but live in the Bible (37). The Bible talks about revenge as God's discretion, as does the Quran, except in those instances when there are discussions of war, which might ostensibly be interpreted as revenge. In Proverbs 20:22 of the Bible, Christians are reminded, "Do not say, 'I will repay evil,' wait for the Lord, and he will deliver you." Like the Quran, the Bible assures Christians of the rewards that they will reap for exercising patience, and forgoing revenge, "If your enemy is hungry, give him bread to eat, and if he is thirsty, give him water to drink, for you will heap burning coals on his head, and the Lord will reward you (Proverbs 25:21-22)."
In Romans 12:17-21, it reads:
"Repay no one evil for evil, but give thought to do what is honorable in the sight of all. If possible, so far as it depends on you, live peaceably with all. Beloved, never avenge yourselves, but leave it to the wrath of God, for it is written 'Vengeance is mine, I will repay,' says the Lord. To the contrary, 'If your enemy is hungry, feed him; if he is thirsty, give him something to drink; for by so doing you will heap burning coals on his head.' Do not be overcome by evil, but overcome evil with good."
Alan Dershowitz, the well-known civil and Constitutional rights advocate and legal scholar, explains the concept of revenge in the Bible this way:
"The authors of the Bible certainly understood the inherent human impulse for vengeance. In one of the most subtle and innovative chapters of the Bible, God Commands Moses, 'appoint . . . cities of refuge . . . that the manslayer who killed any person by accident may flee into.' Willful murderers were not entitled to such refuge from the 'blood avenger,' but accidental killers were entitled to protection until passions cooled. The Bible recognized that the passion for revenge may be just as great against the accidental killer as against the premeditated murderer (124)."
Dershowitz is succinct and exact in his analysis, and even the most frequently quoted verse of the Bible, at least as regards revenge, "An eye for an eye," is often taken out of context. For instance, Nasr (2004) refers to the saying in his book, The Heart of Islam: Enduring Values for Humanity, says: "The Quran does mention the Biblical 'eye for an eye,' but recommends forgoing revenge and practicing charity (cited above)." It would seem here that Nasr is saying that the Bible recommends an eye for eye kind of treatment of one and another between Christians; and that is taking the saying out of context. How the phrase is actually read in the Bible is this way:
"You have that it was said, 'An eye for an eye and a tooth for a tooth.' But I say to you, Do not resist the one who is evil. But if anyone slaps you on the right cheek, turn to him the other also (Matthew 5:38)."
So we see that what has often been used as a justification for revenge when people quote the Bible, they are lacking the understanding of the verse and the context in that the phrase was used in. We also find that neither the Quran nor the Bible is advocating revenge, but are telling their faithful that revenge is the province of the Lord, and that to exercise forgiveness (turning the other cheek), is in the spirit of the Lord, and for this, the enemy for whom you turn the other cheek to, will have hot coals on his head — or will be punished for his hatefulness.
Forgiveness in the Quran and in the Bible
Both the Bible and the Quran advocate forgiveness. In Luke 6:35-38, 42, Luke speaks of forgiveness.
"But love your enemies, and do good to them, and lend to them without expecting to get anything back. Then your reward will be great, and you will be the sons of the Most High, because he is kind to the ungrateful and wicked. Be merciful, just as your father is merciful."
This is not the same concept of forgiveness that we find in the Quran. While the Quran advocates forgiveness, it does not say that the Lord is kind or grateful to the wicked, because it suggests that salvation is for everyone, regardless of the wickedness or the extent of the ungrateful attitude. The Quran says this is a myth:
"Whether you ask forgiveness for them, or do not ask forgiveness for them — even if you ask forgiveness for them seventy times — God will not forgive them. This is because they disbelieve in God and His messenger. God does not guide the wicked people [9:80] (Khalifa 157)."
So while we find very similar treatments of revenge in the Bible and in the Quran, we do not find the same treatment or philosophy of rendering forgiveness. For Islamic forgiveness to be extended, it must clearly be a Muslim whom embraces Islamic law.
Summary
The literature and the readings from the Quran and from the Bible help put into perspective the mindset of Islamic fundamentalists, and the response to the attacks of September 11, 2001. We just read above, the Quran makes clear that there is no forgiveness for nonbelievers. The Bible suggests otherwise, that sinners are forgiven, and that God even has a special love for those people who are unkind and behave badly. In other words, it suggests that salvation is for everyone.
In the same way that the Bible cites forgiveness and conveys the idea that salvation is for everyone; the Quran makes very clear that salvation is only for those people who embrace Islam, and that for the nonbelievers, the infidels, there is no salvation. We actually see many other parallels and similarities between the Bible and the Quran, but not on the subject of forgiveness. For the Islamic fundamentalists of 2001, and because Islam is a backward looking faith; Americans and other western countries are the infidels, the nonbelievers, and for that we cannot be forgiven, and we must be eliminated, because we pose a threat to Islam and to Muslims.
Both books seem to have a shared notion when it comes to revenge; revenge is the realm of the Lord, and it should be left to Him. For those people who would say that the Bible is all about revenge; they are mistaken, and it is too easy to take catchy phrases out of context and to use them in negative ways and create false impressions of Christians and about the ways in which the Bible treats about revenge: turn the other cheek.
In order for there to be peace in the Middle East, it will require that fundamentalists evolve, and that their spiritual guides, the clerics, embrace the more generous concepts of the Quran. War cannot, and should not go on forever, and there must be a common ground and a center point where the Christian and Muslim meet in peace to talk about the forgiveness and bringing about an end to revenge.
Bergen, Peter, 2006. The Osama Bin Laden I Know: An Oral History of Al Qaeda's
Leader, Simon and Schuster, New York, New York. Print.
Dershowitz, Alan, 2004. Rights From Wrong: A Secular of the Origins of Rights, Basic
Books, New York, New York. Print.
McCullough, Michael, 2008. Beyond Revenge: The Evolution of Forgiveness Instinct,
John Wiley and Sons, New York, New York. Print.
Khalifa, Rashad (Translator), 2003. Quran: The Final Testament, Authorized English
Version, Islamic Productions. Print.
Nasr, Seyyed Hossein, 2004. The Heart of Islam: Enduring Values for Humanity, Harper
Collins Publishers, New York, New York. Print.
---
Are you busy and do not have time to handle your assignment? Are you scared that your paper will not make the grade? Do you have responsibilities that may hinder you from turning in your assignment on time? Are you tired and can barely handle your assignment? Are your grades inconsistent?
Whichever your reason is, it is valid! You can get professional academic help from our service at affordable rates. We have a team of professional academic writers who can handle all your assignments.
Plagiarism free papers
Timely delivery
Any deadline
Skilled, Experienced Native English Writers
Subject-relevant academic writer
Adherence to paper instructions
Ability to tackle bulk assignments
Reasonable prices
24/7 Customer Support
Get superb grades consistently
Online Academic Help With Different Subjects
Literature
Students barely have time to read. We got you! Have your literature essay or book review written without having the hassle of reading the book. You can get your literature paper custom-written for you by our literature specialists.
Finance
Do you struggle with finance? No need to torture yourself if finance is not your cup of tea. You can order your finance paper from our academic writing service and get 100% original work from competent finance experts.
Computer science
Computer science is a tough subject. Fortunately, our computer science experts are up to the match. No need to stress and have sleepless nights. Our academic writers will tackle all your computer science assignments and deliver them on time. Let us handle all your python, java, ruby, JavaScript, php , C+ assignments!
Psychology
While psychology may be an interesting subject, you may lack sufficient time to handle your assignments. Don't despair; by using our academic writing service, you can be assured of perfect grades. Moreover, your grades will be consistent.
Engineering
Engineering is quite a demanding subject. Students face a lot of pressure and barely have enough time to do what they love to do. Our academic writing service got you covered! Our engineering specialists follow the paper instructions and ensure timely delivery of the paper.
Nursing
In the nursing course, you may have difficulties with literature reviews, annotated bibliographies, critical essays, and other assignments. Our nursing assignment writers will offer you professional nursing paper help at low prices.
Sociology
Truth be told, sociology papers can be quite exhausting. Our academic writing service relieves you of fatigue, pressure, and stress. You can relax and have peace of mind as our academic writers handle your sociology assignment.
Business
We take pride in having some of the best business writers in the industry. Our business writers have a lot of experience in the field. They are reliable, and you can be assured of a high-grade paper. They are able to handle business papers of any subject, length, deadline, and difficulty!
Statistics
We boast of having some of the most experienced statistics experts in the industry. Our statistics experts have diverse skills, expertise, and knowledge to handle any kind of assignment. They have access to all kinds of software to get your assignment done.
Law
Writing a law essay may prove to be an insurmountable obstacle, especially when you need to know the peculiarities of the legislative framework. Take advantage of our top-notch law specialists and get superb grades and 100% satisfaction.
What discipline/subjects do you deal in?
We have highlighted some of the most popular subjects we handle above. Those are just a tip of the iceberg. We deal in all academic disciplines since our writers are as diverse. They have been drawn from across all disciplines, and orders are assigned to those writers believed to be the best in the field. In a nutshell, there is no task we cannot handle; all you need to do is place your order with us. As long as your instructions are clear, just trust we shall deliver irrespective of the discipline.
Are your writers competent enough to handle my paper?
Our essay writers are graduates with bachelor's, masters, Ph.D., and doctorate degrees in various subjects. The minimum requirement to be an essay writer with our essay writing service is to have a college degree. All our academic writers have a minimum of two years of academic writing. We have a stringent recruitment process to ensure that we get only the most competent essay writers in the industry. We also ensure that the writers are handsomely compensated for their value. The majority of our writers are native English speakers. As such, the fluency of language and grammar is impeccable.
What if I don't like the paper?
There is a very low likelihood that you won't like the paper.
Reasons being:
When assigning your order, we match the paper's discipline with the writer's field/specialization. Since all our writers are graduates, we match the paper's subject with the field the writer studied. For instance, if it's a nursing paper, only a nursing graduate and writer will handle it. Furthermore, all our writers have academic writing experience and top-notch research skills.
We have a quality assurance that reviews the paper before it gets to you. As such, we ensure that you get a paper that meets the required standard and will most definitely make the grade.
In the event that you don't like your paper:
The writer will revise the paper up to your pleasing. You have unlimited revisions. You simply need to highlight what specifically you don't like about the paper, and the writer will make the amendments. The paper will be revised until you are satisfied. Revisions are free of charge
We will have a different writer write the paper from scratch.
Last resort, if the above does not work, we will refund your money.
Will the professor find out I didn't write the paper myself?
Not at all. All papers are written from scratch. There is no way your tutor or instructor will realize that you did not write the paper yourself. In fact, we recommend using our assignment help services for consistent results.
What if the paper is plagiarized?
We check all papers for plagiarism before we submit them. We use powerful plagiarism checking software such as SafeAssign, LopesWrite, and Turnitin. We also upload the plagiarism report so that you can review it. We understand that plagiarism is academic suicide. We would not take the risk of submitting plagiarized work and jeopardize your academic journey. Furthermore, we do not sell or use prewritten papers, and each paper is written from scratch.
When will I get my paper?
You determine when you get the paper by setting the deadline when placing the order. All papers are delivered within the deadline. We are well aware that we operate in a time-sensitive industry. As such, we have laid out strategies to ensure that the client receives the paper on time and they never miss the deadline. We understand that papers that are submitted late have some points deducted. We do not want you to miss any points due to late submission. We work on beating deadlines by huge margins in order to ensure that you have ample time to review the paper before you submit it.
Will anyone find out that I used your services?
We have a privacy and confidentiality policy that guides our work. We NEVER share any customer information with third parties. Noone will ever know that you used our assignment help services. It's only between you and us. We are bound by our policies to protect the customer's identity and information. All your information, such as your names, phone number, email, order information, and so on, are protected. We have robust security systems that ensure that your data is protected. Hacking our systems is close to impossible, and it has never happened.
How our Assignment  Help Service Works
You fill all the paper instructions in the order form. Make sure you include all the helpful materials so that our academic writers can deliver the perfect paper. It will also help to eliminate unnecessary revisions.
2.      Pay for the order
Proceed to pay for the paper so that it can be assigned to one of our expert academic writers. The paper subject is matched with the writer's area of specialization.
3.      Track the progress
You communicate with the writer and know about the progress of the paper. The client can ask the writer for drafts of the paper. The client can upload extra material and include additional instructions from the lecturer. Receive a paper.
4.      Download the paper
The paper is sent to your email and uploaded to your personal account. You also get a plagiarism report attached to your paper.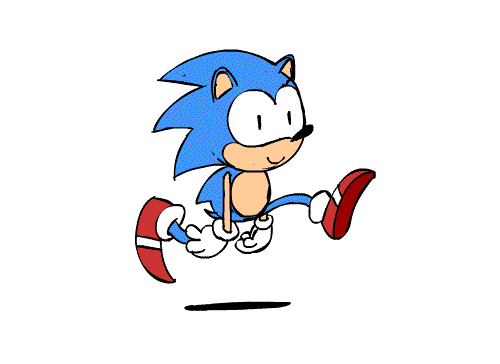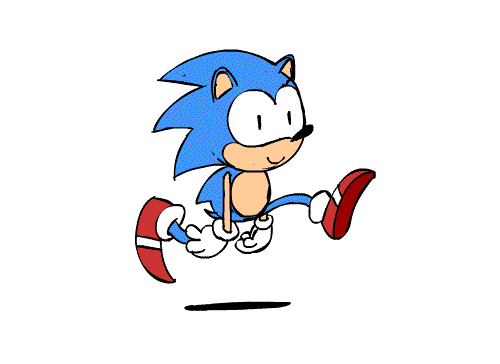 PLACE THIS ORDER OR A SIMILAR ORDER WITH US TODAY AND GET A PERFECT SCORE!!!
---