Nursing Home Abuse
Irrespective of the fact that the sphere of elder ill-treatment prevention has traditionally been concentrated on ill-treatment in the domestic environment, growing interest is seen against the ill-treatment of residents in nursing homes. (Abuse in Nursing Homes) The origin of modern nursing home industry is traced during the post World War-II period in form of modern nursing home industry involving the construction and operation of profit making, medical type facilities. (Uhlenberg, 41) As per the estimates, about 17,000 nursing homes in United States are operating presently extending care for about 1.7 million handicapped and elderly persons. (Benjamin, 27) The elderly persons residing in nursing homes are more often perceived to be weak and vulnerable. They are totally relying on the care providers for availing food, housing and health needs and therefore they warrant the best possible care. However, the care provided in many of the nursing homes is disheartening to our elders. (Nursing Home Abuse: Why Does It Exist?)
The analysis made by both government and private initiatives reveal that nursing home residents nationwide are often succumbed to death or serious hurt in consequence to the neglect in the nursing homes. (Is your loved one a victim of nursing home abuse or nursing home neglect?) The families rely on the nursing homes to extend the elderly people the required care and attention. However, an estimate by the Congress says about 1600 U.S. nursing homes about one third is alleged for abusing. As per the review made in the state inspection records requested by Rep. Henry Waxman, D-Calif about 5283 nursing homes were alleged of infringements of the abuse guidelines. There were approximately 9000 cases of abuse infringements during the period January 1999 to January 2001. (Report: Nursing home abuse widespread)
More than one infringement has been observed in about 1327 homes, three or more infringement has been observed in about 305 nursing homes, five or more infringement of abuse have been noticed in about 192 nursing homes. (Nursing Home Abuse Increasing) The abuses pertaining to physical, sexual oral and all types of abuse are increasing. To illustrate a resident was killed when another resident with a past record of abusive behavior hold her up and crashed to the wall. In another case, an attendant hit the resident to break her nose. A case of rape by an attendant in the room of one resident was observed. Only about 40% infringements numbering about 3800 abuse violations were come to light after formal complaints from residents, families or community advocates. (Report: Nursing home abuse widespread)
The types of abuse occurring in nursing homes against the elders reflect the types prevalent in domestic environments including homicide, physical and sexual attack, neglect, inappropriate restraint, financial abuse, separation, oral threats and intimidation. Additionally, the nursing home abuses stems from traditional practices giving rise to chronic neglect, sub-standard care, overcrowding, authoritarian practices, and failure to safeguard the residents against inexperienced, distressed or greedy workers or against abusive residents or visitors. The delicate types of abuse have been innovated that refuse the residents the liberty to exert personal choice in respect of eating, getting up or going to bed; forcing the residents to involve in the activities and branding the bothersome individuals, giving rise to depersonalized dealings and isolation. Moreover, it has been noted that facilities engage in prejudiced practices like emphasizing activities that supports more capable residents. The intensity, magnitude and the nature of the abuse has been derived from a few scientific analyses, surveys on the quality of care and reports from government organizations that deal with the complaints against the nursing homes taking into consideration such organizations like Medicare and Medicaid Services, Medicaid Fraud Control Units, and the Long-Term Care Ombudsman Program-LTCOP. (Abuse in Nursing Homes)
The risk of oral aggression and physical hostility by residents is a primary characteristics that the staff of the nursing home experiences. One investigator remarked that about 84% of nursing homes studied had been confirmed at or insulted and 70% had come across a form of physical assault including being pushed, take hold of, shoved, and pinched, hit, kicked or hit by objects. (Abuse in Nursing Homes) Most of the infringements are not been found out nor been complained against making the enforcement officials ignore of the fact. (Nursing Home Abuse Increasing) As the circumstances in many nursing homes appear to be exceptionally grave, the facts known to us are only a fraction of the reality. Actually, recording in death certificates about the death occurring due to malnutrition, dehydration, and physical restraints are very rare. Irrespective of the fact that about 20% of the people die in nursing homes the autopsy rate is only 0.8%. The analysis indicates that the use of restrictions lead to high rate of mortality and financial burden in comparison to no restraints.
The analysis made by Green-Burger on the populations of nursing home over the last decade reveals the fact of malnourishment or undernourishment in about 35% to 85% of the U.S. nursing home residents. (Nursing Homes, Dying from Neglect) Therefore the very concept of nursing home is considered not appropriate to refer the American institutions that provide shelter to the 1.7 million weak and aged persons. Firstly, none of the residents in nursing homes could possible regard such institutions as alternatives for the homes. It can not be considered as a home by the residents amidst sharing of the bedroom with an ailing stranger, served with the institutional food on a fixed schedule without having any control over the design and furnishing of the room and being cared for by different assistants. (Uhlenberg, 42)
Besides, the institutions give little specialized nursing care for their residents. The residents in nursing homes on an average get about nine minutes of nursing attention on an average by the registered nurses per day. (Uhlenberg, 42) This is so since the nursing homes, conventionally been the state of mission oriented religious groups is considered to be increasingly profiteering organizations. About seventy percent of the total nursing homes in U.S. presently are owned by the investors. Regrettably, most of the facilities granted in the institutions suffer from substandard and poor quality that leads to the case of abuse of the residents of nursing homes. (Michale, 76)
The impact of abuse are observed in discontinuing medication or changing drug dosages of elderly patients those are shifted from nursing homes and hospitals leading to the undesirable drug reactions. (Adverse Effects of Drug Changes When Patients Are Transferred Between Nursing Homes and Hospitals) Irrespective of the fact that a number of signs of abuse and neglect are evident with nursing home residents most of the times the sign of injury inflicted on them are considered quite delicate. Unique attention is required to observe any sudden or unusual change in the resident's condition. The resident is withdrawn, depressed or lethargic that is considered to be a sign of one's loved one being neglected or abused but unable to describe his or her injuries. Such reactions may symbolize that they are vulnerable to the physical, emotional or even sexual abuse. All the grievances by the residents and signs of abuse and neglect are required to be taken note of seriously. (Nursing Home Injuries)
Several analyses have been made on various reasons of neglect and nursing home abuse. Addressing the problems of abuse and neglect of the elderly people in dealing with the problem of abuse and neglect in nursing homes, it is quite evident that it is committed by the personnel of the nursing home that do not care about their elderly clients or who have poor work attitudes. However, this is not the only reason. More often it is committed by the strenuous and pressurized working conditions. (Keller, 68) The care providers are mostly overburdened and simultaneously are underpaid that frequently leads to the rude and abusive behavior to the susceptible residents that beg them for simple needs like supplying water at the bathroom. (About Nursing Home Abuse and Neglect) Thus insufficient personnel in the nursing homes are considered to be a major reason for the abuse. Several reports for consideration by the U.S. House of Representatives brought out that most of the nursing homes have no enough staff strength so as to adhere scrupulously the recommended norms of 3.45 nursing hours per patient daily.
The nursing home experts even urged for an average of 4 nursing hours per day per patient. The annual inspection reports also reveal that most of the nursing homes do not even cater to even the minimum legal staffing requirements. The residents of the nursing homes where there is inadequate staffs in are much more vulnerable to the develop bedsores and experience excessive weight loss than those in other nursing homes. This is due to the fact that enough staff is required to available to all the residents that cannot eat by themselves that receive assistance. The immobile elderly residents unless are repositioned frequently may develop bedsores. Moreover the problem of understaffing is again aggravated by the low morale and frustration among the employees leading to a decline in their ability to deal with residents patiently and respectfully. (Nursing Home Abuse: Why Does It Exist?)
A minimum training is essential to be imparted to the nursing home personnel to deal with the disabled patients and in recording their conditions. The form records are often used that are maintained quickly however, not dealing with the realities of the conditions of the patient fully. The pay of the nurses and orderlies are often considered very low. Since dealing with the physical requirements of the elderly persons are strenuous, it is normal to have job exhaustion and pressure are quite normal. This leads to lack of concern for the patients. Moreover, the rate of turnover for high job means that the staff members are required to develop strong relationship with the patients. This finally leads to confusion and neglect of patients and sometimes to nursing home abuse. (Nursing Home Abuse: Why Does It Exist?)
Most of the studies have concentrated on the abuse by nurse aides. It does not indicate that other employees are less likely to abuse; instead it indicates that the nursing assistants constitute the largest number of employees and have the greatest opportunity to abuse. Most of the analysis takes the hypothesis that the abusive nursing home employees are not behaving in a malicious, premeditated manner but instead are reactionary to the highly traumatic nature of the work that is attributed to insufficient staffing and time to complete tasks, interpersonal conflict and aggression by residents. The other sources of stress by employees include antagonism exerted by supervisors and family members of the residents. (Abuse in Nursing Homes) An extreme case in this regard was illustrated when the nursing home attendants strolled into the room of a female resident expressed his tiredness and hit the resident in the face to break her nose. In another case occurred in California, a male nurse abused physically two elderly residents while bathing them.
Further in a nursing home in Texas a male nurse attempted to rape a resident in her room. Several reports of physical injury with evidences of fracture femur, hip, elbow, wrist and other injuries have been recorded. (Report: Nursing home abuse widespread) Many such cases are occurring in different nursing homes several of which are left unreported. The physical and mental retardation of the residents more common in the nursing home population handicap the ability of the resident to express reaction of abuse. Some residents are handicapped to communicate and some even are unable to be aware of the abuse and some others are fearful of complaining in view of its worse consequences. Due to such facts the abuse of elders in nursing homes is more prone to be underreported or more frequently unreported. In most of the cases the victims are not capable of complaining about what was done to them. The family members in some of the cases are reluctant to report their suspicions since they fear revenge and that if reported the resident may be removed from the home. In several other cases the facility staff is under fear of losing their jobs or accusations from the co-workers, while they do not want to risk adverse publicity or sanctions from the state. (Nursing Homes Many Shortcomings Exist in Efforts to Protect Residents from Abuse)
Development of quality in the caring facilities and safety of nursing home residents has been cherished goal since long. (Benjamin, 30) Irrespective of some measures at various spheres to put off or discourage resident abuse some weaknesses undermine these protections. To illustrate, the states resort to registries to maintain records on nursing assistants within the state, however these state registries do not incorporate information about offenses committed by nursing assistants in other states. Existence of unauthorized or uncertified staffs like laundry assistants and maintenance workers are not recorded in the registry or recognized by the licensing authorities giving them scope for abuse and entailing difficulty on the part of the authorities to detect unless they have an established criminal record. In some of the states the nursing homes more often do not intimate the authorities about the allegations of abuse instantly.
Besides, the efforts of the states to make the consumers aware of the available protections are considered to be limited in view of no specific telephone number in the telephone books of several major cities earmarked for filing nursing home complaints. The local and state authorities liable for enforcement have a limited role in effectively handling of the incidents of abuse. The police departments in some states are little aware of the investigation activities at nursing homes by the state survey agencies in their locality. Some of them emphasized that investigations by other agencies have already initiated prior to the arrival of the police thus deterring the efforts of police to collect evidence. The association of the state law enforcement agencies – Medicaid Fraud Control Units-MFCU- with unambiguous liability for investigating allegations of patient neglect and abuse in nursing home is not spontaneous. (Nursing Homes Many Shortcomings Exist in Efforts to Protect Residents from Abuse)
The only state in the nation to ban sentimental and physical abuse of nursing home patients is Delaware. In most of the states the nursing staffs that physically assault patients are nabbed under criminal assault charges however rarely one is punished for emotional hurts. The authorities recommend for severe penalties against the abuse since the state is considered to be the only safeguard that they have. (Kerry, 72) In order to ensure the nursing homes extend better caring facilities to the residents a collaborative effort of the federal, state and local supervisory agencies is warranted. (Nursing Homes Many Shortcomings Exist in Efforts to Protect Residents from Abuse) The efforts with regard to ensuring the patients getting the quality skilled nursing care includes among others recruitment, training and keeping frontline nursing staff. (Nursing Home Abuse Increasing)
Irrespective of the fact that the abuse in the nursing home environment is recoded extensively, little significance has been accorded to train the staff on how to identify and defuse potentially abusive situations. It is essential to be aware of the behavioral disorders of the residents and deficits in communications that spark the negative reactions by caregivers. The anger, fear and stress are mostly associated with caring for impaired elderly. The personnel are required to understand the danger signals and burn-out and to have enough opportunities for stress management. This is considered to be the most valuable aspect of the training program. It provides the caregivers the chance to innovate the feelings about care giving. (Keller, 70)
The nursing personnel are possibly dealing with incredible hardships in their personal lives as well as being caught between the unfavorable administrators and difficult patients at work. The differences of opinions between the residents and staff may result in conflicts, however, fully awareness and understanding of the resident and staff cultures and backgrounds can lead to development for both. The non-violent strategies to resolve anger and minimize resident aggression are to be presented through role play and group discussions. The assistants are acquainted with the scheduling of the supervisory authorities and also aware of how to manage reporting the cases of abuse. The possible inferences of not reporting the abuse are to be emphasized and the role of nursing staffs in resolving the abusive situations is very crucial. (Keller, 70)
To conclude, the abuse of elders is growing at an alarming rate in America. The abuse of elders is an extensive problem influencing innumerable elder persons. (Elder Abuse –What It Is and How to Stop It) Presently, more and more families have no alternative but to hand over their loved ones, for their safety, health care and comfort, to the nursing homes. Regrettably, a combination elements like feeble patients not capable of communicating effectively, lack of adequate nursing staff and not properly supervised and trained employees give rise to occurrence nursing home abuse more prevailing. (Nursing Home Injuries) Since the residents of nursing homes are dependent on their staff for most or all of their necessities from food and water to medication and toileting, the care recipients are left in a very vulnerable position and often times without alternative. It is essential to be cautious and pay attention to educate people around us and report elder abuse when we perceive it regardless of personal consequences. (Elder Abuse –What It Is and How to Stop It)
References
About Nursing Home Abuse and Neglect. Retrieved from http://www.nursinghomeabuse.com/brgi1.html
Abuse in Nursing Homes. Special Research Review Section
National Center on Elder Abuse Newsletter. May 2002. Lisa Nerenberg, Retrieved from http://www.elderabusecenter.org/default.cfm?p=abuseinnursinghomes.cfm
Adverse Effects of Drug Changes When Patients Are Transferred Between Nursing Homes and Hospitals. March 19, 2004. Retrieved from http://www.elder-abuse-information.com/news/news_031904_drug_changes.htm
Aronovitz, Leslie G. Nursing Homes Many Shortcomings Exist in Efforts to Protect Residents from Abuse. United States General Accounting Office: GAO Testimony before the Special Committee on Aging, U.S. Senate. Retrieved from http://www.gao.gov/new.items/d02448t.pdf
Benjamin, George. C. Nursing Home Care Ensuring quality – Health Policy Update. Physician Executive. Volume: 8; No: 1; November-December, 1998. pp: 27-31
Elder Abuse –What It Is and How to Stop It. Retrieved from http://www.careguide.com/modules.php?op=modload& name=CG_Resources& file=article& sid=1051
Is your loved one a victim of nursing home abuse or nursing home neglect? Retrieved from http://www.abuseneglect.com/
Keller, Beth Hudson. Training course reduces abuse in nursing homes – Preventing Abuse in Nursing Homes. Aging. Volume: 7; No: 1; Spring, 1996; pp: 67-70
Kerry, L. Emotional Abuse a Crime in One State – Delaware has Law Against Physical and Emotional Abuse of Nursing Home Patients. Nutrition Health Review. Volume: 6; No: 1; Summer, 1991. pp: 68-73
Michale, R. Are Good Nursing Homes Hard to Find. Aging. Volume: 7; No: 1; Spring, 1996; pp: 74-78
Nursing Home Abuse Increasing. Retrieved from http://www.cbsnews.com/stories/2001/07/30/national/main304038.shtml
Nursing Home Abuse: Why Does It Exist? Retrieved from http://www.elder-abuse-information.com/abuse/abuse_causes.htm
Nursing Homes, Dying from Neglect. Retrieved from http://www.garynull.com/Documents/NursingHomesDyingFromNeglect.htm
Nursing Home Injuries. Retrieved from http://www.wllc.com/nursing_home_injuries.cfm
Report: Nursing home abuse widespread. Retrieved from http://archives.cnn.com/2001/HEALTH/07/30/nursing.home.abuse
Uhlenberg, Peter. Replacing the Nursing Home. Public Interest. Volume: 10; No: 1; Summer, 1997; pp: 40-46
---
Are you busy and do not have time to handle your assignment? Are you scared that your paper will not make the grade? Do you have responsibilities that may hinder you from turning in your assignment on time? Are you tired and can barely handle your assignment? Are your grades inconsistent?
Whichever your reason is, it is valid! You can get professional academic help from our service at affordable rates. We have a team of professional academic writers who can handle all your assignments.
Plagiarism free papers
Timely delivery
Any deadline
Skilled, Experienced Native English Writers
Subject-relevant academic writer
Adherence to paper instructions
Ability to tackle bulk assignments
Reasonable prices
24/7 Customer Support
Get superb grades consistently
Online Academic Help With Different Subjects
Literature
Students barely have time to read. We got you! Have your literature essay or book review written without having the hassle of reading the book. You can get your literature paper custom-written for you by our literature specialists.
Finance
Do you struggle with finance? No need to torture yourself if finance is not your cup of tea. You can order your finance paper from our academic writing service and get 100% original work from competent finance experts.
Computer science
Computer science is a tough subject. Fortunately, our computer science experts are up to the match. No need to stress and have sleepless nights. Our academic writers will tackle all your computer science assignments and deliver them on time. Let us handle all your python, java, ruby, JavaScript, php , C+ assignments!
Psychology
While psychology may be an interesting subject, you may lack sufficient time to handle your assignments. Don't despair; by using our academic writing service, you can be assured of perfect grades. Moreover, your grades will be consistent.
Engineering
Engineering is quite a demanding subject. Students face a lot of pressure and barely have enough time to do what they love to do. Our academic writing service got you covered! Our engineering specialists follow the paper instructions and ensure timely delivery of the paper.
Nursing
In the nursing course, you may have difficulties with literature reviews, annotated bibliographies, critical essays, and other assignments. Our nursing assignment writers will offer you professional nursing paper help at low prices.
Sociology
Truth be told, sociology papers can be quite exhausting. Our academic writing service relieves you of fatigue, pressure, and stress. You can relax and have peace of mind as our academic writers handle your sociology assignment.
Business
We take pride in having some of the best business writers in the industry. Our business writers have a lot of experience in the field. They are reliable, and you can be assured of a high-grade paper. They are able to handle business papers of any subject, length, deadline, and difficulty!
Statistics
We boast of having some of the most experienced statistics experts in the industry. Our statistics experts have diverse skills, expertise, and knowledge to handle any kind of assignment. They have access to all kinds of software to get your assignment done.
Law
Writing a law essay may prove to be an insurmountable obstacle, especially when you need to know the peculiarities of the legislative framework. Take advantage of our top-notch law specialists and get superb grades and 100% satisfaction.
What discipline/subjects do you deal in?
We have highlighted some of the most popular subjects we handle above. Those are just a tip of the iceberg. We deal in all academic disciplines since our writers are as diverse. They have been drawn from across all disciplines, and orders are assigned to those writers believed to be the best in the field. In a nutshell, there is no task we cannot handle; all you need to do is place your order with us. As long as your instructions are clear, just trust we shall deliver irrespective of the discipline.
Are your writers competent enough to handle my paper?
Our essay writers are graduates with bachelor's, masters, Ph.D., and doctorate degrees in various subjects. The minimum requirement to be an essay writer with our essay writing service is to have a college degree. All our academic writers have a minimum of two years of academic writing. We have a stringent recruitment process to ensure that we get only the most competent essay writers in the industry. We also ensure that the writers are handsomely compensated for their value. The majority of our writers are native English speakers. As such, the fluency of language and grammar is impeccable.
What if I don't like the paper?
There is a very low likelihood that you won't like the paper.
Reasons being:
When assigning your order, we match the paper's discipline with the writer's field/specialization. Since all our writers are graduates, we match the paper's subject with the field the writer studied. For instance, if it's a nursing paper, only a nursing graduate and writer will handle it. Furthermore, all our writers have academic writing experience and top-notch research skills.
We have a quality assurance that reviews the paper before it gets to you. As such, we ensure that you get a paper that meets the required standard and will most definitely make the grade.
In the event that you don't like your paper:
The writer will revise the paper up to your pleasing. You have unlimited revisions. You simply need to highlight what specifically you don't like about the paper, and the writer will make the amendments. The paper will be revised until you are satisfied. Revisions are free of charge
We will have a different writer write the paper from scratch.
Last resort, if the above does not work, we will refund your money.
Will the professor find out I didn't write the paper myself?
Not at all. All papers are written from scratch. There is no way your tutor or instructor will realize that you did not write the paper yourself. In fact, we recommend using our assignment help services for consistent results.
What if the paper is plagiarized?
We check all papers for plagiarism before we submit them. We use powerful plagiarism checking software such as SafeAssign, LopesWrite, and Turnitin. We also upload the plagiarism report so that you can review it. We understand that plagiarism is academic suicide. We would not take the risk of submitting plagiarized work and jeopardize your academic journey. Furthermore, we do not sell or use prewritten papers, and each paper is written from scratch.
When will I get my paper?
You determine when you get the paper by setting the deadline when placing the order. All papers are delivered within the deadline. We are well aware that we operate in a time-sensitive industry. As such, we have laid out strategies to ensure that the client receives the paper on time and they never miss the deadline. We understand that papers that are submitted late have some points deducted. We do not want you to miss any points due to late submission. We work on beating deadlines by huge margins in order to ensure that you have ample time to review the paper before you submit it.
Will anyone find out that I used your services?
We have a privacy and confidentiality policy that guides our work. We NEVER share any customer information with third parties. Noone will ever know that you used our assignment help services. It's only between you and us. We are bound by our policies to protect the customer's identity and information. All your information, such as your names, phone number, email, order information, and so on, are protected. We have robust security systems that ensure that your data is protected. Hacking our systems is close to impossible, and it has never happened.
How our Assignment  Help Service Works
You fill all the paper instructions in the order form. Make sure you include all the helpful materials so that our academic writers can deliver the perfect paper. It will also help to eliminate unnecessary revisions.
2.      Pay for the order
Proceed to pay for the paper so that it can be assigned to one of our expert academic writers. The paper subject is matched with the writer's area of specialization.
3.      Track the progress
You communicate with the writer and know about the progress of the paper. The client can ask the writer for drafts of the paper. The client can upload extra material and include additional instructions from the lecturer. Receive a paper.
4.      Download the paper
The paper is sent to your email and uploaded to your personal account. You also get a plagiarism report attached to your paper.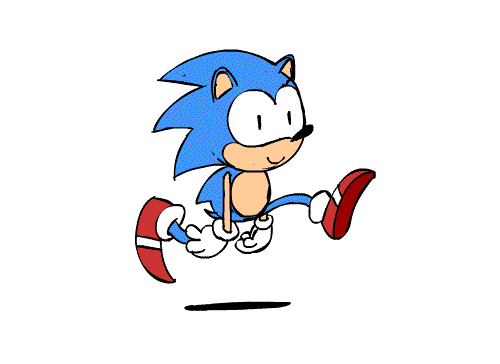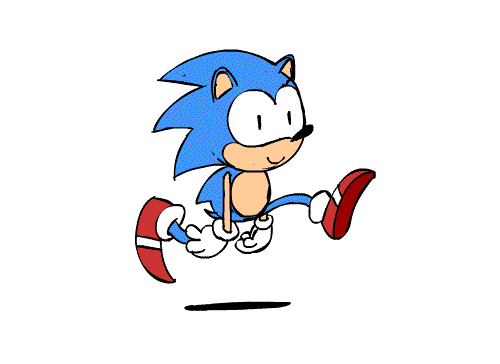 PLACE THIS ORDER OR A SIMILAR ORDER WITH US TODAY AND GET A PERFECT SCORE!!!
---