Strategic Planning for Training Companies
The Case of SMEs in the UAE
Organisations are increasingly dependent upon it systems and infrastructure, but they also need good quality employees, and training them properly is crucial. Training companies exist, but the strategic planning of these companies does not always work well with the planning that other companies are engaging in. Eventually, organisations are subjected to many risks, so their business is inherently risky. How long can an organisation afford downtime because of a lack of strategic planning and business continuity? How long does it take to recover from a disaster; and, what does it cost? The purpose of strategic planning is to enable a business to continue operations in event of a disruption and/or to survive a disastrous interruption to their business. (Damianides, Parkinson, 2004, p.280).
In the training industry, keeping a good backup of information is considered to be only one issue for effective system recovery, and without considering other elements of a good business continuity plan, strategic planning can easily fail. Business continuity and disaster recovery are so vital to business success that they are no longer a concern of the it department alone, and the strategic planning that businesses are focusing on today must address all aspects of the business (Musaji, 2002). The purpose of this research is to provide a framework, and guidance to management, of good practices in the strategic planning area plan and to determine whether or not these companies are well prepared for the unexpected. To accomplish the objectives of this research a survey will be developed from the literature review and the survey will be given to various SMEs to get their views on strategic planning.
Chapter 1 – Introduction
Overview
Aims and Objectives
Statement of the research question
Chapter 2 – Background of the research
Chapter 3 – Literature Review
Chapter 4 -Methodology
Research strategy for primary research
Limits and restrictions to the study
Discussion – Specifics of the Proposed Methodology
References
Appendix 1: The Survey
Appendix 2: The List of Participating Companies:
Appendix 3: The Selection Criteria for the Companies in the Sample.
Chapter 1 – Introduction
Business in general is exposed to risk. "Risk and uncertainty are part of the everyday operating environment for all organisations. Occasionally the risks may be sufficient to generate a crisis which, if left unattended, can become a disaster." (Davies and Walters, 1998, p.5). Operating disruptions may occur with or without warning, and the outcomes may be devastating. According to the IIA-UK, business is exposed to different kind of threats, which stem from two sources i.e. internal and external. It is estimated that "10% of an organisation's problems stem from outside action, leaving approximately 90% being the result of insiders." (Silltow, 2002, p183). The disruptive event may also be intentional or unintentional security violations that suspend normal operations.
Even brief business interruptions can mean reduced revenues, lost customers or reduced market share," says Davies and Walters (1998, p.5). This is because even small and medium-sized businesses, in any country, play a major role in the economy; thus, it is important that their business operations are rigid and the effects of disruptions in a service are minimised in order to maintain public trust and confidence in the business world. Effective strategic planning establishes the basis for businesses to maintain and recover business processes when operations have been disrupted unexpectedly.
A large majority of what must be handled in strategic planning is business continuity planning (BCP). These kinds of plans are created to prevent interruptions to normal business activity. They are designed to protect critical business processes from natural or man-made failures or disasters and the resultant loss of capital due to unavailability of normal business processes. The aim of BCP is to minimise the effects of a disruptive event on a company. The business continuity plan should also help minimise the cost associated with the disruptive event and mitigate the risk associated with it.
New business practices, rapid changes in technology, and increased terrorism concerns have focused even greater attention on the need for effective Business Continuity Planning (BCP) and have changed the benchmarks of an effective plan. For example, an effective Business Continuity Planning should take into account the potential for wide-area disasters that could impact an entire region and for the consequential loss or accessibility of staff. It also should consider and address interdependencies, both market-based and geographic, among all business participants, as well as infrastructure service providers.
There are many surveys created to estimate the cost of a disaster. For example, "Research by IBM (Varcoe, 1993) showed that 80 per cent of organisations without relevant contingency plans who suffered a computer disaster went bankrupt within 18 months, with a further 10 per cent suffering the same fate within five years." (Davies and Walters, 1998, p.5). On the other hand, Kash and Darling (1998) highlighted that 85 per cent of all organisations acknowledge that crises within the business environment are inevitable. Few of these organisations, however, appear to have BCPs established. Hearnden (1995) identifies that where BCPs have been established the plans are largely focused on information technology (it) (Pitt, Goyal, 2004).
To be effective, however, these plans must focus on more than just the it section of a company. The people that are being trained and all other aspects of the business are just as important as whether the information technology infrastructure remains strong. Because of this, strategic planning must expand and address the whole of the company to truly be as effective as businesses would desire.
Overview
Strategic planning from a continuity sense is the method or process whereby businesses ensure the protection or recovery of operations, including services to customers, when confronted with adverse events such as natural disasters, technological failures, human error, or terrorism. The Business Continuity Institute (BCI) defines business continuity as "a proactive process which identifies the key functions of an organisation and the likely threats to those functions, from this information plans and procedures which ensure key functions can continue whatever the circumstances can be developed" (Silltow, 2002, p.247).
The objectives of a business continuity plan (BCP) are to reduce financial loss to the institution; provide a continuation of services to customers and financial market participants; and mitigate the negative effects of disruptions on its' strategic plans, reputation, operations, liquidity, credit quality, market position, and ability to remain in compliance with applicable laws and regulations. Establishment of an effective business continuity plan is needed for survival. For the plan to be effective it should, according to Fitzgerald (1995), "be matched to the business' true tolerance, be enterprise-wide, get the basics right, develop a business continuity ownership structure, establish a plan discipline, and not over-invest" (Fitzgerald, 1995, p.20).
Without proper planning, businesses cannot recover easily from a disaster. Pat Moore (1995), states that "we cannot expect to recover fully and continue our business or services without planning for the recovery of the facility which houses the business or service operations and which provides the environment in which the business units and processes operate" (p.22). "Planning is the primary responsibility of senior management, as they are entrusted with the safeguard of both the assets and the viability of the company" (Damianides, Parkinson, 2004, p.280). The plan should be comprehensive and flexible as well, but unfortunately these kinds of plans often leave out too much of what they should include, and include issues that are not a necessary part of the planning (Karakasidis, 1997, p.72).
Two specific types of strategic plans — Business Continuity Planning and Disaster Recovery Planning (DRP) — involve preparation, testing, and updating the actions required to protect critical business processes from the effects of major systems and network failures. These two concepts are so close as to allow combining them into one domain. There are some differences, however, and understanding them is important to knowing what strategic planning really is and what is best to address for a business. Basically, business continuity planning is the process of making the plans that will ensure that critical business functions can withstand a variety of emergencies. Disaster recovery planning involves making preparations for a disaster, but also addresses the procedure to be followed during and after a loss. DRP is a comprehensive statement of consistent actions to be taken before, during and after a disruptive event that causes a significant loss of information system resources.
According to Damianides and Parkinson (2004), the BCP process includes the following:
Business impact analysis"
Develop business strategies"
Develop detailed plan"
Test and maintain plan"
Most companies hesitate to develop a disaster recovery plan until a disaster occurs. However, according to another survey (Patrowicz, 1998), 85% of the Fortune 1,000 companies have disaster recovery plans. Within these companies, which have disaster recovery plans:
80 per cent have plans that protect their data centre resources;
50 per cent have plans that protect their networks; and Less than 35% have plans that protect their data on PC LANs.(Hawkins, et al., 2000).
In an Ernst & Young/Computerworld Global Information Security Survey of 4,255 it and information security managers, 84% of them said that their senior management believes that security management is "important" or "extremely important." Of these respondents, over 50% of them stated that they lack a disaster recovery plan (Anthes, 1998). However, most of the problems stem from the lack of communication at the corporate level. (Hawkins, et al., 2000).
Business Continuity Plans (BCP) and other forms of strategic planning are no longer a luxury, but a must-have factor and an important element of any organisation's risk management system. Organisations are increasingly dependent upon it systems and infrastructure and eventually subjected to many risks, so business is inherently risky. How long can your organisation afford system downtime? How long does it take to recover a disaster; and, what does it cost? These kinds of questions are the ones that have to be addressed for BCPs. Also important, however, is using strategic planning to look toward the future and determine where a business wants to be at a specific point, so that plans to work toward that goal can also be created and addressed.
The background to a study is very important, and it often affects much of what is learned. Without a proper understanding of what has gone before, a study makes less sense and can be difficult to understand. However, the meat of the study itself is what is important, and it is not necessary to create a background that runs for many pages and uses up valuable space that could be used for the literature review, analysis, and other important issues.
The most important background issue to discuss is the fact that the problem strategic planning and how best to work with and implement it has been going on for many years. The way that SMEs work and how they change and adapt as society changes is significant, but strategic planning is still not used for all businesses in all areas, and many wonder why this is the case and how it might be hurting various industries and the customers. There are no easy answers to this issue, and it is not something that can be solved quickly. However, there have been ideas created and tried in the past for SMEs when it comes to strategic planning, both in the form of business continuity/disaster recovery, and in the form of future planning to ensure the meeting of goals and objectives.
Despite these ideas and beliefs, there are still many countries where the SMEs do not utilize any kind of strategic planning. The UAE is one of these countries where the rate of small and medium-sized companies with a strategic plan is only around 14%. This has been found to be troubling by those that study this particular issue, because strategic plans help businesses very much when it comes to serving their customers and making plans and changes that help them adapt to the future. Without these strategic plans, some businesses will struggle with issues that cannot easily be solved and these businesses need the help and stability that a strategic plan can provide for them.
The main theory is that these plans help companies not only in what they are doing in the present day, but also in what they are doing when it comes to future plans that they may make. These businesses must remain concerned about the services that they involve themselves in and use to assist the customers that they serve. They must keep up with the times and the needs of these customers, but they must be sure that they do not try to do too much too quickly and therefore offer a variety of services that do not work well, are fraught with difficulties, and only cause problems for their customers. Strategic plans help keep businesses running smoothly when there are disasters, either man-made or natural, that the businesses have to face, and they also keep businesses growing and expanding when the businesses are doing well.
Aims and Objectives
The aim of this paper is to determine the impact of strategic planning on the performance of small to medium size training companies in the UAE.
The objectives are:
To identify the use of strategic planning as it relates to the company's performance (turnover, number of employees, number of customers);
To relate the use of strategic planning with international activity;
To determine the use of strategic planning as it relates to the use of high tech methods;
To correlate the use of strategic planning with the manager's characteristics (age, education, gender, foreign language proficiency, prior experience [general or specific]);
To evaluate the use of strategic planning with the company's age and the manger's experience; and to identify future development opportunities.
Statement of the research question
Is strategic planning essential for training companies (those that offer training for businesses) in order to remain competitive in providing relevant training for businesses with changing needs, from a sample of companies?
Chapter 2 – Background of the research
The strategic management process is highly important for any business. Before it is discussed, however, there are some specific issues that should be examined. These are Porter's Five Forces model, the SWOT analysis, and strategic decision making. Once these are examined and understood, a more thorough discussion of the strategic management process can take place. There are, says Porter, five specific forces that work to drive competition within a particular industry. The Five Forces in Porter's model are:
The threat of entry by new competitors.
The intensity of rivalry among existing competitors.
Pressure from substitute products.
The bargaining power of buyers.
The bargaining power of suppliers.
One of the main applications of this model has to do with the difficulty of being able to enter new markets. Another issue deals with the current competitors that are already in a market and the ability of a company to stay competitive in markets that they are already in. The most significant issue that can be seen from the Five Forces model, however, is that there is an inverse relationship between the intensity of the competition and the profit margins of the company – when the competition intensity rises, the returns and margins fall. There are other issues that must be looked at, however, when it comes to the Five Forces model, how to use it, and what it actually means for those in business.
For example, Porter also discusses the idea of diversification. By diversifying, a particular organisation is able to grow faster and spread out the risks that it is taking. There are various companies that have created models for determining which companies will rise and which companies will fall, but Porter has other ideas in mind.
The Five Forces model is not the only area of interest where strategy is concerned. Many companies also work with SWOT analyses. These outline the Strengths, Weaknesses, Opportunities, and Threats that the company may be facing in order to help determine how better to deal with these issues. Strengths can involve issues such as how long the company has been around and whether people recognize the company name, as well as the philosophy that the company has when it comes to ensuring that the customers are happy. The amount of products that the company makes and the diversity that they have can be a strength as well, but it can also be a weakness. In a SWOT analysis, most of what is listed as the strengths of a company can also be seen as weaknesses in other companies. In other words, if one company is very diversified and another company is not, the first company may list diversity as a strength while the second company will likely list lack of diversity as a weakness.
Opportunities and threats are also significant in a SWOT analysis. The opportunities involve ways to expand the business or to make larger profits, and the threats are the issues that could prevent this from happening. These threats most often include other businesses that are selling the same or similar products, that have moved into the target market sooner, or that are otherwise causing difficulties for a particular business. While the Five Forces Model and the SWOT analysis are two very important tools, they are not everything when it comes to the strategic management process. It is important, therefore, to understand more about strategic decision making and strategic management throughout the rest of this section. There are many different issues involved when it comes to strategic planning, and many of them can be overlooked in the desire to create a plan and complete it.
The issues that will be discussed here will be the mission, the analysis of context, the strategic choice, the strategy implementation, and the strategy control. All of these work together to make up strategic management and planning. The mission is the beginning when it comes to strategic management and decision making processes (Parsatharthy and Booke, 2006, p. 11). For example, a mission statement might include statements such as 'To combine strategic marketing with quality products and services at affordable prices to provide the best value for consumers.' This is what many companies believe in, and this is what these companies have attempted to achieve throughout their history. However, this cannot be accomplished without proper strategic planning, and the mission statement is the place to begin.
By providing the best value for consumers, and giving the most to their employees, companies are able to perform well and keep everyone basically happy. This is, however, becoming more difficult as prices continue to rise, but most companies' goals are to keep their prices as low as they reasonably can while still making sure that consumers understand they are getting a high-quality product, which sometimes may cost a little bit more than a low quality one. The goal is not to convince customers to pay more than they need to. Rather, it is to make customers understand that good quality products and services cost money, and customers want to make sure that they are getting their money's worth. There are three main points to the mission statement: to serve as a guideline between the present and the future, to provide focus for management so that they can keep their objectives in front of them, and to help differentiate the company from the competitors that it faces (Parsatharthy and Booke, 2006, p. 11).
The analysis of the context is generally related to the threats and opportunities that a business must deal with. These were discussed briefly in the information on SWOT analyses that was explained earlier. Context analysis is more in-depth than what is shown in the SWOT analysis, however, because a more thorough explanation of the issues is often addressed. The external environment that a business is involved in changes frequently (Parsatharthy and Booke, 2006, p. 12).
Because of these changes, a company cannot simply study the market and then move forward with a product or idea. The market must be studied over time, because of the changes that often take place. Once a product is introduced into the market, it cannot be simply left alone. The market will still be changing, and the company that produced the product must pay attention to this so that the marketing and the product can be changed accordingly. There will undoubtedly be new opportunities for the company and the product, and there will also be threats that will develop, and which may not have been in the marketplace when the product was first introduced. Because of this, the analysis of the context in which the product is seen needs constant examination so that 'course corrections' can be made.
The strategic choice that a company uses is very important as well. This is the examination of strategic alternatives that might be used by the company as well as the selection of an alternative or alternatives (Parsatharthy and Booke, 2006, p. 13). The main issue that companies deal with where strategic choice is concerned is whether the company is going to manufacture and sell a single product or whether the company is going to diversify and sell more than one product or type of product. Once this decision is made, the company can then work to determine how it is going to accomplish the goals that it has set for itself. There are many different ways that a company can go about accomplishing goals, and these different ways are addressed on different levels, such as functional, international, business, and corporate, which all have specific criteria that are used.
Once the company has addressed this issue, it can work to implement the strategy that it has created (Parsatharthy and Booke, 2006, p. 14). Companies will find varying ways to perform this action, depending on what kind of company they are and what type of product and target market they have. Some kinds of products require a different type of strategy than others. For example, there are some products that are very personal and may require a more delicate marketing than other products, and companies must be aware of this issue so as not to embarrass or offend customers and potential customers. For most products, however, the central issue is one of keeping up with (and exceeding) what other companies with similar products are doing in an effort to remain on top on keep profit margins high. Strategies have to include other issues however, because profits are not the only concern for businesses, and they must work diligently at keeping customers and employees happy as well.
Implementing a strategy is often much more difficult than it would seem at first, because there are many areas of the company that must be well-coordinated for the strategy to be effective (Parsatharthy and Booke, 2006, p. 15). In other words, creating a strategy that deals with just one area of the business does not work well, because the other areas are left to fend for themselves, and some of what is being undertaken in these other areas may not mesh well with the strategy that has been created for a different area. Businesses that ensure that their strategies encompass all areas will often fare much better than businesses that attempt to create varying strategies for different sections or departments.
Strategic control is another vital area to the issue of strategic management, and it is most likely the most important area in many respects. This is due to the fact that everything that has been undertaken by a particular business must generally be studied and changed quite often in order to ensure that it is reaching the maximum level of effectiveness (Parsatharthy and Booke, 2006, p. 15). The idea behind strategic management is not one of creating a strategy and then using it indefinitely. Instead, the idea of strategic management is one of continual growth and change. If these do not take place, the company can stagnate, and the products and/or services that the company provides will flounder in the marketplace. There must be a virtually continuous cycle of adjustment and learning in a firm that is interested in maintaining a good image in order for it to succeed (Parsatharthy and Booke, 2006, p. 15).
As can be seen from this information, there are many different concerns where strategic management and strategic decision making are concerned for companies, and there are various individuals within the companies that must work to ensure that the strategies that are created are upheld. This is often difficult, and there are many individuals that have different ideas within each and every organisation. There are many differences of opinion, and diversity also plays a large part in the issue. However, this does not mean that the differences are unhealthy. Companies that have a lot of diversity often actually work better than companies that do not, because people bring many different experiences and ideas to the table. When this takes place, companies are able to have many new ideas and considerations, and this helps them to succeed because they have a better understanding of their market.
Those that work in management in companies today often find that they need to listen to what their customers and their employees have to say, because they have a higher chance of success when they do this. If they involve themselves only with what they think and feel, they miss out on much of what others are feeling and believing, and they close themselves off to changes that could be made that would help the company to grow. Without the growth of the individuals within the company, the business itself would not be able to grow, and so this grow on both personal and professional levels is very important. It can more easily be achieved when the individuals in the company work together for the common good, thus keeping everyone happy and successful as much as is possible.
Coaching has become more popular today, and there is a movement to use this type of management in more organisations, including those that train employees for business. The idea of coaching in organisations has become more important in recent years (Chapman, Best, and Casteren, 2003). In order to understand the issue, however, those that look at coaching within a specific organisation must analyze that organisation to determine whether coaching is taking place and how it can be improved.
Organisational analysis is extremely important as it looks at the entire organisation and not just a small section of it. It looks not only at how the organisation functions but also the impact that the organisation has on society and its employees (Clark, 1998). Organisational design has to do with making decisions regarding the culture and the structure of the organisation, much of which needs to involve coaching to help the organisation succeed. The culture is the values that the organisation shares, and these often work to influence behaviour, especially through the coaching that takes place within it.
The structure is more formal and largely relates to authority relationships and specific tasks that must be done (Clark, 1998). Organisational theory, organisational design and change, and organisational structure and culture all relate to each other in various ways and it is important to understand not only how these relate to each other but the various factors that contribute to the ability of a particular organisation to deal with contingencies, achieve a competitive advantage over others, effectively manage different areas of diversity, and increase not only its efficiency but it's ability to innovate as well. Coaching is one of the factors that is generally used in order to help organisations succeed with their strategic plans (Chapman, Best, & Casteren, 2003).
Chapter 3 – Literature Review
Before issues of corporate culture are explored, it is important to address change models. In order for coaching to be successful in an organisation's culture, it is important that the change model that is used is an appropriate one for those that are working with it and will be affected by it. One of the most significant and popular change models is behaviour-based. This helps to discover the most important causes of limitation in people and what kinds of beliefs and patterns they use in order to live their lives the way they do (Hargrove, 2002). This shows how these people make decisions and contribute to what is taking place in the organisation. People are able to change if they want to, and if they are shown how to do so properly, and the behaviour-based change model shows them how they can do this and what kinds of benefits they can hope to achieve by doing so (Hargrove, 2002).
To affect behavioural change, there are three steps that must be taken. These are unfreezing, moving, and refreezing (Hargrove, 2002). Unfreezing of the behaviours that are being undertaking is necessary before the person can move forward in changing his or her attitudes and beliefs regarding business. After this has taken place, refreezing is necessary to put these knew attitudes and beliefs into practice (Hargrove, 2002). Those that are not willing to do this will remain stuck in the attitudes that they originally had, and they will not be able to grow and change. This will also stop the organisation itself from growing and changing, which will obviously harm it in the opinion of customers and competitors alike.
In this literature review, there will be several issues addressed when it comes to an analysis of the organisation and the coaching that takes place. These are addressed because coaching is part of the evolution of strategic planning and organizational change, which can show the history of this all-important issue. How various organisations operate and how they influence and are affected by the environment around them is called Organisation Theory (Senge, 1992).
This relates to organisational design, which deals with a particular organisation that is either emerging or evolving into some new phase in its development. The design of any organisation has a great deal to do with how senior officers and management work with those that are lower in the organisation. If those that are higher-ranking are willing to coach those that are lower-ranking, there is a much higher chance that the organisation itself will have a higher rate of success and will advance farther than it would have been able to if there was little help and support between the two groups (Hargrove, 2002).
Coaching is a process that is used by managers to help them decide not only what changes they will make to the organisation (decision-making) but other factors that must be considered as well (Chapman, Best, and Casteren, 2003). By doing this, the manager creates a process by which he or she can achieve specified goals of the organisation through controlling various activities. When linked to the idea of design, change and coaching help to assist organisations to move from the state that they are presently in to a state that they plan to be in for the future. This often also creates a strong emphasis on either improved or planned effectiveness for a particular organisation, and therefore becomes a crucial part of strategic planning (Senge, 1992; Bowden, 1985).
When it comes to strategic planning and budgeting, the Senior Financial Officer is the person that has control, but there are others that work for this person and must be good at their jobs in order to keep problems from occurring within the company. The mission of the organisation is to provide high quality to the customers, and having a strong budget will allow this to take place without raising prices unnecessarily. While most of this works well, the planning and budgeting needs to be taken more seriously if the organisation is going to continue to do well and provide the customers with what they need without being required to charge more for what they offer.
It is the responsibility of the Senior Financial Officer to ensure that the work is done in the way that is most cost-effective so that the customers receive what they want and need, the employees are happy and therefore productive, and the measures that are taken where budgeting is addressed are appropriate for everyone involved. If this is not the case, there will be a breakdown in an area of the organisation, and a breakdown or problem in one area costs money in every other area, which can eventually pass on the cost of these problems to the customer. The Senior Financial Officer, as well as other high-ranking officials, however, also has the ability to lead and coach within the organisation. Not all officers wish to undertake this kind of issue, but for those that do the entire company benefits, and those benefits can be passed on to the customers in many ways.
Organisations must be driven and managed properly, not only in the present but in the future as well. There are many formal tasks and formal systems that have been created by various organisations to ensure that this takes place, and coaching is only one of these. Often these are put into place by owners and managers and work to ensure that an organisation will operate to the best of its ability. This set of formal tasks and systems is often known as organisation structure. The structure of an organisation is very important, but so is the organisational culture (Senge, 1992).
This organisational culture is determined not only by the individuals in a particular organisation but how these individuals interact with each other both within the company and outside of it in order to achieve the shared goals that the organisation holds, such as the mission statement. As can be seen, all of these small issues are important in and by themselves, but organisation theory is a large mechanism that actually determines not only how the organisation operates in the business world, but how it is affected by, and how it affects in turn, the environment that it operates in (Senge, 1992).
Management information systems and technology are very important where this is concerned, because these systems often handle so much of what the organisation does, including the managing of its finances. If the Senior Financial Officer of an organisation does not utilize these information systems properly, serious issues with balancing the organisation's budget can result. One of the best ways to ensure that these kinds of problems are not seen is to have proper data storage and access. Being able to access financial data is necessary and important, and this data issue applies to both the customers and the organisation itself. Backing up data to ensure that it is available always to those that have the right to access it is one of the most important things that a Senior Financial Officer can do when it comes to management information systems. Another important issue that ties in with this is high availability.
The data that is stored must be accessible to those that need it, when they need it, regardless of what else is taking place. In other words, even in the event of a natural or man-made disaster, that data might be needed, and it should be available. This is often difficult, but hiring individuals that specialize in this is important, and this is one area where improvements can be made to the organisation. Many organisations do not take data storage, backup, and availability as seriously as they should, and this can create many more problems than these organisations realize when unexpected problems appear. The Senior Financial Officer needs to be more strongly involved with the idea of management information systems in order to ensure that the company continues to operate smoothly.
The design and change of the organisation, as well as it structure and culture, help to determine specifically how an organisation operates and therefore how it will effectively meet the goals that it has set. In order to operate efficiently and effectively as an organisation, one needs to determine how this should be done. The upfront analysis that is usually conducted for this is design and change, which is part of decision-making and also part of the coaching issue as well (Hargrove, 2002).
Once this coaching process has been determined, both the culture of the organisation and the structure of the organisation can be managed and dealt with through various processes created in the design phase, and the financial issues of the organisation are involved with this as well (Chapman, Best, & Casteren, 2003). Organisational theory can also be applied to individuals who are deciding to create a business for the first time. As soon as they create this business, it is known as an organisation, and organisational theory therefore applies. There are many different definitions of 'organisation' depending on who is asked the question, but Robbins' definition is that "an organisation is a consciously coordinated social entity, with a relatively identifiable boundary, that functions on a relatively continuous basis to achieve a common goal or set of goals" (Robbins & Barnwell, 1994).
According to Robbins, and also to Jones, there are various factors that contribute to the way that a particular organisation functions and how effective it is, and coaching is involved throughout. These are the aforementioned organisational structure and culture, and organisational design and change. As has been mentioned, design is the process utilized to help managers to find what type of organisation they actually have and therefore what type of culture and structure it needs. This can be very important to the financial aspects of the business when it comes to decision-making, because a clear understanding of the business, what it will do, and what it needs is important in order to show what will have to be done in the future in regard to technology, strategic planning, budgeting, and many other issues that will affect the course that the business takes and how well it performs.
Change, on the other hand, is concerned with planning various structural and financial changes. In order to be effective, especially in today's rapidly moving society, organisations need to be able to grow and change (Robbins & Barnwell, 1994). This ability to change and grow, along with the structural and cultural issues that are dealt with in an organisation, are utilized to control many of the various activities of the organisation in order to ensure that the specified organisational objectives are achieved (Jones, pg. 28). After the design has actually been determined, then management can examine what will need to be done in order to affect the required changes (Clark, 1998). This is an area that the Senior Financial Officer must be strongly involved with, as must all other high-ranking officers in the organisation. If these individuals are willing to take the time and coach those that are learning and growing in the organisation, all will benefit.
There are two ways to look at this, as the business processes and the human factors of this issue are both important. By creating and designing the various structures around which the organisation will actually operate, and by creating various systems that will help to guide the organisation in a specific direction, many of the goals for change and growth can be identified and achieved by appropriate coaching within the organisation (Chapman, Best, and Casteren, 2003). During this process, it is important that management does not forget that culture has a great deal to do with how an organisation operates and is a very important part of it which can also affect the other issues that an organisation sees.
This is true not only from a management systems structure, but also from the aspect of the core values of the organisation and values of the individuals that are employed within it (Senge, 1992). It is very important that organisations pay attention to all of these issues, as knowing how a particular organisation is going to be designed, will function, and will implement change, as well as how it will be structured and the type of culture it will have, will help this particular organisation not only to obtain a competitive advantage in the field, but also manage its diversity, increase the efficiency with which it operates, be innovative, and deal with contingencies as they arise.
However, even if the design and change are accurately done and the structure and culture are taken into account, there is no guarantee based on these things that an organisation will achieve its goals or be entirely successful (Senge, 1992). The success of many organisations is based on various factors, but coaching is one of the most important issues that could be addressed when it comes to structure, culture, and change.
There are many problems that can still occur, however, and much of this has to do with whether the organisation is based on a hierarchical structure that encourages bureaucracy, or whether the structure is more open to issues such as coaching. In the larger organisations bureaucracy quite often occurs, although according to Robbins, bureaucracies are still the most popular structural design in society regarding all sizes of businesses. Robbins also states that these bureaucracies are designed to be efficient in handling different routing activities (Robbins and Barnwell, 1994).
Organisational design, however, is still extremely important as it contributes to the ability of the organisation to deal with various innovations. This is done by looking at the particular organisational structure and linking individuals who have very specialized skills to specific areas of the business where they can be the most useful (Jones, 2001). By optimizing the skills of various individuals throughout the organisation the capacity of the organisation to achieve its desired goals and outcomes is maximized, and if it were not for coaching, some of this would likely not take place.
However, being too democratic within an organisation can lead to financial and other problems, just as being too bureaucratic can lead to these same problems. Employee turnover within an organisation is costly, and in order to help employees enjoy their jobs and remain productive within the company, some concessions must be made. Coaching them can help this issue (Chapman, Best, and Casteren, 2003). This must be balanced, however, with the rules and regulations that must be kept, and the balancing of this can be difficult. Costs must be kept down, but raises, benefits, and other costly issues must still be available on a realistic basis, or the turnover among employees will be so high that the organisation will lose money regardless of what else it may be doing properly. All employees must be aware of the culture of the organisation, therefore, if they are to perform their job duties to the best of their abilities and to the benefit of all involved.
It is important at this point to talk more about innovation, as it has been mentioned several times throughout the course of this discussion. Innovation involves organisations using the competencies and resources that they have available to develop either a new or improved good and service or to develop new operating and production systems so that they are better able to respond to the needs that their customers have (Jones, 2001). This will also increase profit if it is strategically planned properly and budgeted correctly.
Innovation is something that most organisations should encourage as it often helps to provide a competitive advantage in that the organisation often can develop a new product or service, or a way of doing their business that is on the cutting edge of technology or customer service. Often, however, this is very dependent on what type of structure a particular organisation has and the budget that is available to it. In other words, coaching also comes into play here, as well. If the organisation is too bureaucratic then innovation may be stopped before it has a chance to really get started, and the same is true of coaching. What type of structure the organisation has for its operations and how well its culture fits will also help to determine the failure or success of a particular organisation (Clark, 1998).
The behaviour of individuals within the organisation also affects what takes place there. Officers within the company that have an ability to determine what various needs must be met and to create value from the resources that the organisation has at its disposal will quickly help the organisation gain a competitive advantage over other organisations (Jones, 2001; Robbins & Barnwell, 1994). A competitive advantage can be gained by helping to determine an effective strategy that will differentiate one particular organisation in the marketplace and therefore remind individuals of its existence. This reminder will help it to gain a competitive advantage over other organisations that may not have the same type of name recognition, and will also help its financial base, as the profits that this company makes will be increased.
According to Robbins and Barnwell (1994) change and innovation are strongly tied together. Change, naturally, means anything that is different, and innovation deals with the adoption of anything relatively new. All innovative ideas and innovations therefore represent the concept of innovation, but not all changes represent innovation. In order to have an innovative change, something must break new ground for the organisation. Often, however, when this is done it is seen as somewhat of a threat and therefore the members of the organisation are much more likely to resist it (Senge, 1992). This is true not just of the individuals that work for the organisation, but also for those that budget and plan for that same organisation, as they must always be ready for changes that take place within the company and changes that take place within the market as well.
There are two various forms that innovation can take on, and these are administrative or technological (Clark, 1998). Administrative innovation is rather self-explanatory, and deals mostly with implementing changes in the structure or the organisation or the processes that it utilizes to carry out its administrative functions, such as budgeting and planning. This includes various different organisational designs, flex time work schedules, and other issues as well. Technological innovation deals with using new techniques, systems, devices, or tools to change either the products or services that the organisation provides or the way in which those products or services are rendered (Clark, 1998).
When it comes to organisational design and structure, it is important that an organisation realize that its various employees have different talents and abilities. By looking at these various talents and by dealing with cultural values which help to encourage individuals to work together, the diversity of the workforce can be showcased and utilized in the best way possible, which will have the added benefit of creating higher profit margins. There are very important implications when it comes to organisational culture when looking at the gender, race, and ethnicity of various people within the organisation (Senge, 1992). Sometimes, these differences can make coaching somewhat difficult, but much of this can be overcome through acceptance of differences.
Keeping individuals motivated and ensuring that they are dealing with things efficiently is also a major issue when it comes to organisational theory and structure. Quite often, the ethical and moral values that the employees hold have much to do with how efficient they are and how motivated they are to continue working, and their motivation and productivity is strongly tied to how well the company will perform financially. It is easy to use recognition and rewards as a motivator but it is also easy to get greedy in this respect. A strong example of this greed is the Enron scandal. Eventually, Enron went bankrupt and many of its officers and company managers were sued based on corruption and fraud (Bolman & Deal, 1997). On the other hand, there are many companies who look at the creation of a competitive internal environment and how this can help the organisation externally.
A prime example of this issue is Southwest Airlines (Bolman & Deal, 1997). While competitors were going bankrupt, Southwest Airlines was increasing its profit share, and it did this by empowering the employees that it had and valuing them so strongly that they felt they were able to make decisions and do things on their own. This helped these individuals to have a much stronger belief in the company and therefore they worked harder and longer at what they were doing, and made sure that they did things right (Bolman & Deal, 1997).
Ethics is very important, therefore, in the culture and structure of the company and how this motivates its employees, because this can help the company to make more money while keeping everyone involved happy with what they are doing for the Company (Jones, 2001). Part of that culture are the rules, norms, and values that an organisation holds, and the rules, norms, and values that are held by each individual within that organisation. Because of this, it can be seen that culture plays a very strong and important role in the outcome that an organisation has and whether it is successful, which means that it must not be discounted by the Senior Financial Officer as not being relevant to financial issues.
Many organisational cultures resist change because change is often seen as a threat to the security, status, social affiliations, or economic well-being of various employees (Robbins and Barnwell, 1994). Organisations, in general, must adapt to an environment that is ever-changing and must be constantly in search of new and innovative ways in which they can conduct their business if they want to continue to success financially. This can be done through an approach that ensures that the staff that they have continued to be motivated while also looking to the future where staffing and products are concerned. Having a diverse workforce is one of the ways that an Organisation can achieve its goals most easily, because the diversity brings many talents to the Organisation, and these all provide money-making opportunities.
Coaching within an organisation is highly important when it comes to the structure and culture that is seen there. Many people do not yet really understand how important the coaching of employees may be, but for those that do understand this issue, they are aware of how much this can help the organisation to succeed and continue to grow. An analysis of the organisation, however, must be performed first, because coaching has to be worked into if it is not already being performed. In other words, an organisation cannot simply change everything overnight so that it can establish a culture of coaching.
Instead, organisations must work into the idea of coaching as part of their structure and culture. This has to be done over time, and employees are often resistant to change, especially if they are very comfortable with the status quo as it has been. They may fight against the change and cause problems, but most employees will likely see, in time, that the changes that are being made where coaching is concerned are actually for the good of the organisation and all that work for it. This can also help customers, as well, by producing employees that are happier and more productive than they were in the past. This will help keep costs down, show that customers are important and are treated well, and provide other benefits that might not otherwise have been seen without coaching.
There are many different ways that coaching can be employed in various organisations, and each organisation will have to find what works for them. Some of them may find that more extensive coaching works well, while others might find that a more reserved style is what their employees respond to. Either way, however, organisations that work to bring coaching into their structure and culture will see that they can succeed in many different ways based on the happiness of their employees, their willingness to work together, and other issues that are created when higher-ranking employees work to coach those that are not as high up in the company. This can assure the smooth running of the business, good working relationships, and a feeling of 'family' that might not be seen in other organisations, especially if they are large, spread out, and have many employees.
It is important, as well, to discuss business continuity plans and disaster recovery, because they both play a very large role in strategic planning. A business continuity project planning process comprises the following components and should be used in conjunction with a broad risk management process, i.e. A risk reduction programme:
Obtain top management approval and support.
2. Establish a business continuity planning (BCP) committee.
3. Perform business impact analyses.
4. Evaluate critical needs and prioritize business requirements.
5. Determine the business continuity strategy and associated recovery process.
6. Prepare business continuity strategy and its implementation plan for executive management approval.
7. Prepare business recovery plan templates and utilities, finalize data collection and organize/develop the business recovery procedures.
Develop the testing criteria and procedures.
Test the business recovery process and evaluate test results.
Develop/review service level agreement(s) (SLAs).
11. Update/revise the business recovery procedures and templates."(Karakasidis, 1997, p.72).
Naturally, there are many more things that should be considered, and what needs to be done to create a business continuity plan is largely affected by the industry that is being considered and to some extent by the individual business itself, as all businesses need different things and different ways of protecting their assets. Much of this depends on what those assets are. Businesses that rely much more on it will have to protect that, while other businesses might rely much more on their employees, and therefore they must make ways to protect those employees in the event of a disaster. For this reason, the literature review will encompass a great deal of information, including how various businesses have dealt with their ideas regarding business continuity plans.
Morgan Stanley designed its business continuity plan almost 20 years ago, but it never really thought that it would be needed. Instead, it was done just in case there ever was a problem, because it seemed as though it would be a good idea. However, when the terrorists struck the United States in September of 2001, Morgan Stanley had to use the business continuity plan that it had created (Ferris, 2002). In the aftermath, the company was missing employees and contractors, and it had also lost over 1 million feet of floor space and displaced 3,500 of its employees (Ferris, 2002). All of this came as such a shock that Morgan Stanley would not have been able to function and would not have known where to turn if it had not had a business continuity plan already in place.
Because of everything that had happened, Morgan Stanley was able to test its plan in a way that it had never thought possible and never wanted to see. The tragedy of the loss of human life was the most significant problem, but business continuation issues also loomed large for the company, since it had lost so much workspace and much of what it normally used to conduct business (Ferris, 2002). Originally, however, the disaster plan for Morgan Stanley involved only a protection against mainframe computer failure, and little else (Ferris, 2002). When the year 2000 neared, however, company executives began to realize that there were other potential issues that needed to be dealt with, and therefore they worked toward making the computer protection plan into something much more serious and secure, that would encompass the rest of the business as well (Ferris, 2002).
By utilizing their business continuity plan right away, Morgan Stanley was able to ensure that they kept as many people as possible safe and that they got everyone what they needed to resume work as quickly as possible. They are not the only company that has this type of business continuity plan, but their plan is so solid and thorough that it works much better than the plans of many other individual companies throughout the world. Much of the reason for this is that the Morgan Stanley plan encompasses not only it but everything that is involved in their day-to-day business, so that nothing gets overlooked when a crisis occurs. This is something that all businesses must consider when looking at what they are going to do regarding business continuity plans.
One of the reasons that the business continuity plan at Morgan Stanley worked so well is because they were prepared for almost anything (Ferris, 2002). However, the chance to test this plan and find out where the weaknesses were also helped them to make the plan even stronger at a later date (Ferris, 2002). Many of the program objectives were enhanced after September 11th 2001 because of the issues that they found that day (Ferris, 2002). The first thing was the issue with personnel (Ferris, 2002). While Morgan Stanley did not lose a great number of the staff they did lose some and the loss of human life is always difficult for those that live on (Ferris, 2002).
Even if these individuals are not family many people that work with each other day in and day out become very close to one another and because of this they find that they need to have other people work with them after the loss (Ferris, 2002). This is important for the scope of the business but it is difficult personally because the people that were lost in such a tragic event can never completely be replaced (Ferris, 2002). Being able to work at home, having employee counselors, and enhancing much of the communication that went between employees and senior managers were some of the things that Morgan Stanley did to expand the contingency plan after the terrorist attacks (Ferris, 2002).
Their operations also became more diversified because they worked in one building all together and they found that this did not necessarily work well for them because so much disaster could befall one specific building that their operations would be strongly hurt (Ferris, 2002). Another thing that they looked at was the longer duration of down time because they had originally planned for four weeks or less in their business continuity plan (Ferris, 2002). They had to look back at this because not all businesses were back up and running after four weeks, although many of them were (Ferris, 2002). Even though most of the planning still looks at four weeks or less for an average down time duration, some of it takes into account the fact that this could be longer (Ferris, 2002).
Awareness was also raised by this problem because not everyone was up-to-date on what needed to be done when a disaster struck and therefore this caused some difficulties for those that worked with the organisation (Ferris, 2002). Having contacts outside of the company for individuals that they often worked with was another thing that Morgan Stanley worked toward in the post-crisis days after the terrorist attacks and they begin looking at not the causes of many of the problems but the effects that these problems created (Ferris, 2002). They created specific scenarios regarding the information technology and the inaccessibility or nonfunctioning problems with the buildings so that they were more able to determine what they would do in the event of future problems (Ferris, 2002).
What actually causes down time in the business will help to determine how long it takes before individuals can return to business in a normal sense but the specific and initial responses that occur regardless of the situation will be the same (Ferris, 2002). Morgan Stanley also created some helpful hints for others that are looking toward creating business continuity plans and it is important to list them here.
1. Good crisis management is flexible. Build a solid platform from which to initiate a response to empower your best and brightest people with specific roles during a disaster (Ferris, 2002).
2. Business continuity planning is a process not a project. Accept the fact that some percentage of what you plan for today will change two weeks from now and will continue to deteriorate over time. Do not hold back until the project is complete. It is better to have a plan that is substantially complete and accurate than no plan at all (Ferris, 2002).
3. Find the right balance. Before September 11, 2001, without an obvious or immediate threat, complacency infiltrated the business continuity planning process. After September 11, the elevated sense of urgency sometimes led to panic. Neither complacency nor panic should lead your business continuity planning process (Ferris, 2002).
4. Move from build-and-react to integrate-and-mitigate. Business continuity planning has traditionally been a reactive process, but due to the heightened threat environment, business recovery issues should be considered as a primary operational risk (Ferris, 2002).
Testing is one of the things that most experts are insisting is the most important when it comes to business continuity plans (MacSweeney, 2003). Because of the terrorist attacks that took place in the United States in 2001, many management individualized throughout the country have looked at their business continuity plans and updated them (MacSweeney, 2003). They have also been communicated much more strongly to various employees throughout the company and other companies that they work with, and they have been tested much more rigorously (MacSweeney, 2003). Evacuating buildings is one of the most important issues when a crisis occurs and being able to monitor which employees are in the facility at any specific point in time is seen as being very important to many business contingency plans because this allows individuals to have a better idea of when they have gotten everyone out and who is still missing (MacSweeney, 2003).
Being able to access some important information and communicate with others while a critical event is taking place is also very vital (MacSweeney, 2003). Many individuals combine disaster recovery and business continuity into the same basic concept and then have employees and management adapt to it (MacSweeney, 2003). Having an in-depth plan for all of the business organisation is vital so that when something happens that requires that strong action be taken every individual throughout the organisation is aware of what role he or she must play (MacSweeney, 2003). Those that have been through disasters such as the terrorist attacks on the United States in 2001 have had their business plans and their crisis plans tested, but even those that have not been tested in this way must look at various ways to test their plans to ensure that they work correctly (MacSweeney, 2003).
Having a good plan for business continuity starts with the people that created it and those that have responsibilities and rolls to play when it takes place (MacSweeney, 2003). If all individuals are aware of what they need to do when they have a crisis occur then they are much more likely to protect themselves and others in that event (MacSweeney, 2003). There are many individuals that do not have the technology in place yet to handle another catastrophic and painful attack (MacSweeney, 2003). Many of these businesses are not organized enough and their information databases and infrastructure that they have created for the company is still not protected properly (MacSweeney, 2003). There are planning stages that are necessary for creating these types of things that there are also unnecessary and trivial concerns and worries, and sometimes it is difficult to separate these two (MacSweeney, 2003).
Many companies are focusing on business continuity plans much more aggressively when they begin to realize that these not only involve taking care of information technology but actually adapting to a different type of life for businesses (MacSweeney, 2003). By examining different organisations and the readiness that they have for problems and disasters, and through the first-hand experience that some of these businesses have had, many of the deficiencies in various plans can be seen and this is important to ensure safety in the future (MacSweeney, 2003). Because of this many organisations have been rethinking the plans that they have created and the objectives that they need to achieve (MacSweeney, 2003).
When it comes to information technology, having a recovery strategy, a backup strategy, and a communications strategy that are strong and proven are seen to be some of the most important issues (MacSweeney, 2003). Also important to business contingency plans to various partnerships that companies have with their suppliers and with their business partners (MacSweeney, 2003). These individuals have to be ones that the company trusts and they have to work well so that businesses can get up and running as soon as they possibly can (MacSweeney, 2003). These individuals should be able to make decisions without paperwork hassles and other struggles when the need arises (MacSweeney, 2003). The paperwork and other issues can be sorted out later and it is very important during times of crisis to have a more simplistic approach to getting things done and have integrity between individuals so that there will not be problems later on (MacSweeney, 2003).
Naturally, where it is concerned system redundancy is exceedingly important but this redundancy does not work all that well if there is no integrity in the information (MacSweeney, 2003). If companies are not taking into account the integrity of the data that they are using when they are developing their business continuity plans they will develop a very false sense of safety and security simply because they have created a plan (MacSweeney, 2003). There are some instances where key personnel can be lost to a disaster and the technology that these individuals have created must be easy to use and easy to access for other individuals who, when accessing the data, are under extreme stress and may need to utilize the data that they find (MacSweeney, 2003). Testing policies to determine whether plans work well are sometimes difficult although some businesses test their business continuity plans on a regular basis (MacSweeney, 2003). There are usually engineers that are trained to do this, at least where information technology is concerned, that much of what is done cannot be tested completely until a disaster strikes (MacSweeney, 2003).
One survey done into the changes that have taken place since the terrorist attacks asked companies how their business continuity plans have changed since then. The results are significant, and are reproduced here:
Changed significantly
Changed moderately
Changed slightly
Has changed
Didn't have one before and now we do
Source: Risk & Insurance, 2001.
As can be seen from that, many companies felt the need to adjust their business continuity plans, but not all of them felt that significant changes were in order (Professional, 2003). This would indicate that many of these companies already had good plans in place for dealing with this kind of problem (Professional, 2003). Despite the fact that many companies feel relatively safe with their business continuity plans, almost 20% of those that are classified as professional risk managers think their business continuity plans are not effective (Professional, 2003).
This is significant because it indicates that many individuals that should feel safe and comforted at this point actually do not (Professional, 2003). The war with Iraq is another issue that many individuals are asked about when it comes to business continuity plans and 84% of these individuals do not feel that the risk has gone up since the beginning of the war (Professional, 2003). 20% of these individuals say that the risk may have risen a little while others say it has not risen at all (Professional, 2003). One hundred and forty-five individuals were surveyed for the study that indicated this information and only 5% of those individuals felt that the risk they undertake because of the war in Iraq has grown significantly (Professional, 2003).
Risk managers work to create business continuity plans and deal with all of the problems that organisations may be exposed to and they were aware of the risks involved in business in the world before the war Iraq actually got started (Professional, 2003). It is their job to look at things analytically and dispassionately to evaluate how much risk a company faces (Professional, 2003). However, 20% of these individuals are concerned about the effectiveness of the continuity plans that their businesses have (Professional, 2003). Four percent also have no business continuity plan at all and therefore a crisis or event that disrupted their operations would not be able to be dealt with well at all (Professional, 2003). Because there are so many threats to companies and organisations in today's world it is important to have these continuity plans but many companies still do not realize how important it is to make these a priority (Professional, 2003).
One thing is heartening when looking at strengthening business continuity plans, however (Professional, 2003). Sixty-eight percent of the individuals that were studied for this survey insisted that they now had coverage for terrorism through their insurance company that they believed to be adequate (Professional, 2003). A survey that was done before September 11th of 2001 indicated that 84% of the risk managers that were surveyed did not have insurance coverage that was adequate for terrorism (Professional, 2003). It is clear that insurers and companies have looked very strongly at coverage for terrorism and taking care of this (Professional, 2003). However, terrorism is not the only problem that can occur and therefore it is necessary for these companies to look much more closely at what they are doing when it comes to the creation of business continuity plans (Professional, 2003).
Another survey conducted in late 2001 utilizing 230 information technology professionals indicated that 88% of these individuals had company plans that readied them for a power outage but only 28% had plans which addressed any type of the physical attack (Is, 2002). As for a loss of workspace and physical assets, only 36% had a plan that would look toward this and only 38% had a plan that would deal with any type of damage that occurred to the infrastructure with regards to transportation (Is, 2002).
Chapter 4 -Methodology
Research strategy for primary research
Using data provided by the Ministry of Labour, a sample size of 20 training companies across the UAE was defined, and these companies' profiles correspond with the profile targeted by the dissertation (a comprehensive list of the companies used for the study is in Appendix 2, however, any companies that request to remain anonymous will not be mentioned. A placeholder using a code will be in the list to denote that a company did participate).
The option of purchasing data from industry associations was avoided due to the potential questionable nature of data that might be provided and its effect on the research authenticity. Instead, direct collection of data will be used, through interviews with the companies' leaders (GMs or other personnel directly involved in planning), and through structured or semi-structured interviews. In order to make this proposition attractive to companies, the researcher will offer the benefit of sharing the research findings as a 'thank you' for each company's contribution.
Further relevant leads may be obtained from interviewees that appear adequately informed. It would be believed that these types of referrals would also be as informed as the previously-selected companies on the subject matter, and therefore they would be likely to add very useful contributions to the study.
Once the data is collected it has to be analysed. Excel was chosen for this task. Data from excel can be transported in a large number of statistical applications to be analysed and it is easy to manipulate.
Charts will be used to make the results more comprehensive for the reader, as this thesis is addressed to all training companies. Since some of the managers may not have experience with interpreting statistical results, pie and bar charts were chosen to help with this by presenting the results in a visual manner.
Limits and restrictions to the study
The main limitations are related to data collection, as the timeline for this stage is quite short. Because of that, the response rate may to be low. That is why secondary sources were chosen to complement this task.
Also, given the size of the sample, it will be very unlikely that there will be time to interview all the managers which would have been otherwise been ideal to obtain more accurate data. To facilitate this effect, careful selection of personnel who are more likely to contribute relevant data will be set in a selection criteria document (Appendix 3), which will focus on those who will have the factors that will give them precedence over other candidates to be interviewed, such as experience in setting strategy, implementing strategy, and other related issues.
One other challenge that may be encountered is the refusal of some companies from the sample to cooperate. Some companies refuse to disclose information about their internal processes because they think it may damage their activity, or it might be leaked to competitors. To address this problem, every measure will be taken to the extent of offering to sign a non-disclosure agreement with those companies if deemed necessary and requesting the University to treat my dissertation as Confidential.
Discussion – Specifics of the Proposed Methodology
The approach to this particular study is considered to be really a relatively simple one, but it is also a very important one, and it makes the most sense for the information that is available and the answers that the researcher seeks to find in this particular study. Instead of re-examining everything that has been done in the past when it comes to the literature review and drawing conclusions from it, which would be very time consuming and difficult, the information for the analysis will come from what was gathered by the researcher from the surveys that were conducted regarding strategic planning. The collected data of others will be utilized, however, in order to determine what kinds of plans have worked the best in the past and what those that work in SMEs today should consider using.
While many studies interview subjects or conduct surveys, analyzing and reviewing the work of others is still quite a common method for many researchers to use when conducting a study of this nature, which is why it will be done for help in creating the background for strategic planning for SMEs. Surveying those that actually work in this area is vital, however, to an understanding of what is really happening in various businesses and how it can be changed through the use of strategic plans.
This is especially true for a subject such as this where there is so much information available in articles and studies, and when that information goes back so far, since helping to create strategic plan based on what has already been done in organizations is something that the literature review is especially good for. This field has been studied for many years in different ways, and this provides a wealth of information that deals with the issue and those smaller issues that surround it. Were it not for this information, it would be necessary to conduct a costly and time consuming method of study that would provide enough data for the current research, in addition to the surveys that were conducted by the researcher for this purpose. Since there is so much relevant information already available when it comes to the creation of a business continuity plan, however, this will not be necessary.
An approach such as this one showcases the information that was collected by others in the literature review and also allows the researcher's collected information to be examined and studied in a way that might be different from the ways that other researchers would utilize it or from the ways that similar information has already been presented in articles and other studies, thus broadening the field and the understanding of the information provided.
It is for this reason that the researcher has chosen to use this particular method when it comes to this study of strategic plans and SMEs in the UAE. The information is already there when it comes to creating these plans, but the way that it is presented and what can be done to show what it really means can always be looked at and changed in some way that helps to clarify what was originally said and what the researcher is trying to show in the current study. Much of this is done by using the survey information that was collected by the researcher and relates specifically to the SMEs that were studied. This not only showcases the information that is already available, but also indicates the importance of the survey work done by the researcher and presents it all in such a way as to bring new consideration to what is being examined.
This is an important aspect of the study because information about SMEs and strategic planning all must be presented when the data is analyzed. Although most of the literature review deals with strategic issues in general, there are also implications about the coaching culture, business continuity plans, and other issues that are all related to strategy specifically that need to be discussed, and therefore the information that was collected is very valuable.
Not all approaches work well for all studies, and care must be taken to ensure that the proper approach is utilized so that the study will be the best that it can be and make the most sense for all involved who read it. It is also important that the study impart the information that it is designed for, so that it will answer the question that was really asked. While there is no reason to assume that this is the only approach that will work, it is reasonable to assume that it is one of few approaches that will work, and that trying to utilize too many approaches or working with one that would be unfamiliar to the researcher would be difficult and would result in problems with the rest of the study.
The database for the study will be relatively large, simply because there is so much information available in the surveys that have been conducted. Approximately 50 articles and studies that dealt with this subject will also be consulted and used in the literature review so that information about strategic planning can be backed up by sound theory and information. By doing this, the database will be much larger than it would have otherwise been, and it will also provide much more information than the researcher might have collected simply on his or her own with surveys.
Some of this comes from the sheer volume of information that has been compiled, and some of it comes from the fact that the researcher could potentially forget to ask a particular question that might be important later, or could possibly word something in such a way that it would be misinterpreted and therefore not provide the researcher with the information that he really needs to deal with the problem statement that was presented earlier. This is one of the main dangers with surveys, as there are always mistakes that could be made or issues that could be problematic when the wrong questions are asked, or even when the right questions are asked in the wrong way.
This is in no way indicative of the idea that these surveys are not appropriate for this kind of study or that there is some problem with them. They are very valuable when it comes to collecting specific information about strategic planning in the training businesses that will be studied. However, they must be supplemented, when it comes to strategic plans in general, by information that has already been collected and compiled from the research that has been done by others. This is vital because there is so much information that is relevant to strategic plans, and they are not only used for SMEs.
The number of surveys that have been used are also relatively small, and this does not allow for as much pertinent information as the information that could be collected from books and articles that have already been written on the subject when it comes to strategic issues specifically. By using this larger database of studies in addition to the surveys, a much more complete picture of the issue can be created and the information that the researcher uses can be considered to be sufficient to provide understanding and answers for the study.
As to the validity of the data, it would appear that information contained in studies that were written specifically about this subject would be considered to be valid. The information that was collected from surveys by the researcher is also considered valid, since it is specific to this study and new to the issue. Since the studies are not works of fiction, they are assumed to be genuine information that has been legitimately acquired and verified. It would not be impossible, however, for this researcher to verify everything that is read in these studies to ensure that it was accurate.
Due to this, the assumption must be made that the authors of these studies wrote what was genuine and accurate, and that they did not cut corners or create something that they knew was not actually as truthful as it could have been. There is always the possibility that honest mistakes were innocently made, and these cannot be helped. The same is true for the surveys that were conducted by the researcher, since there is always the possibility of mistakes or problems, and there is always the possibility that those that were surveyed did not answer truthfully. This possibility with the surveys and the information collected for the literature review is rather remote and does not in any way discount the work that was done by the researcher or the information that was collected here.
The data, however, is valid for this particular study because it deals with the subject of strategic plans and SMEs in a way that is assumed to be factual, and because the studies that have been used are dealing with the subject that the researcher wishes to address, as are the surveys that were taken. In other words, they are the kind of studies, surveys, and informational writings that one would expect the researcher to use when considering this issue and therefore deal with the same information that this particular study looks at.
Since the data regarding business continuity plans itself comes from studies done by others, it is not original to this study. In other words, it has not been created specifically for this particular study. However, the data is original in the fact that it is being presented and analyzed in an original way. That gives some originality, if not specifically to the data, at least to the study. Creating original data on business continuity plans in general would be a time consuming and costly process, and would also be largely unnecessary when there is so much other information that is already available and could be used for this study.
The surveys, however, are original to this study, as they contain information that was collected by the researcher. They have not been used for any previous study and therefore they contain completely original data that is utilized only for this study by the researcher. This lends a lot of credibility and originality to the study in the form of the data on SMEs, which have not been studied in this way before to the best of the researcher's knowledge. Without this, the study would only deal with what had already been done by other researchers when it comes to strategic plans in general, and the SME angle would have largely been ignored.
Because of the approach to this particular study, the method that will be used to gather the data will consist of an analysis of the information that was presented in the literature review and information collected from the researcher's surveys into the current state of affairs where strategic planning is concerned. All of the information found in the literature review articles could not possibly be incorporated into the literature review, but a great deal of it is in there to be examined.
Other information that was read and understood but was not able to fit into the literature review will also be used in determining the answers that will be incorporated into the data analysis that will take place in another chapter, although enough new information will not be introduced to confuse or upset the reader in any way. The survey data will also be incorporated into the findings that will be examined, as it is vital to a complete understanding of the information that is presented about strategic plans and what should be the best plan of action for SMEs – specifically those in the UAE – since so few businesses actually have any kind of solid strategic plan.
When collecting the data, however, the articles that were used for the literature review will be carefully examined so that any pertinent information can be included in the literature review and information that is contained in these articles and studies can be compiled for use in the chapter on data analysis. This is necessary, because there is so much information available on the subject, and because the information goes back in time such a long way. Using only what would fit in the literature review would not really do justice to the issue at hand and would only touch the surface. The literature review information and the survey information will be coupled in such a way that the importance of a strategic plan for SMEs can be seen and the literature review information as to what these plans are and what they do will be used later to make recommendations.
While this may seem like a simple way to gather data, the sheer volume of information that must be sifted through and considered makes the process somewhat time consuming. Not as time consuming, however, as utilizing only surveys or other ways of gaining information, which can take much longer while the researcher compiles them, makes sure they are appropriate and will provide the necessary information, mails them out, and waits for them to be returned. Often, very few of the surveys are actually completed and returned, and this makes the process of collecting enough information rather difficult.
By using data that has been previously collected elsewhere and compiling it for the purpose and intent of the basic strategic information in this study, the researcher carefully avoids all of the problems that can come from surveys that do not ask the right questions and from individuals who are unwilling to participate and return the surveys that have been sent to them. The time is shorter when the data from the literature review is used, and the amount of information is much larger than what could have been collected by any other realistic means. Naturally, however, there is little that has been written about the specific companies looked at here when it comes to strategic plans, and therefore surveys into this issue were deemed necessary.
The literature review is also wonderful for gathering data from because the studies that are used provide so much information and are so repetitious in what they have to say. In other words, many of them confirm what others say and so it makes sense to look at these studies as an important collection of what has been said about this subject and what will likely continue to be said well into the future.
The data analysis will use information that has already been collected by others that have written books and articles about the subject at hand, or about parts of the subject that work to make up the whole for the creation of the strategic plan. It will generally consist of a great deal of information from articles, but information from other sources will also be used to provide some of the data that is so important to the study. This is done for several reasons, but the two most significant ones are time and cost. Attempting to collect new data about business strategies and plans would be costly, and it would also take up a great deal of time that could be better spent.
Another reason for the use of previously collected material for some information into the strategic plan is that it is often very difficult to get individuals or companies to return surveys. With this in mind, just collecting the data could prove very difficult and upsetting, and delay the study for quite some time. In an effort to avoid this problem, the researcher has chosen to utilize the material of others that have already been published, giving credit where it is due, and use that information in a way that is unique to the study based on qualitative analysis.
One advantage to doing this is that the database for the study is quite large. This is due to the fact that there are so many books and articles published about this issue. Not all of them are studies, but they still contain a great deal of information, and that information can then be used by the researcher, coupled with the surveys that the researcher has done, to create a study that examines the issue of strategic plans with specific insight into SMEs.
Studies must have something new to present, and if the data that they use is not original, they must present something new and important in some other way, such as the way that the information is examined. The new data that was collected on SMEs plus the information that was taken from the literature review dealing with strategic planning give both new information and stability to the study.
In another chapter, the data will be analyzed and studied so that a determination can be made as to whether the problem statement is a valid one, whether it must be adjusted to be valid, or whether further study into the issue is needed. This is the most important thing that will be done in this study, and a thorough understanding of how this will be carried out is very important to ensure that the reader is aware of what is being done and whether there has been success at the completion of the study.
Studies often end by being uncertain as to whether the problem statement is valid or whether the question asked has truly been answered. This study is likely no exception to this rule, but every effort has been made to see that the study is as clear as possible and that it validates or invalidates the problem statement as much as it is able to with the information collected.
References
Theoretical
Bolman, LG & Deal, TE (1997). Reframing Organisations: Artistry, Choice and Leadership, 2nd ed, Jossey-Bass, San Francisco.
Bowden, P (1985). Organisation and Strategy, McGraw-Hill, Roseville.
Byrne, JA. (1996, August 26). Strategic Planning. BusinessWeek. http://www.businessweek.com/1996/35/b34901.htm.
Chapman, T., Best, B., & Casteren, P.V. (2003). Executive coaching: Exploding the myths. Palgrave Macmillan.
Clark, B (1998). Creating entrepreneurial universities: Organisational pathways of transformation. Oxford: Pergamon.
Cole, S. (2001). Dare to dream: Bringing futures into planning. Journal of the American Planning Association, 372.
Dalton, LC. (2001). Thinking about tomorrow: Bringing the future to the forefront of planning. Journal of the American Planning Association, 397.
Gujarati, Damodar N. (1995) "Basic Econometrics," 3rd Edition, McGraw-Hill International Editions.
Hargrove, R. (2002). Masterful coaching. Pfeiffer.
Jones, GR (2001). Organisational Theory, 3rd ed, Prentice Hall, Sydney.
Kaplan, R and Norton, D (2001) "The Strategy Focused Organisation – How balanced scorecard organisations thrive in the new business," Harvard Business School Press.
Parsatharthy, Raghavan, & Booke, Alvin L. (2006). Strategic management: A primer. Zichlin School of Business, Baruch College, City University of New York. Strategy Consulting Group: Ramsey, NJ.
Robbins, SP & Barnwell, N (1994). Organisation Theory in Australia, 2nd ed, McPhersons Printing Group, Australia.
Senge, P (1992). The fifth discipline: The art and practice of the learning organisation. Sydney: Random House Australia.
Tegarden, LF, Sarason, Y, & Banbury, C. (2003). Linking strategy processes to performance outcomes in dynamic environments: The need to target multiple bull's eyes. Journal of Managerial Issues, 133.
Trend Lines. (2003, September). The Zweig Letter. http://www.thezweigletter.com/Trendlines_September.pdf.
Welkowitz, J, Cohen, B and Ewen, B (2006), "Introductory Statistics for the Behavioural Sciences," 6th Edition, Wiley & Sons.
Empirical
Bamberg, R. & Layman, E.J. (2005). Environmental scanning and the health care manager. The Health Care Manager. 24, 200-208.
Damianides, Marios, and Parkinson, Michael J.A. (2004). Certified Information System Auditor Review Manual.
David, F (2005), "Strategic Management: Concepts and Cases," 10th Edition, Prentice Hall.
Ferris, Gregory J. (2002). Response and recovery at Morgan Stanley: when Morgan Stanley designed its business continuity plan fifteen years ago, it never imagined it would be put to the ultimate test. Risk Management: 7-10.
Goetsch, D (2006) "Effective Strategic Planning for Competitive Advantage: Ten Steps for Technical Professions (NetEffect)," Prentice Hall.
Hunger, J and Wheelen Tom (2007) "Essentials of Strategic Management," 4th Edition, Prentice Hall.
Kaufman, R, Oakley-Browne, H, Watkins, R and Leigh D (2003) "Strategic Planning for Success: Aligning People, Performance, and Payoffs," Wiley&Sons.
MacSweeney, Greg. (2003). Redefining BC best practices: almost two years after the 9/11 attacks, experts say a sound business continuity plan relies on testing, testing… And more testing. Insurance & Technology: 14-18.
Mintzberg, H (1993), "The Rise and Fall of Strategic Planning," Free Press.
Porter, M (1998), "Competitive Strategy – Techniques for Analyzing Industries and Competitors," Free Press.
Senge, P. (1990). The fifth discipline: The art & practice of the learning organisation. Santa Fe, New Mexico: Doubleday.
Appendix 1: The Survey
Section One – About the Company:
Please introduce yourself with your company name, address, and Web site.
When was it established?
Where was it established?
Is the company International or local?
How many branches?
How many Staff members?
How many years in operation?
Who are your specific target markets/sectors (finance, construction, etc.)?
Is the company authorised by the Ministry of Education?
How many clients do you have?
Can you share any declared and publicly available records on the performance of the company?
What is the company turnover year to year?
How has that changed since implementing strategic planning?
Section Two – About Your Services
Do you offer any other services or products besides training?
What is your training portfolio?
What courses do you offer?
Who are your courses directed to/prepared for?
How many trainers / lecturers work in each branch?
If the company is international and has branches in the UAE, then please answer the following question:
Do you operate the branches in the UAE with the same way you do in other locations world-wide?
Section Three – About Your Standard Running of the Business:
What are the most popular means of communicating internally or with your clients, [meaning email, and online or paper and interoffice memo circulation]?
Where does the demand come from?
Does it come from supply bases (what we have to deliver) or is it does it come in response to customer requests in designing custom made courses according to special requests, or have a portfolio of courses that customers can choose from?
Section Four – About the Manager Interviewed:
Tell me about your responsibility — what do you do?
How long have you been there?
Do you have previous experience in planning? Please elaborate
Would you say that the experience you have is relevant and directly or indirectly applicable to your role here?
Are you currently directly involved in strategic planning?
Who else would you recommend that I see in this organisation who is also involved in strategic planning?
Please state your age, education level, and the foreign languages you know fluently and that you speak and use at work?
Section Five – About Strategic Planning:
How does your organisation understand the definition of planning?
Can I obtain a copy of your vision and mission statements?
Does the company have a strategic plan?
If so, can you share it with me? (I assure you of complete confidentiality and am prepared to sign a non-disclosure agreement if necessary)
How is the organisation's strategy created?
How often is the strategic plan revisited/updated?
What determines the re-evaluation of the strategic plan? (periodic or based on events)
Can you describe the process?
What potential training can you incorporate in the future?
Section Six — Miscellaneous Questions:
In what key areas does implementing your strategic plans make a significant impact in your organisation's success?
Were those key areas different in the past?
If so, how did they change?
Looking at the trend of change on the effect of strategic planning from its early implementations to date, what will the key areas be in the future, in your view?
When implementing the strategy, what measures do you employ to ensure things are going as planned?
What are the challenges that face your organisation when implementing strategic planning, and how does your organisation deal with them?
Based on your organisation's experience, should strategic planning be given a more important role or a less important role in deciding the future of the organisation?
Appendix 2: The List of Participating Companies:
Appendix 3: The Selection Criteria for the Companies in the Sample.
All companies in the sample selected for our study must possess the following criteria:
Company is registered in the Ministry of Education
Company offers training to other companies.
Has more than one employee.
Has training facilities
Does training on more than one subject
Has been in operation for at least one year.
All candidates chosen for the interviews must possess the following criteria:
Member of the board of directors,
Contributes to setting the strategy prominent decision maker in the company
---
Are you busy and do not have time to handle your assignment? Are you scared that your paper will not make the grade? Do you have responsibilities that may hinder you from turning in your assignment on time? Are you tired and can barely handle your assignment? Are your grades inconsistent?
Whichever your reason is, it is valid! You can get professional academic help from our service at affordable rates. We have a team of professional academic writers who can handle all your assignments.
Plagiarism free papers
Timely delivery
Any deadline
Skilled, Experienced Native English Writers
Subject-relevant academic writer
Adherence to paper instructions
Ability to tackle bulk assignments
Reasonable prices
24/7 Customer Support
Get superb grades consistently
Online Academic Help With Different Subjects
Literature
Students barely have time to read. We got you! Have your literature essay or book review written without having the hassle of reading the book. You can get your literature paper custom-written for you by our literature specialists.
Finance
Do you struggle with finance? No need to torture yourself if finance is not your cup of tea. You can order your finance paper from our academic writing service and get 100% original work from competent finance experts.
Computer science
Computer science is a tough subject. Fortunately, our computer science experts are up to the match. No need to stress and have sleepless nights. Our academic writers will tackle all your computer science assignments and deliver them on time. Let us handle all your python, java, ruby, JavaScript, php , C+ assignments!
Psychology
While psychology may be an interesting subject, you may lack sufficient time to handle your assignments. Don't despair; by using our academic writing service, you can be assured of perfect grades. Moreover, your grades will be consistent.
Engineering
Engineering is quite a demanding subject. Students face a lot of pressure and barely have enough time to do what they love to do. Our academic writing service got you covered! Our engineering specialists follow the paper instructions and ensure timely delivery of the paper.
Nursing
In the nursing course, you may have difficulties with literature reviews, annotated bibliographies, critical essays, and other assignments. Our nursing assignment writers will offer you professional nursing paper help at low prices.
Sociology
Truth be told, sociology papers can be quite exhausting. Our academic writing service relieves you of fatigue, pressure, and stress. You can relax and have peace of mind as our academic writers handle your sociology assignment.
Business
We take pride in having some of the best business writers in the industry. Our business writers have a lot of experience in the field. They are reliable, and you can be assured of a high-grade paper. They are able to handle business papers of any subject, length, deadline, and difficulty!
Statistics
We boast of having some of the most experienced statistics experts in the industry. Our statistics experts have diverse skills, expertise, and knowledge to handle any kind of assignment. They have access to all kinds of software to get your assignment done.
Law
Writing a law essay may prove to be an insurmountable obstacle, especially when you need to know the peculiarities of the legislative framework. Take advantage of our top-notch law specialists and get superb grades and 100% satisfaction.
What discipline/subjects do you deal in?
We have highlighted some of the most popular subjects we handle above. Those are just a tip of the iceberg. We deal in all academic disciplines since our writers are as diverse. They have been drawn from across all disciplines, and orders are assigned to those writers believed to be the best in the field. In a nutshell, there is no task we cannot handle; all you need to do is place your order with us. As long as your instructions are clear, just trust we shall deliver irrespective of the discipline.
Are your writers competent enough to handle my paper?
Our essay writers are graduates with bachelor's, masters, Ph.D., and doctorate degrees in various subjects. The minimum requirement to be an essay writer with our essay writing service is to have a college degree. All our academic writers have a minimum of two years of academic writing. We have a stringent recruitment process to ensure that we get only the most competent essay writers in the industry. We also ensure that the writers are handsomely compensated for their value. The majority of our writers are native English speakers. As such, the fluency of language and grammar is impeccable.
What if I don't like the paper?
There is a very low likelihood that you won't like the paper.
Reasons being:
When assigning your order, we match the paper's discipline with the writer's field/specialization. Since all our writers are graduates, we match the paper's subject with the field the writer studied. For instance, if it's a nursing paper, only a nursing graduate and writer will handle it. Furthermore, all our writers have academic writing experience and top-notch research skills.
We have a quality assurance that reviews the paper before it gets to you. As such, we ensure that you get a paper that meets the required standard and will most definitely make the grade.
In the event that you don't like your paper:
The writer will revise the paper up to your pleasing. You have unlimited revisions. You simply need to highlight what specifically you don't like about the paper, and the writer will make the amendments. The paper will be revised until you are satisfied. Revisions are free of charge
We will have a different writer write the paper from scratch.
Last resort, if the above does not work, we will refund your money.
Will the professor find out I didn't write the paper myself?
Not at all. All papers are written from scratch. There is no way your tutor or instructor will realize that you did not write the paper yourself. In fact, we recommend using our assignment help services for consistent results.
What if the paper is plagiarized?
We check all papers for plagiarism before we submit them. We use powerful plagiarism checking software such as SafeAssign, LopesWrite, and Turnitin. We also upload the plagiarism report so that you can review it. We understand that plagiarism is academic suicide. We would not take the risk of submitting plagiarized work and jeopardize your academic journey. Furthermore, we do not sell or use prewritten papers, and each paper is written from scratch.
When will I get my paper?
You determine when you get the paper by setting the deadline when placing the order. All papers are delivered within the deadline. We are well aware that we operate in a time-sensitive industry. As such, we have laid out strategies to ensure that the client receives the paper on time and they never miss the deadline. We understand that papers that are submitted late have some points deducted. We do not want you to miss any points due to late submission. We work on beating deadlines by huge margins in order to ensure that you have ample time to review the paper before you submit it.
Will anyone find out that I used your services?
We have a privacy and confidentiality policy that guides our work. We NEVER share any customer information with third parties. Noone will ever know that you used our assignment help services. It's only between you and us. We are bound by our policies to protect the customer's identity and information. All your information, such as your names, phone number, email, order information, and so on, are protected. We have robust security systems that ensure that your data is protected. Hacking our systems is close to impossible, and it has never happened.
How our Assignment  Help Service Works
You fill all the paper instructions in the order form. Make sure you include all the helpful materials so that our academic writers can deliver the perfect paper. It will also help to eliminate unnecessary revisions.
2.      Pay for the order
Proceed to pay for the paper so that it can be assigned to one of our expert academic writers. The paper subject is matched with the writer's area of specialization.
3.      Track the progress
You communicate with the writer and know about the progress of the paper. The client can ask the writer for drafts of the paper. The client can upload extra material and include additional instructions from the lecturer. Receive a paper.
4.      Download the paper
The paper is sent to your email and uploaded to your personal account. You also get a plagiarism report attached to your paper.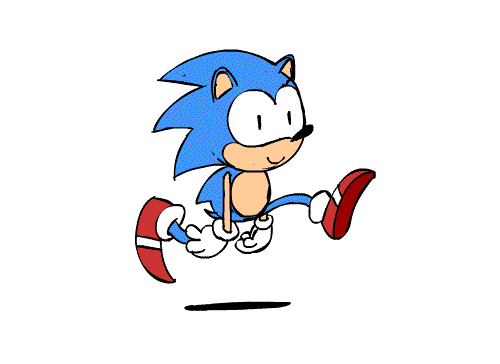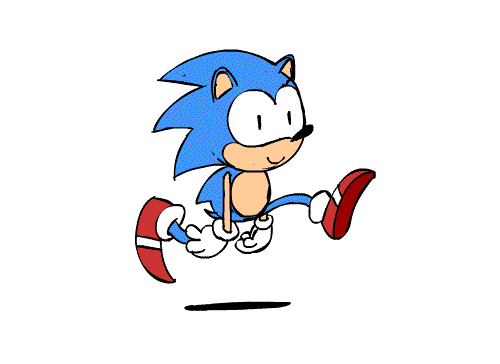 PLACE THIS ORDER OR A SIMILAR ORDER WITH US TODAY AND GET A PERFECT SCORE!!!
---