Krispy Kreme
Strategy-Making, Strategy-Executing Process:
The strategy-making, strategy-executing process consists of five phases. The first phase consists of the developing of a strategic vision. This involves determining the future of the company, creating a roadmap for the organization's future, deciding future business positions, providing long-term direction, as well as giving the company a strong identity. This strategic vision phase is accomplished by Krispy Kreme's CEO and the organization's top executives (See Figure 1).
The second phase involves setting objectives for the organization. For Krispy Kreme, the CEO and top executives create these specific performance targets (See Figure 1).
These organizational members are responsible for creating yardsticks to track performance as well as ensuring that Krispy Kreme is focused on results and has not become complacent.
Phase 3 involves crafting strategies to meet these goals. Top executives and senior vice presidents are involved primarily in this phase (See Figure 1).
Analyzing external forces is used in conjunction with directing organizational efforts.
Implementing and executing the strategy is phase four in the process. This is an action-oriented phase where measurable progress is achieved. This phase is most often completed by senior vice presidents in the Krispy Kreme organization (See Figure 1).
The final phase of this process is the evaluation of performance, as well as the initiation of corrective adjustments to the strategies implemented.
Several facets could initiate the need for corrective action: Changing customer needs, new opportunities, new ideas, or failure of a Figure 1:
The Strategy-Making, Strategy-Executing Process
Phase 1 Phase 2 Phase 3 Phase 4 Phase 5
Stephen Cooper Stephen Cooper Steven Panagos Steve Brunner
CEO CEO President & COO Sen. VP of Supply Sen. VP of Supply
Chain Chain
Steven Panagos Steven Panagos Michael Phalan
President & COO President & COO CFO David McKie, Jr. David McKie, Jr.
Sen. VP & Gen. Sen. VP & Gen.
Michael Phalan Michael Phalan Frank Murphy Mgr. Of Krispy Mgr. Of Krispy
CFO CFO Exec. VP, Gen Kreme Coffee & Kreme Coffee & Counsel, Sec., & Beverages
Frank Murphy Frank Murphy Chief Governance
Exec. VP, Gen. Exec. VP, Gen. Officer Stanley Parker
Counsel, Sec., & Counsel, Sec., & Sen. VP Mar- Sen. VP Mar-
Chief Governance Chief Governance John McAleer keting
Officer Officer Exec. VP of Concept Devel. Jeff Welch
John McAleer Sen. VP of Dev- Sen. VP of Dev-
Exec. VP of Steve Brunner elopment
Concept Devel. Sen. VP of Supply
Chain Other Regional
Functional
David McKie, Jr. Mid-Level Mgrs.
Sen. VP & Gen.
Mgr. Of Krispy
Kreme Coffee & Beverages
Stanley Parker
Sen. VP Marketing
Jeff Welch
Sen. VP of Dev- elopment
Revise as Needed Revise as Needed Improve/Change Improve/Change Recycle to as Needed as Needed
Source: "Corporate Governance") strategy to be as effective as predicted.
At Krispy Kreme, this phase is completed by senior vice presidents, as well as other mid-level regional and functional managers (See Figure 1).
Vision Statement:
Currently, Krispy Kreme does not have a vision statement. Without a clear vision, the organization does not have a statement for members to draw upon to detail where the organization is heading, what markets they are pursuing, and what kind of company the management is trying to create. For these reasons, the organization should develop a vision statement.
A vision statement for Krispy Kreme should, as mentioned, be a statement of where the company hopes to be in the future. This includes the company's beliefs and mission that will guide the organization into the future.
It should be both positive and inspiring for Krispy Kreme members to rally around.
As such, a vision statement for Krispy Kreme is suggested as:
Krispy Kreme Doughnuts strives to become the leading specialty retailer of doughnuts, with its universal product that appeals to everyone – everywhere. To do this, the company will utilize its unique tasting product, its commitment to the highest standard of product quality and customer service, along with increased customer convenience through both off-premises and on-premises distribution and it's historic brand development, to further penetrate both domestic and international markets.
Mission Statement:
An organization's mission statement focuses on the organization's current business activities. It is a statement of where they are now.
Krispy Kreme's current mission statement is:
Krispy Kreme Doughnuts is dedicated to the enhancement of the doughnut experience by providing the best possible product and environment to the consumer through a commitment in excellence to services, innovation, quality, relationships, and positive growth (Bierce).
Although this mission statement addresses the organization's dedication to customer service and quality, it does not address the current product offerings. As such, a revised Krispy Kreme mission statement such as follows is recommended:
Krispy Kreme Doughnuts is dedicated to the enhancement of the doughnut experience by providing the best possible product and environment to the consumer through a commitment in excellence to services, innovation, quality, relationships, positive growth, and by offering its unique and universally appealing doughnuts, as well as fine coffee at convenient on-site and off-site locations.
Balanced Scorecard:
The Balanced Scorecard was developed as a performance measurement system that takes into account several facets of an organization to give a more complete picture of how the organization is performing, than what is traditionally provided by traditional financial reporting. See Figure 2 for Krispy Kreme's Balanced Scorecard.
Krispy Kreme Balanced Scorecard
Objectives: Measures: Targets: Initiatives:
Financial 1. Grow revenues from 1. Net revenues 1. Increase 25% per year 1. Expand into new existing and new 2. Profit margin 2. Increase 30% per year markets 3. Total Operating 3. Decrease 10% per year 2. Increase marketing
2. Increase margins to Expense/Revenues in exist. markets fuel further growth 3. Buy back franchises
3. Increase operating 4. Implement waste efficiency minimization processes
Customer 1. Maintain product 1. Customer satis- 1. 100% customer 1. Utilize customer quality faction satisfaction survey cards
2. Increase convenience 2. Net revenues 2. Increase 25% per year 2. Expand into new
3. Attract more cus- markets tomers 3. Increase marketing in exist. markets
Process 1. Always serve fresh, 1. Service time 1. No doughnut should 1. Monitor and track hot doughnuts 2. Total Operating be older than 30 min.
A doughnut life cycle
2. Reduce waste
Expense/Revenues 2. Decrease 10% per year times
3. Improve customer ser- 2. Implement waste vice time minimization processes
Learning 1. Improve employee 1. Employee tenure 1. Increase average 1. Annual employee retention 2. Employee feedback tenure by 25% per satisfaction surveys
2. Improve employee 3. Percentage of in- year 2. Employee suggestion satisfaction house promotions 2. Increase by 10% per action teams to imple-
3. Promote more ment employee sug- managers from gested programs within 3. Offer managerial training programs to interested employees
Strategically Relevant Industry Features:
Industry Overview and Trends:
Krispy Kreme's doughnut products belongs in the bread and roll market of the retail food industry. This market grew by 3.6% in 2003, and reached a value of $18.8 billion, in the United States alone. The market is expected to increase to $21.9 billion by 2008, an increase of 16.4%. The industrial-white sector, which includes doughnuts, makes up the primary revenue source for the market, accounting for 51% of the market's value ("Bread & Rolls"). The market is a mature to declining market. Pricing remains low due to competition, but focus is on loyal niche consumers, especially for Krispy Kreme which has received almost cult status in many areas. Promotion of Krispy Kreme's product focuses on its unique taste as its main differentiation, as well as their 'hot light' that signals to customers that their Original Glazed doughnuts just came right out of the oven ("Original Glazed").
The doughnut industry specifically generated sales of $4.7 billion in 2002, and is projected to reach $6.0 billion by 2007. This does not include grocery stores, convenience stores, or big box retail segments ("Krispy Kreme Doughnuts"). The company itself is moderately vertically integrated, handling distribution of doughnut mixes and equipment to their corporate and franchise stores, and utilizing other partner vendors for distribution of their products off-site.
Competitors:
Krispy Kreme's primary products are doughnuts and coffee. As such, their competitors include a variety of organizations.
Doughnut specialty retailers, such as Dunkin' Donuts and Winchell's
Stand alone and grocery retailer bakeries
Pre-packaged doughnut or snack cake manufacturers, such as Hostess and Entenmann's
And, coffee shops, such as Starbucks
Dunkin' Donuts is one of Krispy Kreme's largest competitors, they not only dominate the doughnut industry, but the coffee industry as well, selling approximately 800 million cups of coffee each year ("Product Facts").
Dunkin' Donuts was even rated the 'best buy' for the coffee industry, by Business Week, in 2004, over Starbucks (Symonds, Kiley, & Holmes 61).
Five Forces Model of Competition:
Bargaining Power of Suppliers:
To Krispy Kreme's benefit, the production of doughnuts does not necessitate a complex ingredient list. Most supplies are readily accessible, by a variety of suppliers; this has lessened the bargaining power that these entities have. As mentioned, Krispy Kreme is moderately vertically integrated lessening this impact even further.
The Krispy Kreme Manufacturing and Distribution unit of Krispy Kreme Doughnuts was developed to produce the necessary doughnut mixes, as well as distribution of coffee and needed equipment. The organization has been able to effectively use their large buying volume to lower the cost of supplies and reduce supplier power even further.
Bargaining Power of Buyers:
Krispy Kreme is highly vulnerable to the power of buyers, as there are a variety of substitutes and competition in the industry is intense.
However, because the industry is moderately fragmented, Krispy Kreme finds power in their strong brand name, which attracts and retains consumers. This, coupled with their variety of nearly two-dozen doughnut types has allowed Krispy Kreme to offset this buyer power better than some others.
Barriers to Entry:
The barrier to entry into the doughnut is considerable, when desiring to compete on a national or international scale, such as Krispy Kreme. Considerable capital is required to outfit stores to meet the considerable demand to be competitive and profitable. These considerable fixed costs and daily operation expenses are a significant barrier. In addition, the fact that the market is quite mature, makes entry even more difficult for new organizations hoping to build a brand name.
Entry on a local scale, however, is quite low. Ingredients are available at the local supermarkets. The doughnut making process is quite simple. However, to be a significant threat to Krispy Kreme, a higher barrier is encountered.
Threat of Substitute Products:
In the general sense of food, there are an endless number of substitute products that compete with Krispy Kreme. More specifically, there are also a considerable number of doughnut specific substitute products available. These are found in a variety of places, from other doughnut specialty retailers to grocery stores to pre-packaged food manufacturers. For this reason, price wars have been instigated and forced the industry into low profit margins.
Rivalry:
Rivalry is quite intense in this mature market. Competitors are constantly trying to eek away small percentages of valuable market share, as there is very little room to grow. For this reason, new entrants in the marketplace find it very difficult to realize a decent return.
SWOT Analysis:
Strengths:
Krispy Kreme has been in business since 1937 and has several strengths it relies upon. Despite this longevity and because of it, a new store opening often sees long lines from eager customers, thanks to a very strong brand name. A store located in Medford set an opening week sales record of more $500,000 in sales. ("Krispy Kreme Doughnuts").
In addition, Krispy Kreme has 30.6% of the U.S. market share.
This is further complimented by the company's healthy balance sheet and cash flow. Their "debt-to-capital stands at 6.1% and models suggests that the company can post a five-year 25% EPS CAGR without taking on any more debt. The company has bought back a number of franchise systems, however, which has increased debt from $8.5 million in FY02 to $136.1 million in FY04" ("Krispy Kreme Doughnuts").
Weaknesses:
Krispy Kreme has focused on one market. They have had little differentiation in their organization, other than a fairly recent acquisition of Montana Mills. This has made the company hypersensitive to changing consumer tastes, such as the low-carb diet fad. In addition, their Montana Mills acquisition has not been as successful as originally hoped.
The final weakness lies in the lack of financial information released regarding Krispy Kreme franchises. This limited information makes it difficult to determine the true state of the franchise system, which accounts for 60% of the organization. Losses by franchisees will negatively affect the corporation.
Opportunities:
There are a variety of opportunities available to Krispy Kreme. International expansion is one such opportunity, especially in Asian markets including Japan and South Korea. "The company's first UK location, Harrod's in London, is generating sales of $70,000 per week. The Mexico City location opened with $219,000 in sales its first week, while the Penrith (outside Sydney), Australia unit is currently running at about $90,000 per week" ("Krispy Kreme Doughnuts"). There is also opportunity to expand domestically, as well as expand off-premises distribution.
Threats:
The intense competition is a significant threat to Krispy Kreme. In addition, investors may be more attracted to investment in other faster growing sectors, now that the U.S. economy is improving. Changing consumer tastes, such as the low-carb diet craze currently gripping the U.S., is a significant threat to Krispy Kreme's carb-rich product lineup. and, finally, changing food and franchise regulations may negatively impact the company.
Generic Strategy:
The generic strategy Krispy Kreme has employed is the best-cost provider strategy. With this strategy, Krispy Kreme has strived to produce a low-cost, yet high quality product. Although they are not the lowest-priced competitor in the marketplace, they do strive to deliver a superior product, exceeding consumer expectations for the price point.
In addition, they utilize a variety of complementary strategies. Krispy Kreme has employed strategic alliances and collaborative partnerships to distribute their product off-site. They have also used vertical integration and have tried acquisition with Montana Mills. These strategies have been very effective, other than their acquisition of Montana Mills. However, further complementary acquisitions and continued buy-back of franchised units could further benefit the organization.
Recommended Strategy:
It is recommended that Krispy Kreme continue their buy back of franchised units. With this strategy, the organization will be able to completely control all of the organization's operations.
This would have several benefits.
First, Krispy Kreme would be able to ensure their consumers receive a consistent quality product, as well as consistent training and process implementation at all levels of the Krispy Kreme organization.
In addition, the company's wholly owned units are the largest profit generators for the organization. Increased revenues could help fund further international and domestic expansion. It also may inspire stakeholder action. In that they would see how expansion into new markets and existing market expansion will profit the corporation directly.
This recommended strategy will also help Krispy Kreme address many of the objectives identified in their Balanced Scorecard. These include: Increasing revenues, increasing operation efficiencies, maintaining product quality, improving customer service time, reducing waste, improving employee retention and satisfaction, as well as providing more opportunities for current Krispy Kreme employees to be promoted from within and grow their career with the organization.
No greater economies of scale will be the result of this strategy, as franchised units currently obtain all product and equipment through Krispy Kreme Manufacturing and Distribution. and, this recommendation will be costly. However, given Krispy Kreme's healthy financial condition, which includes their respectable debt-to-capital figures, the organization is well positioned to take on this endeavor, and the benefits far outweigh the costs.
References
Bierce, a. Personal phone call. July 19, 2005.
Bread & Rolls in the United States." Datamonitor. July 2004. Datamonitor. Apollo Library database. University of Phoenix, Phoenix, AZ. July 19, 2005 http://80-dbic.datamonitor.com.ezproxy.apollolibrary.com.
Corporate Governance. No date. Krispy Kreme. July 19, 2005 http://www.krispykreme.com/investorrelations.html.
Krispy Kreme Doughnut Corporation." MarketLine. 25 Dec 2004. Datamonitor. Apollo Library database. University of Phoenix, Phoenix, AZ. July 19, 2005 http://80-dbic.datamonitor.com.ezproxy.apollolibrary.com.
Original Glazed. No date. Krispy Kreme. July 19, 2005 http://www.krispykreme.com/glazed.html.
Product Facts. 2005. Dunkin' Donuts. July 19, 2005 https://www.dunkindonuts.com/aboutus/company/products/CoffeeConsFacts.aspx?Section=company.
Symonds, William, Kiley, David, & Holmes, Stanley. A Java Jolt for Dunkin' Donuts. 20 Dec 2004: p. 61-62.
---
Are you busy and do not have time to handle your assignment? Are you scared that your paper will not make the grade? Do you have responsibilities that may hinder you from turning in your assignment on time? Are you tired and can barely handle your assignment? Are your grades inconsistent?
Whichever your reason is, it is valid! You can get professional academic help from our service at affordable rates. We have a team of professional academic writers who can handle all your assignments.
Plagiarism free papers
Timely delivery
Any deadline
Skilled, Experienced Native English Writers
Subject-relevant academic writer
Adherence to paper instructions
Ability to tackle bulk assignments
Reasonable prices
24/7 Customer Support
Get superb grades consistently
Online Academic Help With Different Subjects
Literature
Students barely have time to read. We got you! Have your literature essay or book review written without having the hassle of reading the book. You can get your literature paper custom-written for you by our literature specialists.
Finance
Do you struggle with finance? No need to torture yourself if finance is not your cup of tea. You can order your finance paper from our academic writing service and get 100% original work from competent finance experts.
Computer science
Computer science is a tough subject. Fortunately, our computer science experts are up to the match. No need to stress and have sleepless nights. Our academic writers will tackle all your computer science assignments and deliver them on time. Let us handle all your python, java, ruby, JavaScript, php , C+ assignments!
Psychology
While psychology may be an interesting subject, you may lack sufficient time to handle your assignments. Don't despair; by using our academic writing service, you can be assured of perfect grades. Moreover, your grades will be consistent.
Engineering
Engineering is quite a demanding subject. Students face a lot of pressure and barely have enough time to do what they love to do. Our academic writing service got you covered! Our engineering specialists follow the paper instructions and ensure timely delivery of the paper.
Nursing
In the nursing course, you may have difficulties with literature reviews, annotated bibliographies, critical essays, and other assignments. Our nursing assignment writers will offer you professional nursing paper help at low prices.
Sociology
Truth be told, sociology papers can be quite exhausting. Our academic writing service relieves you of fatigue, pressure, and stress. You can relax and have peace of mind as our academic writers handle your sociology assignment.
Business
We take pride in having some of the best business writers in the industry. Our business writers have a lot of experience in the field. They are reliable, and you can be assured of a high-grade paper. They are able to handle business papers of any subject, length, deadline, and difficulty!
Statistics
We boast of having some of the most experienced statistics experts in the industry. Our statistics experts have diverse skills, expertise, and knowledge to handle any kind of assignment. They have access to all kinds of software to get your assignment done.
Law
Writing a law essay may prove to be an insurmountable obstacle, especially when you need to know the peculiarities of the legislative framework. Take advantage of our top-notch law specialists and get superb grades and 100% satisfaction.
What discipline/subjects do you deal in?
We have highlighted some of the most popular subjects we handle above. Those are just a tip of the iceberg. We deal in all academic disciplines since our writers are as diverse. They have been drawn from across all disciplines, and orders are assigned to those writers believed to be the best in the field. In a nutshell, there is no task we cannot handle; all you need to do is place your order with us. As long as your instructions are clear, just trust we shall deliver irrespective of the discipline.
Are your writers competent enough to handle my paper?
Our essay writers are graduates with bachelor's, masters, Ph.D., and doctorate degrees in various subjects. The minimum requirement to be an essay writer with our essay writing service is to have a college degree. All our academic writers have a minimum of two years of academic writing. We have a stringent recruitment process to ensure that we get only the most competent essay writers in the industry. We also ensure that the writers are handsomely compensated for their value. The majority of our writers are native English speakers. As such, the fluency of language and grammar is impeccable.
What if I don't like the paper?
There is a very low likelihood that you won't like the paper.
Reasons being:
When assigning your order, we match the paper's discipline with the writer's field/specialization. Since all our writers are graduates, we match the paper's subject with the field the writer studied. For instance, if it's a nursing paper, only a nursing graduate and writer will handle it. Furthermore, all our writers have academic writing experience and top-notch research skills.
We have a quality assurance that reviews the paper before it gets to you. As such, we ensure that you get a paper that meets the required standard and will most definitely make the grade.
In the event that you don't like your paper:
The writer will revise the paper up to your pleasing. You have unlimited revisions. You simply need to highlight what specifically you don't like about the paper, and the writer will make the amendments. The paper will be revised until you are satisfied. Revisions are free of charge
We will have a different writer write the paper from scratch.
Last resort, if the above does not work, we will refund your money.
Will the professor find out I didn't write the paper myself?
Not at all. All papers are written from scratch. There is no way your tutor or instructor will realize that you did not write the paper yourself. In fact, we recommend using our assignment help services for consistent results.
What if the paper is plagiarized?
We check all papers for plagiarism before we submit them. We use powerful plagiarism checking software such as SafeAssign, LopesWrite, and Turnitin. We also upload the plagiarism report so that you can review it. We understand that plagiarism is academic suicide. We would not take the risk of submitting plagiarized work and jeopardize your academic journey. Furthermore, we do not sell or use prewritten papers, and each paper is written from scratch.
When will I get my paper?
You determine when you get the paper by setting the deadline when placing the order. All papers are delivered within the deadline. We are well aware that we operate in a time-sensitive industry. As such, we have laid out strategies to ensure that the client receives the paper on time and they never miss the deadline. We understand that papers that are submitted late have some points deducted. We do not want you to miss any points due to late submission. We work on beating deadlines by huge margins in order to ensure that you have ample time to review the paper before you submit it.
Will anyone find out that I used your services?
We have a privacy and confidentiality policy that guides our work. We NEVER share any customer information with third parties. Noone will ever know that you used our assignment help services. It's only between you and us. We are bound by our policies to protect the customer's identity and information. All your information, such as your names, phone number, email, order information, and so on, are protected. We have robust security systems that ensure that your data is protected. Hacking our systems is close to impossible, and it has never happened.
How our Assignment  Help Service Works
You fill all the paper instructions in the order form. Make sure you include all the helpful materials so that our academic writers can deliver the perfect paper. It will also help to eliminate unnecessary revisions.
2.      Pay for the order
Proceed to pay for the paper so that it can be assigned to one of our expert academic writers. The paper subject is matched with the writer's area of specialization.
3.      Track the progress
You communicate with the writer and know about the progress of the paper. The client can ask the writer for drafts of the paper. The client can upload extra material and include additional instructions from the lecturer. Receive a paper.
4.      Download the paper
The paper is sent to your email and uploaded to your personal account. You also get a plagiarism report attached to your paper.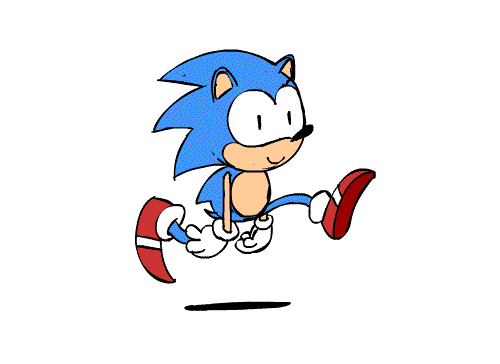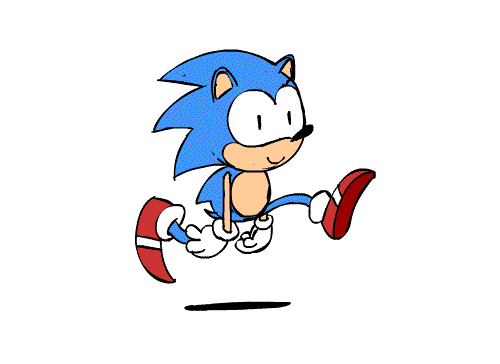 PLACE THIS ORDER OR A SIMILAR ORDER WITH US TODAY AND GET A PERFECT SCORE!!!
---