Chinese Economy
Xinhua reported that Beijing recorded 80% blue sky days in the first quarter of 2009 (Xiong, 2009). The concept of a blue sky day is unusual for most of the world, but it represents the price that China has paid for its rapid economic growth trajectory. As cities sprout from villages and a labor force in the hundreds of millions is mobilized, China has experience double-digit GDP growth for much of the past thirty years. This growth, however, is under threat from several sources. The environmental consequences of growth are just one threat. China also faces chronic resource shortages — its industry does not want for coal but the Chinese people do struggle with shortages of oil, food and clean water. The PRC also faces political tests as well, including Taiwan, Tibet and Xinjiang. Political tensions with the former could destabilize all of Asia if not the world. The tensions in the western part of China represent the social unrest that the Communist government's march towards wealth has created. Even amongst Han, there is considerable disparity of wealth between regions and classes, and these disparities may very well threaten China's future. This paper will analyze each of these critical issues in turn, and then synthesize the issues into an assessment for the future of China's economic growth.
Resources
All economies depend on resources for their growth. Output is determined by the availability of labor, energy and raw materials. The former has not experienced overall shortage, although there are concerns about the rural labor force in some areas. China is, however, facing critical shortages of both energy and raw materials, not to mention food and clean water. China is facing a shortage of mineral resources. The nation is expected to suffer a severe shortage of such resources in the next twenty years, resulting in a dramatic increase in imports (Voice of America, 2003). There are two potential consequences of this shortage. The economic growth trajectory could stall, if resource shortages force factories to curtail production. The other potential consequence is a dramatic increase in mineral imports. This could potentially bring the balance of payments to a new equilibrium that is more balanced than at present. There are other consequences, however. Expansion of trade with resource-rich bordering nations — for example Russia or Kazakhstan could result in significant shifts in the geopolitical landscape. The PRC has been aware of the coming resource shortage for decades — it is believed to have played significant role in the invasion of Tibet — and the current regime has expressed concern for the national security implications that come with expanding resource imports. The nation can also expect that if it is forced to buy key commodities in international markets, the cost of Chinese exports could increase to a point where they are no longer competitive. Moreover, the PRC may be so averse to such an expansion of imports because of the geopolitical capital that will need to be spent to secure such resources that it may prefer to undertake another dramatic overhaul of the economy. In either case, the shortage of natural resources is a serious threat to China's current economic growth trajectory.
Another key input facing shortage in China is energy. The primary energy source in China is coal, which in 2004 accounted for 69% of total energy usage. The annual rate of energy usage has increased 4.7% since Deng Xiaoping opened the economy in the late 1970s (Kejun, 2005). Already the world's largest coal producer, China will need to expand coal production to bring coal-electricity production from 24.9 quadrillion Btu in 2006 to 57.3 quadrillion Btu in 2030. This will require substantial investment in coal and power production infrastructure over that entire period (Energy Information Administration, 2009). This investment will place increasing strain on China's public finances. The government is expected to barely keep up with surging coal demand. In 2004, for example, power shortages had been recorded in 24 of China's 31 provinces (Kejun, 2005). This has had considerable negative impacts on industry. In 2003, for example, China's phosphorous chemical industry was already experiencing reduced capacity as a result of energy shortages (China Chemical Reporter, 2004).
Outside of coal, China faces substantial energy challenges. Already China faces domestic shortages of petroleum, for example. In recent years, China has contributed an increasing amount to global petroleum demand, which has affected price levels for crude oil. The country has already undertaken conservation efforts (Kejun, 2005) and has begun to explore the use of wind and other renewable power sources. Energy shortages, however, will have a significant impact on China's economy. Production capacity may be reduced, particularly in energy-intensive industries such as steel. China will also be a key demand driver in the global oil market, and could risk becoming dependent on oil prices. This could also curtail growth, unless China develops a low price elasticity of demand for oil, the way that the United States has. State policy could determine such elasticity, but as of yet there is no state policy in regards to oil demand.
In addition to the resources required to build the economy, China faces shortages of resources critical to survival. Beijing, for example, has experienced water shortages. The capital's water is supplied by Hebei province, which has seen its resources shrink by nearly 50% in recent years (Qiang, 2009). Water is critical for industry and for human survival. The crisis is particularly bad north of the Yangtze. The Huang He, the north's lifeblood, has become badly damaged by pollution and dams, and at some points in the 1990s did not even reach the sea (Larmer, 2008). Water reserves are disappearing, leading to dried-up fields. This in turn is contributing to a food shortage that has lead to millions of internal refugees moving to other areas in search of arable land, clean water and new jobs. The water crisis in China is probably the single biggest threat to its economic future. Conflict is likely to arise between competing interests, in particular those of industry and farmers, both of whose product is essential for the nation's sustained growth. If industry wins, the gains will be short-lived and the victory Pyrrhic. The resultant pollution and lack of clean water will lead to massive social upheaval, catastrophic famine, and potentially the total collapse of the economy as labor dies off, industry cannot find enough water, production collapses and domestic demand disappears. If the farmers win, the Communist Party (CPC) will be forced to curtail its economic ambitions in order to focus on the survival of its people. Water is the most important resource for China's future and water management will be the foremost determinant of the nation's economy going forward.
Social Upheaval
If water is potentially at the heart of social upheaval in China in the future, economic disparity is at the heart of social upheaval today. China's economic ambitions have lead to hegemony of native populations, most famously in Tibet and Xinjiang. The resultant instability in the western regions is potentially the tip of the iceberg, however. As China's economy expands, the income gap between urban and rural workers has become among the highest in the world. One consequence is the massive floating labor pool and regional rural labor shortages. The recent economic collapse, however, has resulted in unemployment for much of this itinerant labor (BBC, 2009). The demands for jobs, or at the minimum a social safety net, will grow as this pool of uneducated labor pushes for greater security.
Thus, while unrest in ethnic regions is a significant problem for China, the risk of unrest in the future among the rural and uneducated Han populace is an even more substantial risk for China. Should the nation's economic growth fail to continue at its current breakneck pace, this group could potentially destabilize the country. At present, economic policy seems geared towards continuing growth rates, which in turn would assuage the Han. The nation may even have dodged the most significant impacts of the downturn. Thus economic policy is driven with an eye to mollifying the populace rather than have an angry populace drive political policy. Clearly, the CPC believes that unrest is a serious threat to the nation.
Taiwan
In addition to domestic destabilizing factors, another major threat to China's economic future comes from across the Taiwan Strait. The unresolved conflict between the CPC and the Kuomintang has resulted in a split nation and relations that are awkward at best. Beijing considers Taiwanese citizens to be citizens of the PRC, and as such the Taiwanese have been able to be significant participants in China's economic boom, as one of the leading sources of foreign direct investment in China. Evidence shows that Taiwanese firms contribute more than just greenfield factories designed to take advantage of China's low-cost labor pool, but that the Taiwanese firms view their investments in China as more long-term in nature and that they hope to capture the benefits of human capital, not just physical capital, and establish long-term trade links with China's coastal cities (Graham & Wada, 2001).
While this investment has flourished to this point despite strained cross-strait relations, deterioration in the China-Taiwan relationship would threaten Taiwanese investment in China. Taiwan's firms have already been warned by their Ministry of Economic Affairs to increase their level of risk assessment on account of increased risk that China's government poses to Taiwanese investments (Central News Agency, 2007). More important, however, are the damaging effects on total FDI that deterioration in China-Taiwan relations would have. While Hong Kong is the largest source of FDI, much of that is Western and Taiwanese money that is merely funneled through Hong Kong intermediaries, rather than bona fide HK-sourced capital (Ibid). Some of this money may even be China-sourced (Hou, 2001). If China loses substantial amounts of foreign investment as a consequence of turmoil with regards to Taiwan, its economic growth could stall. However, this remains a lower concern than some of the other threats, in particular as Taiwan has moved to a less adversarial approach to cross-strait relations (Lai, 2009). While this has not resulted in new, meaningful dialogue, it is a policy geared towards the maintaining the status quo. China has the capability for domestic investment at this point in its economic development. While it remains dependent on FDI for growth and foreign currency to purchase energy and mineral resources, it has built up reserves that would defray the impact of a decrease in FDI on account of the Taiwan issue.
Conclusions
China's economic growth faces serious challenges in the future. The most important of these are its lack of resources, in particular water. The country has strong foreign reserves that could help it offset fuel, mineral and even food shortages or a decline in FDI, but the nation has little defense against a shortage of water. Water shortages in the short-term will create goal conflicts between the needs of industry and the needs of a hungry populace. In the long-run, a shortage of water could devastate the northern half o the country, leading to massive starvation and internal displacement. Social upheaval — already a concern for the CPC — could threaten the regime and all of the infrastructure that depends on it. This includes the entire economic system, which to a significant extent is a fabrication of Communist Party policies.
For the next few decades, if China can resolve its water issues, the economic miracle is likely to continue. The large stock of foreign reserves will help alleviate resource shortages. The Communist Party is unlikely to jeopardize its foreign investment over Taiwan, and even if did the impacts are not going to be catastrophic due to the massive stockpile of foreign reserves.
Careful management of critical resources will therefore allow for China to continue its strong growth in the immediate future. A generation from now, however, the nation is likely to be faced with multiple, converging catastrophes. Water and food shortages and income disparities will lead to increased social unrest. Internal unrest, particularly among the poor, mobile labor force represents a bigger threat to political stability than do external factors like Taiwan. Without political stability, China will a near-impossible time managing its resource consumption, which will only serve to increase instability. Thus, it appears that the China economic miracle, while sustainable in the short-term, will eventually collapse as the nation's water and food supplies dwindle to unsustainable levels, particularly in light of the goal conflict between food and industry.
Works Cited:
Xiong, Tong. (2009). Beijing Reports 80% Blue Sky Days in First Quarter. China View. Retrieved August 2, 2009 from http://news.xinhuanet.com/english/2009-03/31/content_11108454.htm
No author. (2003). China's Resource Shortage May be Beneficial in Long Run. Voice of America. Retrieved August 2, 2009 from http://www.voanews.com/english/archive/2003-01/a-2003-01-14-18-China-s.cfm?moddate=2003-01-14
Kejun, Jiang. (2005). Management of Energy Resources in China. Energy Research Institute/World Bank. Retrieved August 2, 2009 from http://siteresources.worldbank.org/INTDECABCTOK2006/Resources/Kejun_Energy_China.pdf
No author. (2009). International Energy Outlook 2009. Energy Information Administration. Retrieved August 2, 2009 from http://www.eia.doe.gov/oiaf/ieo/coal.html
No author. (2004). Phosphorous Chemicals — Shortage of Resources Promotes Industrial Reformation. China Chemical Reporter. Retrieved August 2, 2009 from http://www.highbeam.com/doc/1G1-117037123.html
Qiang, Xiao. (2009). Province Supplying Beijing Water Drying Up: State. China Digital Times. Retrieved August 2, 2009 from http://chinadigitaltimes.net/2009/03/province-supplying-beijing-water-drying-up-state/
Larmer, Brook. (2008). Bitter Waters: Can China Save the Yellow — its Mother River? National Geographic. Retrieved August 2, 2009 from http://ngm.nationalgeographic.com/2008/05/china/yellow-river/larmer-text
No author. (2009). Country Profile: China. British Broadcasting Corporation. Retrieved August 2, 2009 from http://news.bbc.co.uk/2/hi/asia-pacific/country_profiles/1287798.stm
Graham, Edward M. & Wada, Erika. (2001). Foreign Direct Investment in China: Effects on Growth and Economic Performance. Institute for International Economics. Retrieved August 2, 2009 from http://www.iie.com/publications/wp/01-3.pdf
Hou, Jack W. (2001). China's FDI Policy and Taiwan Direct Investment (TDI) in China. California State University Long Beach. Retrieved August 2, 2009 from http://www.bm.ust.hk/~ced/Jack%20W%20HOU.pdf
No author. (2007). Taiwan FDI, China Investmetn Reach Record Highs in 2006. Central News Agency. Retrieved August 2, 2009 from http://investintaiwan.nat.gov.tw/en/news/200702/2007020601.html
Lai, Shin-Yuan. (2009). The Current Stage of Cross-Strait Relations and the ROC Government's Mainland China Policy. Mainland Affairs Council. Retrieved August 2, 2009 from http://www.mac.gov.tw/english/english/macpolicy/980716e.htm
---
Are you busy and do not have time to handle your assignment? Are you scared that your paper will not make the grade? Do you have responsibilities that may hinder you from turning in your assignment on time? Are you tired and can barely handle your assignment? Are your grades inconsistent?
Whichever your reason is, it is valid! You can get professional academic help from our service at affordable rates. We have a team of professional academic writers who can handle all your assignments.
Plagiarism free papers
Timely delivery
Any deadline
Skilled, Experienced Native English Writers
Subject-relevant academic writer
Adherence to paper instructions
Ability to tackle bulk assignments
Reasonable prices
24/7 Customer Support
Get superb grades consistently
Online Academic Help With Different Subjects
Literature
Students barely have time to read. We got you! Have your literature essay or book review written without having the hassle of reading the book. You can get your literature paper custom-written for you by our literature specialists.
Finance
Do you struggle with finance? No need to torture yourself if finance is not your cup of tea. You can order your finance paper from our academic writing service and get 100% original work from competent finance experts.
Computer science
Computer science is a tough subject. Fortunately, our computer science experts are up to the match. No need to stress and have sleepless nights. Our academic writers will tackle all your computer science assignments and deliver them on time. Let us handle all your python, java, ruby, JavaScript, php , C+ assignments!
Psychology
While psychology may be an interesting subject, you may lack sufficient time to handle your assignments. Don't despair; by using our academic writing service, you can be assured of perfect grades. Moreover, your grades will be consistent.
Engineering
Engineering is quite a demanding subject. Students face a lot of pressure and barely have enough time to do what they love to do. Our academic writing service got you covered! Our engineering specialists follow the paper instructions and ensure timely delivery of the paper.
Nursing
In the nursing course, you may have difficulties with literature reviews, annotated bibliographies, critical essays, and other assignments. Our nursing assignment writers will offer you professional nursing paper help at low prices.
Sociology
Truth be told, sociology papers can be quite exhausting. Our academic writing service relieves you of fatigue, pressure, and stress. You can relax and have peace of mind as our academic writers handle your sociology assignment.
Business
We take pride in having some of the best business writers in the industry. Our business writers have a lot of experience in the field. They are reliable, and you can be assured of a high-grade paper. They are able to handle business papers of any subject, length, deadline, and difficulty!
Statistics
We boast of having some of the most experienced statistics experts in the industry. Our statistics experts have diverse skills, expertise, and knowledge to handle any kind of assignment. They have access to all kinds of software to get your assignment done.
Law
Writing a law essay may prove to be an insurmountable obstacle, especially when you need to know the peculiarities of the legislative framework. Take advantage of our top-notch law specialists and get superb grades and 100% satisfaction.
What discipline/subjects do you deal in?
We have highlighted some of the most popular subjects we handle above. Those are just a tip of the iceberg. We deal in all academic disciplines since our writers are as diverse. They have been drawn from across all disciplines, and orders are assigned to those writers believed to be the best in the field. In a nutshell, there is no task we cannot handle; all you need to do is place your order with us. As long as your instructions are clear, just trust we shall deliver irrespective of the discipline.
Are your writers competent enough to handle my paper?
Our essay writers are graduates with bachelor's, masters, Ph.D., and doctorate degrees in various subjects. The minimum requirement to be an essay writer with our essay writing service is to have a college degree. All our academic writers have a minimum of two years of academic writing. We have a stringent recruitment process to ensure that we get only the most competent essay writers in the industry. We also ensure that the writers are handsomely compensated for their value. The majority of our writers are native English speakers. As such, the fluency of language and grammar is impeccable.
What if I don't like the paper?
There is a very low likelihood that you won't like the paper.
Reasons being:
When assigning your order, we match the paper's discipline with the writer's field/specialization. Since all our writers are graduates, we match the paper's subject with the field the writer studied. For instance, if it's a nursing paper, only a nursing graduate and writer will handle it. Furthermore, all our writers have academic writing experience and top-notch research skills.
We have a quality assurance that reviews the paper before it gets to you. As such, we ensure that you get a paper that meets the required standard and will most definitely make the grade.
In the event that you don't like your paper:
The writer will revise the paper up to your pleasing. You have unlimited revisions. You simply need to highlight what specifically you don't like about the paper, and the writer will make the amendments. The paper will be revised until you are satisfied. Revisions are free of charge
We will have a different writer write the paper from scratch.
Last resort, if the above does not work, we will refund your money.
Will the professor find out I didn't write the paper myself?
Not at all. All papers are written from scratch. There is no way your tutor or instructor will realize that you did not write the paper yourself. In fact, we recommend using our assignment help services for consistent results.
What if the paper is plagiarized?
We check all papers for plagiarism before we submit them. We use powerful plagiarism checking software such as SafeAssign, LopesWrite, and Turnitin. We also upload the plagiarism report so that you can review it. We understand that plagiarism is academic suicide. We would not take the risk of submitting plagiarized work and jeopardize your academic journey. Furthermore, we do not sell or use prewritten papers, and each paper is written from scratch.
When will I get my paper?
You determine when you get the paper by setting the deadline when placing the order. All papers are delivered within the deadline. We are well aware that we operate in a time-sensitive industry. As such, we have laid out strategies to ensure that the client receives the paper on time and they never miss the deadline. We understand that papers that are submitted late have some points deducted. We do not want you to miss any points due to late submission. We work on beating deadlines by huge margins in order to ensure that you have ample time to review the paper before you submit it.
Will anyone find out that I used your services?
We have a privacy and confidentiality policy that guides our work. We NEVER share any customer information with third parties. Noone will ever know that you used our assignment help services. It's only between you and us. We are bound by our policies to protect the customer's identity and information. All your information, such as your names, phone number, email, order information, and so on, are protected. We have robust security systems that ensure that your data is protected. Hacking our systems is close to impossible, and it has never happened.
How our Assignment  Help Service Works
You fill all the paper instructions in the order form. Make sure you include all the helpful materials so that our academic writers can deliver the perfect paper. It will also help to eliminate unnecessary revisions.
2.      Pay for the order
Proceed to pay for the paper so that it can be assigned to one of our expert academic writers. The paper subject is matched with the writer's area of specialization.
3.      Track the progress
You communicate with the writer and know about the progress of the paper. The client can ask the writer for drafts of the paper. The client can upload extra material and include additional instructions from the lecturer. Receive a paper.
4.      Download the paper
The paper is sent to your email and uploaded to your personal account. You also get a plagiarism report attached to your paper.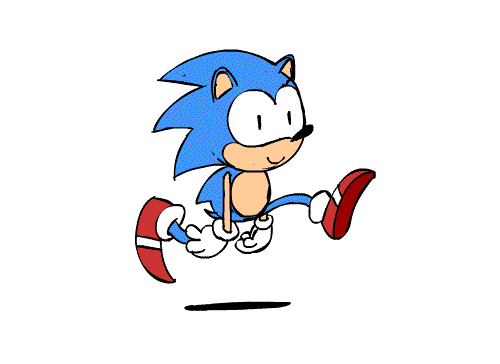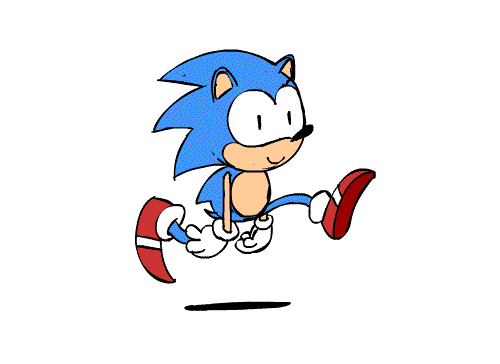 PLACE THIS ORDER OR A SIMILAR ORDER WITH US TODAY AND GET A PERFECT SCORE!!!
---