Leadership
HOW BATTLES ARE WON
Generals Patton Jr. And Schwarzkopf, Military Heroes
General George S. Patton, Jr.
George Smith Patton, Jr. was among the most controversial but successful American field commanders of any war (Campbell 2007). He was a homegrown soldier whose deepest drive was to become a hero and nothing less. He was born on November 11, 1885 in San Gabriel, California to ancestors who fought in the Revolutionary War, the Mexican War and the Civil War. His dedication to the highest standard of excellence among his troops derived from the influence of these ancestors and their tales of bravery and victory. After a year at the Virginia Military Institute for a year, he attended the United States Military Academy at West Point up to June 11, 1909. His first assignment was as Second Lieutenant in the 15th cavalry regiment. He married Beatrice Ayer on May 26, 1910. At 26, he broke records in 1912 when he represented the United States at the Stockholm Olympics in the first modern Pentathlon. Until then, only military officers could have the honor and the capability of joining and passing the arduous test of military skills. Patton excelled in pistol shooting from 25 meters, sword fencing, a 300-meter free style swim, 800 meters horse back riding and a four-kilometer cross-country run. He was fifth in the overall category. After the Olympics, Patton went to the French Cavalry School and learned French sword drills. In the summer of 1913, he became the first Master of the Sword at the Mounted Service School in Fort Riley, Kansas where he taught a course in swordsmanship (Campbell).
His military career began when he became a member of the now-legendary troop under General John J. Pershing to Mexico in 1914 (Campbell 2007). He led attacks on the forces of Francisco "Pancho" Villa for which he gained recognition from the press. Impressed with his prowess, General Pershing put Patton in command of the headquarters. In 1917, he became a member of the then newly-established United States Tank Corps until its abolition in 1920. He had full command of the Corps and shaped ideas, methods and even the design of their uniforms. His first major tank battle was at Cambrai, France also in 1917 and a resounding victory for his troop in cooperation with the British tankers. Having gained first-knowledge of tanks, Patton set up an American tank school in Bourg, France and trained the first 500 American tankers. By the time he and his troop engaged in the Mesue-Argonne Operation in September 1918, he already had 345 tanks. He stayed in the front lines so he could maintain communication with his rear command using pigeons and runners. For his deliberate and frequent exposure to gunshots, he was once shot in the leg while directing the tanks. This won him the Distinguished Service Cross for Heroism, among the many he would earn in his lifetime (Campbell).
Known and remembered for his pistols with ivory handles and poor temper, Patton Jr. was also a former cavalryman and an expert horseman (Glueckstein 2006). Before the outbreak of World War II, he owned a dozen horses. While yet preparing for a military career, he was an excellent polo player, foxhunter, and steeple-chaser who won as many as 400 ribbons and 200 cups. His training and fondness for horses put him in charge of magnificent white Lipizzaner stallions. His favorite stallion, Favory Africa, was also the choice of Adolph Hitler, the Chancellor of Germany (Glueckstein).
Patton had a passion for tanks and emphasized these as the future of modern warfare (Campbell 2007, Glueckstein 2006). But Congress would not appropriate funds for a large armored force. Nonetheless, he proceeded to study and experiment further on radio communication between tanks. He even helped invent the co-axial tank mount for cannons and machine guns. The start of the German Blitzkrieg on Europe moved Congress to accept Patton's thinking and the Armored Force was organized in 1940. He was assigned to the Second Armored Division at Fort Benning in Georgia as the Commanding General on April 11, 1941. For the honor, he grabbed the cover of Life magazine and began delivering his famous "Blood and Guts" speeches. When World War II broke out, he was in command of the Western Task Force, the only all-American force for the Allied invasion of North Africa, called Operation Torch. He was quite successful in the initiative so that he was put in command of the Seventh Army during the invasion of Sicily in July 1943. With the support of the British Eighth Army, the Seventh Army retrieved Sicily to its people. He stayed in command up to 1944 when he was placed in command of the Third Army in France. He and his troops crossed Europe after the Battle of Normandy 600 miles through France, Belgium, Luxembourg, Germany, Austria and Czechoslovakia. They took successful advantage of German weaknesses. After his Third Army set the Buchenwald concentration camp free, he slowed down. He set up a policy of making local German civilians tour the camps. Other commanders later adopted this policy. By the end of World War II, his Third Army had captured or liberated more than 80 square miles of territory. In October 1945, he was in command of the Fifteenth Army in Germany, now an American-occupied territory. He had an automobile accident on December 9 that year and died 12 days later. His body was buried with the other soldiers who fought in the Battle of the Bulge in Hamm, Luxembourg. Patton has been recognized for his fierce determination and capability to lead soldiers. He is now regarded as one of the greatest and most intriguing military men (Campbell).
Patton has always been considered a legend in military history. He would stand before a hail of bullets to test if he had overcome fear (Blumenson 2004). His talent with the broadsword is common knowledge. He was so reckless with football that he broke both arms. He paid extreme attention to clothing decorum and details, which he said he used to cover for his many character flaws. For all his courage, he confided to his father about his cowardice. The seriousness with which he took his military profession struck his fellow soldiers and followers. Foolishness would stop when he was placed in command. By the end of World War II, he was a full colonel, decorated with the Distinguished Service Cross for exceptional valor in combat and the Distinguished Service Medal for excellence in performing duties of high responsibility. As a military man, he was dedicated to his profession. He was well-read. He swapped ideas with those as highly motivated as he was. He consistently inspired those who worked with him. His rise in command was swift and prepared. At the vast training center, which he opened and operated, Patton seemed everywhere "at once." He was vastly known for his maneuvers of 1941. He was profane but his work in Tunisia changed a previously defeated and demoralized II corps suitable for battle in jus 11 days. He dashed his Third Army 90 degrees without support and through roads slipper with ice and snowy fields. He was described as a "warring, roaring comet," Blood and Guts, Flash Gordon whose reputation shattered those on the other side of battle. As the Allied General in World War II, the Germans feared him most of all. According to a friend, Patton experimented and successfully developed a "mastery of weapons, military history and battle psychology." Patton acknowledged that fear was the greatest enemy in war. But within him was a heart for friendship, affection and sympathy for the underdog. A member of his Third Army remarked that all the esteem for Patton derived from his knowledge of how to defeat the Germans better than anyone else could. This knowledge made him a man of force and execution and at the level of myth (Blumenson).
Retired General Norman Schwarzkopf
Another renowned American army officer, Herbert Norman Jr. was born in Trenton, New Jersey in 1934 (Microsoft Encarta Online Encyclopedia 2008). He is a product of the United States Military Academy batch 1956. He also obtained a master's degree at the University of Southern California, School of Engineering in 1964. He was also a well-decorated war veteran for honors, including two tours of duty in Vietnam. Schwarzkopf Jr. became general in 1978 and was appointed deputy commander of American Forces to invade Grenada in October 1983. In 1988, he headed the U.S. Central Command. After the Iraqi invasion of Kuwait in August 1990, he was in charge of planning and implementing Operation Desert Storm. This was a U.S.-led multinational initiative to liberate Kuwait during the 1991 Persian Gulf War (Microsoft Encarta Online Encyclopedia).
In response to the recognition as the Harry S. Truman Good Neighbor Award in 1991, Schwarzkopf emphasized that his success drew from his experience in living in Iran, Germany and Italy as a teen-ager (Roberts 2000). He also stressed the need for the development of character among leaders, which is the most critical factor in making difficult decisions. He explained that it was not popularity and looking good to others that should constitute success. It was what one struggled over and kept him thinking all night. He specifically spoke about President Truman's difficult decision to use nuclear weapons and his own military decision to risk lives (Roberts). According to him, the first rule about leadership is to take charge when in command (Saint 2001). The second rule is to always do what is right. He said that the challenge of leadership is to inspire others or followers to perform what they normally would not do. He described great leaders are "ordinary people in extraordinary times." According to him, great leaders are in history books because they responded adequately to the demand of extra ordinary times. He also said that leaders must take the time to train future leaders coming up through the ranks (Saint).
Schwarzkopf's adept leadership in achieving a one-sided victory made him the best-known and most popular American general since World War II (Fisher 2000). He also symbolized the brand of American army officers who fought long and bravely during the disreputable Vietnam War. He has remained in military service in the pursuit of better combat capability and integrity in the service. Herbert Norman was the son of a West Point graduate who made a name and a career in the state police and U.S. Army reserves. The son, Herbert Norman, got exposed to military life when he visited his father, then serving in Iran as adviser to the shah after the war. He attended the Valley Forge Military Academy before his admission to the 1956 West Point class. He served in troop assignments in the United States and Germany. After a year of teaching at West Point, he was granted a reassignment to Vietnam where served as an adviser to a Vietnamese airborne division. He earned many decorations for courage and the Purple Heart during his tour. As a faculty member at West Point, he was promoted to lieutenant colonel before returning to Vietnam. He was in command of the First Battalion, Sixth Infantry, 198th Infantry Brigade, of the 23rd Infantry Division. His performance in these earned him valor awards (Fisher).
He was disenchanted by the deterioration of the military in the long-standing war and the anti-military sentiments by the American public (Fisher 2000). At first, he wanted to leave the army. But careful thinking kept him in active duty and made him dedicate himself more to rebuilding the army. He served in Alaska, Hawaii, Germany and the United States under different command assignments as he advanced in rank. He was put in command of the 24th Mechanized Infantry Division at Fort Stewart in Georgia in June 1983. He served as deputy commander and senior army leader of Operation Urgent Fury in October 1983 during the U.S. invasion of Grenada. He provided much coordination between the services and helped plan the rescue of U.S. medical students on the island. He had a third star when he was placed in command of the U.S.I Corps at Fort Lewis in Washington in 1986. A year afterwards, he became the army's deputy chief of staff for operations at the Pentagon. In 1988, he became a full general. He also assumed the leadership of the U.S. Central Command at McDill Air Force Base in Florida. These headquarters stored and sent contingencies in the Middle East (Fisher).
After the invasion and occupation of Kuwait by Saddam Hussein's Iraqi forces on August 2, 1990, Schwarzkopf and his headquarters were sent to Riyadh in Saudi Arabia (Fisher 2000). He was in command of arriving U.S. And Allied forces. Remembering the lessons he learned in his Vietnam experiences on limited warfare and not dedicating all resources to the fight, he received a huge coalition of air, naval and ground forces. He initiated a 42-day air war on January 17, 1991. This was followed by a 100-hour ground attack. The coalition crushed the Iraqis, liberated Kuwait and drove deep into Iraq before a cease-fire was declared. The clash killed less than 400 American and 8 to 15,000 Iraqis. More than 85,000 were captured (Fisher).
Another important lesson he learned from his Vietnam experience was public relations (Fisher 2000). He maintained the support of the media and the public through regular press conferences and his magnetic personality. At the end of the conflict, Americans recognized him as a national hero. His admirers and followers consider him the right general at the right time and in the right war. He was called "the bear" and "Stormin' Norman" for his turbulent temper, aggressiveness and tendency to confront. Yet he exhibited excellent skills in the air, sea and land. This combination was a decided asset to a multinational force and an assurance of victory. His brilliant performance in defeating Iraq and liberating Kuwait already insured his place of honor. But his real influence draws from the example he sets as a professional U.S. army officer who did not abandon the military despite its deterioration. Instead, he remained faithful to his uniform and decided to dedicate his skills and other excellent personal resources for rebuilding it and its reputation (Fisher).
Comparison
Leadership is the decisive, often singular, element in attaining success in the battlefield (Carter and Finer 2004). Other factors help overcome the enemy. These are weapons, technology, logistics and industrial capacity. Environmental conditions also contribute but these are beyond the control of a troop's commander. But leadership remains the driving factor from among all factors. General Patton said that only leadership "wins battles." If all these factors were equal, superior leadership would decide which side should win. Superior leadership can also inspire and strengthen the weaker army or side to overcome logistical and physical disadvantages. It can enable the weaker troop to defeat the stronger or larger force or better-equipped troop. It serves as the catalyst of reactions to limitations in manpower, logistics, morale and technology (Carter and Finer).
The "trait" approach to leadership theory states that the best way to prepare future leaders for battle is to study the traits of past successful leaders (Carter and Finer 2004). General Patton Jr. came from a loving and aristocratic family in Southern California, which enjoyed a long and reputable military heritage. Among his closest friends was Colonel John Singleton Mosby. Patton Jr. exhibited exemplary courage in both the Mexican War and World War I. In the Mexican War, he captured and killed the bodyguard of Francisco "Pancho" Villa in an almost reckless manner. In World War I, he displayed battlefield bravery. In between World Wars, he examined a lot of military history. He became one of the wealthier military officers. The lack of warfare at this time even depressed him. He identified three elements for victory as inspiration, knowledge and force or mass. Inspiration referred to some kind of spiritual inspiration and motivation, in addition to mental ability. He attributed the victories of Caesar, Napoleon and Grant to this element. Knowledge refers to the accumulation f know-how of wide flanking maneuvering tactics. And force or mass refers to troop size. Patton Jr. adhered to the three elements in their rightful order and achieved his victories (Carter and Finer).
Schwarzkopf was just as inspired and excellently skilled as Patton Jr. To inspiration and excellence in skills, he adds resourcefulness and public relations (Fisher 2000). He taught his troops to make do with limited resources and not to exhaust all these on the fight. This lesson led to his overwhelming victory over the Iraqis and the liberation of Kuwait. He also maintained the support of the media and the public through regular consultation and conferences with them (Fisher).
Despite their fiery temper and behavior, both leaders received recognition as military heroes for their excellent performance.
Bibliography
Blumenson, M. (2004). Patton legend. 6 pages. Army: Association of the United States Army
Campbell, a (2007). Biography of General George S. Patton, Jr. 5 pages. Cape May County Herald. Retrieved on May 26, 2008 at http://www.generalpatton.com/biography.htm;
Carter, J.C. And Finer, M.S. (2004). A survey of leadership. 8 pages. Infantry Magazine: U.S. Army Infantry School
Fisher, K. And M. (2000). H. Normal Schwarzkopf. 4 pages. CarpeNoctem. Retrieved on May 27, 2008 at http://www.carpenoctem.tv.military/schwarzhopf.htm
Glueckstein, F. (2006). Gen George S. Patton, Jr.. 8 pages. Army: Association of the United States Army
Microsoft Encarta Online Encyclopedia (2008). Norman Schwarzkopf. 1-page. Microsoft Corporation. Retrieved on May 27, 2008 at http://encarta.msn.com
Roberts, T. (2000). Who is our neighbor. 5 pages. National Catholic Reporter: Gale group
Saint, St. (2001). Former General defines success. 2 pages. The (Colorado Springs) Gazette: ProQuest Information and Learning Company
---
Are you busy and do not have time to handle your assignment? Are you scared that your paper will not make the grade? Do you have responsibilities that may hinder you from turning in your assignment on time? Are you tired and can barely handle your assignment? Are your grades inconsistent?
Whichever your reason is, it is valid! You can get professional academic help from our service at affordable rates. We have a team of professional academic writers who can handle all your assignments.
Plagiarism free papers
Timely delivery
Any deadline
Skilled, Experienced Native English Writers
Subject-relevant academic writer
Adherence to paper instructions
Ability to tackle bulk assignments
Reasonable prices
24/7 Customer Support
Get superb grades consistently
Online Academic Help With Different Subjects
Literature
Students barely have time to read. We got you! Have your literature essay or book review written without having the hassle of reading the book. You can get your literature paper custom-written for you by our literature specialists.
Finance
Do you struggle with finance? No need to torture yourself if finance is not your cup of tea. You can order your finance paper from our academic writing service and get 100% original work from competent finance experts.
Computer science
Computer science is a tough subject. Fortunately, our computer science experts are up to the match. No need to stress and have sleepless nights. Our academic writers will tackle all your computer science assignments and deliver them on time. Let us handle all your python, java, ruby, JavaScript, php , C+ assignments!
Psychology
While psychology may be an interesting subject, you may lack sufficient time to handle your assignments. Don't despair; by using our academic writing service, you can be assured of perfect grades. Moreover, your grades will be consistent.
Engineering
Engineering is quite a demanding subject. Students face a lot of pressure and barely have enough time to do what they love to do. Our academic writing service got you covered! Our engineering specialists follow the paper instructions and ensure timely delivery of the paper.
Nursing
In the nursing course, you may have difficulties with literature reviews, annotated bibliographies, critical essays, and other assignments. Our nursing assignment writers will offer you professional nursing paper help at low prices.
Sociology
Truth be told, sociology papers can be quite exhausting. Our academic writing service relieves you of fatigue, pressure, and stress. You can relax and have peace of mind as our academic writers handle your sociology assignment.
Business
We take pride in having some of the best business writers in the industry. Our business writers have a lot of experience in the field. They are reliable, and you can be assured of a high-grade paper. They are able to handle business papers of any subject, length, deadline, and difficulty!
Statistics
We boast of having some of the most experienced statistics experts in the industry. Our statistics experts have diverse skills, expertise, and knowledge to handle any kind of assignment. They have access to all kinds of software to get your assignment done.
Law
Writing a law essay may prove to be an insurmountable obstacle, especially when you need to know the peculiarities of the legislative framework. Take advantage of our top-notch law specialists and get superb grades and 100% satisfaction.
What discipline/subjects do you deal in?
We have highlighted some of the most popular subjects we handle above. Those are just a tip of the iceberg. We deal in all academic disciplines since our writers are as diverse. They have been drawn from across all disciplines, and orders are assigned to those writers believed to be the best in the field. In a nutshell, there is no task we cannot handle; all you need to do is place your order with us. As long as your instructions are clear, just trust we shall deliver irrespective of the discipline.
Are your writers competent enough to handle my paper?
Our essay writers are graduates with bachelor's, masters, Ph.D., and doctorate degrees in various subjects. The minimum requirement to be an essay writer with our essay writing service is to have a college degree. All our academic writers have a minimum of two years of academic writing. We have a stringent recruitment process to ensure that we get only the most competent essay writers in the industry. We also ensure that the writers are handsomely compensated for their value. The majority of our writers are native English speakers. As such, the fluency of language and grammar is impeccable.
What if I don't like the paper?
There is a very low likelihood that you won't like the paper.
Reasons being:
When assigning your order, we match the paper's discipline with the writer's field/specialization. Since all our writers are graduates, we match the paper's subject with the field the writer studied. For instance, if it's a nursing paper, only a nursing graduate and writer will handle it. Furthermore, all our writers have academic writing experience and top-notch research skills.
We have a quality assurance that reviews the paper before it gets to you. As such, we ensure that you get a paper that meets the required standard and will most definitely make the grade.
In the event that you don't like your paper:
The writer will revise the paper up to your pleasing. You have unlimited revisions. You simply need to highlight what specifically you don't like about the paper, and the writer will make the amendments. The paper will be revised until you are satisfied. Revisions are free of charge
We will have a different writer write the paper from scratch.
Last resort, if the above does not work, we will refund your money.
Will the professor find out I didn't write the paper myself?
Not at all. All papers are written from scratch. There is no way your tutor or instructor will realize that you did not write the paper yourself. In fact, we recommend using our assignment help services for consistent results.
What if the paper is plagiarized?
We check all papers for plagiarism before we submit them. We use powerful plagiarism checking software such as SafeAssign, LopesWrite, and Turnitin. We also upload the plagiarism report so that you can review it. We understand that plagiarism is academic suicide. We would not take the risk of submitting plagiarized work and jeopardize your academic journey. Furthermore, we do not sell or use prewritten papers, and each paper is written from scratch.
When will I get my paper?
You determine when you get the paper by setting the deadline when placing the order. All papers are delivered within the deadline. We are well aware that we operate in a time-sensitive industry. As such, we have laid out strategies to ensure that the client receives the paper on time and they never miss the deadline. We understand that papers that are submitted late have some points deducted. We do not want you to miss any points due to late submission. We work on beating deadlines by huge margins in order to ensure that you have ample time to review the paper before you submit it.
Will anyone find out that I used your services?
We have a privacy and confidentiality policy that guides our work. We NEVER share any customer information with third parties. Noone will ever know that you used our assignment help services. It's only between you and us. We are bound by our policies to protect the customer's identity and information. All your information, such as your names, phone number, email, order information, and so on, are protected. We have robust security systems that ensure that your data is protected. Hacking our systems is close to impossible, and it has never happened.
How our Assignment  Help Service Works
You fill all the paper instructions in the order form. Make sure you include all the helpful materials so that our academic writers can deliver the perfect paper. It will also help to eliminate unnecessary revisions.
2.      Pay for the order
Proceed to pay for the paper so that it can be assigned to one of our expert academic writers. The paper subject is matched with the writer's area of specialization.
3.      Track the progress
You communicate with the writer and know about the progress of the paper. The client can ask the writer for drafts of the paper. The client can upload extra material and include additional instructions from the lecturer. Receive a paper.
4.      Download the paper
The paper is sent to your email and uploaded to your personal account. You also get a plagiarism report attached to your paper.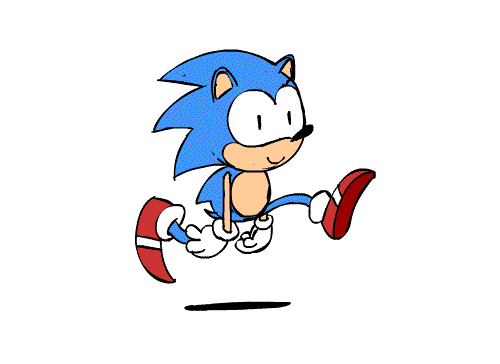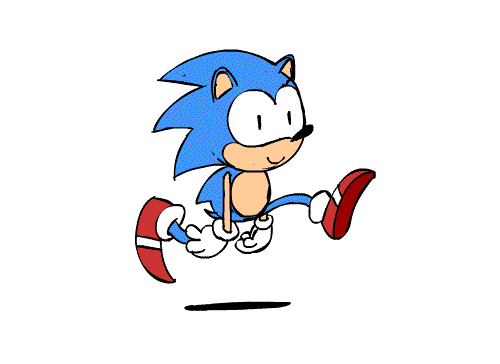 PLACE THIS ORDER OR A SIMILAR ORDER WITH US TODAY AND GET A PERFECT SCORE!!!
---