Surgical Treatments for Pancreatic Pseudocysts
Resumen pancreatic pseudocyst is a localized collection of pancreatic-enzyme-rich fluid, originating from or near the pancreas and is enclosed in a wall of granulation and/or fibrous tissue, which lacks epithelial lining (Rossoa 2003). The incidence of chronic pancreatitis has been increasing and pancreatic pseudocyst is a common complication. Advances in radiological techniques have led to increased diagnosis of pseudocyst and better understanding of associated complications and the natural history of pseudocysts. New modes of treating the ailment have also increased surgical options. Statistics reveal that two-thirds of all pancreatic cystic lesions are pseudocysts, which complicate pancreatitis in 20-40% of patients, and that pseudocysts develop in 10-20% of acute pancreatitis patients. Furthermore, 14 or 14% of 102 consecutive patients with acute pancreatitis developed a pseudocyst within 72 hours from admission (Rossoa).
The purpose of this protocol is to identify the different surgical treatments for pancreatic pseudocysts and to determine if drainage is the best among them.
Findings show that open surgical treatment has been the preferred management of pancreatic pseudocysts (Rossoa 2003). Surgery is indicated in the event of a contraindication or failure of endoscopic and radiological methods, for complex pseudocysts or multiple main pancreatic duct strictures, associated complex pathology, pseudocysts with a main bile duct stricture, venous occlusive disease, multiple pseudocysts, most pseudocysts of the pancreatic tail, hemorrhage inadequately controlled by angiographic transcatheter embolization and suspected neoplastic cysts. The three main surgical treatments available for the treatment of pancreatic pseudocysts are internal drainage, pancreatic resections and external drainage (Rossoa).
These findings conclude that drainage is not the best surgical option for pancreatic pseudocysts, as commonly believed or accepted. Most cases resolve spontaneously and patients do well without intervention (Rossoa 2003). Findings even reveal that patients develop complications or get worse when subjected to drainage and that the failure rate of drainage procedures is approximately 10%, the recurrence rate is about 15% and the rate of complications is 15-20% (Rossoa).
Planteamiento del Problema pancreatic pseudocyst may regress spontaneously persist with or without symptoms or progress to produce complications (Rossoa 2003). In most cases of acute pancreatitis, fluid collections resolve but 10-20% will develop into pseudocysts and out of this number, only 5% became clinically significant. Only pseudocysts with a size index greater than or equal to 15 cm2 needed treatment. Acute or chronic pancreatitis or abdominal trauma causes pseudocysts, 75-85% of which develop from alcohol or gallstone disease-related pancreatitis (Lambiase 2004). It predominates among men and in any age group. Among children, it is observed as a consequence of abdominal trauma. The goal of therapy is the avoidance of complications and it generally accepted that approximately 10% of pseudocysts become infected. Most pseudocysts resolve by themselves and require only supportive care. Studies show that the size of the cyst and the length of time that it has been present in the body are not reliable indicators or predictors of complications. Larger cysts are likelier to be symptomatic or cause complications. The size does not necessarily warrant drainage or intervention.
Because pancreatitis pseudocysts resolve spontaneously and their size does not necessarily indicate or predict complications, the use of drainage is not the best option. Patients who are subjected to drainage also even develop complications or get worse and some surgical interventions also fail, the condition sometimes recur and complications so develop in some cases. The risk of developing life-threatening complications is only around 10% (Rossoa).
Pregunta del Trabajo
The three main surgical treatments available for pancreatic pseudocysts are internal drainage, pancreatic resections, and external drainage (Rossoa 2003). Internal drainage can be by pseudocystduodenostomy or by pseudocystjejunostomy. Pseudocystduodenostomy is preferred for small pseudocysts and its use has reportedly been good with a low failure rate of 5%, low morbidity and low mortality, although only it suits only a few patients. Pancreatic resection is performed for multiple small pseudocysts. And external drainage is the recourse for infected pancreatic pseudocysts and, therefore, does not apply to those with chronic pancreatitis, except with an occurrence of necrotizing pancreatitis (Rossoa).
Percutaneous cystogastrostomy is a safe, minimally invasive procedure that has produced good results at long-term and short-term follow-ups (Andersson and Cwikiel 2002, Cantasdemic 2003). Laparoscopic drainage is also successful for a large symptomatic pseudocyst with minimal morbidity (Pekmezci 2002). Drainage by a radiologist involves the insertion of a thin needle into the pseudocyst, guided by a CT x-ray, in draining the fluid (U.S. Center for Pancreatic and Biliary Diseases 2002). This procedure is sometimes successful but it also produces complications, such as persistent leakage, infection and need to repeat the procedure.
Hipotesis del Trabajo
Complications, the symptoms and concern about possible malignancy are among the factors that influence the choice of surgical treatment of pancreatic pseudocysts. Drainage has been the popular choice of treatment. But most pseudocysts spontaneously resolve or disappear without interference and patients improve without intervention, surgical or non-surgical (Lambiase 2004). Not even drainage becomes necessary.
Materials and Methods retrospective study with prospective follow-up was the design used in the study of percutaneous cystogastrostomy at the University Hospital in Sweden on 16 patients with symptomatic pseudocysts from 1993-1999 (Andersson and Cwikiel 2002). The objective was to evaluate the use of the procedure on the condition secondary to acute or chronic pancreatitis. The subjects were 10 men and 6 women, aged 36-78 with a mean age of 56. The intervention was performed under local anaesthesia and fluoroscopic control by the percutaneous insertion of a double pigtail catheter.
A study on the suitability of laparoscopic cystogastrostomy used an elective cholecystectomy as a day case on a 60-year-old lady (Cutless 2004). After surgery, she was subjected to a CT scan of the abdomen, which confirmed the presence of a big pseudocyst of the pancreas. She underwent laparoscopic cystogastrostomy four weeks later.
A third study also focused on laparoscopic surgery when decompression is indicted. (Pekmesci 2004). Like most laparoscopic procedures, it inserted trocars through the anterior gastric wall and operated intraluminally with gastric insufflation and endoscopic guidance.
A fourth study utilized 30 subject patients, 17 of whom were women, who underwent PCD with the use of a single-step trocar technique with computer tomographic guidance (Cantasdemic 2003). Their ages ranged from 27 to 74, with a mean age of 45. 18 of these patients had acute pancreatitis, 11 had chronic pancreatitis and 1 had surgical trauma.
A fifth study used 29 patients with symptomatic and/or complicated pseudocysts between June 2000 and July 2001 to establish the effects of surgical intervention on the condition (Govil 2004). They were diagnosed based on clinical features, hematological standards and imaging. The diagnosis of infected pseudocyst was made through ultrasound/CT-guided aspiration and documentation. 21 of these patients underwent surgery. Out of 21, 11 had biliary pancreatitis, 2 were alcohol cases, 1 had a malignancy and 7 were idiopathic. Surgeries were performed before 6 weeks in 1 patient at 6-7 weeks in 2 cases, at 7-12 weeks in 8 cases, and after 12 weeks in 10 cases. 10 patients were subjected to internal drainage and external drainage on 11, 7 of whom had infected pseudocyst, 3 with ruptured pseudocysts and 1 with pressure on the common bile duct. The mean external drainage for the patients was 44 days and the mean hospital stay for those who had internal drainage was 14 days.
Resultados
In the first study, 10 patients were diagnosed with acute pancreatitis and 6 had chronic pancreatitis, 13 had pseudocyst and 3 had 2 or more with a median diameter of 11 cm (Andersson and Cwiklie 2004). The procedure was a success, except in 2 patients who complained of pain after the procedure, which did not require specific treatment. Other than this, there were no complications. Their median hospital stay was 2 days and median follow-up was 45 months. All patients had successful drainage, except 2, with the pseudocysts resolved or reduced and a relief of symptoms experienced.
In the second study, the indication and timing for the drainage were based on the symptoms, complications and suspicion of malignancy, the size, number, location, presence or absence of communications with the pancreatic and bile duct and of infection. The cyst could be drained laparoscopically as well as endoscopically and can be approached in the same direction.
In the third study, laparoscopic procedures were performed by inserting the trocars through the interior gastric wall and operating intraluminally with gastric insufflation and endoscopic guidance (Pekmesci 2002). A patient was reported to have been successfully treated with laparoscopic stapled cystogastrostomy. The study suggests the feasibility of such a technique performed with a totally abdominal approach (Pekmesci).
The fourth study reported no complications related to the procedure and a success rate of 96% or 20 out of 30 patients (Cantasdemic 2003). There was no recurrence during the follow-up, which was held from the second to the 59th months.
And the fifth study tested and compared the internal and external drainage procedures (Govil et al. 2004). External drainage was and is more commonly used for infected and ruptured pseudocysts. Indications for surgical intervention were painful lump, infected pseudocyst, rupture, intracystic bleeding and obstructive jaundice. External drainage was used in cases of misdiagnosis, high risk of anastomotic dehiscence due to infected pseudocyst, or when the wall is immature. It was considered inferior to internal drainage in that external drainage can cause hemorrhage due to mechanical abrasion by the drainage tube, frequent occurrence of secondary infection, persistent pancreatic fistura, which was 10% of all cases, disease rate at 18% and a high 10% mortality. The study revealed a 9% mortality rate for external drainage, often due in turn to the poor condition of the patient.
This last study pointed to internal drainage as the preferable surgical procedure for all uncomplicated cases of pseudocysts (Govil et al. 2004). Cystogastrostomy is the option for cysts, which densely attach to the posterior stomach walls, while cystoduodenostomy should be for pseudocysts in the head and the uncinate process of the pancreas. The authors found that cystojejunestomy would be appropriate for all other types of cysts and for large pseudocysts for proper drainage. All of its 10 patients who underwent internal drainage survived (Govil).
Discussion
Andersson and Cwiklie (2004) found that pancreatic pseudocysts treated by percutaneous cystogastrostomy yielded good results. They believed that this procedure would be a safe and minimally invasive one that will also produce long-term as well as long-term follow-up results.
Cutress (2004) suggested that the laparoscopic drainage of a pseudocyst of the pancreas would be a straightforward procedure, as it has shown to be successful for a large symptomatic pseudocyst with low morbidity.
Pekmeszci (2002) agreed that laparoscopic surgery could be performed when decompression is indicated. The author reported performing laparoscopic procedures by inserting trocars via the anterior gastric wall and operating intraluminially with gastric insufflation and endoscopic guidance. She stressed on the benefits of discussing the feasibility and features of the technique when performed with a total abdominal approach.
Cantasdemic (2003) believed that the PCD would be a safe and effective front-line treatment for patients with pancreatic pseudocysts.
And Govil and associates (2004) underscored the advantages of choosing internal drainage as the appropriate approach to pancreatic pseudocysts and the efficacy of surgical intervention. Six of those who underwent external drainage later exhibited complications, such as pancreatic fistula, septicemia and infection. However, 19 or the 20 patients were reported as doing well during the follow-ups. In comparison with two other studies on the two procedures, Govil and team claimed that their subjects showed no recurrence and with a low 4.7% mortality rate.
The researchers also said that pseudocysts could complicate 7-15% of episodes of acute pancreatitis and 20-25% of chronic pancreatitis (2004). Persistent pseudocysts, they also concluded, could lead to many serious complications, including infection, abscess, and bleeding from erosions into nearby vessels. The present treatment modalities of choice are percutaneous drainage, surgical intervention and endoscopic drainage (Govil et al.).
But the constant observation has been that most cases of pseudocysts resolve by themselves and without interference and, therefore, most patients will recover without need for intervention (Lambiase 2004). Observed cases also showed that the outcome was worse who developed complications or who resorted to surgical drainage or other surgical interventions to manage their cysts. Moreover, these drainage procedures have a failure rate of about 10%, a recurrence rate of approximately 15% and a complication rate of 15-20%.
Manejo de Hipotehsis
Drainage or any other surgical intervention is not effective or necessary in most cases of pancreatic pseudocysts.
Conclusion
Most cases of pancreatic pseudocysts will resolve by themselves and do not require more than support care. The current surgical modalities also chosen have a high failure level and can lead to complications and infection. There can also be risks of misdiagnosing a cystic neoplasm of the pancreas and treating it as a pseudocyst. On top of everything is the failure to recognize and treat complications of pseudocysts. What is needed is patient education. Patients must learn and understand warning signs of potential complications, such as abdominal pain or fever, which can mean bleeding, fever or the tearing of a pseudocyst.
Bibliography
Andersson, R and W. Cwikiel. Percutaneous Cystogastrostomy in Patients with Pancreatic Pseudocysts, European Journal of Surgery, vol 168 (6) September 1, 2002. Taylor and Francis Ltd. http://ingentaconnect.com/connect/tandf/ssur/2002/00000/68/00000006/art00005
Cantasdemic, M, et al. Percutaneous Drainage for the Treatment of Infected Pancreatic Pseudocysts. Southern Medical Journal, vol 96 (2): 136-1-40, February 2003. http://smalljournalonline.com/pt.re/smi/searchplusresults.htm:jsessionid=CruAvbls0tN28va87ouAqSGITNtLFRuDWtzElV5D
Cutress, Golash. Laparaoscopic Cytogastrostomy for a Giant Pseudocyst of Pancreas, a case report. Department of Surgery: Sultan Qaboos Hospital. The Surgeon, vol 03 (1), February 2005. http://icsed.ac.uk/journal/svol3_1/3010008.html
Govil D. et al. Surgery for Complicated Pancreatic Pseudocysts. Indian Journal of Gastroenterology, vol 23 (1), pp 33-34. (http://www.indianjgastro.com (article.asp?)issn=0254-8860,year=2004,volume=23,issue=1,spage=33,epage=34,aulast=Govil
Lambiase, Louis R. Pancreatic Pseudocysts. Consumer Health: eMedicine.com, June 9, 2004. http://www.emedicine.com/med/topic.2674.htm
Pekmezci, Salih, et al. Total Laparoscopic Cystogastrostomy for Treatment of Pancreatic Pseudocysts. Journal of Laparoendoscopic and Advanced Surgical Techniques, vol 12 (2): pp 119-122, April 2002. Mary Ann Liebert, Inc. http://www.liebertonline.com/doi/abs/10.1089/10926430252939655;jsessionid=jrTURXJhUdH9?cookieSet=19journalCode=/ap
Rossoa, Edoardo, et al. Pancreatic Pseudocysts in Chronic Pancreatitis: Endoscopic and Surgical Treatment. Digestive Surgery Review vol 20 (5), 2003. http://content.karger.com/ProducteDB/producte.asp?Aktion=ShowPDF&ProduktNr=223996&Ausgabe=229428&ArtikelNr=72706
University of Southern California Center for Pancreatic and Biliary Diseases. Pancreatic Pseudocysts. Department of Surgery, 2002. http://www.surgery.usc.edu/divisions/tumor/pancreasdiseases/web%20pages/PANCREATITIS/pancreatic%20pseudocys1.html
---
Are you busy and do not have time to handle your assignment? Are you scared that your paper will not make the grade? Do you have responsibilities that may hinder you from turning in your assignment on time? Are you tired and can barely handle your assignment? Are your grades inconsistent?
Whichever your reason is, it is valid! You can get professional academic help from our service at affordable rates. We have a team of professional academic writers who can handle all your assignments.
Plagiarism free papers
Timely delivery
Any deadline
Skilled, Experienced Native English Writers
Subject-relevant academic writer
Adherence to paper instructions
Ability to tackle bulk assignments
Reasonable prices
24/7 Customer Support
Get superb grades consistently
Online Academic Help With Different Subjects
Literature
Students barely have time to read. We got you! Have your literature essay or book review written without having the hassle of reading the book. You can get your literature paper custom-written for you by our literature specialists.
Finance
Do you struggle with finance? No need to torture yourself if finance is not your cup of tea. You can order your finance paper from our academic writing service and get 100% original work from competent finance experts.
Computer science
Computer science is a tough subject. Fortunately, our computer science experts are up to the match. No need to stress and have sleepless nights. Our academic writers will tackle all your computer science assignments and deliver them on time. Let us handle all your python, java, ruby, JavaScript, php , C+ assignments!
Psychology
While psychology may be an interesting subject, you may lack sufficient time to handle your assignments. Don't despair; by using our academic writing service, you can be assured of perfect grades. Moreover, your grades will be consistent.
Engineering
Engineering is quite a demanding subject. Students face a lot of pressure and barely have enough time to do what they love to do. Our academic writing service got you covered! Our engineering specialists follow the paper instructions and ensure timely delivery of the paper.
Nursing
In the nursing course, you may have difficulties with literature reviews, annotated bibliographies, critical essays, and other assignments. Our nursing assignment writers will offer you professional nursing paper help at low prices.
Sociology
Truth be told, sociology papers can be quite exhausting. Our academic writing service relieves you of fatigue, pressure, and stress. You can relax and have peace of mind as our academic writers handle your sociology assignment.
Business
We take pride in having some of the best business writers in the industry. Our business writers have a lot of experience in the field. They are reliable, and you can be assured of a high-grade paper. They are able to handle business papers of any subject, length, deadline, and difficulty!
Statistics
We boast of having some of the most experienced statistics experts in the industry. Our statistics experts have diverse skills, expertise, and knowledge to handle any kind of assignment. They have access to all kinds of software to get your assignment done.
Law
Writing a law essay may prove to be an insurmountable obstacle, especially when you need to know the peculiarities of the legislative framework. Take advantage of our top-notch law specialists and get superb grades and 100% satisfaction.
What discipline/subjects do you deal in?
We have highlighted some of the most popular subjects we handle above. Those are just a tip of the iceberg. We deal in all academic disciplines since our writers are as diverse. They have been drawn from across all disciplines, and orders are assigned to those writers believed to be the best in the field. In a nutshell, there is no task we cannot handle; all you need to do is place your order with us. As long as your instructions are clear, just trust we shall deliver irrespective of the discipline.
Are your writers competent enough to handle my paper?
Our essay writers are graduates with bachelor's, masters, Ph.D., and doctorate degrees in various subjects. The minimum requirement to be an essay writer with our essay writing service is to have a college degree. All our academic writers have a minimum of two years of academic writing. We have a stringent recruitment process to ensure that we get only the most competent essay writers in the industry. We also ensure that the writers are handsomely compensated for their value. The majority of our writers are native English speakers. As such, the fluency of language and grammar is impeccable.
What if I don't like the paper?
There is a very low likelihood that you won't like the paper.
Reasons being:
When assigning your order, we match the paper's discipline with the writer's field/specialization. Since all our writers are graduates, we match the paper's subject with the field the writer studied. For instance, if it's a nursing paper, only a nursing graduate and writer will handle it. Furthermore, all our writers have academic writing experience and top-notch research skills.
We have a quality assurance that reviews the paper before it gets to you. As such, we ensure that you get a paper that meets the required standard and will most definitely make the grade.
In the event that you don't like your paper:
The writer will revise the paper up to your pleasing. You have unlimited revisions. You simply need to highlight what specifically you don't like about the paper, and the writer will make the amendments. The paper will be revised until you are satisfied. Revisions are free of charge
We will have a different writer write the paper from scratch.
Last resort, if the above does not work, we will refund your money.
Will the professor find out I didn't write the paper myself?
Not at all. All papers are written from scratch. There is no way your tutor or instructor will realize that you did not write the paper yourself. In fact, we recommend using our assignment help services for consistent results.
What if the paper is plagiarized?
We check all papers for plagiarism before we submit them. We use powerful plagiarism checking software such as SafeAssign, LopesWrite, and Turnitin. We also upload the plagiarism report so that you can review it. We understand that plagiarism is academic suicide. We would not take the risk of submitting plagiarized work and jeopardize your academic journey. Furthermore, we do not sell or use prewritten papers, and each paper is written from scratch.
When will I get my paper?
You determine when you get the paper by setting the deadline when placing the order. All papers are delivered within the deadline. We are well aware that we operate in a time-sensitive industry. As such, we have laid out strategies to ensure that the client receives the paper on time and they never miss the deadline. We understand that papers that are submitted late have some points deducted. We do not want you to miss any points due to late submission. We work on beating deadlines by huge margins in order to ensure that you have ample time to review the paper before you submit it.
Will anyone find out that I used your services?
We have a privacy and confidentiality policy that guides our work. We NEVER share any customer information with third parties. Noone will ever know that you used our assignment help services. It's only between you and us. We are bound by our policies to protect the customer's identity and information. All your information, such as your names, phone number, email, order information, and so on, are protected. We have robust security systems that ensure that your data is protected. Hacking our systems is close to impossible, and it has never happened.
How our Assignment  Help Service Works
You fill all the paper instructions in the order form. Make sure you include all the helpful materials so that our academic writers can deliver the perfect paper. It will also help to eliminate unnecessary revisions.
2.      Pay for the order
Proceed to pay for the paper so that it can be assigned to one of our expert academic writers. The paper subject is matched with the writer's area of specialization.
3.      Track the progress
You communicate with the writer and know about the progress of the paper. The client can ask the writer for drafts of the paper. The client can upload extra material and include additional instructions from the lecturer. Receive a paper.
4.      Download the paper
The paper is sent to your email and uploaded to your personal account. You also get a plagiarism report attached to your paper.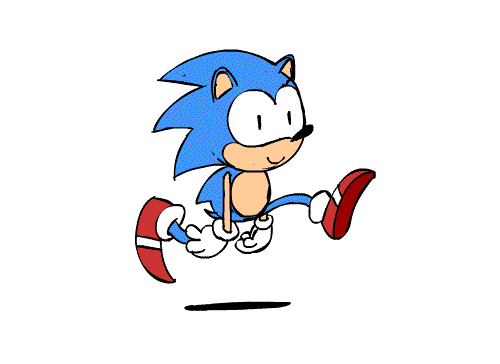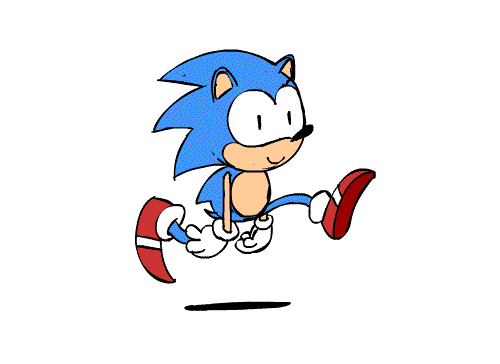 PLACE THIS ORDER OR A SIMILAR ORDER WITH US TODAY AND GET A PERFECT SCORE!!!
---